Part of Private Mansions, one of Amsterdam's most beautiful and unique boutique hotels, Mayer Manor is an utterly exclusive private estate, where modern-day comforts meet old-world romance.
Occupying a beautiful Art Deco building, which once served as a convent, this prestigious property contains seven chambers, including a striking two-floor apartment whose decor resembles a movie set.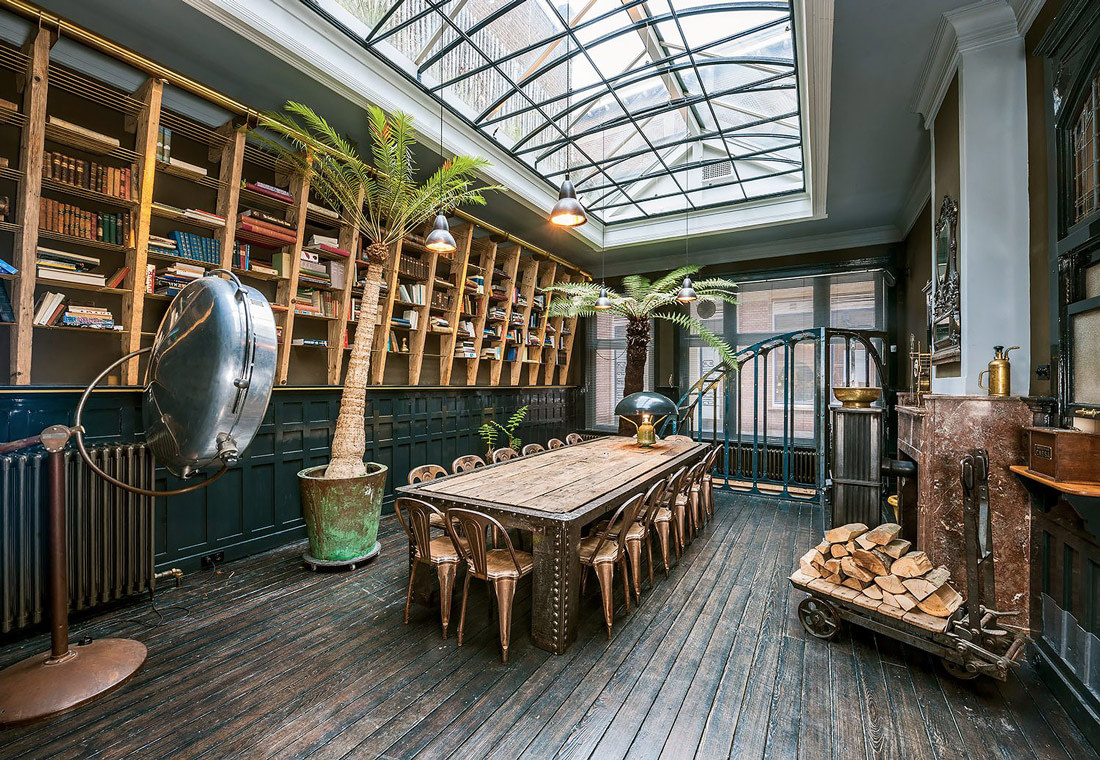 The bedroom, a sublime open-plan suite on the upper floor of Mayer Manor, invites romance and contemplation, with its roaring fireplace and sumptuous king-sized bed draped in superior cotton linens. Also here, a freestanding copper bathtub sets the stage for long, candlelit soaks as classical music plays in the background.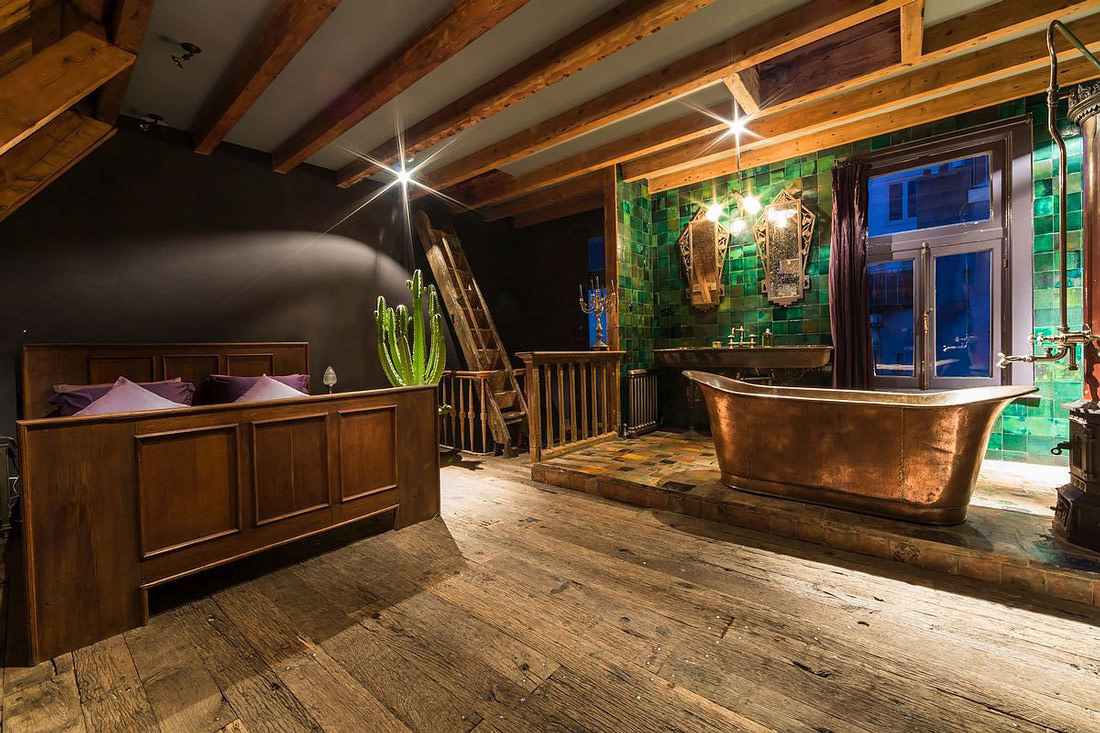 The original wooden floor and exposed beamed ceilings give the space charm and character, while inspired vintage details and a bold purple & green color palette contribute to the room's historic, theatrical feel, making it one of the most memorable of Amsterdam's suites.
Complementing the attic bedroom there's a handsome living room decorated with elegant period furnishings, where guests can dine, socialize, or read a book by the fireplace.
Distressed wood furniture and unique steel cabinetry adorn the delightful rustic-inspired kitchen on the lower level, which comes with coffee machine, gas-lit stove, and a fully-stocked fridge.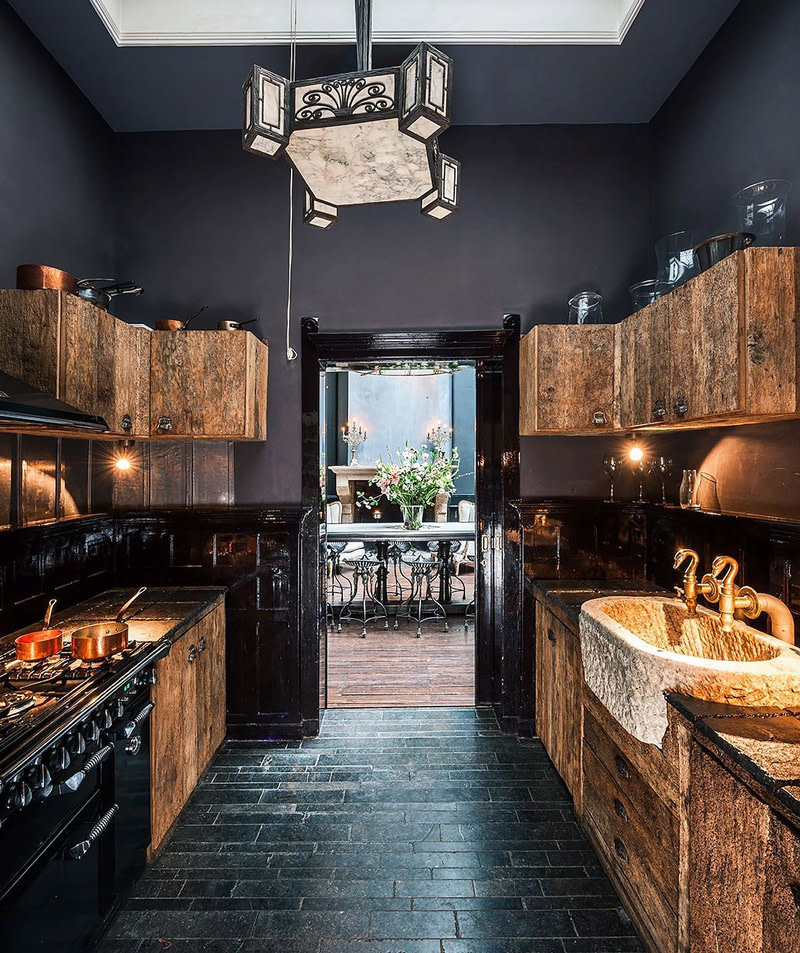 Although home to this gorgeous accommodation, Mayer Manor is more than just somewhere for you to rest during your trip to Amsterdam. Part events space, part single apartment hotel, this multifaceted venue can tailor for a multitude of special occasions, from private dinners and boardroom meetings to workshops and photo shoots.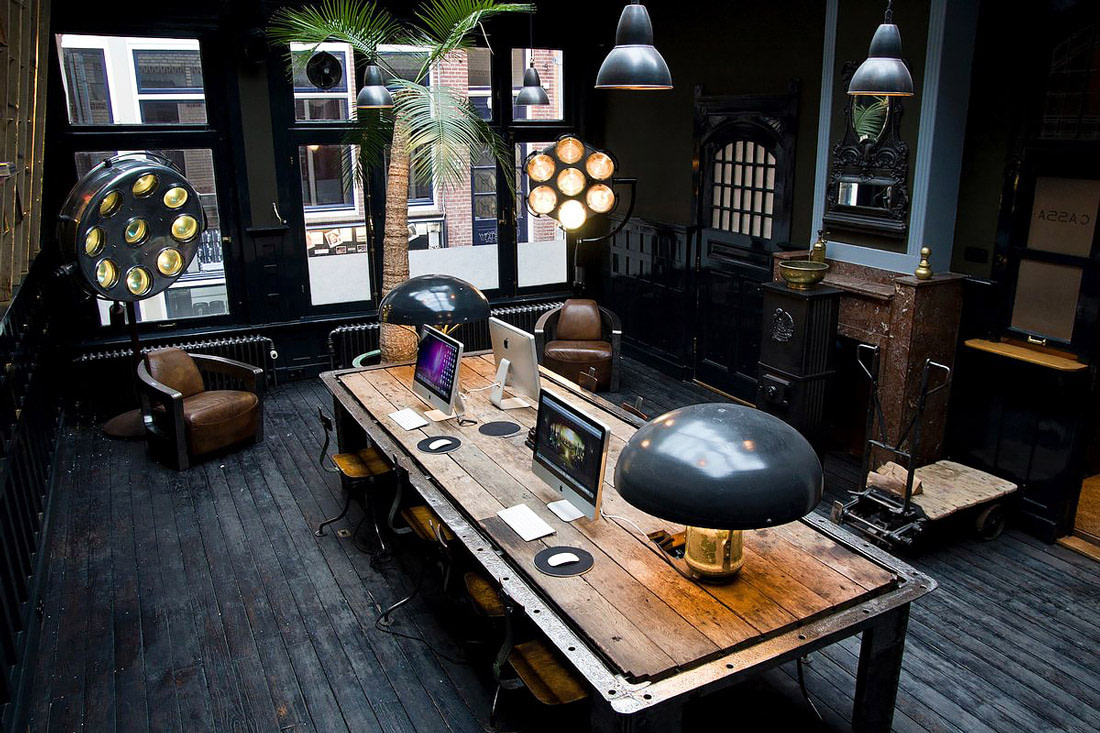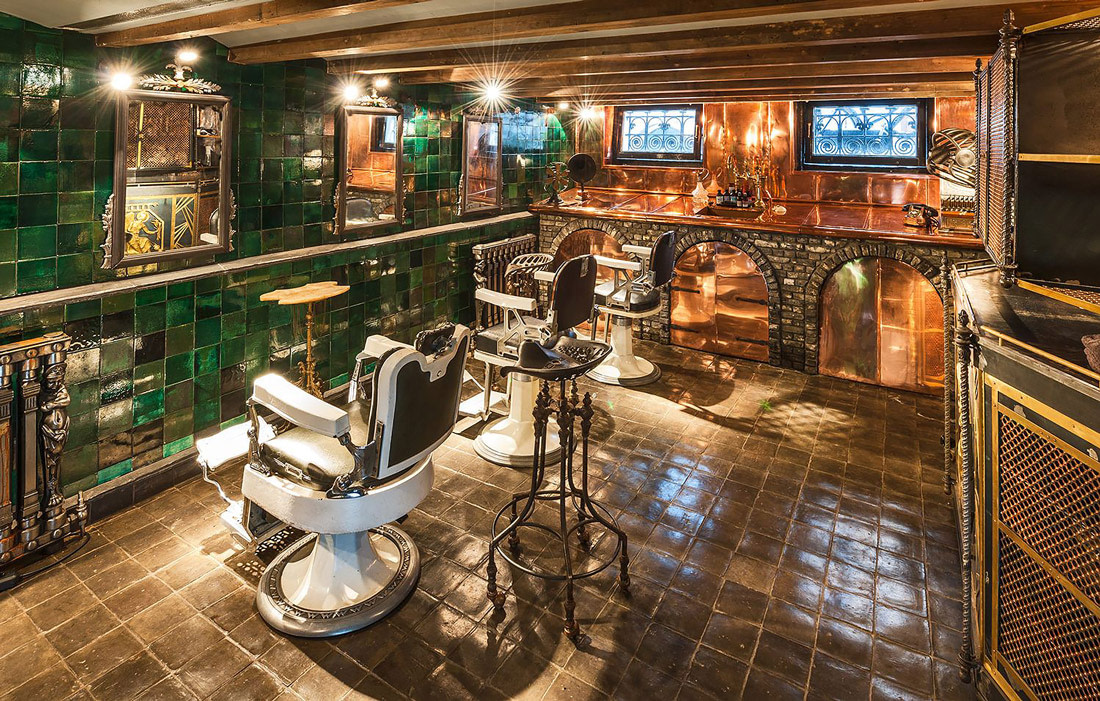 In addition to the concierge desk and the spectacular Grand Hall, you'll even find a private cinema and a chic vintage-styled hair salon on the premises.