Fashioned like a small Portuguese village of typical terracotta buildings, fertile gardens, and meandering paths, Luz Houses offers the ultimate all-encompassing experience – freeing for the mind, purifying for the soul, and uplifting for the spirit.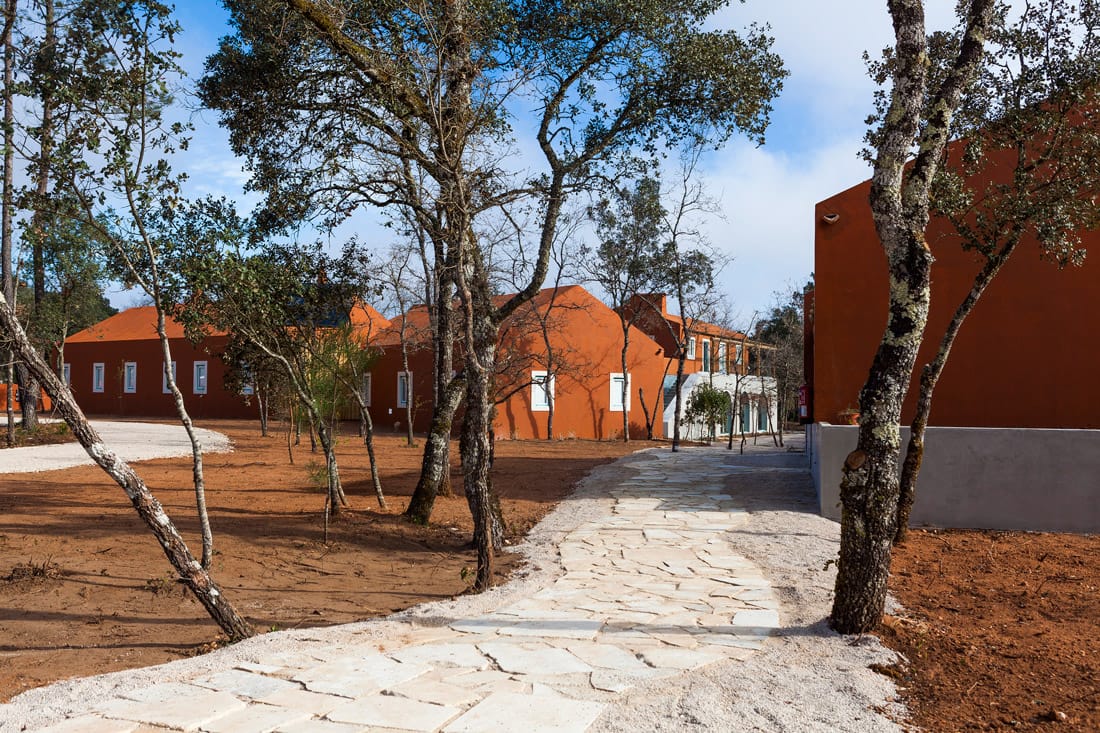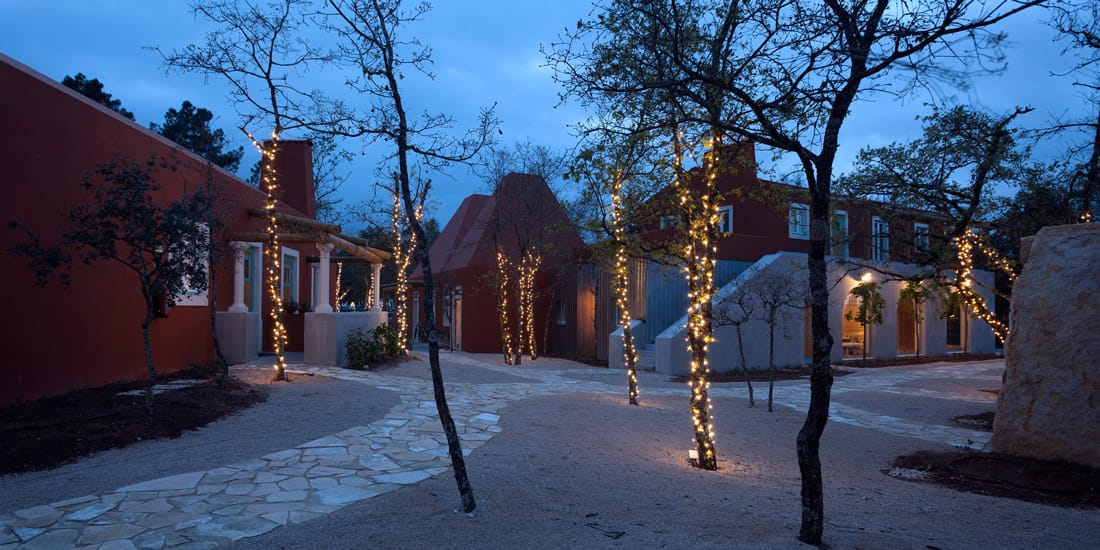 Tucked into a peaceful forest setting about an hour's drive from Lisbon, this Fátima boutique hotel fuses chic design with nature and spirituality, providing guests with a special back-to-nature getaway.
Soothing whites, soft pastel colors, and warm wooden details imbue the interiors with a sense of calm and understated sophistication. From the central meeting place to the immaculate sleeping quarters, all spaces celebrate the outdoors through a stylish juxtaposition of rustic and industrial elements.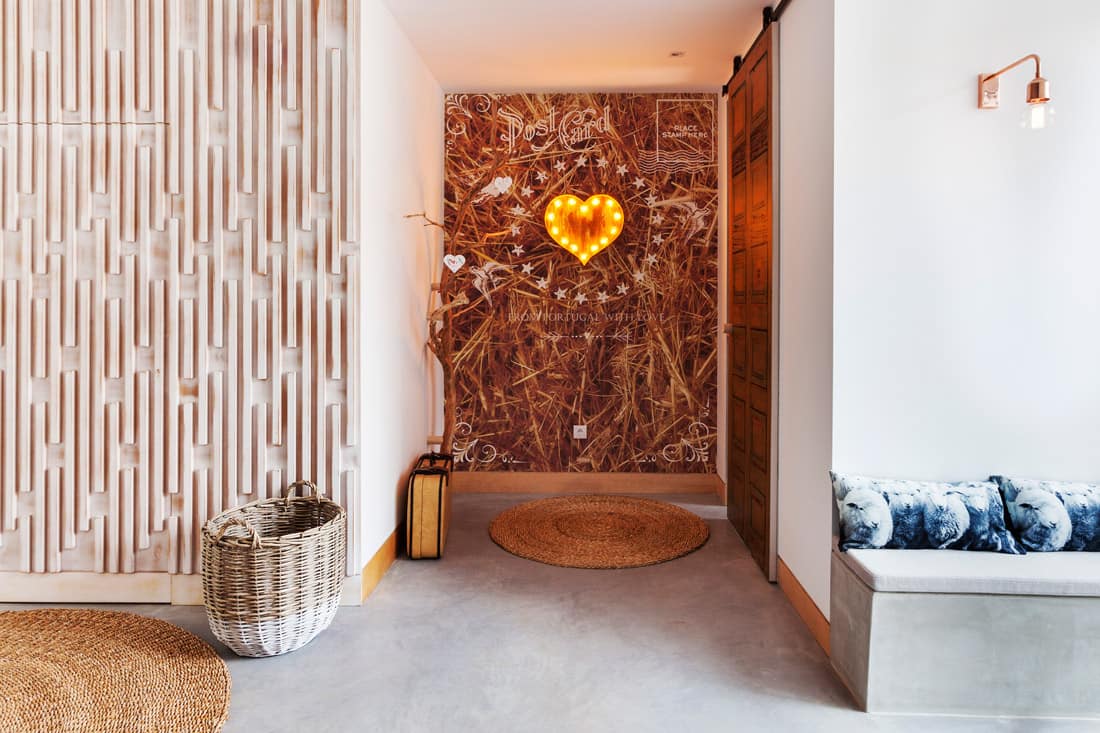 At Luz Houses, being close to nature doesn't mean compromising on comfort – every unit is appointed with free Wi-Fi, Smart TV, soft bathrobes, and tea & coffee facilities.
Rooms are chic and cozy open-plan sanctuaries replete with white surfaces, organic materials, and contemporary amenities. All are tastefully decorated in a mix of country chic furnishings and unpredictably modern design touches, with polished concrete floors, fluffy beds, and blissful deep soaking tubs.
The expansive suites come with cute kitchenettes and separate living areas, while the superior ones feature idyllic fireplaces and private terraces for enjoying the fresh air and contemplating nature.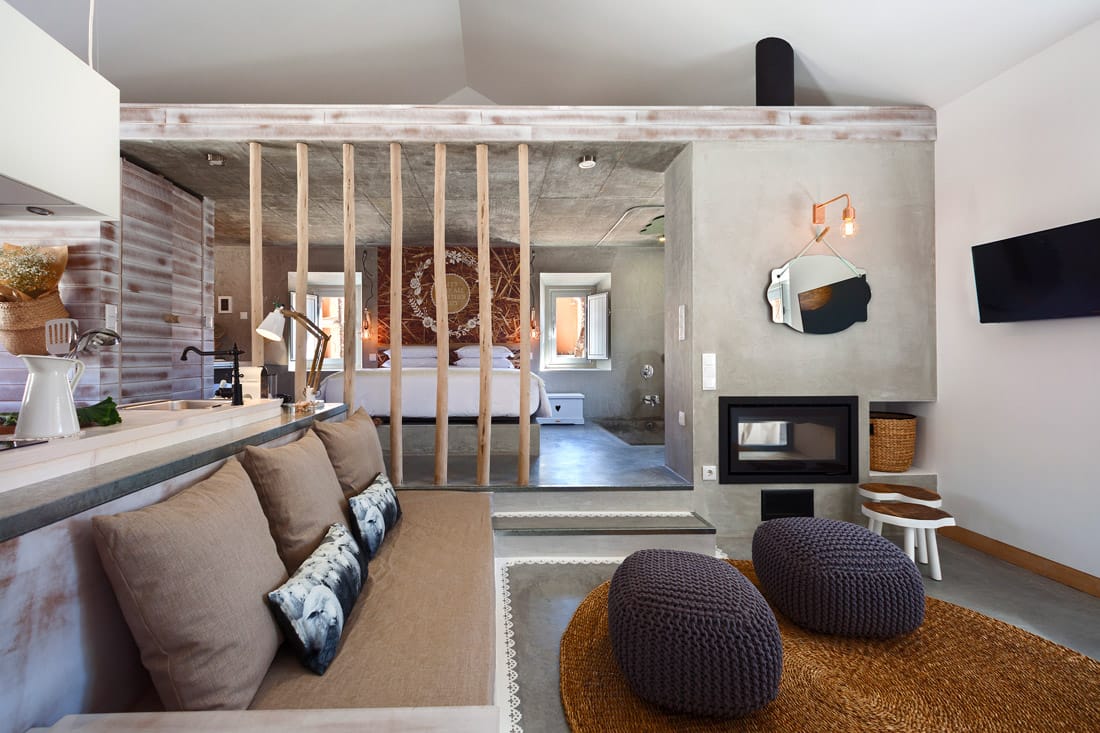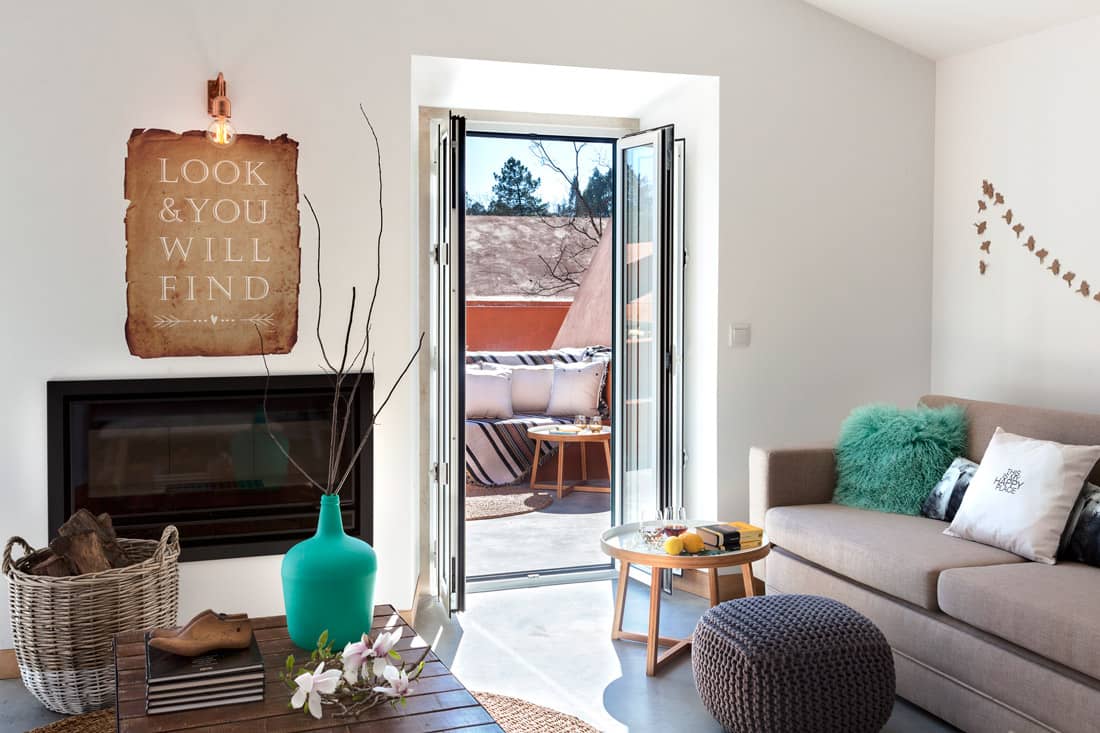 Comprising the dining room, lounge area, an honesty bar, and a grocery store filled with local products, the creatively designed Mother House is the property's social hub, a place where guests can relax by the fireplace, mix and mingle over drinks and light bites, or just play and share stories in a cool, laid-back setting.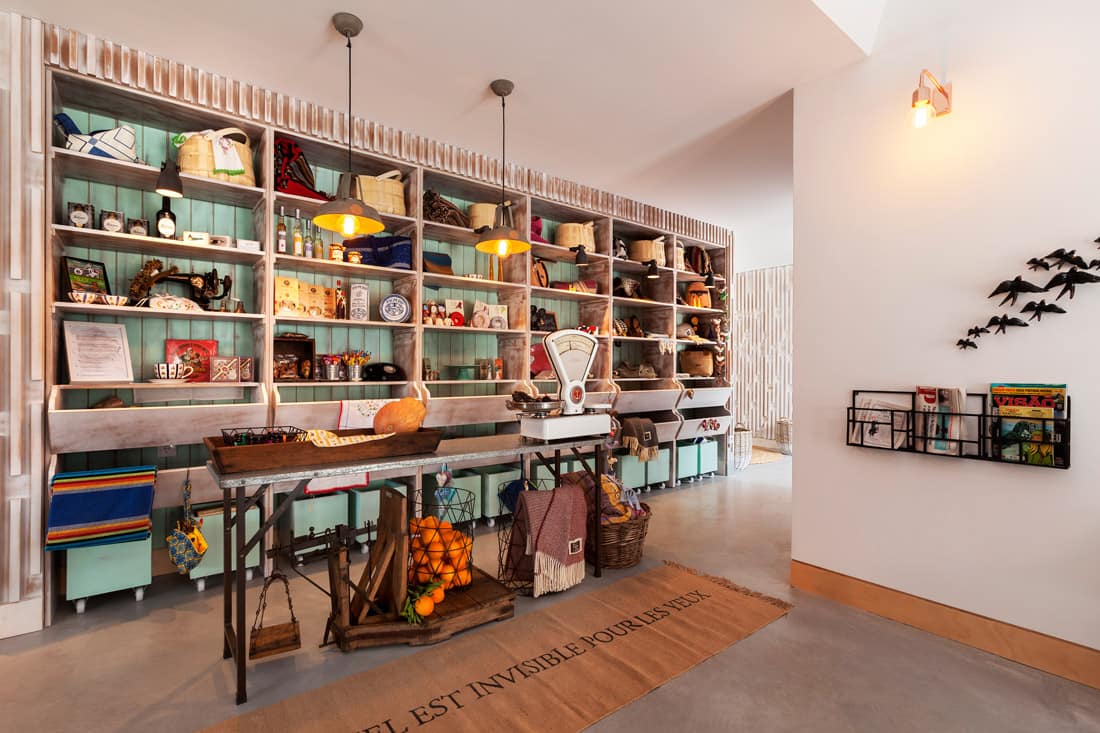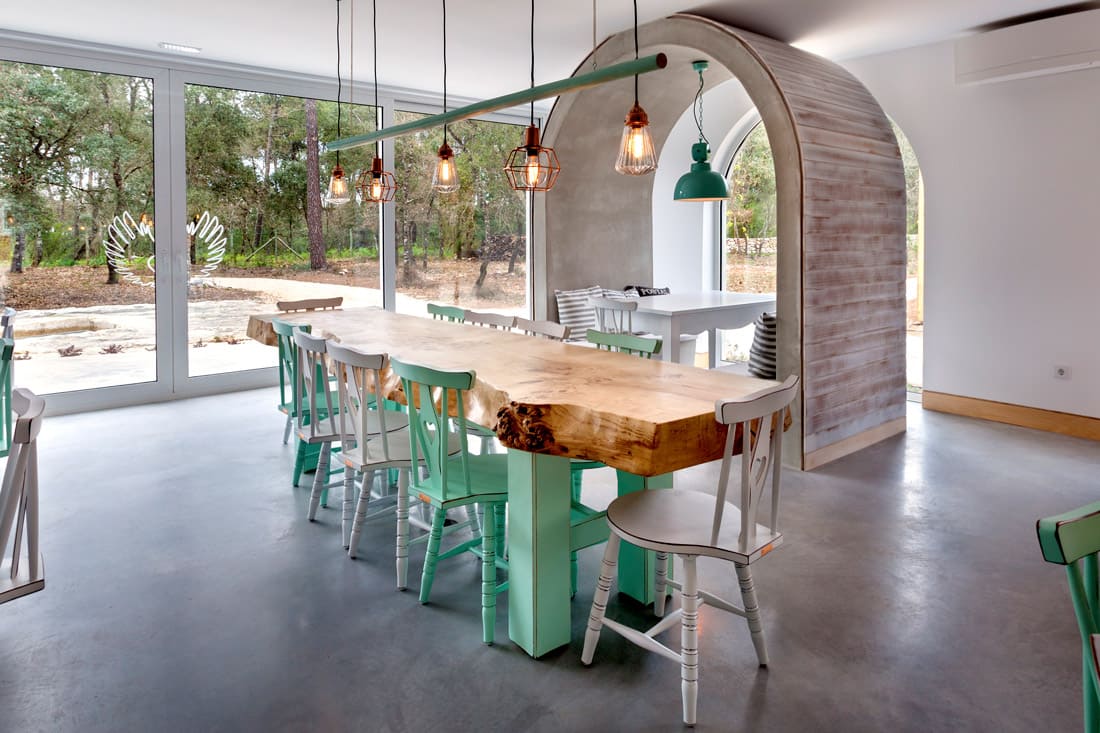 As delightful as the interiors are, the hotel's true charms lie outside. Winding paths invite to quiet strolling and meditation, a small hermitage provides spiritual nourishment for the soul, and an ancient natural cave hides a magical little spa, where massages and rituals melt away any stress.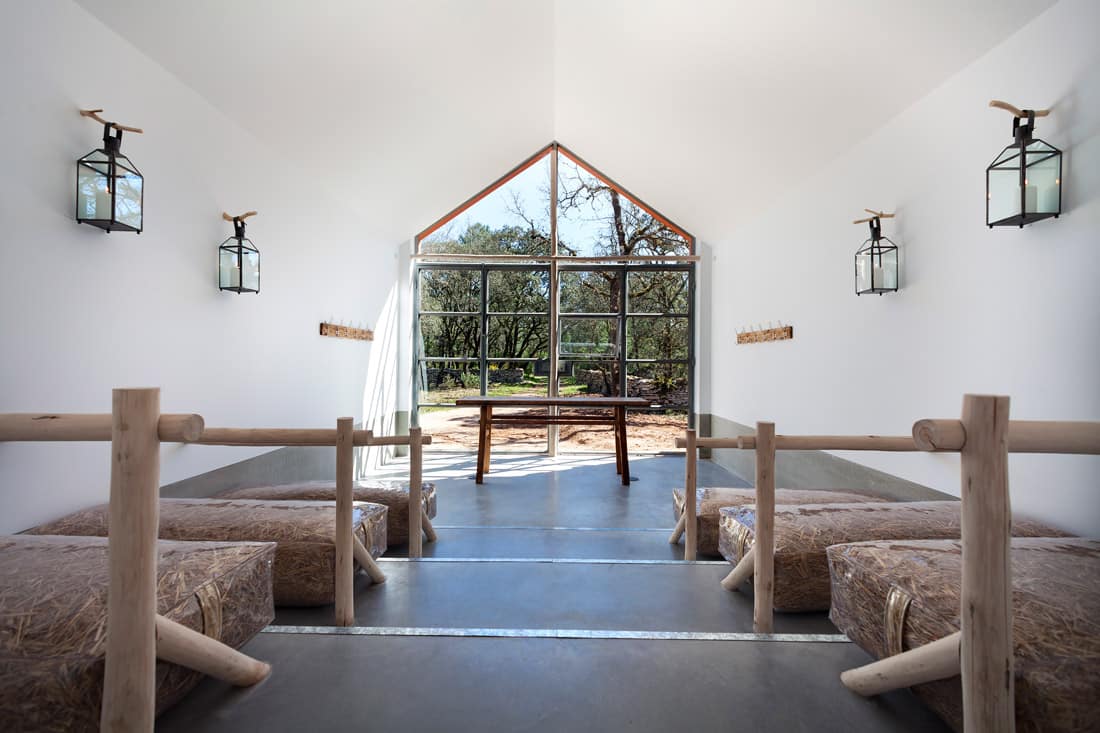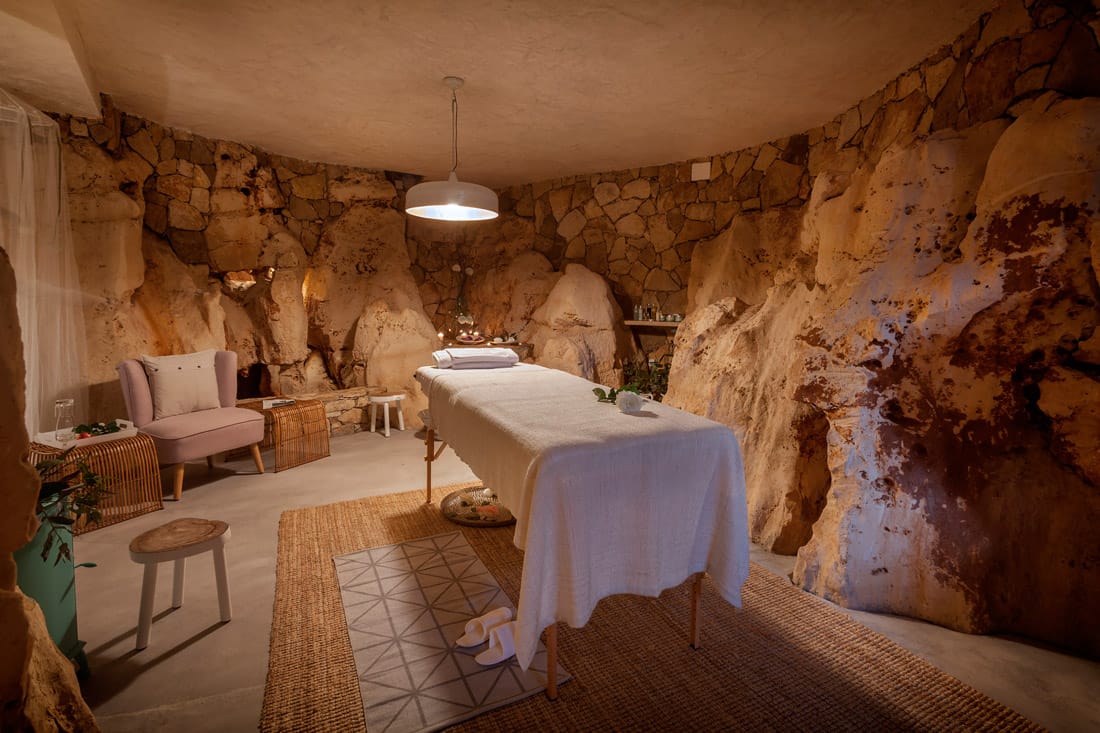 This eco-friendly hideaway is also home to a sheep shelter, a centenary cistern, an outdoor pool, and lots of hiking and biking trails to explore. Needless to say, breakfast is a feast of fresh, local produce, served each morning in the light-filled dining room overlooking the gardens.
Luz Houses is located near the pilgrimage town of Fátima and a short 40-minute drive from Portugal's beautiful west coast beaches.