Home to Big Ben, black cabs, and afternoon tea, London is undoubtedly one of the world's greatest and most cosmopolitan cities. But with so many things to do and places to explore, how could you possibly decide on what to include in your itinerary?
Visiting the capital for the first time can be both fascinating, given its characterful pubs, outstanding landmarks, and lovely streets steeped in history, as well as challenging. Therefore, I decided to put together 7 quirky city tours that will help you make the most of your London experience.
James Bond Walking Tour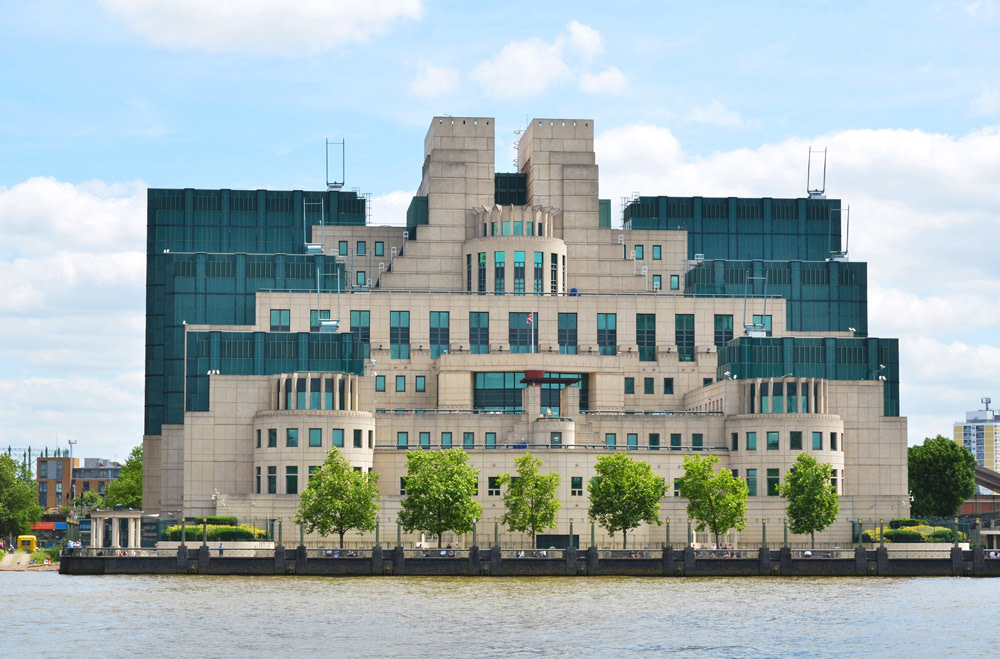 Organized by Brit Movie Tours, UK's foremost provider of Film and TV location sightseeing trips, James Bond Walking Tour is a very interesting way to explore the city, especially for the true fans of 007.
Offering tourists an opportunity to see London through the eyes of the world's most famous secret agent, the circuit includes visits to 10 locations featured in James Bond films, including the National Gallery, Whitehall, Mi5, Mi6, as well as London's oldest restaurant (featured in SPECTRE). Additionally, partakers will have the chance to learn about the filmmaking process and hear lots of stories about the British secret service along the way.
Central London Pub Crawl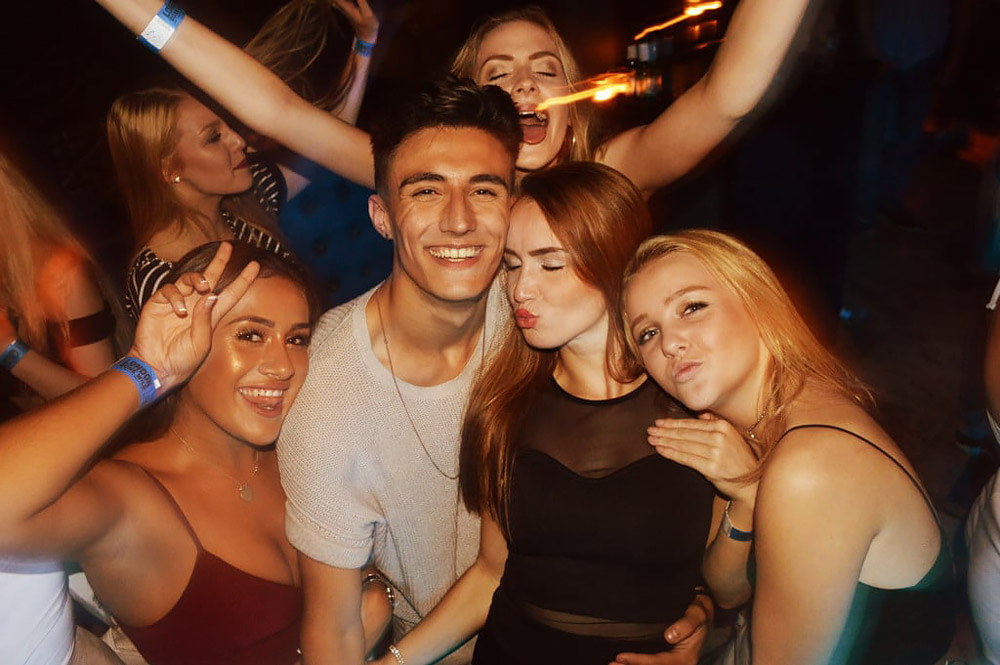 London boasts an amazing nightlife, with plenty of funky pubs, clubs, bars, and various party venues, but for tourists, it's not actually an easy job to find the best of them.
Luckily, Central London Pub Crawl will introduce you to London's vibrant night scene, starting with pints, cocktails, and free shots at Piccadilly Institute and culminating with stopovers in Leicester Square's lively bars and clubs. You'll also get a taste of Soho's diverse party scene, walk past the famous West End theaters, and have a photographer capturing all the best the moments along the way.
Medieval Banquet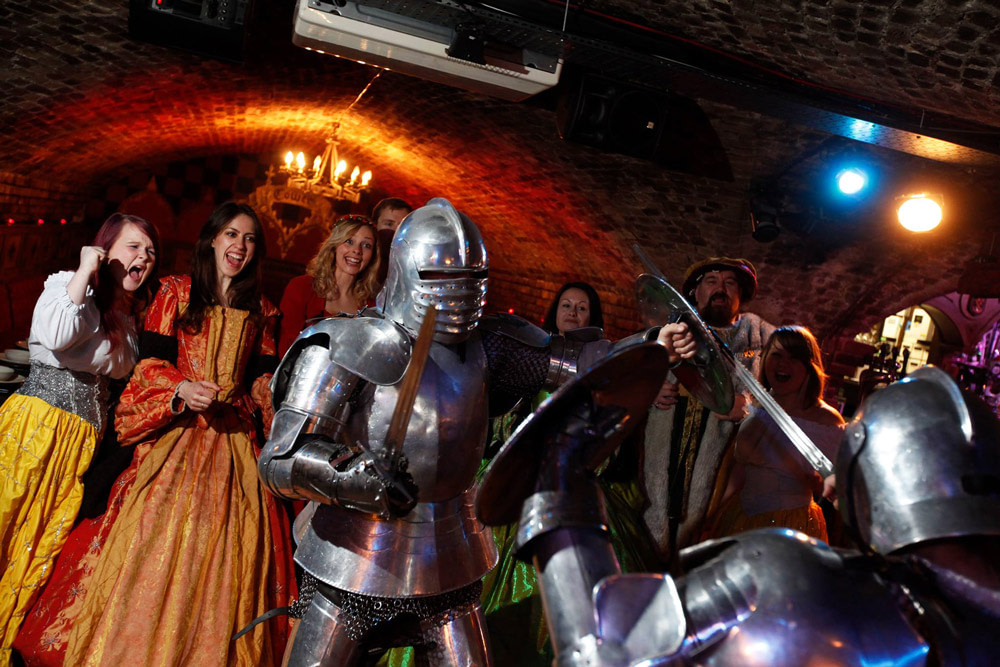 No visit to London would be complete without an authentic recall of the city's vigorous past. Medieval Banquet is a journey back in time, where you will be treated as a royal guest in the court of King Henry VIII. The experience consists of a four course banquet with live ancient music, wine, and dancing.
London Duck Tour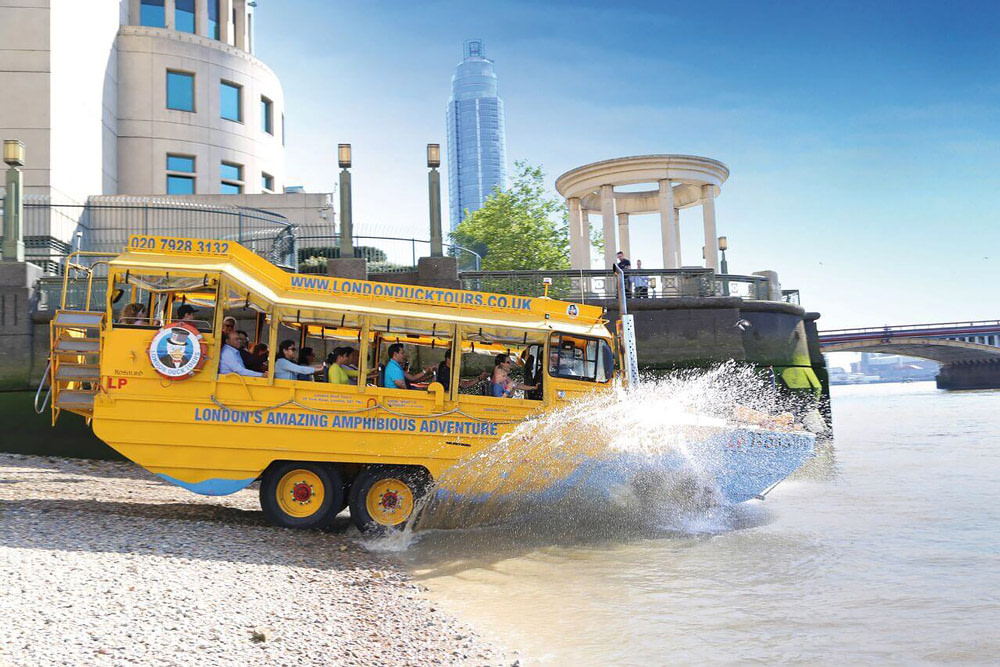 London Duck Tour is a quirky, fun way of exploring the city's most prominent landmarks. You'll get the chance to see London from an exciting amphibious vehicle that drives from the road straight into the Thames while also learning interesting facts about the city. A great adventure for the whole family!
Street Art London Tour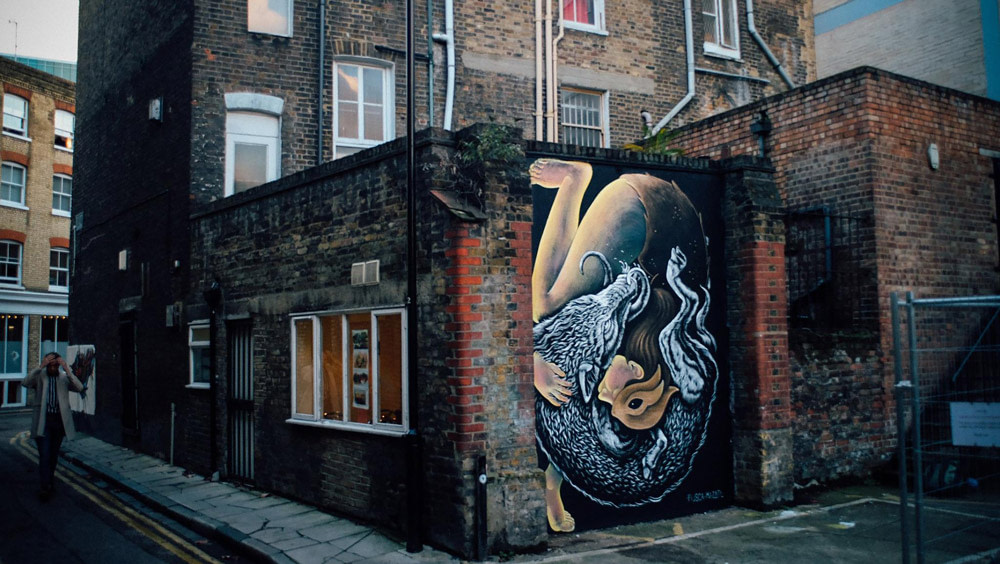 Street Art London Tour immerses travelers in this fascinating form of art on the streets and hidden alleys of East London.
Bateaux London River Thames Afternoon Tea Cruise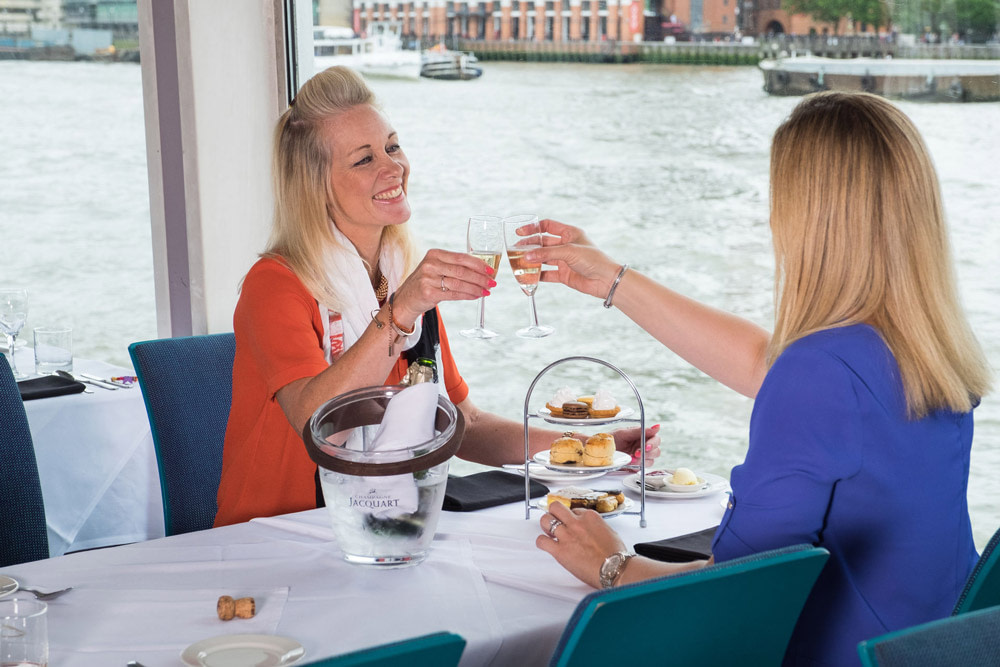 You can't leave London without experiencing a cruise on the Thames and an afternoon tea in the country that invented it. Combining them both, this fancy tour (Bateaux London River Thames Afternoon Tea Cruise) will enrich your experience with plenty of local treats, from live piano music, delicious pastries, and exquisite teas to views of the city's illustrious sights.
Notting Hill Celebrity Walking Tour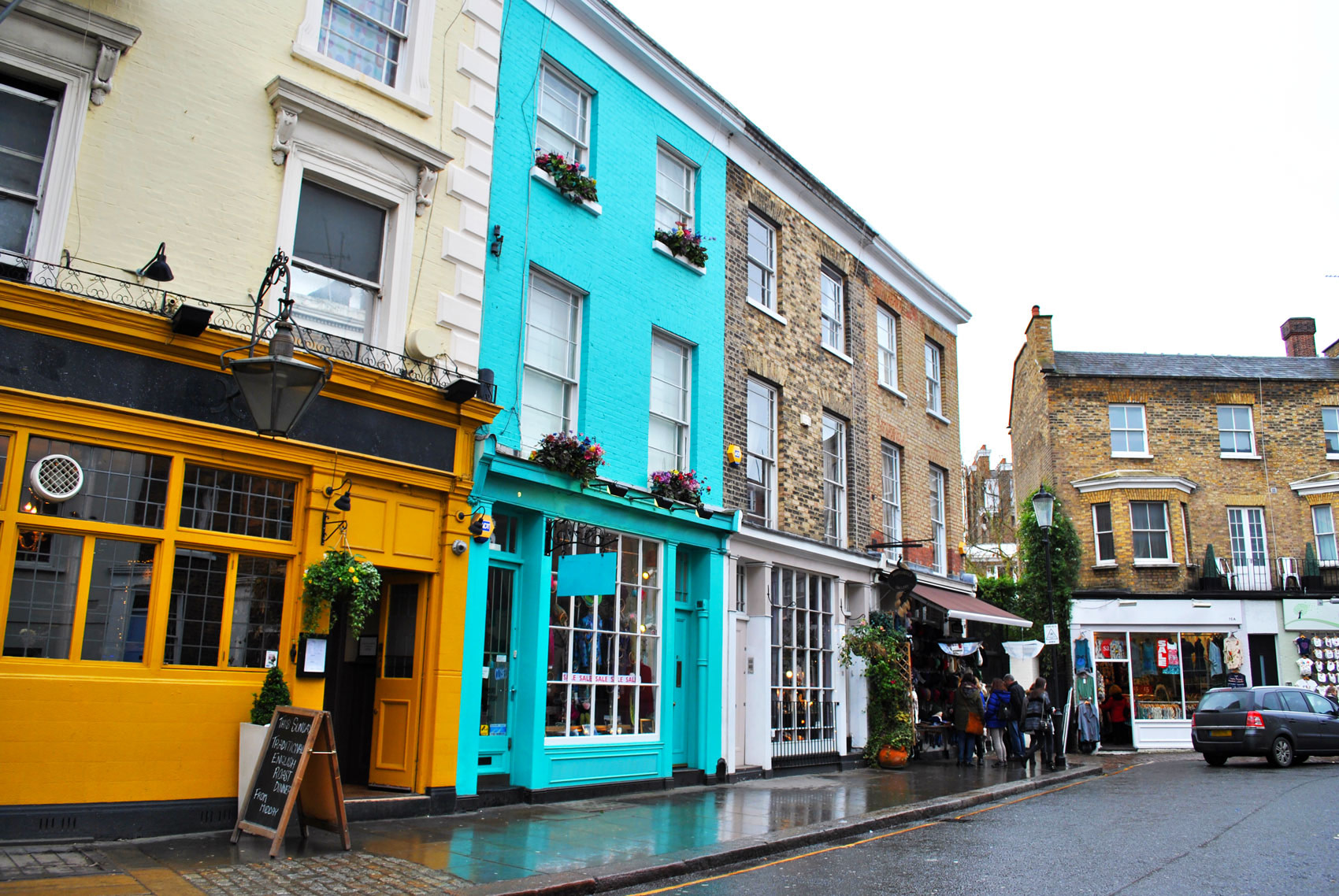 Featuring a plethora of famed addresses, celebrity hangouts, and filming locations, the exclusive Notting Hill Celebrity Walking Tour  offers a unique insight into the famous Notting Hill quarter and the lovely Portobello market. Highlights include the area's oldest pub, the homes of Robbie Williams and George Orwell, as well as film locations from Love Actually, Alfie, Bridget Jones, and Notting Hill.