This post contains affiliate links, which means we may receive a small commission, at no additional cost to you, if you make a purchase through these links. See our full disclosure here.
It's not that we needed an excuse to invest in a new piece of luggage, but these arty collabs and soon-worthy limited-edition drops do provide the extra inspiration.
Spanning everything from Pop Art-inspired duffels to cult favorites in chic new shades, there's a little something for everyone. We love to see some of our beloved suitcases and travel bags renewed for the season: July channels nostalgia in its new limited-edition Heritage Trunks series, Bric's impossibly stylish Marilin Monroe-printed pieces are sure to become coveted collectibles, and the award-winning Monos Carry-On has received the sweetest makeover just in time for our trip to Italy.
Most of these unique luggage designs are released in small quantities and only available for a short time, which makes them all the more special.
For those who crave something truly distinctive, these are the hottest limited-edition luggage collections right now. Shop them before they're gone for good!
Limited-Edition Monos x Magnolia Bakery Collection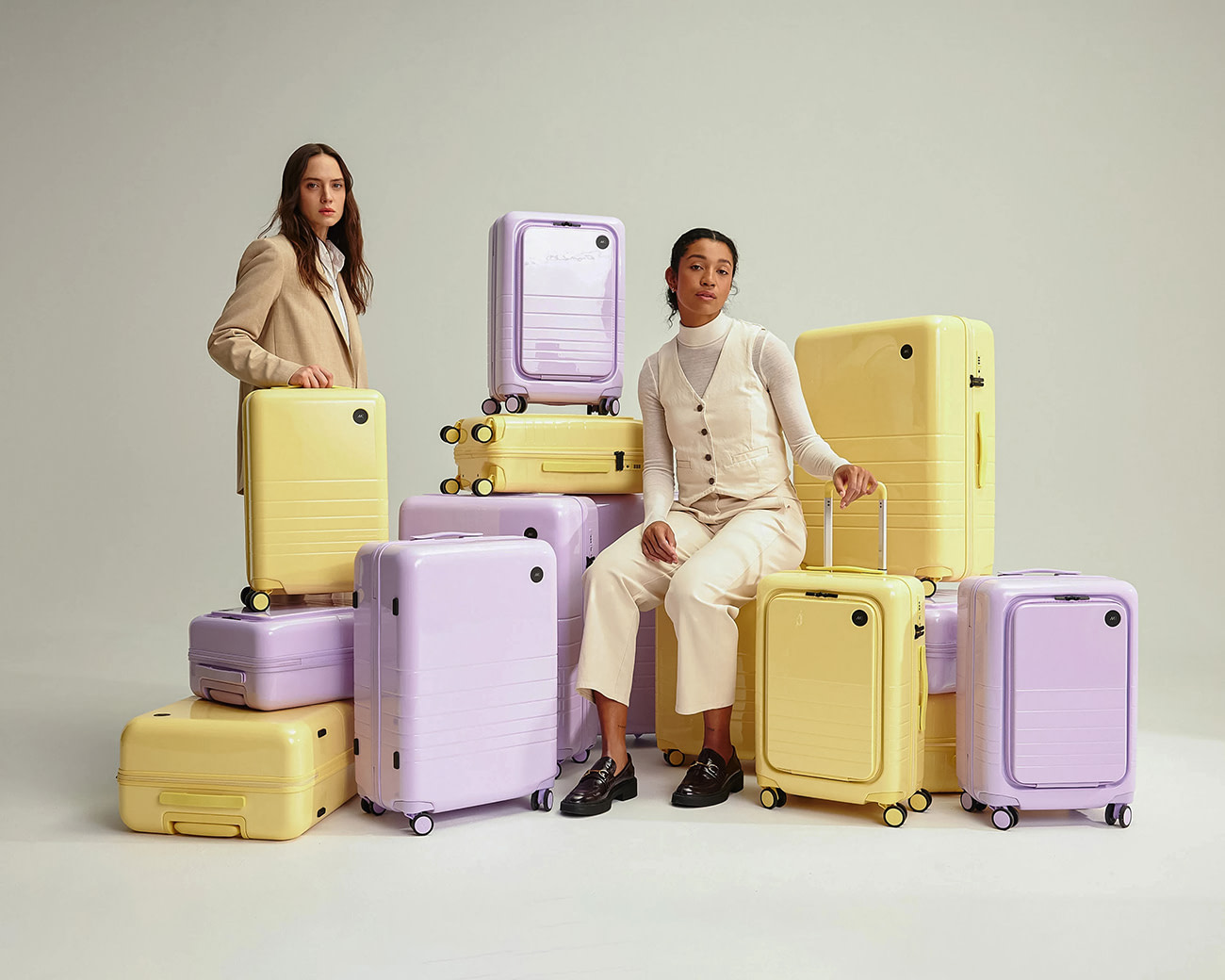 Fresh from the oven, the new Monos x Magnolia Bakery's line of travel essentials has us dreaming of sunny summer trips. Inspired by the NYC dessert spot's iconic creations – the banana pudding and purple buttercream icing, the limited-edition release sees the luggage brand's core collection reimagined in deliciously stylish pastel hues with a shiny new finish.
Yummy color-coordinated components and joy-sparking striped interiors are added on top of the features you already love, including aerospace-grade polycarbonate hard shells, high-performance 360° spinner wheels, and clever organizational details.
Limited-Edition Carl Friedrik × Scuderia AlphaTauri Carry-On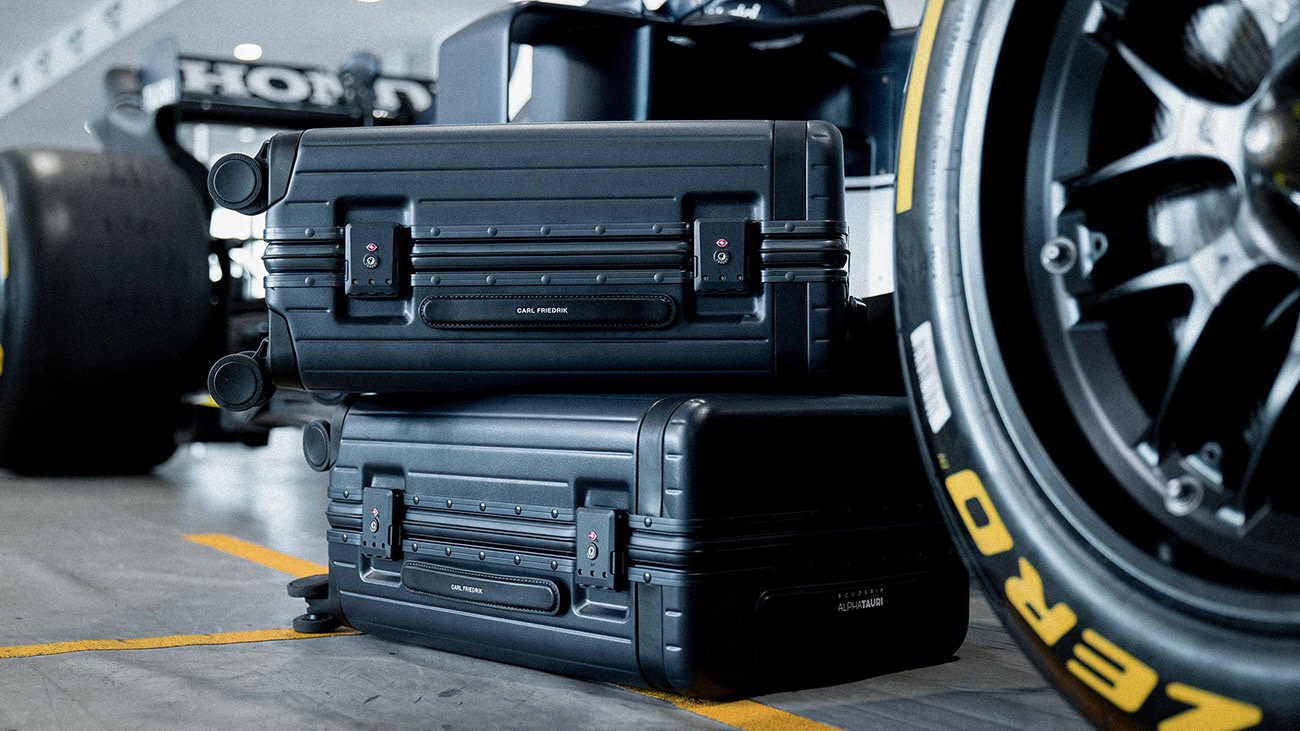 Featuring a sleek navy chrome shell, complemented by dark navy leather trims and subtle white branding, the Carl Friedrik × Scuderia AlphaTauri Carry-On showcases a striking resemblance to a powerful racecar. Beyond the visual appeal, the limited-edition Formula 1-inspired suitcase is thoughtfully engineered with a durable aluminum lock frame and rides like a dream on silent spinner wheels made by Japanese brand Hinomoto.
Béis Sherbet Collection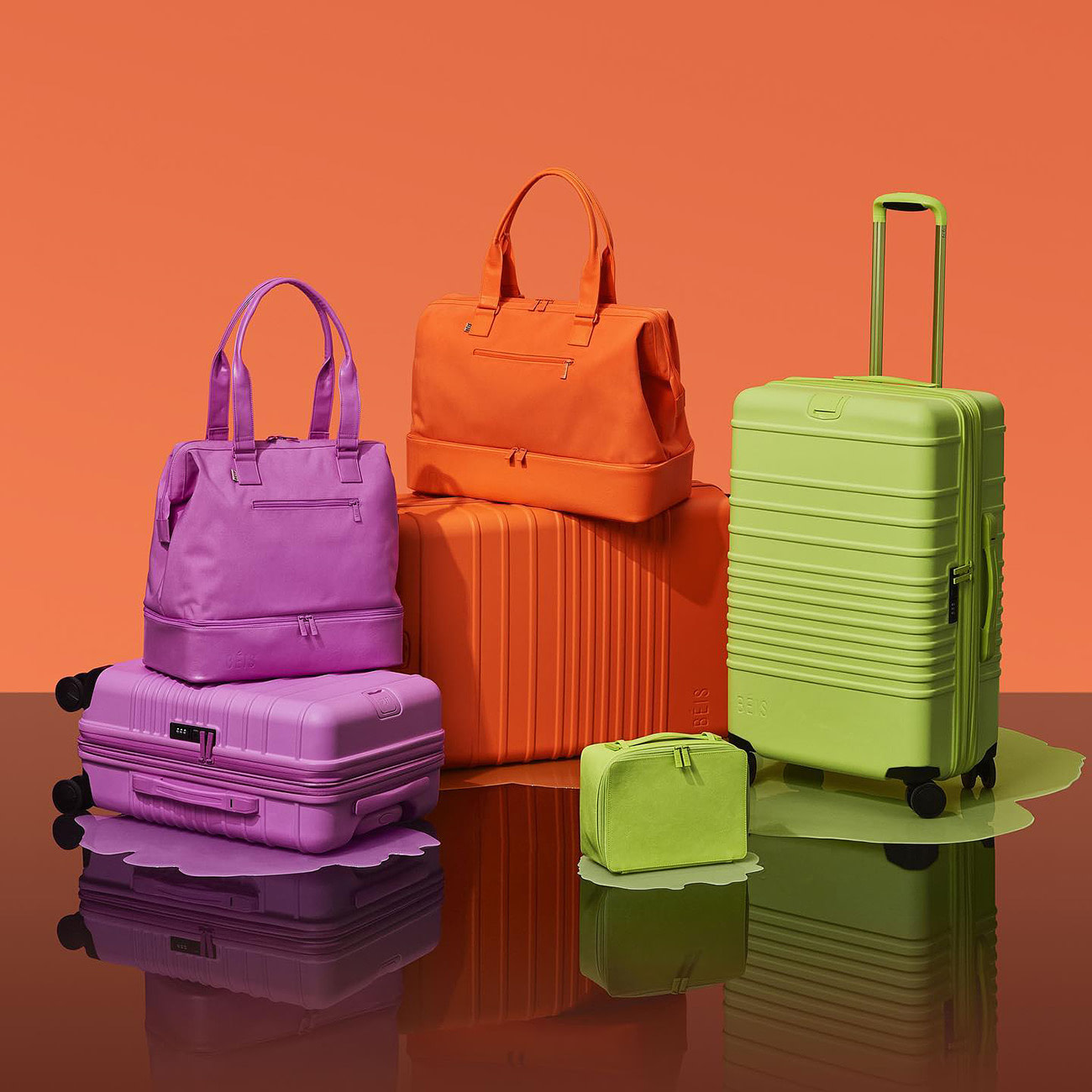 Get ready to add a pop of color to your summer travels! Béis has just launched a brand-new limited-edition collection in three tasty tones: berry, creamsicle, and citron. The lineup of travel accessories is part of the brand's Sherbet Collection, which includes its beloved carry-on and brilliant weekender, alongside large checked rolling suitcases, cosmetic cases, and Dopp kits – all available in bright neon hues inspired by the fruity frozen dessert.
Andy Warhol x Bric's Limited Edition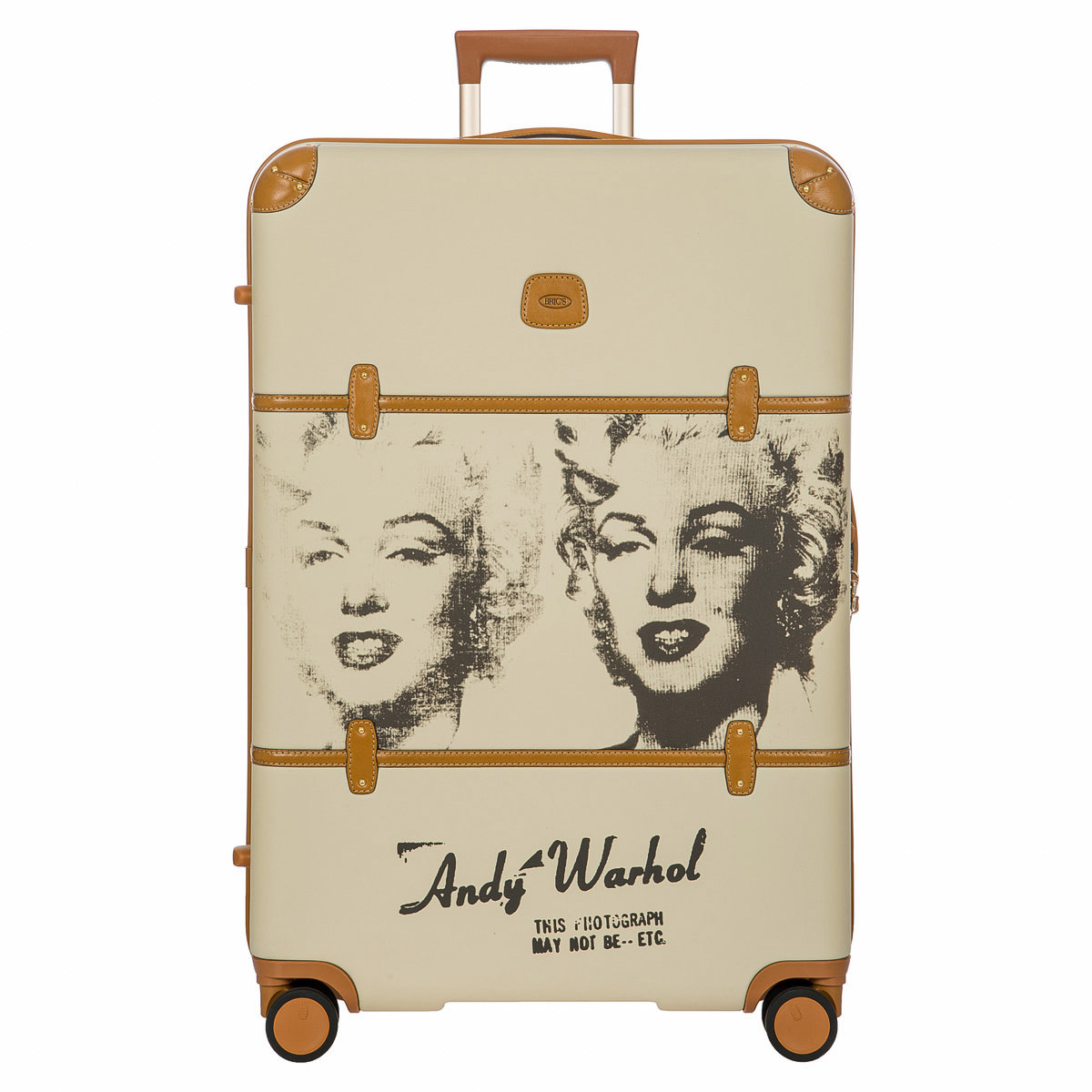 Designed to celebrate Bric's 70th anniversary, these irresistible luggage pieces created in collaboration with The Andy Warhol Foundation are proof that travel and art will always go hand in hand. In the limited edition collection, Warhol's iconic Marilyn and flower motifs grace trolleys and duffels from both the Bellagio and Firenze series, elevating each piece to the status of a work of art.
July Limited Edition Heritage Trunks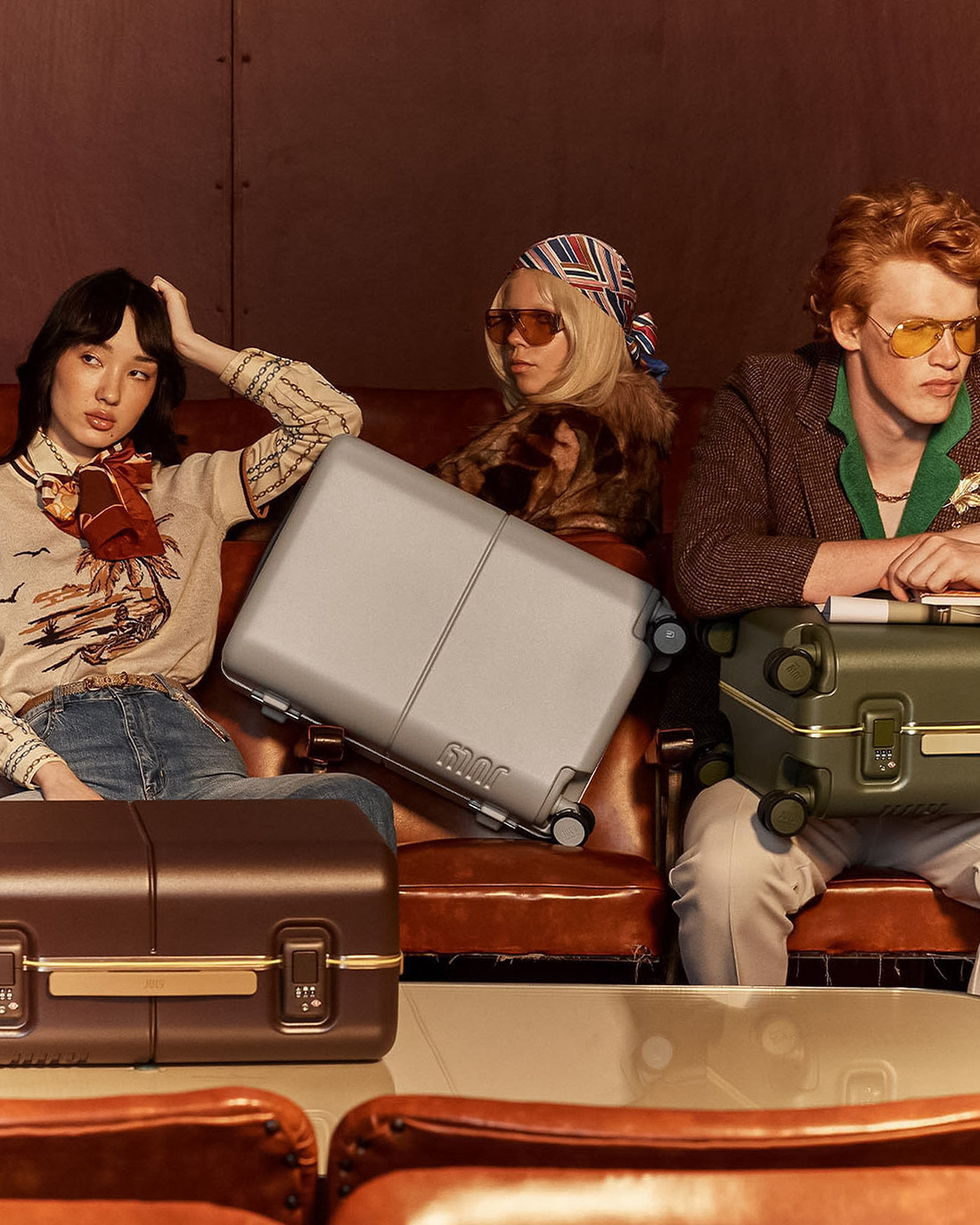 Another luggage brand honoring the glamour of vintage voyages, July is offering its sleek polycarbonate trunks (checked, carry-on, and 2-piece set) in three limited-run matte colorways reminiscent of the '70s: moss green, brown, and light grey. While the vibe is retro, the heritage bags are anything but – note, for instance, their smooth rolling wheels and ejectable power banks.