While Las Vegas is primarily known as a gambling and nightlife destination, there's no shortage of unique and original things to do in Sin City.
Go beyond the dazzling lights of the Strip, and you'll be rewarded with a plethora of hidden gems, quirky attractions, and delightful oddities.
Big Shot, Stratosphere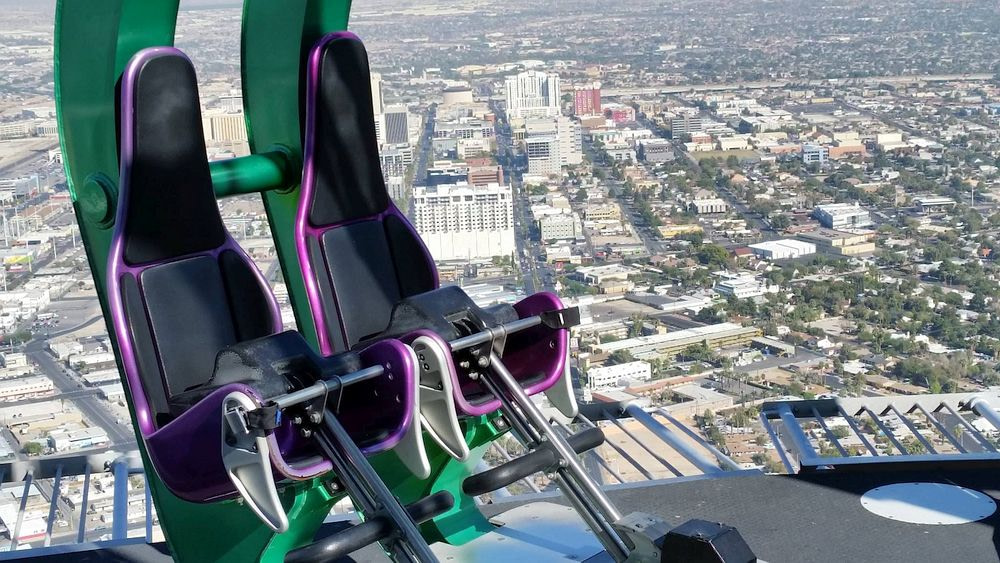 Perched atop the iconic Stratosphere Tower (350.2 m), on Las Vegas Boulevard, Big Shot is the highest amusement ride in the world. Rocketing participants to a height of 1,049 feet above ground at 45 miles per hour, the pneumatically powered drop tower will definitely get your blood pumping. Needless to say, this is a once-in-a-lifetime experience and can only happen in Vegas.
Dick's Last Resort
Wacky décor, greasy lip-smacking Southern cuisine, and some really rude wait staff make Dick's Last Resort one of Las Vegas' most unique bars and restaurants. Located inside Excalibur Hotel & Casino, the venue stands out for its loud, gaudy atmosphere with live bands and smart, spirited waiters whose job is to put you in hilariously embarrassing situations. Fun times guaranteed!!!
Zombie Apocalypse Store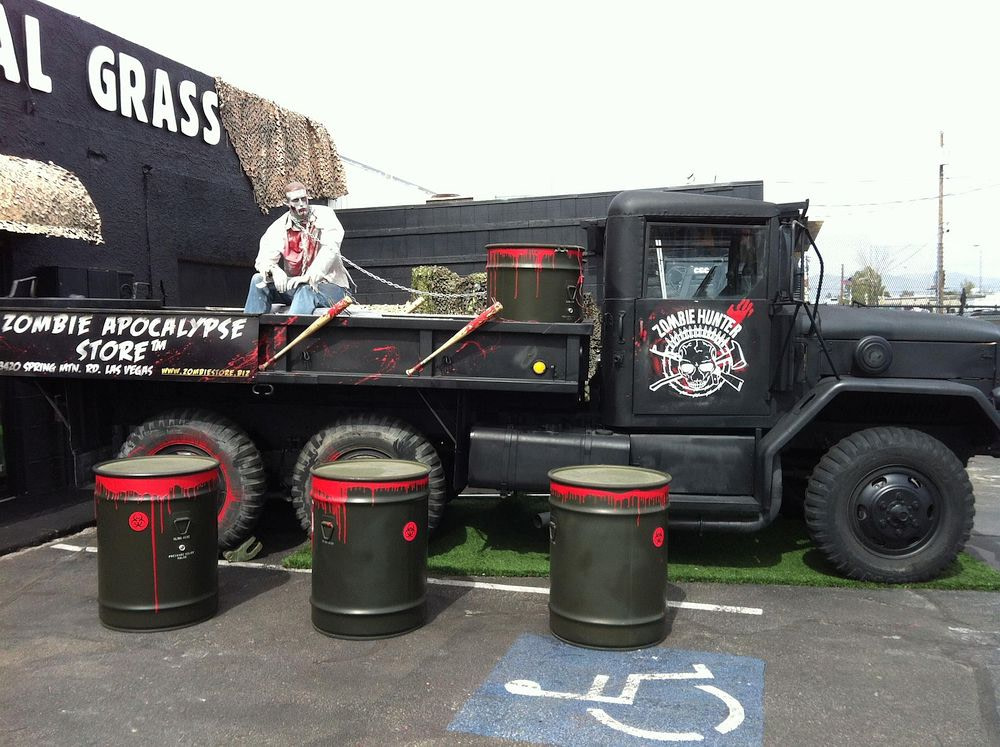 As odd as it may sound, the Zombie Apocalypse Store is a really cool and fun place to check out while in Las Vegas. Whether you're here to fill up your stock of survival goods, buy some useful camping gear, or just want to quench your curiosity, this quirky shop doesn't disappoint. Items for sale range from stun guns and all things zombie to handy water filters and first aid kits.
You'll find the Zombie Apocalypse Store right across the highway from the Strip, on Spring Mountain Road.
Pinball Hall of Fame
One of Vegas' hidden gems, this offbeat museum is home to the world's largest collection of pinball machines. Most of the vintage devices on display date back to the heyday of pinball, 1960 through 1980, and they're all restored to their former glory and available for play.
Games costs between 25 and 50 cents per play, making the Pinball Hall of Fame a fun, inexpensive, and family-friendly alternative to the city's over-the-top casinos. The 10,000 square feet facility is located on Tropicana Avenue, approximately 2 miles east of the Strip.
Dig This
If it's an unusual Vegas experience you're after, look no further than Dig This, a thrilling theme park where guests have the opportunity to play with big construction tools such as bulldozers and excavators. Everyone between 8 – 108 years old is welcome to dig holes, build roads, destroy, and get dirty in this five-acre "sand box" playground just off the showy Las Vegas Boulevard.
The Neon Museum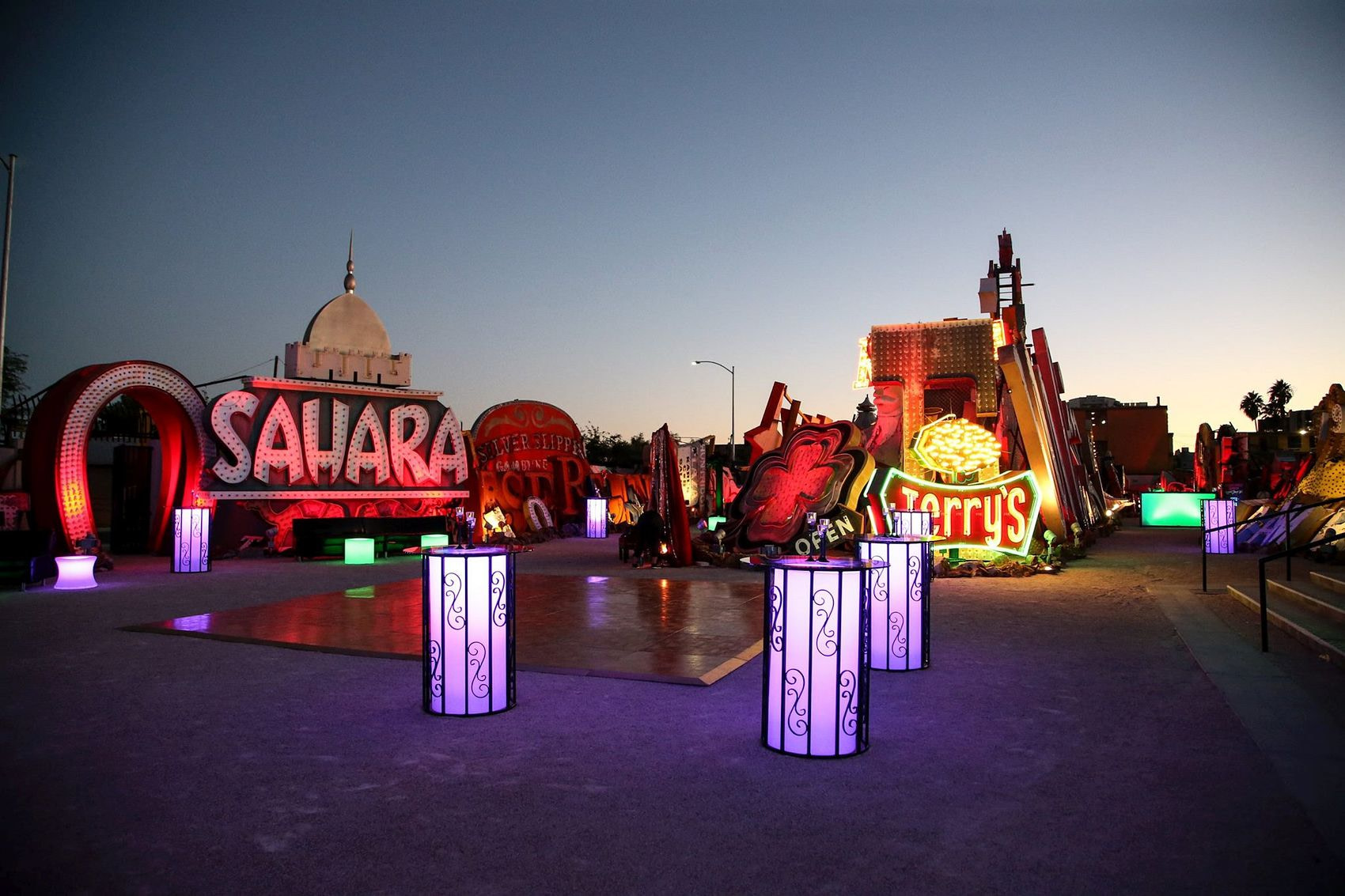 Established in 1996, The Neon Museum celebrates Las Vegas' most representative art form – the neon sign. Housed in the old La Concha Motel, the facility displays hundreds of vintage and restored objects that speak about the city's storied past, from 1930 to the present day.
Known as the Neon Boneyard, the museum's outdoor exhibition space is home to some of the most iconic signs that have adorned the vibrant streets of Las Vegas, including those that belonged to Caesars Palace, Golden Nugget, and the Stardust Hotel.
For a truly memorable experience, book the night tour to see these glowing memories come to life.
The Mob Museum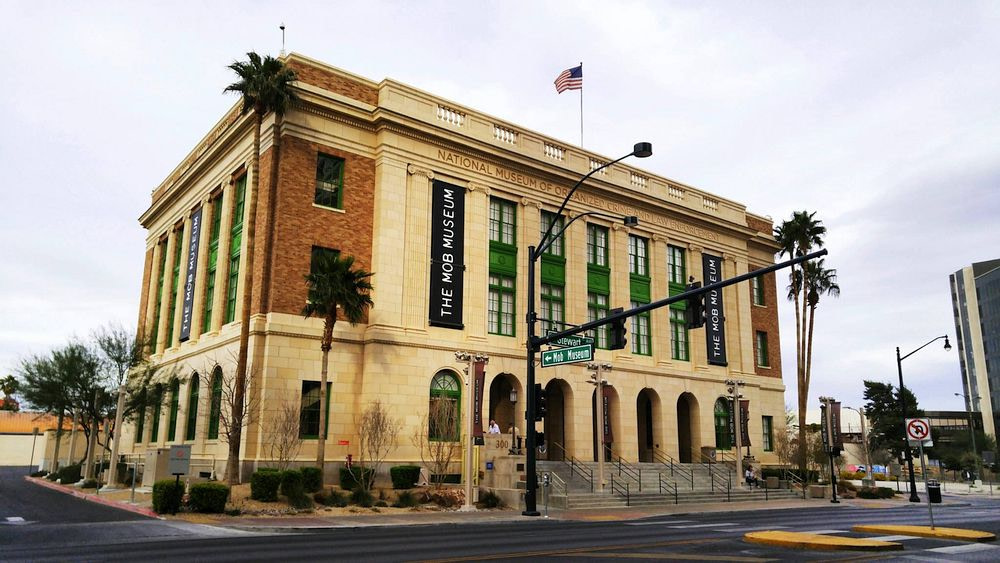 Learn about Las Vegas' notorious gangsters in the The Mob Museum, a world-class facility devoted to the history of organized crime and law enforcement, situated in Downtown Las Vegas.
Housed in the former federal courthouse, one of the city's last remaining historical buildings, the museum features 16,000 square feet of exhibit space, including interactive displays, unique artifacts, photos from crime scenes, an FBI firearms training simulator, and a theater room where you can watch excerpts from your favorite gangster movies.
As one of the most popular tourist destinations in the US, it is advised to book hotels in Las Vegas in advance in order to avoid any disappointment. Nestled in the Mojave Desert, this fabulous city full of palatial malls, high-end restaurants, and lavish casinos, is a year-round destination with sizzling summers and chilly winters. Spring and fall are excellent times to visit.
It is definitely not for all, but if you approach Vegas with an open mind, you might have the time of your life in the Entertainment Capital of the World.