Yes, instant photography is in the midst of a renaissance, and if you've ever wanted to jump in, or just looking to feed your Polaroid nostalgia, now's the time.
There's something magical about snapping a shot and watching it develop before your eyes right on the spot, about the dreamy period look of the photos, and the unpredictability of it all. Part of the appeal of using film is that you only get one chance, and that makes you selective and creative while adding tons of character to the final results.
Of course, there's an ocean of innovative cameras and modern smartphones out there that would produce higher quality and higher resolution photos, but for a bit of good old-fashioned photography fun, swap sharpness for charm with these retro-inspired gems that mix nostalgia with new technology to create delightful tangible prints.
From fun and colorful point-and-shoots to stunning fully manual machines, these are the best instant cameras in 2018:
Impossible I-1 Camera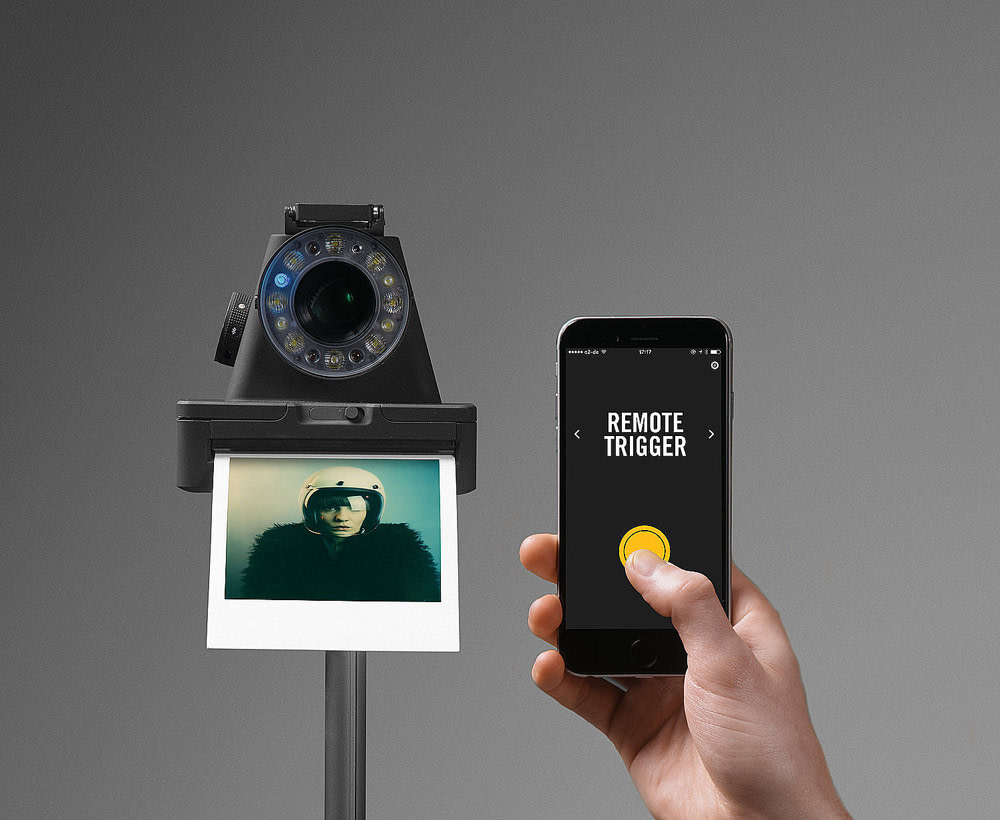 Bluetooth connectivity and a cool companion app make the Impossible I-1 one of the most innovative instant cameras on the market. It's also the first new device in over a decade to shoot on true Polaroid-style film, which makes it an interesting new toy for analog enthusiasts looking to combine the joy of instant prints with some modern exciting features.
Designed by Berlin-based instant film maker Impossible Project (now renamed Polaroid Originals), this instant point-and-shoot has a sleek matte black body with a ring of 10 LEDs that triples as flash, battery indicator, and photo counter. And thanks to its optional app, which lets you remotely trigger the shutter, adjust aperture and shutter speed, or add creative effects, it offers more manual control than any other instant camera out there.
Fujifilm's instax SQUARE SQ6
Capture precious everyday moments on a square film format with Fujifilm's new instax SQUARE SQ6! The company's first fully analog camera for square film is stylishly retro, easy to use, and packed with features that enhance creativity.
A built-in flash with orange, purple, and green filters comes in handy for those low light party shots, while automatic focus and brightness adjustment along with a small mirror next to the lens ensure an accurate capture when taking selfies. In addition to Macro and Landscape modes, there's also a double exposure function that lets you capture two images in the same print when pressing the shutter twice.
Available in three fashionable colors – Pearl White, Blush Gold, and Graphite Gray, the SQ6 is basically an old-school instant camera with a stylish, contemporary twist and an attractive price tag.
Leica Sofort
Create small tangible works of art with one of the fanciest instant shooters ever made, the Leica Sofort. The first instant camera from the legendary German brand combines iconic quality with the fun of instant photography into a beautiful, compact machine powered by a rechargeable Li-ion battery pack.
The model utilizes an Automatik-Hektor 60mm f/12.7 lens and works with a selection of instax mini format film, including Leica's own Color and Monochrome options. Eight different shooting modes allow you to capture the best of any scene, whether you're climbing a mountain, lounging on a beach, or partying with your friends at an outdoor music festival.
Leica's uber cool instant camera sports a minimalist square design and comes in three contemporary colors: white, orange, and mint.
KODAK Mini Shot Instant Camera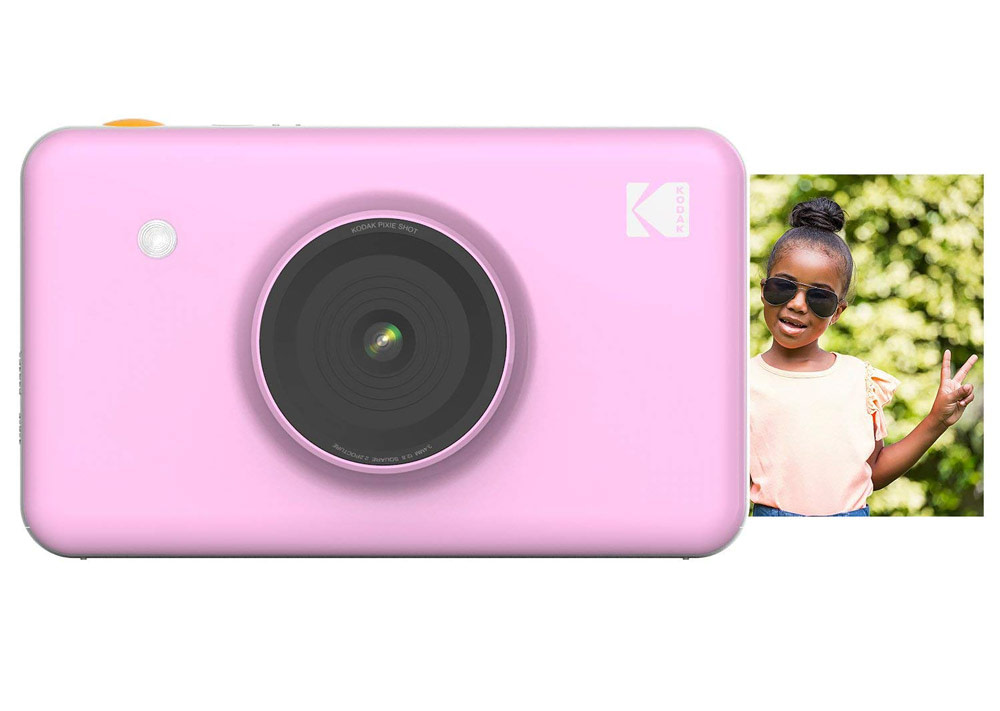 Combing nostalgic charm with digital conveniences, Kodak's latest instant-print camera lets you shoot and print sharp, vivid credit card-sized photos in less than a minute. Unlike the Polaroids of yesteryear, however, the Mini Shot has Bluetooth connectivity and a 1.7-inch LCD viewfinder for previewing the shots before printing.
The 2-in-1 unit is essentially a 10-megapixel camera with a built-in printer, compatible with both iOS and Android devices. With the complimentary KODAK Mini Shot App, you'll be able to transfer photos back and forth to your smartphone, add a variety of fun filters and effects, and even post them in your Instagram feed instantly.
The KODAK Mini Shot Instant Camera works with 4Pass Photo Paper and comes in a range of bright, bold colors.
Lomo'Instant Automat Riviera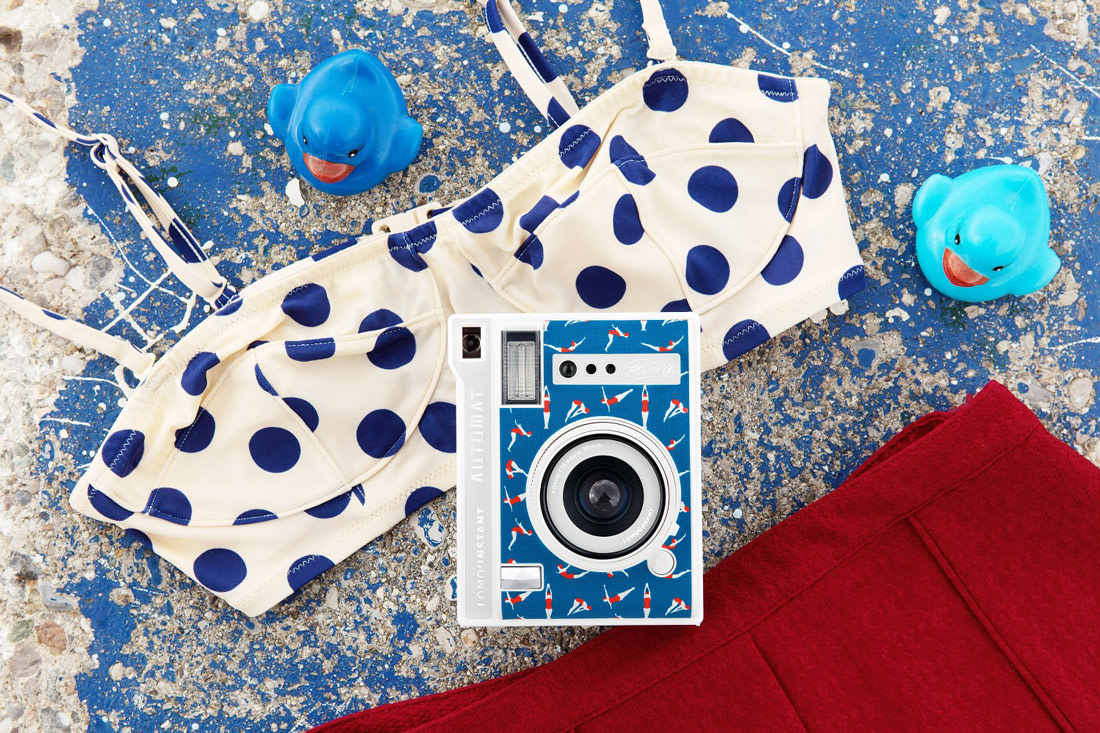 Print your favorite daily moments instantly on Fujifilm Instax Mini Film with this sexy, Mediterranean-inspired instant camera from Lomography. Chic, compact, and full of funky features, the Lomo'Instant Automat Riviera is sure to make some serious waves on your next adventure.
The Lomo'Instant Automat is the ultimate automatic instant camera, offering unlimited multiple exposures, interchangeable color gels, and two shooting modes to choose from. Equally interesting are its super straightforward zone-focusing and the fully automatic shutter which adapts to your surroundings, creating perfectly exposed pics anytime, anywhere.
Printed with retro style Saint-Tropez swimmers, the Riviera edition makes a really cool summer gadget to bring along on your travels to the sea, but there are lots of striking designs to choose from.
Fujifilm Instax Mini 9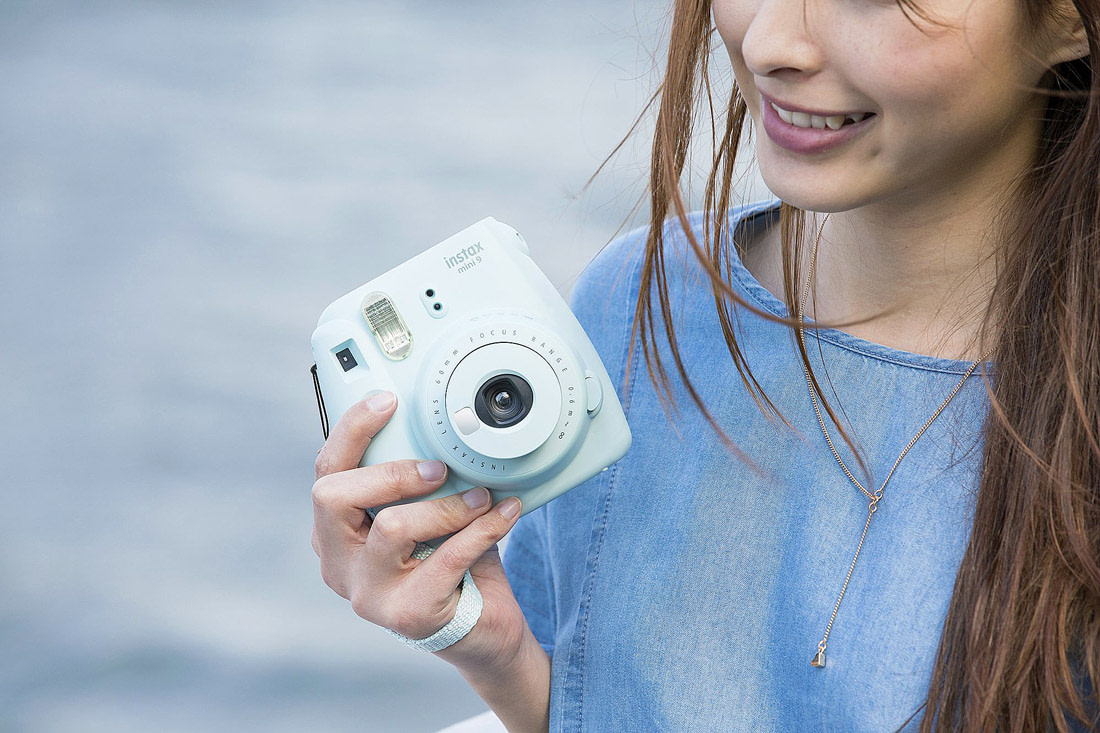 If you're looking for a cheap and cheerful way to turn your life's fleeting moments into physical mementos, Fujifilm's Instax Mini 9 is hard to beat.
An updated version of the company's hugely popular Mini 8, this adorable, candy-colored instant film camera features a dedicated selfie mirror and an improved macro lens adapter for better close-ups. A new brightness adjustment dial suggests the suitable setting according to your ambient light and comes with a high-key mode that adds a soft, faded look to your snaps. It requires two AA batteries and is available in 5 eye-catching colors, including cobalt and ice blue, flamingo pink, smoky white, and lime green.
At around $60, the Mini 9 isn't quite as sophisticated as some of the higher-end options in the list, but it's everything an instant film camera should be, in a fun, simple package.
Diana Instant Square Camera
Inspired by the original 1960s medium format Diana camera, this quirky Lomography creation is the world's first Instax camera to feature interchangeable lenses and a hot-shoe mount that supports external flashes.
From unlimited multiple exposures to manual aperture and focus, the Diana Instant Square has got everything you need to create unique and exciting lo-fi images every time. Aside from being compatible with all interchangeable lenses from the Diana F+ and all Lomo'Instant Square Glass lens attachments, the camera can be paired with tons of accessories (e.g. Splitzer, Color, and Neutral Density Filters) for boundless artistic options. It also sports a selfie mirror for that perfect auto-portrait or dreamy group shot.
Polaroid Originals SX-70 Camera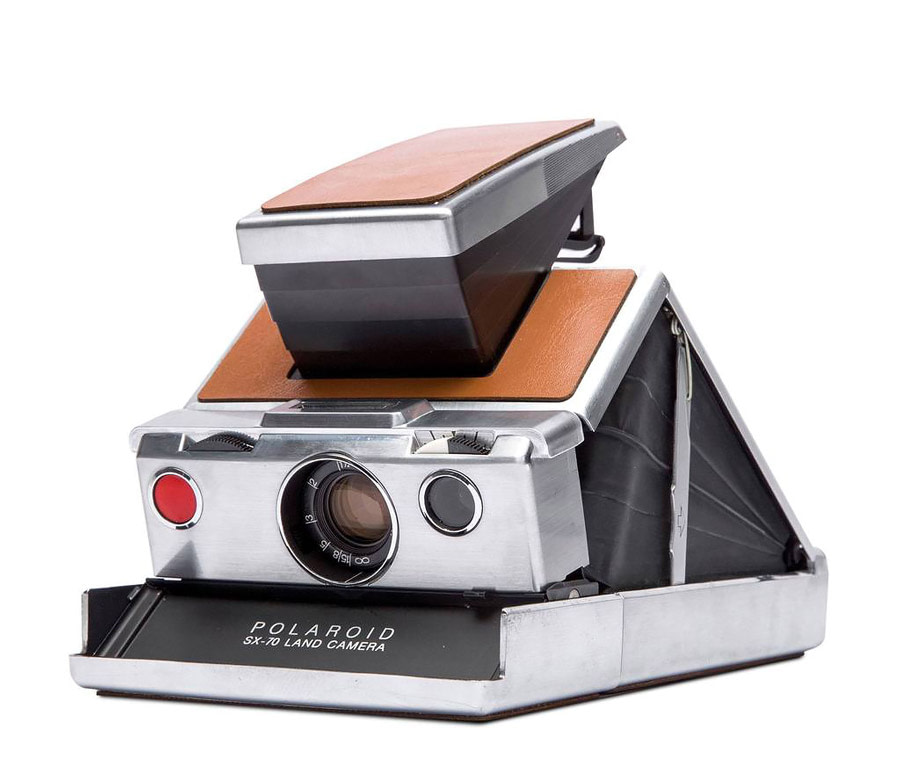 If you are a die-hard Polaroid fan, this iconic technological marvel might be the best instant camera for you. Originally designed by Polaroid, the first ever instant SLR has been brought back to life by the folks at Polaroid Originals, who have carefully restored it and appointed it with a new light guard to protect the image during development.
The Polaroid SX-70 is one of the world's most beloved instant cameras, and each refurbished vintage model gloriously retains its manual controls, 116mm f/8 glass lens, and timeless fold-down design, which make it look and feel like a true work of art. One drawback is that it only accepts Polaroid Originals SX-70 film, which is quite expensive, but other than that, it's a real treat for any nostalgic instant photographer.