I write a lot about hotels on various publications, so I have seen my share of guestrooms, both virtually, as I browse through hundreds of images every day, as well as physically, during my travels. And while I always try to keep my expectations realistic, sometimes, I just loose myself in daydreams. Today, for instance, I can't help but fantasize on my dream hotel room.
I am sure there are many travelers out there like me, for whom a hotel bedroom sometimes means home. Therefore, I decided to put together a list of hotel room amenities that I think – in my ideal world, of course – every establishment should offer its guests.
Underlit bed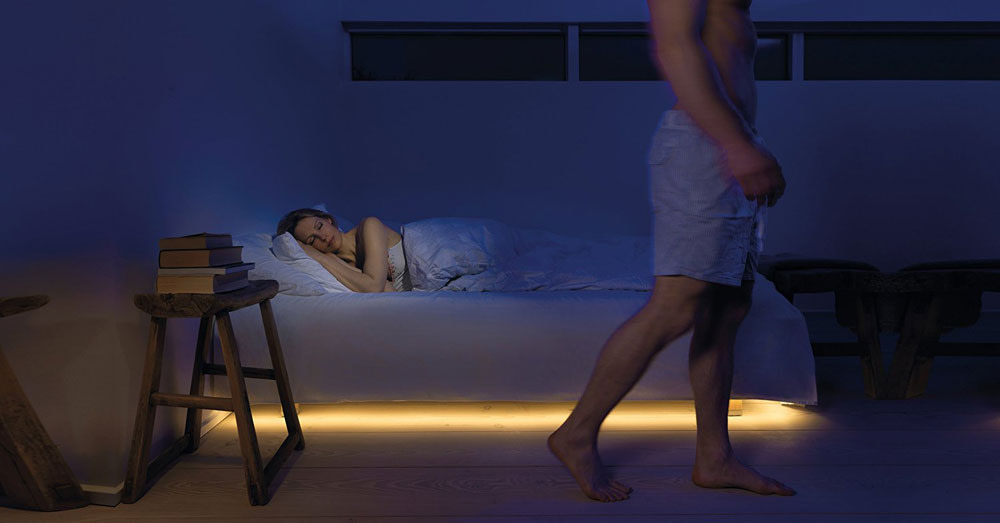 This one is a must! I always wake up at night and stumble in the dark to find the light switch. One time, I slipped stepping on one of my slippers while looking for my slippers. I know, I know, I'm a terrible night walker!
Local travel guides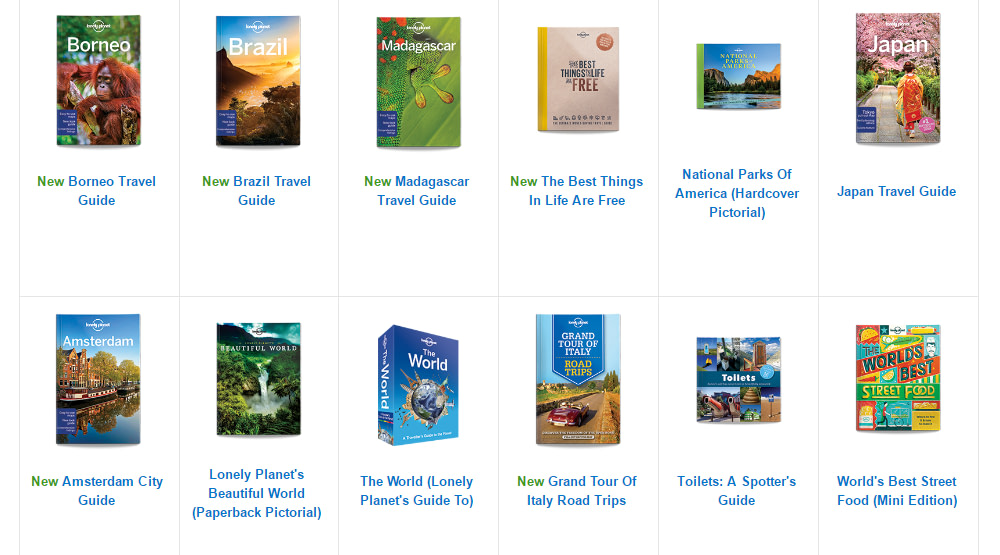 Lonely Planet's guides are my favorite, but any will do. Very useful when you have no idea where you are!
Let the coffee wake me up!
Wake me up by the smell of freshly brewed coffee and the sounds of Nina Simone's Feeling Good, and I'm yours. Make me tweet about this!
The essential tool for any self-respecting stalker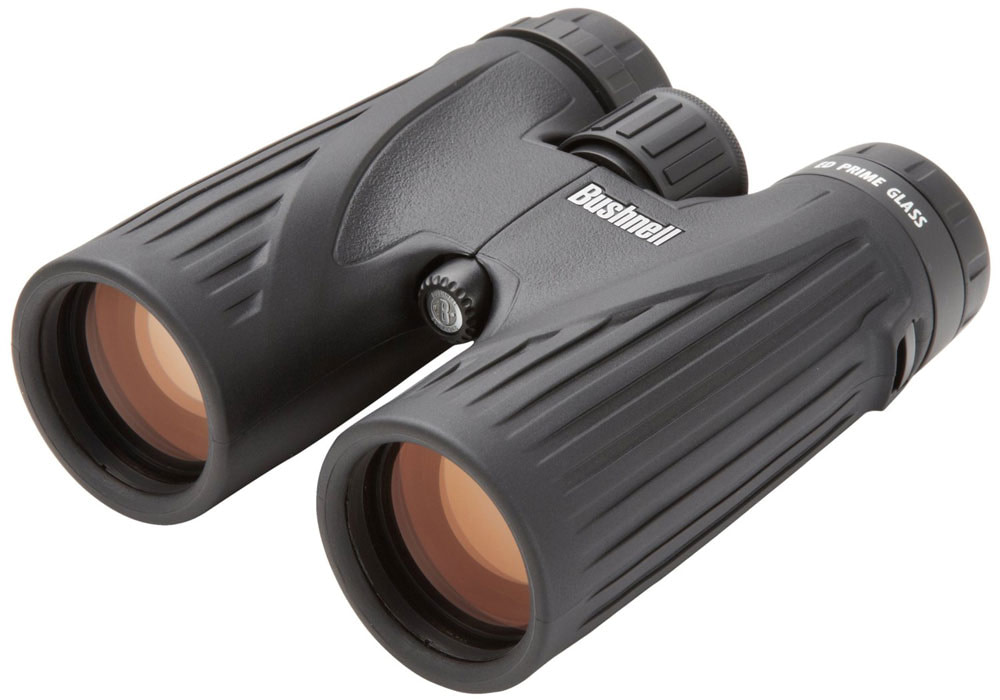 I am a stalker by profession! I stalk old towns, charming cafes, busy city streets, the sunset for days in a row waiting to take that perfect shot! So, I definitely need one of the most important gadgets any stalker must have: a professional binocular.
I like spending my time people watching. I like to observe locals in their rush to work every morning and imagine stories about them, who they are, what they do….
I feel like Nancy Drew every time I travel somewhere I have never been. I always investigate and ask around all kinds of stupid questions trying to find out everything there is to know (and more) about that particular place. I think all travelers are detectives, in a way. And, of course, I love gazing at street life from my room's window/balcony, which takes me to the next feature on my list…
Balcony with a view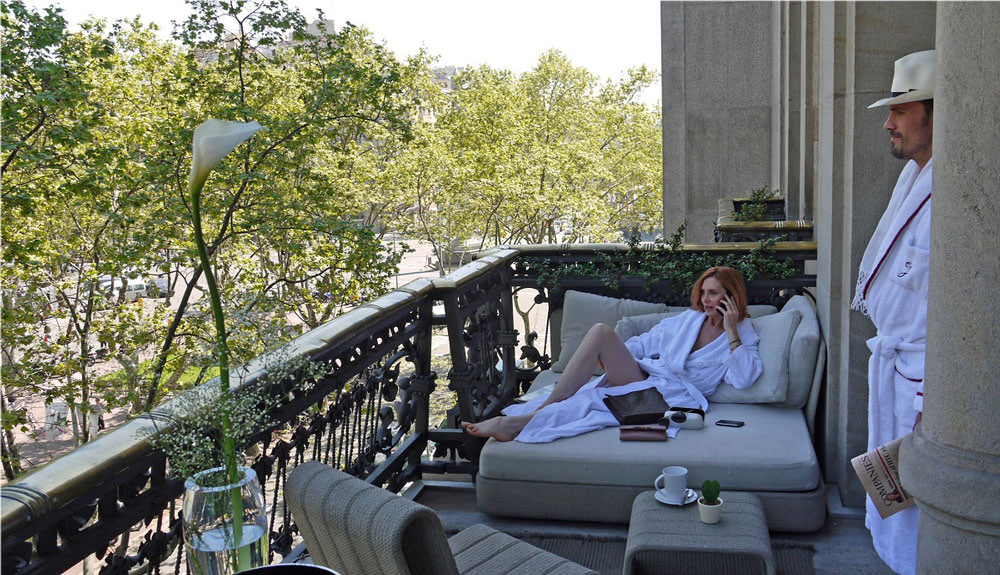 Watching the world go by on Barcelona's fashionable Passeig de Gracia puts any Tour Eiffel vista to shame, at least for me. This stunning room's balcony at El Palauet is all I'll ever need in this vibrant, cosmopolitan city.
Hammock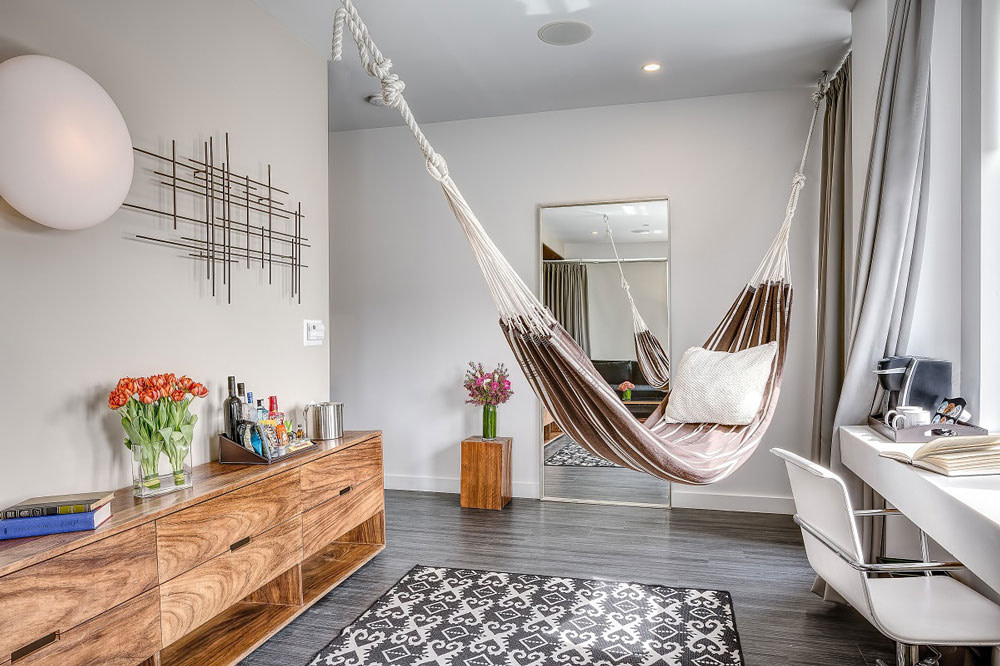 For when I'm too tired and lazy to go the bed. And because it always reminds me of the Maldives!
A really cool and spacious bathroom
I spend a lot of time in the bathroom, meditating, of course, so this space has to be really cool, not boring or standard. You know, nothing too fancy, just some glass walls, maybe a vintage copper bathtub, a nice piece of art, or better yet, an indoor plunge pool to float away the afternoon.
Clean, fluffy towels
'Cause nothing is more irritating than seeing some weird spots on your white towel!
A retractable roof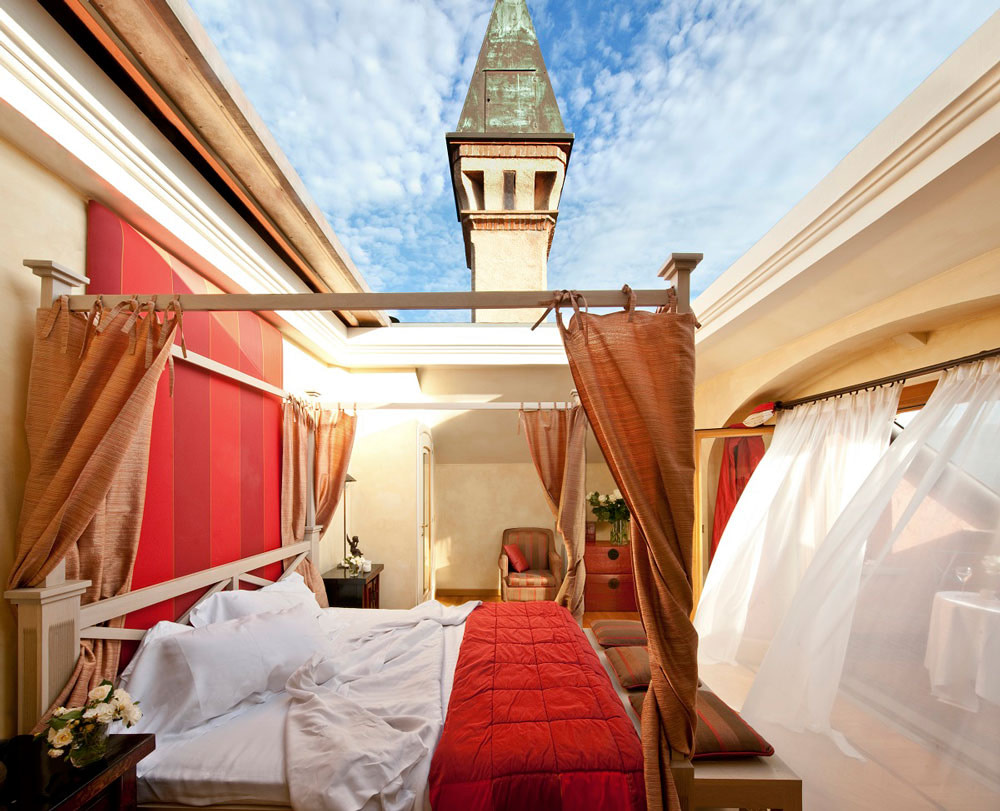 I know, I know. You guys should have realized by now that my perfect hotel room will never exist, except in my head. And now in yours, since you've decided to join me in my fantasy by reading this. I wrote this list with stunning hotel bedrooms for Veesko a while back, and in it I included one of my favorite hotel bedrooms: the Cabriolet Suite at L'Albereta Relais & Chateaux in Italy. Imagine waking up like that…. Must be the greatest feeling in the world!
A proper desk
No desk? I'm out of there! One of the first things I check in a hotel room. I write a lot when I travel. I write about the new places I discover, about the people I meet, I write about me writing. I write. Therefore, I need a proper desk. OK, maybe not a fancy one with a sandbox to sink my toes in, like the one in the image above, but still one where I could feel comfortable spending a few hours.
Desk hammock to rest my feet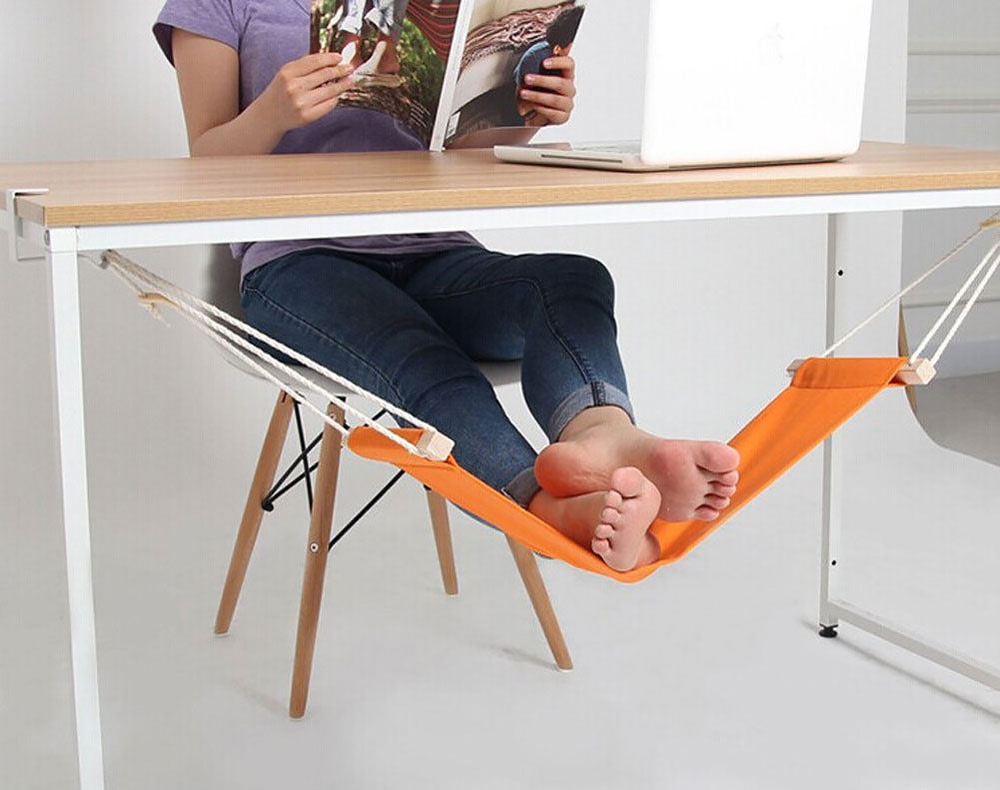 After a hectic shopping day in Barcelona, trust me, you'll need one too!
Local newspapers delivered every morning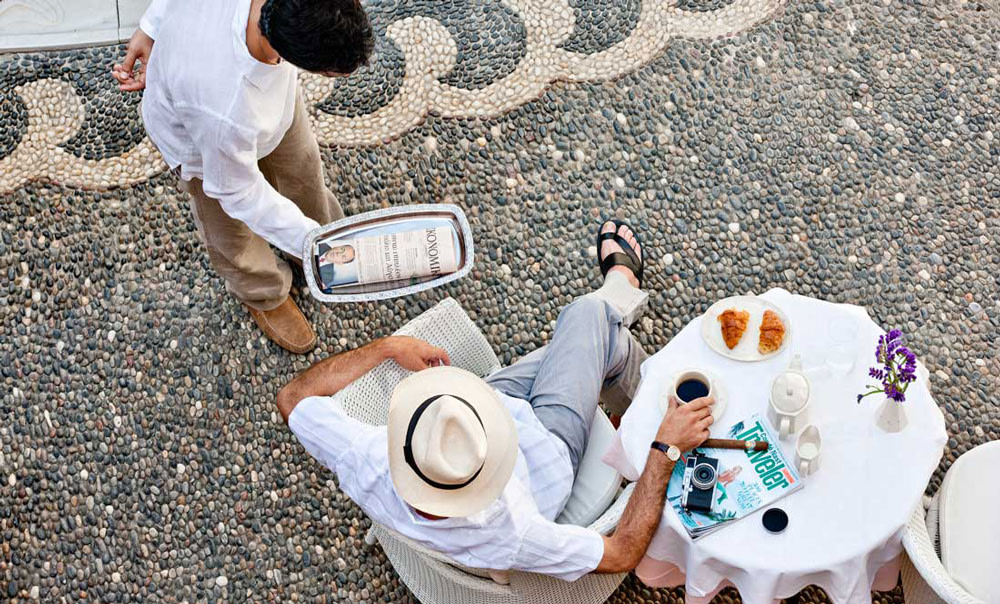 Yup! I always want to know what's happening locally wherever I am. I think I am a very curious person. I know for sure that most of the times, at home, I am over-informed about all the things happening in my city. I know there are plenty of apps that can do this, but I still prefer the smell and feel of a freshly printed newspaper. It makes a good team with an espresso every morning.
A good Wi-Fi Internet connection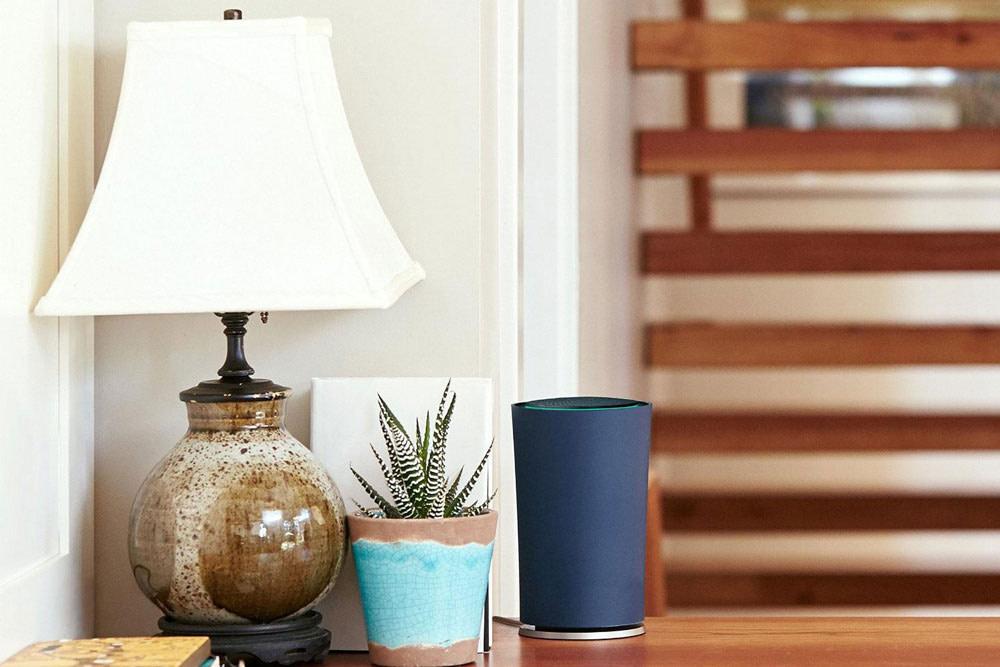 This is an understatement. I don't just need a good Wi-Fi connection. I need THE mother of all Wi-Fi technology. In the Internet of Things era, where everything and everyone is connected, the Wi-Fi router in the hotel room must be one of the best available on the market (coupled with the Internet speed and security, of course). The last thing I want is for my Skype conversion to end while my mom is explaining to me how the first season of Mr. Robot ended. One bad connection for a second, one misinterpreted word, and it's all gone to hell you have an entirely different TV show.
A well-equipped bar cabinet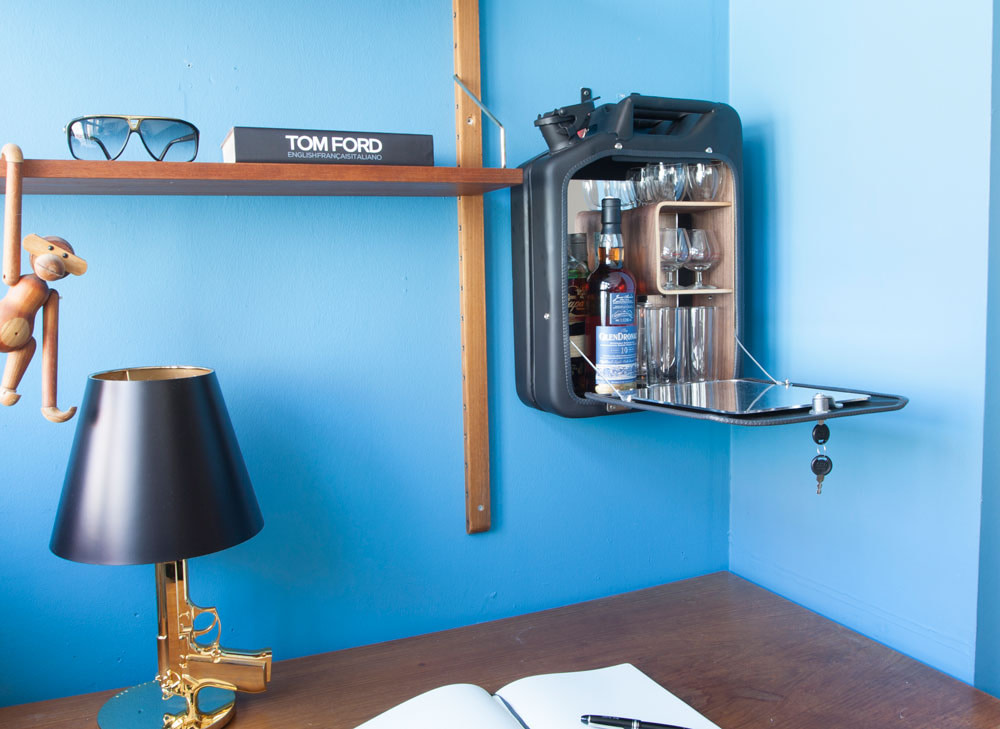 What else is there to do when all the clubs are closing at 4 AM? Move the party back to the hotel room!
A fabulous decent breakfast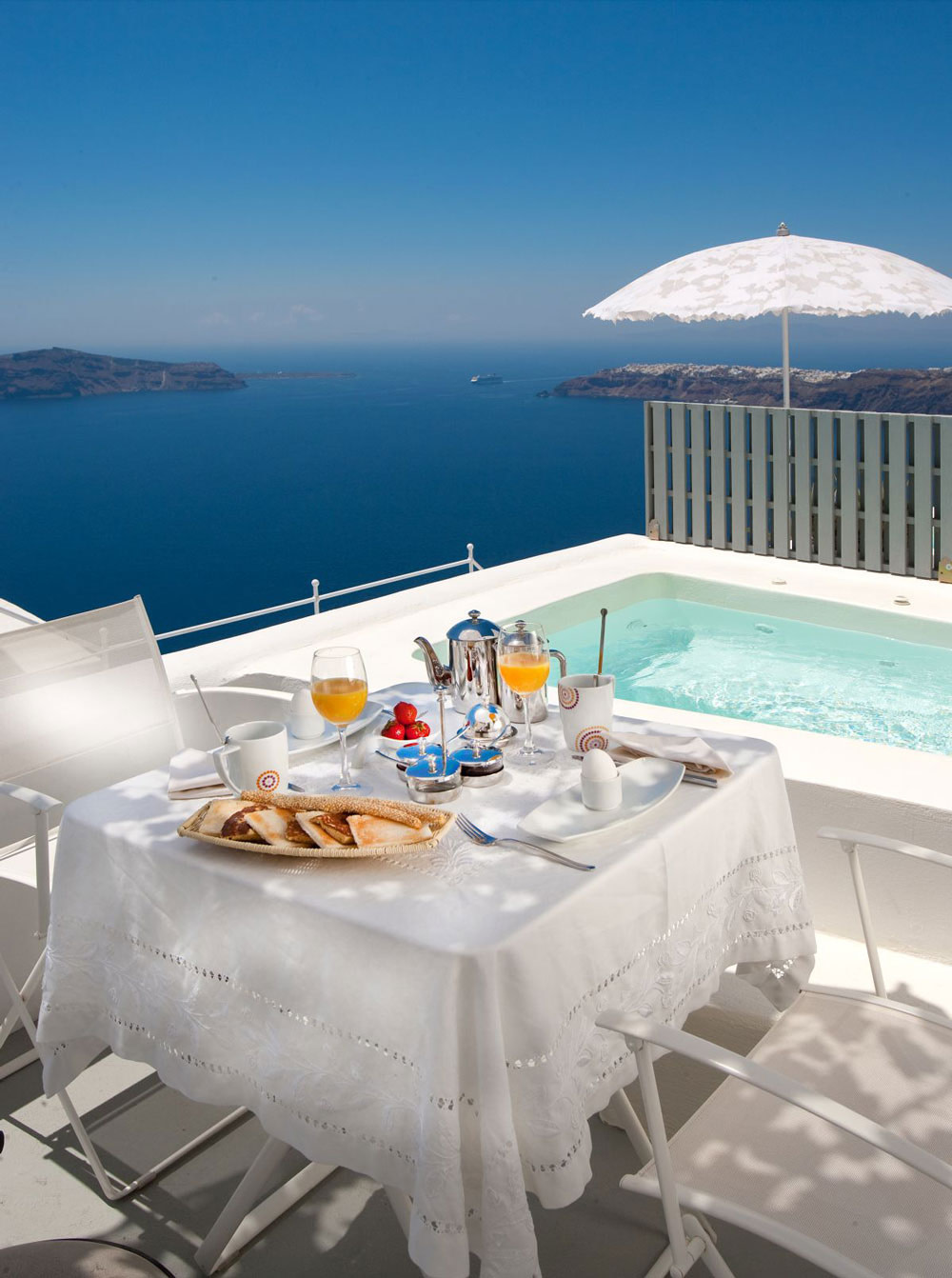 I need the force to be with me if I am to wander all day long.
A stylish Bluetooth music player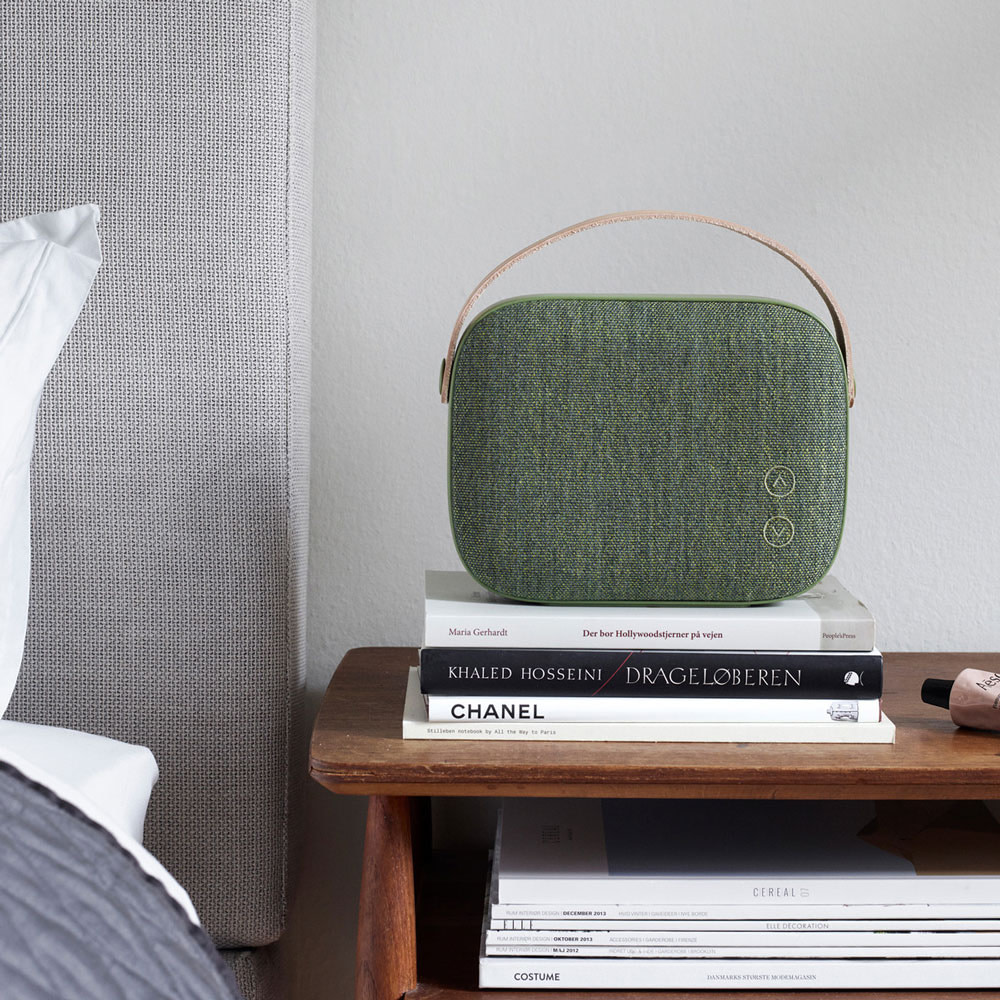 Portable. So it can keep me company on the beach, at a picnic, or maybe to carry it with me on my shoulder while roaming the streets of Rio. Stylish. Just like me.
A showerhead with wireless speaker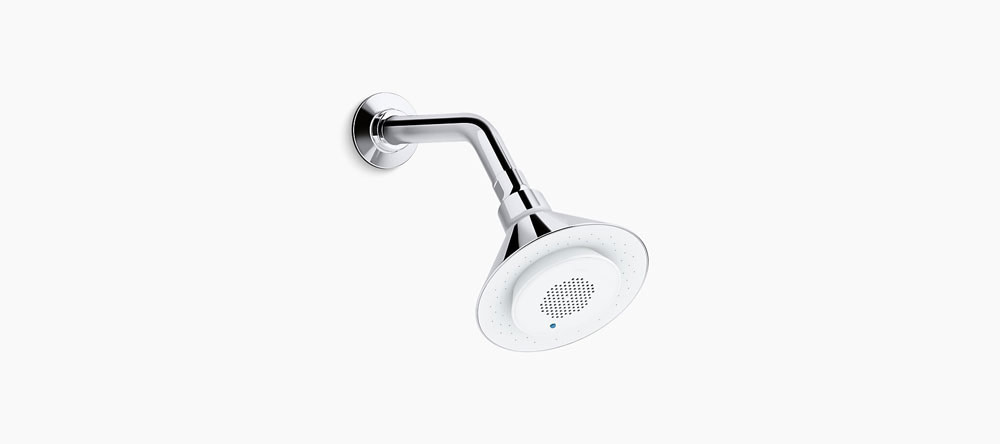 'Cause I like to sing. A lot. In the shower. Every morning. Anyway, Moxie will do just fine. We make a great duo!
Smart sleeping companion
Say hello to Sense, your next favorite travel companion. While you snore, this little gizmo full of sensors records everything about your sleep and lets you know all there is to know about your room's temperature, humidity, or air quality. It has lots of other functions that I know nothing about, but my favorite is the ambient sounds as it makes me fall asleep faster than a glass of red wine from the minibar.
Heated slippers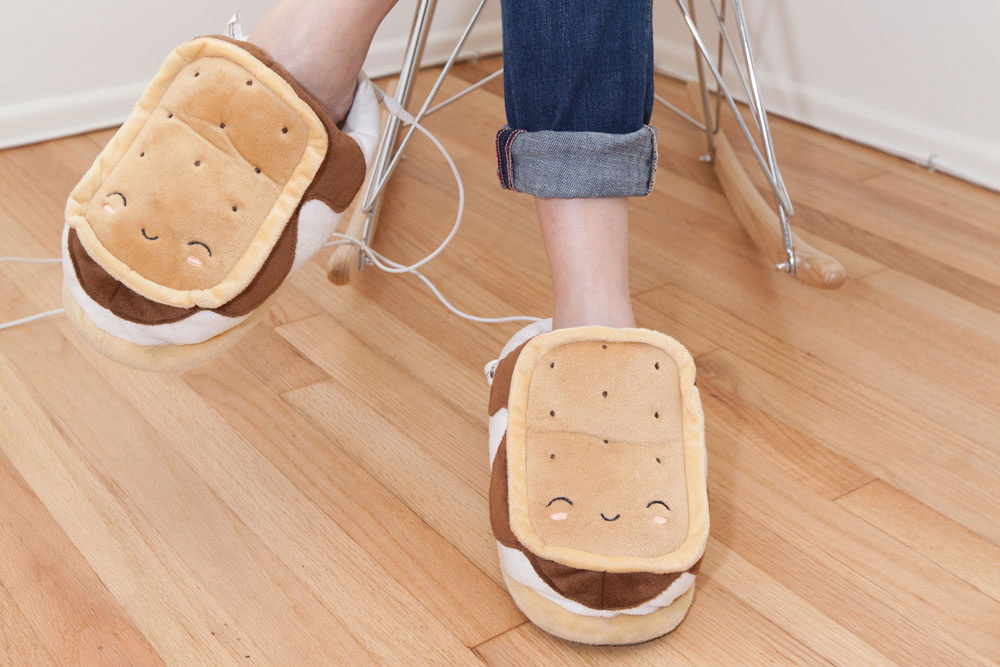 Why not? Plug me in. I just hope I won't eat them if I get too hungry. I do that sometimes. I eat slippers.
 A book with seriously stylish hotel rooms
If the hotel room is not really what I expected, this will only make me feel worse. But at least I can have a look at how other travelers are spending their nights in sleek, sexy surroundings while I play Nancy Drew in a shitty hotel room. Pardon my French!
A smart garden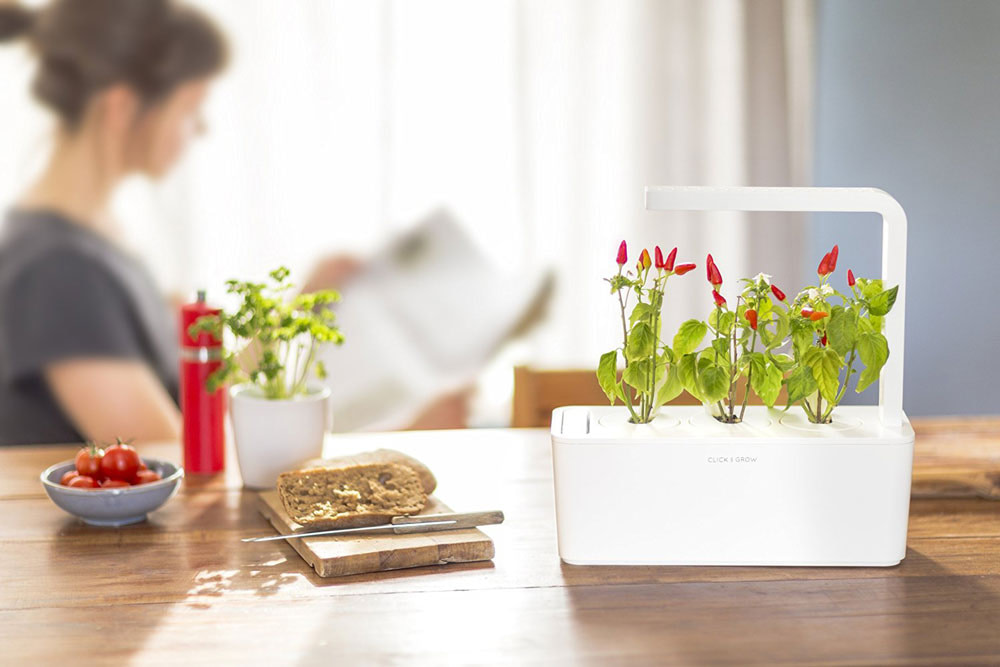 Who doesn't like plants? Maybe my neighbor's dog, but besides that crazy Bichon, everyone loves plants. We have smart keys, smartphones, smart cars, even my thermostat is smarter than I am, so why not a smart garden? Sure, I'd love to have a small one in my hotel room. I would prefer one with peppermint, for flavoring my cocktails water.
Other honorable mentions for my dream hotel room:
A professional breathalyzer, because I am a responsible drinker. And because it's fun.
Universal charger, because I always leave mine somewhere, and because there's nothing worse than your phone dying when trying to catch a rare Pokemon.
Smart LED light bulbs, because I always like my ambience pink.
A card key that actually works. They're such a rare breed!
Door alarm, to alert me in case someone breaks in and wants to steal my ultra-modern Nokia 5110. Preferably with dog barking sound, if possible a Beagle. I am not a Rottweiler person.
Soundproof walls and windows 'cause my singing sucks, like a lot.
Secure safe, one with batteries that actually work, and don't die on you in the first day, with all your money and camera inside.
Did I mention the underlit bed? I just love this!
Shaving pedestal/footrest – an essential requirement in any hotel shower room, if you ask me.
.  .  .
OK, that's crazy! I know I have exaggerated with some of these features (maybe all???!!). I can't even guess how much a hotel room with all the amenities above would cost. I just thought it would be fun to write this article. My imagination goes crazy sometimes. One time, I spent 24 hours traveling like a time-travel billionaire. Imagine that!
Probably there are hotels out there that offer some, most, or even all of the above (I seriously doubt that). And they probably cost a lot. A lot more than I can afford.
But maybe a hotel room doesn't need to have so many features. Maybe sometimes it's better for a room to have its flaws. I accept these as part of the local charm, after all. In the end, I think a clean room, fresh flowers, and a friendly smile from the staff is all you need for a good night's rest.
What features you would like your next hotel room to have? Let me know in the comments below, I am curious.