Set up on top of Hotel Daniel in Graz, Austria, the LoftCube is a stunning 44-square-meter prefab structure with stylish designer interiors and 360° city views.
Designed by Berlin-born Werner Aisslinger, the breezy suite, with its elegant bespoke furnishings and glorious floor-to-ceiling windows, offers an unparalleled and innovative hotel experience for guests who seek more than just a "place to sleep".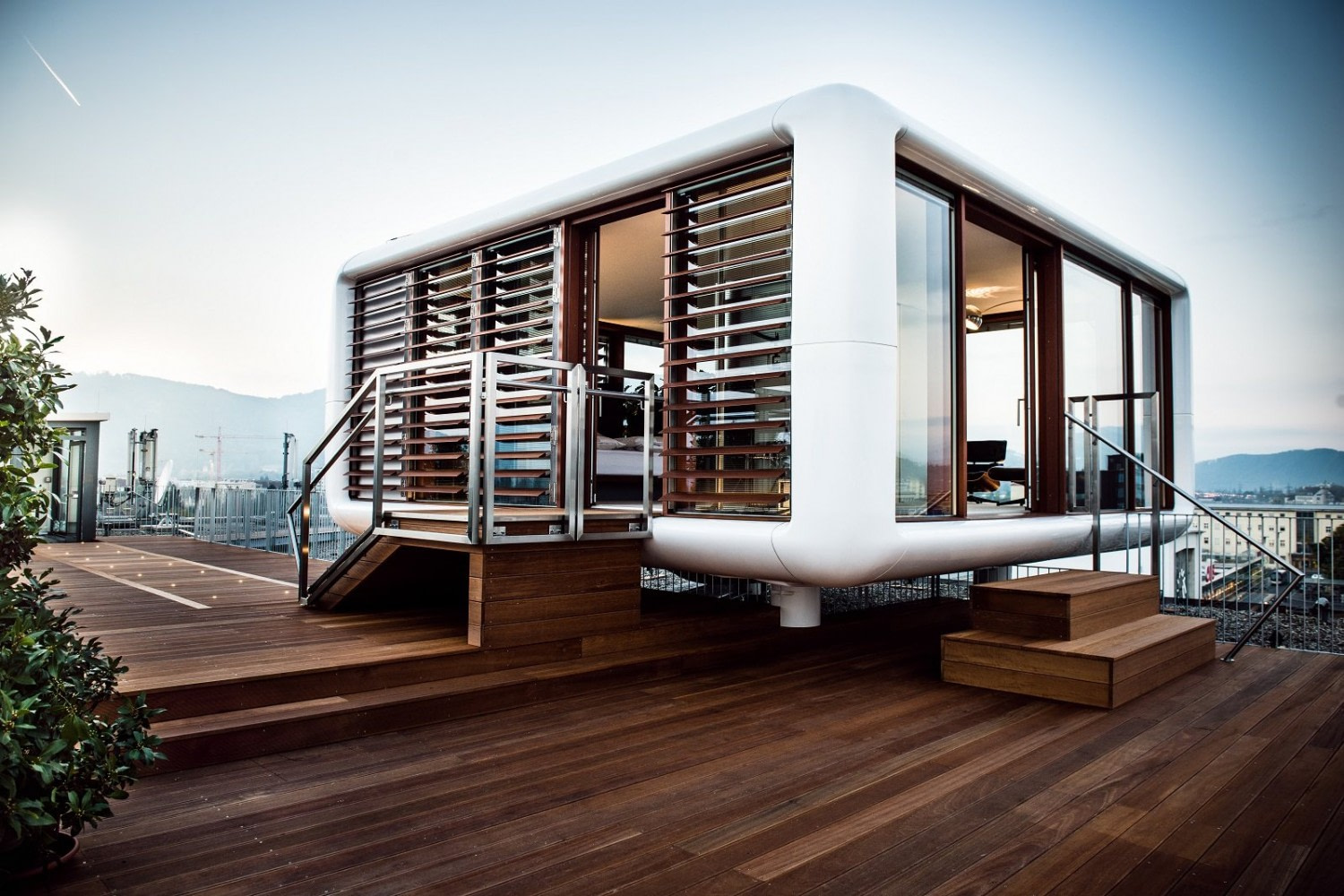 Accessed via a staircase from the last floor of the hotel, the penthouse is fitted out with sleek designer furnishings in light grays and pops of mellow apricot. A custom-crafted 2.20 x 2.20 meter bed dominates the sunny open-plan interior, while the vast and invigorating raindance shower surrounded by lush greenery brings a tropical feel to this urban space. The rooftop suite is also high on technology, its lounge area providing a premium cinema experience.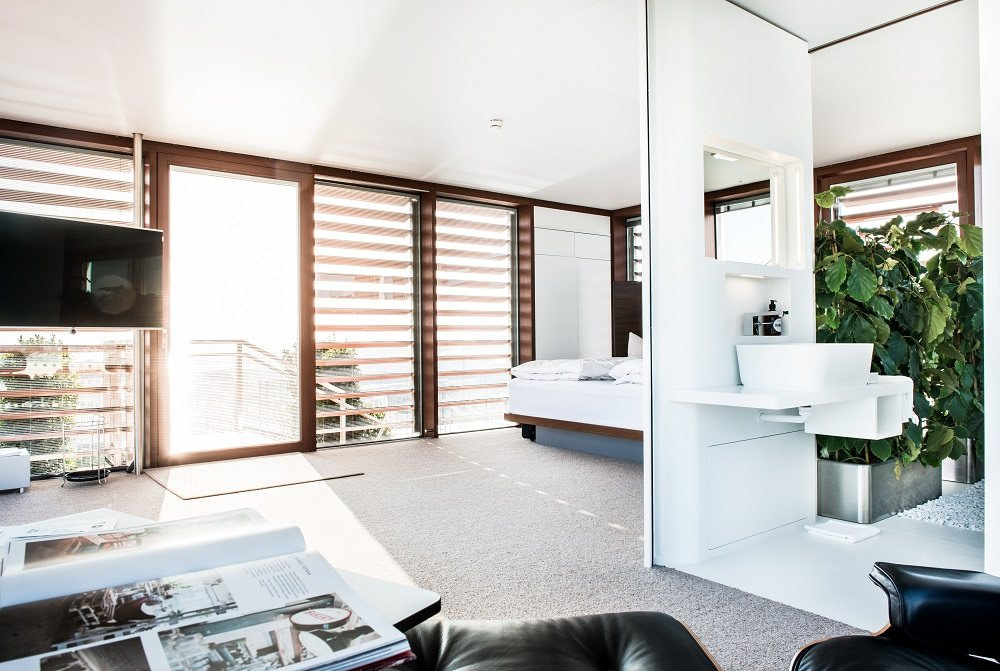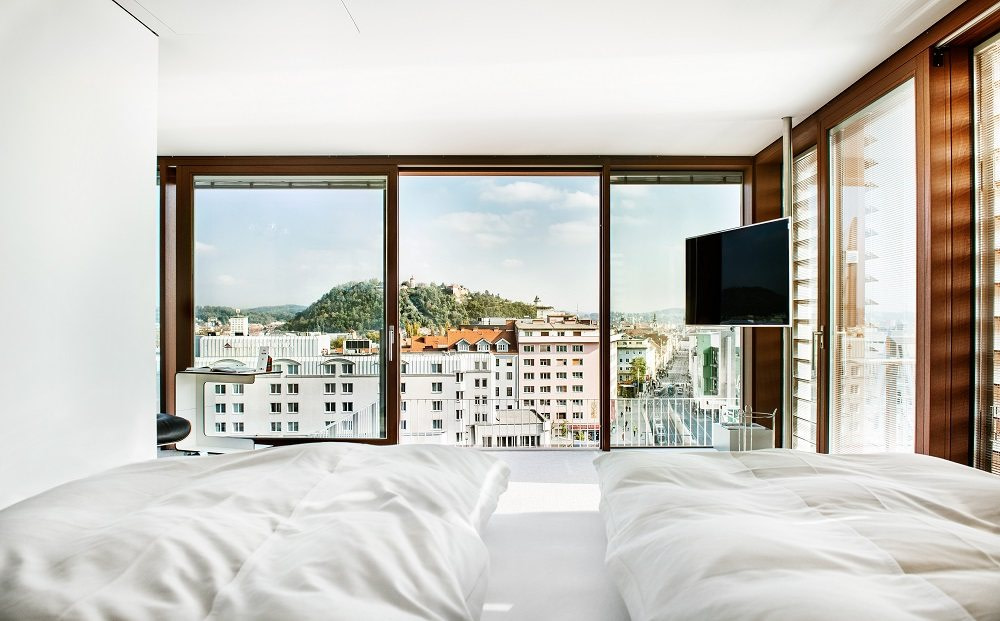 The LoftCube is elevated 1, 5 m above the hotel's sprawling sun terrace, which makes it Graz's highest suite. Its uniqueness, however, is the novel fusion of forward-thinking design, modern hospitality, and rooftop extravagance. After all, it is a place to rest your soul, free your mind, and take in the outstanding cityscape of a UNESCO City of Design.