After introducing you to the world's highest located hotel, we move on to the uppermost restaurant, which, from its peerless location in towery Burj Khalifa, offers mind-blowing views of sparkling Dubai and the Arabian Gulf.
Soaring 442 meters into the sky, At.mosphere can be reached via a minute-long ride in a sleek glass-and-metal elevator. Once up, guests have the option to dine in the exquisite grill restaurant, or visit the trendy, luxurious lounge for afternoon tea and a light meal in classy surroundings.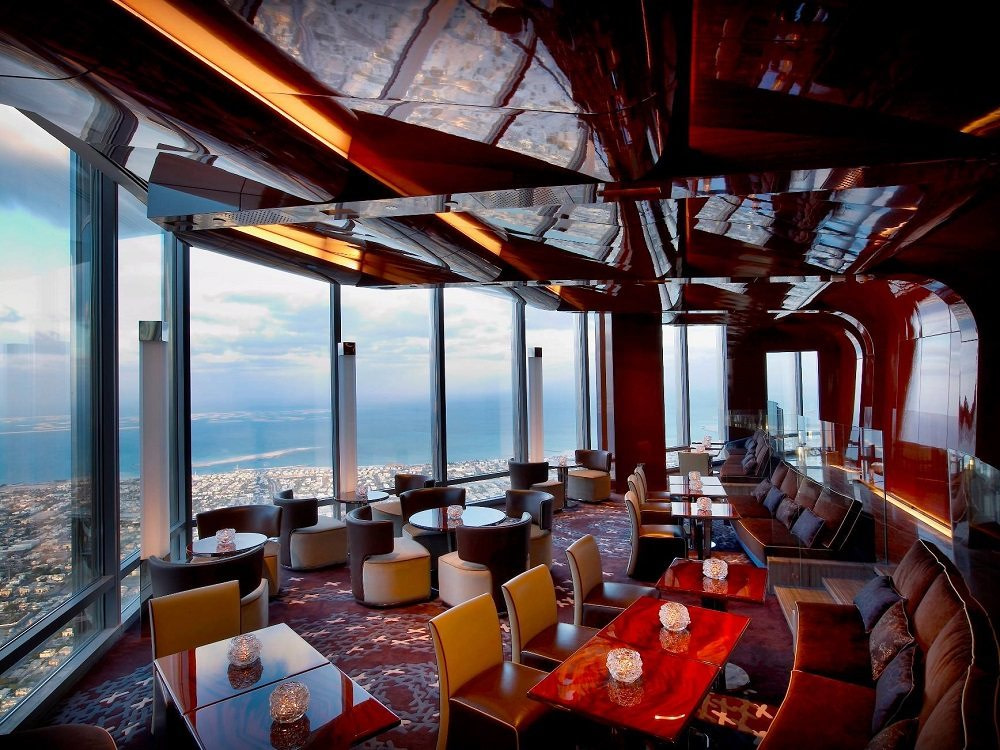 Adorned with lustrous Mahogany walls, glorious floor-to-ceiling windows, and stylish furnishings by American interior designer Adam Tihany, the restaurant focuses on innovative world cuisine prepared with passion, flair, and the highest-quality ingredients under the guidance of executive chef Jerome Lagarde.
From the mouthwatering seafood to the tender grilled meat and the delightful desserts, all dishes are artistically presented and come with fabulous city views, an exclusive selection of wines to choose from, and a service to match.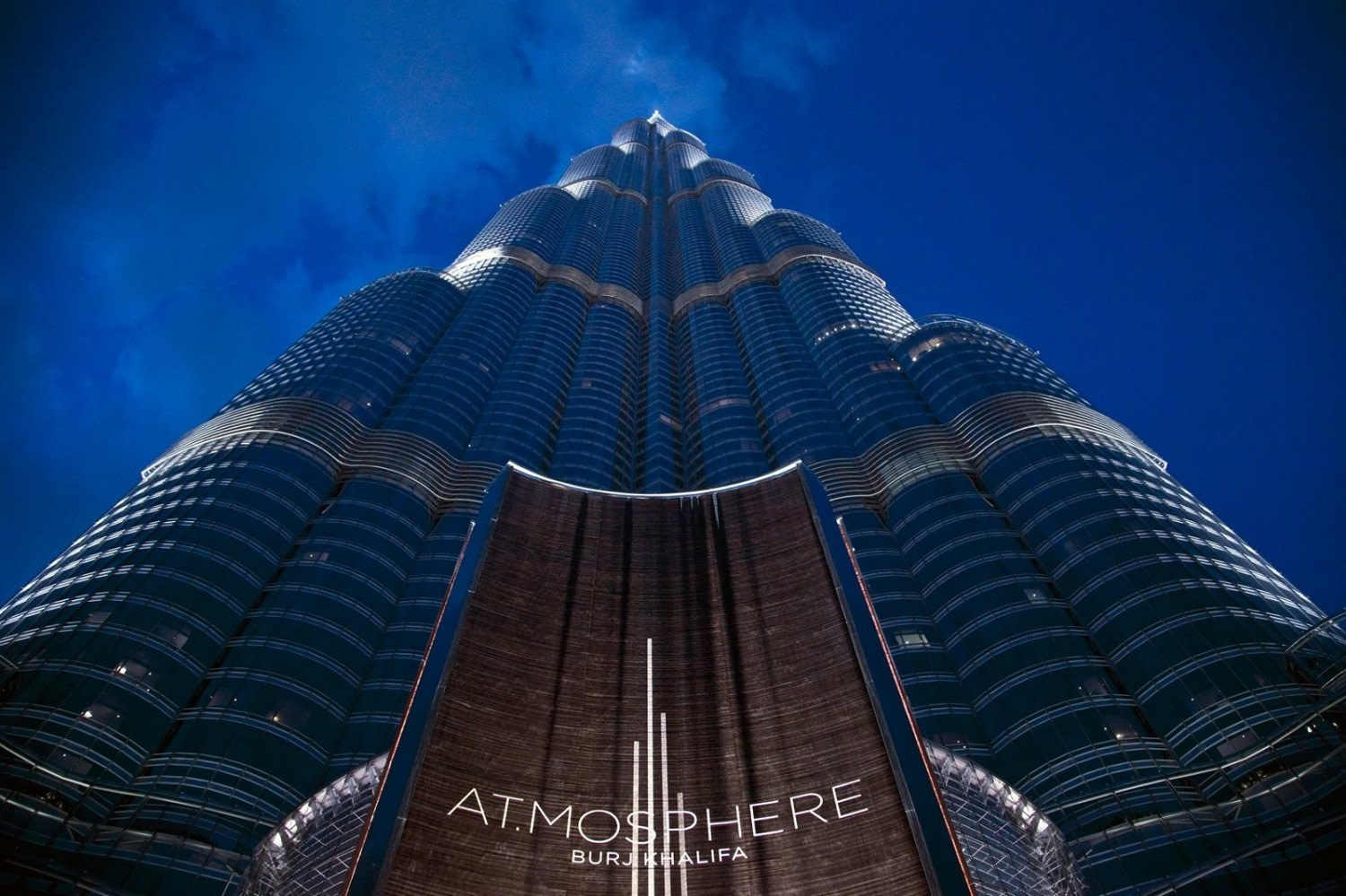 Perched on the 122nd floor of Burj Khalifa – the world's tallest building, At.mosphere is the "Highest Restaurant from Ground Level", according to the Guinness Book of World Records.