This post contains affiliate links, which means we may receive a small commission, at no additional cost to you, if you make a purchase through these links. See our full disclosure here.
The vision of Italy's floating city emerging out of the mist is unforgettable. If not for the Carnival, this alone is reason enough to visit Venice in February.
Eerie alleyways, blissfully deserted attractions, and decent prices – winter brings out the best in La Serenissima. It may be chilly, but its misty canals lined with majestic palazzi look particularly stunning during this time of year.
Romance fills the air and Venice – dark, quiet, and mysterious – reveals itself in all its faded glamour. Nevertheless, there are endless cozy cafés and trattorias, as well as plenty of galleries to spend a cold afternoon in. And then there's the magnificent Carnevale, which breathes life into the city's sleepy piazzas and surreal flooded streets.
Whether you're traveling solo or want to whisk your loved one away on a dreamy Valentine's Day getaway, Venice in February is as charming and cinematic as ever. To make the most of it, don't miss these experiences:
A Night at the Opera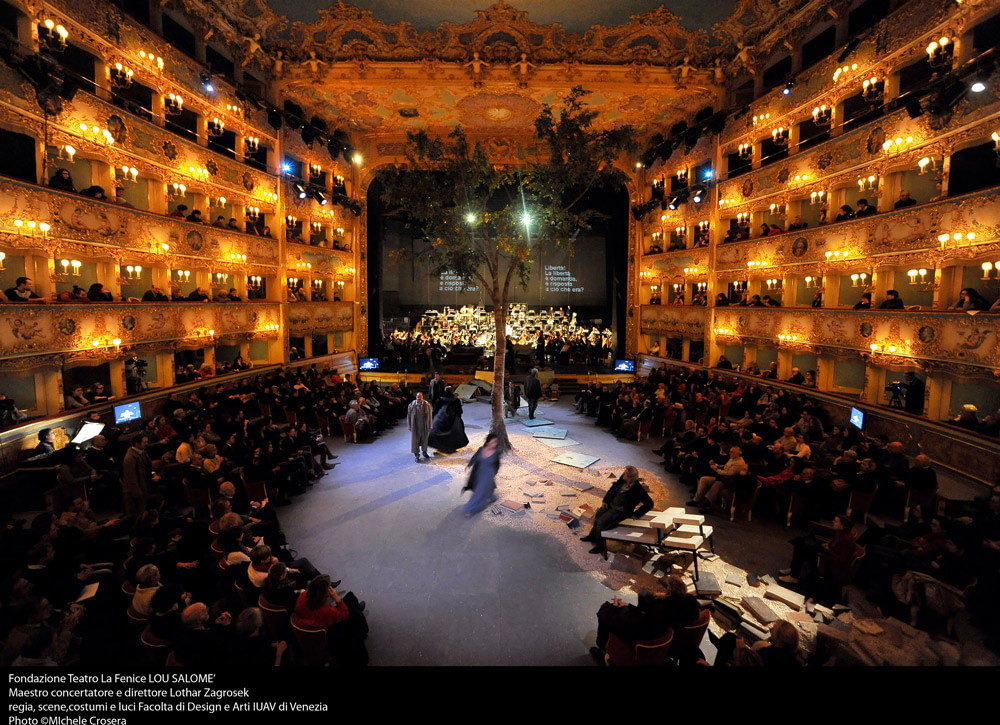 One of Italy's most prestigious opera houses, La Fenice is the place to be for an outstanding operatic spectacle in lavish surroundings. The season is in full swing during February, featuring favorites like Le Baruffe by Giorgio Battistelli, as well as chamber music concerts or classic and contemporary ballet performances.
Eat Like a Local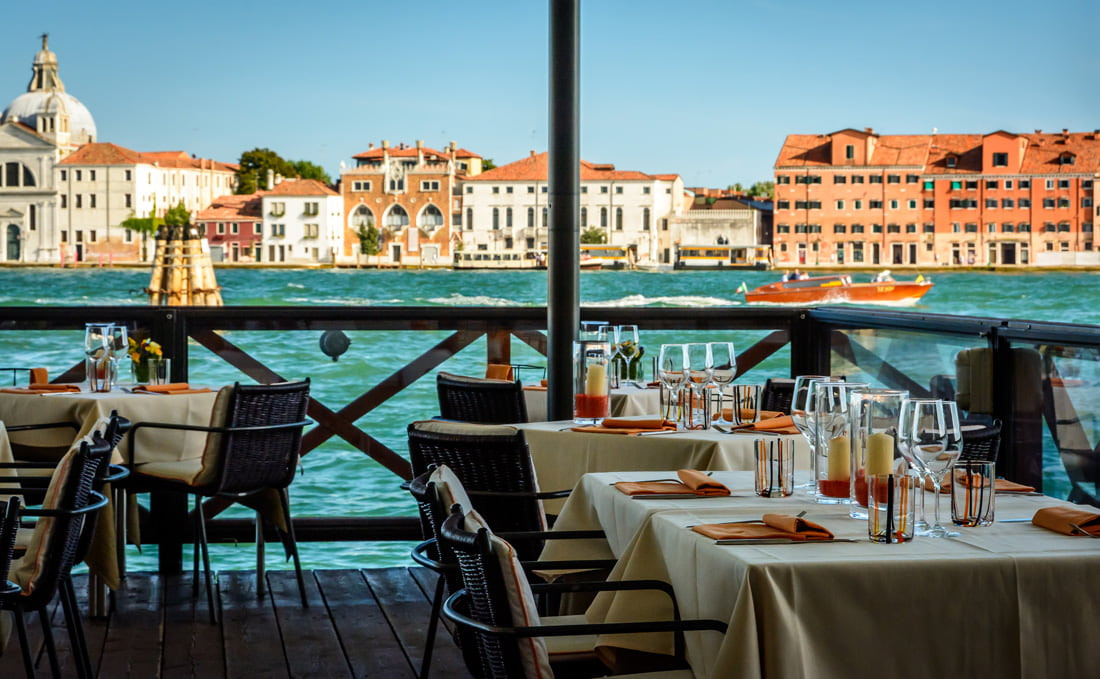 Eating like a local is not always easy, especially in such a touristy city like Venice. However, this 3-hour food tasting walking tour, led by a passionate local foodie, will introduce you to delightful regional specialties while providing insight into each stop along the way. You'll get the chance to visit a couple of wine bars and historic establishments, sample the famous cicchetti (Venetian tapas), indulge in signature seafood dishes, and learn how to recognize the authentic Italian gelato.
Escape the Cold Inside the Gallerie dell'Accademia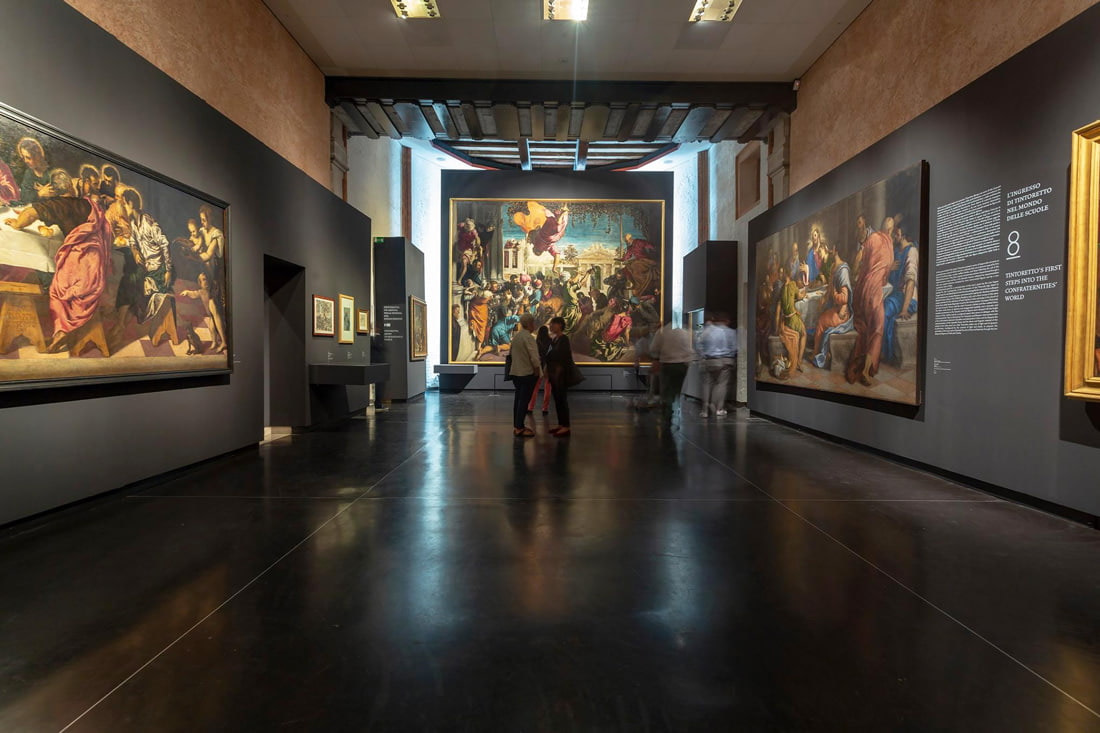 The average temperature in Venice in February is 4°C Celsius, which means it's the perfect time to explore this city's spectacular art treasures. There's no shortage of excellent museums in Italy's capital of romance, but if you only have the time to visit one, make it the Gallerie dell'Accademia, where masterpieces by Bellini, Titian, and Tintoretto are on display.
The museum is only a 15-minute walk from Piazza San Marco, on the Grand Canal, and houses one of the finest Venetian art collections in the world, with paintings dating from the 14th to the 18th centuries. Tickets are 12 euros and advance reservations are a must.
Revel in the Carnival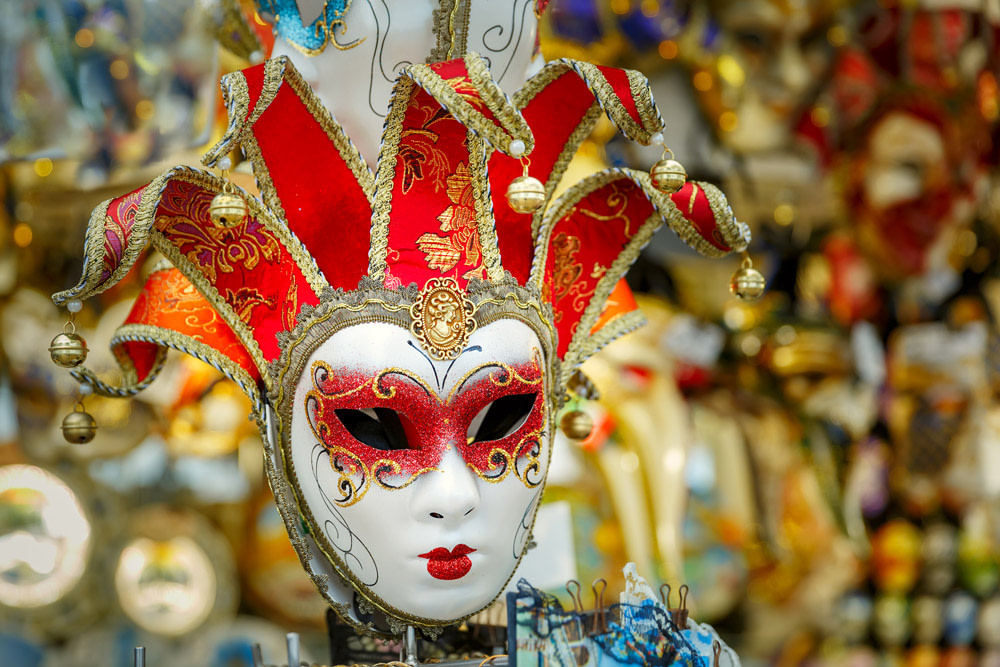 From February 12th to March 1st, the most anticipated event on the Venetian calendar will once again delight the audience with a fabulous program full of masks, mystery, and mesmerizing shows. This alone is proof enough that February is the best month to visit Venice.
Carnevale 2022 will take place between February 12th and March 1st, and although there will be no angel flight or costume contest this year, masqued attendees are still welcome to parade around Saint Mark's Square and enjoy the elaborate water parades.
Most of the celebrations revolve around Piazza San Marco, but, for a truly unforgettable evening, make sure you snag a ticket at one of the exclusive masked balls held in the city's majestic palazzi.
Some of the most sought after events include the luxurious Doge's Ball at Scuola Grande della Misericordia (February 26th, 2022), Venice Masquerade Ball: "Le Miroir Magique" at Palazzo Ca'Zen ai Frari ( February 26th, 2022), and the Grand Masquerade Ball "Emozioni in Maschera" at Palazzo Pisani Moretta (February 27th, 2022). The Covid-19 Green Pass is mandatory.
Day Trip to Burano
If you're feeling overwhelmed by Venice's flamboyant carnival – and chances are you are, take the Vaporetto no.12 to Burano. This small fisherman's island at the northern end of the Venetian Lagoon provides a welcome escape from the hordes of tourists flooding the streets of Venice during this time of year.
A cluster of brightly painted cottages intertwined with pretty boat-lined canals, Burano is one of the most colorful places you've ever seen, a photography lover's paradise. Wander across its labyrinthine narrow streets, past tiny picturesque bridges; indulge in heavenly seafood risotto and homemade desserts at the quaint local restaurants; and pop into typical lace shops to admire the island's most famous export.
Warm Up in a Cioccolateria
Truman Capote once said that "Venice is like eating an entire box of chocolate liqueurs in one go". This is all the more true when the chocolate in question is handmade here, using centuries-old recipes and the highest quality ingredients.
By far the city's most beloved chocolate shop is Vizio Virtù, where maître chocolatier Mariangela Penzo crafts spectacular truffles, melt-in-your-mouth pralines, and exquisite chocolate-dipped candied oranges for discerning tastes.
To warm up after a day of sightseeing in below-freezing temperatures, try their velvety hot chocolate or one of the exclusive custom-made teas. The boutique also serves delicious pastry specialties, locally roasted coffee, and decadent dairy-free ice-creams. Guided tastings are available daily (10 am to 7.30 pm), and so are chocolate workshops (7.30 pm to 9.30 pm), where you can learn how to make truffles, mousses, and other delicious cocoa concoctions.
You'll find Mariangela's elegant cioccolateria between Rialto and Piazza San Marco, in the heart of the Laguna.
Marvel at the Mall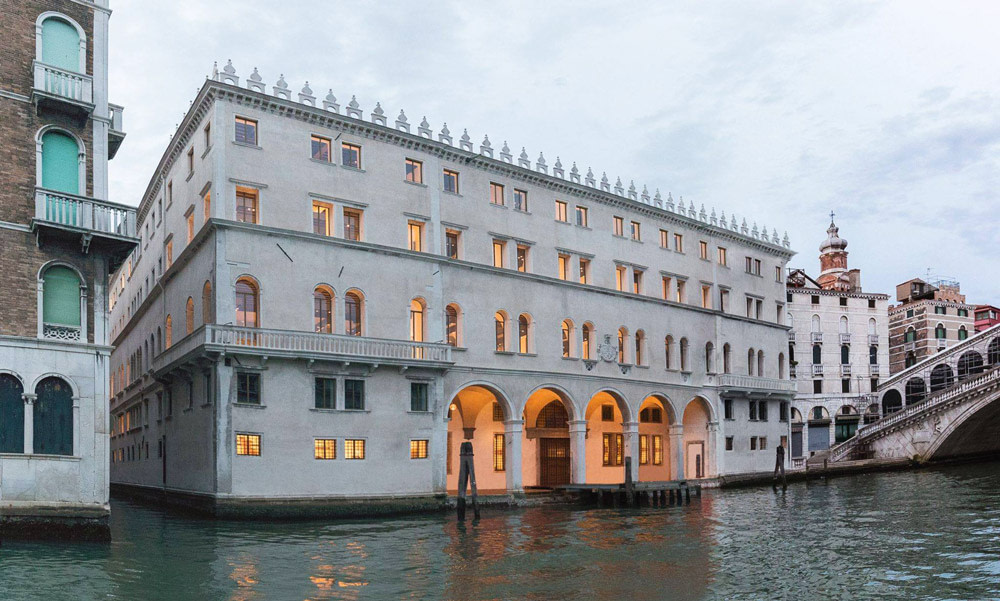 Housed in a 16th-century merchants' trading house on the Grand Canal, Venice's T Fondaco dei Tedeschi is much more than just a shopping center. As well as housing a wonderfully curated collection of boutiques, the luxurious department store welcomes customers in glorious Renaissance-inspired surroundings, decorated with original archways and classic terrazzo floors.
Its striking old-meets-new interiors along with over 300 designer labels, authentic Venetian crafts, and unique art installations make it the perfect place to enjoy some retail therapy, especially on a crisp cold February afternoon.
The center is just off the Rialto Bridge, and its glorious rooftop terrace offers some of the best 360-degree views of Venice. It's completely free to visit but requires a reservation in advance.