Specializing in freshly baked sourdough bread, barista-quality coffee drinks, and healthy gourmet cuisine, Fach is one of the hippest joints in the Slovakian capital.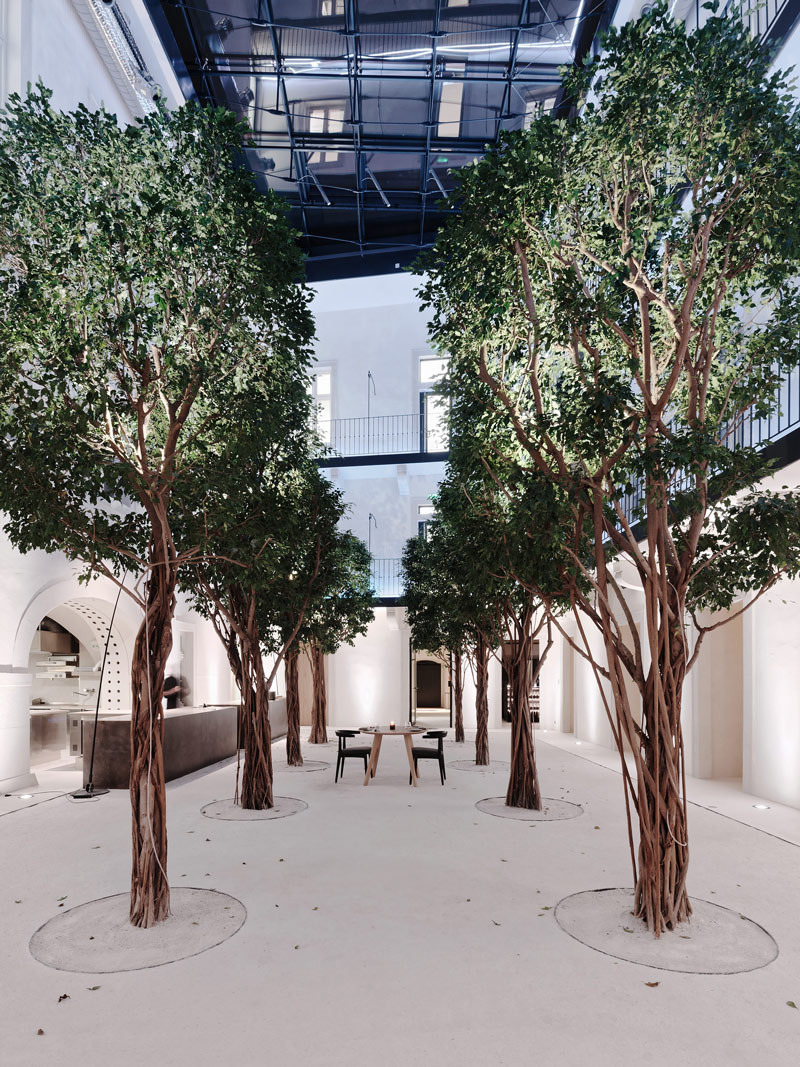 The only capital city bordered by two different countries (Austria and Hungary), Bratislava is experiencing a renaissance of sorts, and the coffee culture is very much part of it. There are around 160 cafés crammed into the city's Old Town square, ranging from warm, friendly hangouts to slick destinations where well-heeled professionals come to socialize, sip creative brews, and enjoy healthy gourmet meals. Fach, described as "four unique places under one roof" is both, and much more.
Located on Ventúrska Street, the establishment occupies the ground floor of the Pálffy Palace and includes a restaurant, a cocktail bar, a juice shop, and a café/bakery featuring freshly made sourdough bread and specialty coffee from carefully selected roasters.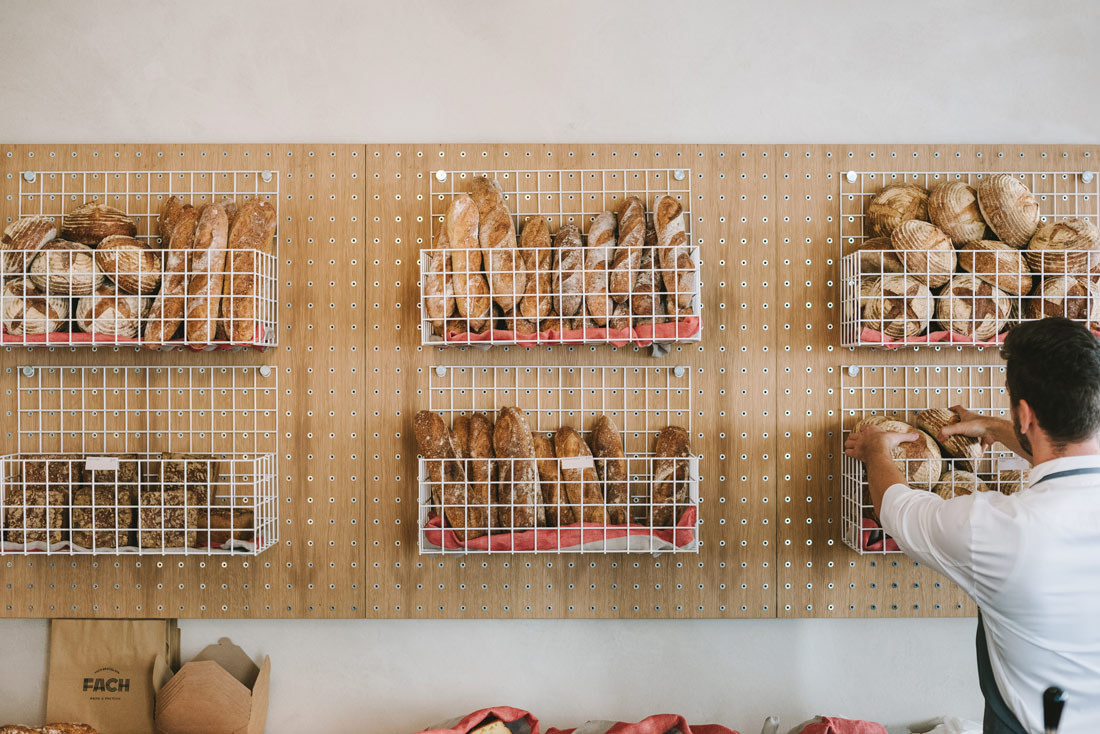 The project has been designed by Ilja Skoček and Martin Skoček and consists of a series of independent spaces, each with its own purpose and theme.
The building's original Gothic and Renaissance features blend beautifully with the pristine Nordic decor, and the result is a clean minimalist style that emphasizes mood, atmosphere, and products over detailing.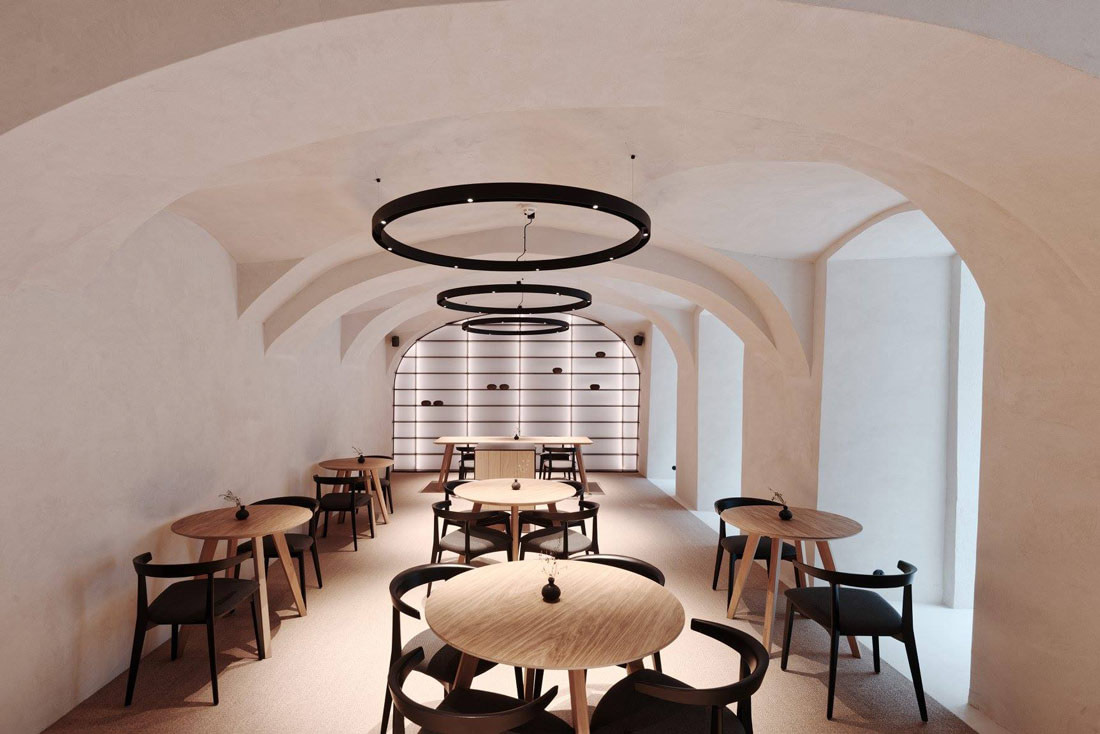 Whitewashed walls, white furnishings, and soft bleached wood help accentuate the colorful fruits and vegetables in the juice shop. This section of Fach focuses on cold-pressed beverages, nut milkw, and fresh smoothies, but it also offers a variety of healthy snacks such as chia puddings, homemade hummus, and crispy salads.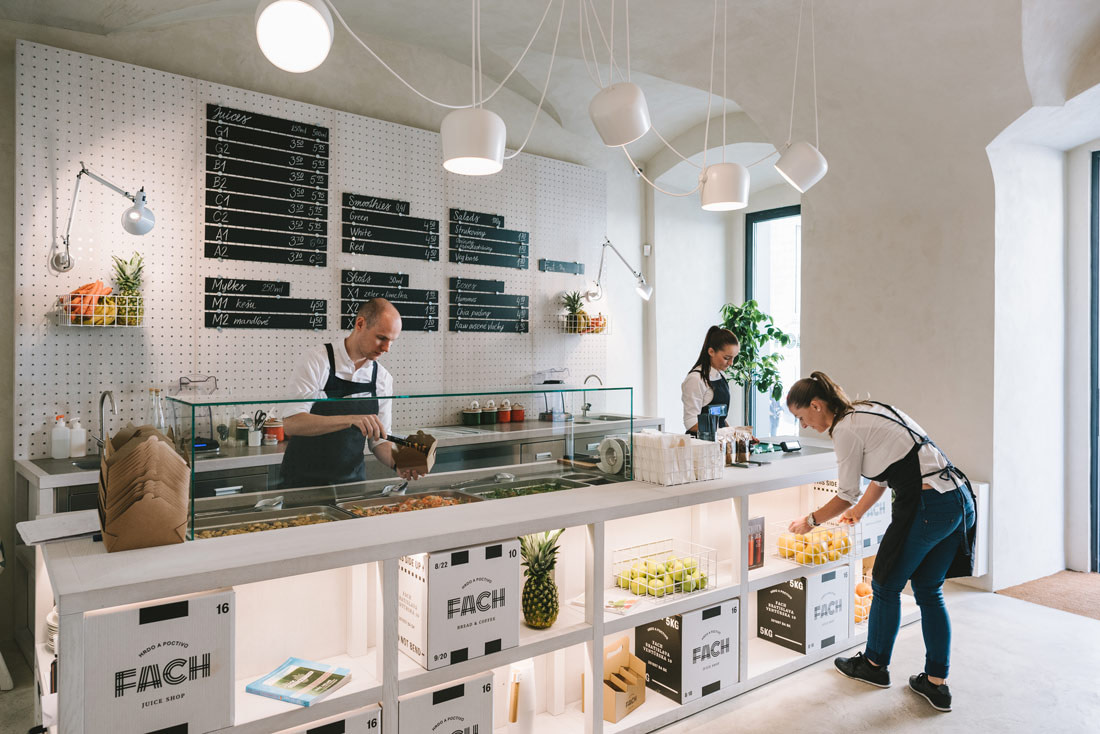 Finished in natural oak and appointed with an ingenious pegboard wall, the hip Bread and Coffee café is the place to be for freshly baked bread and barista-crafted coffee. Whether you opt for a crunchy sourdough baguette or a delicious cinnamon bun, for a frothy espresso or a cold-brewed specialty, their offer is downright exceptional.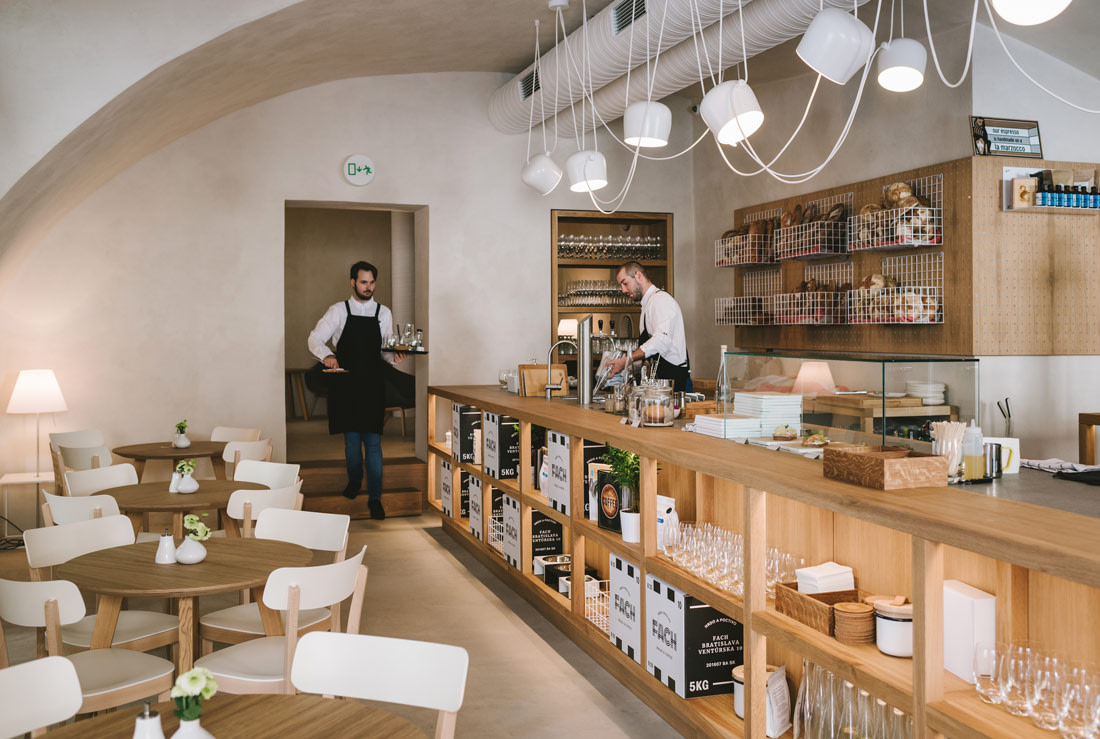 Both the cocktail bar as well as the elegant restaurant, with its vaulted wine cellar and inventive Michelin-trained chef, are done in patinated steel, with bespoke shelves, built-in furniture, and elegant lighting. These spaces open onto a beautiful covered courtyard complete with trees and immaculate resin bound flooring, where various events take place throughout the year.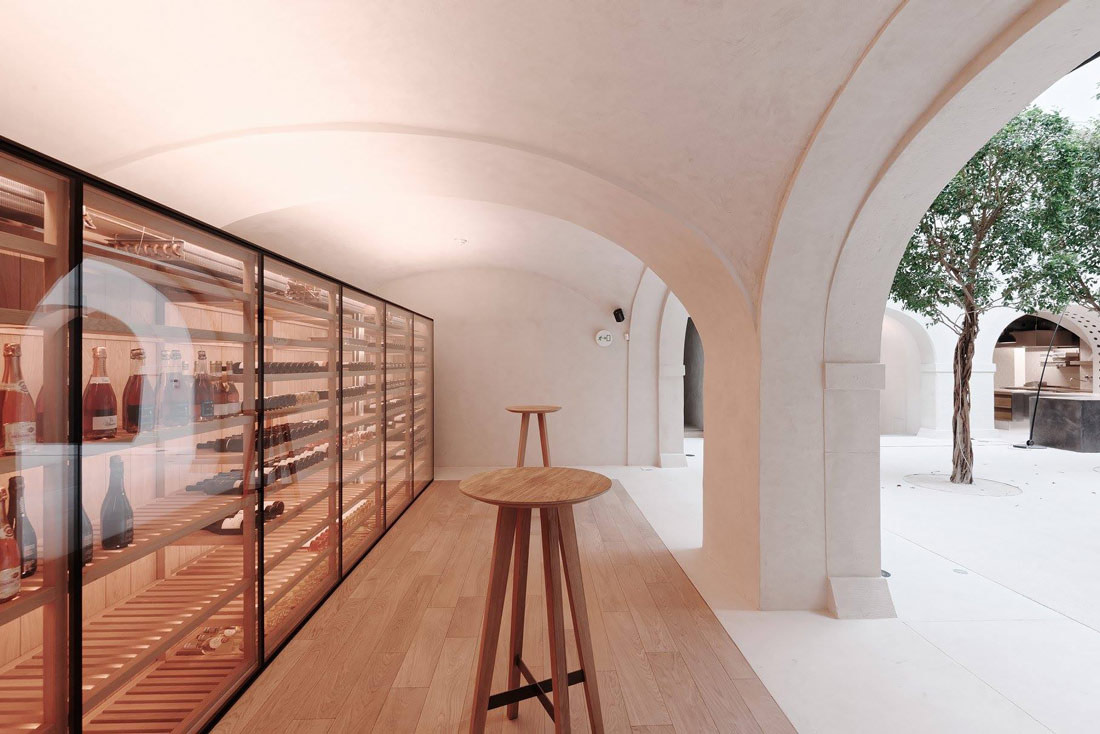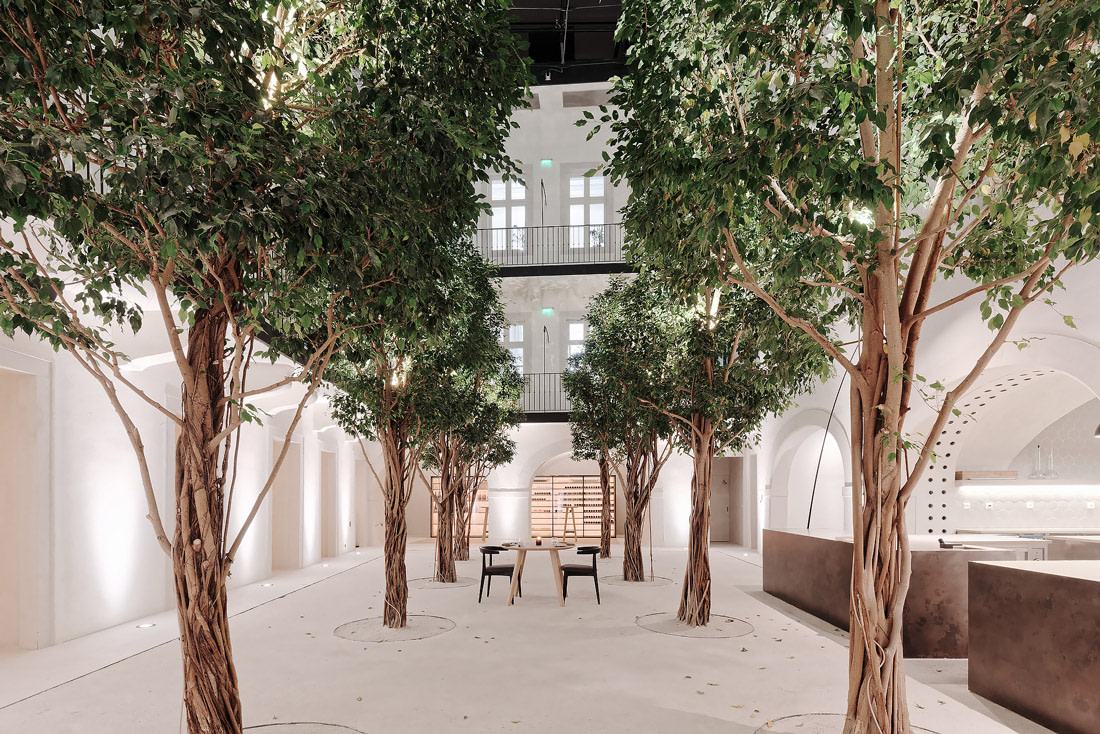 Photos: Peter Jurkovič