This post contains affiliate links, which means we may receive a small commission, at no additional cost to you, if you make a purchase through these links. See our full disclosure here.
Although they may have felt strange to wear at first, face masks have become a part of our new normal – so they should be expressing our style and personality the same way our clothing does. While the omnipresent white-and-blue disposable variety performs well, in the long term they may not be serving all of our needs.
Luckily, lots of new manufacturers have jumped on the bandwagon, creating unique styles with clever features. Even some of your favorite legacy brands and designers are producing face masks to match or complement their other products.
If you want to protect yourself and the others amid the coronavirus pandemic while still looking stylish, here are 20 cool face masks to help get you started.
The Everlane 100% Human Face Masks
For those who always seem to need an extra mask, this five-pack of stretchy, double layer cotton masks from Everlane deliver comfort in fun colors and patterns at an incredible value. A part of the brand's 100% Human line, 10% of the proceeds from your purchase goes to the ACLU.
Cotopaxi Teca Cotton Face Mask
These colorful, reversible masks are made via the same process as the rest of Cotopaxi's products – by utilizing scrap and otherwise unused fabric that would have ended up in a landfill otherwise. Made of tightly woven cotton as the CDC recommends, the Teca Cotton Face Masks feature comfortable, adjustable, elastic ear straps and a wire nose adjustment. Plus, for every Cotopaxi mask you buy, they donate one to someone in need via their non-profit partner, Mercy Corps.
Oakley MSK3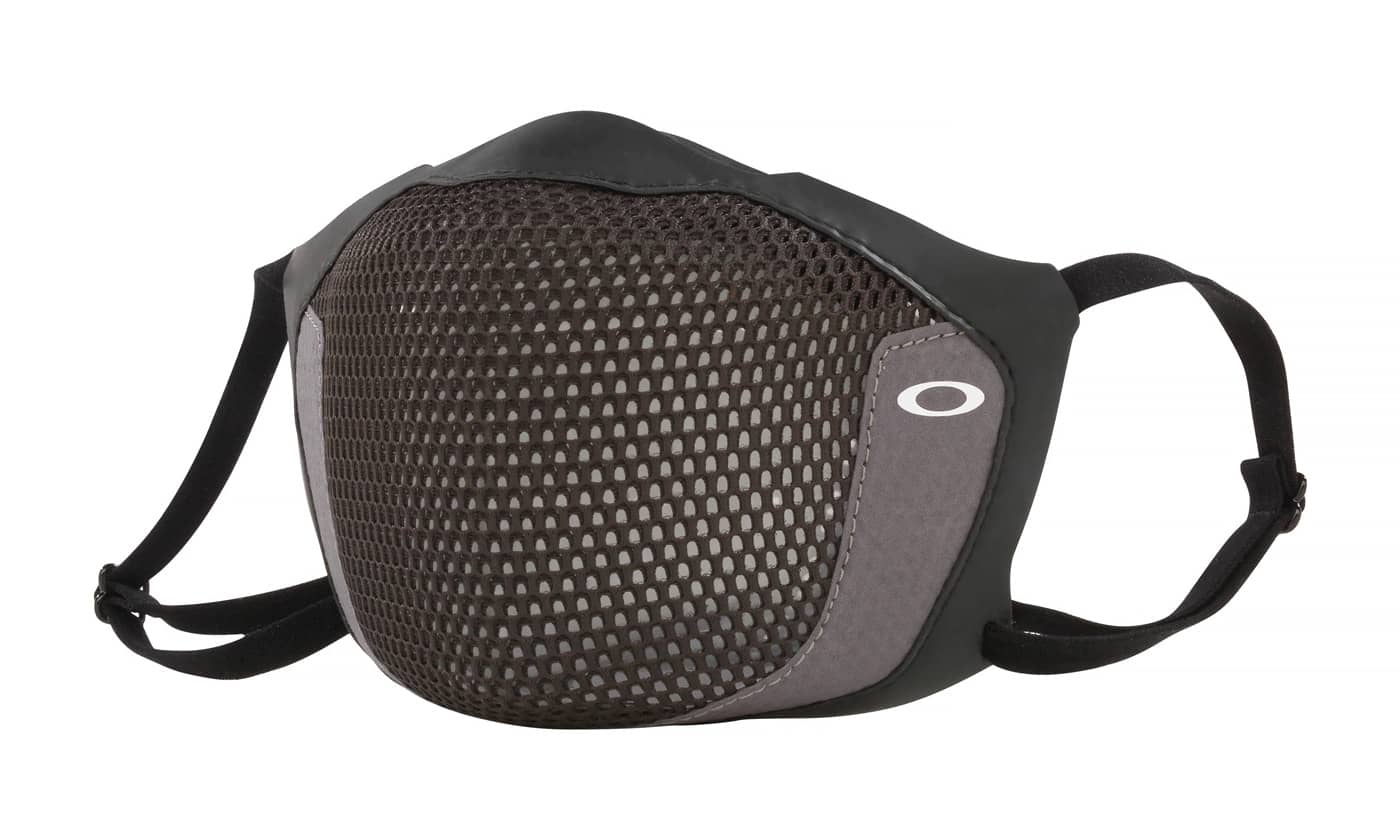 Oakley seeks to correct everything you hate about wearing a mask with the MSK3: a face mask designed to integrate with eyewear. The tight seal around your nose and mouth will prevent those dreaded foggy lenses, and with a disposable, replaceable interior filter, you can be assured that you're protected from 95% of particulate matter down to .03 microns. Be sure to get plenty of replacement filters with your purchase to ensure your mask stays fresh and effective.
Trtl Protect Face Mask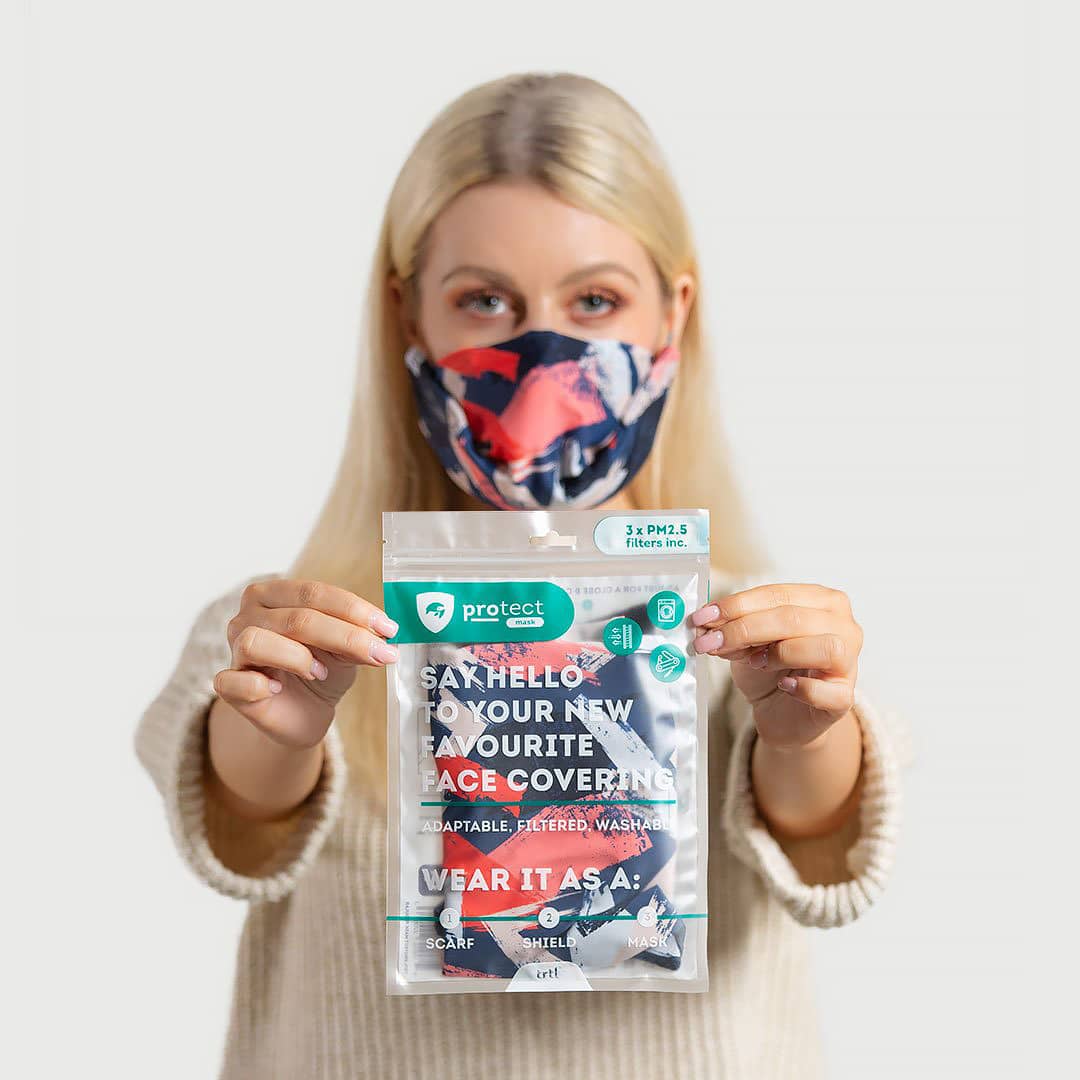 Designed by the folks who brought us one of the best airplane accessories ever invented comes the Protect Face Mask. Super-versatile, fully adjustable, and replete with a bunch of useful, techy features, it's intended to eliminate all the annoyances common with wearing a mask.
Because it's designed to secure around your head rather than around your ears, it offers superior comfort when combined with glasses, earbuds, or earrings. With an antibacterial coating, moldable bridge, and moisture-wicking fabric, the Trtl Protect is also one of the most practical face masks on the market.
Cuyana Signature Face Mask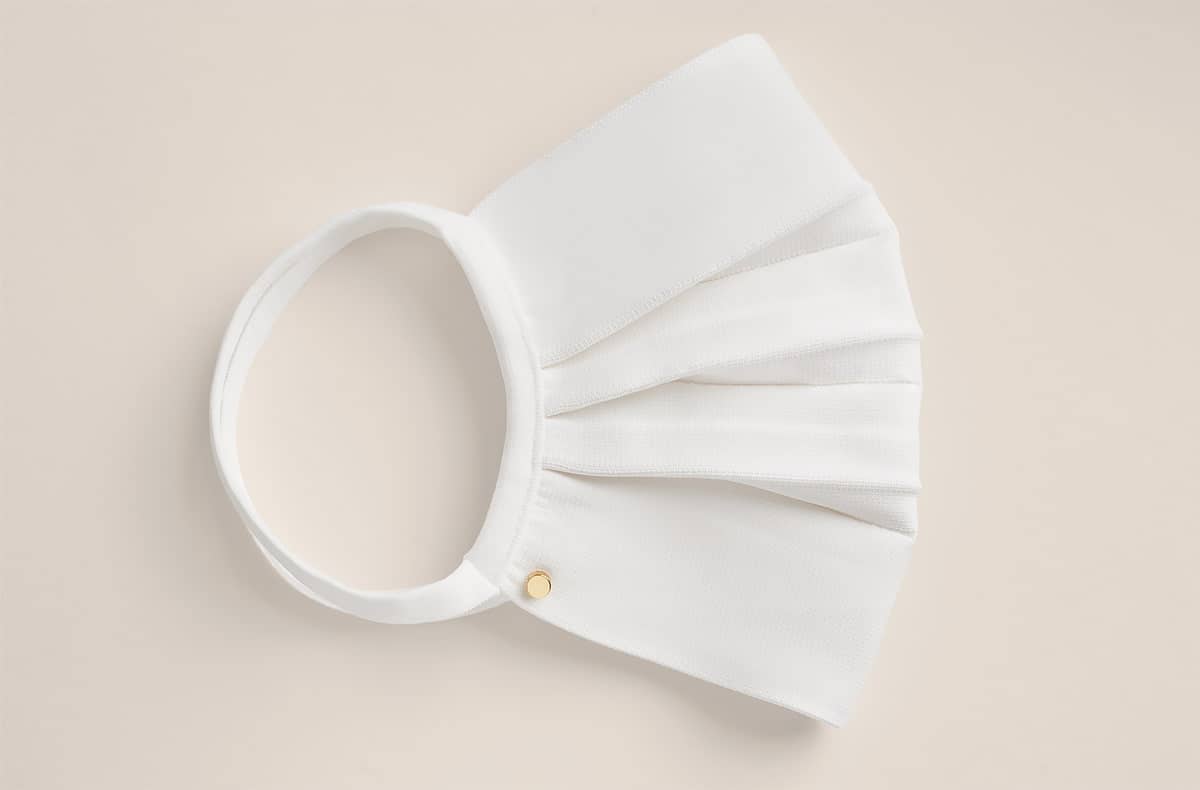 This elegant face mask is made of soft, luxurious cotton that is free of microplastics and silicone. The fabric is spun with silver fibers that help keep it free of bacteria and odor for up to 100 washes and has been certified by the US Environmental Protection Agency. Each Cuyana mask is adorned with a single, signature gold button. They are also available in a set of 3.
Herschel Fitted Face Mask
From Vancouver's beloved Herschel Supply Company, this fitted face covering is made of three breathable layers with room to insert a filter and comes with an adjustable nose bridge and ear straps. Made to be as durable as their signature bags, you can wash Herschel's masks many times without damaging them. And, you have three colors to choose from: white, black, and ash rose.
Ppeppiboutique Reusable Mask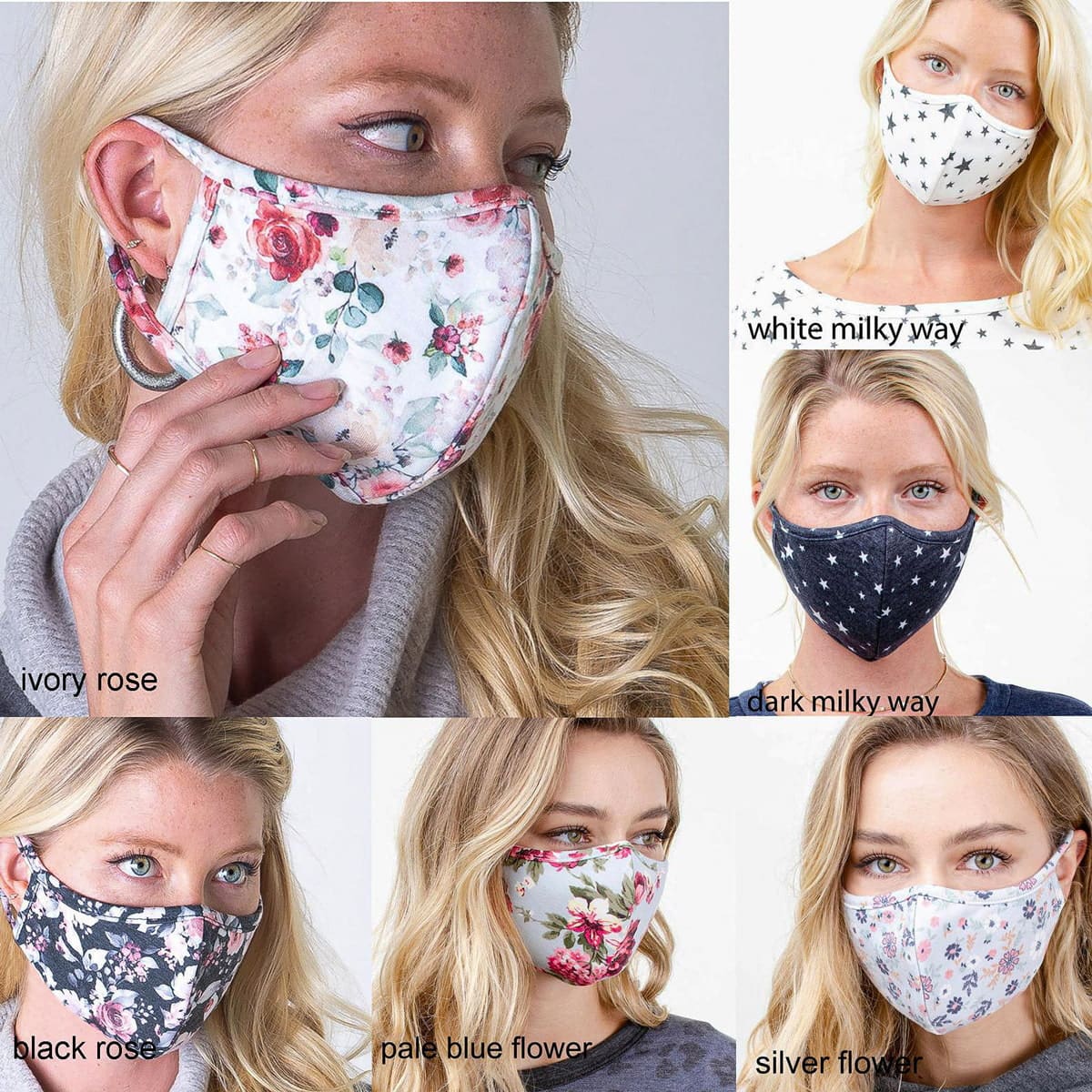 The 200 five-star reviews on Etsy say it all: people are over the moon for the Ppeppiboutique Reusable Mask. Most buyers rave about the comfort and fit, likely due to the precise way they are cut around the nose and chin to provide a snug fit while maintaining breathability. Made in the USA, these tailored cotton masks are washable and come in a variety of pretty designs, from tie-dye to floral to Christmas motifs.
Illuminated Face Mask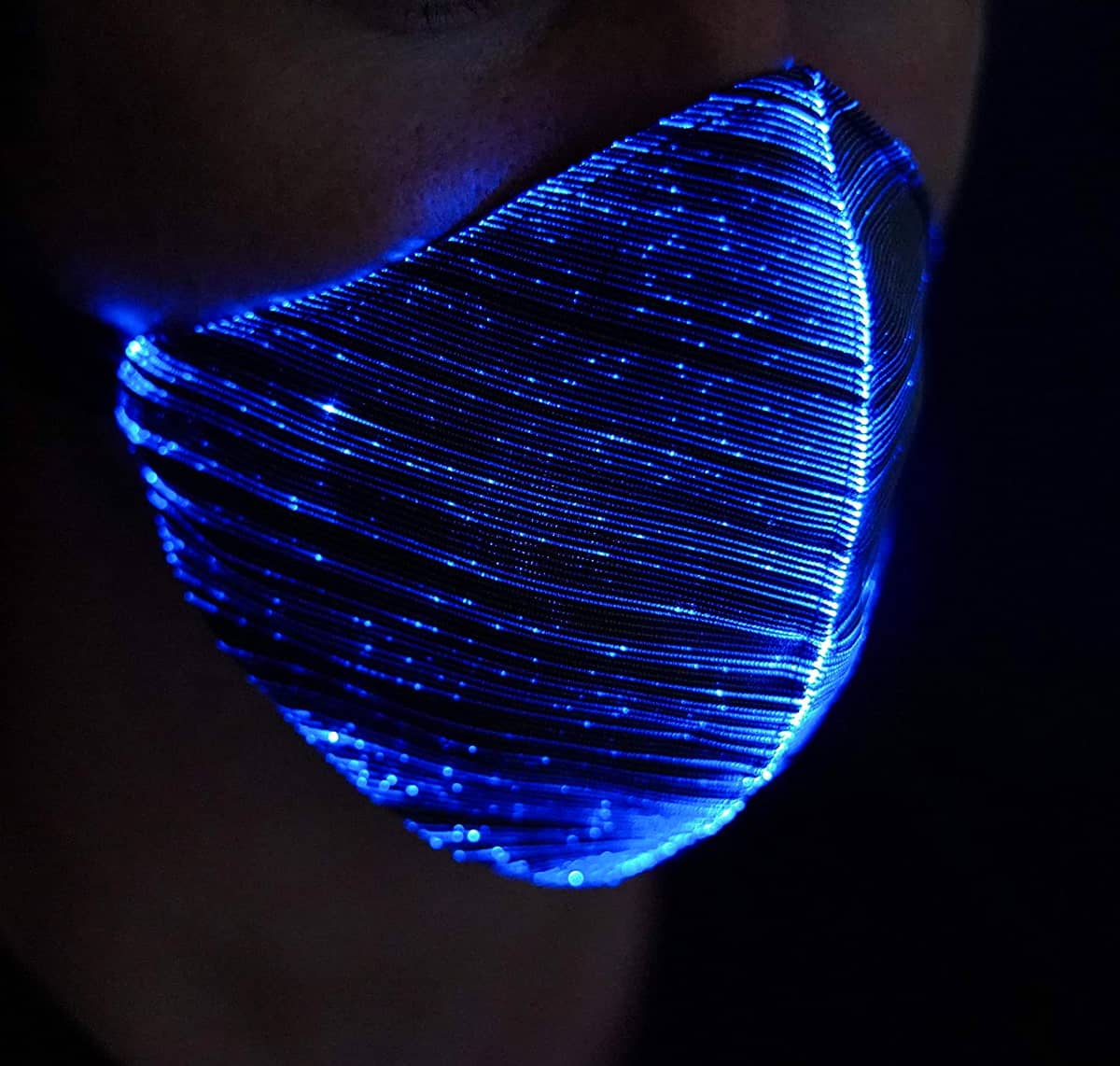 If you're looking for a unique fashion statement, the Illuminated Face Mask might interest you. This glamorous light-up mask secures with an adjustable strap for the perfect fit and uses tiny fiber optic cables to create different lighting effects.
You can change the illumination between 7 different colors, and switch between solid or flashing modes. It's water-resistant, so it's safe to wear in inclement weather, and charges easily via USB. Battery life is about 3-5 hours, so you can wear it in all its lit-up glory for a while between charges.
Baggu Fabric Mask Set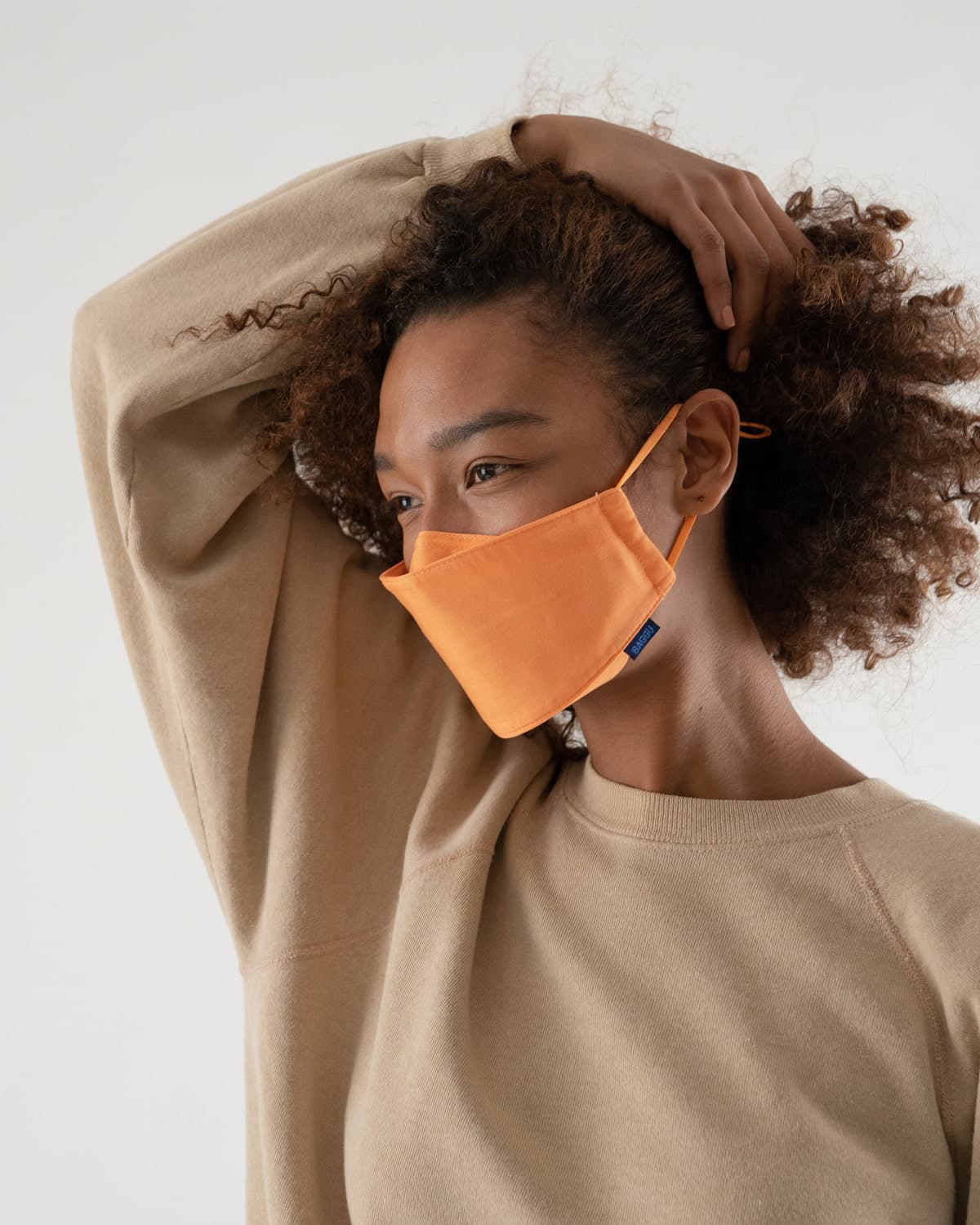 Handmade from two layers of durable 100% quilters cotton, each set of Baggu masks features three different wild prints. They come in two different styles: one with a traditional, adjustable ear-loop, and one that attaches with two ties around your head. Additionally, Baggu masks are sewn in the 'origami' style, which is less likely to interfere with your breathing.
Topo Designs Face Mask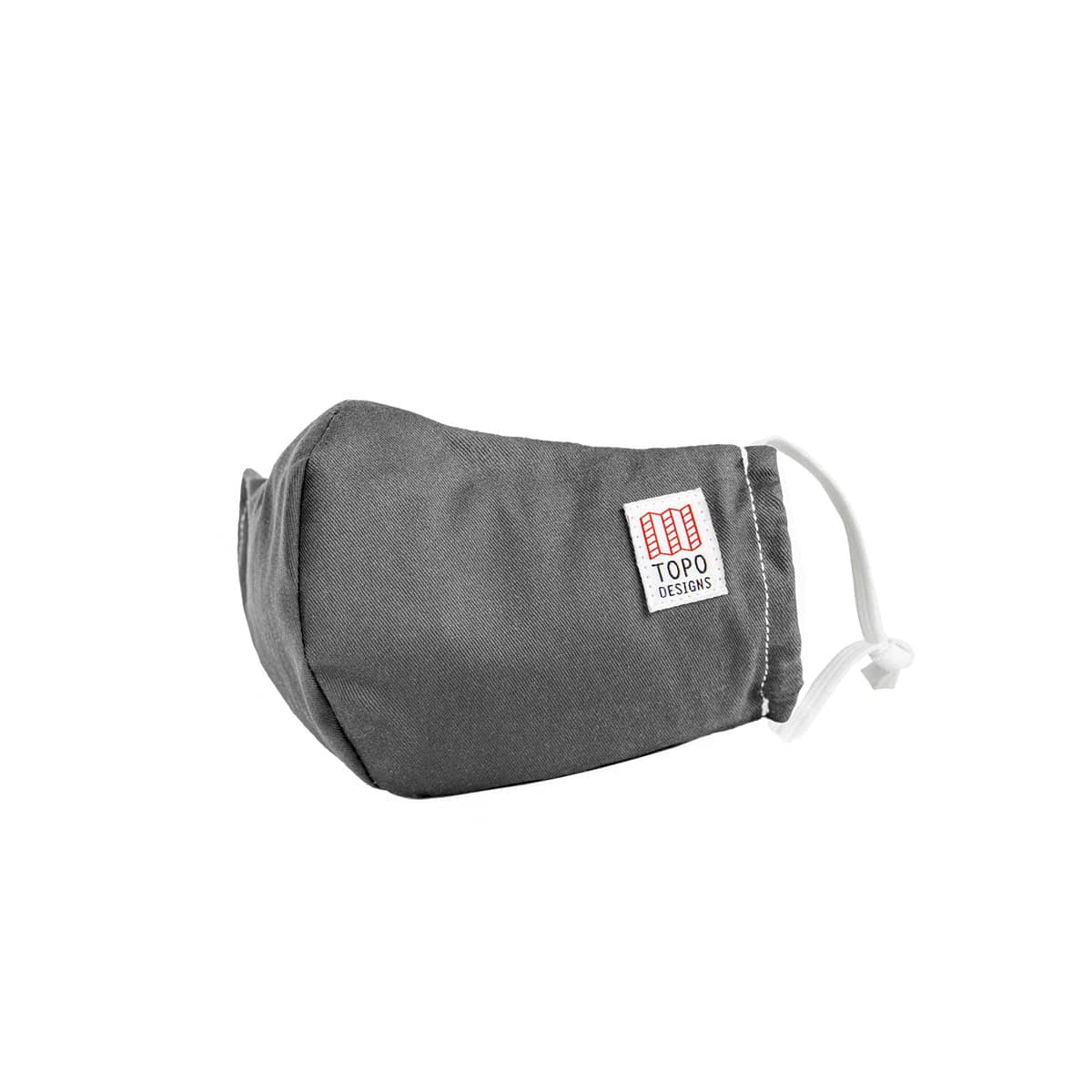 Just like many of their signature bags and packs, these filter-compatible face masks from Topo Designs have a 6.5 oz, 100% cotton flat twill exterior. The sturdy materials used give them extra durability and help to keep your filter in place to maintain its effectiveness. This is a fitted face covering with a bendable, metal nose strip. A part of the proceeds of the sale of these masks goes to the Colorado Mask Project, which donates face masks to vulnerable populations and essential workers.
Ted Baker Reversible Printed Face Mask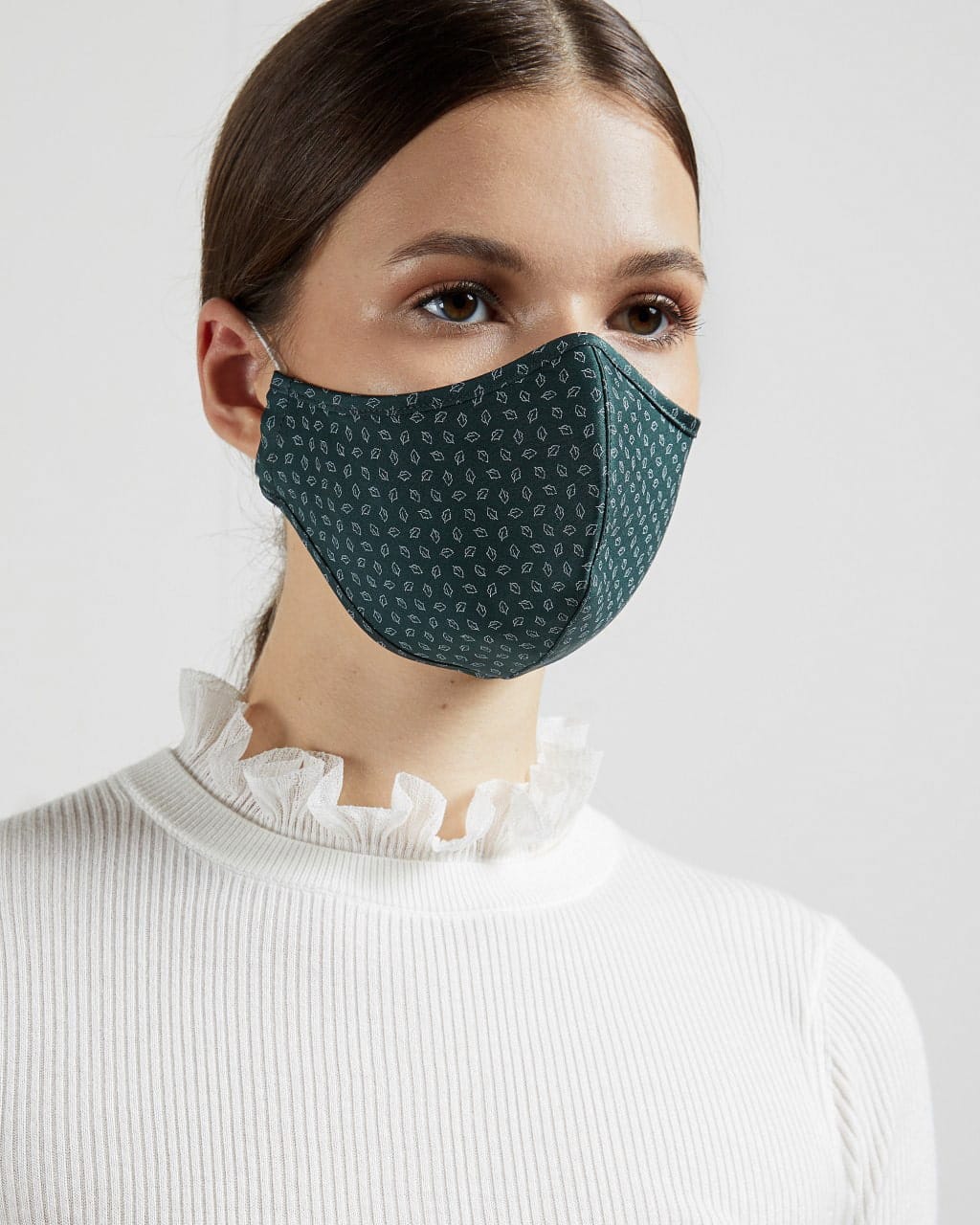 For those with discriminating tastes, the Ted Baker Reversible Printed Mask has two different, sophisticated prints on either side. Precisely tailored with a refined shape and fit, they embody the same commitment to craftsmanship as the rest of the Ted Baker line. And for folks concerned about sustainability in retail, these are made from scrap material from former collections, keeping all of the fabrics out of a landfill.
Calpak Double Layered Face Mask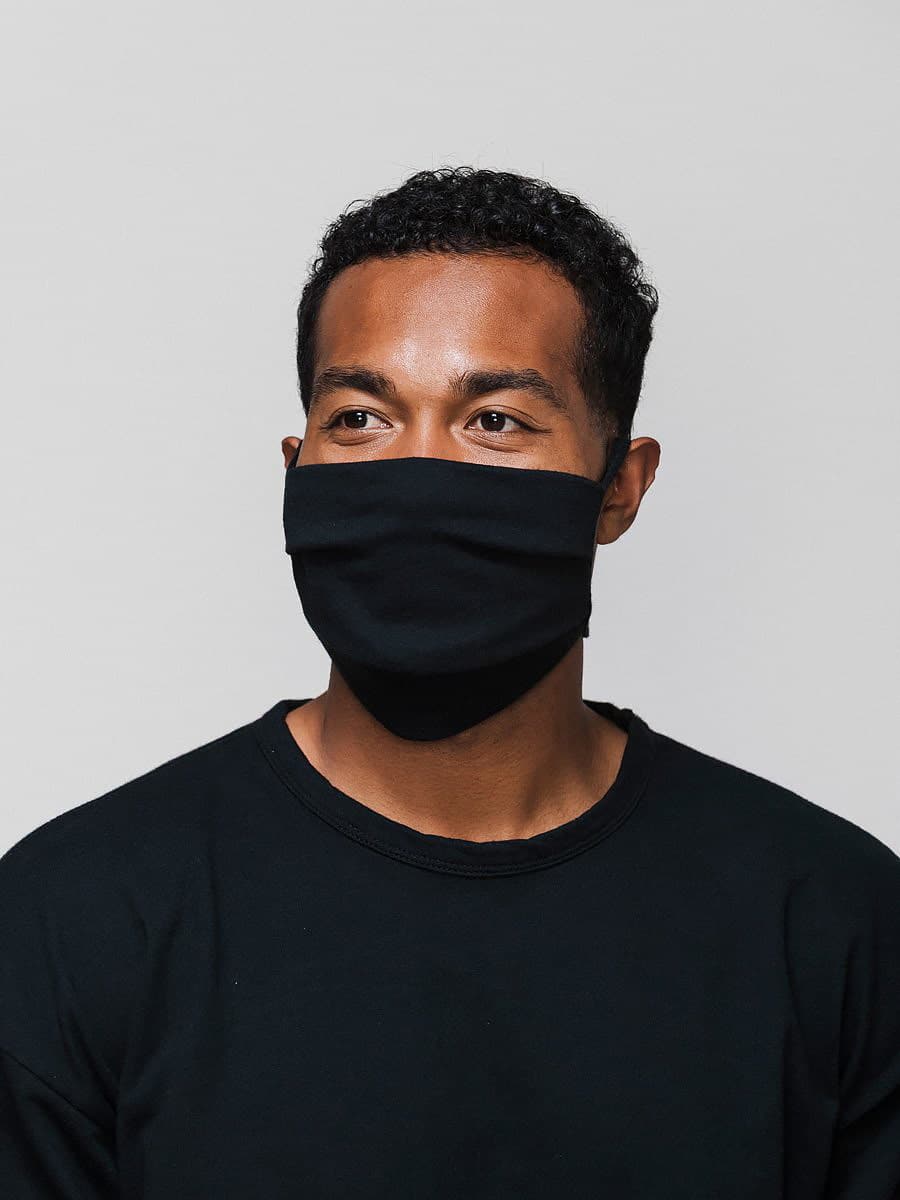 This tie-side, pleated face mask from Calpak makes adjusting for the perfect fit easy. Made from two layers of locally milled and dyed 100% cotton, they're soft and comfortable and will remain that way through several washes. Available in a variety of aesthetic colors, you're sure to find one that suits your style.
Huckberry Merino Wool Face Mask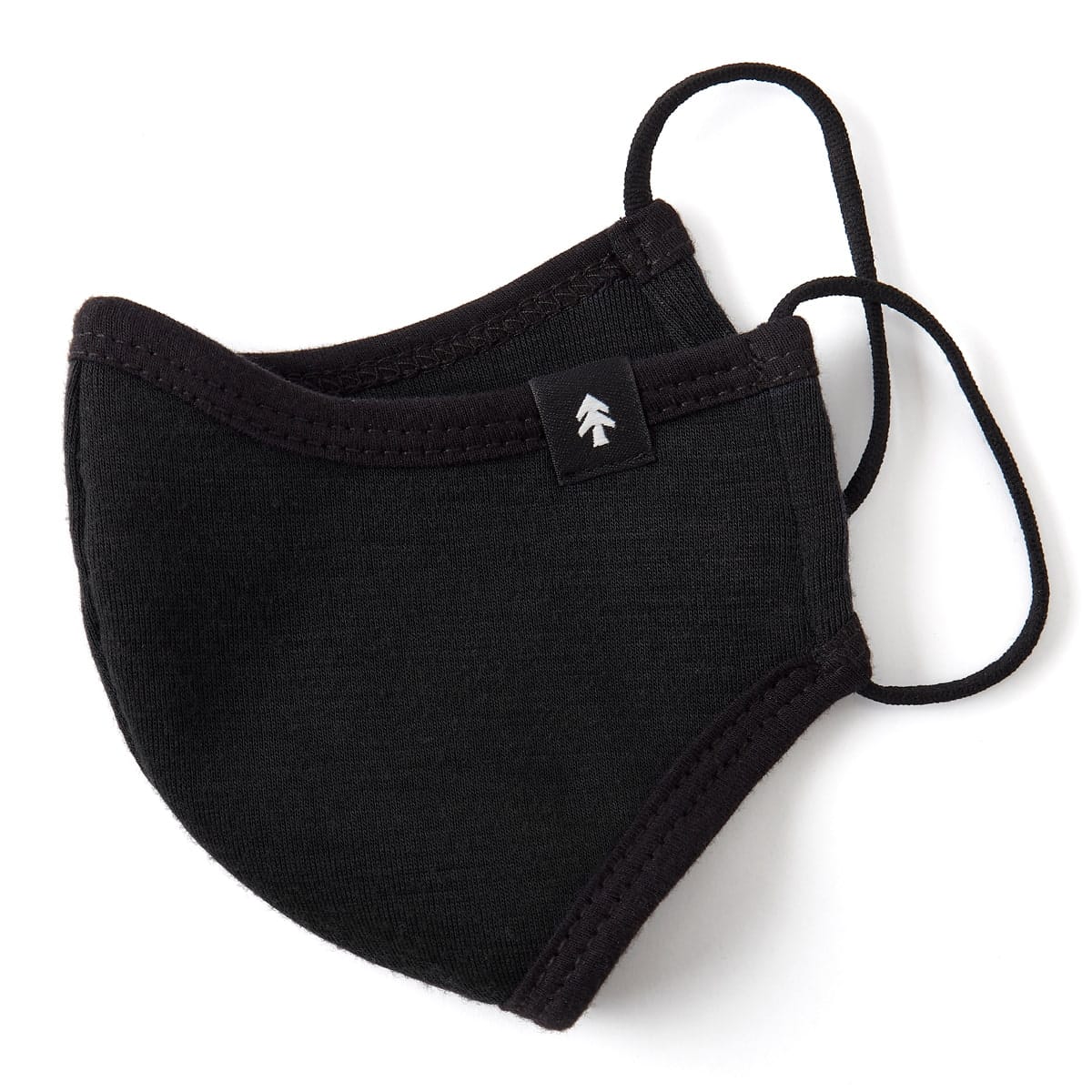 For a functional non-medical face covering that doesn't skimp on style, look no further than Huckberry's Merino Wool Face Mask.
Made from Huckberry's own, proprietary merino wool fabric, this triple-layer accessory is designed to retain its shape and offers extra protection and comfort in hot or cold temperatures. The two merino wool layers help to wick away moisture and regulate temperature, while the third, inner cotton layer adds extra protection to help you feel safe.
Pepe Jeans Face Mask 2-Pack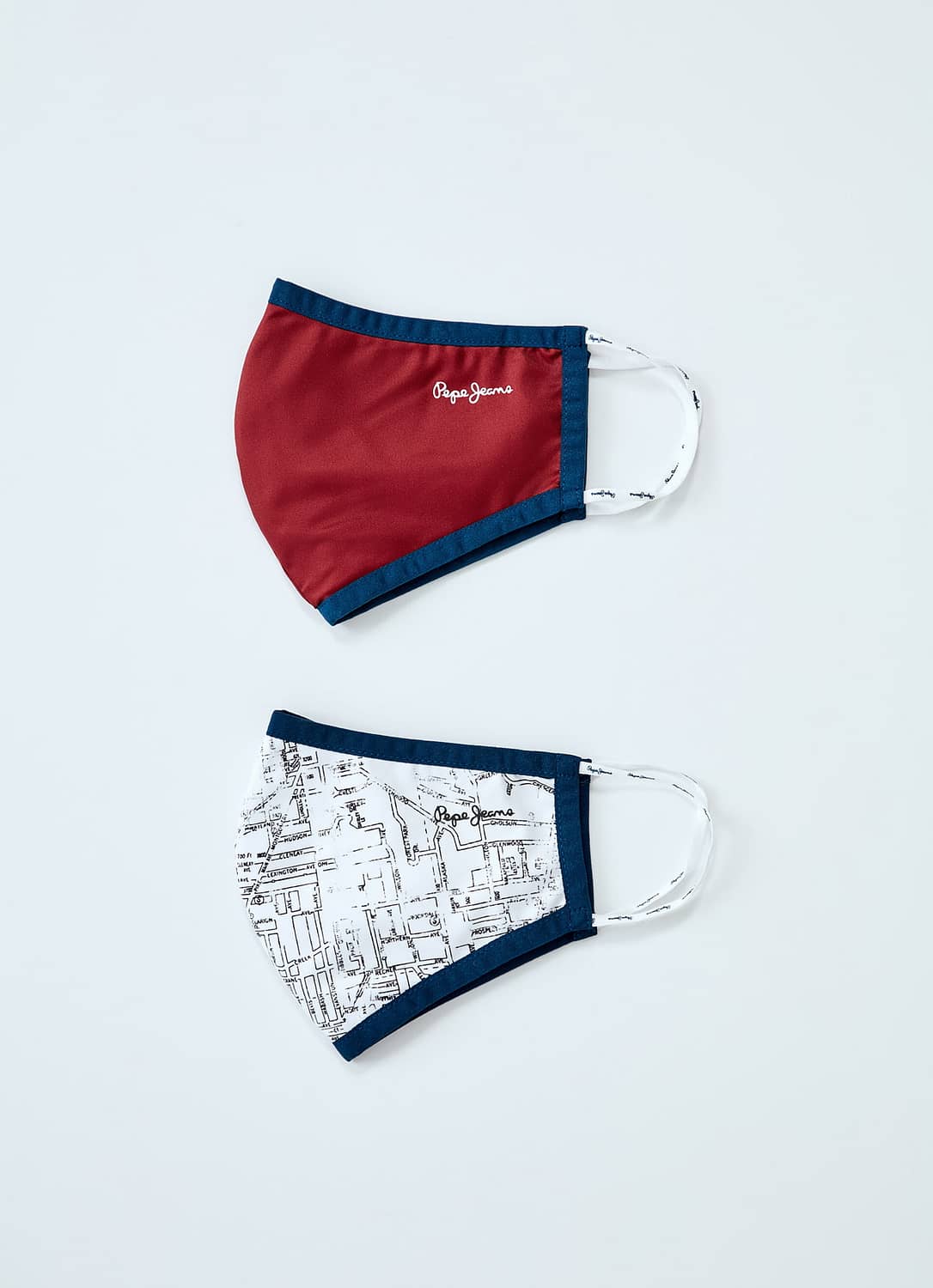 These boldly colored face masks are simple, but not without whimsy. Made of lightweight polyester, they are stylish, comfortable to wear, and easy to clean. Each Pepe Jeans Face Mask 2-Pack contains one printed item and one in a solid color, both with contrast edging and elastic ear bands emblazoned with the brand's logo.
Nordstrom 4-Pack Adult Face Masks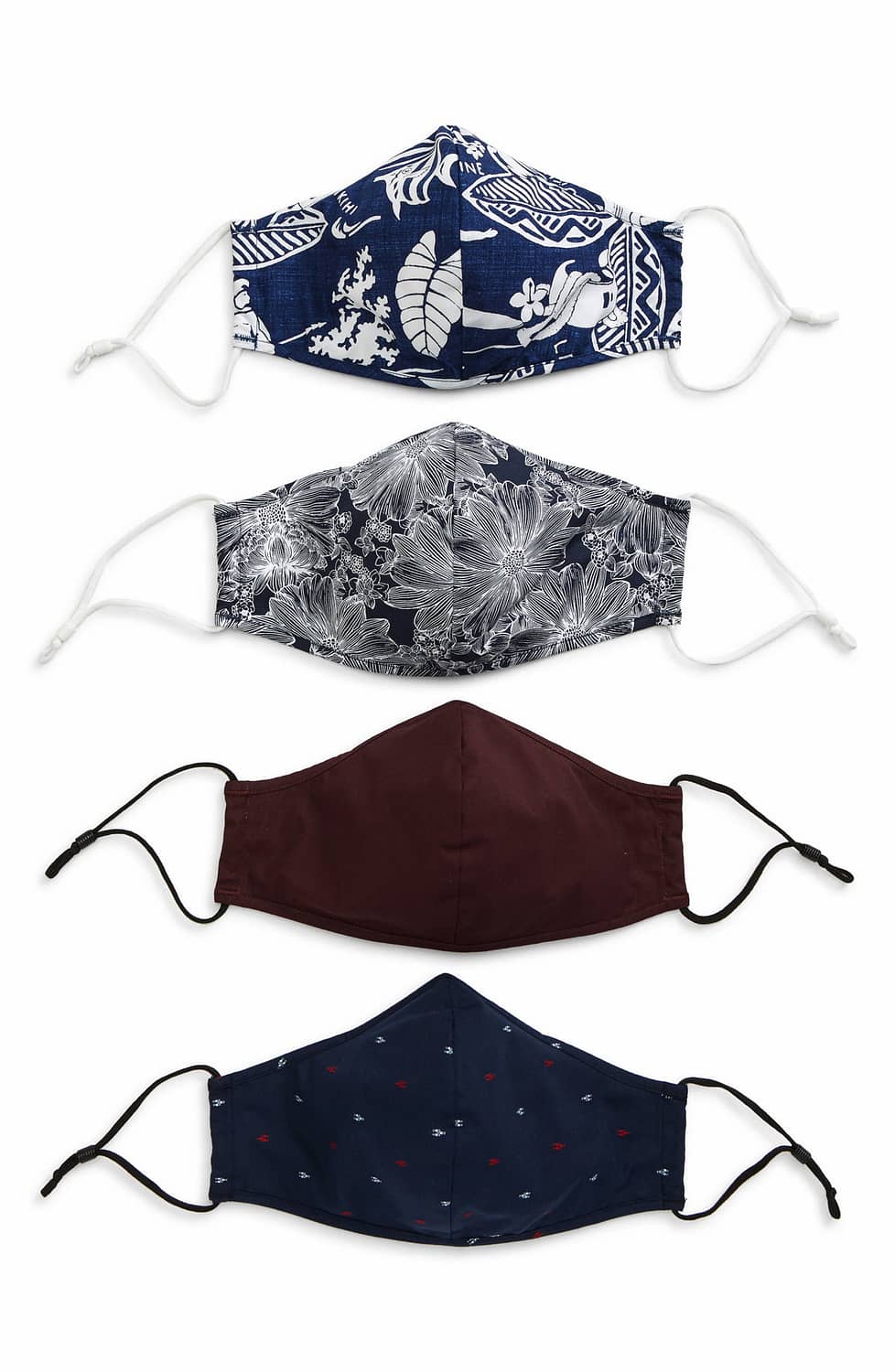 Nordstrom's reusable masks provide quality protection in finely-tailored, elegant fabrics. Each four-pack comes with three full-sized fitted units in fun, assorted prints, and one in a solid color. The attached, adjustable ear straps are either white or black to complement the fabric.
Uncommon Goods Bandana Face Mask with Filter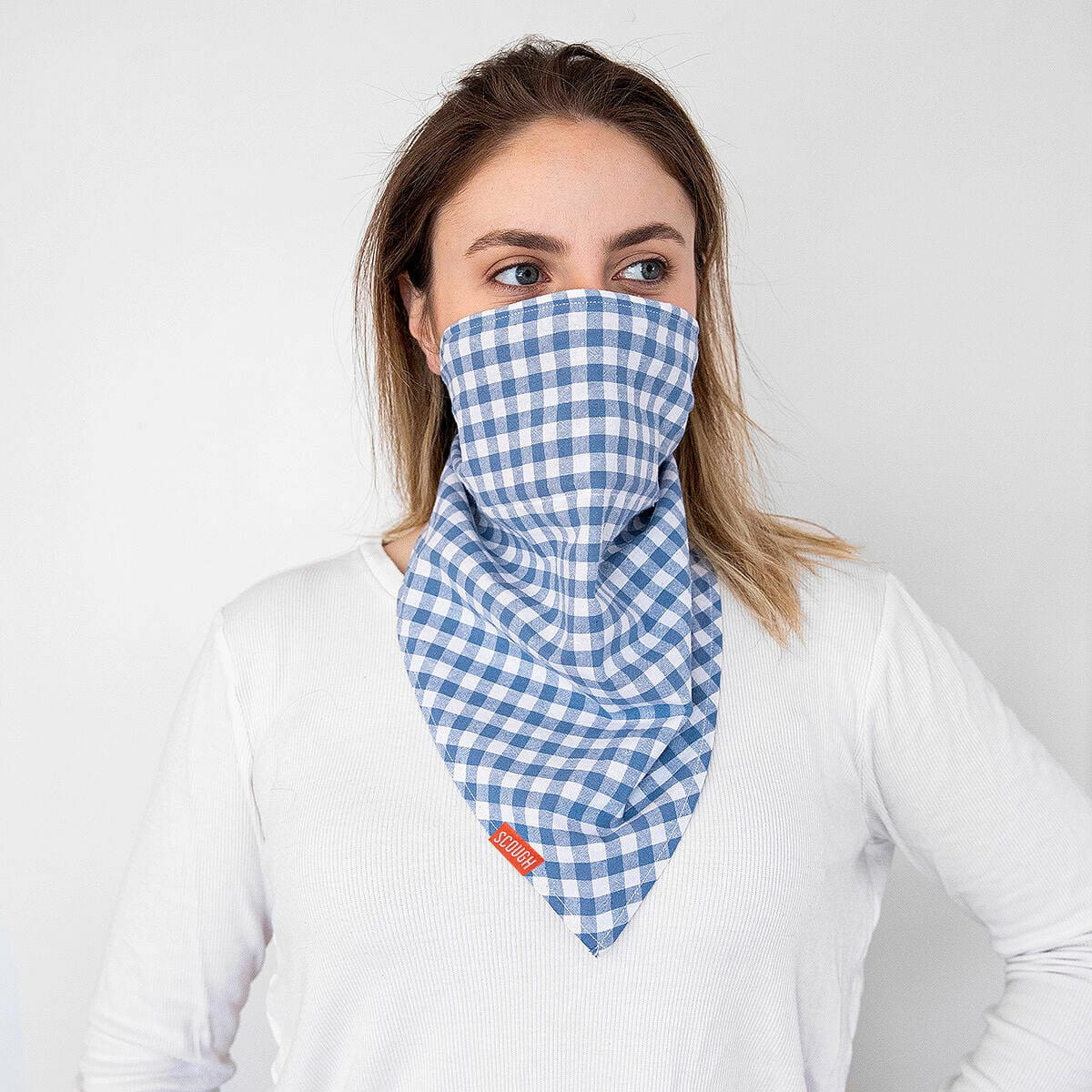 For those who love the look of the simple balaclava or bandana face-coverings but want the added protection of a filter, these Uncommon Goods face masks are a great option to provide both. As you'd expect from this style, they come in a fashionable checked pattern but also sport an included active-charcoal filter.
Levi's Reusable Reversible Printed Face Masks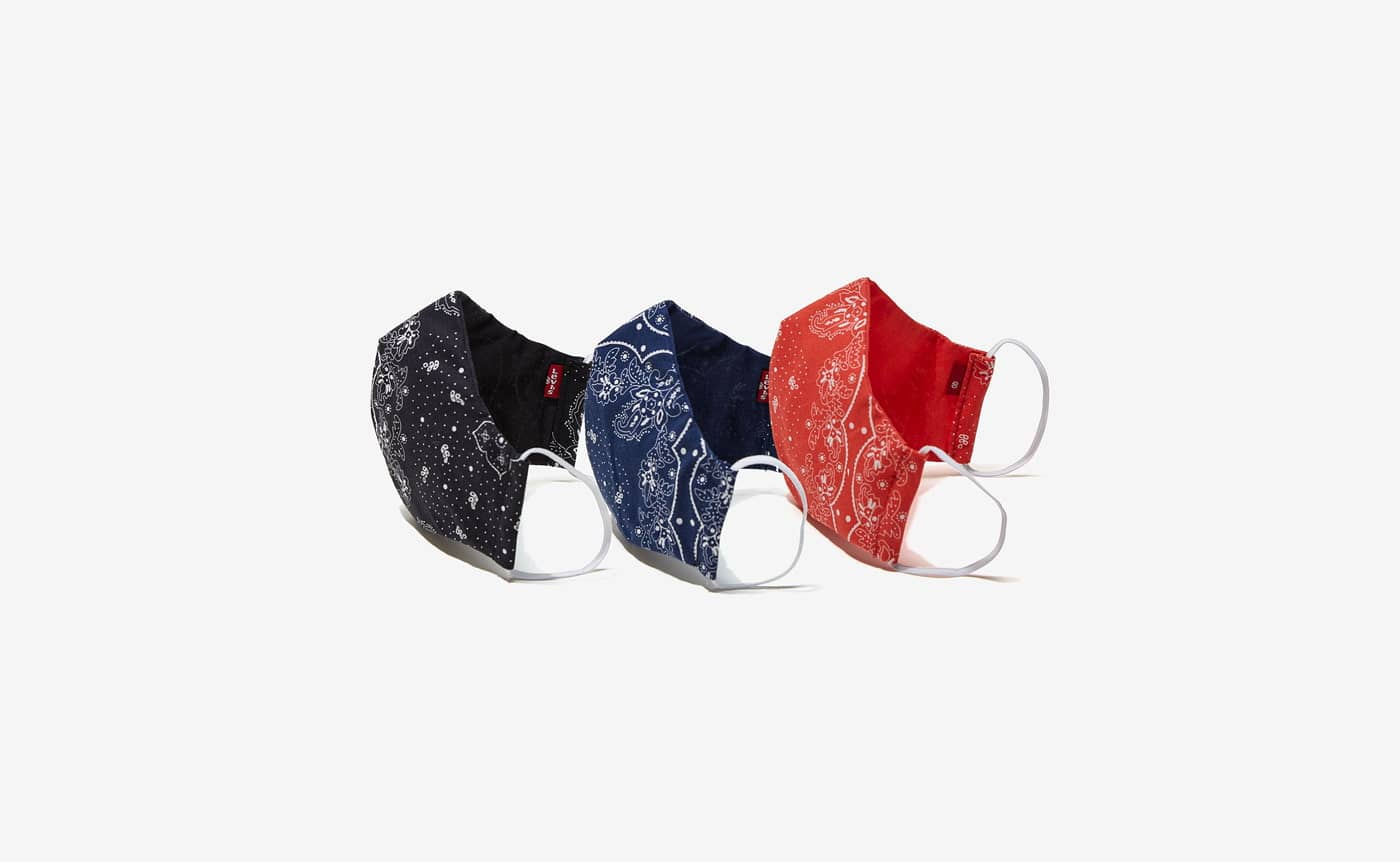 Double layered and adorned with a classic bandana print on one side, Levi's Reusable Reversible Printed Face Masks are both chic and functional. All 3-packs contain red, navy, and black masks, each one reversible with a solid color on the other side.
Levi's created these in part to help fund a $75,000 donation to Doctors Without Borders/Médecins Sans Frontières (MSF) who provide medical care worldwide. Because of the stress on the medical industry during the Covid-19 pandemic, these funds are critical to them to be able to continue to provide necessary services.
The Weekday Collection 3-Layer Mask Set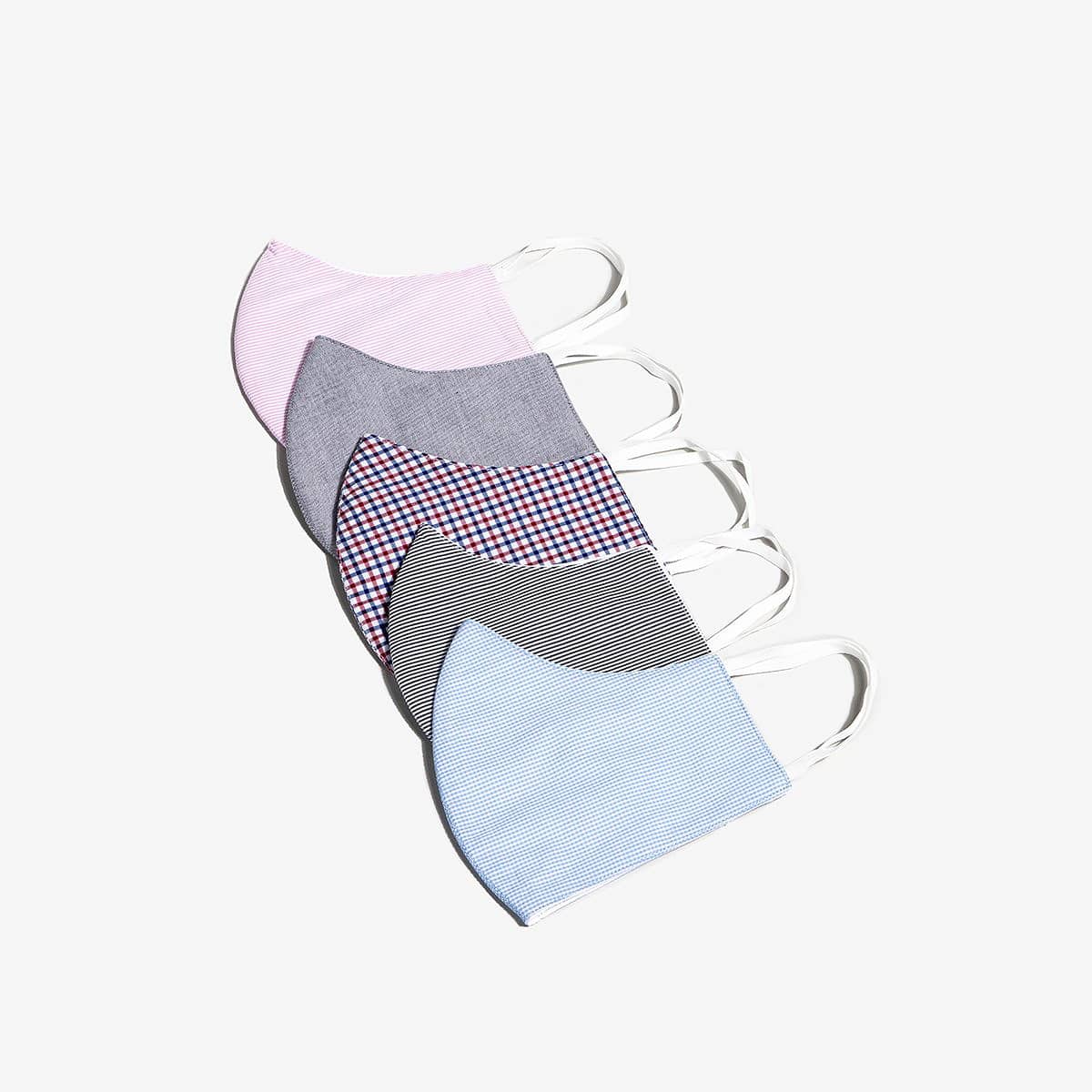 You'll appreciate the attention to detail when considering the level of craftsmanship of the Weekday Collection masks: they're expertly hewn from delicate fabrics for a polished, versatile look. They come in three sizes so they work for men, women, and children, and if you prefer an even higher level of protection, they're designed to be easily worn over a medical-grade mask.
Beautivity Adjustable Cotton Face Mask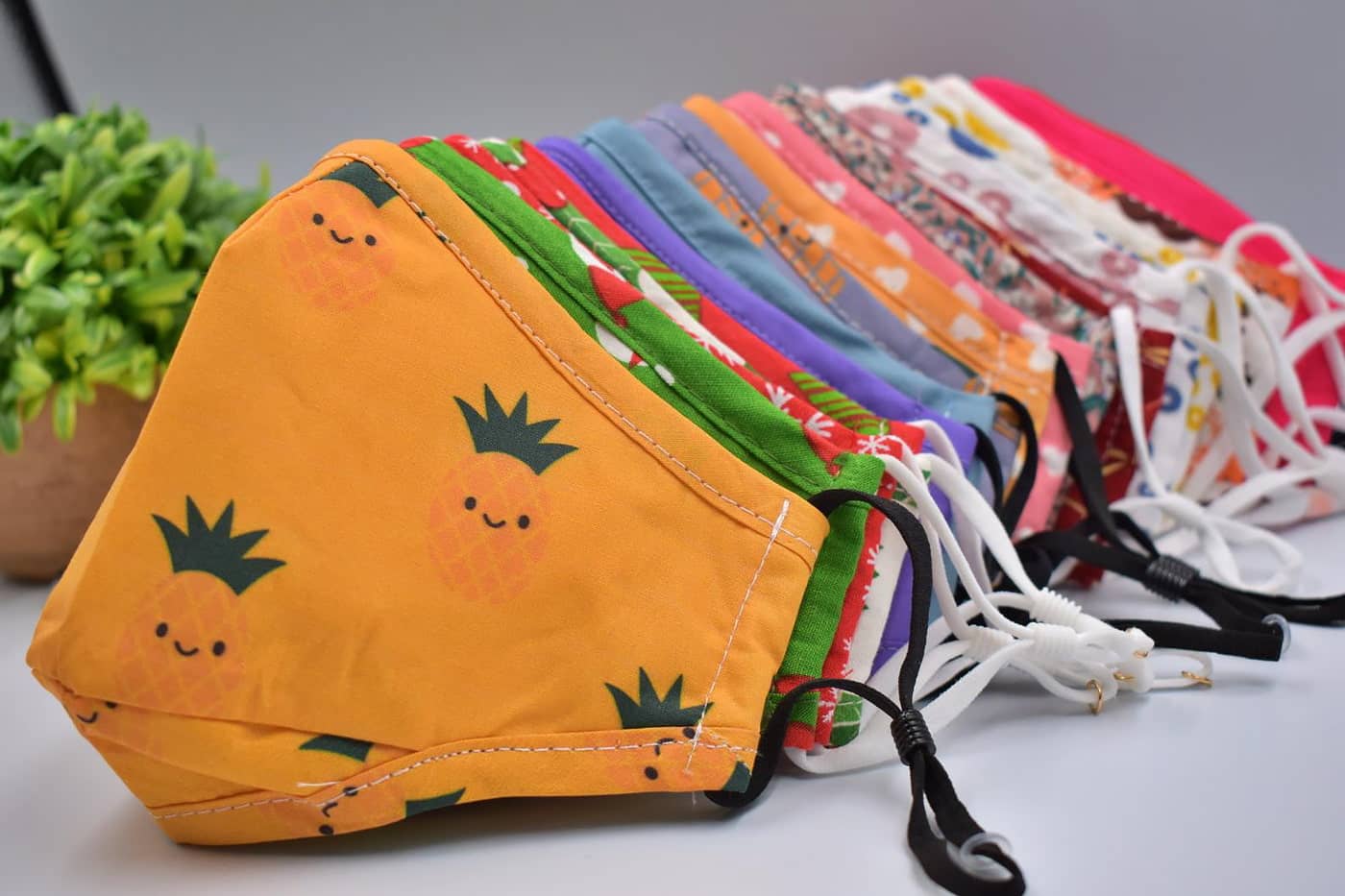 Available in a whopping 70+ different fun, floral prints, there's bound to be at least a few styles to entice every shopper. These two-layer masks come with a disposable filter to offer a high level of protection and are fully machine washable, and they come in packs of 5 or 10. The coolest part is that you can pick the exact mix of prints that come in your set, just be sure to include the item numbers of your favorite styles at check out.
Outdoor Research Essential Face Mask Kit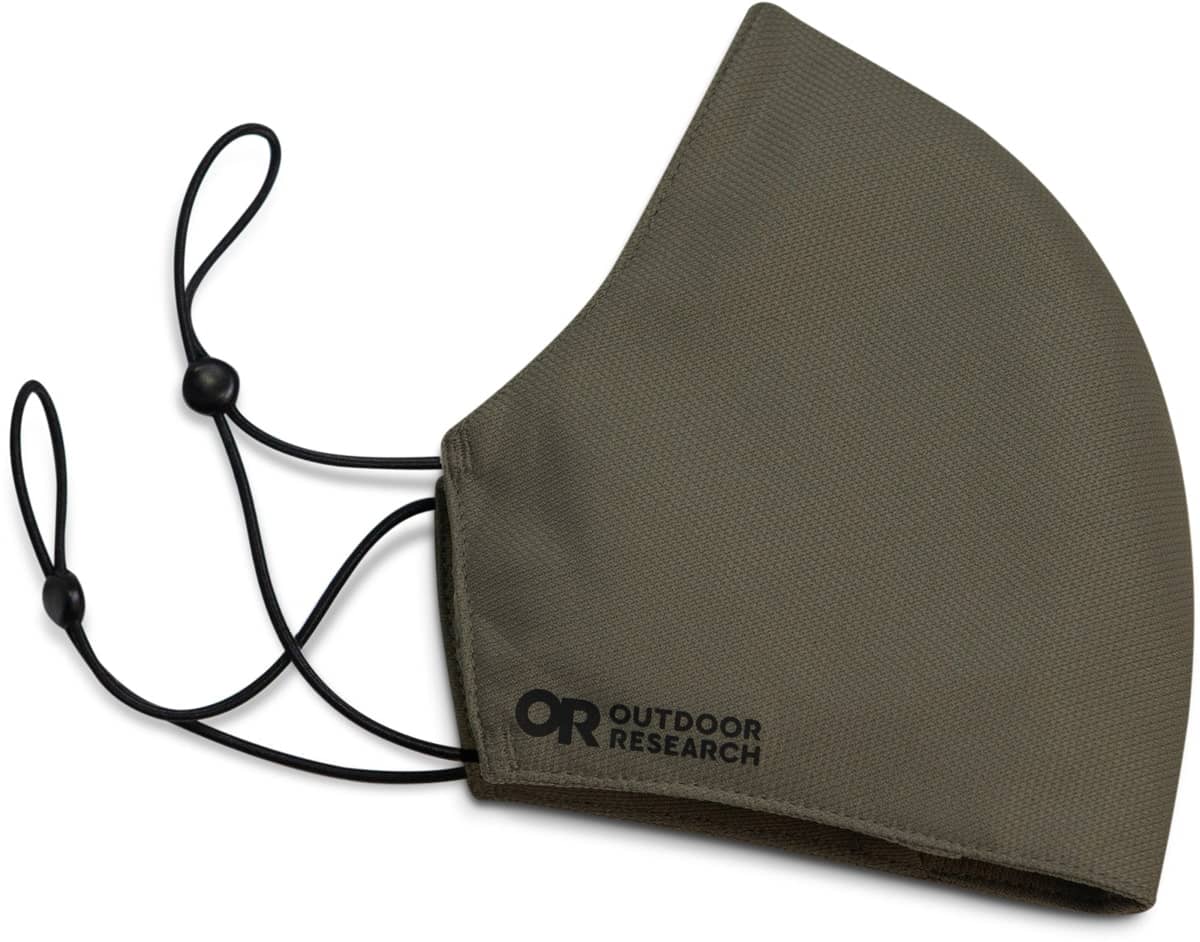 This technical face mask kit from Outdoor Research includes one washable, fully adjustable face covering, a protective storage pouch, and three disposable mask filters that remove 95% of bacteria and particles in line with ASTM standards. The fabric of the mask itself has been treated with HeiQ NPJ03+ to provide additional protection against germs that will last 30 washes. Made of super durable polyester fabric, these come in a variety of neutral colors.
While you're shopping, please remember that non-medical grade face masks, like the ones in this list, are recommended by the CDC and WHO for use in public. They do not, however, replace a medical-grade mask, nor are they intended to mimic a medical device. None of the masks on this list have been approved by the FDA, nor rated by a regulating body. Even those that provide a filter or a pocket for one are not intended to treat or prevent any disease.