This post contains affiliate links, which means we may receive a small commission, at no additional cost to you, if you make a purchase through these links. See our full disclosure here.
Surviving a long-haul flight is no easy feat, let alone getting comfortable on a plane where the air is dry and the space limited. Your carry-on bag is your best friend while up in the air, so make the most of it by packing all the long flight essentials and airplane gear you'll need for a smooth, enjoyable trip.
From clever devices to cozy necessities, here are 10 in-flight accessories that will add a touch of style and comfort to your air travel experience:
Trtl Pillow Plus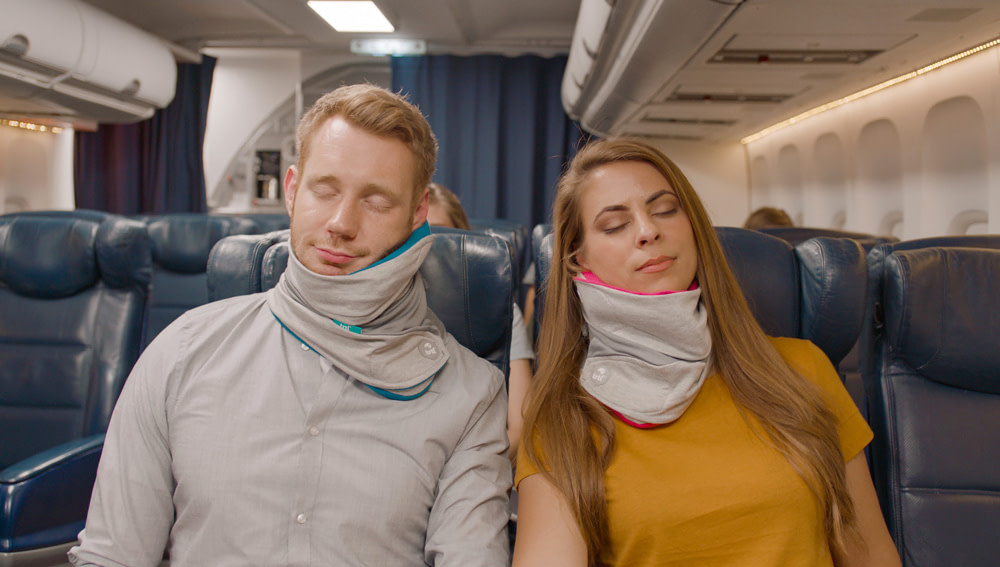 There's no such thing as the world's best travel pillow for long flights, but with so many great products on offer, chances are you'll find the one that's perfect for you.
Me, I'm all into the innovative Trtl Pillow Plus, a soft and cozy scarf-like pillow that wraps snugly around your neck, allowing you to sleep in an upright position better than most. Just like its top-selling predecessor (the Trtl Travel Pillow), it provides ergonomic support to your head and neck thanks to a built-in plastic brace. Yet this one is made of a combination of plush foam padding, super soft microfleece, and breathable mesh fabric, which makes it even lighter, more comfortable, and fully adjustable for an ideal fit. It's also machine washable and includes a water-resistant travel bag.
World's First Window Shelf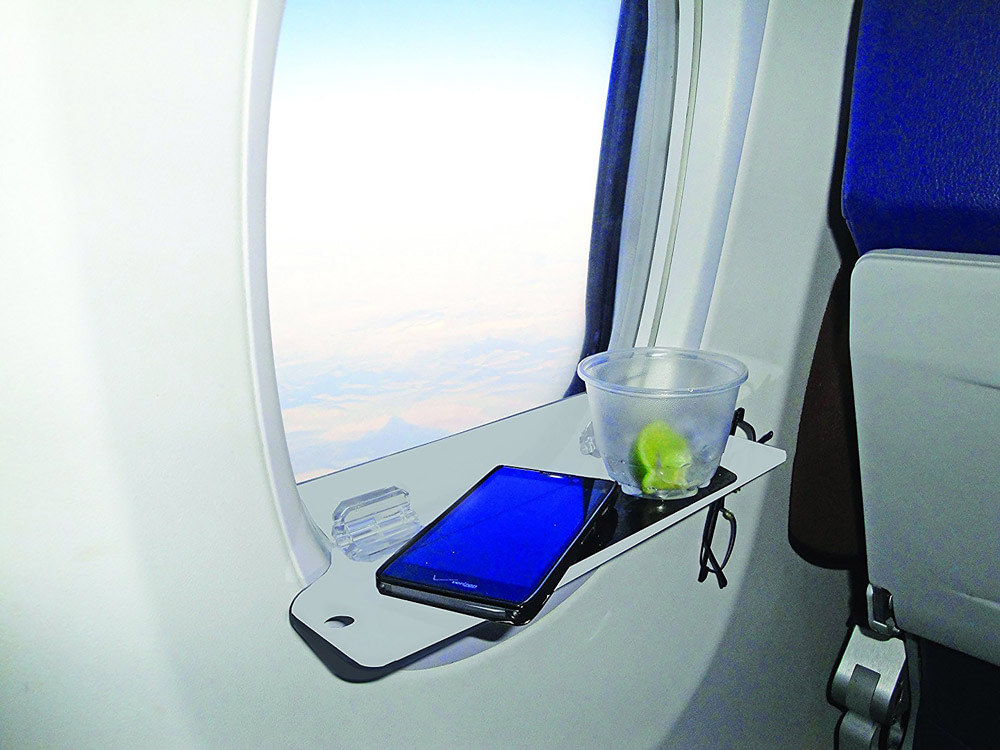 A real game-changer for passengers looking to improve their air travel experience, spAIRtray increases your window seat space by 33% and allows you to stay organized during the flight. At 12 x 4 x .25 inches, this clever, foldable device packs effortlessly into your carry-on, and it's ridiculously easy to install – just insert it into the window shade track and you have a nice non-slip travel shelf to keep your phone, drinks, and favorite book at your fingertips.
A Pair of Sleek Headphones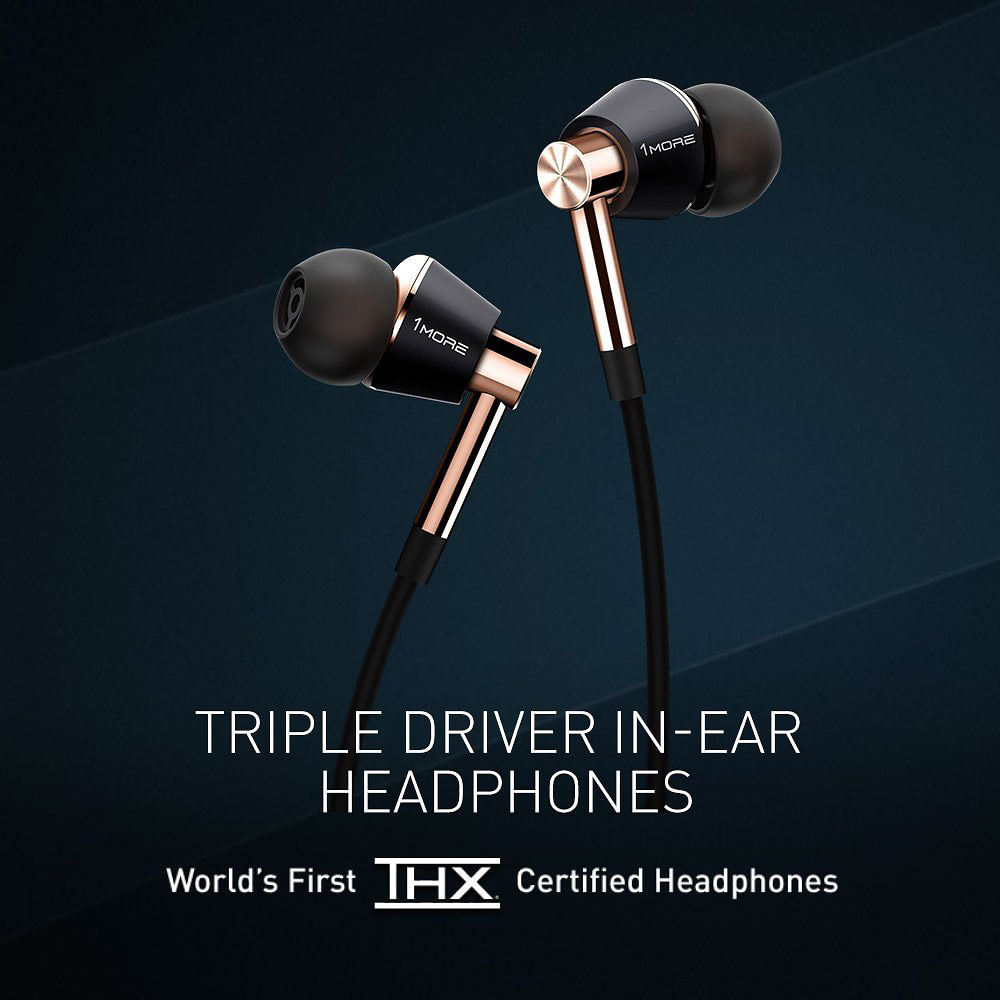 No frequent flyer out there will ever board a plane without a good pair of headphones. While not specially designed for travel, the 1MORE Triple Driver delivers a terrific mix of price, convenience, and performance, which makes it an excellent companion for your long-haul flight.
Often referred to as the best earbuds under $100, these sleek in-ear headphones combine comfortable ergonomic design with brilliant sound quality. They don't come with active noise canceling feature, but the passive sound insulation is pretty decent.
Micro Smartphone Charger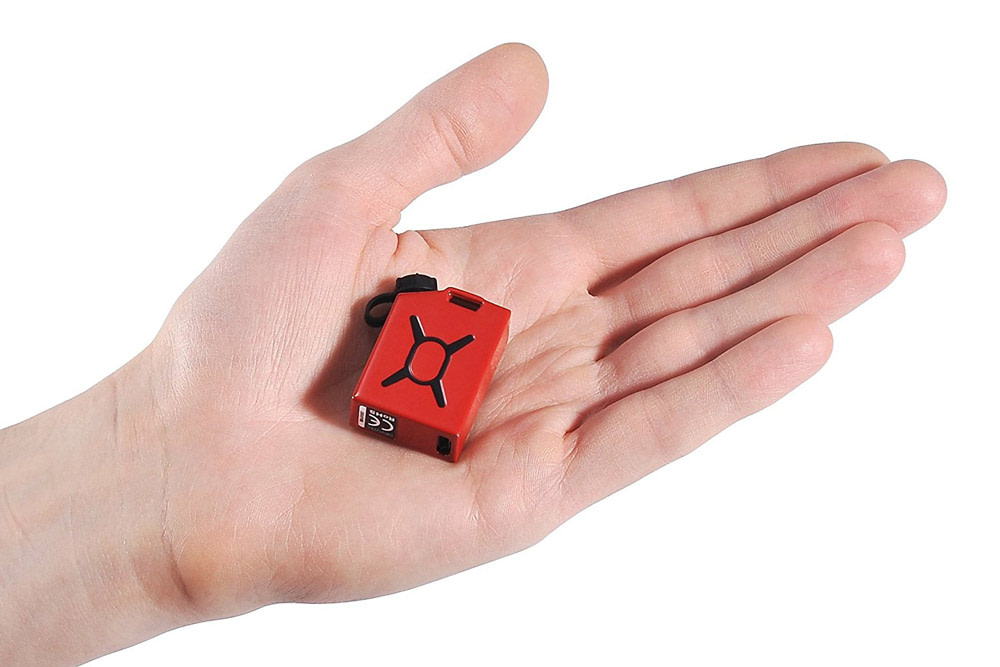 Equipped with a 220 milliAmp hour battery, Devotec's Fuel Micro Charger might not have enough juice to let you fully enjoy all your smartphone's features, but if you just want to send a last-minute email or update your Facebook during the flight, this is your best pocket-friendly solution. Measuring only 1.3 x 0.9 x 0.6 inches, the tiny gadget is nothing else but the world's smallest mobile phone charger.
Ember Moc Mid
Part sneaker, part slipper, Teva's Ember Moc Mid will keep your feet warm and comfortable during that long, unbearable flight.
Blending a quilted outdoor gear-inspired design with an ankle-height silhouette, they are the ultimate travel shoes. Thoughtful features like stretchy elastic gore, a cushioned footbed, ultra-light EVA foam midsole, and grippy rubber outsole increase comfort and make them ideal for long flights and campsites alike.
Portable Armrest Extender/Divider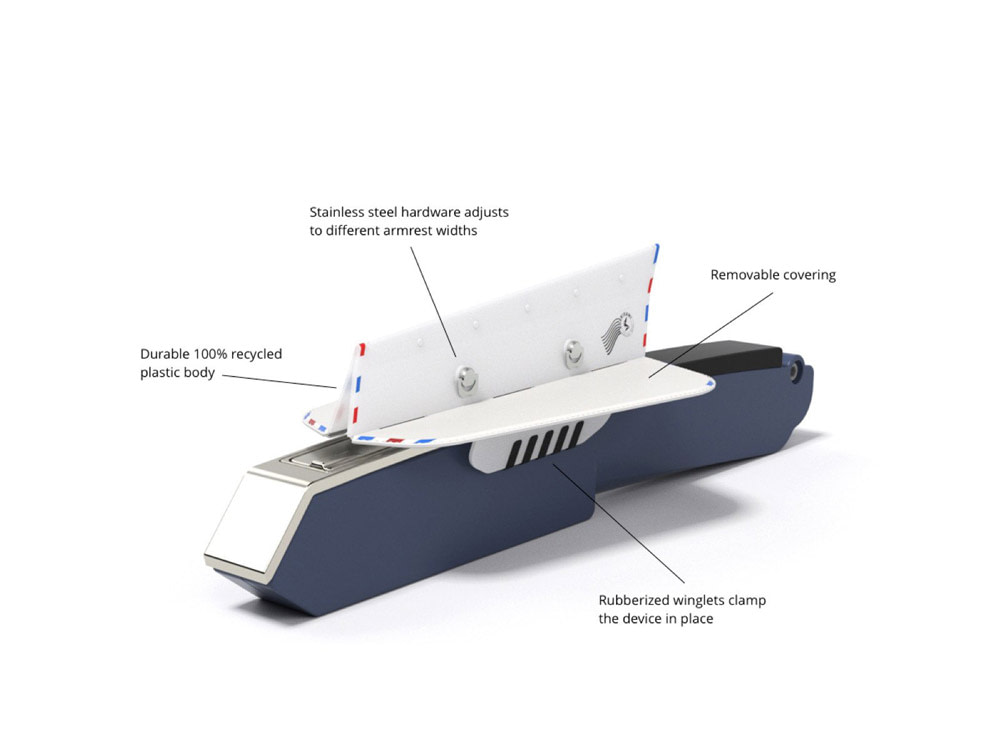 Make your time up in the air as comfortable as possible with Soarigami, a folding armrest divider/extender designed for use on plane seats. Featuring a neat, origami-inspired aesthetic, the widget clamps over an existing armrest, doubling the usable midsection space so that both you and the person next to you can each have your own armrest. Soarigami works on most armrests, including stadium and cinema seats, and folds flat for easy storage and transportation.
Carry on Cocktail Kit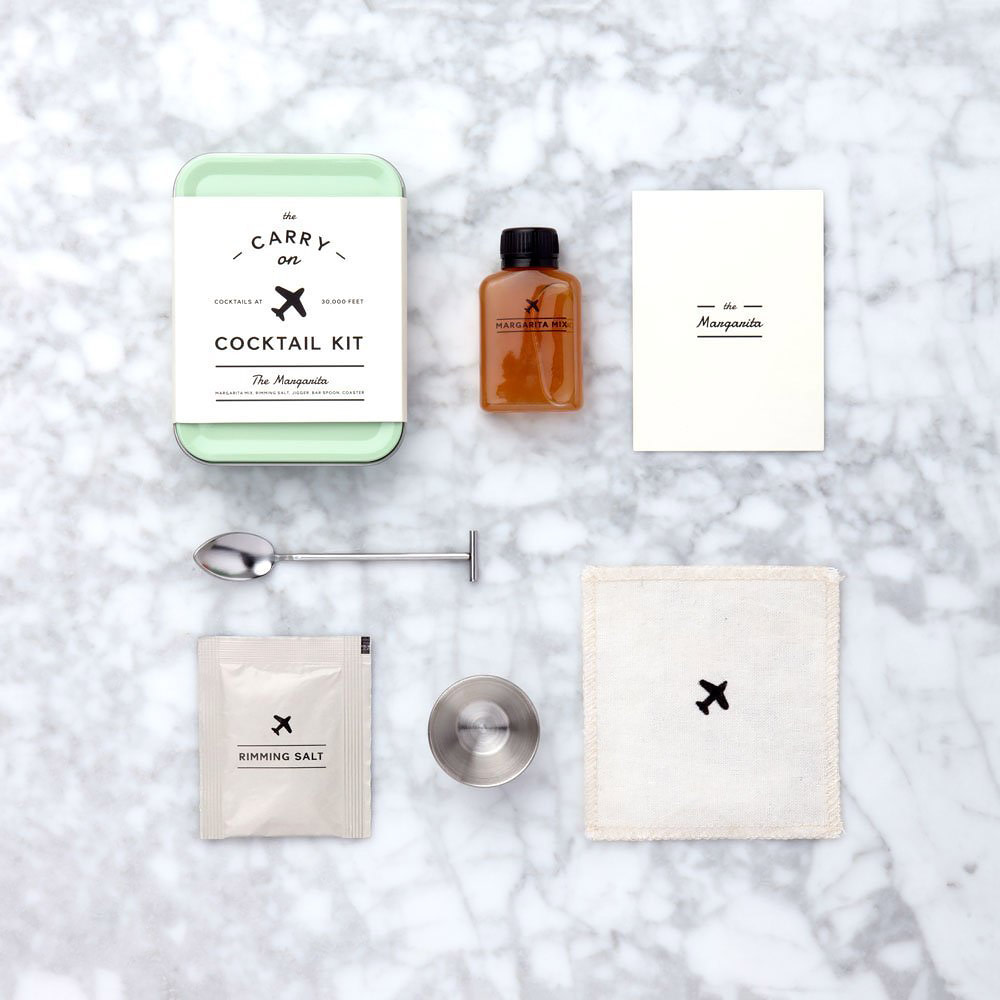 While not technically a gadget or an in-flight must-have, a portable cocktail kit can – and in most cases will – make air travel a little bit more fun. TSA and FAA compliant, the nifty Carry-On Cocktail Kit by W&P Design comes in various ingredient combos and includes all you need to mix a proper drink at 30,000 feet, from a recipe card to a bar spoon to fancy syrups.
Airplane Footrest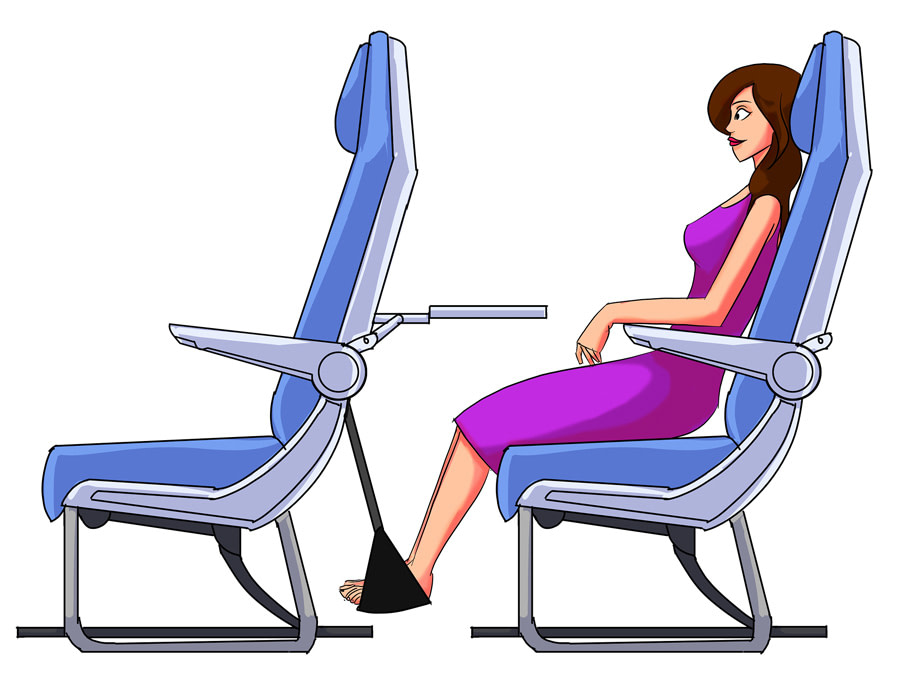 Make your next long haul flight feel like a breeze with this soft airplane footrest by Sleepy Ride. Made with high-quality, thick memory foam and equipped with adjustable straps, all you have to do is hang it around the tray table in front of you, put your feet in, and set it to the most comfortable length.
As well as increasing airplane comfort, this portable travel footrest can help reduce swelling and aid your circulation, ensuring a pleasant, worry-free trip.
Trtl Flight Socks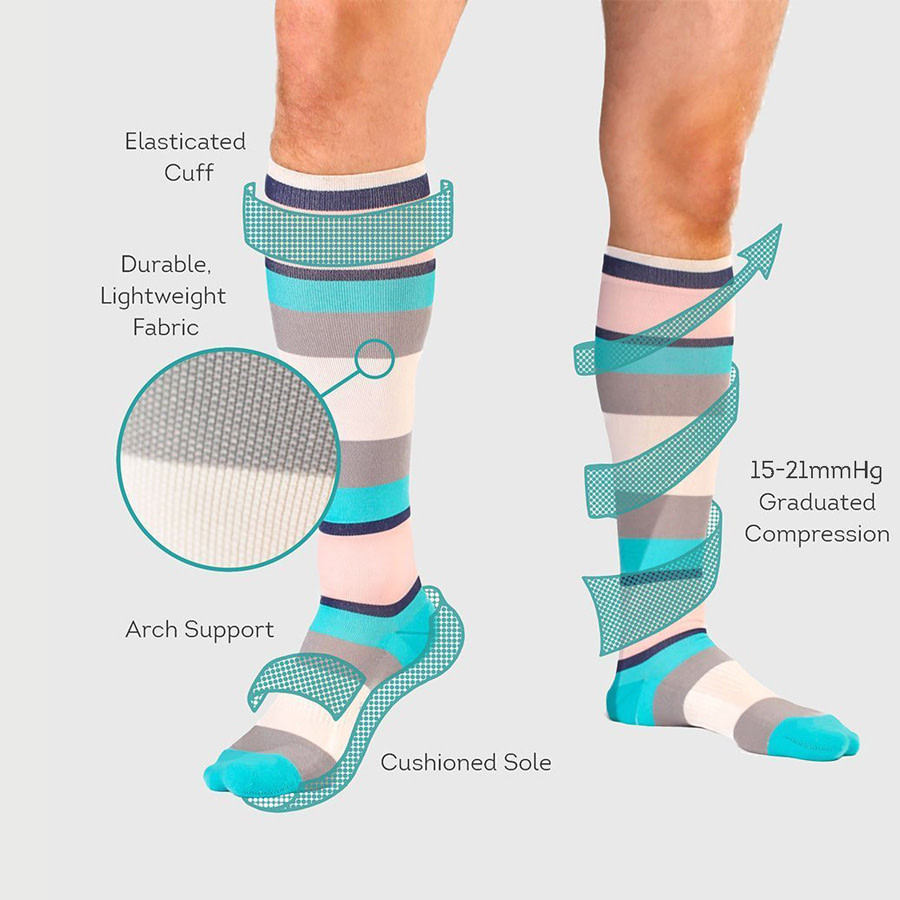 Compression socks are a must-have for frequent flyers. Next time you're jetting off, replace your regular ones with a colorful pair of Trtl Flight Socks, which offer mild, graduated compression. Made with Lycra and complete with cushioned heel, toe, and sole, they help reduce swelling and promote blood circulation while being extremely comfortable to wear.
Silk Sleep Mask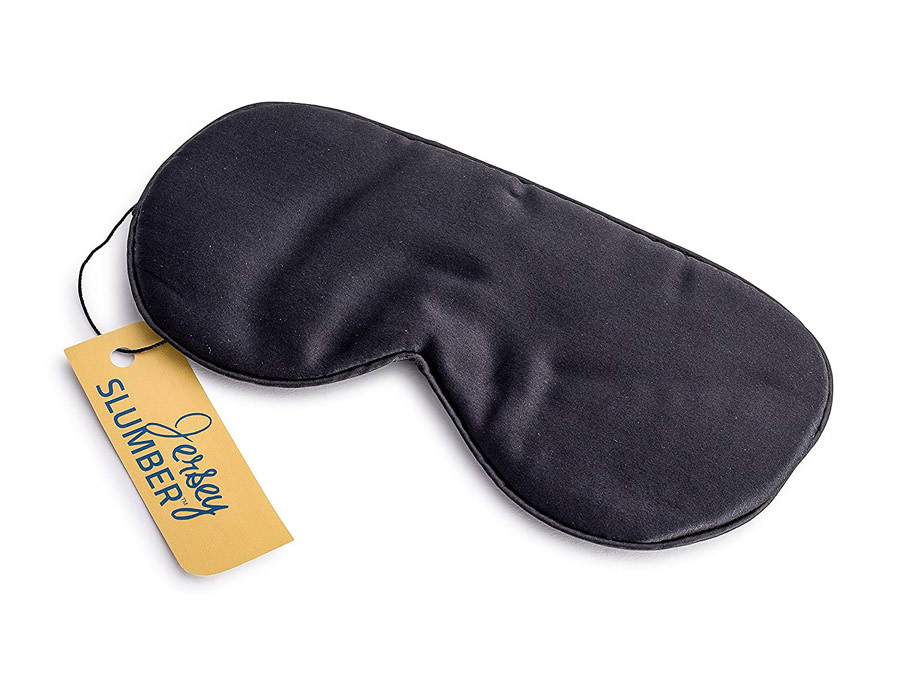 On a red-eye flight, few things in your bag of plane sleeping essentials are as valuable as a good eye mask. Options are endless, but if you want one that's lightweight, affordable, and does its job very effectively, the Jersey Slumber 100% Silk Sleep Mask doesn't disappoint. Its simple aesthetics and luxurious silk construction make it perfect for just about anyone. Besides blocking out light successfully, it's made of 100-percent silk that is naturally hypoallergenic and soothing to your eyes & skin. It also comes with an adjustable elastic strap for a comfortable fit while you sleep.