This post contains affiliate links, which means we may receive a small commission, at no additional cost to you, if you make a purchase through these links. See our full disclosure here.
Even considering a holiday in Greece might conjure images in your mind of lavish resorts, luxury yachts, and some of the most exclusive fine-dining in the world: all things inaccessible to most visitors to the country. But if you've always dreamed of strolling through ancient ruins and lounging on idyllic beaches without the exorbitant price tag, there are several ways to visit one of the world's most envy-inducing countries without breaking the bank.
In addition to using all the traditional strategies to save money while traveling – like using public transportation, making your own meals, or sleeping in budget accommodations – there are some cities in Greece that offer a far better value than, say, Mykonos or Santorini.
If planning a trip here makes you feel like you're trying to accomplish the impossible, here are a handful of the most affordable places in Greece where you can get the most value for your Euro.
Athens
Athens is notorious for being expensive. Almost every tourist that comes to Greece passes through their capital city at some point, and it's hard not to be enticed by the availability of private car transfers, luxurious hotels, and all-night clubs with enough ouzo stocked to last them several years. But Athens' popularity is actually one of the factors that drive prices down: with so many tourists a year, more businesses are competing for your Euro, meaning they often have to lower their prices to garner customers.
There are hundreds of budget options for accommodation in Athens, with many hostels offering beds for less than €20 a night. Street food and cheap eats abound and are especially inexpensive when you've wandered just a bit off the beaten path. And Athens, unlike some other ancient cities in the region, has a robust and affordable metro to shuttle you around town, so you won't have to break the bank on taxis.
Like many other European capitals, Athens offers a City Pass: one all-inclusive ticket that covers your entrance to a myriad of different attractions and museums for a flat price. If you can manage to steer clear of the bars, clubs, and indulgences designed to drain you of Euro, you can get the chance to see some of the world's most incredible sights in this surprisingly affordable city.
Tinos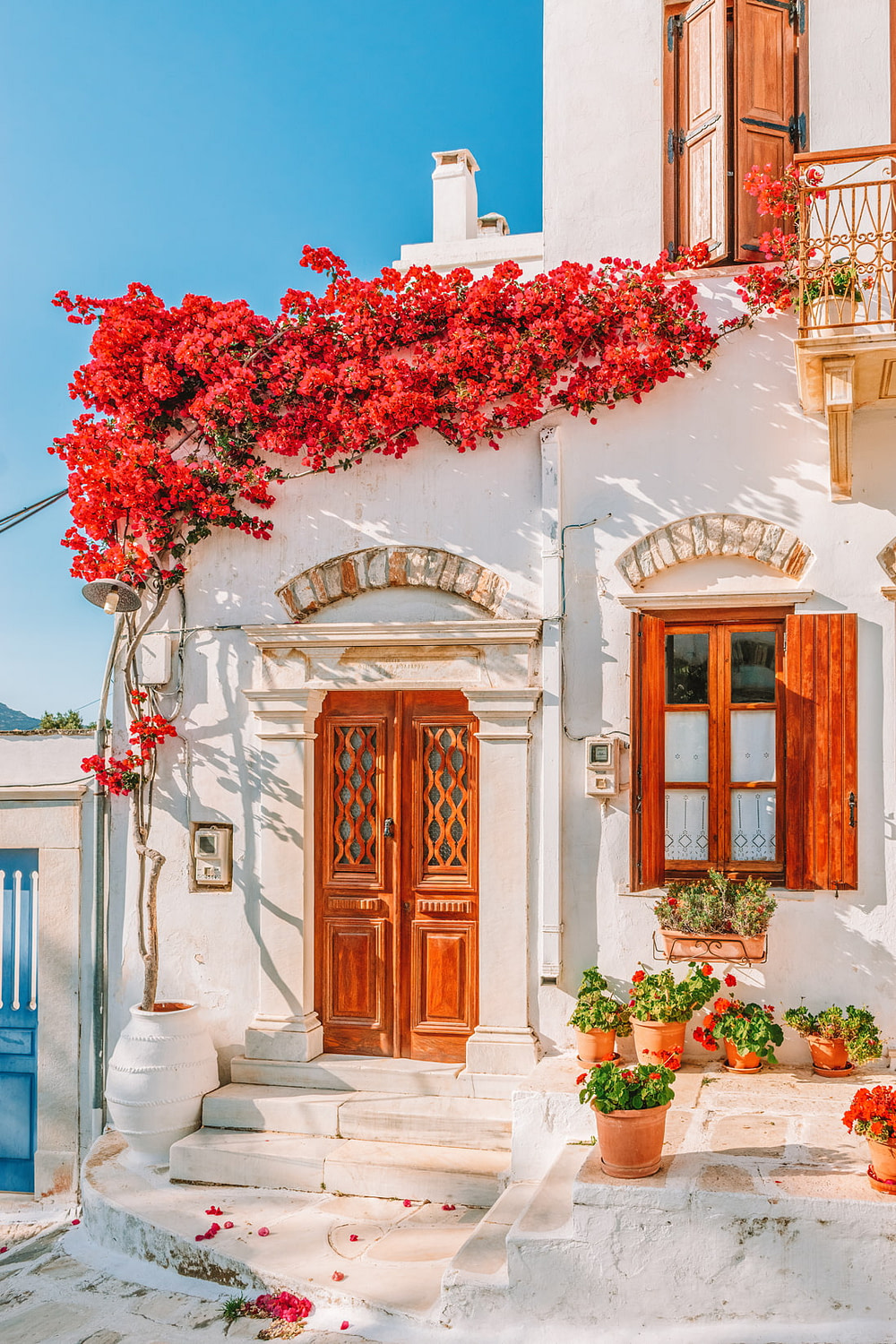 Though it's just across from Mykonos in the North Cycladic Islands, not nearly as many people visit Tinos as they visit its neighbors. Nonetheless, Tinos is home to the same incredible seafood and classic cobalt blue and whitewashed Cycladic architecture you would expect of more famous islands in the region, just at considerably lower prices.
The majority of visitors to Tinos are Greek; the island's eponymous town – also home to its most predominant port – sees thousands of domestic pilgrims a year who come to visit the Church of Panagia Megalochari. While this certainly drives up prices on everything from accommodations to food, the further you get from here, the costs drop considerably. And when you consider Tinos' most secluded beaches are on the other side of the island, you likely won't mind getting out of town.
In particular, the tiny Pachia Ammos, only about 20 minutes from the port, may be Tinos' best wild beach. Some days you may arrive to find you're the only one there, and there are several guesthouses nearby with rooms as low as €40 to €50 a night. Beaches this private are usually run by some of Greece's most exclusive resorts, so these prices are a steal when you consider the natural amenities.
Agistri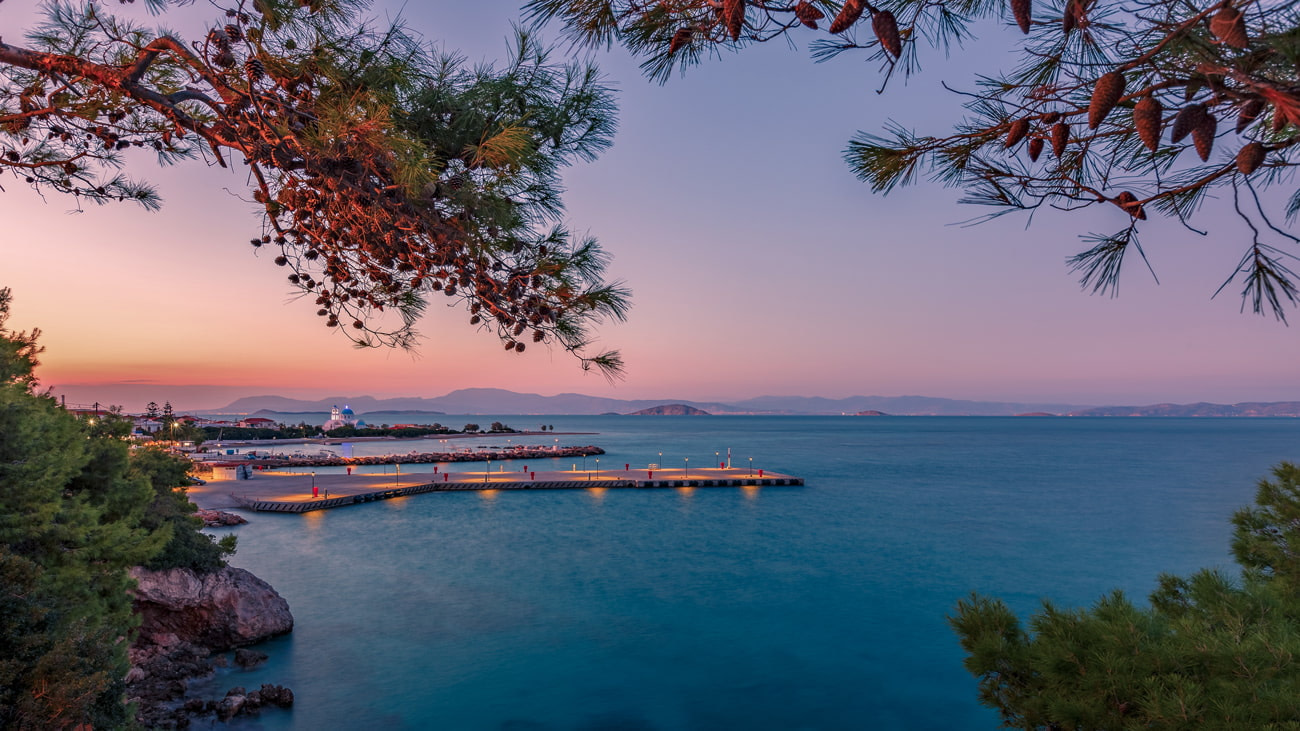 One of the Saronic Islands, Agistri is only an hour away from Athens, so it's easy – and inexpensive – to reach from Pireas Port. Though Agistri is tiny, it packs a lot of value within its borders; home to a variety of beaches, casual but elegant dining options, and a great infrastructure for tourists, it is one of the best budget options for those looking for a Greek island beach vacation. Though it may not be as famous as some of its Cycladic neighbors, Agistri's beaches are legendary to those in the know.
Your first stop will likely be Skala Beach, the largest and most developed on the island. With slowly-sloping turquoise waters, you can spend your day alternating between lounging on the sands and enjoying the offerings of the several bars and restaurants that dot the nearby promenade.
If you're looking for something a bit more secluded and rugged, on the east coast of Agistri is Chalikiada Beach. Here you'll find only a slim, shallow beach, the sea, and picture-perfect views of Aegina and Moni Island from the hills above.
Lemnos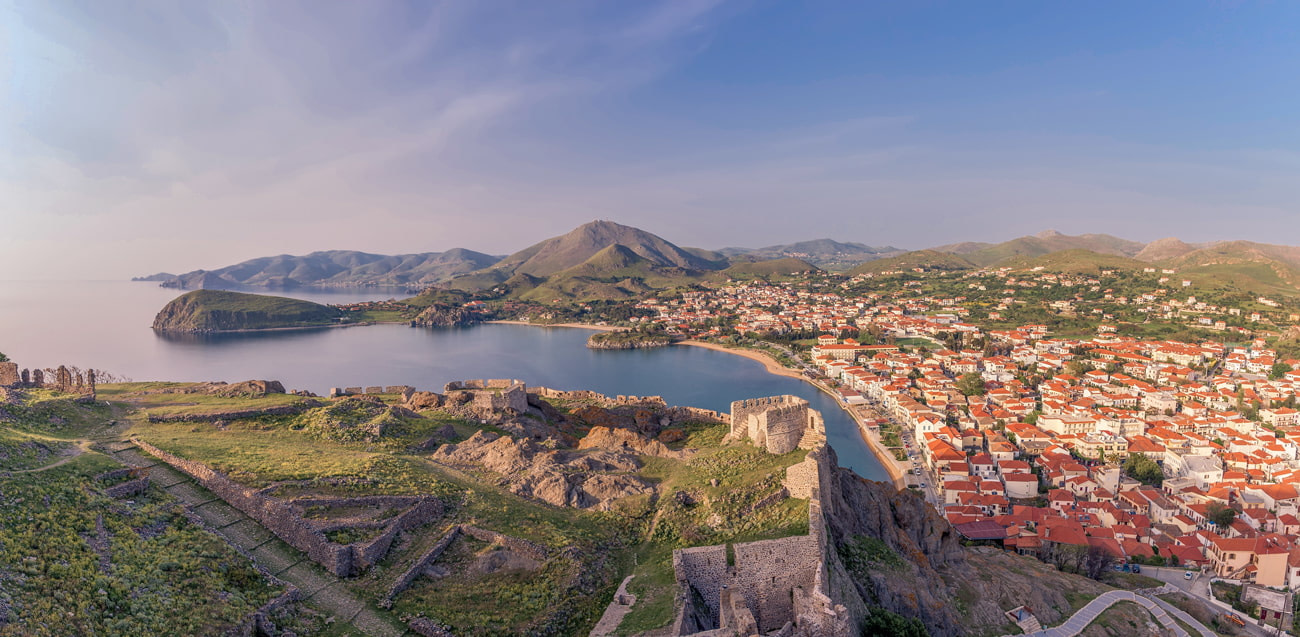 A part of the North Aegean Islands group, Lemnos is a bit difficult to reach from Athens' Piraeus port, the journey lasting up to 24 hours during certain times of the year. Though it's a relatively large island with 20+ beaches, this has left Lemnos off the radar for most tourists. Still, luckily for folks coming from Turkey, it's extremely easy to reach from Ayvalik with a connection in Lesbos.
Because it's an underutilized tourist destination, this drives the prices for accommodation way down. A room in a basic but comfortable hotel or guesthouse can be as low as €30, and possibly lower if you're willing to do some searching on the ground. Though prices and crowds increase during the high season – generally July and August – there are still several weeks of incredible weather to enjoy bathing on Lemnos' secluded beaches, hiking in its western mountains, or even trekking through its sand dunes.
Several archeological sites around the island are perfect for indulging those not transiting through Athens. Probably the most visited of them are the Ancient Theatre of Hephaistia and the pre-historic city of Poliochni, thought to be one of the oldest settlements in Europe. Although the city was built and rebuilt over centuries, some of the ruins are as old as 6,000 years.
Kalabaka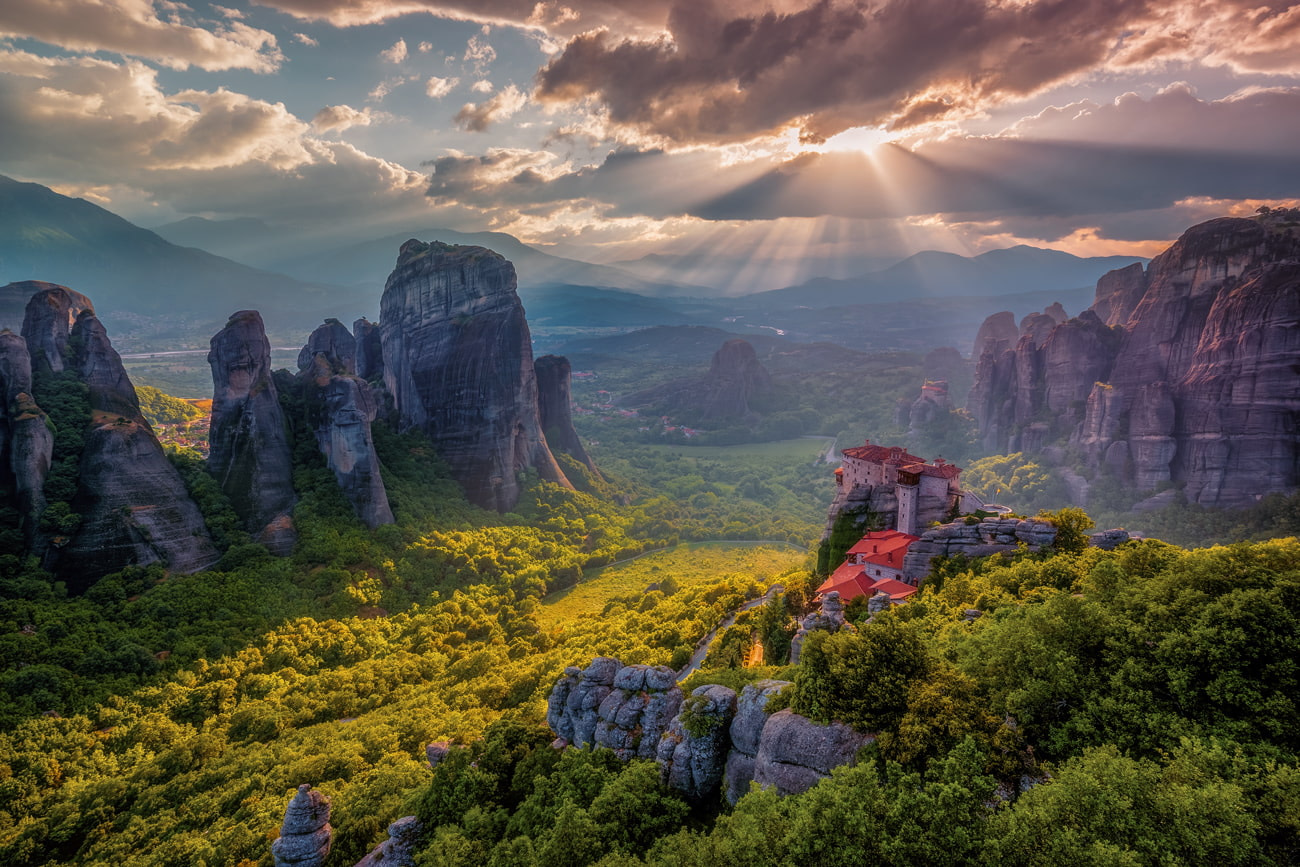 There are few places in the world as picturesque as Meteora. Within this landlocked municipality in Northwest Greece lies the bucolic city of Kalabaka, surrounded by several curious natural sandstone pillars, many of which are topped with historic monasteries. Dubbed a UNESCO heritage site in 1988, the six remaining monasteries of Meteora can be reached cheaply by train in only about four hours from Athens or Thessaloniki.
The natural pillars of Meteora are a bit difficult to explain; put simply, they are a wholly unique geological curiosity. Though there is evidence in the caves that dot the region that humans have inhabited it for at least 50,000 years, there is actually not a single known mention of the area in ancient Greek historical texts or poetry. It wasn't until the 14th century that a group of monks, then fleeing invading Turks, began constructing these seemingly impossible monasteries to evade their attackers.
With the largest draw for tourists to Greece being its many idyllic islands, there's far less of the typical Grecian "tourist tax" in Kalabaka. There are several sub-€50 hotels and guesthouses and even a few highly rated hostels that usually won't run you more than €15 a night. When you consider the unrivaled natural bounty of Meteora, a visit to Kalabaka might be the best value in the entire country.