Bucharest, the sprawling capital city of Romania, marks the holiday season with a delightful Christmas market stretched out right in the central Constitution Square (Piata Constitutiei). Although still young, the colorful fair brings along farmers, traders, and villagers from all corners of the country to share their traditional products with pride and joy.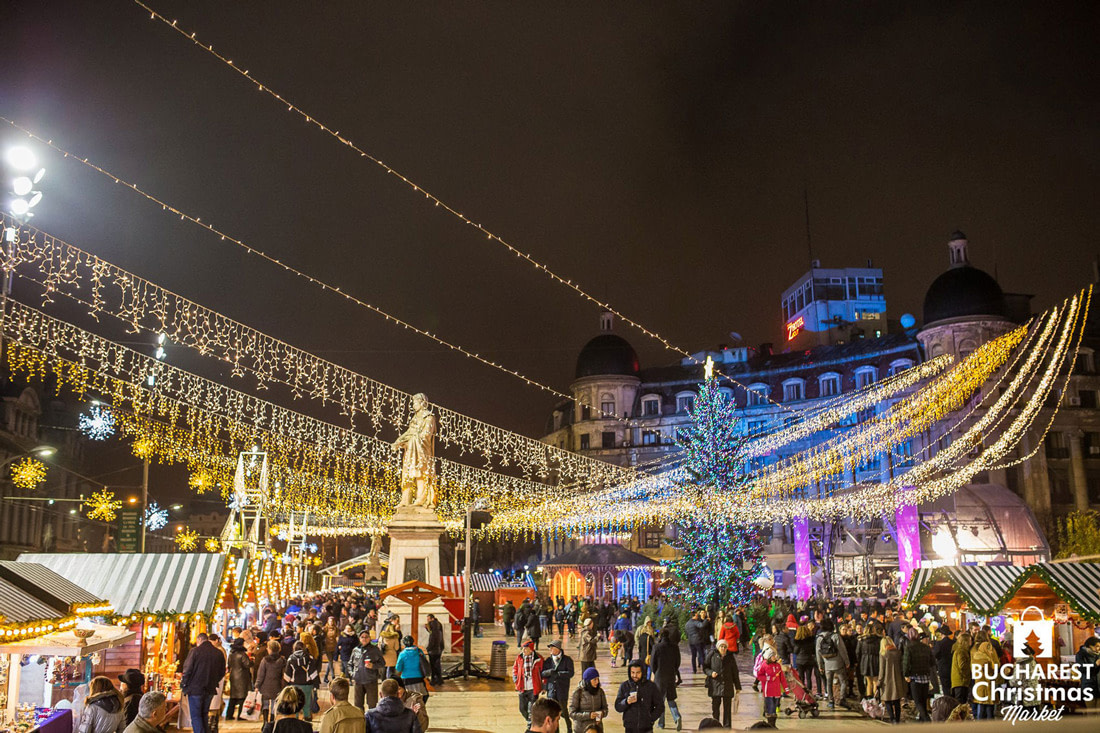 Bucharest Christmas Market runs between 28 November – 26 December 2019 and offers visitors over 100 beautifully decorated wooden stalls, where you can find everything from gorgeous handicrafts, sweet gingerbread, hot mulled wine, and glittery Christmas decorations to all sorts of baked goods, regional pies, cured meats, and other traditional specialties.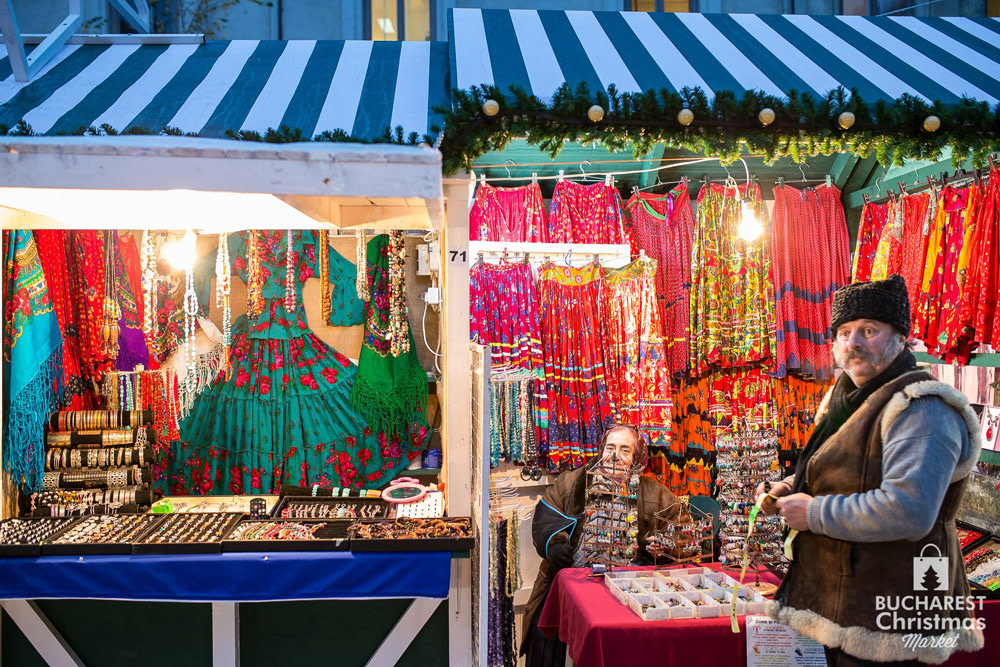 For the little ones, a lively carousel and a Santa Claus' House full of elves and fairies will be set up in the heart of the market. In the evening, the atmosphere will be animated by a beautifully lit 15-meter Christmas tree, live carols, music concerts, and various events. Further attractions include an open-air ice skating rink and a variety of craft workshops.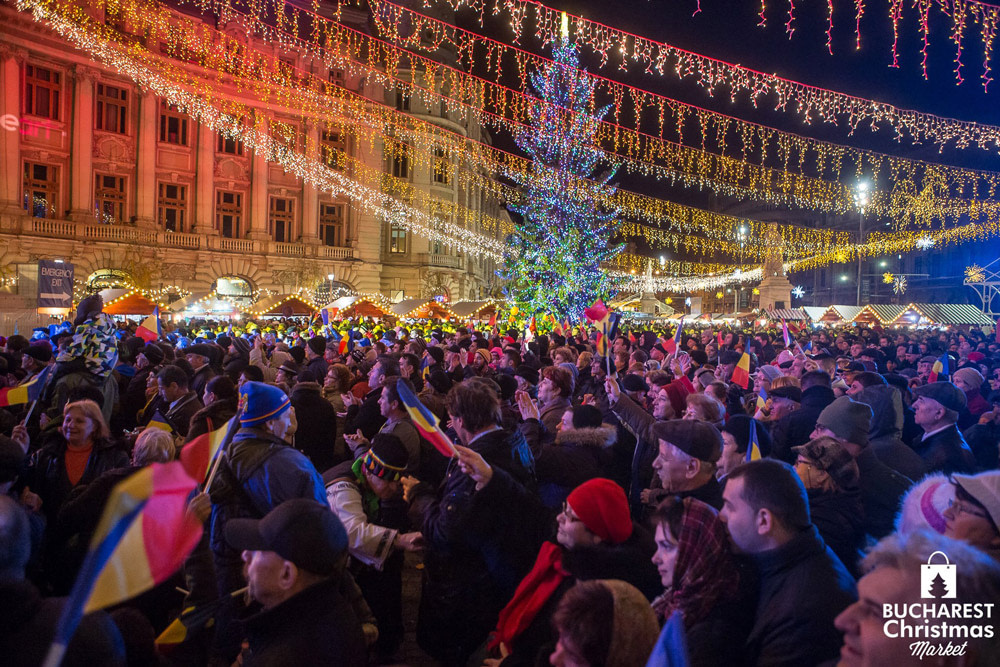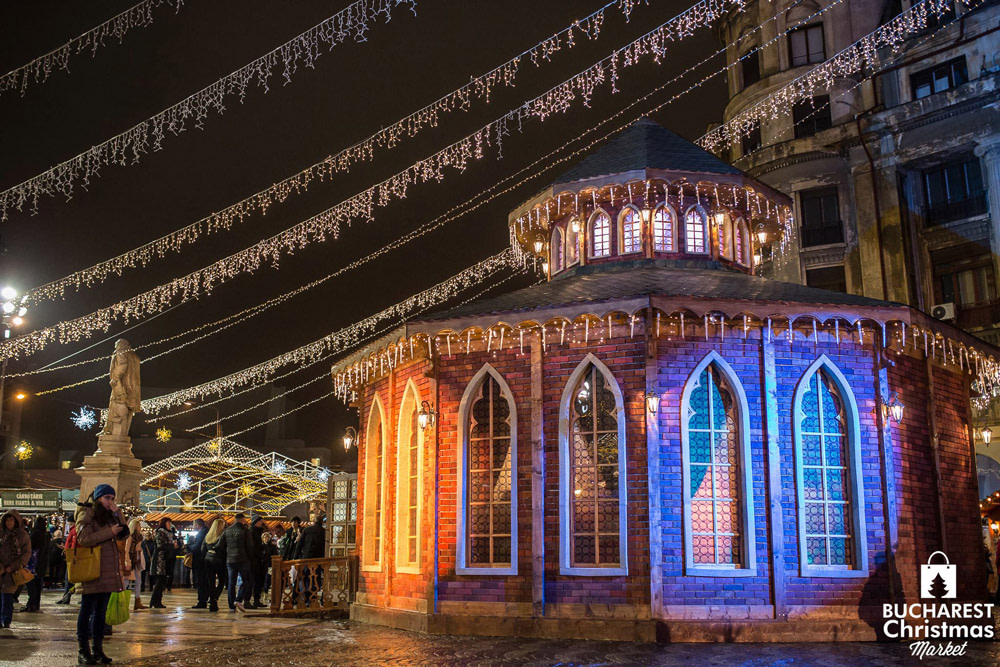 Expect an eclectic music program featuring pretty much everything from indie to rock, as well as lots of traditional Romanian spectacles with folk ensembles from across the country.
For this winter wonderland to be complete, a magical light display will be installed along Bucharest's major boulevards, covering an area of 23 km.
Photos via Facebook/BucharestChristmasMarket