Make the most of the cold season with these European winter festivals, which involve everything from skiing and snowboarding to music, comedy, ice sculptures, and dazzling carnival parades.
Venice Carnival, Italy
Every winter, Venice bursts into life with fanciful masked balls and extravagant parades. The city's narrow, enigmatic backstreets and the beautiful Saint Mark's Square are taken over by mysterious masked revelers, while elegant gondolas filled with fantasy characters glide up and down its beloved canals.
Venice during Il Carnevale is an explosion of color and fashion creativity, an experience you'll never forget. Venice Carnival 2023 will be held between 4-21 February.
Amsterdam Light Festival, The Netherlands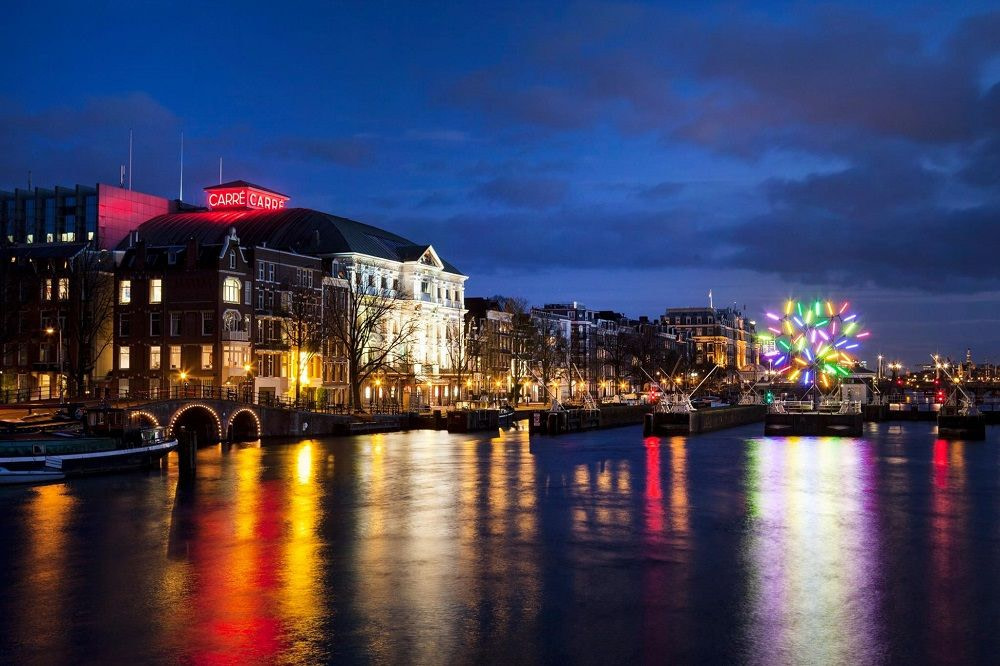 During the dark winter months, Amsterdam comes to life with a spectacular open-air exhibition called Amsterdam Light Festival. The 53-day event gathers the best national and international light artists to showcase their work throughout the city center and along its picturesque canals.
The 12th edition of the festival will take place from 30 November 2023 until 21 January 2024, and all the fabulous sculptures and art installations on display will gravitate around Artificial Intelligence and digital technology.
Snowbombing, Mayrhofen, Austria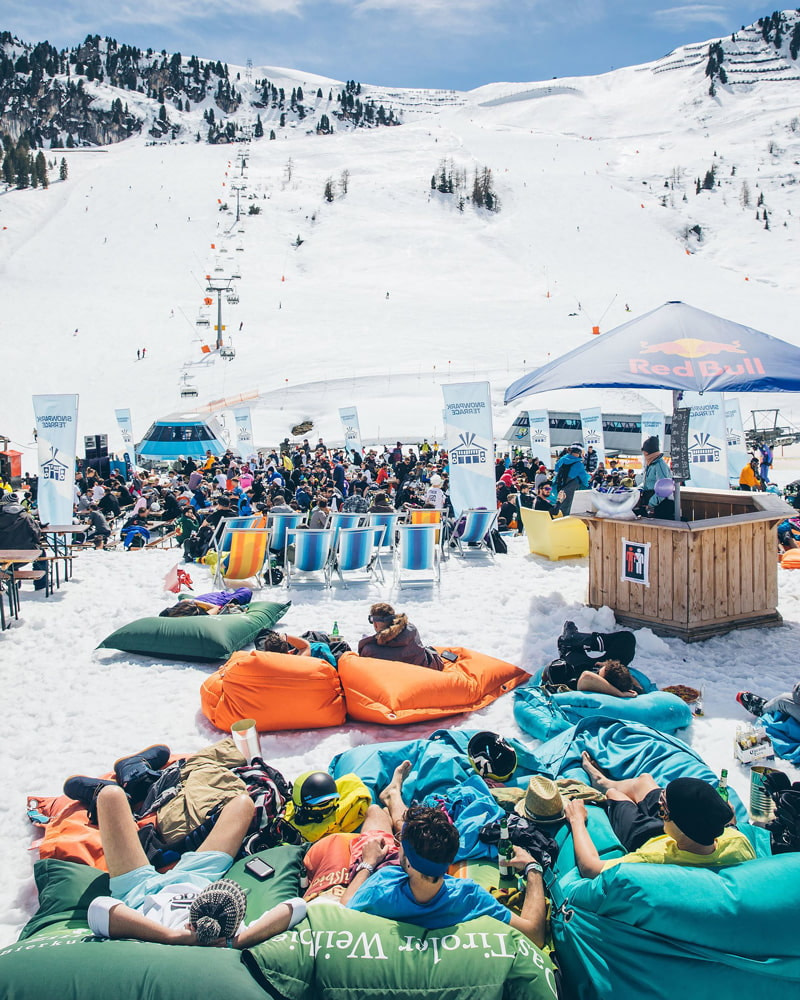 Held in the lively ski town of Mayrhofen, in the Tyrolean Alps, Snowbombing translates into six crazy days and nights, jam-packed with music and mountain fun. And with lots of powdery pistes, some of the hottest names in electronic music, and a roster of hedonistic parties taking place in unique venues around the resort (think street parties, igloo raves, and slopeside stages), this is clearly one of Europe's greatest snow parties.
The festival runs from 10 – 15 April 2023.
Netherlands Ice Sculpture Festival, Zwolle, Netherlands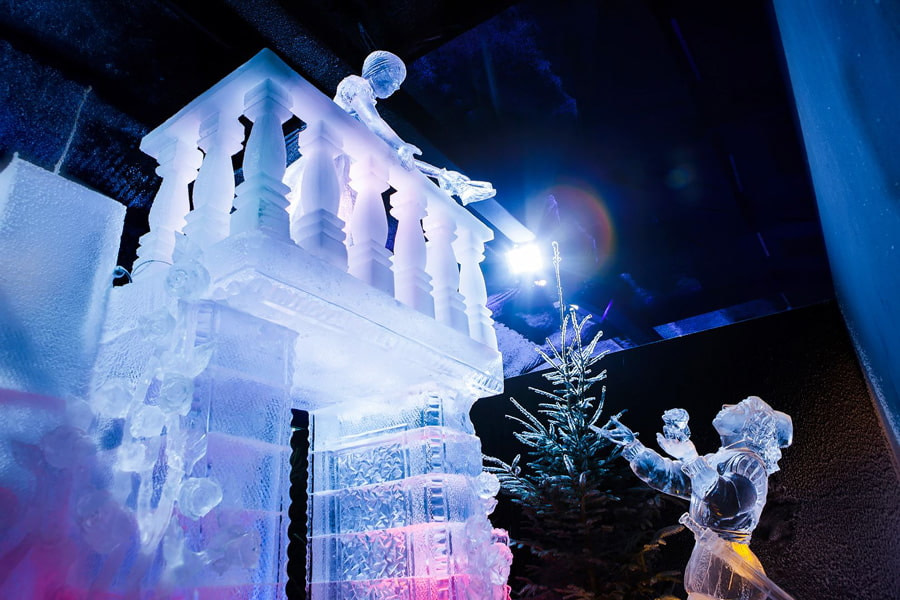 Located in the northeastern Netherlands, Zwolle is a vibrant historic city with a pretty medieval core. Every year, during the Netherlands Ice Sculpture Festival, artists from all over the world transform the local convention center (IJsselhallen) into a winter wonderland, enchanting visitors with their fantastic ice and snow creations depicting scenes from various stories.
This year's theme is "What a Wonderful World", so expect anything from magical winter displays to an ice bar and a food court where visitors can indulge in traditional winter treats like Dutch sausages, mulled wine, and apple strudel with warm vanilla sauce.
The Dutch Ice Sculpture Festival will take place from 17 December 2022 to 5 March 2023.
Cologne Carnival, Germany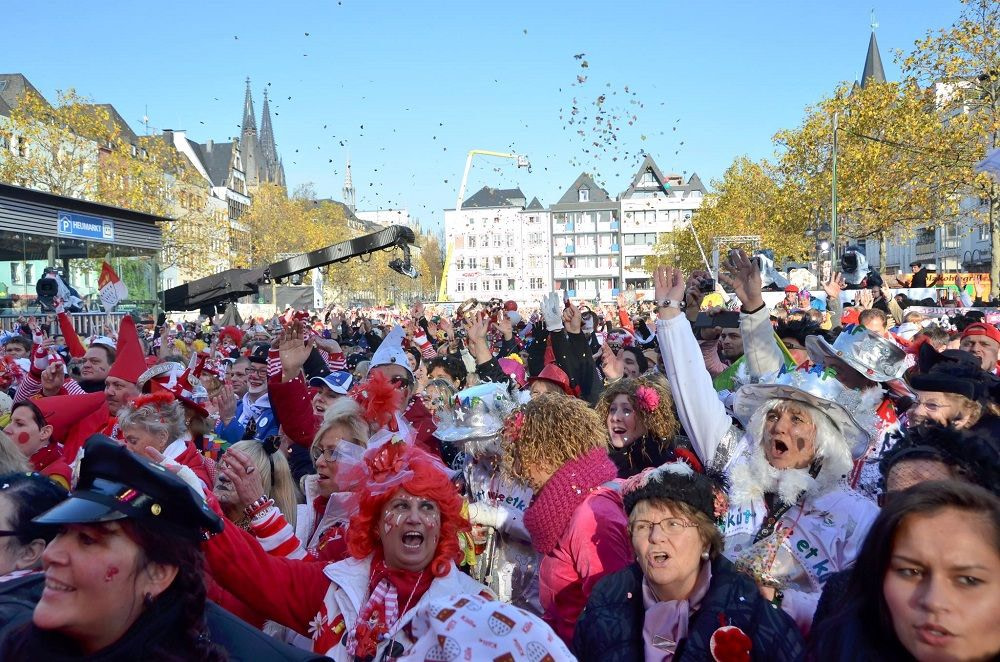 Locally known as the "Fifth Season", Cologne Carnival is undoubtedly the biggest, wildest, and craziest celebration in Germany. It usually kicks off on the 11th of November at 11:11, but it is temporarily suspended during the Advent and Christmas season.
Events include everything from concerts and traditional shows to balls and flamboyant processions. The highlight is Rose Monday Parade (two days before Ash Wednesday), with over 140 floats and thousands of people marching the streets of Cologne.
Momentum Ski Festival, Courmayeur, Italy
One of the best Alpine events for business executives, Momentum Ski Festival comprises the City Ski Championships, the Alpine Business Forum, and a variety of après ski entertainment. Within the course of the event, between 2 – 5 February 2023, attendees will be treated to an exciting programme of comedy, live music, and club nights.
The Momentum Ski Festival will take place in Crans-Montana, Switzerland.
Altitude Comedy Festival, Mayrhofen, Austria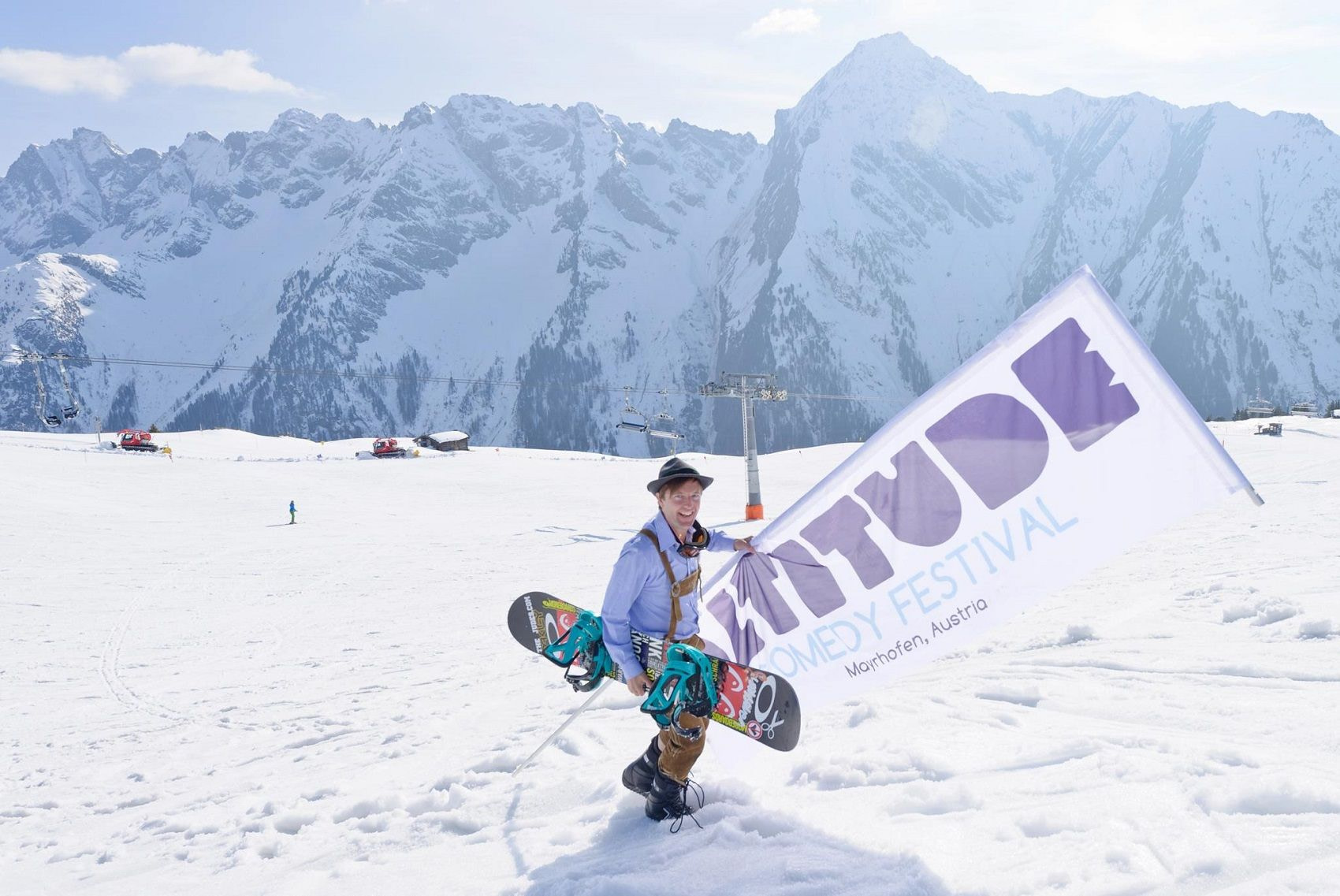 Every winter, the lovely Tyrolean ski resort of Mayrhofen becomes home to Altitude Comedy Festival, a one-of-a-kind event that combines the adrenaline rush of the ski slopes with some of the biggest comedians in the world. Expect excellent skiing and snowboarding, along with fantastic stand-up and musical comedy, late-night parties, and great atmosphere.
The world's No.1 alpine comedy festival, aka the "Funniest Show on Snow", runs from April 3 to 7, 2023.
Ljubljana Dragon Carnival, Slovenia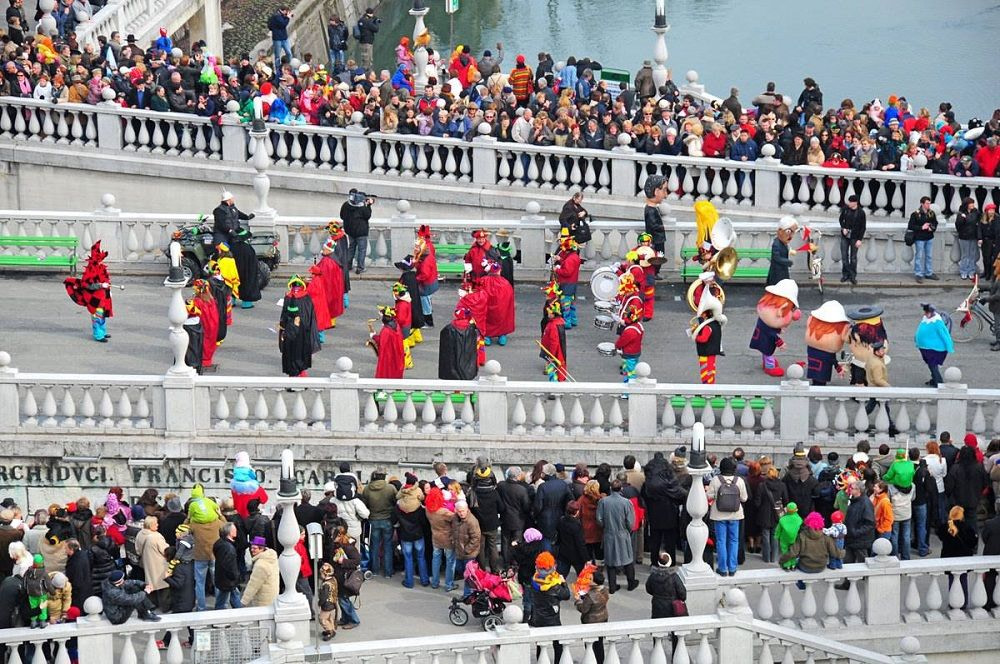 Each year on Shrove Saturday, the old center of Ljubljana comes alive with dance, puppet shows, and a colorful parade of masked characters. Also known as Shrovetide Carnival, Ljubljana Dragon Carnival is an excellent cultural experience, offering an insight into the country's unique Shrovetide traditions.
Tomorrowland Winter, Alpe d'Huez, France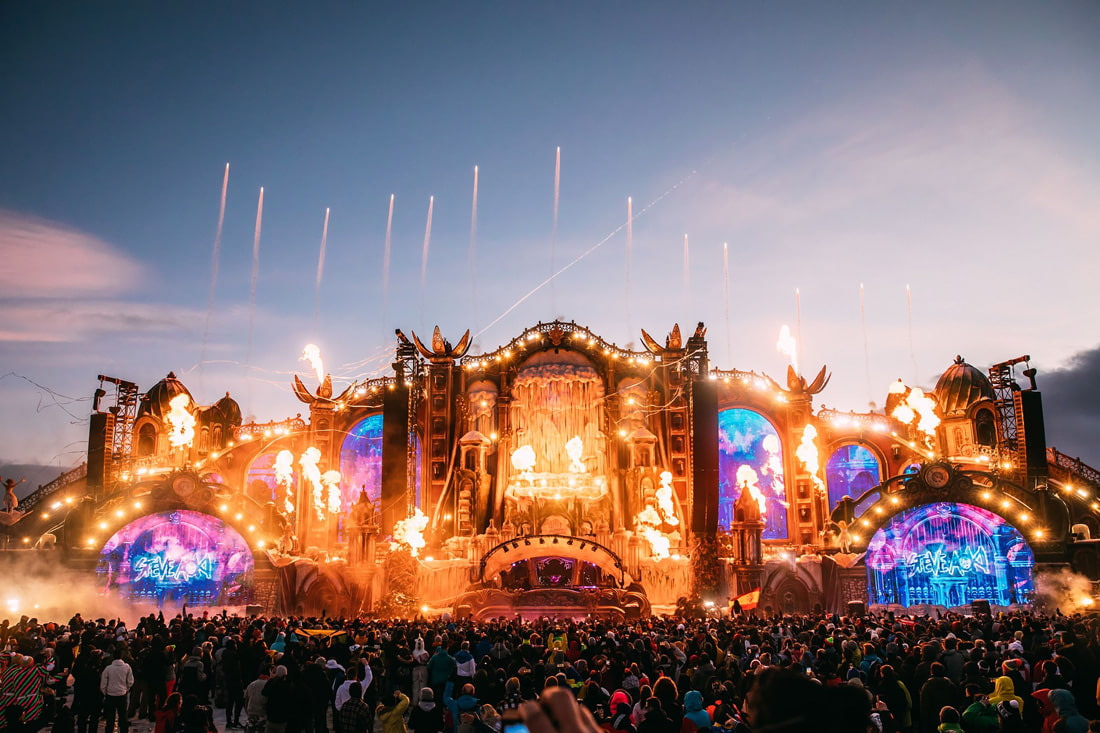 A new and exciting addition to Europe's snow music festivals, Tomorrowland Winter brings some of the best DJ's in the world to the French ski resort of Alpe d'Huez for a magical week filled with ski, grooves, and good vibes. Expect incredible partying paired with spectacular decors, postcard-perfect slopes, and delicious food & drink!
The 2023 edition will take place from 18 – 25 March, and its lineup so far includes DJ Licious, Amare, Mooglie, Sem Thomasson, Lennert Wolfs, and Yves V.
New Year's Dive, The Netherlands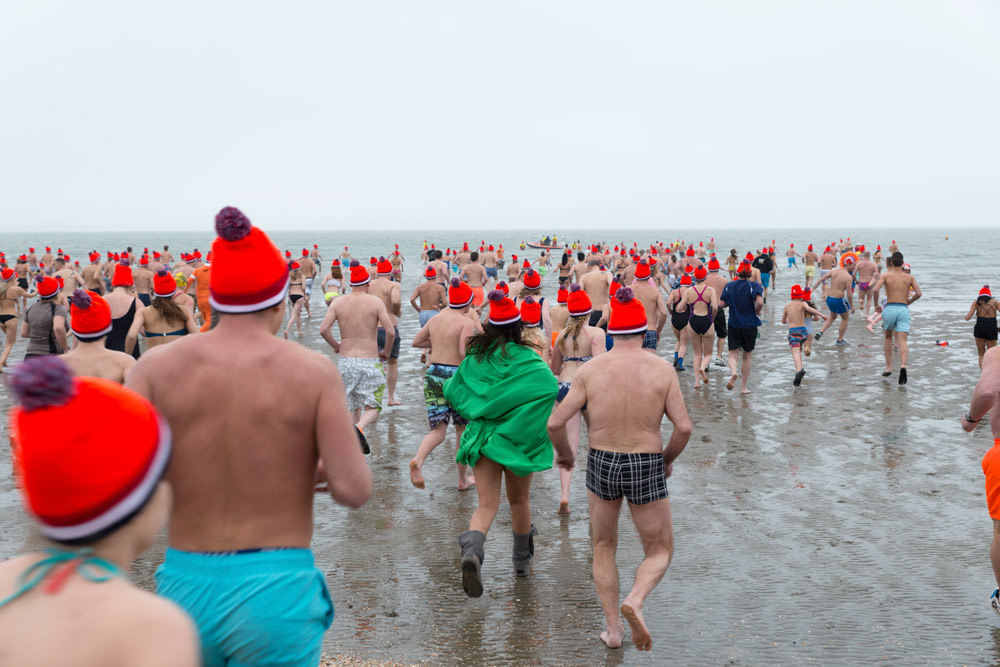 If you happen to be in the Netherlands on January 1st, don't miss their annual New Year's Dive. Dating back to 1960, the tradition of starting the year fresh with a plunge into the sea is celebrated in more than 60 locations throughout the country. The greatest dive, however, can be observed on the beach of Scheveningen, where over 10.000 brave Dutch swimmers jump together into the chilly waters of the North Sea. One hell of a spectacle!
Fête du Citron, Menton, France
Every February, Menton, a picturesque coastal town on the French Riviera, hosts the Fête du Citron (Lemon Festival). The delightful event includes a series of exhibitions and parades featuring fabulous citrus fruit creations. The 2023 Lemon Festival runs from 11th to 26th February, and some of the most spectacular displays can be seen in the Jardins Biovès.
Up Helly Aa, Lerwick, Scotland
One of Europe's largest and most spectacular fire festivals, Up Helly Aa takes place on the last Tuesday of January every year in Lerwick, the main port of Scotland's Shetland Islands. The outstanding event celebrates the region's Viking heritage with traditional music and a dramatic torch-lit procession. The spectacle culminates with over 1,000 costumed guizers throwing burning torches into a galley, a traditional Viking longship.
Nice Carnival, France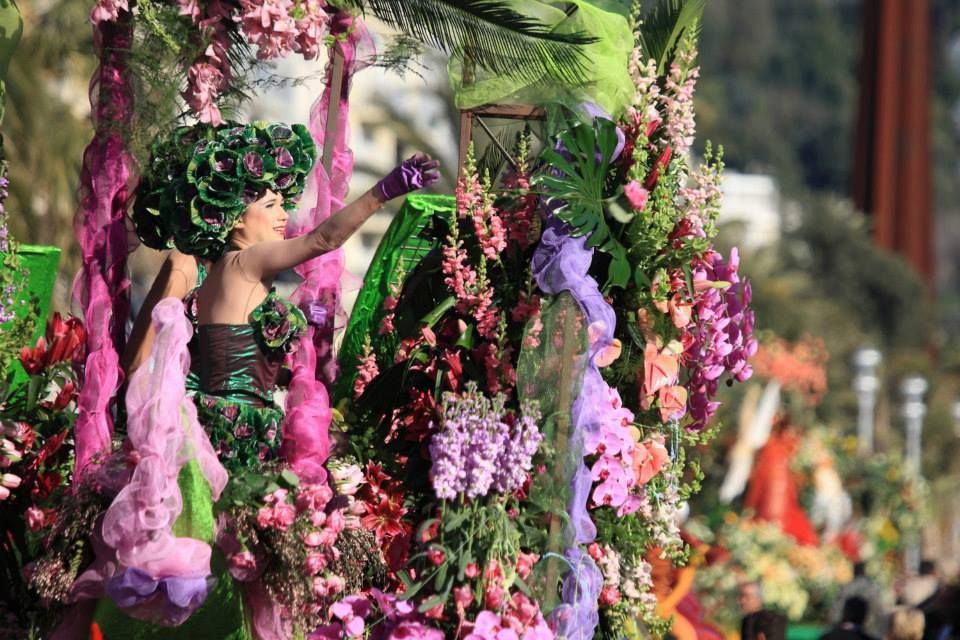 Bright blue skies, fabulous parades, and perfumed flower battles on the Promenade des Anglais make Nice Carnival one of the greatest events of its kind in the world, alongside the famous Carnevale di Venezia and Carnaval do Brasil.
During the fete, the glamorous capital of the Côte d'Azur becomes the backdrop for a series of theater performances, colorful stalls, firework displays, and striking parades featuring elaborately decorated floats and giant papier mâché figurines.
Edinburgh's Hogmanay, Scotland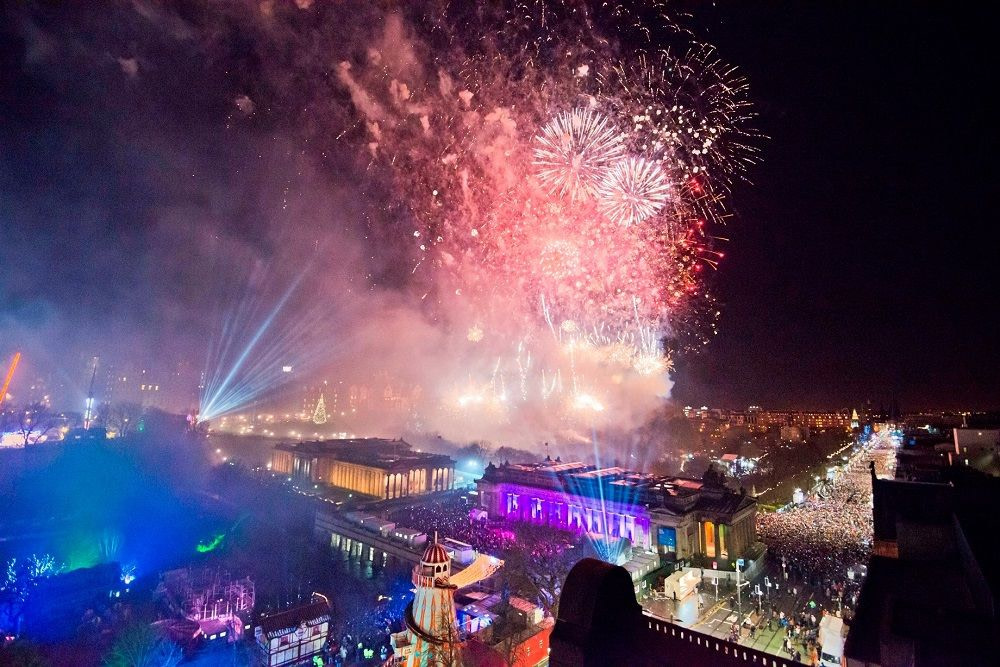 One of the world's most famous New Year festivals, Hogmanay sees over 140,000 revelers from all corners of the globe joining the vibrant street parties, concerts, and celebrations held each year on 31 December in Edinburgh, Scotland.
Don't miss the astounding Torchlight Procession through the city center, the traditional Concert in the Gardens, or the New Year firework display, which is often regarded as one of the biggest on Earth.
Vinterjazz, Danmark
Vinterjazz, Denmark's Winter Jazz Festival, takes place each February and offers three weeks packed with events and concerts by Danish and international musicians. The nationwide festival features over 450 performances held in 100 venues across the country, from Copenhagen to Aarhus to Esbjerg. Vinterjazz 2023 is set to take place on February 2-26.
Sitges Carnival, Spain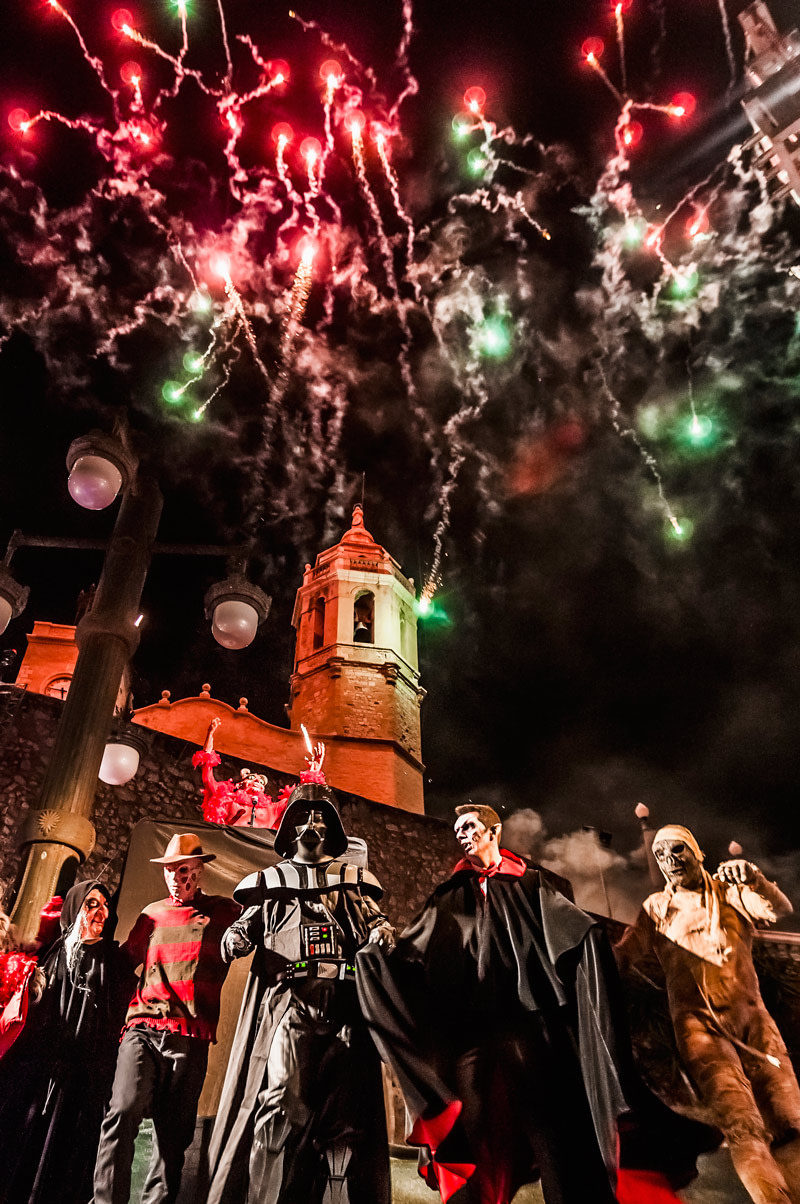 Although modest in size, Sitges packs a punch when it comes to entertainment. A favorite destination among the gay community, the coastal Catalan town warms up in winter with a flamboyant week-long carnival featuring a variety of festivities, parades, and cultural events. Highlights include the family-oriented Parade of Debauchery (Rua de la Disbauxa) and the gay-friendly Parade of Extermination (Rua de l'Extermini).
In 2023, Sitges Carnival will kick off on February 16th and run until February 22nd.
Carnival of Binche, Belgium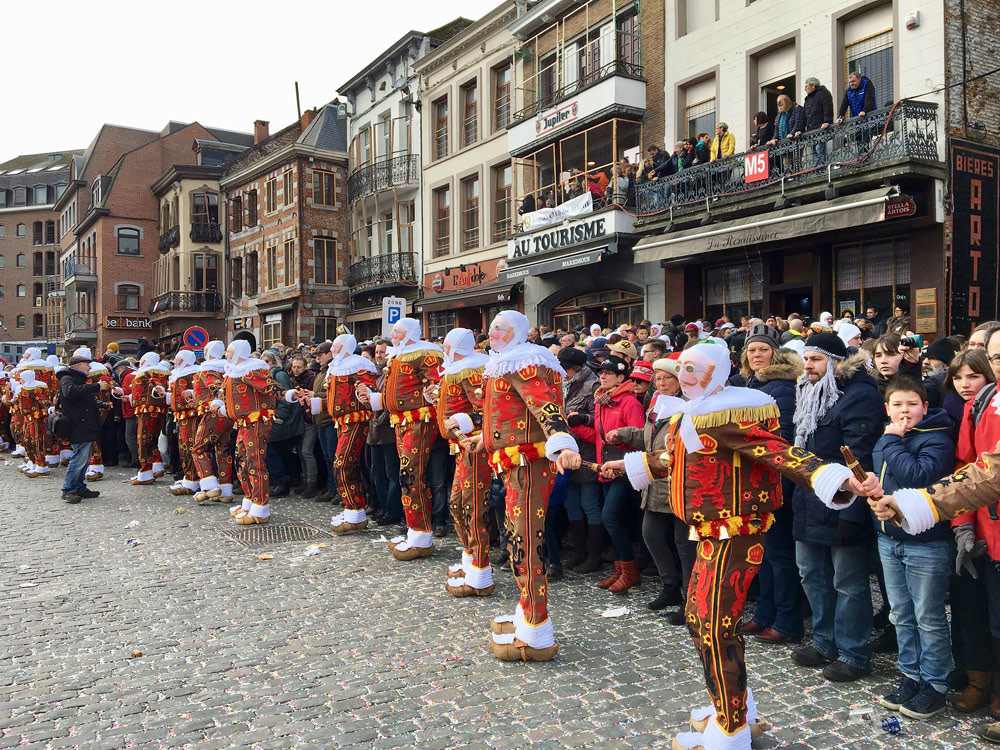 A UNESCO Masterpiece of the Oral and Intangible Heritage of Humanity, Carnival of Binche welcomes visitors with extraordinary street performances. During the three days leading up to Lent, over 1,000 Gilles (local men wearing bizarre masks and costumes) can be admired marching the charming medieval streets of Binche, dancing to the sound of drums and throwing oranges to the crowd for good luck.
Carnaval de Santa Cruz de Tenerife, Spain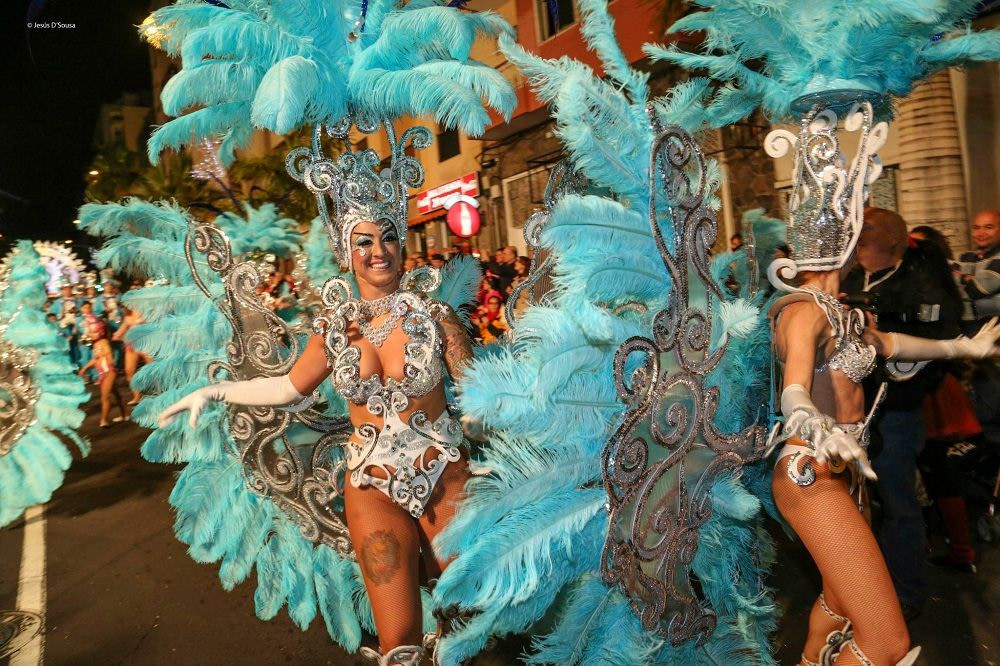 February in the Canary Islands is synonymous with colorful dancing parades, merrymaking, and extravagant floats. Declared a "Fiesta of International Tourist Interest", the Carnival of Santa Cruz de Tenerife is about as close as you can get to the one in Rio de Janeiro in this part of the world.
Traditional events include the Gala where the Carnival Queen is elected; the Burial of the Sardine; and the Coso (the grand finale parade).
Rise Festival, Les Deux Alpes, France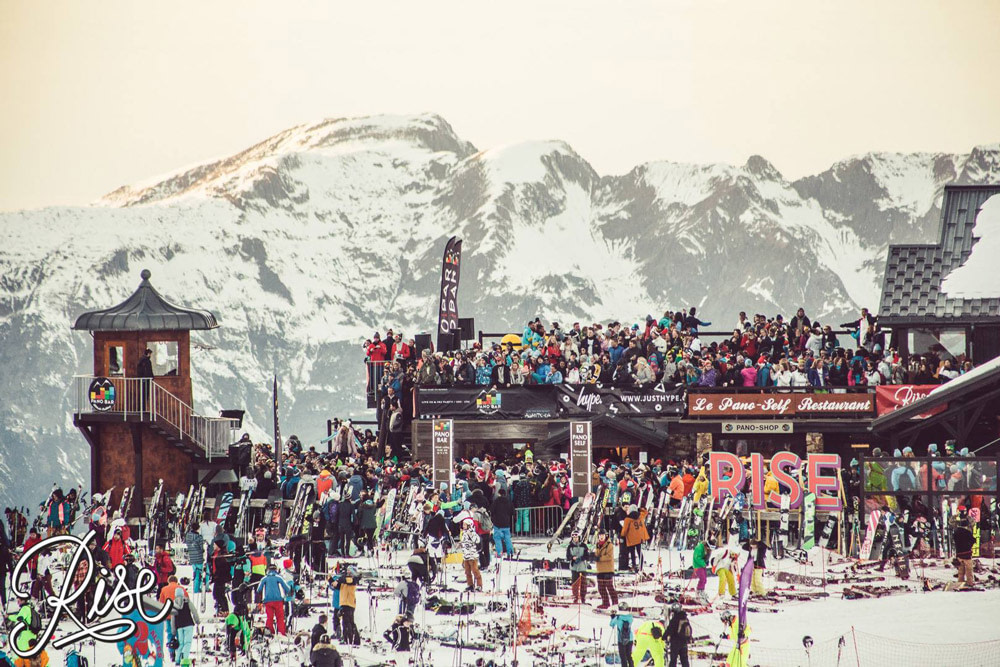 An independent ski & snowboard music festival held in Les Deux Alps, Rise combines exciting snow sports with the hottest in electronic music. Epic parties and wellbeing, along with 222 km of pistes and the largest skiable glacier in Europe, await revelers between December 9th and 16th, 2023 in this lively French resort, 3,000 meters above sea level. Tickets include a lift pass and access to all night and daytime soirées.