Autumn is a great time to visit Europe. Days are pleasant and sunny, the harvest season is in full swing, prices have dropped dramatically, museums reveal their newest exhibitions, theaters come to life, and wine, beer, and food festivals are at their best.
Whether you're planning to visit the sunny West, the chilly North, the culturally rich South East, or any other region within the Old Continent, you will certainly find an excellent festival, concert, cultural event, music fest, or charming local fair to enjoy.
Here is a list of some of the best autumn festivals in Europe:
La Mercè Festival, Spain
September is a wonderful time to visit Barcelona as the city hosts Catalonia's greatest street parade – Les Festes de la Mercè, a vibrant festival with nearly 600 events on display. Held in honor of the city's patron saint, La Mercè is also a great opportunity to immerse yourself in the fascinating Catalan culture.
Although traditionally, the fiesta takes place on September 24th, this year, a spectacular edition dedicated to Ukraine runs between 22-25 September, with plenty of music, parades, street performances, spectacles, contests, and fireworks taking place across several of the city's neighborhoods.
Highlights of La Mercè include the world-famous Castellers (huge human towers) in Plaça Sant Jaume, the Giants Parade in Plaça de la Mercè, and the Correfoc (fire run). There will also be an exhibition of dragons and fire beasts, as well as lots of food trucks and art installations.
Falmouth Oyster Festival, England
Every autumn, for the past 25 years, this seaside English town has celebrated its annual Falmouth Oyster Festival. The event, one of the most beloved of its kind in Cornwall, takes place at Discovery Quay (Events Square) and is dedicated to the native Fal Oyster and Cornish seafood in general.
Festivities stretch over four days of delicious food tastings, live music, craft stalls, and cooking demonstrations by regional top chefs. The Grand Oyster Parade and shucking competition are at the heart of the festival, and there are also real ale and wine bars accompanying the celebrations.
The Falmouth Oyster Festival 2023 takes place from Thursday 12th to Sunday 15th October.
Paris Nuit Blanche, France
White Night, or Paris Nuit Blanche, is an annual art festival, offering visitors in the City of Light a unique cultural experience.
On the first Saturday of October, Paris's unrivaled museums, galleries, city halls, cinemas, swimming pools, and other entertainment and cultural institutions will be open (free of charge) to visitors until the early hours of the morning. Also, sightseers will be treated to various parades, concerts, and other live performances taking place on the streets of Paris.
CAFe Budapest Contemporary Arts Festival, Hungary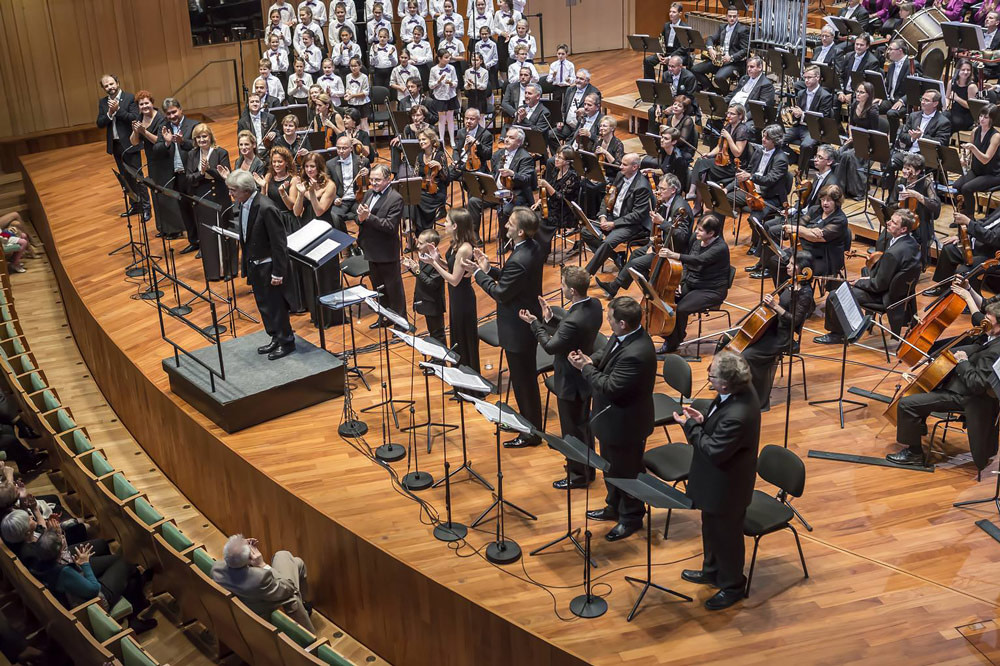 CAFe Budapest Contemporary Arts Festival takes place between October 2, 2023 – Wednesday, October 18, 2023 in the Hungarian capital and is one of the best events of its kind in the country.
Focusing on present-day reformist artists, the cultural festival features all sorts of music concerts, fine art programs, exhibitions, theater, dance, and many other performances designed to highlight Budapest's vibrant cultural scene.
Popular venues include the National Theater, Trafó House of Contemporary Arts, the Atrium Cinema, as well as other cultural institutions and cafés throughout Budapest.
Alba White Truffle Festival, Italy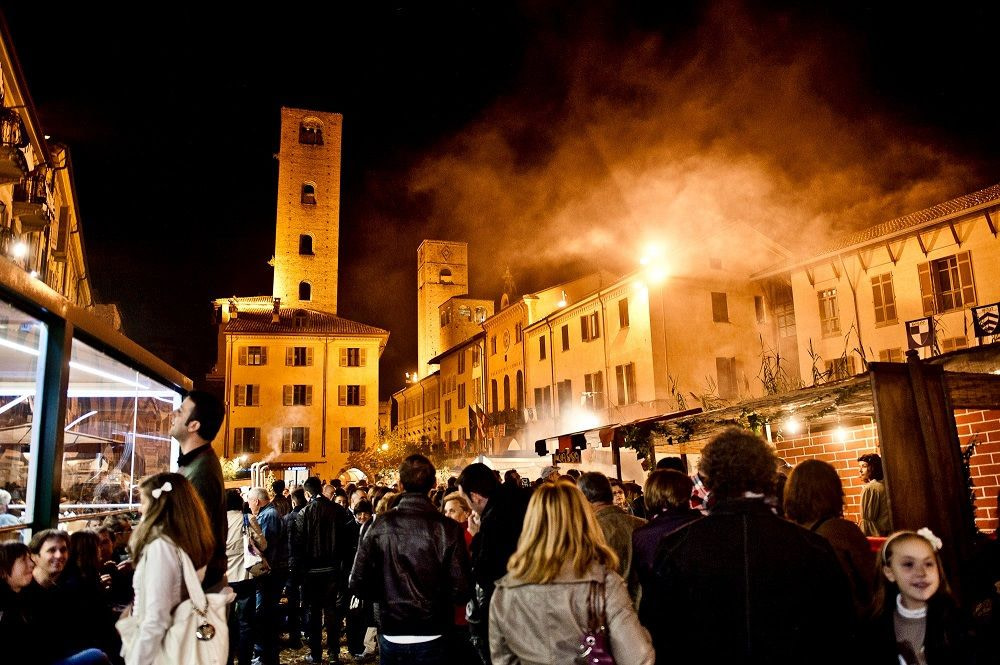 The city of Alba in Piedmont is the truffle capital of Italy, and each year during the months of October and November, the town celebrates its beloved produce with a plethora of entertaining events.
Many concerts, food markets, races, sports, food fairs, cultural programs, and wine tasting opportunities complement Alba White Truffle Festival, offering visitors a one-of-a-kind cultural and culinary experience.
This year, the festival runs from October 7 to December 3.
Amsterdam Dance Event, The Netherlands
From 18 to 22 October 2023, Amsterdam becomes Europe's capital of electronic music. Amsterdam Dance Event, aka ADE, is not only the largest electronic club festival in the world but also the foremost conference of its kind, where experts in the field discuss the industry's future.
From world's top DJ's to up-and-coming musicians, the festival features no less than 2,500 artists performing their absorbing sounds in fancy clubs across the city. While the days are jam-packed with workshops, conference sessions, and technical demonstrations, the nights erupt with the latest bits, so maximum fun is guaranteed.
Bienal de Flamenco de Sevilla, Spain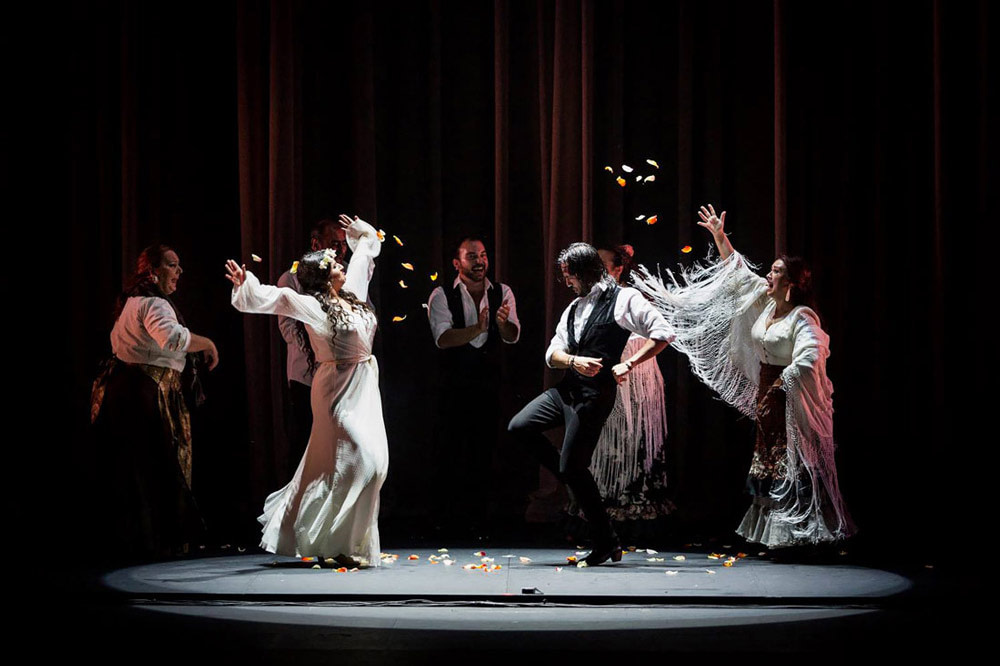 Held in Seville only in the even-numbered years, Bienal de Flamenco is one of the finest and most famous flamenco events in the world. Expect wonderful guitar music, dancing, toque, and singing shows dedicated to this passionate form of art born in Andalusia, Spain.
Top venues comprise the illustrious Teatro de la Maestranza, Teatro Lope de Vega, FIBES Auditorium, the Alcázar Palace, and many more. Various concerts and live performances will also be held in the charming little plazas across the city.
From pure traditional flamenco to some progressive sub-genres, the festival promises to delight its visitors with over 70 first-class, flamboyant spectacles performed by the world's best flamenco artists.
The next edition of the festival will take place in 2024.
Galway International Oyster & Seafood Festival, Ireland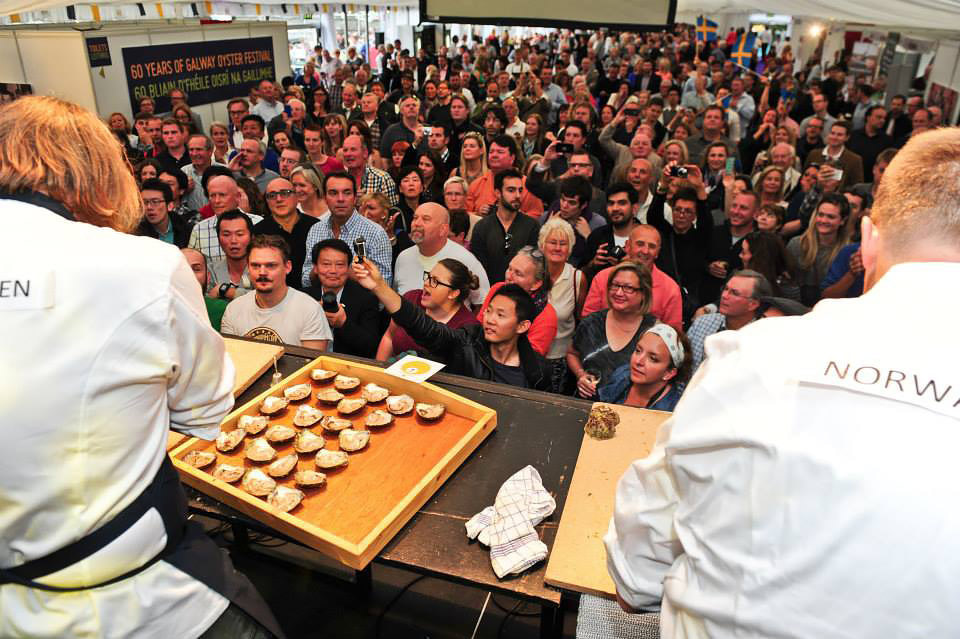 Every fall, on the very last weekend in September, the city of Galway in west Ireland comes to life while celebrating the country's most recognizable food fest – Galway International Oyster & Seafood Festival. In addition to the spectacular, unspoiled beauty of the region, participants are invited to get a real taste of Ireland's main delights: Guinness, live music, and the best gourmet seafood.
Among the festival's main attractions are the Oyster Pearl Contest, the Street Festival, the National Oyster Opening Championship, and the dazzling closing banquet. Adding to the event's charm are various street performances and live music concerts, colorful parades, cooking demonstrations, all-night dancing, and plenty of family-friendly activities.
Oktoberfest, Germany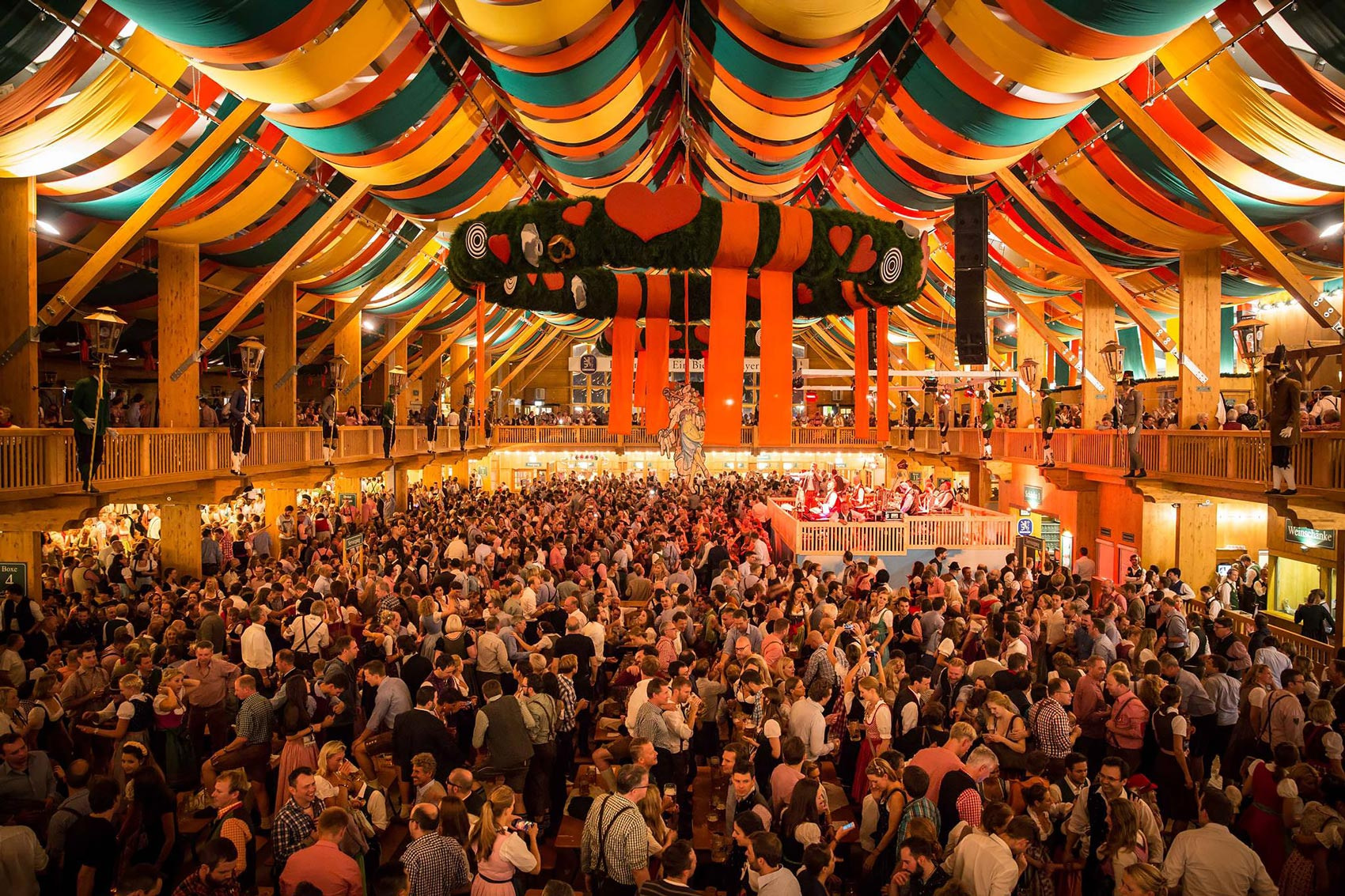 Every autumn, for almost 200 years, millions of people from all over the world flock to Munich to take part in the world's most famous beer festival: Oktoberfest.
Deeply rooted in the Bavarian culture, this bulky fest – actually the Largest People's Fair in the world – welcomes its guests with traditional food, plenty of music, beautiful ladies wearing dirndl, as well as dozens of lively tents hosting spectacles, parties, and contests. And, of course, the prom queen – millions of liters of German beer.
Oktoberfest 2023 will take place from September 16 to October 3.
Barcolana Regatta, Italy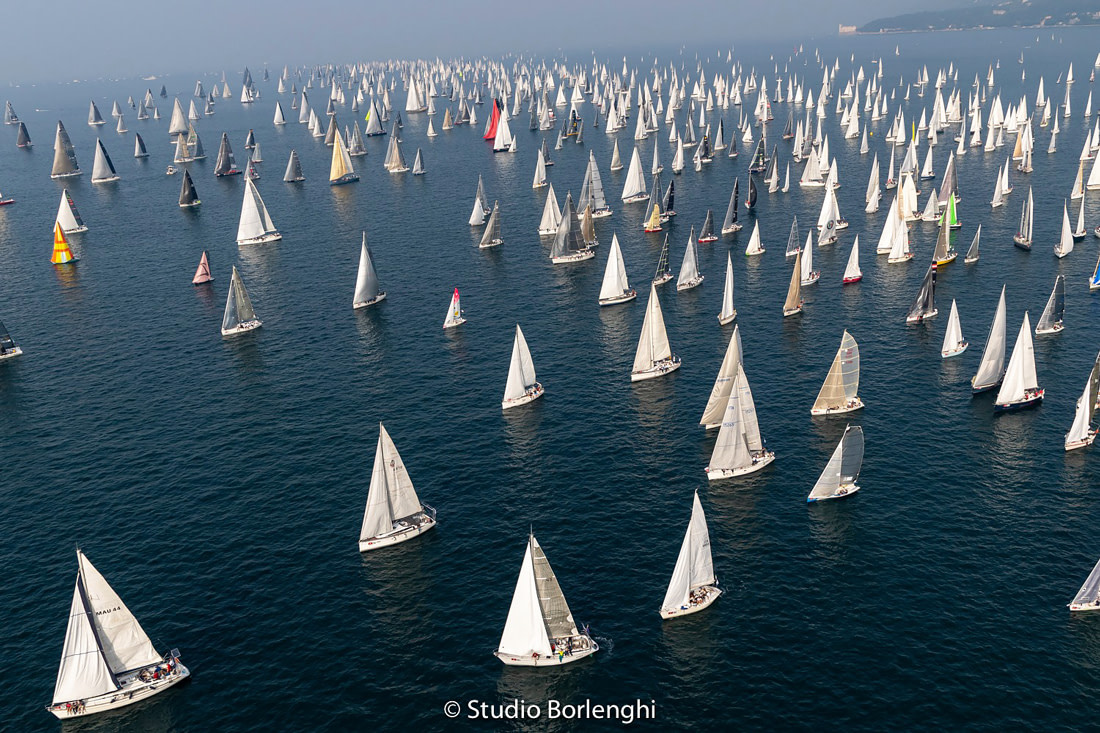 One of the most unique festivals in this list, the Barcolana Regatta gathers over 2,000 boats and 16,000 sailors in the Gulf of Trieste to partake in the largest sailing race in the world.
The historic boating competition is held between 29th September – 8th October 2023, and there are hundreds of exciting events surrounding it, including water sports, night concerts, a parade of vintage vessels, as well as a temporary village full of stores and food stalls. Another highlight of the Barcolana Regatta is the Fine Art Sails – a charitable race featuring extraordinary sails painted by well-known artists.
Do you know some other cool festivals in Europe this fall?