Futuristic vision and Arabic sensibility blend seemingly in the United Arab Emirates, one of the most liberal, dynamic, and fascinating countries in the Gulf. This is a land of opulent skyscrapers, city-size shopping malls, and sci-fi mega-projects, but venture beyond the obvious, and you'll find mysterious singing sands, charming mountain towns, and mind-blowing art.
When planning your vacation to the UAE, let these 5 stunning attractions inspire your itinerary and lead you on a journey of discovery through the country's culture, history, and enigmatic nature.
Louvre Abu Dhabi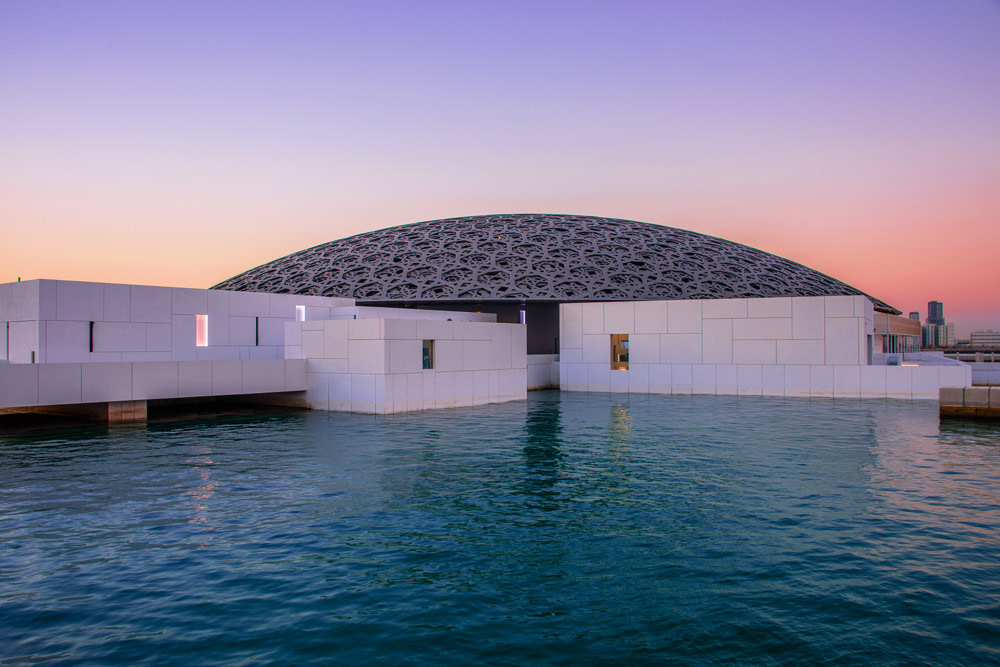 Located on the Saadiyat Island, the emirate's new cultural district, Louvre Abu Dhabi houses a fabulous collection of artworks from various eras and cultures around the world.
The creations on display are of outstanding quality, ranging from prehistoric artefacts to contemporary artworks. Nevertheless, visitors will also have the chance to admire a number of masterpieces borrowed from world-class French institutions, such as Leonardo da Vinci's "La Belle Ferronniere", Monet's "Gare Saint-Lazare", or "Madonna and Child" by Giovanni Bellini.
Designed by Pritzker-prize winning architect Jean Nouvel, this one-of-a-kind universal museum is also an engineering tour de force, with a dazzling silvery dome hat seems to float above a cluster of white, cubical buildings reminiscent of traditional low-lying Arab settlements.
Dubai Miracle Garden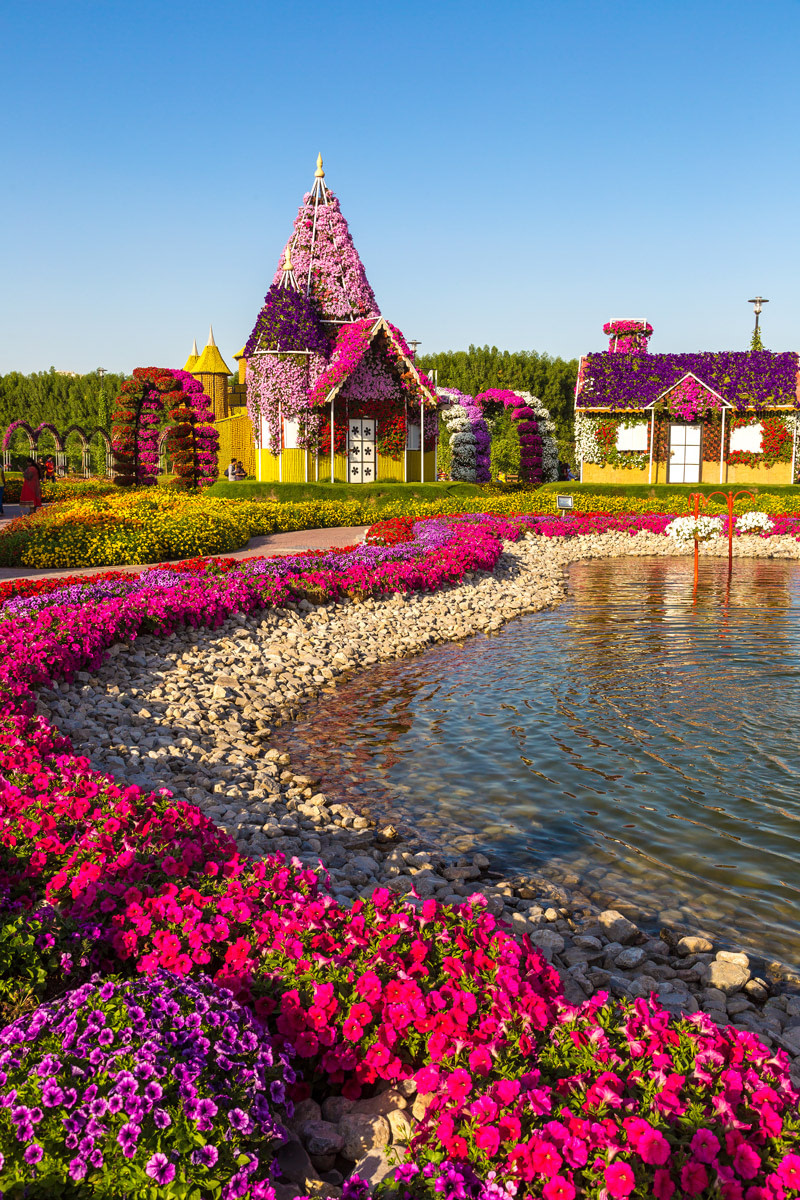 Wandering through Dubai Miracle Garden's verdant paths, beneath heart-shaped archways and past beautifully festooned fantasy castles, will make you feel like Alice in Wonderland. With over 100 million blooms on display, this is the world's largest flower garden, a true visual spectacle, full of color and fragrance, in the middle of the desert.
The lush 72,000-square-meter oasis impresses with its extravagant floral structures and surreal designs that comprise giant plant-covered peacocks, breathtaking flowerbeds, and even an herbaceous replica of Burj Khalifa.
The attraction is located in Dubailand, near the Arabian Ranches, and the displays change seasonally, ensuring a fresh new experience with every visit.
Sheikh Zayed Grand Mosque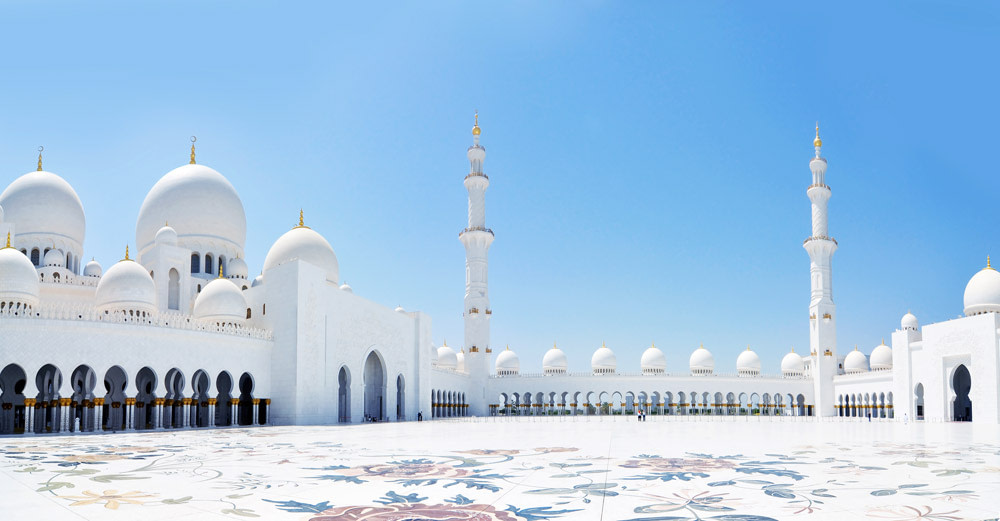 Completed in 2007, Abu Dhabi's Sheikh Zayed Grand Mosque is an astonishing example of modern Islamic architecture, finished in pure white Greek marble and surrounded by reflective tiled pools. The complex covers an area of 22,412 m2 and embraces cultural and religious diversity, being one of the few in the UAE open to non-Muslims.
Designed by Syrian architect Yousef Abdelky, the grandiose structure marks the entrance to Abu Dhabi City Island, featuring 82 onion-top domes, gorgeous Moorish archways, 4 awe-inspiring minarets in different architectural styles, as well as thousands of hand-carved marble columns inspired by the Arabian date palms and embedded with precious stones.
Adorned with Arabic calligraphy, Swarovski crystals, and 24 carat gold gilded chandeliers, the interior is even more spectacular. Also, the main prayer hall is home to the largest hand-knotted carpet in the world, a stunning 5,700 square meter tapestry of intricate Islamic motifs in 25 natural colors, made of 35 tons of New Zealand wool and 12 tons of Iranian cotton.
Capable of accommodating 40,000 worshippers, this is one of the largest mosques in the world, and definitely among the most beautiful.
The Singing Sand Dunes of Liwa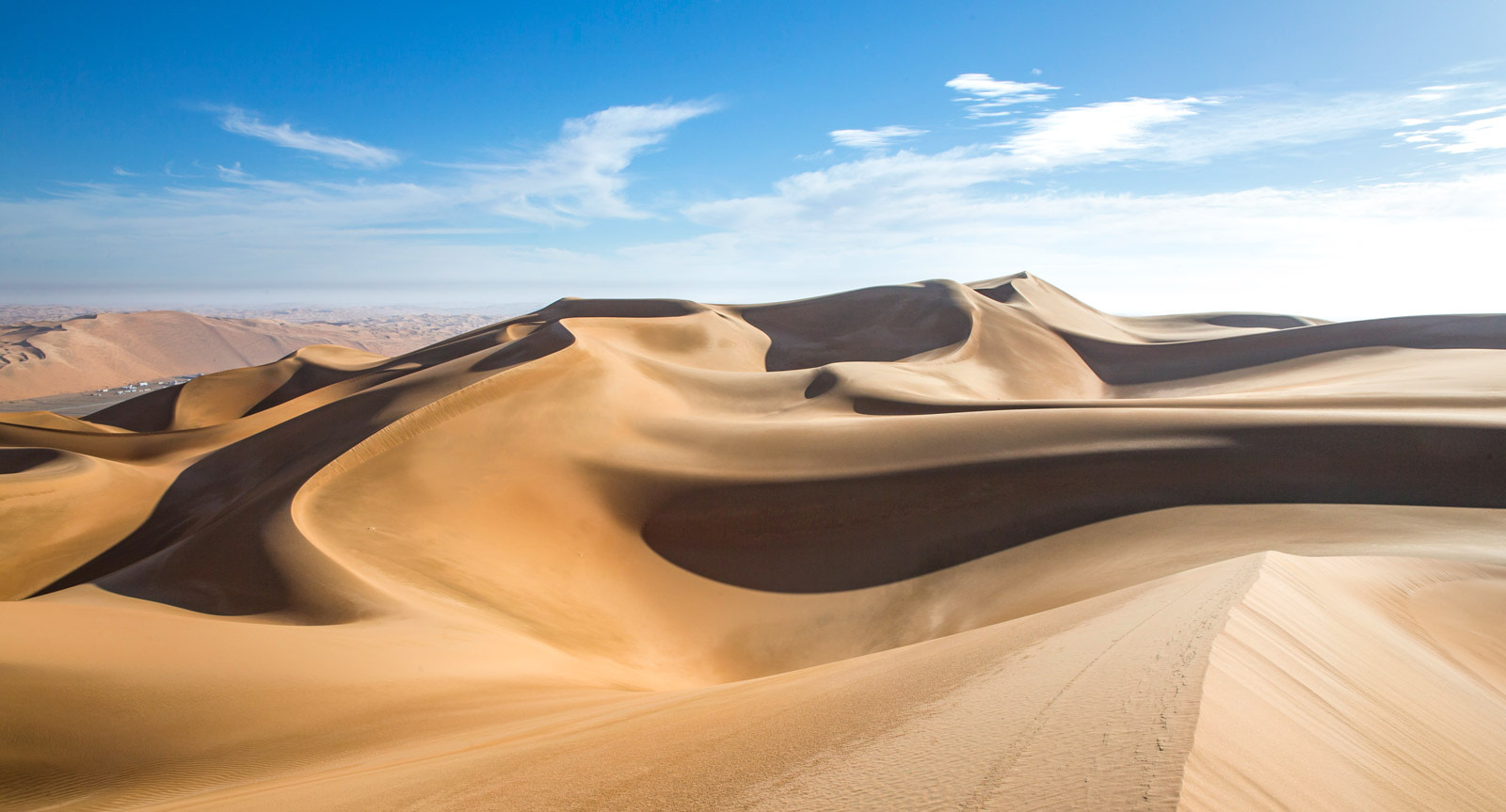 Although most travelers to the United Arab Emirates are drawn here by the high life and engineering marvels of Dubai or the sophistication of Abu Dhabi, no quintessential Arabian experience would be complete without a visit to the desert. Highly recommended are the giant dunes of Liwa, famous for their dramatic scenery and hypnotic singing sands.
Part of Liwa Oasis, in the Empty Quarter (Rub-al-Jali) – the world's largest and least explored expanse of sand, these dunes are about 220 km south-west of Abu Dhabi Island and can be visited on guided tours from Liwa or other nearby cities.
According to local legends, the bizarre sounds are whispers of evil spirits, but scientists believe they're nothing but "periodic oscillations of air pockets between the grains". Natural phenomenon or not, hearing the mysterious music of the desert is a once-in-a-lifetime experience, and definitely not something you can do everywhere. In fact, there are around 40 whistling sand spots around the world, but the singing dunes of Liwa are said to be the loudest.
Hatta, Hajar Mountains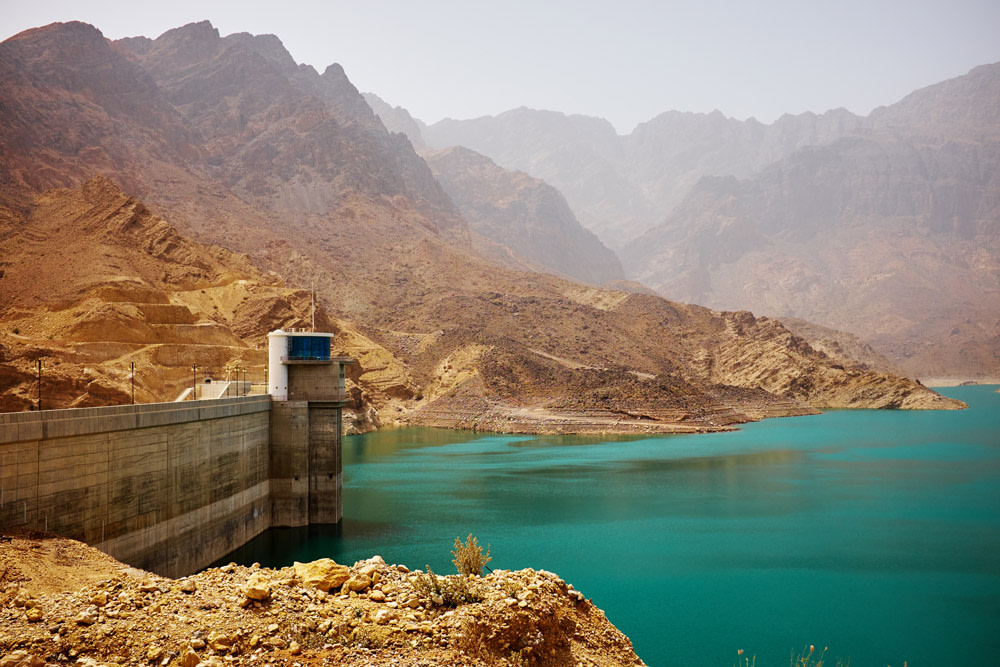 Perched high in the craggy Hajar Mountains, Hatta is a welcome change of scene from the dazzle and glitz of Dubai. Thanks to its magnificent mountain scenery and pleasantly cool climate, the picturesque town, which is actually an enclave of Dubai emirate, has long been a popular summer retreat for adventure seekers and local families looking to escape the urban grind.
Surrounded by some of the most beautiful natural scenery in the UAE, Hatta is perfect for hiking and mountain biking. Nevertheless, sports enthusiast can kayak in the bright turquoise waters of the Hatta Dam, whereas culture and history lovers can get their fix at Hatta Heritage Village, a cluster of reconstructed buildings and typical mountain dwellings that resembles a traditional Emirati settlement.
Hatta lies 135 km southeast of Dubai, which makes it a wonderful day trip for vacationers looking to discover more of the UAE's wonders.