Located in an up-and-coming neighborhood in Amsterdam-West, Hotel Not Hotel boasts supremely comfortable beds, but that's the only conventional thing about it. Other than that, this place is a labyrinth of atypical accommodations that range from a vintage tram cart to a miniature Spanish villa.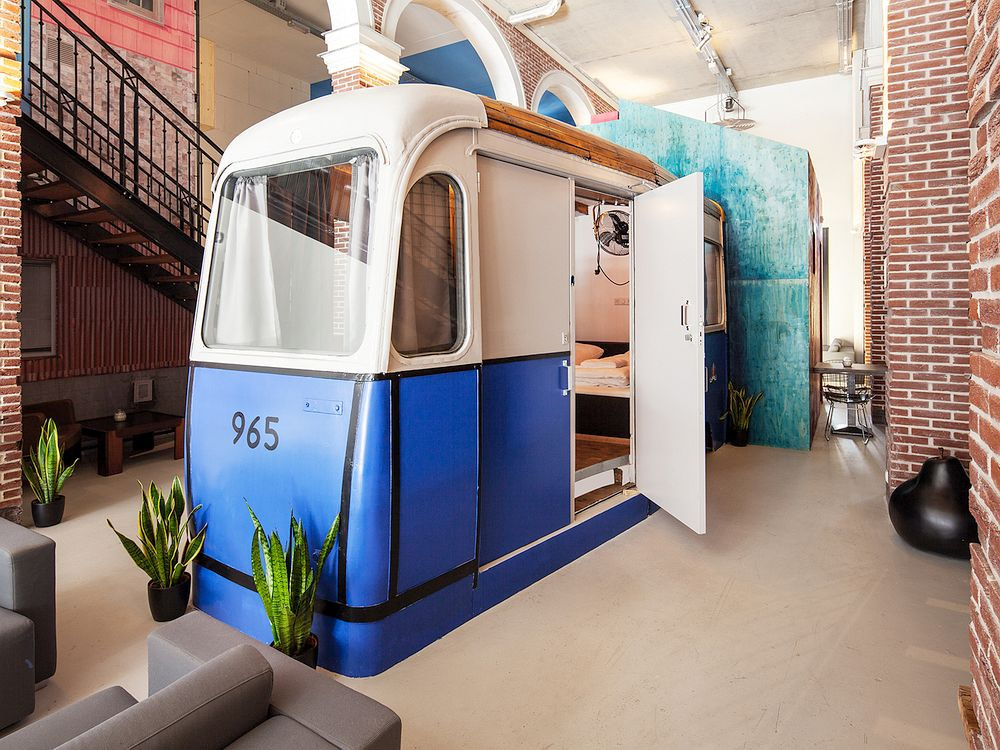 Conceived by a group of Dutch artists and designers from the famous Eindhoven Design Academy, including Collaboration-O, Arno Coenen, and IRIS, the individually styled rooms of this quirky accommodation are freestanding installations, each with its own symbolism and characteristics.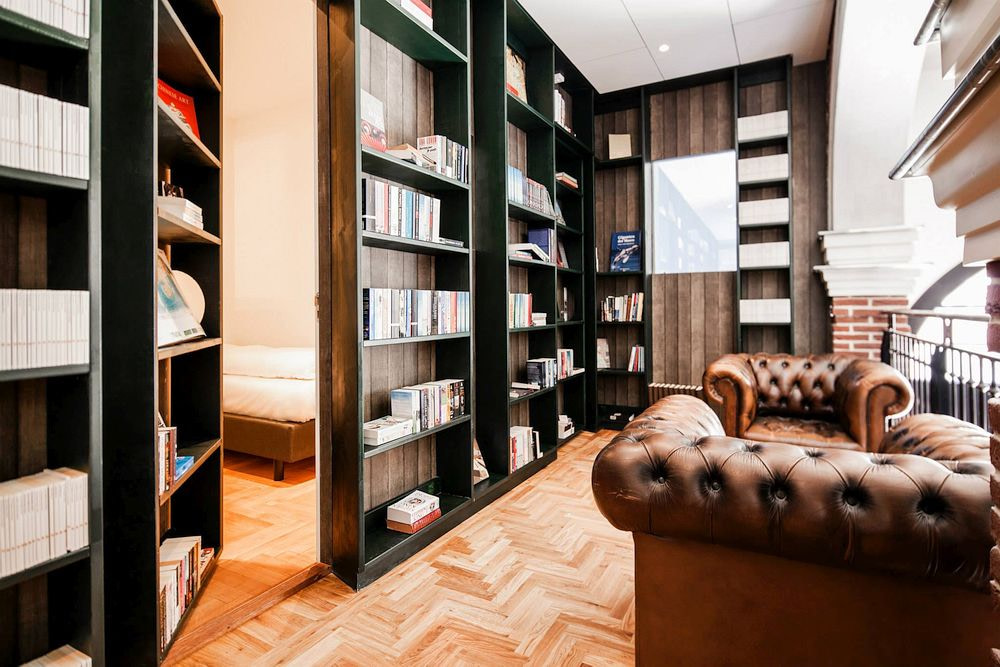 The minimalist Crow's Nest room is perched above the hotel and comes with its own watch tower; Casa No Casa resembles a white-washed Spanish villa and boasts a small faux terrace with orange trees; and Amsterdam Tram Cart is an ingeniously restored half-tram that dates back to the '60s.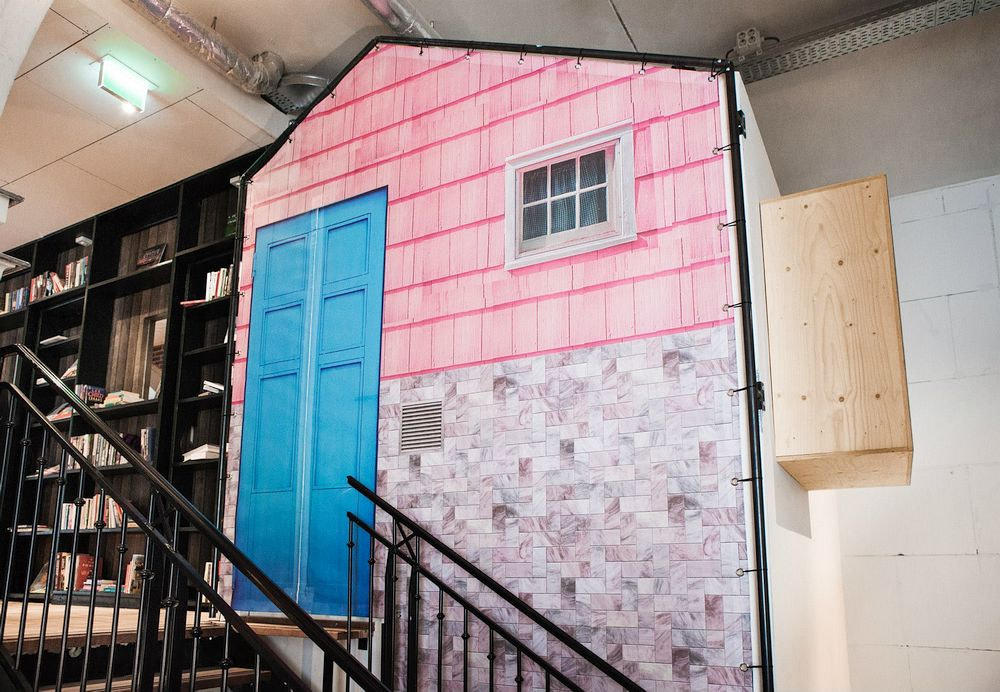 Thanks to its intriguing design, this hotel is the kind of place where what you see is not always what it seems. The Fading Colors house, for instance, changes its shades and atmosphere like a painting studio, and some mysterious rooms are tucked away behind the secret doors of a movable floor-to-ceiling bookcase.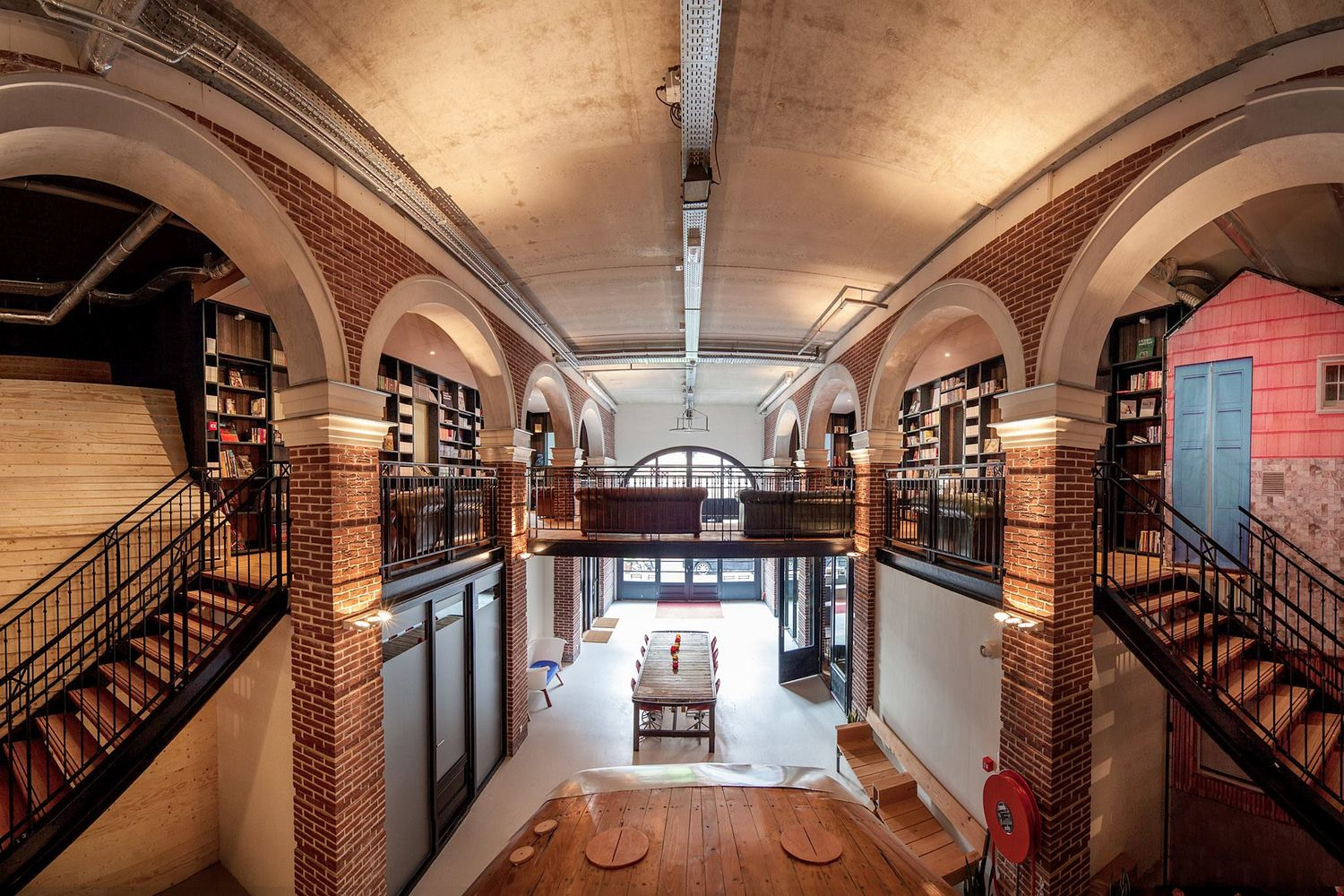 Complementing Hotel Not Hotel's unconventional accommodation quarters is Kevin Bacon, a wonderfully laid-back bar where you can enjoy drinks or a plate of meats and cheeses after a day of sightseeing. Additionally, there's a charming art-filled lobby, free Wi-Fi, and bike rental services.