There's a reason why The Rock has become Zanzibar's most famous restaurant. Rising 7 meters above the emerald waters of the Indian Ocean, this magical dining venue sits on a small stand-alone cliff just off the white-sand Michanwi Pingwe beach, in the middle of the sea.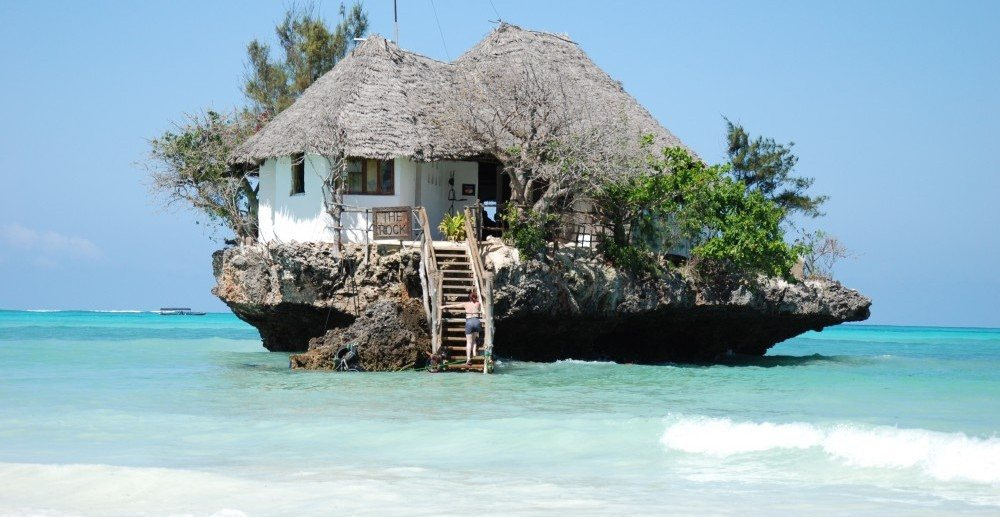 Although the spectacular setting – fully surrounded by water during high tides – is its main draw, The Rock's fishy menu is equally appealing, featuring freshly-caught seafood along with a generous selection of fine wines.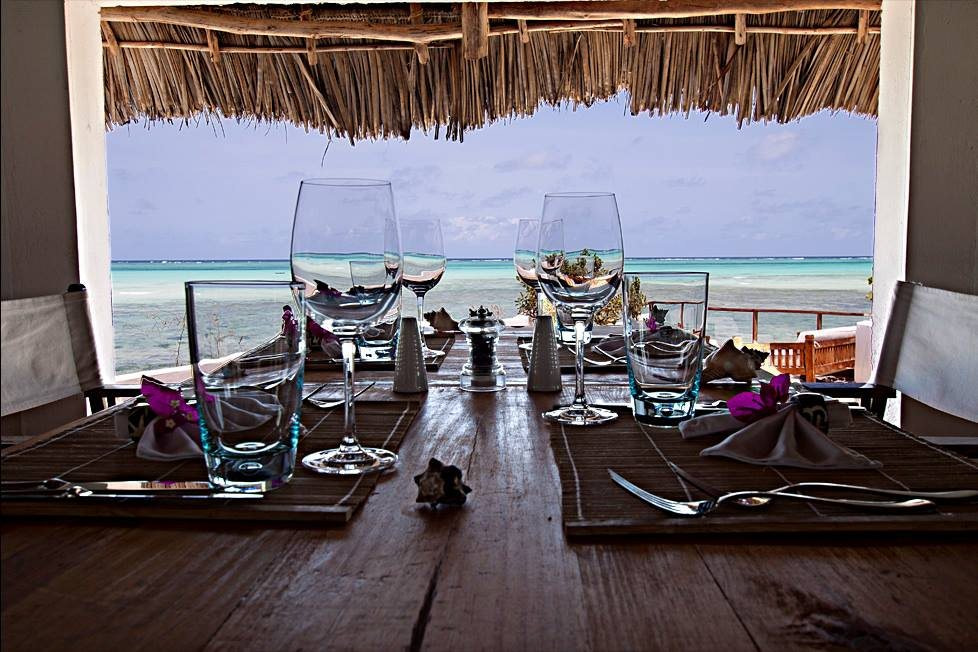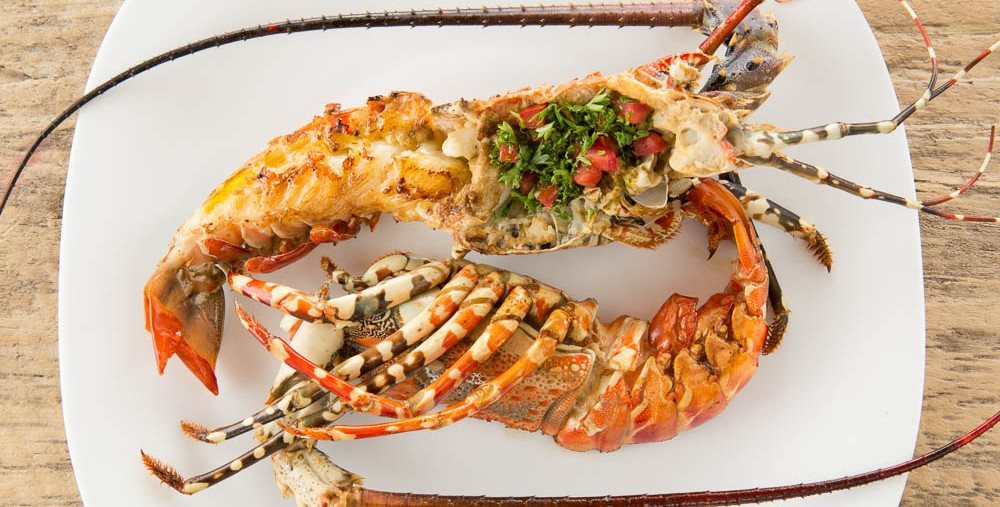 Additionally, guests are offered both indoor seating as well as a glorious terrace where they can dine while accompanied by splendid water views and the gentle sea breeze.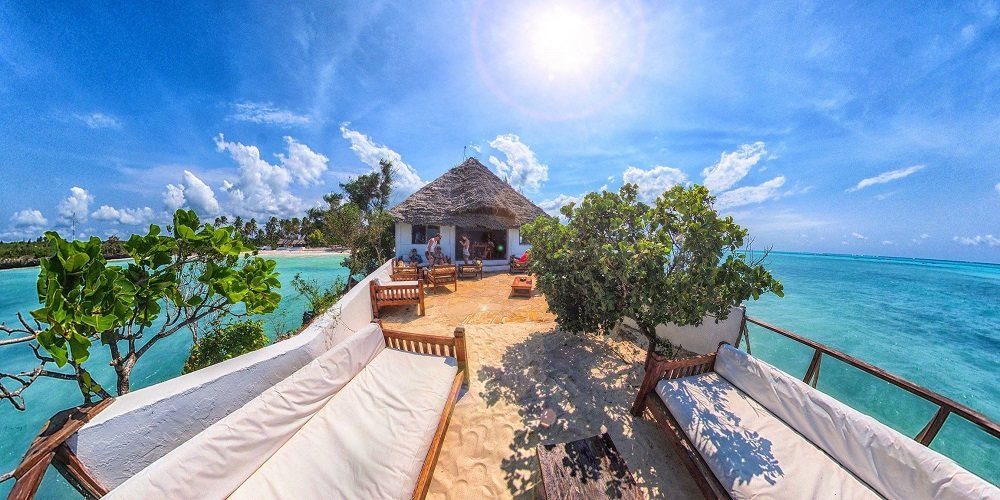 With its delicious locally-inspired cuisine, laid-back atmosphere, and rather simple, traditionally decorated interiors, The Rock is an authentic Zanzibari experience and a downright unforgettable one.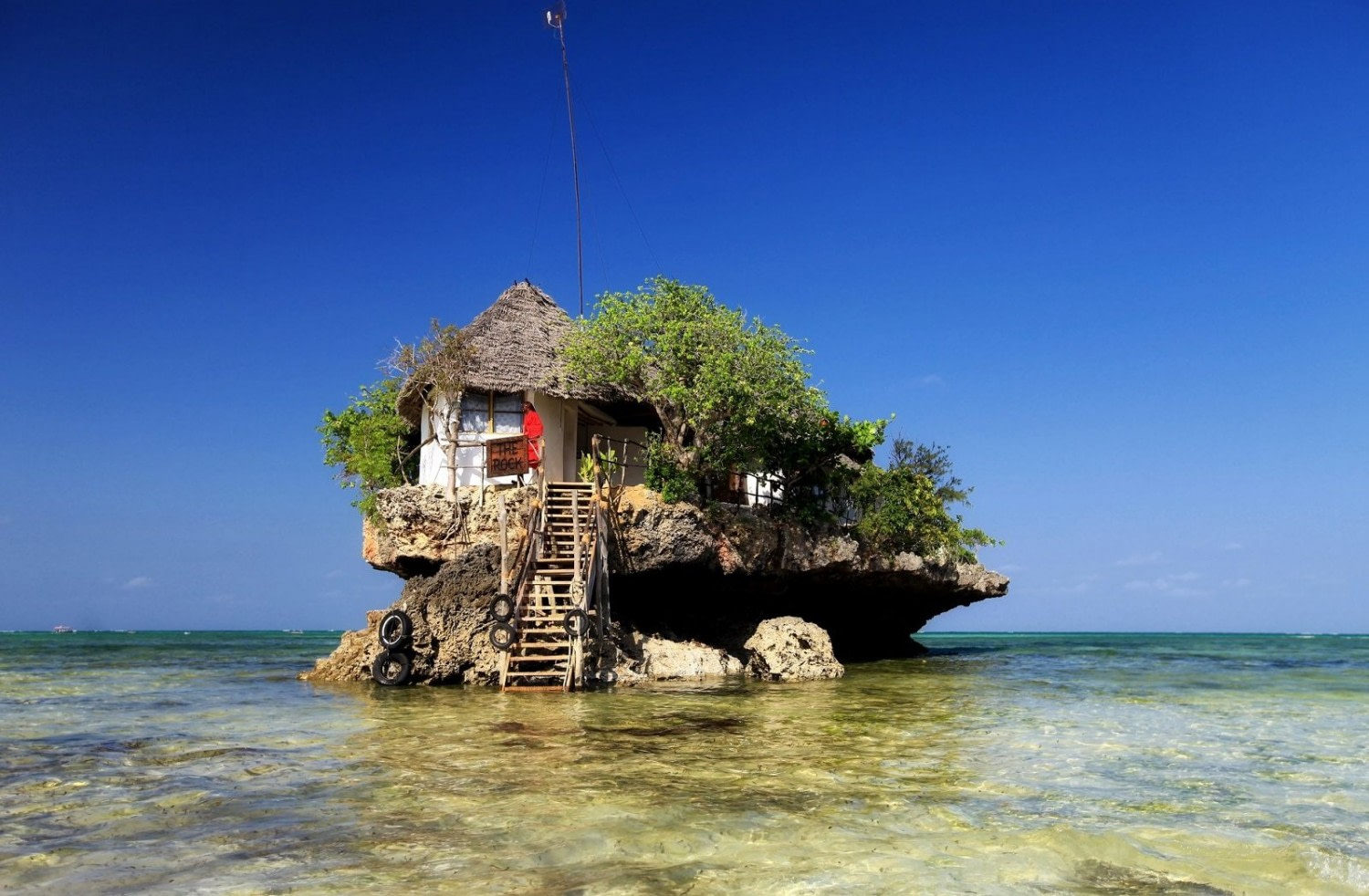 A boat service is provided for visitors looking to leave or reach the restaurant during high tides.