In a world where Uber has become the preferred ground transportation of choice for tech-savvy travelers, I think we all agree that traditional taxis still have their charm. Besides being a convenient and reliable means of transportation, these automobiles licensed to transport passengers for a fare, usually make for great stories to tell back home.
Just like sampling the cuisine of a place, traveling in a local cab will, most of the times, give you an insight into the culture of that particular place. And while some of them share many characteristics, not all are created equal. These vehicles vary from country to country and even city to city, offering a broad spectrum of experiences to visitors.
From New York's iconic yellow cabs to the quirky tuk-tuks of Thailand, here are some the coolest and most interesting taxis around the world.
1. New York City's Yellow Cabs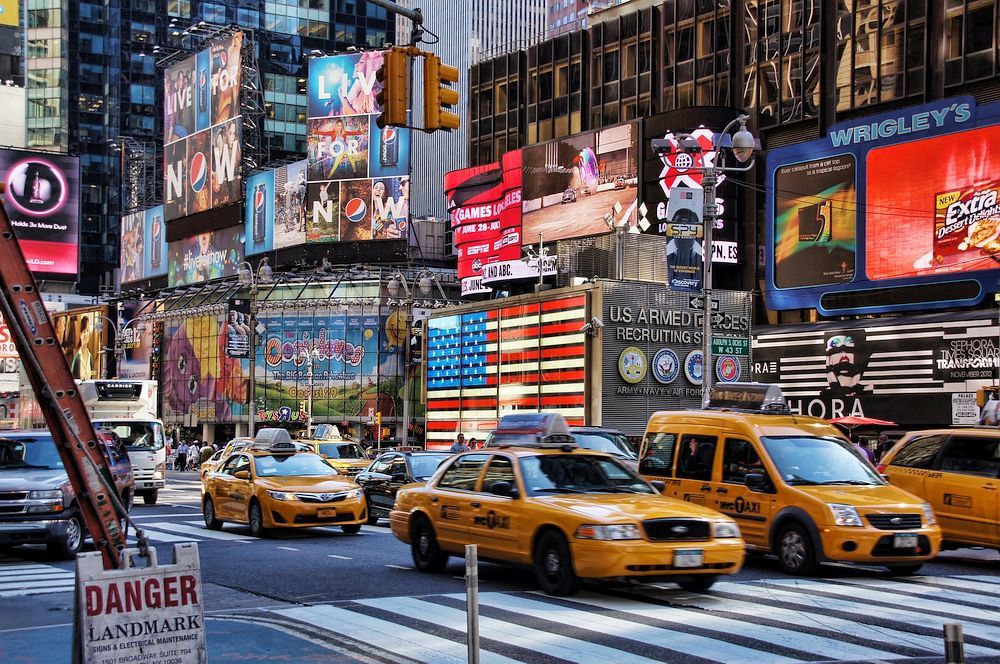 New York City's affair with taxis began in 1897, when Samuel's Electric Carriage and Wagon Company, the first taxicab firm in town, made 12 electric hansom cabs available to citizens. The city's first gasoline-powered taxis, however, were imported from France in 1907 and painted canary yellow in order to be visible from a distance. Nowadays, NYC has more cabs than regular cars.
2. The Viennese Fiaker
Vienna is famous for its horse-drawn taxicabs, called Fiakers. Usually operated by family-run companies, they date back to 1693 and are part of the city's rich heritage. Although today these traditional horse-drawn carriages are mainly used for weddings and ceremonies, a fiaker ride makes for a memorable, authentic experience for the visitor to the elegant Austrian capital.
3. India's Auto Rickshaw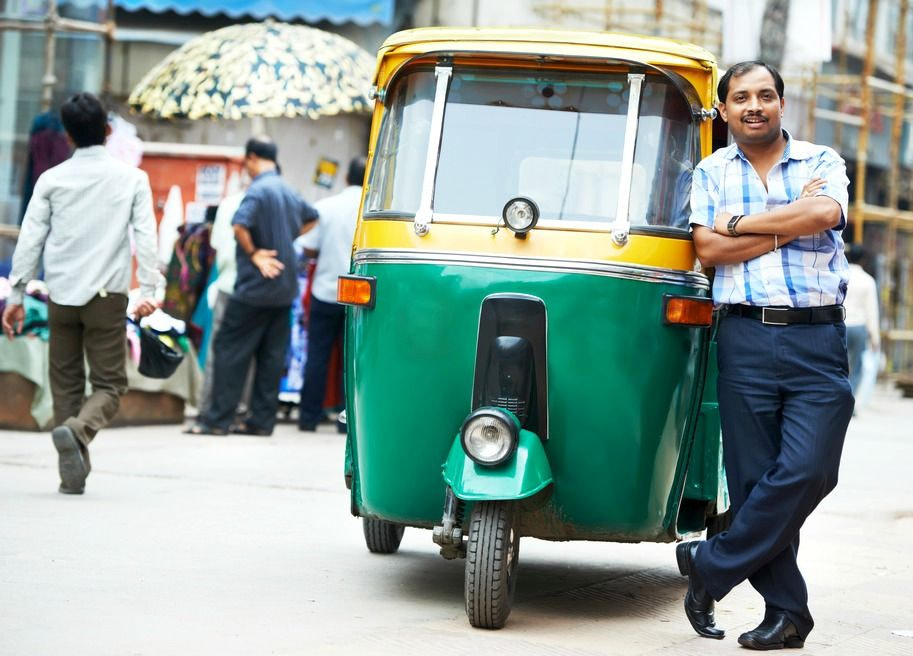 While old black-and-yellow Premier Padmini cabs mingle with white, upmarket private taxis on the chaotic streets of India, is the peculiar auto rickshaw that provides visitors with the cheapest and most authentic traveling experience.
4. Munich's Sleek Taxis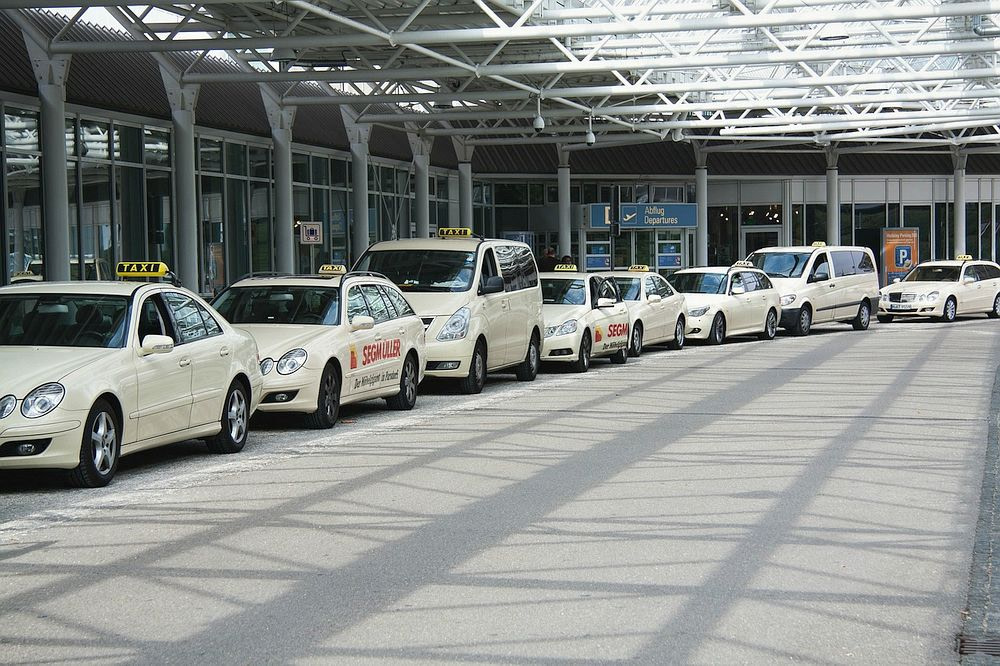 With native engineer Friedrich Wilhelm Gustav Bruhn inventing the taximeter in 1891, it's fair to say that Germany played an important role in the history of taxicabs. These days, most German cities, particularly Munich, stand out for their high-class, cream-colored taxis which include mainly Audi, BMW, and Mercedes-Benz cars.
5. London's Iconic Black Cabs
The origin of taxi can be traced back to 1605, when the first ever public hackney coach service for hire began operating in London. No wonder the city's iconic black cabs are reputed to be among the world's best taxis.
6. Thai Three-Wheeled Tuk Tuks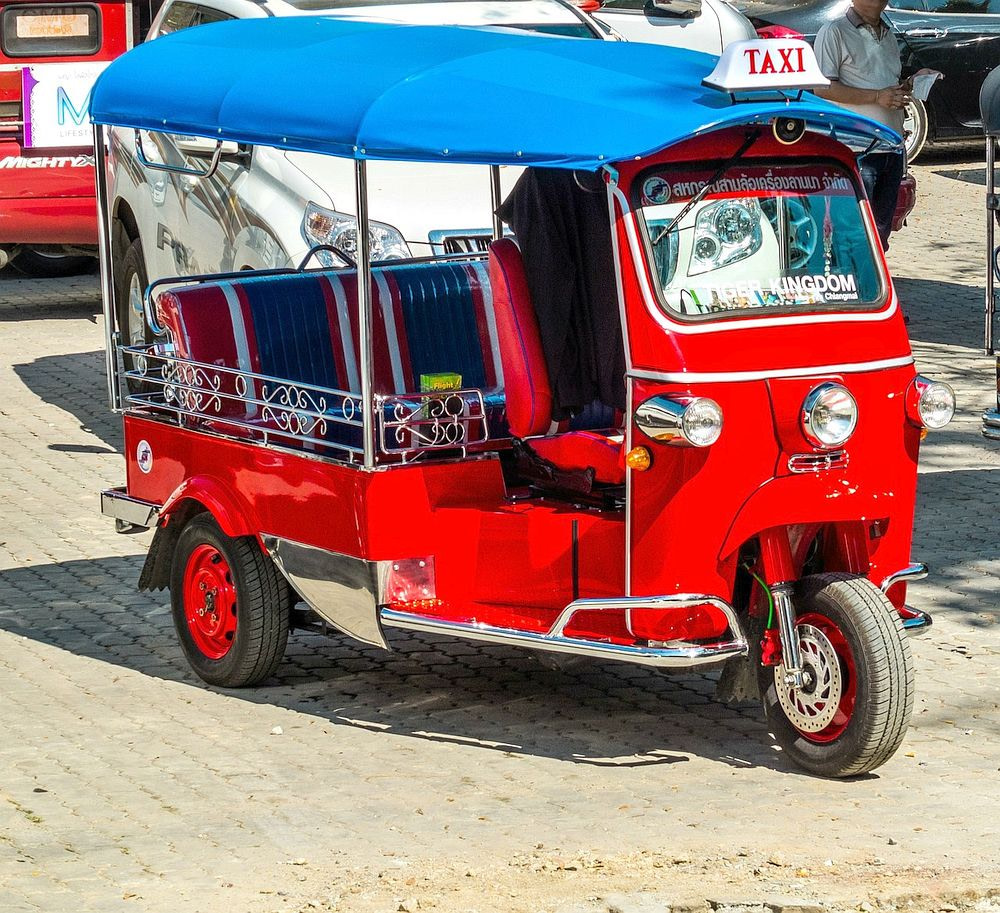 Taxis in Thailand come in various shapes and colors, but you can't leave the country without experiencing the thrill of a tuk-tuk ride. Extremely popular in Bangkok and other Thai cities where traffic congestion is a serious problem, these exciting, three-wheeled vehicles, also called auto rickshaws, are a quick, fun way of getting around.
7. NYC Water Taxi
With a fleet of 12 distinct vessels, New York Water Taxi offers everything from charter and commuter services to wonderful sightseeing along the East River and Hudson River.
8. Mumbai's Black and Yellow Fiats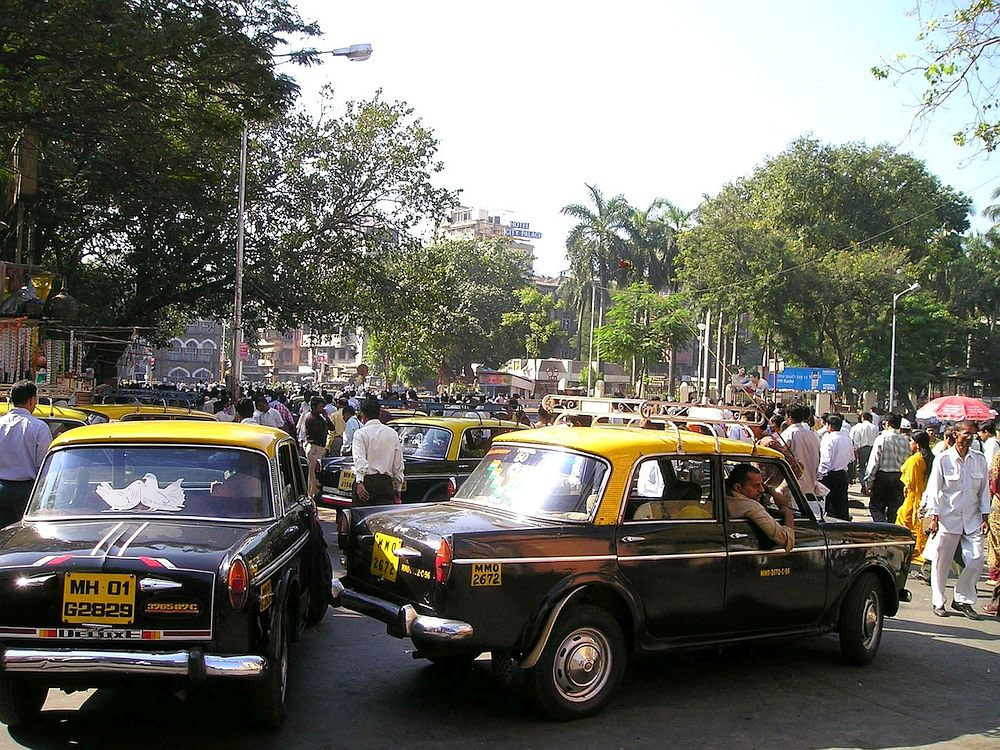 Introduced in 1911, Mumbai's legendary, non-air-conditioned Fiat taxis painted in black and yellow are an integral part of the city's charm and character.
9. H2O Taxi in Victoria, Canada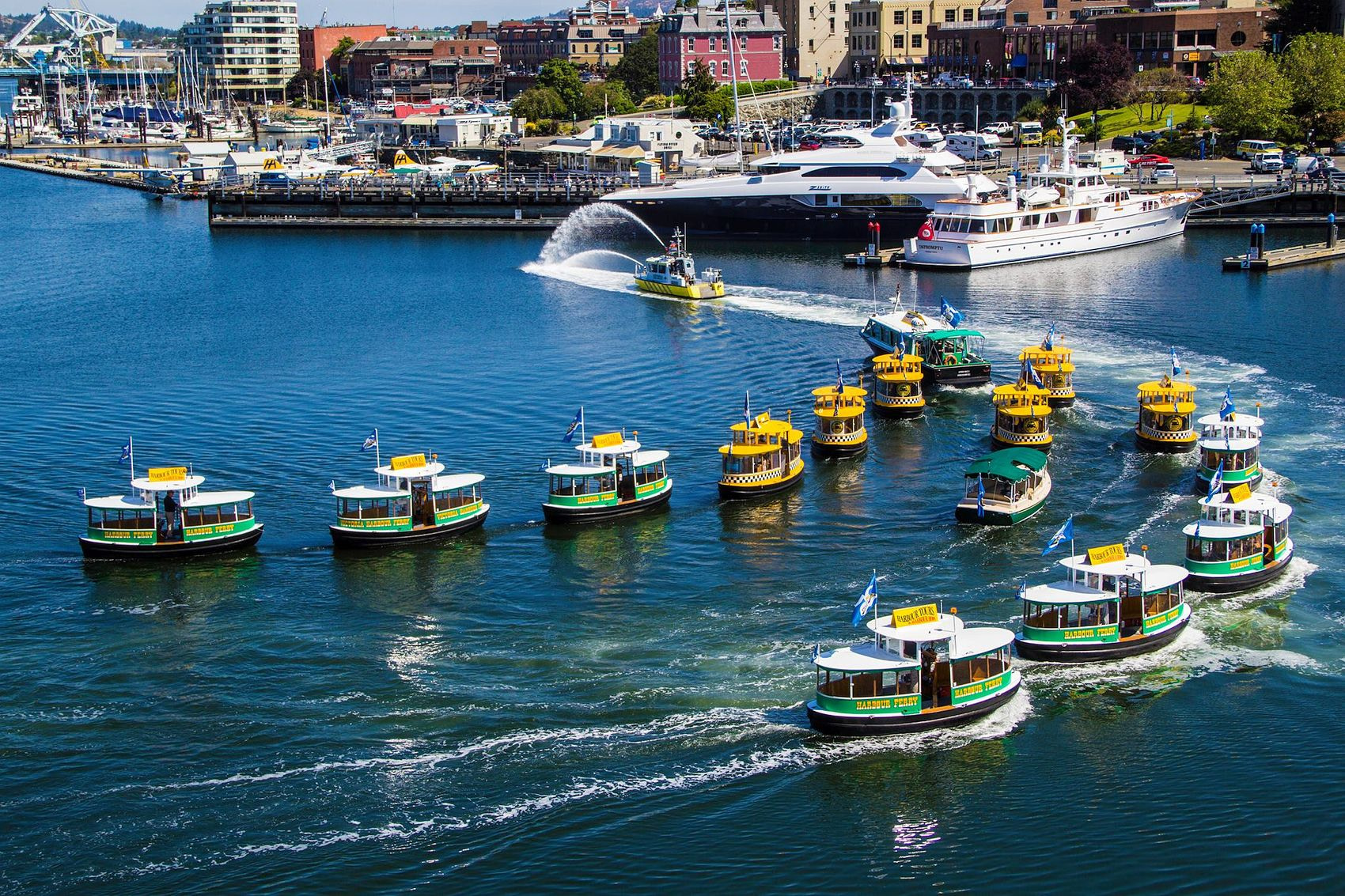 Victoria's water taxis are so cute you'll want to circle the harbor continuously. Launched by Victoria Harbour Ferry, the H2O Taxi service runs daily from March to October.
10. Tricycles in the Philippines
Locally known as tricycles (traysikel in Filipino), auto rickshaws in the Philippines come in various shapes and styles. The most common design is a motorbike with a right sidecar. Nevertheless, you can always find a well-equipped Toyota taxicab in Manila and other major cities throughout the country.
11. Madagascar's Taxi Brousse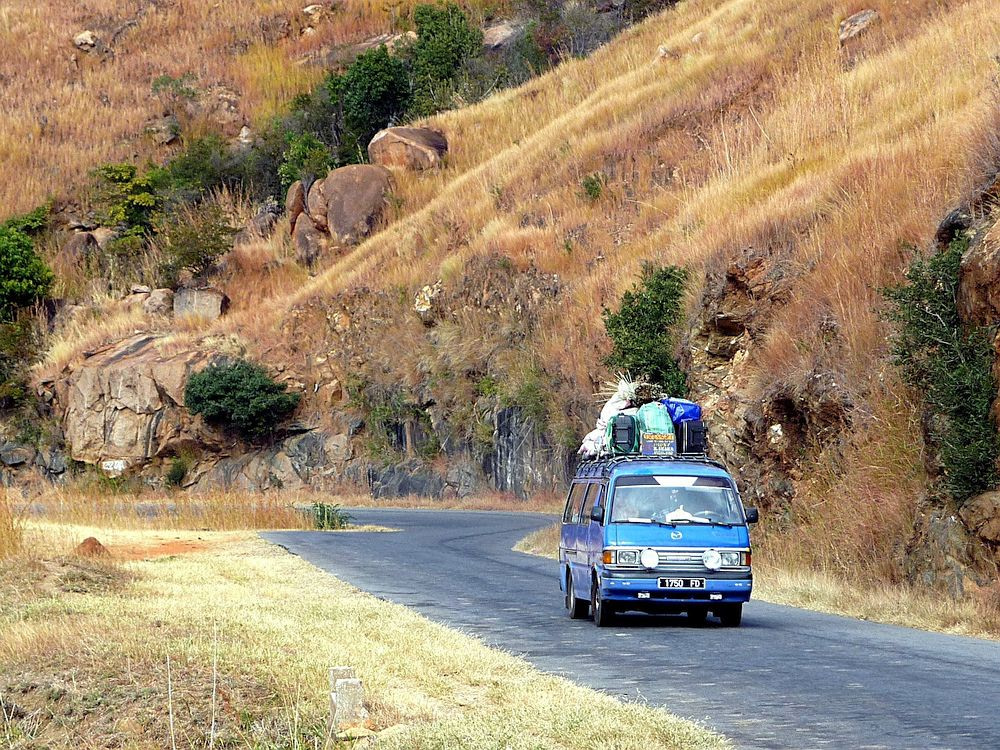 Called taxi brousse, Madagascar's version of bush taxi is usually a minibus used by locals and visitors alike to travel throughout the country. They're slow, crowded, and uncomfortable, but if you want a genuine, authentic experience, then a taxi brousse journey will deliver in spades.
12. Barcelona's Black and Yellow Cabs
No matter the company, all Barcelona taxis are painted yellow and black. They're generally clean, comfortable, well-appointed, and plentiful (over 10,000). Prices tend to be higher on weekends and holidays.
13. The Chinese Sanlunche
Various types of taxis and auto rickshaws are used to transport passengers around China. A distinctive vehicle, however, is the sanlunche, a three-wheeled pedicab or cycle rickshaw introduced in 1950s to replace the pulled rickshaw.
14. Water Taxi in Sydney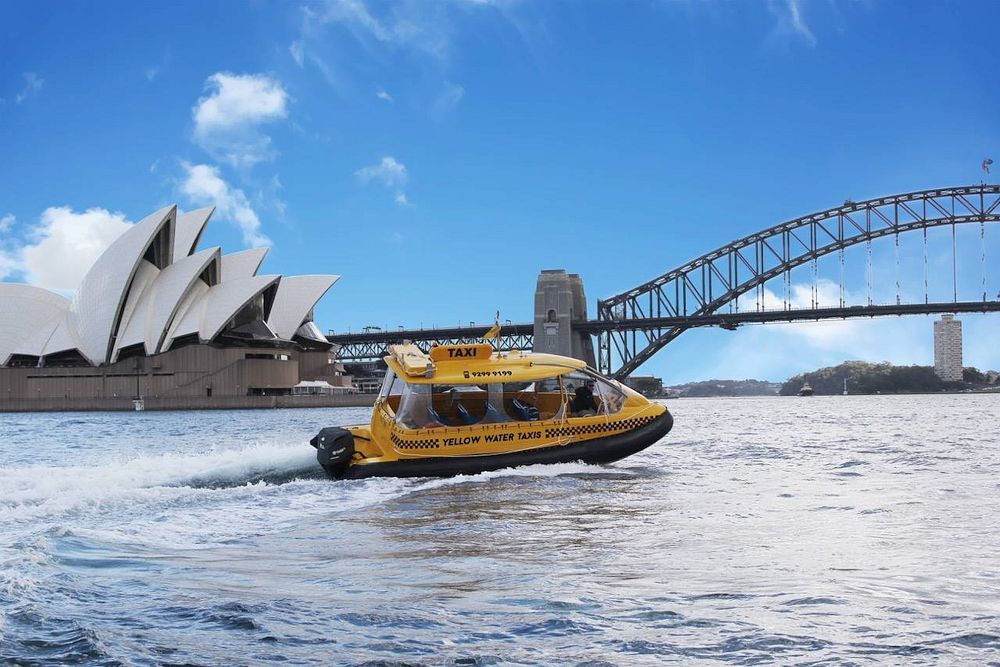 A great way to explore Sydney Harbour, Australian water taxis have open sides, allowing passengers to admire the city's famous landmarks while taking in the fresh sea air.
15. Tokyo's Impeccable Taxicabs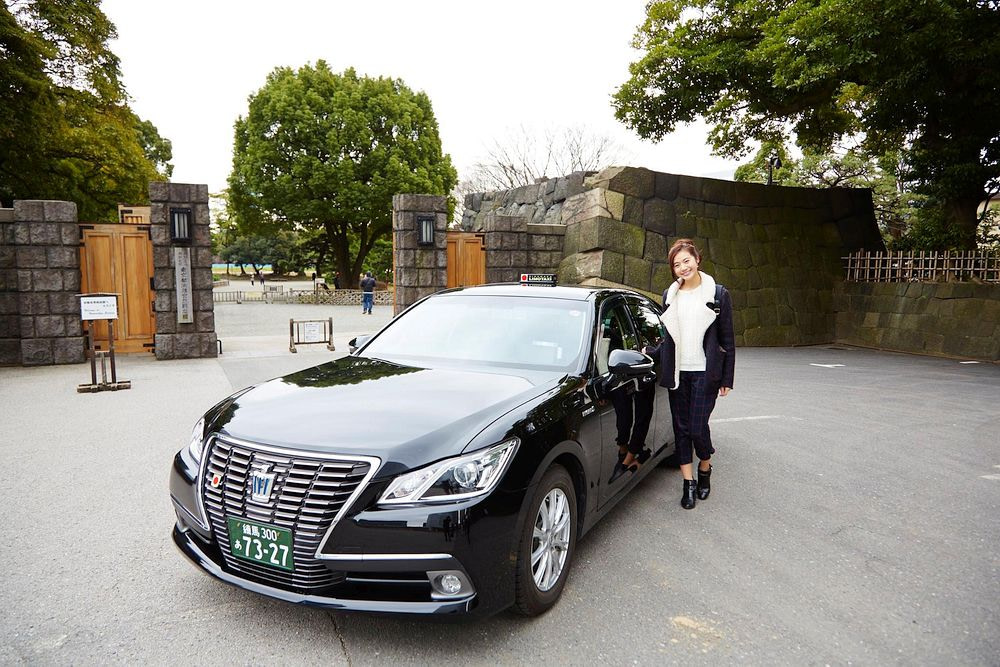 Taxis in Tokyo are notoriously expensive, but also extremely high quality. Expect spotless interiors, doors that open automatically, and polite, white-gloved drivers. Sightseeing taxis are also available.
16. Colombia's Little Yellow Hyundai's
Thanks to its fuel economy, the little Hyundai Atos is the most common type of car used as taxicab in Colombia. They are generally painted yellow.
17. Venetian Water Taxi
With waterways instead of streets, it's no surprise that people in Venice use gondolas and water taxis to get around the city. Locally known as taxi acquei or motoscafi, these speed boats are the fastest and priciest way to move around.
18. Capri's Convertible Cabs
Friendly drivers and convertible cars make taxi rides on the beautiful island of Capri a real pleasure.
19. Bicitaxi in Mexico City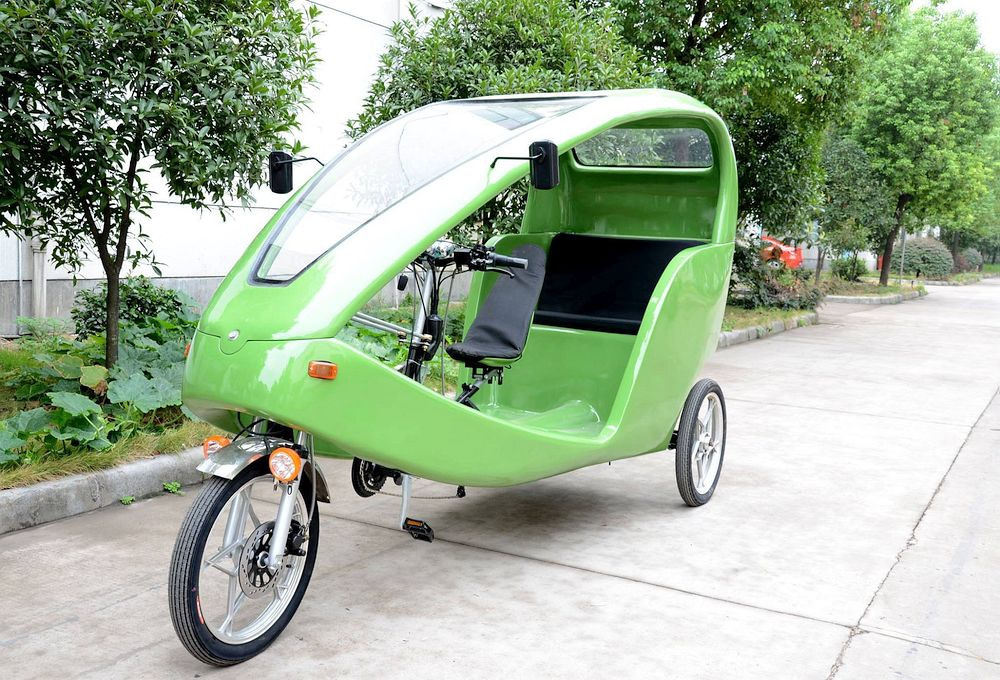 The bicitaxi (electric bike taxi) is a wonderful, eco-friendly alternative for transportation throughout Mexico City's bustling downtown.
20. Bike Taxi in Paris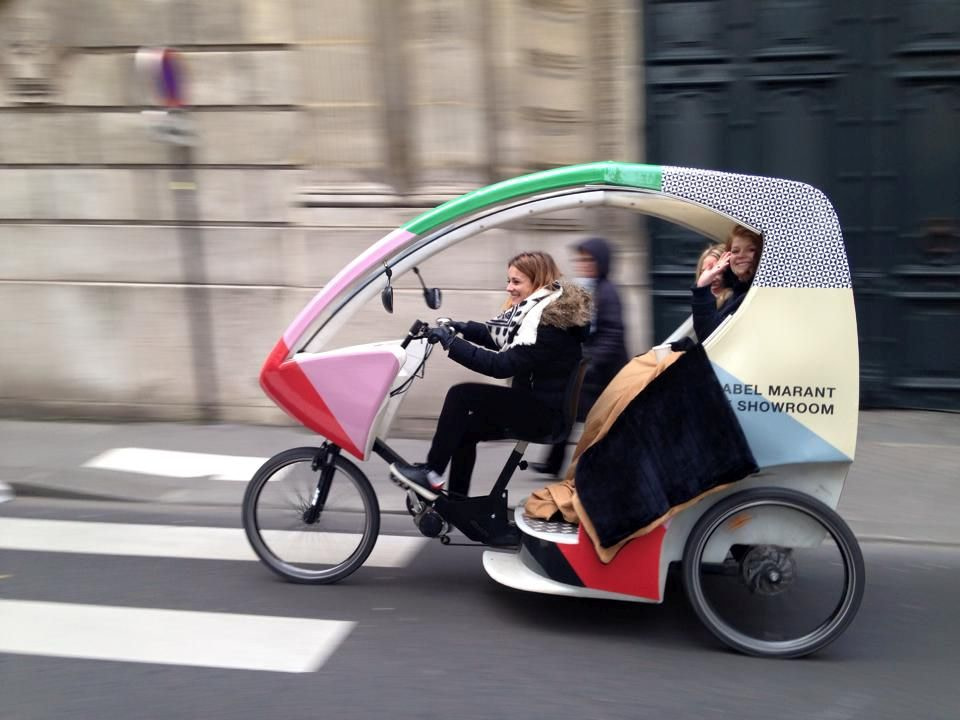 There are currently 4 companies offering bicycle taxi service in and around Paris. Although slow (about 13 km/hour), these chauffeur-driven electric bike taxis are an efficient and sustainable mean of transport. The French capital is also home to a couple of companies offering upscale motorcycle taxi services.
21. Hong Kong's Red Taxi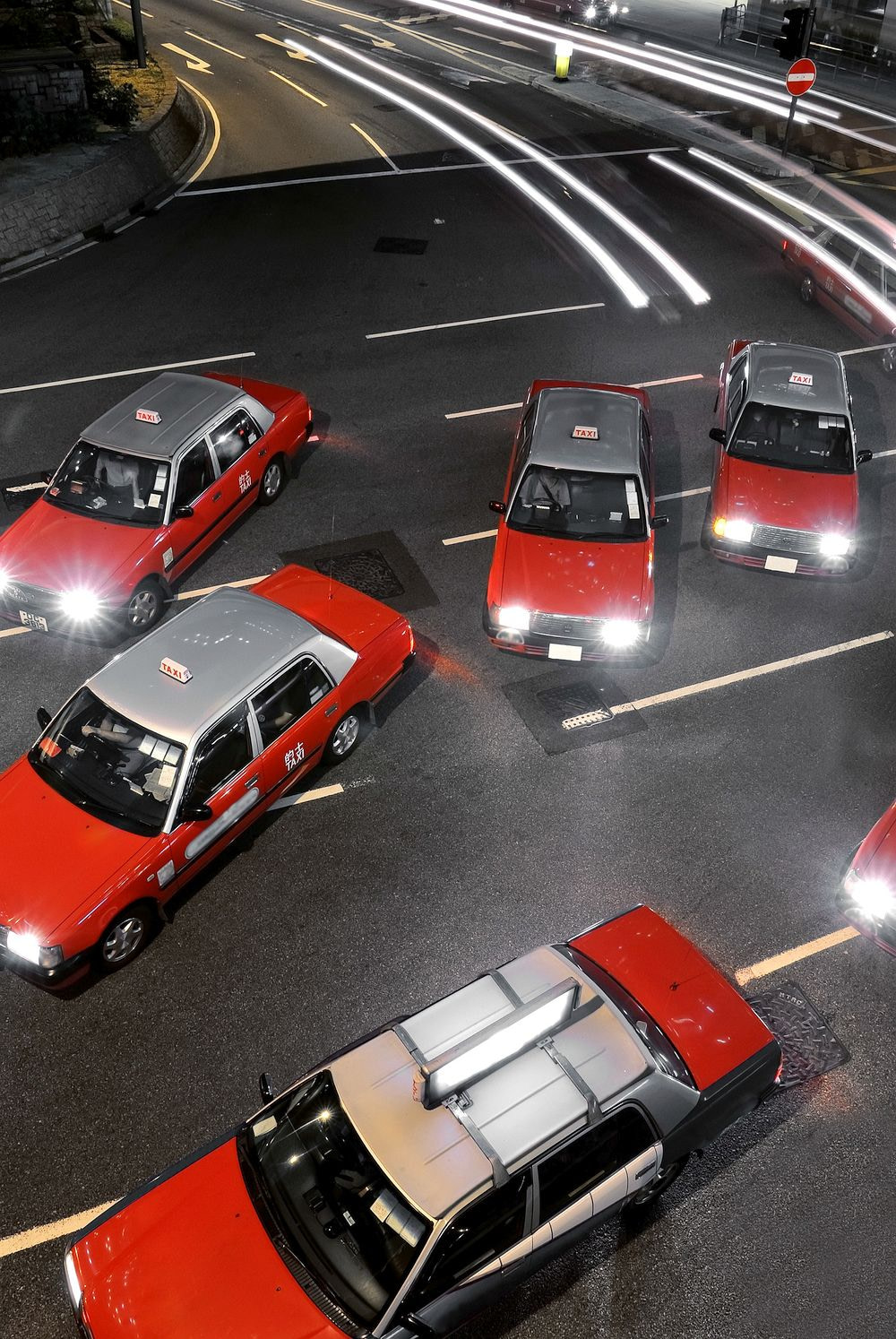 There are 3 types of taxis in Hong Kong, each painted a diverse color and serving different parts of the territory. The most common, however, is the red taxi, which can be found all over Hong Kong Island and Kowloon.
22. Horse-Drawn Buggies on Spetses Island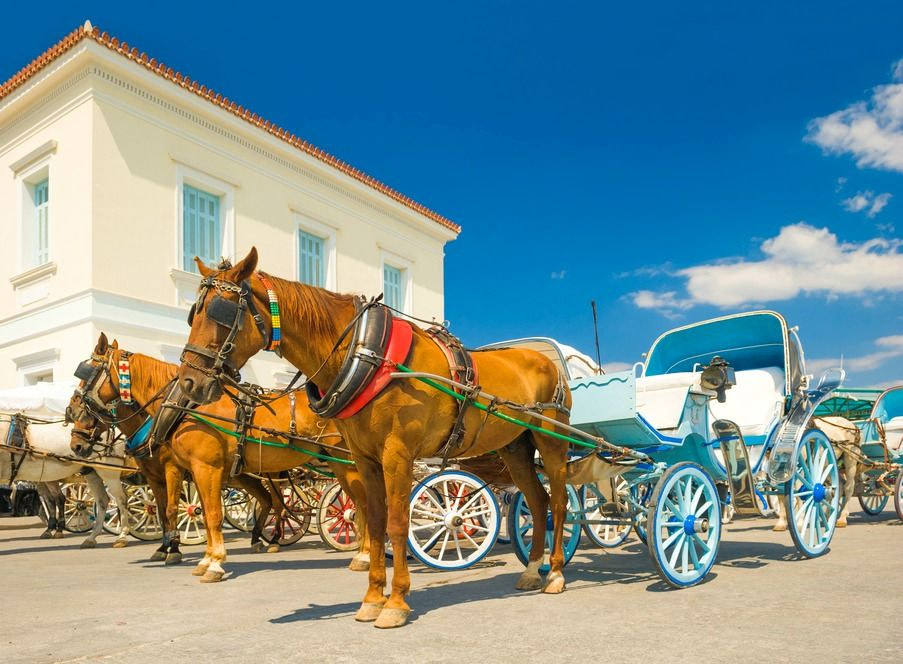 On an island where cars are officially banned, horse-drawn buggies are the most pleasant and romantic way to travel around. Unfortunately, these beautiful one-horse carriages are only available in high season.
23. Indonesian Becak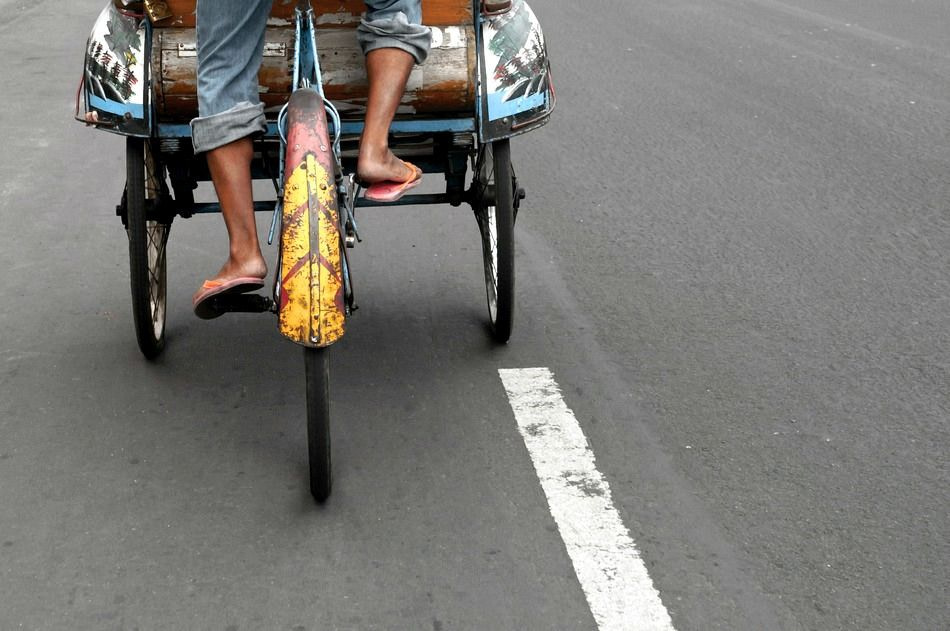 Although banned in the 1970s, the Indonesian becak (a type of cycle rickshaws) is still used as taxi in various parts of the country, especially in smaller towns.
24. Cambodian Remorque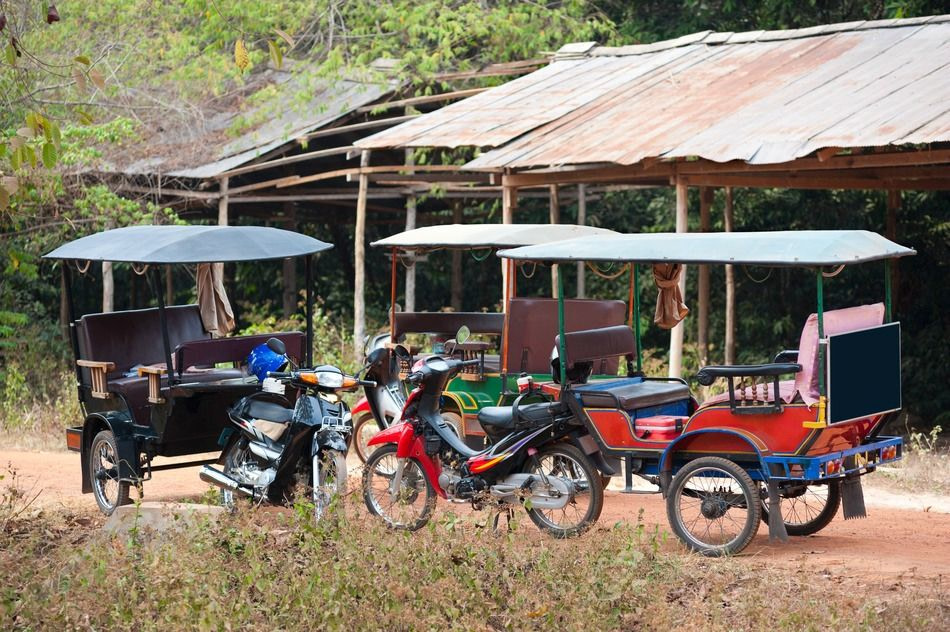 Consisting of a two-wheeled trailer pulled by a motorcycle, the Cambodian tuk-tuk, also known as remorque, is still the most common form of urban transport. Tourists here can hire them together with the drivers, who also qualify as tourist guides.
25. Vietnamese Cyclos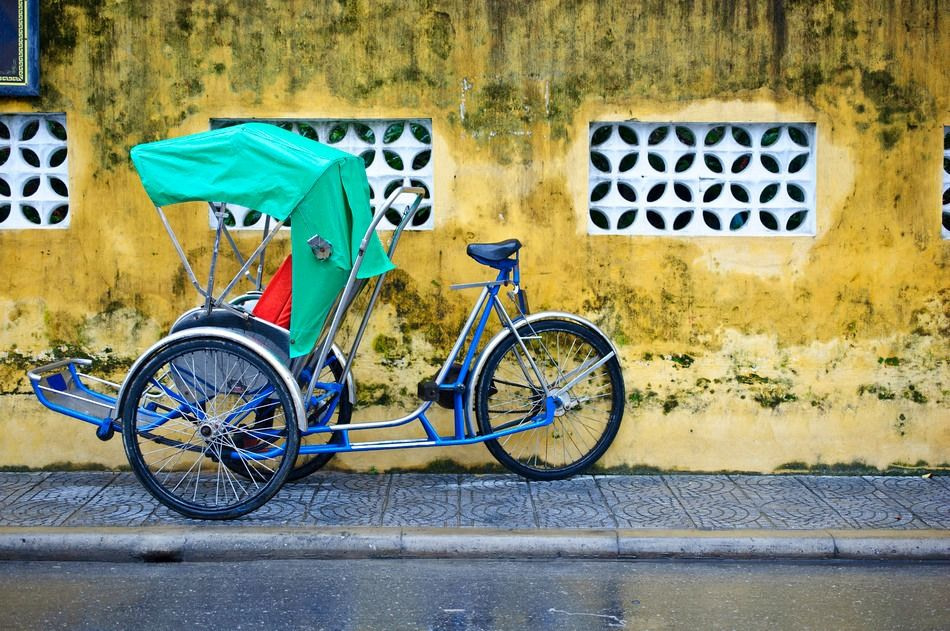 Although quite rare these days, the iconic three-wheel bicycle taxis remain a great way to take in the unforgettable sights and sounds of Vietnam. The Vietnamese cycle rickshaws are called xích lô, a word derived from the French cyclo.
26. Nepalese Cycle Rickshaw
As vibrant and colorful as the country's culture, the Nepalese cycle rickshaw is an ideal way to explore the narrow, frenzied streets of Kathmandu Old Town. They're particularly popular in the Terai and Hill regions of Nepal.
27. Shikara Boat on Dal Lake, Kashmir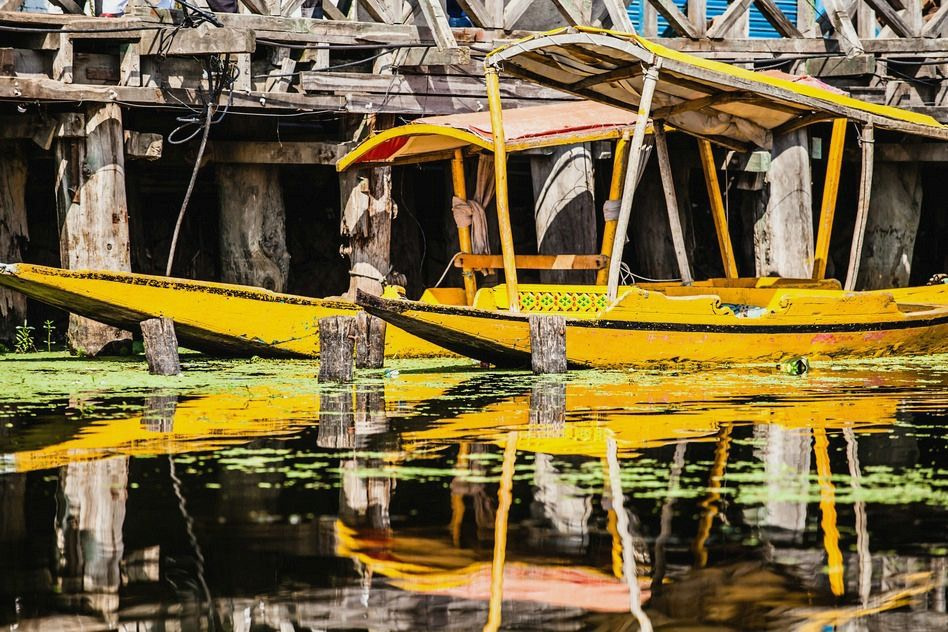 A cultural symbol of Srinagar, in the northern Indian state of Jammu and Kashmir, shikara is a small, wooden carved boat used to provide water taxi service on Dal Lake.
28. Traditional Abra Boats in Dubai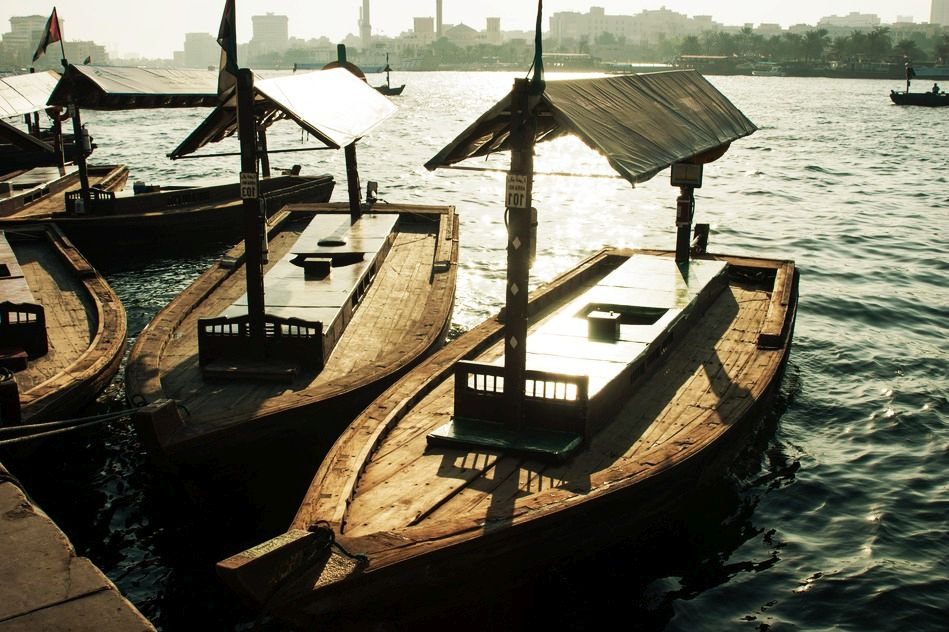 From the traditional to the modern, Dubai's water taxis come in a variety of forms. One of the most charming, however, remains the old-fashioned wooden boat called abra. These traditional vessels have been used to transport people across the Dubai Creek ever since the 1700s.
29. Lisbon's Tuk Tuk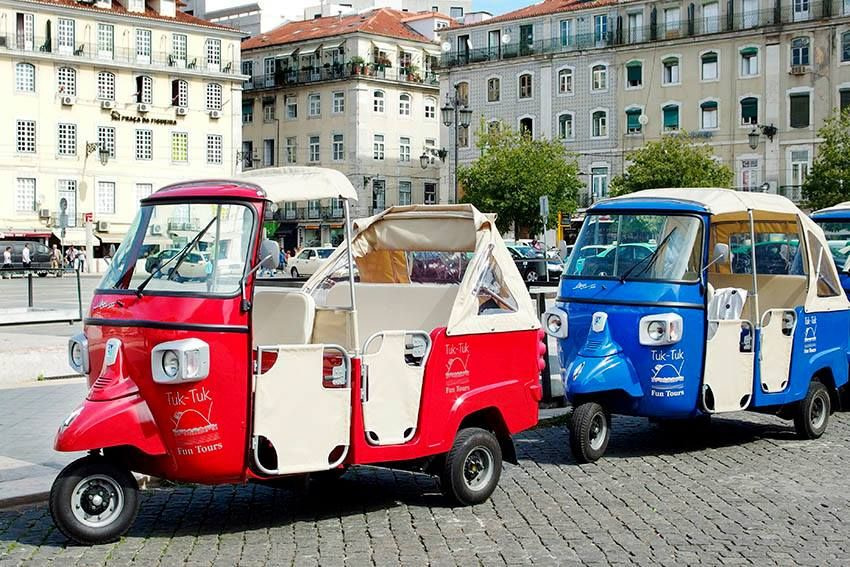 In the last few years Lisbon has been invaded by Asian-inspired tuk tuk taxis. Nevertheless, these motorized, three-wheel vehicles painted in vibrant colors are a great alternative for tourist looking to explore the narrow, hilly streets of the city's old neighborhoods, such as Mouraria and Alfama.
30. Sri Lanka's Three-Wheelers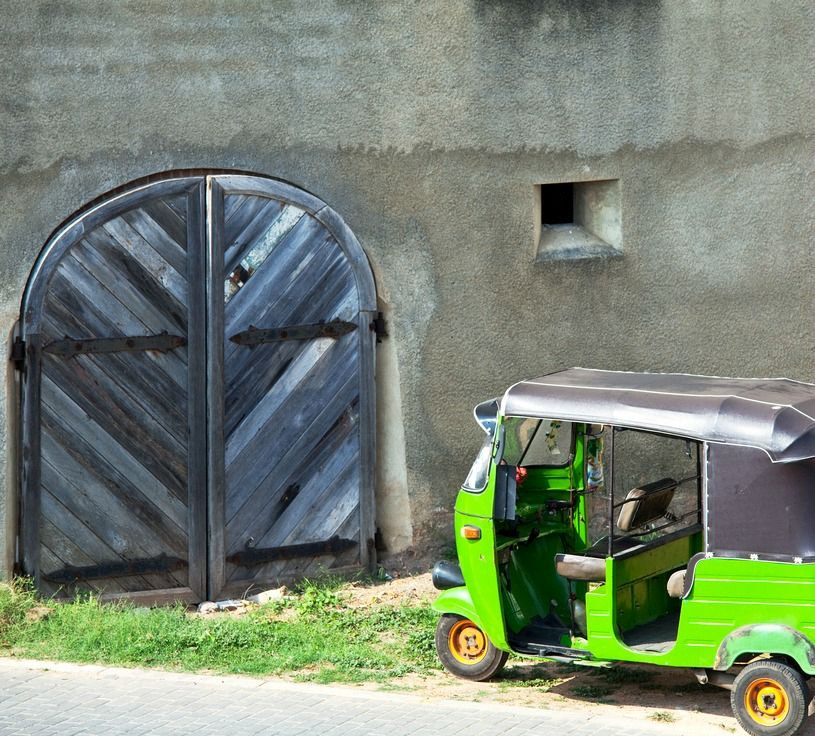 Auto rickshaws, or three-wheelers, are a convenient way to move around a city in Sri Lanka. While some of them come with distance meters, the fare is usually negotiated with the driver. Either way, they're fairly cheaper than typical taxis.
31. Ischia's Classic Piaggio Ape Taxi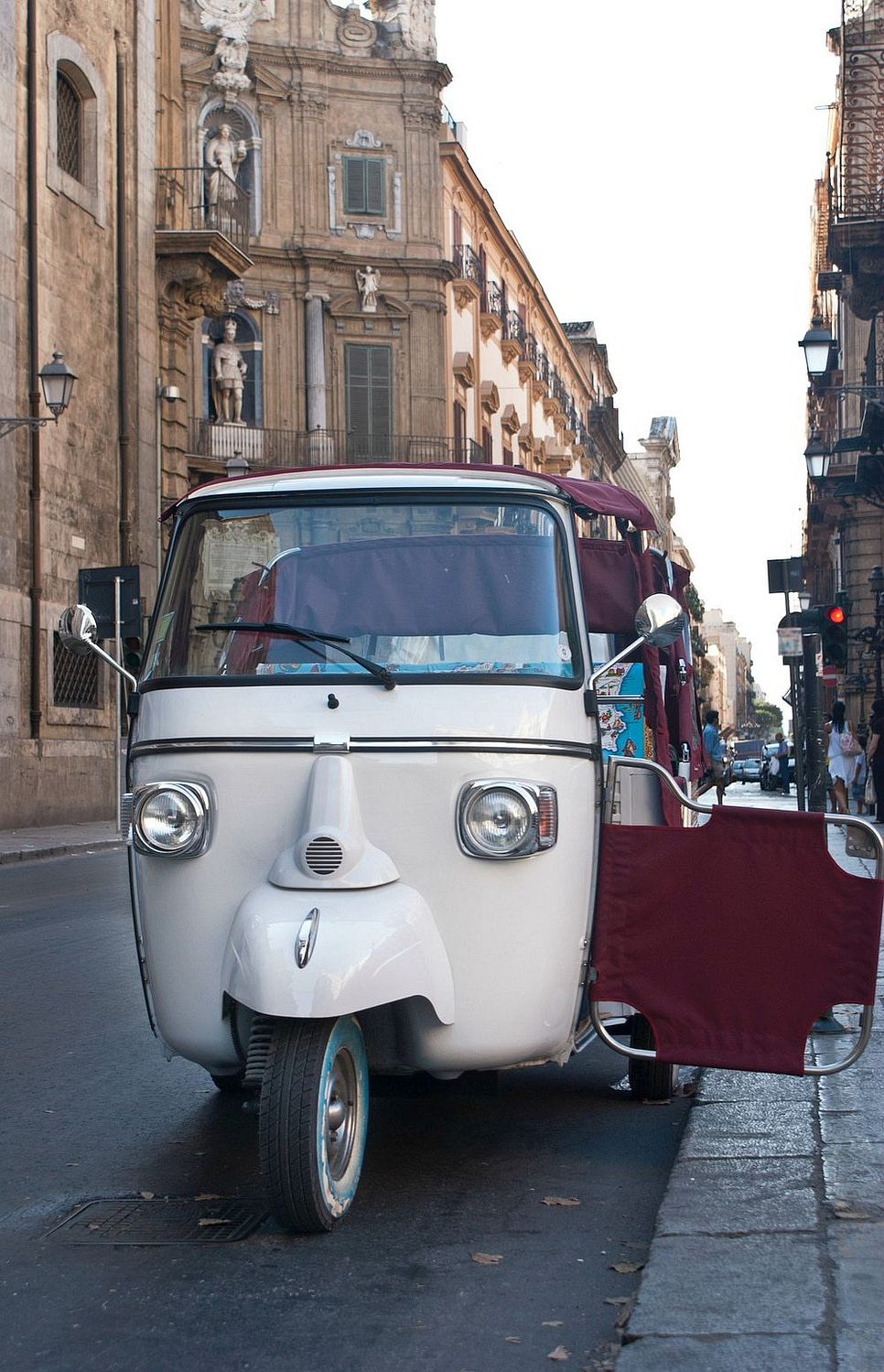 The Italian island of Ischia is famous for its fun, traditional micro-taxis, derived from the legendary Piaggio Ape. Designed by the same engineer who created the Vespa, these quirky vehicles have provided a convenient means of transportation in post-World War II Italy and are still in use nowadays.
32. Cocotaxi, Cuba
Cuba's traditional Cocotaxi is an auto rickshaw type of vehicle with three wheels and seats for two passengers. Popular in Havana, these cool cabs stand out for their peculiar coconut shape and bright yellow hue.
33. Gondola Taxi in Venice
Venice's gondola taxis are probably the most expensive cabs in the world. If your budget is tight, you can always opt for a Traghetto (gondola ferry) to cruise down the canals.
34. The Maltese Dghajsa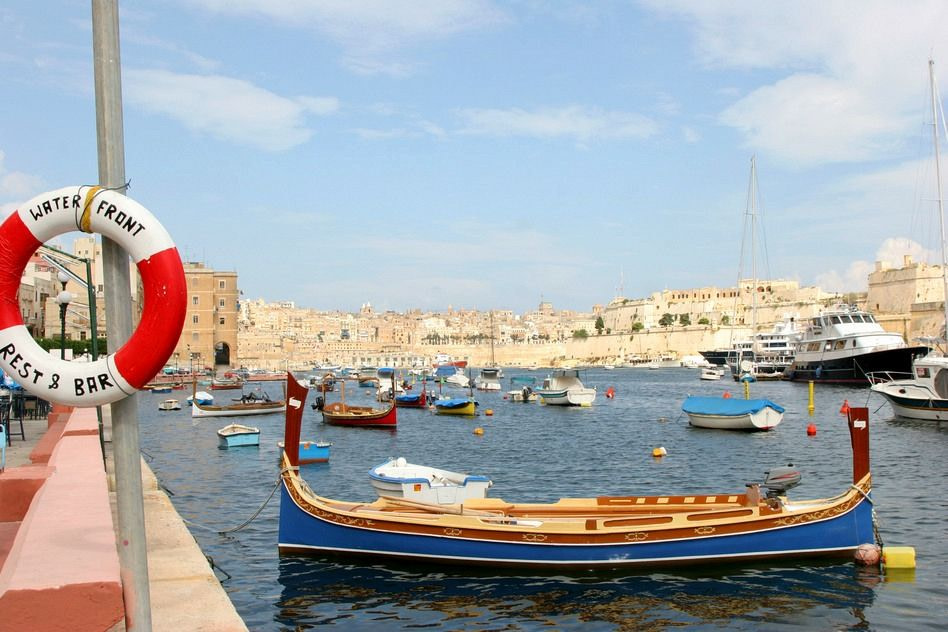 Dghajsa, the traditional Maltese water taxi, was used to transport passengers within the Grand Harbour during the 19th century. Although they no longer serve the same purpose, it is still possible to enjoy a ride these days.