While California dominates the United States' wine industry, world-class vineyards and hidden gems span the country. Stretching from coast to coast, each wine region boasts a unique history, viticulture, and winemaking style, allowing oenophiles to relish in the vast array of grapes on offer. If you are a wine lover, be sure to visit these ten US wine destinations to enjoy a vino with a view.
Paso Robles, California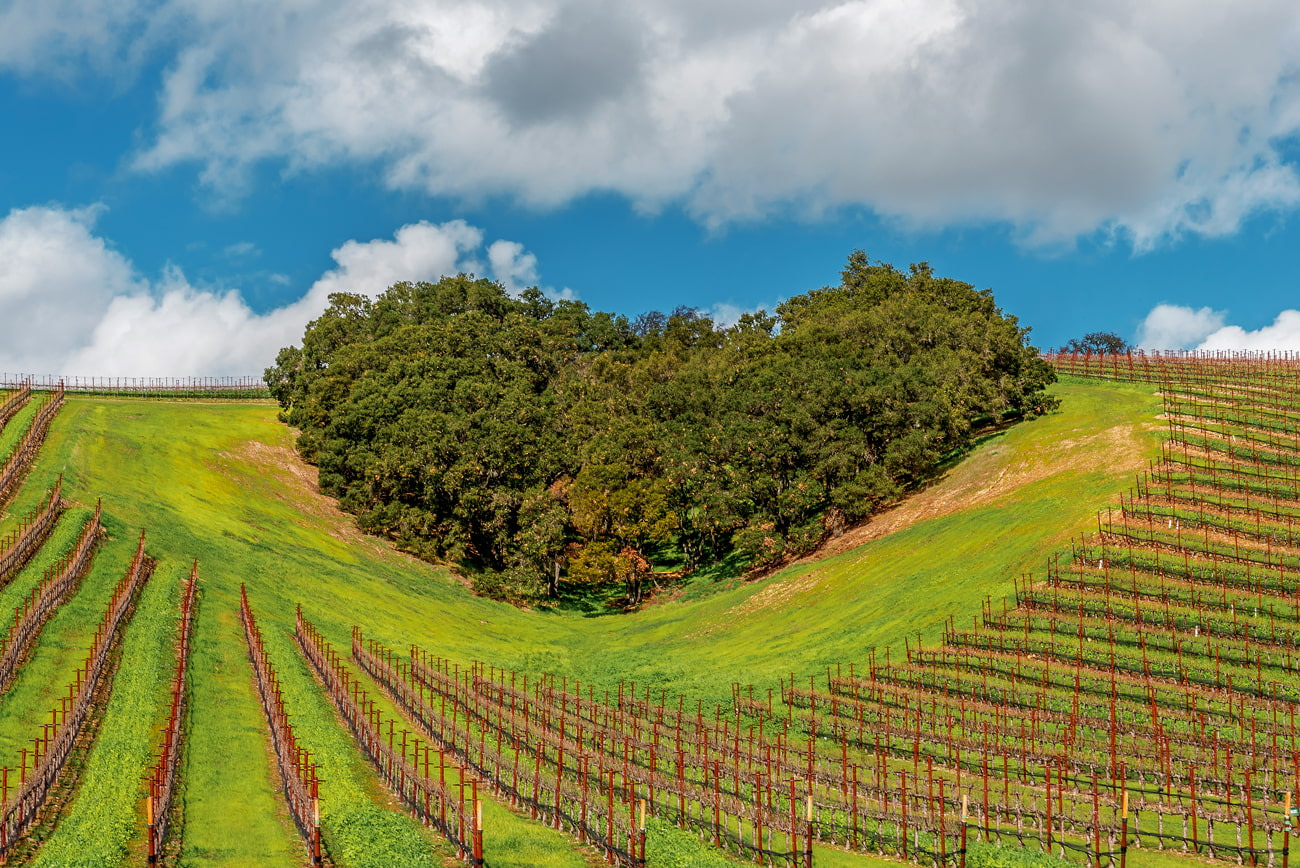 Welcome to the land of rich reds! With over 200 wineries, Paso Robles is a must-stop for a vineyard-fueled vacation. Tucked along coastal Highway 101, halfway between Los Angeles and San Francisco, this region is famed for its innovative red blends sourced from Spanish grapes, like Albariño and tempranillo, as well as for its zinfandels.
With its easy-going vibe, Paso Robles is an ideal getaway whose atmosphere can best be described as rustic and refined. Spend your days vineyard-hopping amid verdant hills and sipping on bold artisanal wines, then head downtown to dabble in the tasting room scene. In addition to wine, you can take into the area's hiking trails, soak in hot springs, or enjoy live music (with wine in hand, of course) at Vino Robles Amphitheater.
Walla Walla, Washington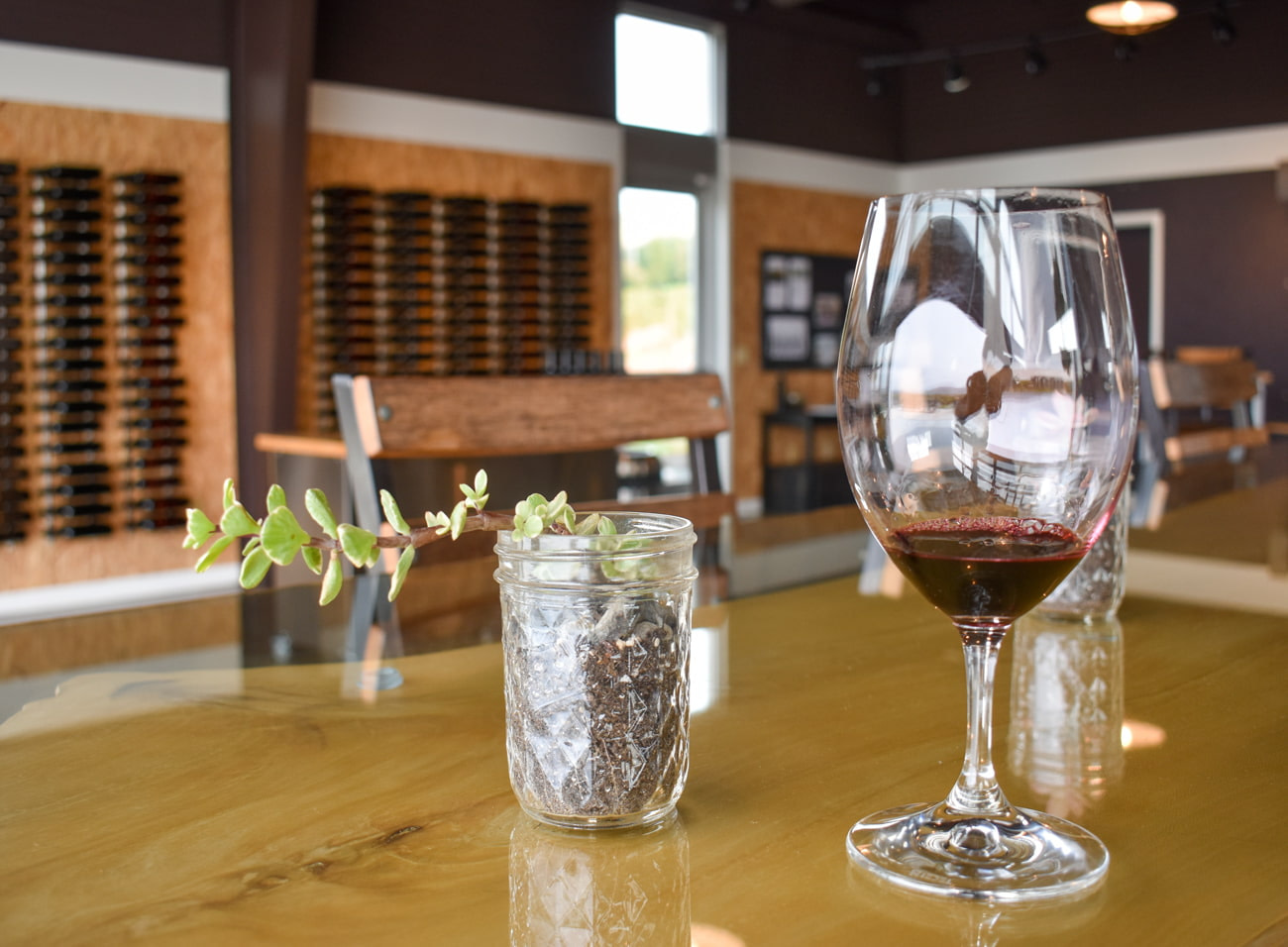 For an affordable, high-quality wine experience, check out the underrated wine haven that is Walla Walla, Washington. Both red and white grapes thrive in this small valley, a subsection of the greater Columbia Valley Wine Region, which is tucked in the southeastern corner of the state. Its array of microclimates are conducive to a range of varietals, though being at the same latitude as France's Bordeaux and Burgundy, it is best known for its flavorful reds.
With over 120 stellar wineries to choose from, it can be challenging to nail down where to go. Luckily, the region is organized into six districts, making it easy to plan a day of vineyard hopping. To bathe in the warmth of the sun amid the best views of the valley, be sure to visit the Southside District. In the Downtown District, dozens of tasting rooms await and are ready to keep your taste buds occupied.
Hill Country, Texas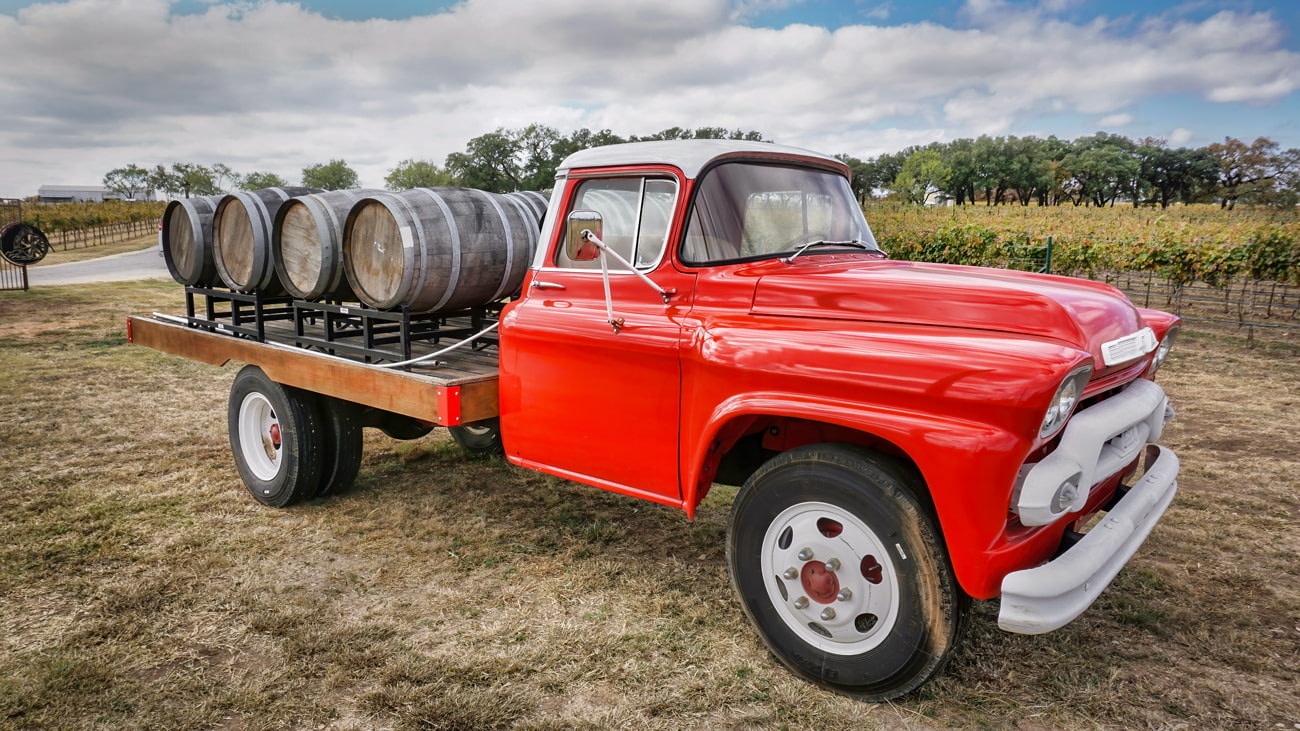 The words "wine" and "Texas" are not typically heard side-by-side, yet the Lone Star State is the fifth largest wine producer in the US. Spanish settlers first planted vines in the 17th century, and today the state is home to hundreds of wineries. Leading the charge is Hill County, an area that triangulates between San Antonio, Austin, and Fredericksburg. With its range of elevations, several grape varieties (over 75, to be more exact) are grown in this region, though bold tempranillos are a common specialty and are not to be missed.
Plan your visit in late spring or early summer, and you will be treated to a show of blooming wildflowers. No matter when you visit, you can expect stellar wine tastings alongside live music and BBQ, all served up with quintessential Texan hospitality.
Willamette Valley, Oregon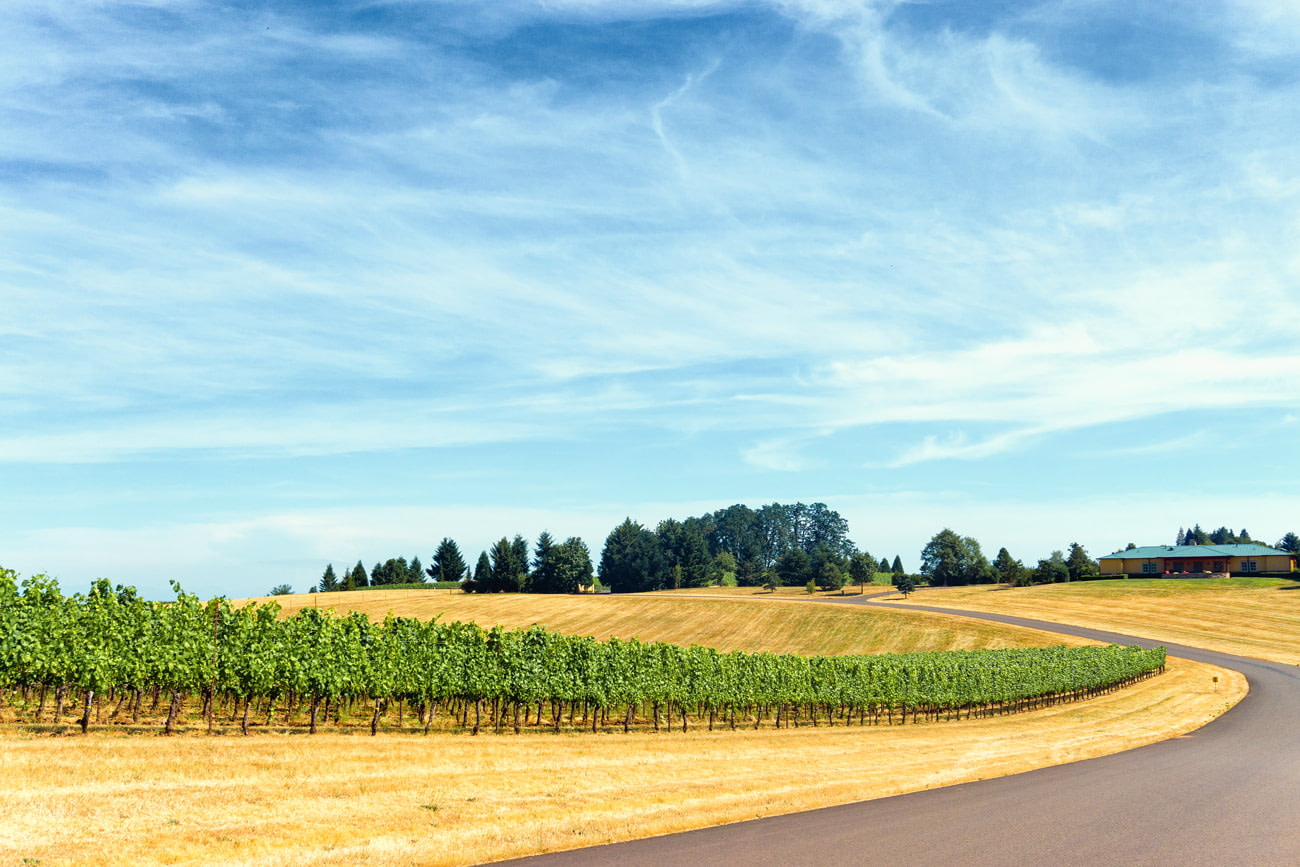 If you are in the market for a top-notch pinot noir, look no further than Oregon's Willamette Valley. Located a short one-hour drive south of Portland, surrounded by old-growth forests and rolling countryside, Willamette Valley makes for an idyllic weekend escape.
Due to its mild maritime climate, the Valley produces some of the world's finest pinot noirs, its dominant grape and a must-try when visiting. Recently, it has been breaking into the chardonnay scene as well, rivaling its California counterparts with a balanced and complex vino. With nearly 600 wineries to explore, your itinerary will no doubt be jam-packed with vineyard visits and wine flights. Between tastings, you can hike and bike nearby trails, visit art galleries, and discover boutique shops in town.
Napa Valley, California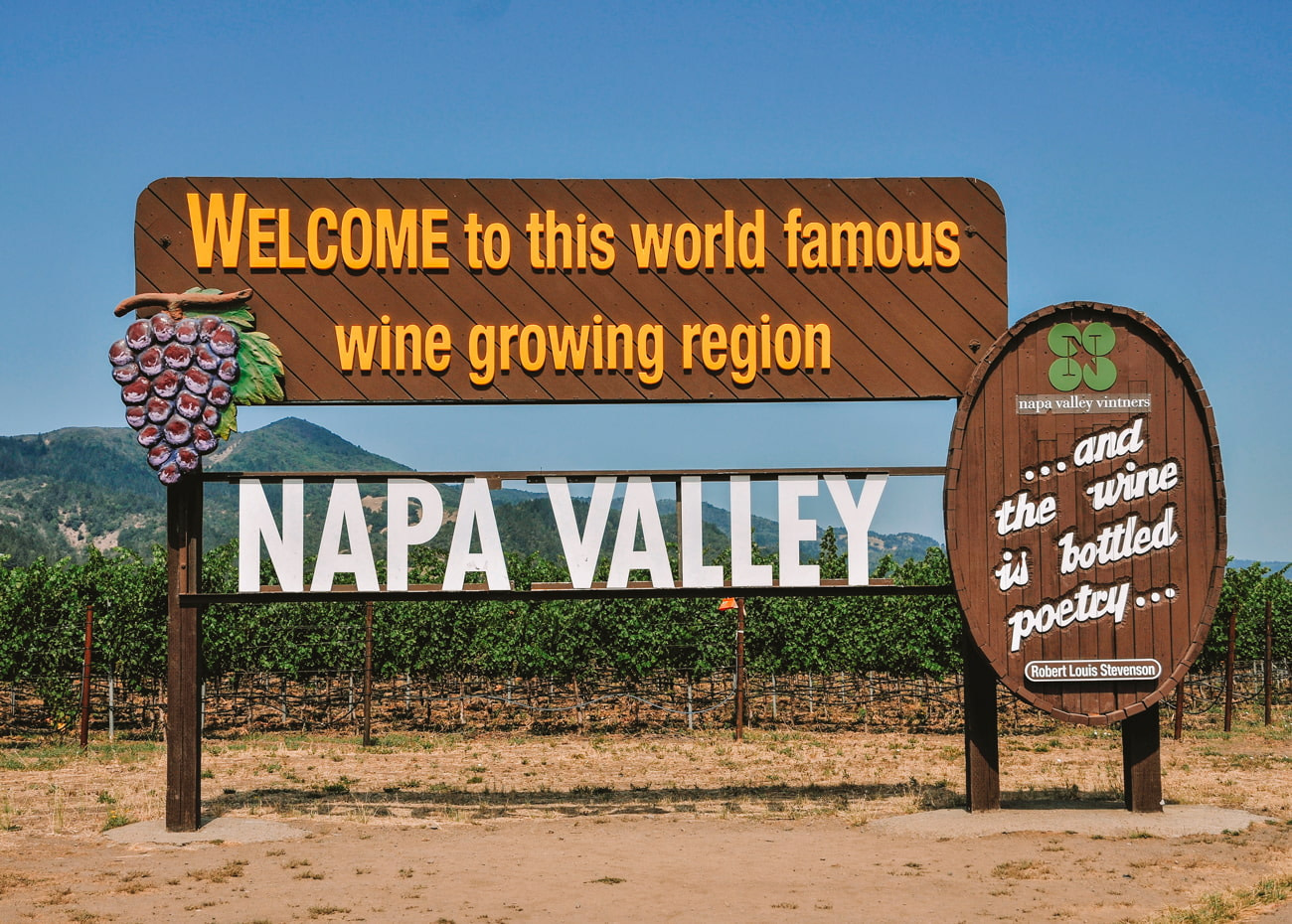 As the United States' premier wine destination, Napa Valley is a posh (albeit expensive) vacation spot for oenophiles. Located in Northern California, its temperate environment and complex soils provide the ideal conditions for various grapes to grow. The end result? World-class wines ranging from buttery chardonnays to velvety cabernet sauvignons.
Napa's scenic landscape, replete with golden hills and consistently sunny skies, set the backdrop for over 400 wineries. With the sheer abundance of options, it can be hard to decide which to visit, but rest assured that it's hard to go wrong. Stand-out vineyards include Charles Krug Winery, which was the first to open in Napa, the lovely ivy-laden Chateau Montelena Winery, and the peaceful grounds of Pine Ridge Vineyards.
Finger Lakes, New York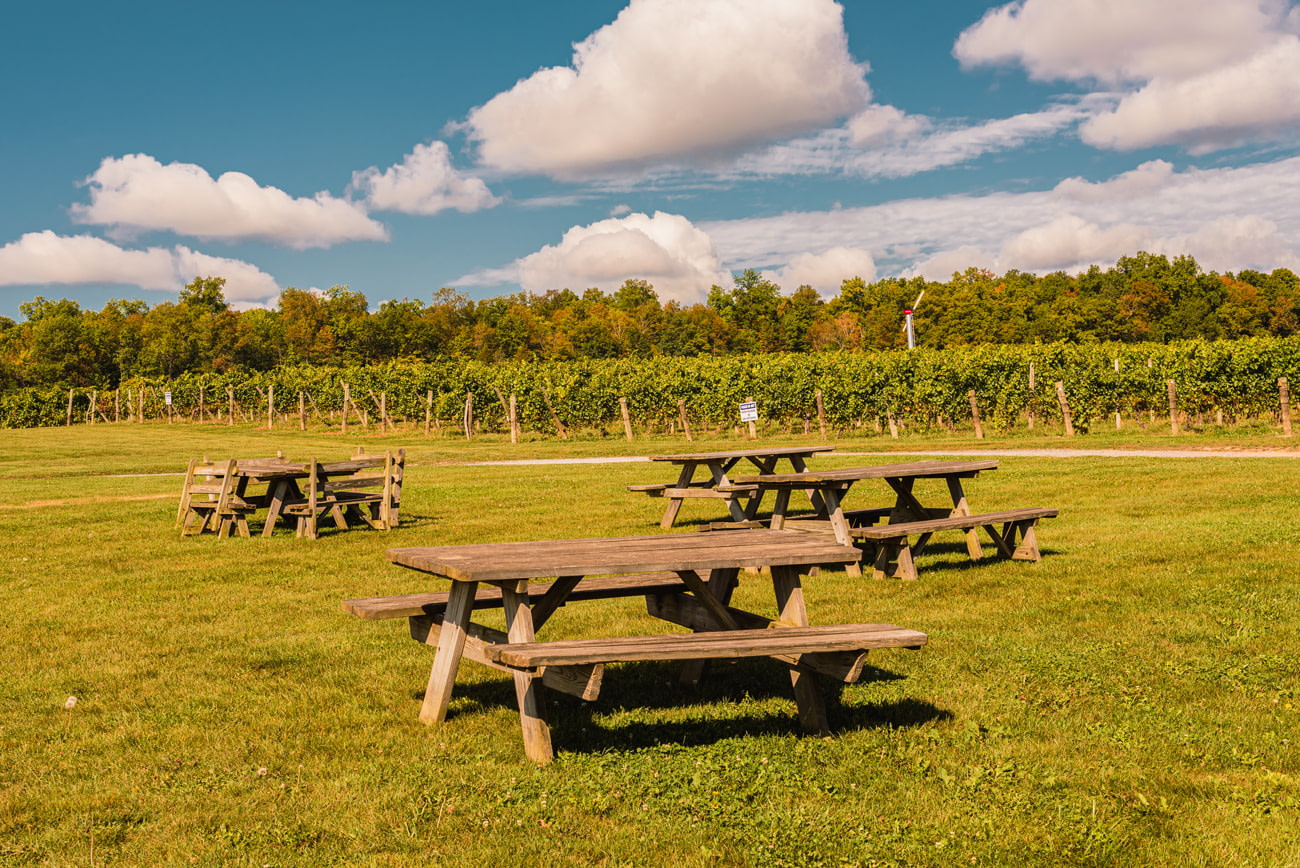 If you like to pair your wine with adventure, Finger Lakes should be at the top of your list of wine-centric places to visit. Comprising eleven long, narrow lakes in Upstate New York, it is a little-known wine destination set amidst fantastic natural scenery. In addition to over 100 wineries, it is chock full of picturesque vistas, lakeside activities, and plenty of hiking trails to explore.
Vineyards are primarily centered around Seneca and Cayuga Lakes, where charming small towns and award-winning wineries are interspersed. You can thank the region's cooler climate for producing outstanding rieslings, among other sweet white wines and sparkling bubbles.
While you can visit year-round, autumn stands out for its remarkable fall foliage and is not to be missed.
Sonoma Valley, California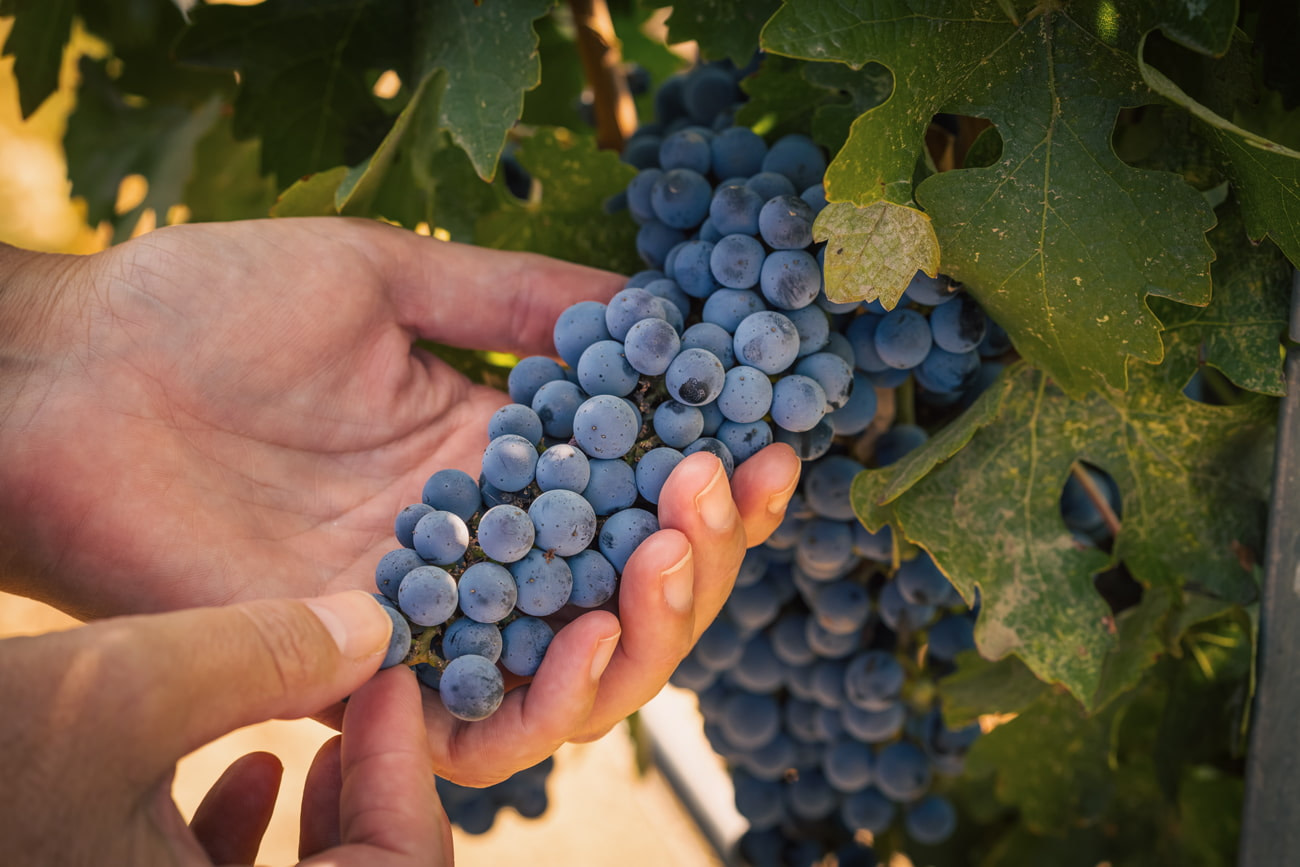 Sonoma Valley is often overlooked by nearby heavy-hitters, like its neighbor to the south, Napa Valley, but it is an oenophile's dream in its own right. Double the size of Napa, and arguably less commercialized, it offers a low-key experience across an expansive area. Here, you will find rustic family-run wineries, quiet sun-filled vineyards, and the most impressive chardonnays outside of Burgundy, France.
With its diverse climate, ranging from rugged coastline to redwood forests, Sonoma's soil is ripe for wine-making magic, and a range of grapes are ready to delight your taste buds. Sip everything from full-bodied zinfandels that are rich in flavor and color to the golden chardonnay it's famous for. Sonoma's down-to-earth atmosphere, filled with mindfully-produced wine and delectable farm-to-table cuisine to match, is a must-visit for true wine connoisseurs.
Charlottesville, Virginia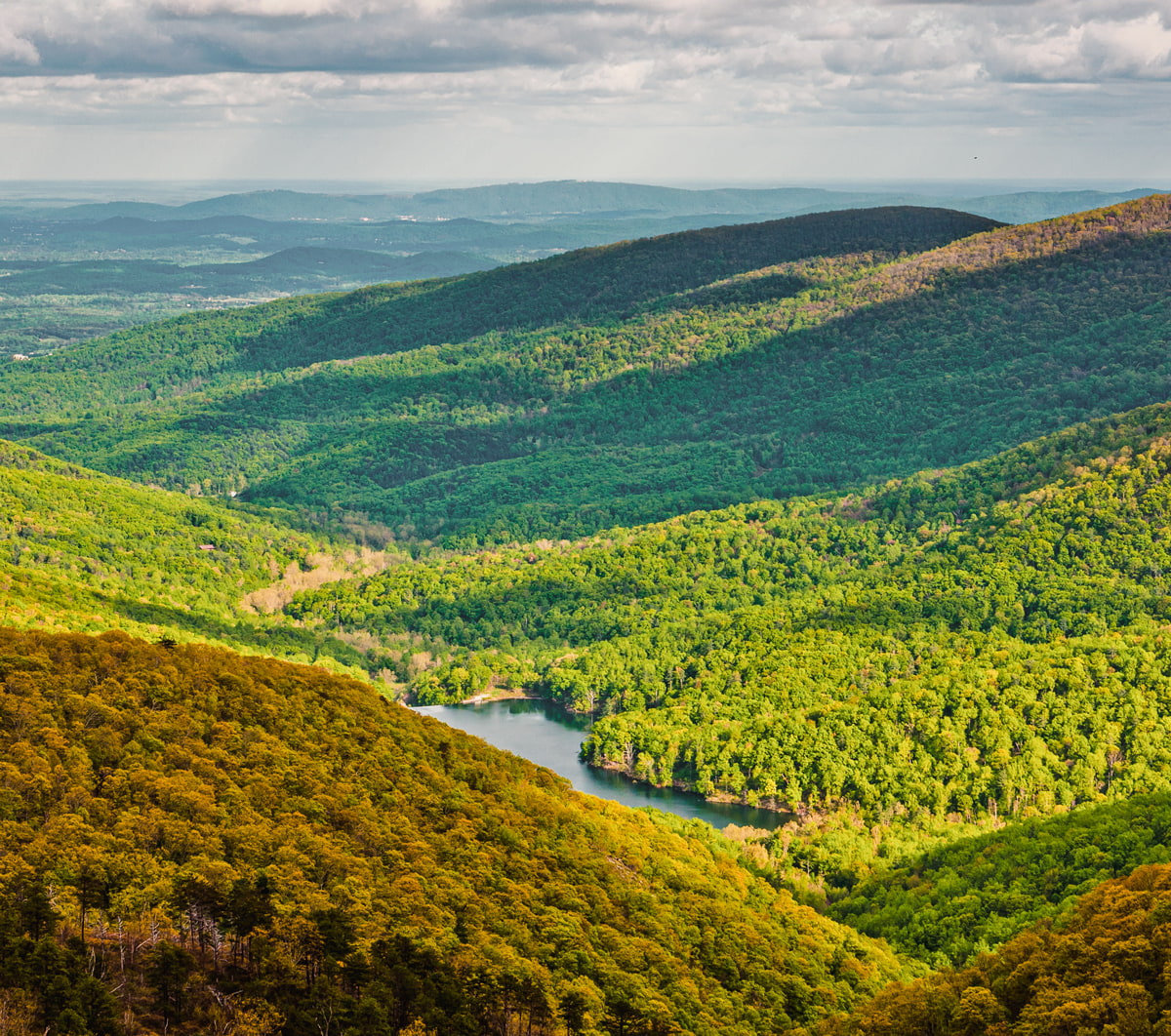 Make your way to Charlottesville, Virginia, the birthplace of American wine, for a laidback tasting experience among the Blue Ridge Mountains. Located just outside of Shenandoah National Park, Charlottesville is privy to an endless horizon of spectacular scenery. Plus, the park is a mere one-hour drive away if you are a wine lover that also seeks adventure.
Sip bold reds in rustic lodges like Eastwood Farm and Winery and crisp whites on chic farms like Pippin Hill Farm & Vineyards, or settle in with a bottle and enjoy the view of rolling hills with adorable corgis at Reynard Florence Vineyards. For a well-rounded experience, take to the Monticello Wine Trail, inspired by Founding Father and oenophile Thomas Jefferson. There are over thirty wineries to visit, and you can easily make an itinerary online to include your favorite stops.
North Fork, New York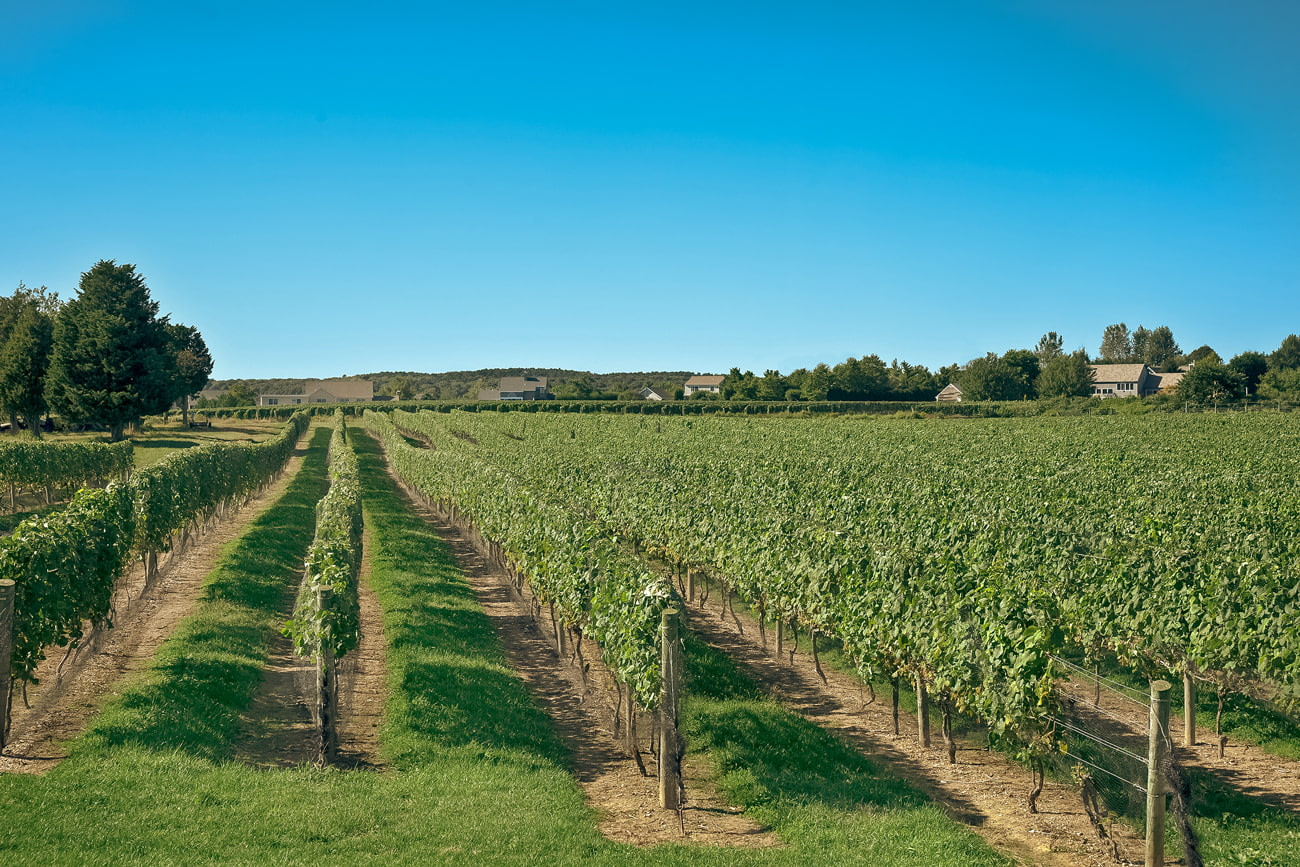 New York City dwellers need not wander far for a wonderful wine getaway. Lesser known (though that is quickly changing), North Fork is a relaxing wine-filled escape just 145 km (90 mi) east of the Big Apple. Best described as approachable, peaceful, and pleasant – all good things to pair with a glass of wine – it evokes a slower paced lifestyle. Its rave-worthy seafood and coastal breeze don't hurt its reputation either.
Head to Greenport, a former whaling town and North Fork's unofficial wine capital, where you will be greeted with a bevy of family-owned vineyards focused on creating quality vinos using sustainable methods. Essential stops include Paumanok Vineyards for chenin blanc (complete with outdoor deck and an expansive view), Croteaux Vineyards for rosé, and Macari Vineyards, a three-generation family venture.
Lake Chelan, Washington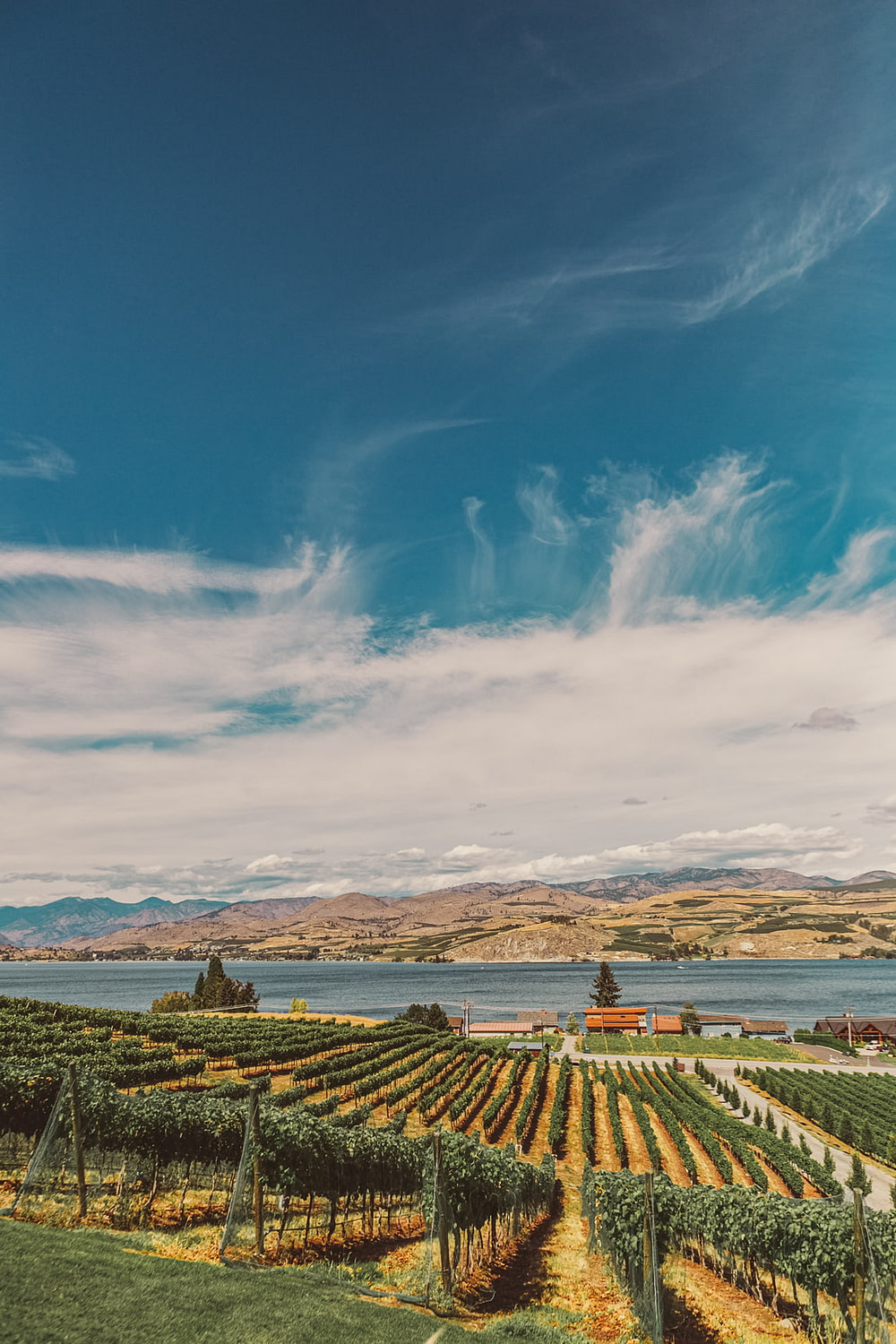 With over 300 days of sunshine, Lake Chelan is an oasis for sun-deprived Seattlites. Located in Central Washington, it boasts an impressive balance of landscapes; glacier-fed waters, arid hills, lush greenery. Like Walla Walla, Lake Chelan is part of Washington's greater Columbia River Wine Region, which covers nearly a third of the state's area.
While grapes were originally planted here in the late 19th century, Lake Chelan is still considered a young wine destination, though it is growing rapidly. Its grapes flourish under the "lake effect", which stabilizes temperatures and protects against cold winter winds. Dozens of wineries dot the shoreline, but be sure to visit the Tuscan-style Tsillan Cellars and drink in the view (and several glasses of wine) on the rooftop of Sigillo Cellars.