Think about quaint towns with beautiful architecture and ancient harbors, historical beaches, majestic white cliffs, delicious oysters, and lush meadows dotted with scenic apple orchards, and you'll have a vivid picture of Normandy – the lovely region full of culture, awe-inspiring landscapes, and time-honored maritime traditions in northwestern France.
From Mont Saint-Michel to the historical D-day beaches and the charming towns scattered along the coast, here are my picks for Normandy's most beautiful and interesting sights.
Mont Saint-Michel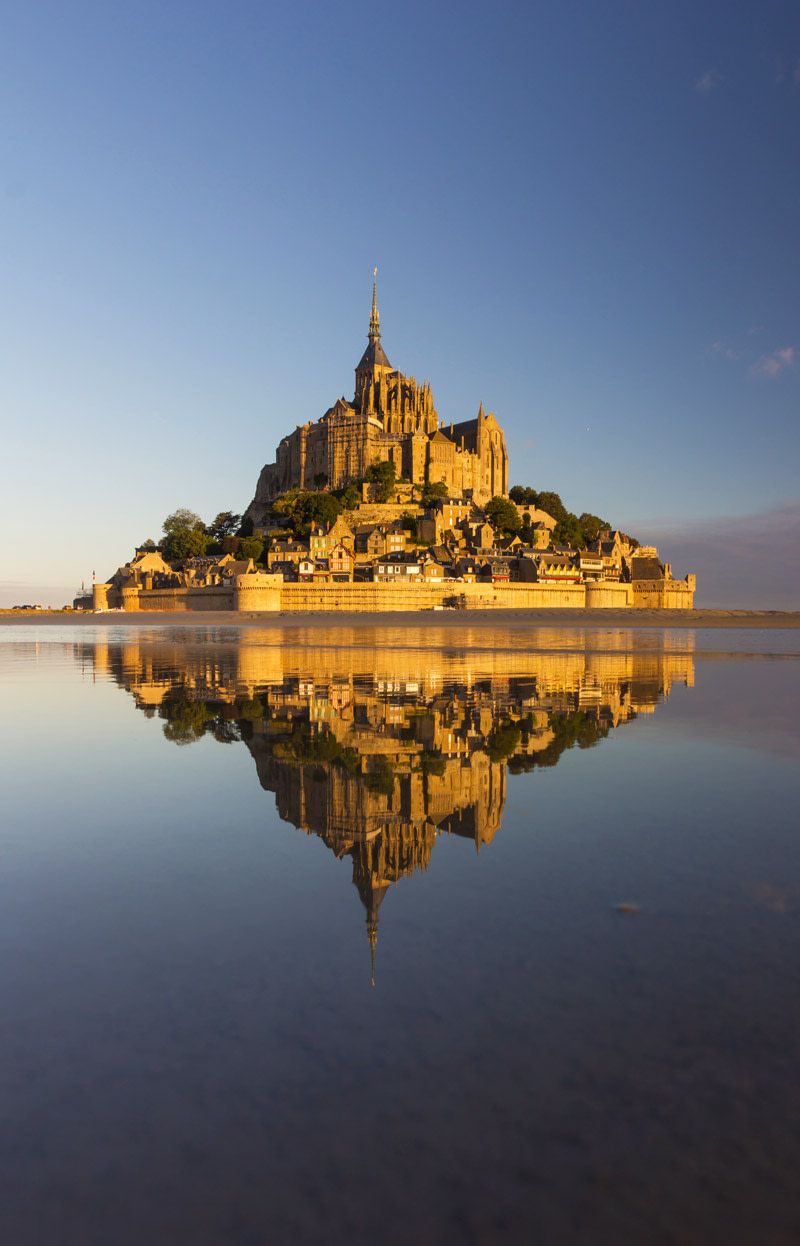 One of the most iconic images of France, Mont Saint-Michel lies off the coast of Lower Normandy as the country's most famous and spectacular Benedictine abbey. The remarkable Gothic structure perched atop a small rocky island, together with its bay, fortifications, and tiny medieval village that surrounds it, is a UNESCO World Heritage Site and the most visited French monument from outside Paris.
The climb to the top can be quite difficult, but the delightful maze of cloisters, twisting staircases, gardens, and ramparts, along with the dramatic views from above make it more than worthwhile.
Honfleur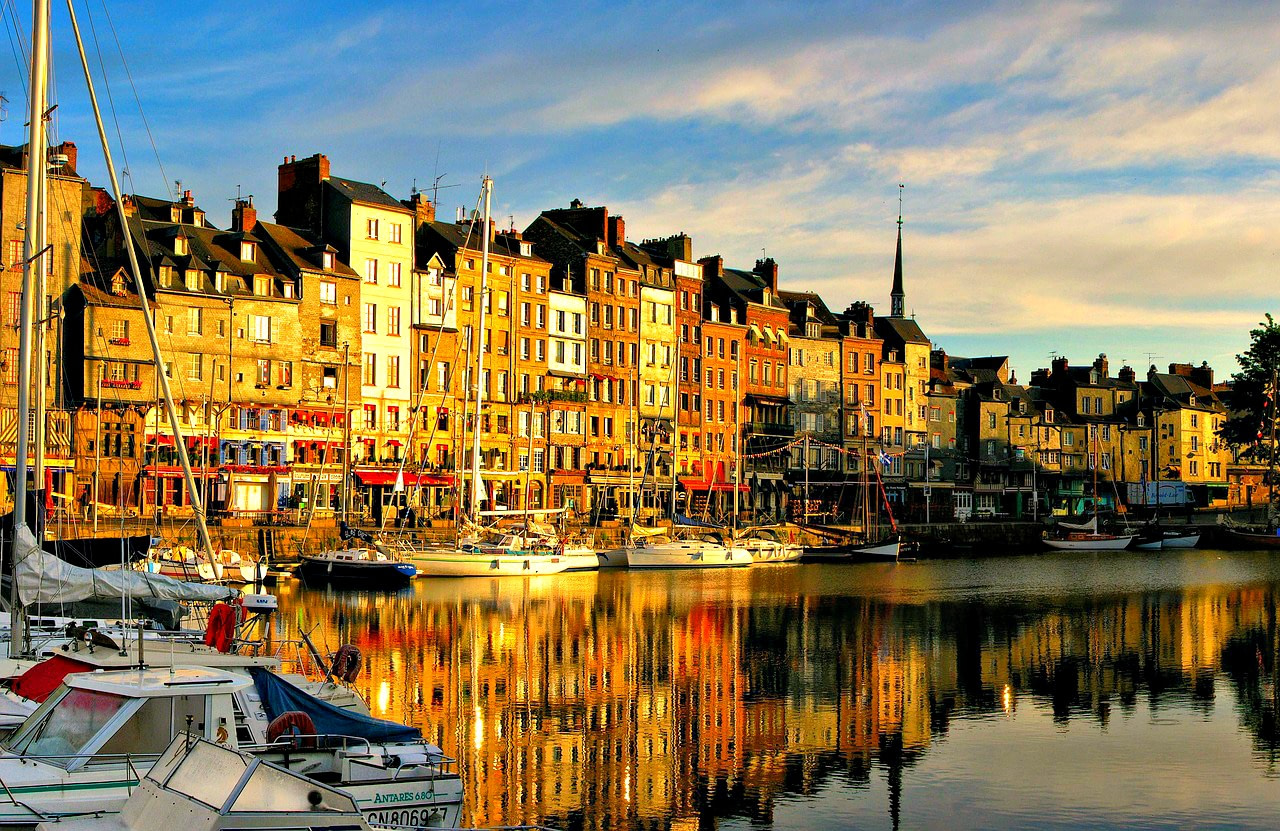 Honfleur is a gem of a town full of art, history, and charming maritime traditions, located in the Lower Normandy region. It is especially famous for its unspoilt charm and lovely port lined with tall narrow houses that date back to the 16th, 17th, and 18th centuries.
Over time, the beauty of Honfleur has been captured in paintings by illustrious artists such as Gustave Courbet, Eugène Boudin, Monet, and Johan Jongkind, which together have founded the Ecole du Honfleur – an artistic movement that formed the basis of Impressionism.
Nowadays, much of the city's artistic and cultural legacy is stored in its remarkable museums and galleries, making Honfleur a delightful break for art lovers. But culture it's not the only thing that attracts visitors to this charismatic seaside town. The Church of Saint-Catherine (France's largest wooden church), the beaches, and the picturesque lanes filled with chic boutiques and gourmet restaurants, are especially attractive.
Monet's House and Gardens in Giverny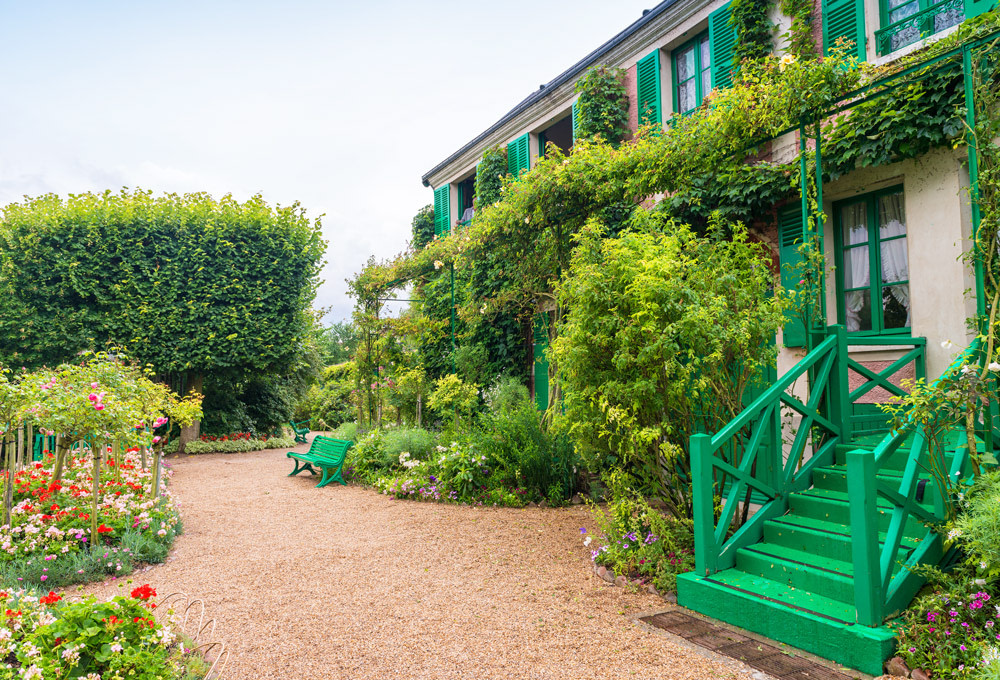 Set in the quaint village of Giverny (Haute Normandy), only one hour drive from Paris, the fascinating House and Gardens of Monet are certainly not to be missed.
The renowned impressionist painter bought the house in 1890, transformed it into his own corner of paradise, and spent nearly 43 years living and working in this oasis of nature and peace. At the end of the 19th century, the magnificent property, which inspired most of Monet's paintings, was converted into a museum, and nowadays, it represents a major tourist attraction for both Monet's fans and nature lovers.
Rouen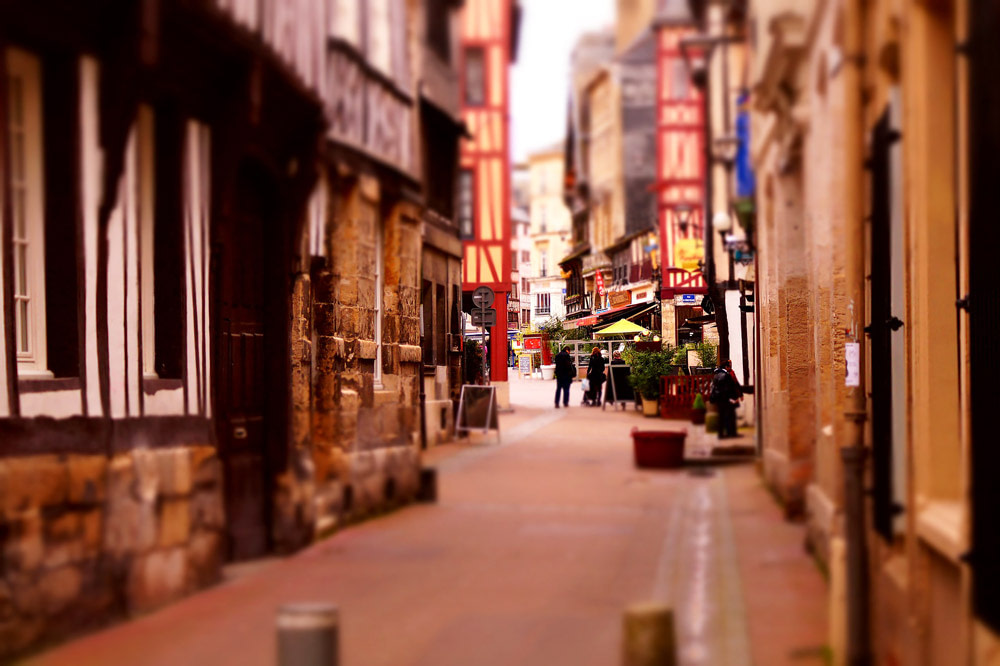 Often referred to as the historical capital of Normandy and France's museum city, Rouen prides itself with an exceptional history, some really magnificent medieval architecture, and a great variety of attractions, from which the stunning Gothic churches are among the city's most appealing sights.
As the hometown of Gustave Flaubert and the place where Joan of Arc has been executed, Rouen breathes history and retains much of its old-fashioned charm, but it is also a city with a lively nightlife and a thriving cultural scene. Some of its major attractions include the magnificent Rouen Cathedral (Cathédrale Notre-Dame de Rouen) painted by Monet; the iconic Gros Horloge (Great Clock); the Abbaye St-Ouen; the gorgeous Old Town with its paved streets lined with half-timbered houses; as well as the fantastic Musee des Beaux-Arts, one of the finest museums in France.
Trouville and Deauville
Different, but equally enchanting, the cities of Trouville and Deauville are a must-see for all travelers willing to discover the true essence of Normandy.
Described by Normandie Tourisme as "countryside by the sea", Trouville sur Mer features a wonderful combination of art, beaches, and Belle Époque charm, making for an ideal family destination. On the other side, its decadent neighbor attracts visitors with its glamorous atmosphere and fancy events. Deauville is home to the American Film Festival and Deauville-La Touques Racecourse, being widely famous for its distinguished horse culture.
Cider Route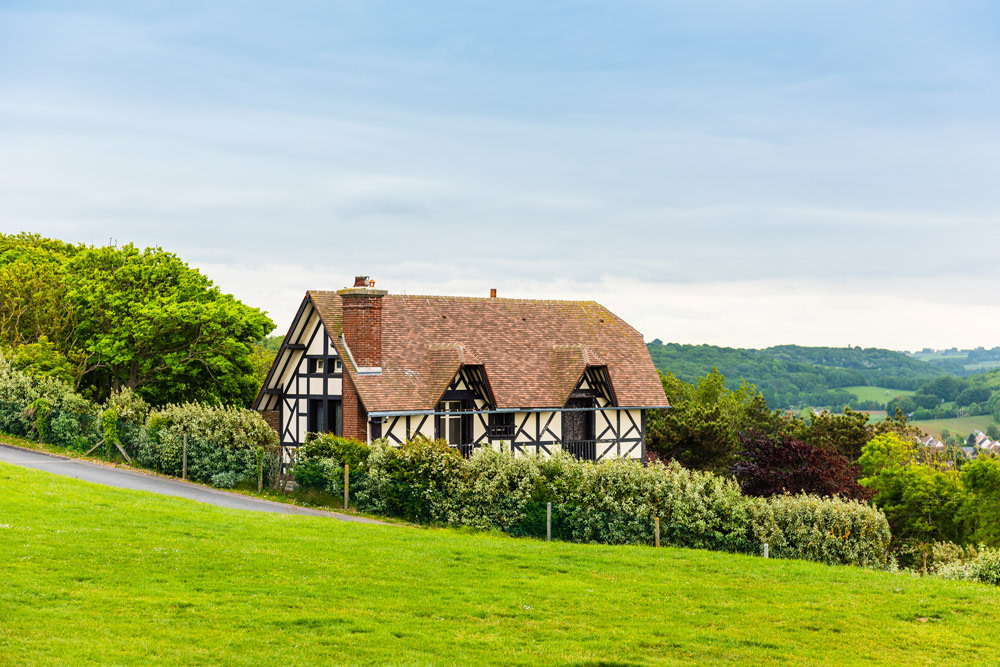 You cannot say you've got a true taste of Normandy until you have visited the picturesque villages, farmhouses, and orchards dotted along its famous Cider Route. The experience is truly amazing and consists of an epicurean journey through the scenic countryside of Pays d'Auge, with its delightful little villages and esteemed cider & calvados producers.
Main destinations along the 40km circular route include Cambremer, Beuvron en Auge, Bonnebosq, Beaufour, and Druval.
D-day Beaches
The scene of Operation Overlord, Normandy's D-day beaches are, without doubt, one of France's most important historic sites, and a major attraction in the region.
Stretching along the English Channel, the beaches of Utah, Omaha, Juno, Gold, and Sword, along with the nearby cities comprise an area of extraordinary importance in the history of France and continental Europe. The area consists of almost 50 miles of French coastline peppered with magnificent museums, monuments, and cemeteries.
Highlights include Caen's Museum for Peace, where you can learn about the Nazi occupation of France during the World War II; the Musée du Débarquement dedicated to the Battle of Normandy; the outstanding Normandy American Cemetery and Memorial in Colleville; and Pointe du Hoc Ranger Monument – the place where the United States Army Ranger Assault Group attacked the German troops during Operation Overlord.
What's your favorite place in Normandy?