Standing at the crossroads of Europe and Asia for as long as history can record, there's no wonder Turkey is so unique, so varied, and so utterly beautiful. Split between two different cultures, two different worlds, and somehow torn asunder by two different time periods, the country of Troy and stunning mosques, is undoubtedly one of the world's greatest and most amazing destinations, whether the traveler is looking for famous coastlines, remote beaches, cosmopolitan metropolises, outlandish landscapes, fantastic ruins and scenery, overwhelming culture, or heavenly food.
Somehow, Turkey is often mistakenly pictured as an easy-fitting summer destination for families in search of beautiful beaches and 5-star all-inclusive resorts. Well, this is just one of its many assets, but in reality, this incredibly varied and rich country has so much more to offer its visitors. My advice, don't just limit yourself to what seems convenient, go to explore Turkey with your eyes wide open. Taste it, it has one of the best cuisines in the world. Discover its glorious past. Don't be afraid to get off the beaten path. Do little things like wandering around a typical town or haggle for bargains in its colorful bazaars, step into a traditional tea house or eat a kebab on the street.
European Turkey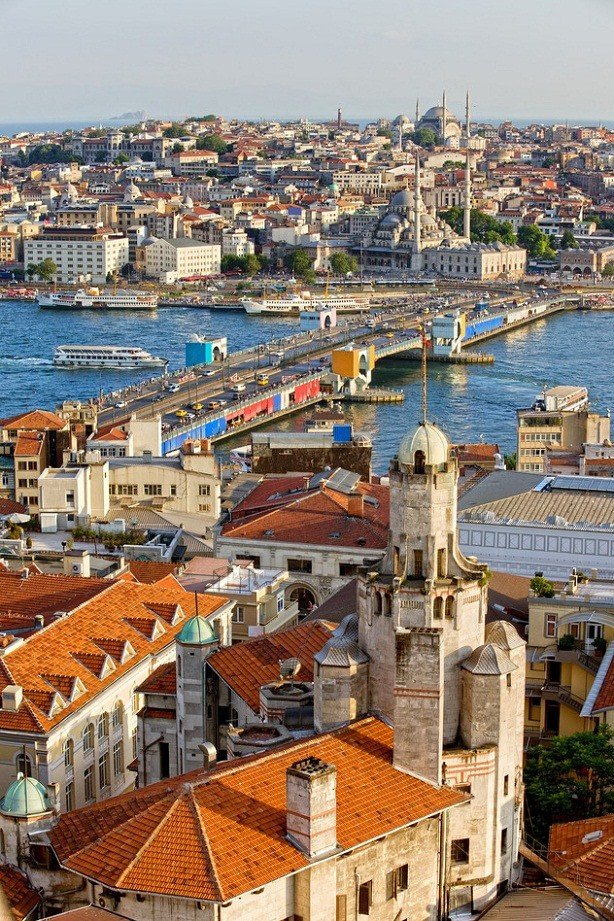 Known as Eastern Thrace or simply Thrace, European Turkey is part of Southeastern Europe and spans an area of 23,764 sq km, which represents only 3 percent of the country. It comprises the provinces of Edirne, Tekirdağ, Kırklareli, Çanakkale, and western Istanbul.
This part of Turkey is characterized by tender prairies (Thracian Plains), lush mountains, historical towns, beautiful lakes, and miles of beaches – both pristine (on the Black Sea coast) as well as lively and varied (on the coasts of Marmara and the Aegean Sea).
The European half of Istanbul comprises the following districts: Bosphorus – one of the most attractive parts of the city; Galata – a lovely pedestrian zone famous for its nightlife; the water-edged Golden Horn; the New City, with its lovely mix of architectural styles; the historical Sultanahmet (Old City); and the Western Suburbs.
Although not as popular as Asiatic Turkey, Thrace has its fair share of natural beauty, which, combined with the Balkan culture, Ottoman architecture, Greek remains, and picturesque wine regions, makes for a wonderful travel destination all year round.
Asiatic Turkey or Anatolia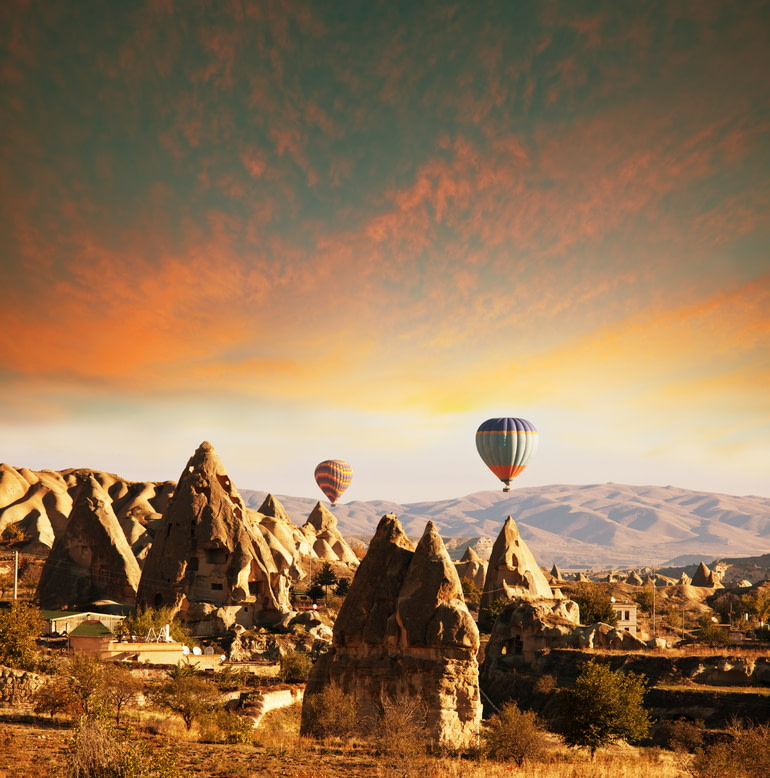 Separated from European Turkey by the straits of Bosphorus and Dardanelles, Anatolia, also known as Asia Minor, is a peninsula surrounded by four seas: the Black Sea, the Mediterranean, the Aegean, and the lovely Sea of Marmara, which literally splits up the country in two worlds apart.
Asiatic Turkey comprises the rugged Black Sea coast with its steep mountains (Pontic Alps), crystalline rivers, and evergreen forests; the historical Marmara Region where lie Istanbul and the legendary Plains of Troy; the sparkling Aegean and Mediterranean coasts, where Turkey's most famous summer spots are located, including Izmir and Antalya; the Central Anatolian Region, home of Ankara and the stunning Cappadocia; Eastern Anatolia – the highest part of Turkey; and the Southeastern Anatolia Region, neighboring Syria and Iraq.
There are thousands of reasons why anyone should visit Turkey at least once in a lifetime, but the sun, the sea, and the melting pot of cultures are by far Turkey's most widely exported charms. However, there are countless places and historical marvels in this mind-blowing country waiting to be explored; there are heaps of different activities available (from water deeds to wild adventures and winter sports), and finally, there is a seductively exotic atmosphere almost impossible to find somewhere else. All of these make Turkey special, unique, and absolutely charming – A destination that can (and should be) enjoyed by anyone, anyhow, anytime.
What's your favorite destination in Turkey?