Hallstatt is so beautiful that China built a full-scale copy of it in the southeastern province of Guangdong. Never in history has a town made such a strong impression as did this impossibly idyllic Austrian village in Salzkammergut.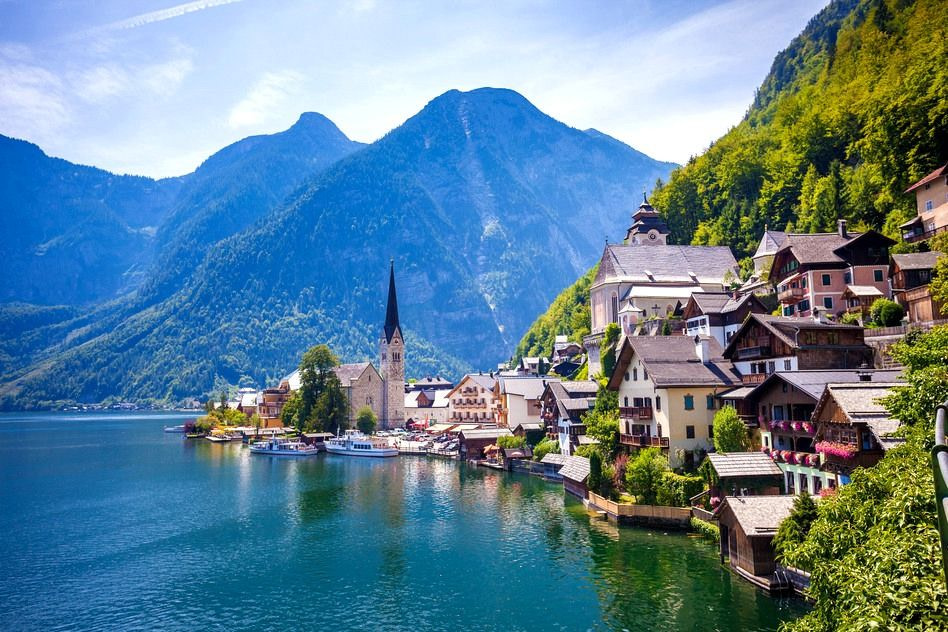 Much of Hallstatt's appeal lies in its breathtaking setting on the narrow shores of the Hallstätter See, with the Eastern Alps rising majestically all around. This dramatic scene comes at a cost, though, as access to the village is quite difficult and involves a couple of train/bus transfers, plus a ferry ride across the lake from Hallstatt Station to the center. The only reason why nobody seems to complain about it is probably because approaching the town from the water and glancing at the terraced wooden houses reflecting in the glassy waters is like walking into a postcard.
What to See and Do in Hallstatt
With a little over 900 inhabitants and a total area of 59.8 km2, Hallstatt is small, but what it lacks in size it makes up for in magnificent alpine landscapes, old-world charm, and beautiful architecture. After all, this is Austria's oldest salt mining town and a World Heritage Site that UNESCO describes as "an outstanding example of a natural landscape of great beauty and scientific interest which also contains evidence of fundamental human economic activity".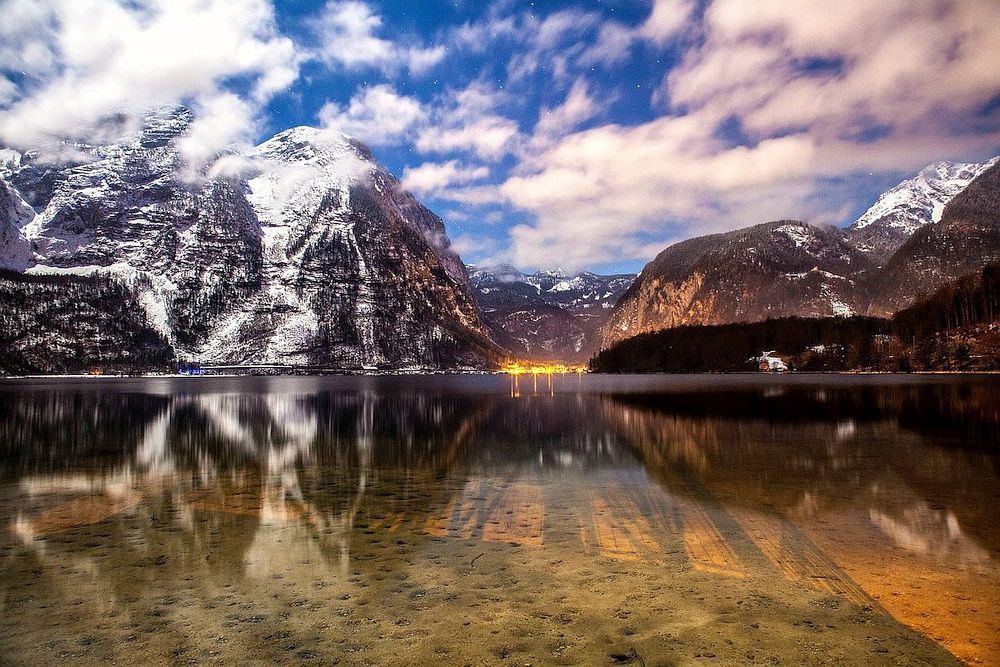 Undoubtedly the best thing you can do here is relaxing and wandering the tiny cobbled streets lined with picturesque houses of various styles and shades, from the pastel colored Baroque buildings adorned with flowers and greenery in the Old Town area to the beautifully preserved timber homes that line the lake shore.
Hallstatt's main hub is the Market Square, a popular meeting point for locals and tourists alike, surrounded by eye-catching architecture, small souvenir shops, restaurants, and pretty cafes were you can sit outside, soak in the views, and absorb the outstanding beauty of the place. A variety of concerts and cultural events, including the annual Corpus Christi procession and the lovely Christmas Market, are held here throughout the year.
If the weather permits, you can swim or take a relaxing boat tour around the lake to admire the stunning scenery and feed the swans. For adventure seekers, the surrounding mountains provide numerous hiking and rock climbing opportunities, while culture and history lovers have their choice of places to explore.
The World Heritage Museum tells the history of this charming mining town (from Stone Age to the present day) through an outstanding collection of artifacts and archaeological finds, while the Salzwelten Hallstatt (Hallstatt Salt Mine) plays host to a subterranean salt lake, a stunning underground cinema, as well as the oldest wooden staircase in Europe. Also here, next to the oldest salt mine in the world, visitors will find the spectacular Hallstatt Skywalk.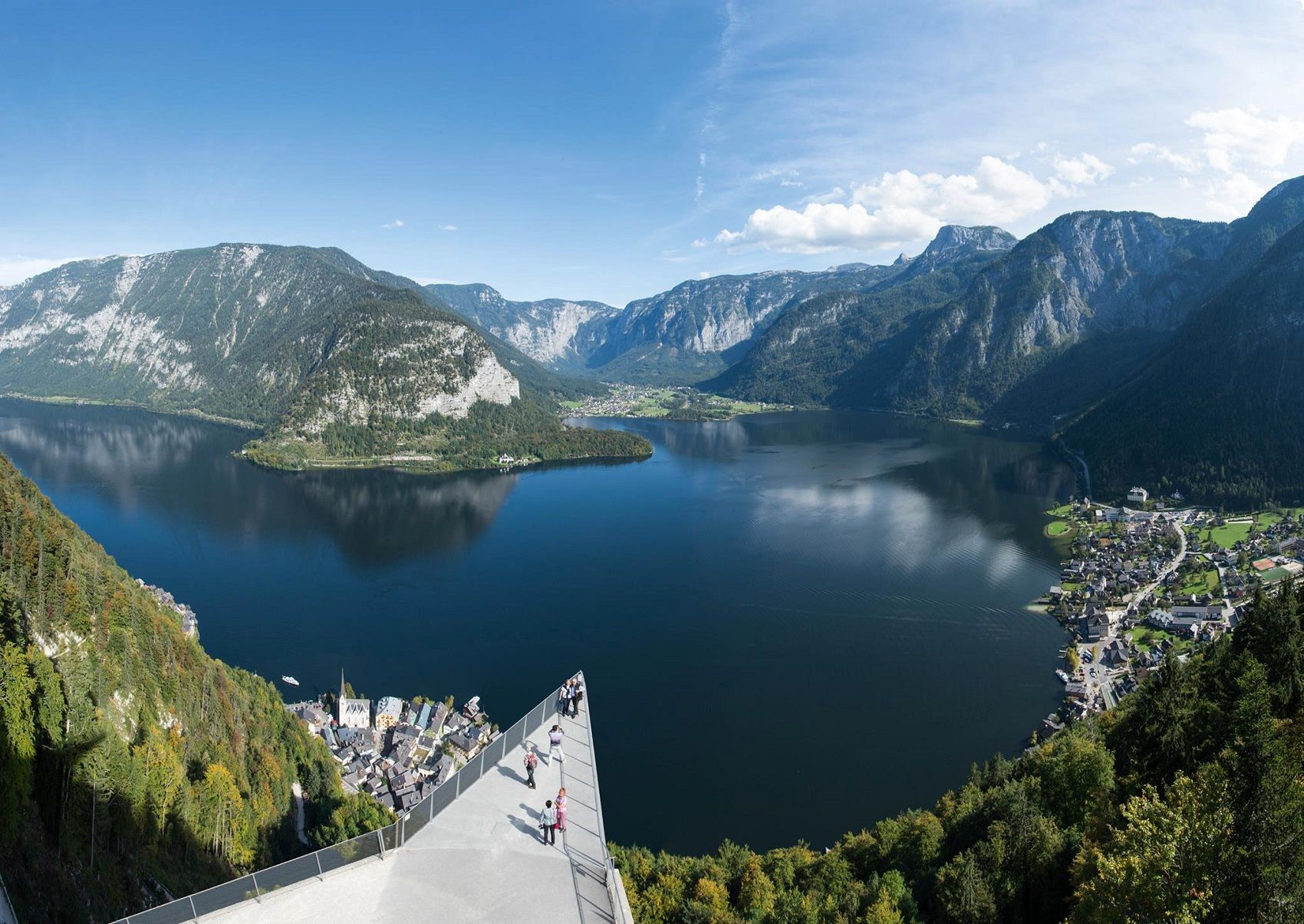 Housed in the 12th century Michael's Chapel, Beinhaus (Bone House), where more than 1200 skulls are on display (some of them painted), is one of Hallstatt's most impressive attractions. This tradition began in 1720, when, due to a lack of space in the town's cemetery, the skulls and bones of long-dead locals were removed from their graves and exposed here.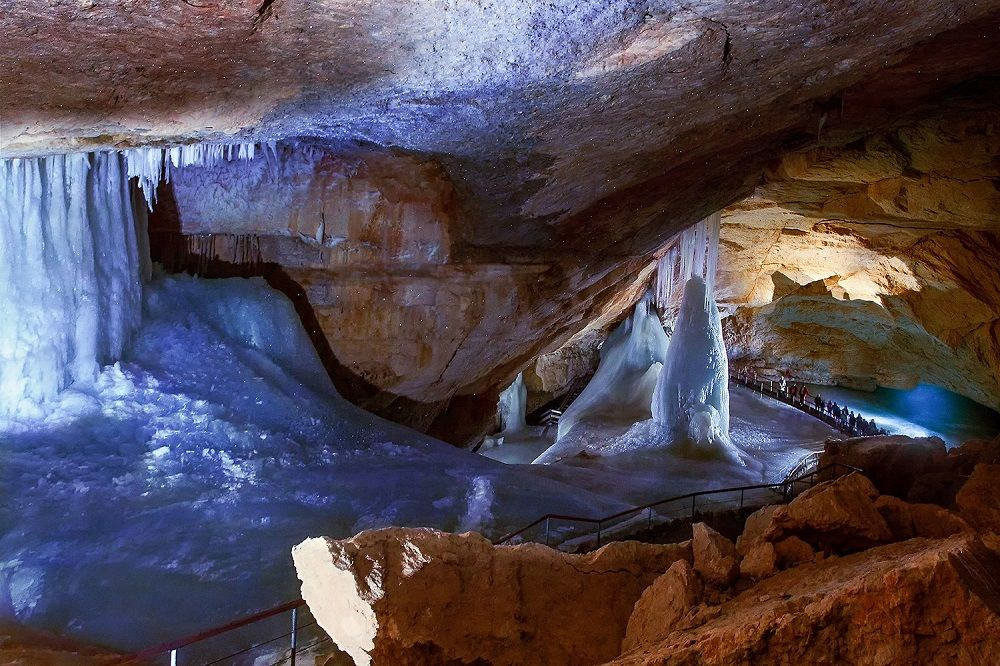 Situated right across the lake from Hallstatt, Dachstein Ice Caves are proof that this UNESCO-protected area is just as remarkable underground as it is above. Accessible by cable car and/or hiking, these eerie, century-old ice caverns, with their spectacular glaciers, icebergs, and frozen cascades, are a must-do day trip for anyone visiting Hallstatt.
Where to Eat and Drink in Hallstatt
The town's restaurants are centered in the Market Place or along the waterfront, and most of them specialize in fish (freshly caught from Lake Hallstatt). Nevertheless, Hallstatt's dining venues have something for everyone, ranging from traditional time-honored establishments renowned for their heartwarming home-style cooking to lovely cafes serving delicious Austrian apple strudels.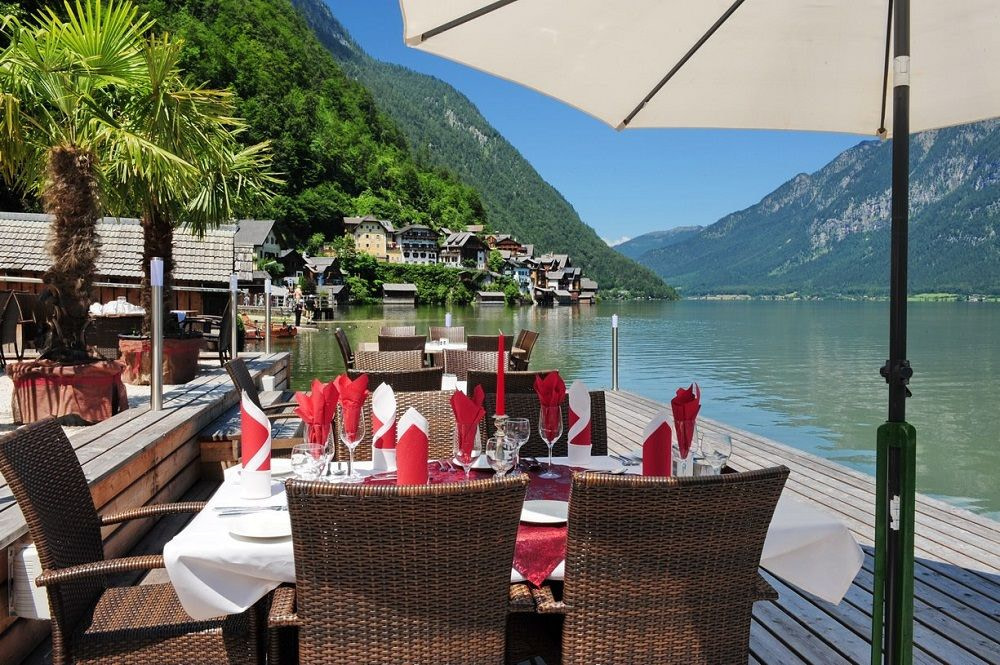 A large number are situated inside guesthouses, but there are also some excellent independent restaurants where you can indulge in local and international (especially Italian) cuisines.
Some of the best places to eat in Hallstatt include Restaurant zum Salzbaron (Seehotel Grüner Baum), with its enchanting lakeside terrace; Seewirt (Gasthof Zauner), which focuses on regional gastronomy with a modern twist, and the elegant Im Kainz restaurant at Heritage Hotel Hallstatt, where guests are welcomed with Austrian classics and international gourmet specialties.
Where to Stay in Hallstatt
In terms of accommodation, visitors are spoilt for choice in Hallstatt. And although prices here are higher than in the nearby village of Obertraun, you can find everything, from cozy, family-run bed and breakfasts to charming historic hotels to world-class resorts overlooking the lake.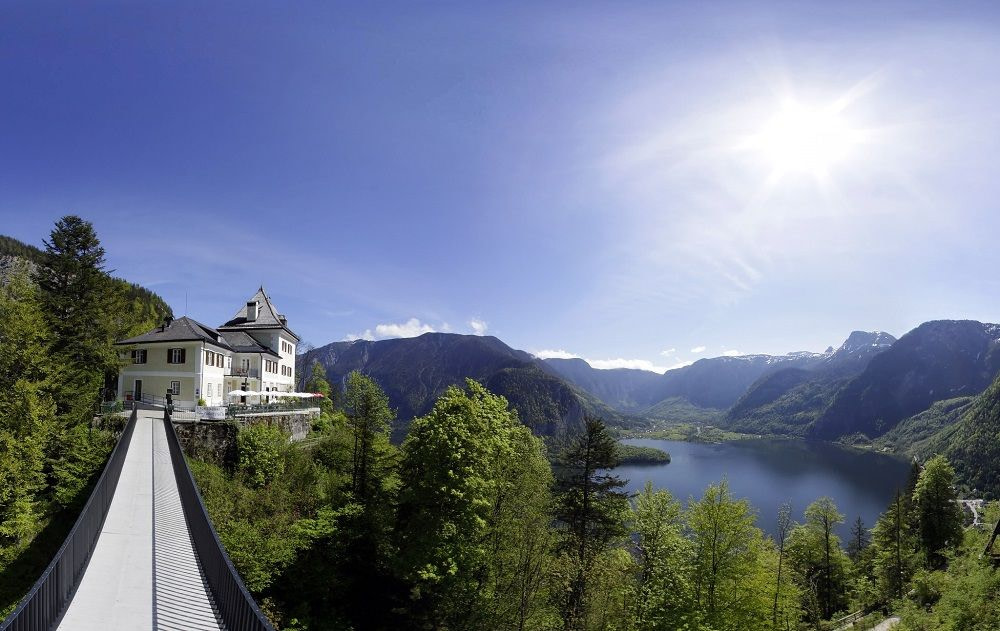 The Lakeside Hotel Grüner Baum in the historic marketplace, the delightfully traditional Bräugasthof, and Rudolfsturm, a converted 13th century medieval tower perched high above Hallstatt – are all wonderful options.