Tokyo is cool, edgy, and fun, and so is its incredibly varied shopping scene, which ranges from ubiquitous vending machines and bizarre hipster boutiques to mind-blowing electronic stores, bustling mega malls, and luxurious shopping venues.
So, in a city where you can shop 'til you drop and find just about anything your heart desires – from antiques to anime goods to everything cutting-edge – the only question that remains is "from where to begin?". Well, Tokyo has more than its fair share of shopping neighborhoods, department stores, and fabulous markets, each with its own character, specialties, and price range.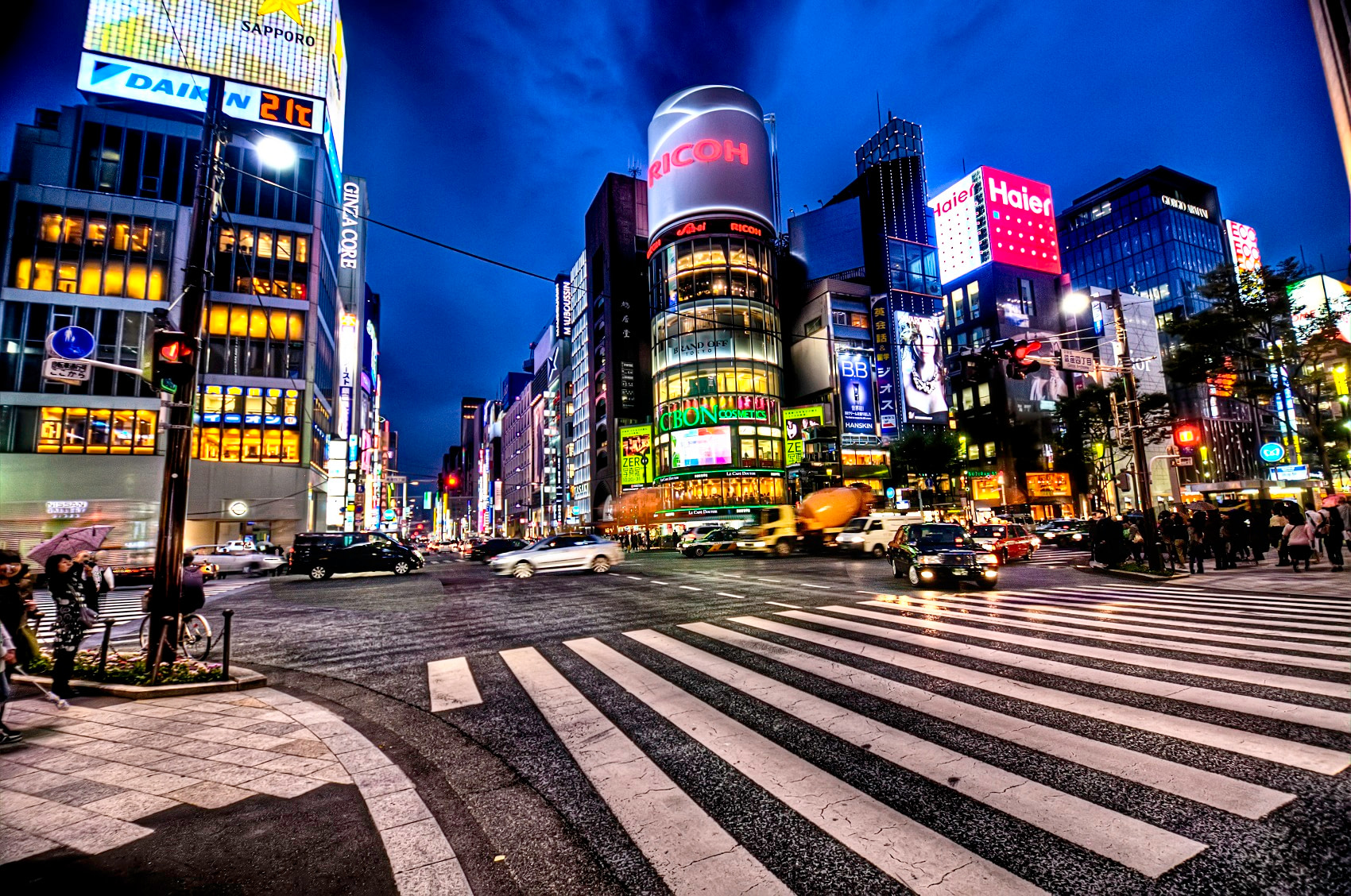 In a nutshell, Ginza and Omotesando are overflowing with top designer boutiques, art galleries, and upmarket department stores; Shibuya and the Takeshita Street in Harajuku are all about funky youth fashion; Shimokitazawa is a bohemian enclave lined up with small creative shops selling everything from vintage clothing to quirky local crafts; Asakusa is ideal for Japanese curiosities and souvenirs, and Akihabara is the epicenter of the country's Otaku culture, with a plethora of maid cafes and stores specializing in anime (Japanese comics), manga, and video games.
Malls, Shopping Centers, and Department Stores
In addition to its idiosyncratic shops, Tokyo is packed with an overwhelming variety of malls and department stores, the greatest concentration being found in the districts of Ikebukuro, Odaiba, and Shinjuku.
Some of the biggest, most famous, and interesting shopping centers in Japan's bustling capital include the giant LaLaport TOKYO-BAY with its 540 stores and rich variety of movie theaters and gourmet restaurants; the Sunshine City – a huge entertainment and commercial complex near Ikebukuro Station which also houses a stunning aquarium and the Ancient Orient Museum; the beautifully designed Omotesando Hills in Aoyama; Caretta Shiodome, whose lovely collection of shops is complemented by art, culture, and spectacular sky restaurants; the delightful Palette Town on the man-made island of Odaiba, as well as the ultra-modern Roppongi Hills and Tokyo Midtown.
Even more interesting than Tokyo's fabulous shopping malls are its iconic department stores, which have become not only sought-after attractions for visitors, but also institutions that contribute to the city's unique identity and consumer culture. Among the most illustrious are Tokyu and Seibu, but there are countless local chains worth checking out too, including Uniqlo which specializes in trendy and affordable Japanese casual wear; Muji with its modern, minimalist household and consumer goods; the fashionable Parco; the Kiddy Land toy stores; Keio; the luxurious Matsuya; Mitsukoshi, and the trendsetting Laforet Harajuku.
Electronics and Gadgets
Home to some of the world's greatest electronics superstores and an amazing variety of game/hobby shops, Tokyo is a paradise for buying electronics and gadgets. The center of it all is Akihabara – the Electric Town of Japan and one of the most interesting places on the planet to indulge in retro games and the Otaku culture of manga and anime.
Often regarded as an historic electronics district, Akihabara is packed with all sorts of video arcades, robotto shops, enormous digital camera stores, and electronics retailers specialized in duty-free exports. Moreover, its main boulevard, Chuo Dori, is overflowing with ingenious anime-goods stores such as Animate, Comic Toranoana, as well as Book-Off, K-Books and Melonbooks – all selling books related to manga, dōjin, hentai, and other otaku subcultures.
Some of the best places for tech shopping in Tokyo include Yodobashi Akiba – a branch of renowned Yodobashi Camera with eight floors jam-packed with high-tech delights, toys, and state-of-the-art cameras; Laox – the biggest duty free shop in town; AKKY International – a great electronic duty free shop designed primarily for foreign visitors; LABI Shibuya – a brand store of Yamada Denki; the Sony Building in Ginza; the eight-story Bic Camera, known for selling the cheapest cameras in Japan, as well as the Tsukumo Robotto Ō-Koku and Technologia robot shops.
Exclusive Shops
Widely regarded as one of the world's best shopping destinations, it's no surprise that exclusive, luxurious, and unusual shops are the norm in Tokyo. Creative DIY fashion stores stand side by side with the world's most reputed designers and eccentric local boutiques specialized in everything from samurai weaponry and priceless traditional handicrafts to slick clothing, peculiar accessories, and exquisitely presented gourmet delicacies.
For an exclusive experience, head to the fashionable Alfred Dunhill's Tokyo Home in Ginza. Spanning three floors of men's fashion nirvana, this one-of-a-kind retail environment offers customers a totally unique concept, blending bespoke tailoring services with the latest in male indulgence. The Home boasts a traditional barbershop space, a beautifully designed lounge area overlooking the glamorous Ginza Chuo Street, and a stylish bar that resembles a contemporary British member's club.
Other high-end shopping addresses in Tokyo comprise Gucci's dazzling flagship store in the same classy Ginza; the Jun Aoki-designed Louis Vuitton flagship; the brand-new Steven Alan stores; the charming denim-related Kapital Blue Hands in Ebisu; the exquisite Okura – famed for its hip indigo-dyed clothes; the innovative Contemporary Fix in the Aoyama neighborhood, or the ingenious Kitakore – a sort of mini mall, where creative designers mastermind all sorts of one-off pieces for clients such as Lady Gaga, Pharrell Williams, or Frida Giannini from Gucci.
Other Peculiarities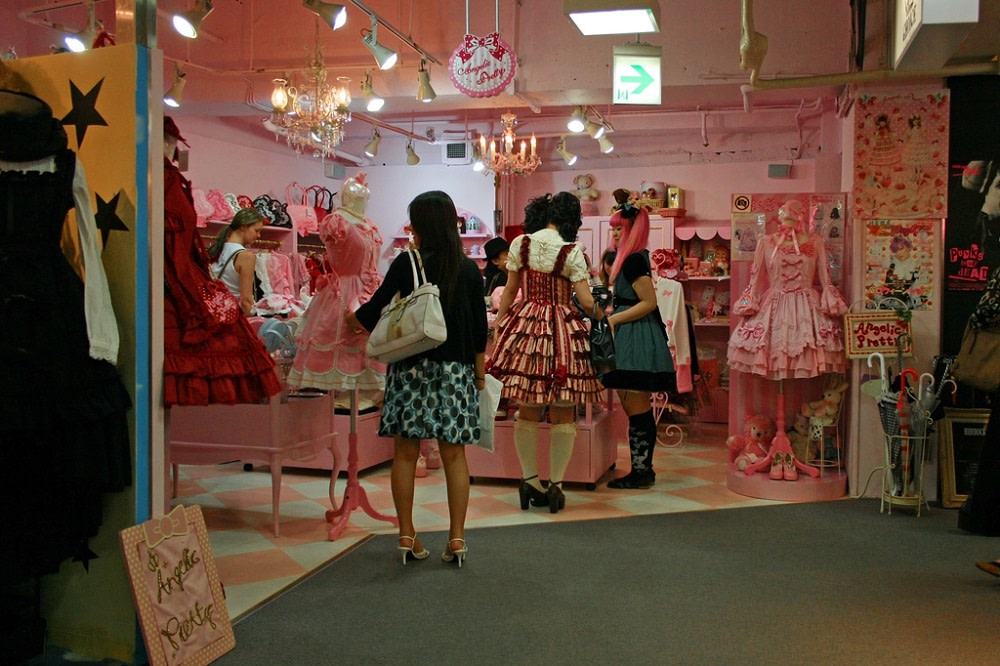 Apart from its high-end designer stores, flashy boutiques, and electronics wonderland, Tokyo is also home to the world's largest fish market – Tsukiji shijō. Receiving more than 2,000 tons of seafood each day, this is an excellent spot to indulge in fresh sushi, exquisite caviar, and all kinds of fresh, reasonably-priced fish.
Nevertheless, the weird and beautiful Japanese capital offers some of the quirkiest and most unusual shopping experiences, including entire streets dedicated to old ladies' fashion (Sugamo Jizo Dori Shotengai), huge porn stores (Ali Baba Akihabara), ubiquitous 100-yen shops, colorful boutiques devoted to the Japanese youth subculture of decora, or shopping areas designed especially for the restaurants' cookware and kitchen equipment (Kappabashi-dori aka Tokyo's Kitchen Town).
What's your favorite place to shop in Tokyo?