A brainchild of Romanian design firm The 6th Sense Interiors, Bunker embodies a place of refuge for the survivors of the Apocalypse.
The themed bar is situated in the Slovenian town of Murska Sobota and stuns with its brilliant steampunk interiors and excellent selection of food and drinks. Its aim is to transport patrons into a fictitious post-apocalyptic future where territories are controlled by clans, and everything around has been destroyed or polluted. Accordingly, Bunker provides a safe, neutral environment where survivors gather to escape from the dangers of daily life and stock up on supplies.
Spread over two floors, the Mad Max-themed facility is decorated in massive-industrial style, with lots of steampunk and dieselpunk details. The entrance is guarded by warriors and lighting throughout the space is provided by two pedaling slaves.
Resembling an auto repair shop, the ground floor houses the bar, kitchen, as well as a ventilation pipes-lined stair leading to the attic, which has been designed as a fallout shelter.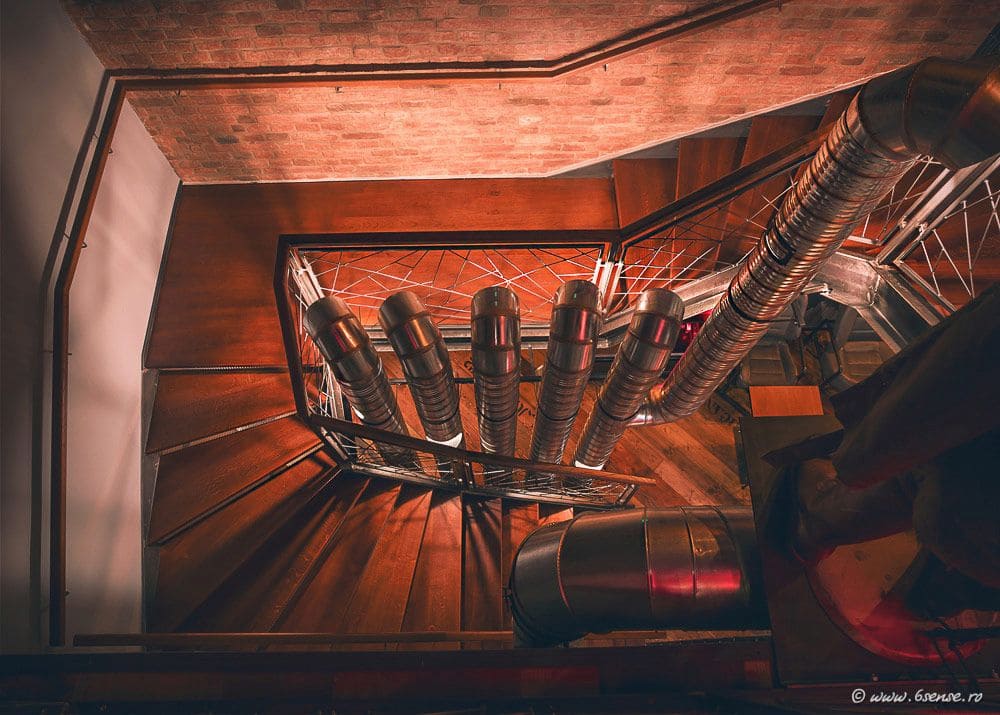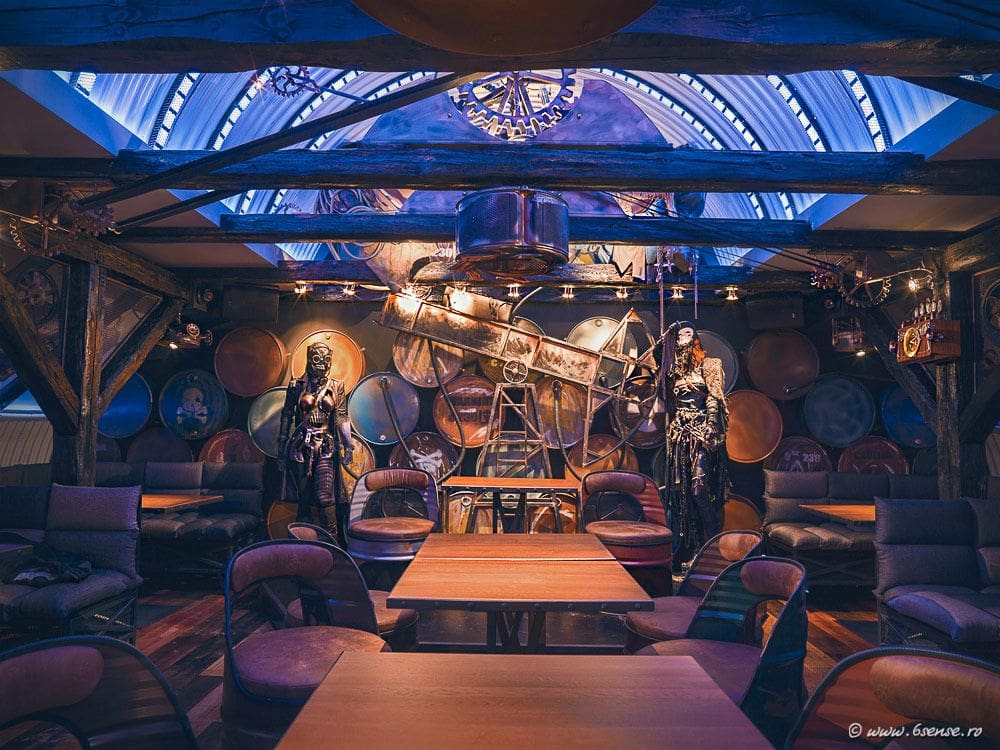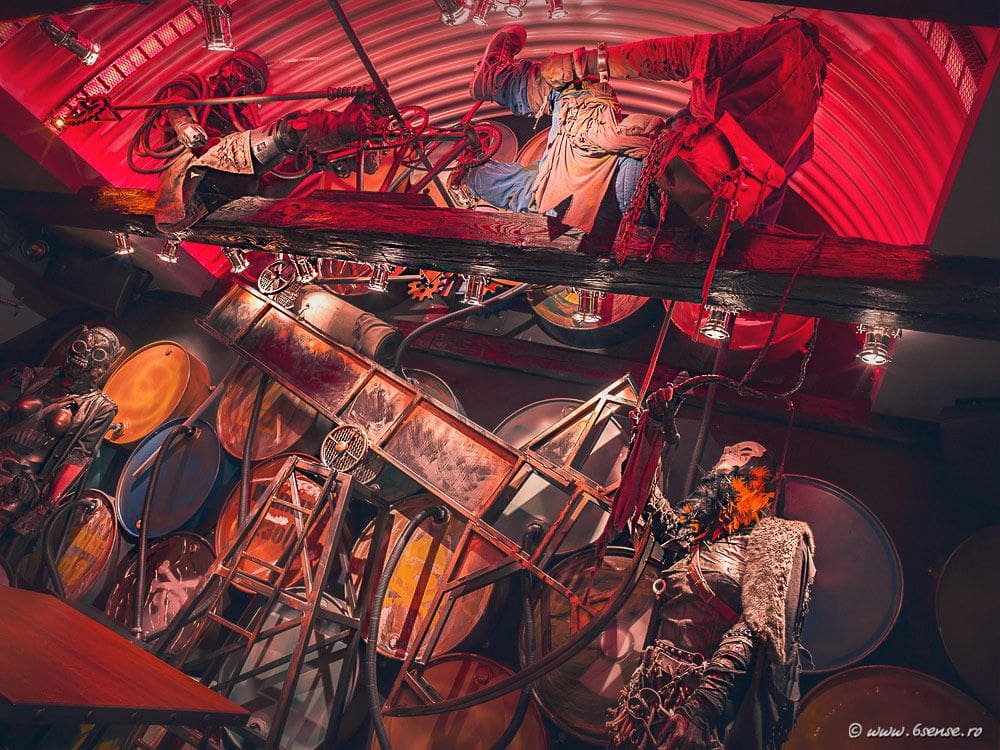 An intimate lounge area complete with elevator operator brings to mind a mining lift, and everywhere else diesel fuel barrels serve as seats; imaginative illustrations depicting an alternative future line the walls; beverage shelves are made of spiro pipes; and couches – though stylish and comfortable – mimic sandbags used as military fortification in trenches.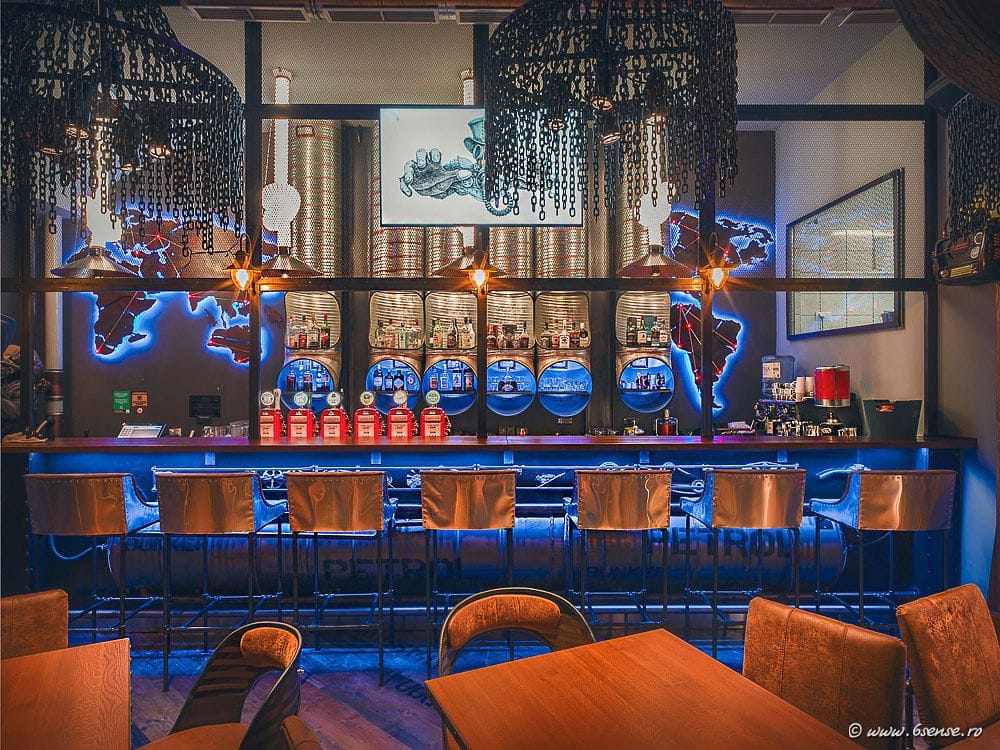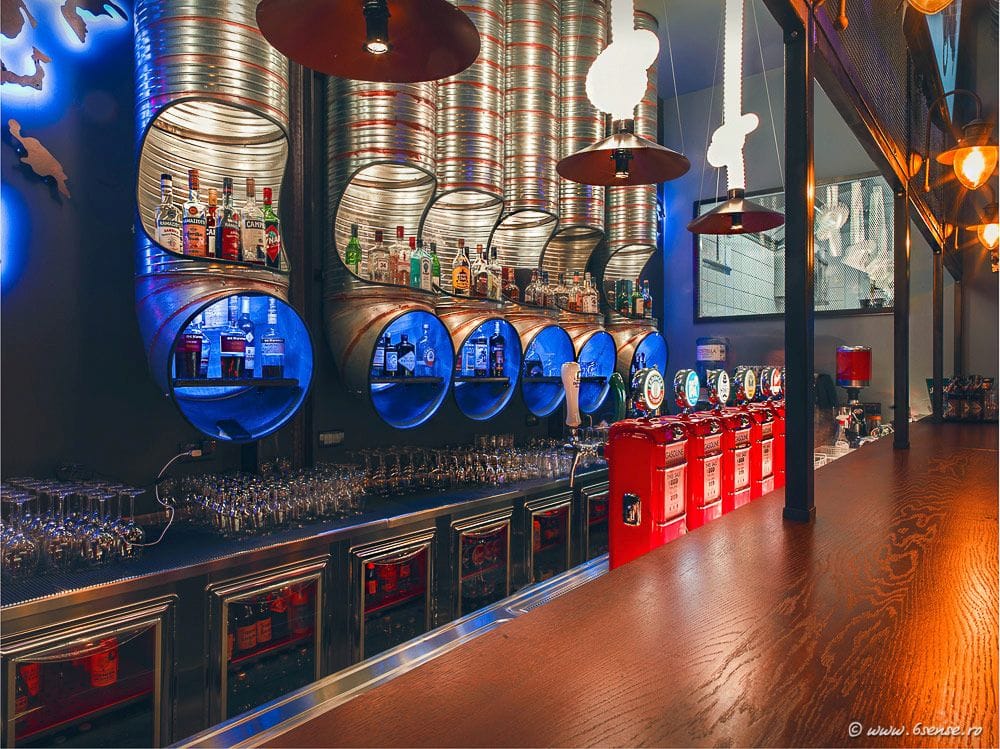 Bunker's striking decor abounds in steampunk objects, including industrial steam-powered machinery, dazzling clockwork, creative upcycled lamps, and 12 outstanding designer mannequins. The use of leather, dark salvaged wood, and rusty metallic color palette only adds to the establishment's surreal post-apocalyptical atmosphere.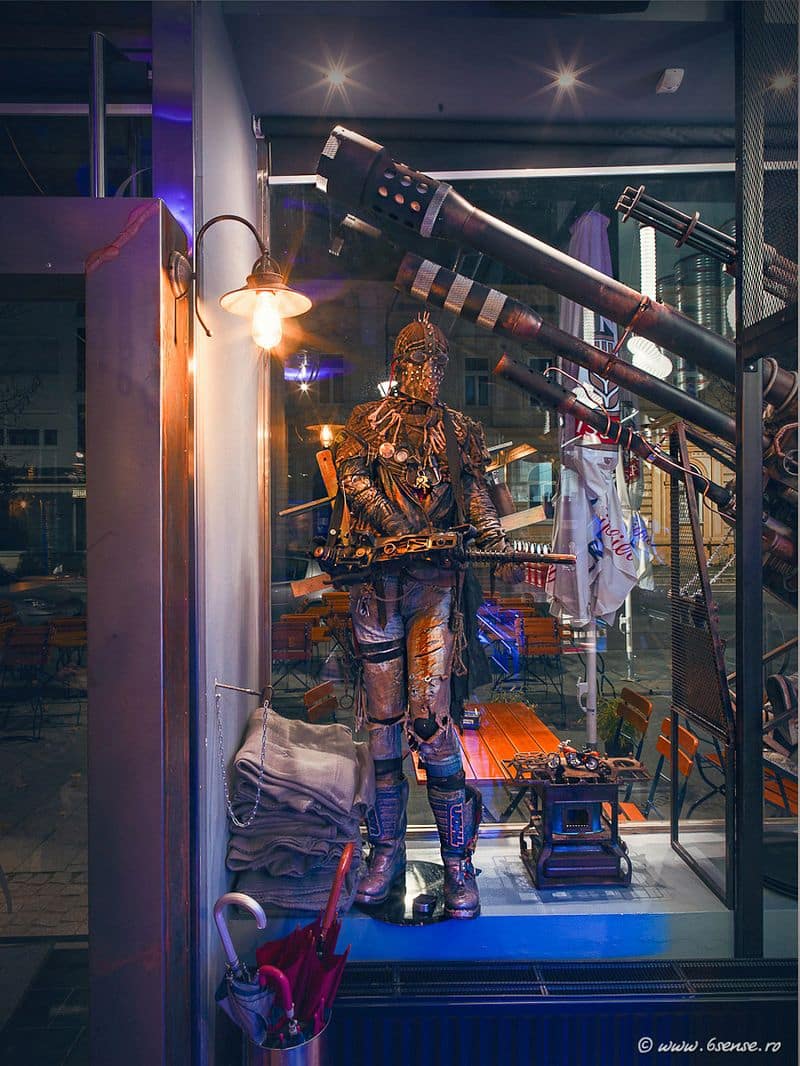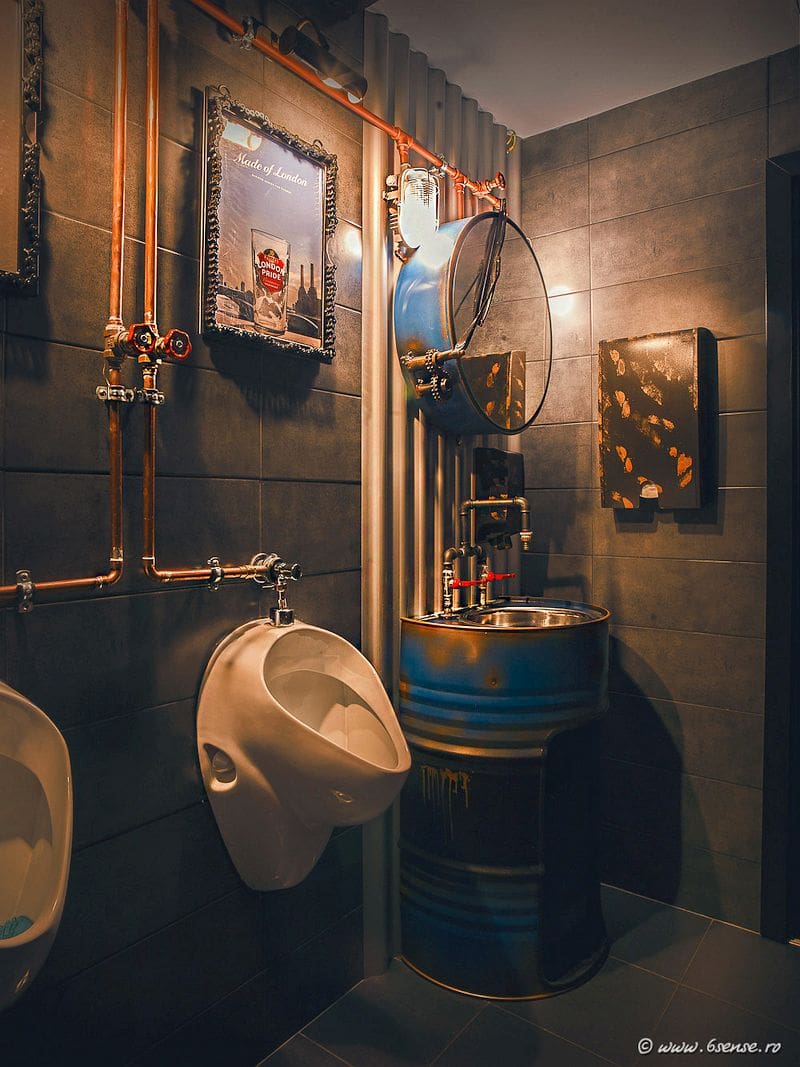 With a wide selection of beers from around the world, as well as offbeat steampunk cocktails, delicious food, and alternative music concerts, Bunker makes for a truly immersive experience.
Photos by Matej Fisher