For many, the springtime can feel like a new beginning worthy of celebration, and what better way to usher in warmer weather and longer days than at one of Europe's best festivals. There are certainly plenty to choose from: some are steeped in folkloric tradition, some are hyper-contemporary and embrace the newest technologies. But no matter if you're looking for a traditional vibe or an all-out, all-night party, there's definitely something on the continent to tickle your fancy.
If you're unfamiliar with how Europeans celebrate the coming of spring, take a look below for an overview of some of Europe's best spring festivals.
Seville Fair
When: May 1 – May 7
Where: Seville, Spain
At midnight on the second Saturday after Easter, la Feria de Abril, or the Seville Fair, begins. It kicks off with the alumbrao, or the opening festivities of the fair when the portado, or main entrance, is illuminated. What follows is a week-long carnival that sees festival-goers partying in Seville's Real until dawn.
The event began back in the mid-19th century, originally as a relatively small livestock fair. Today, the fairgrounds occupy a large area along the Guadalquivir River and are filled with casitas: individual tents erected specifically for the fair that are sponsored by social clubs, businesses, and other organizations. Though most of them are private, there are some that even tourists can enjoy, like those hosted by political parties or the six Fiesta Mayores: these casitas represent the six districts of Seville.
Noto Flower Festival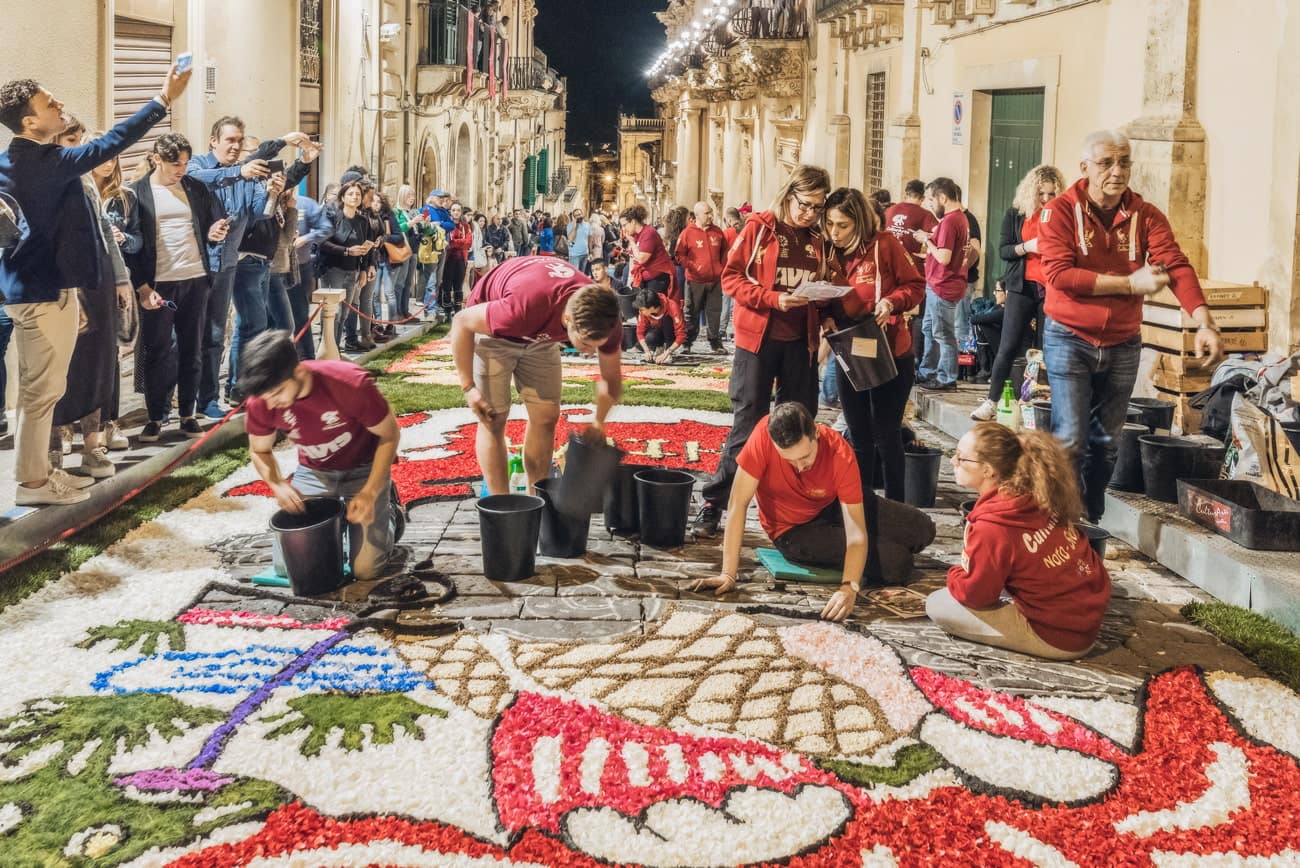 When: May 13th – 15th
Where: Noto, Italy
A single narrow road lined with grand historic buildings in a small, southern Sicilian town serves as the focal point of the Infiorata di Noto, or Noto Flower Festival. It begins on Friday evening when the florists who have won the design challenge gather along Via Nicolaci to map out their designs. They then spend the night transforming this nondescript street with a carpet of flowers, each floral designer charged with expertly executing their own vision by dawn.
The floral "paintings" are left intact for three days, during which time there are many other activities for festival-goers. The most popular event of the weekend is the Baroque Court, where hundreds of locals in period costumes, accompanied by a marching band, parade through the streets of Noto.
Mendelssohn Festival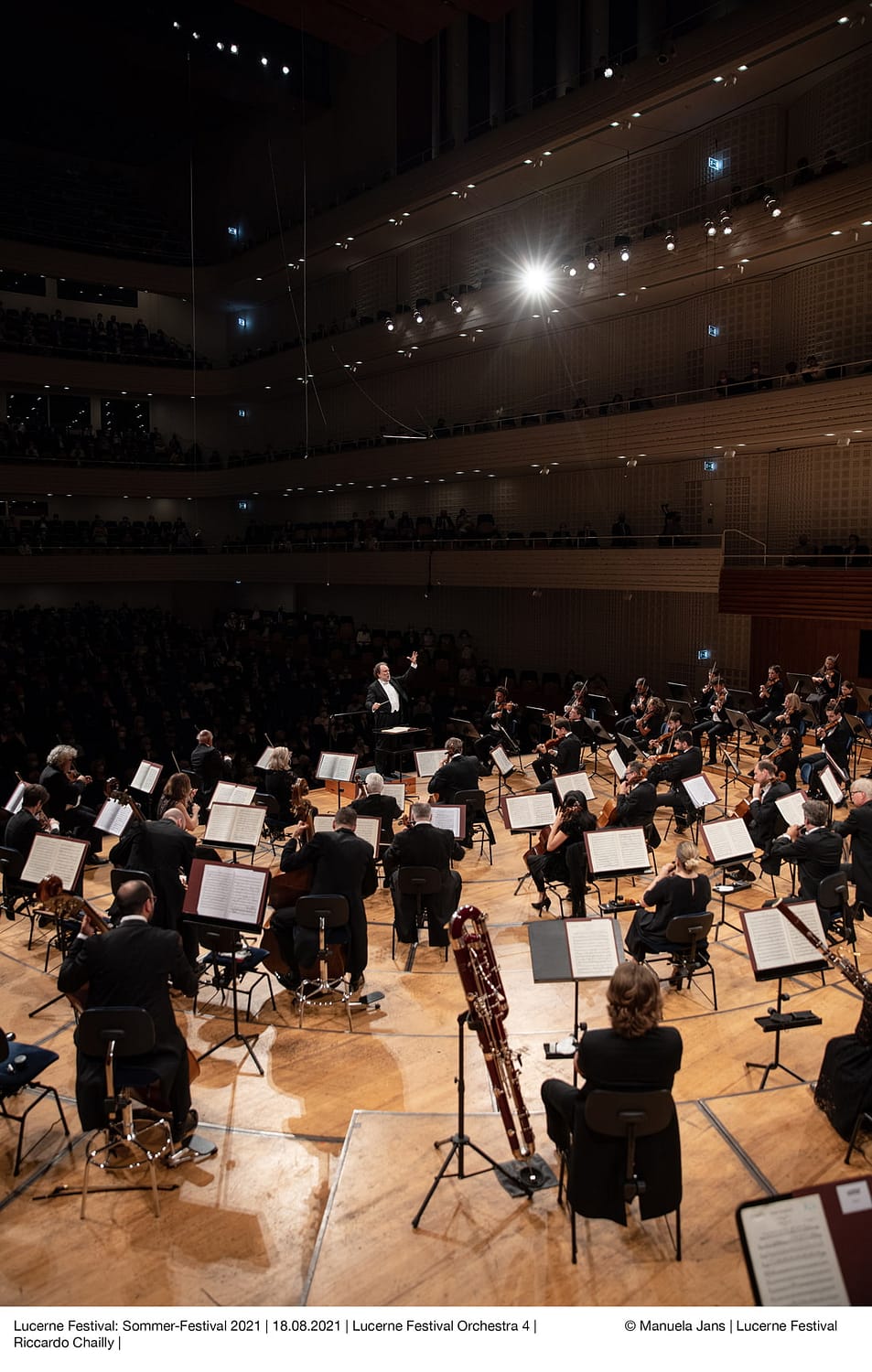 When: April 8th – 10th
Where: Lucerne, Switzerland
One of the most renowned festivals of classical music in the world – the Lucerne Festival, held annually in August – will from 2022 on also host a classical music festival in the spring called the Mendelssohn Festival. Held over Palm Sunday weekend, The Lucerne Festival Orchestra will convene to present some of the finest pieces under the careful leadership of Riccardo Chailly.
The aim of the Spring iteration of the Lucerne Festival will be to showcase the contributions of Lower Rhine composers, specifically those of the festival's namesake Felix Mendelssohn. As the orchestra leader, Chailly will be drawing on his years of immersive practice and research of Mendelssohn's work to curate the performances and inform the program.
Chelsea Flower Show
When: May 24th – 28th
Where: London, England
For five days each year, the grounds of the Royal Hospital Chelsea are transformed into a springtime paradise during the Chelsea Flower Show. This annual garden show is hosted by the Royal Horticultural Society and features meticulously designed plots created by the UK's best and brightest horticultural masters. The displays definitely lean toward the avant-garde and aim to showcase the most innovative and creatively curated gardens.
The fair, in its current iteration, dates back to 1912, though similar garden shows in the same vein were held around England as far back as the mid-1800s. Today, over 150,000 people attend the show each year; demand to attend far outpaces capacity, so it's best to secure your tickets well in advance.
Fèsta de ƚa Sènsa
When: May 26th
Where: Venice, Italy
Though many cities celebrate a Feast of the Ascension, the Venetian version, called Fèsta della Sènsa, is filled with remarkable pageantry that beckons throngs of locals and tourists alike. It kicks off with a parade of rowboats beginning from Saint Mark Basin, followed by the region's most important regatta.
The main attraction of Fèsta de ƚa Sènsa is the Wedding Ceremony of the Sea, where traditionally the Doge (and today, the Mayor) ceremonially marries the city to the sea itself, marked by tossing a gold ring into the water.
King's Day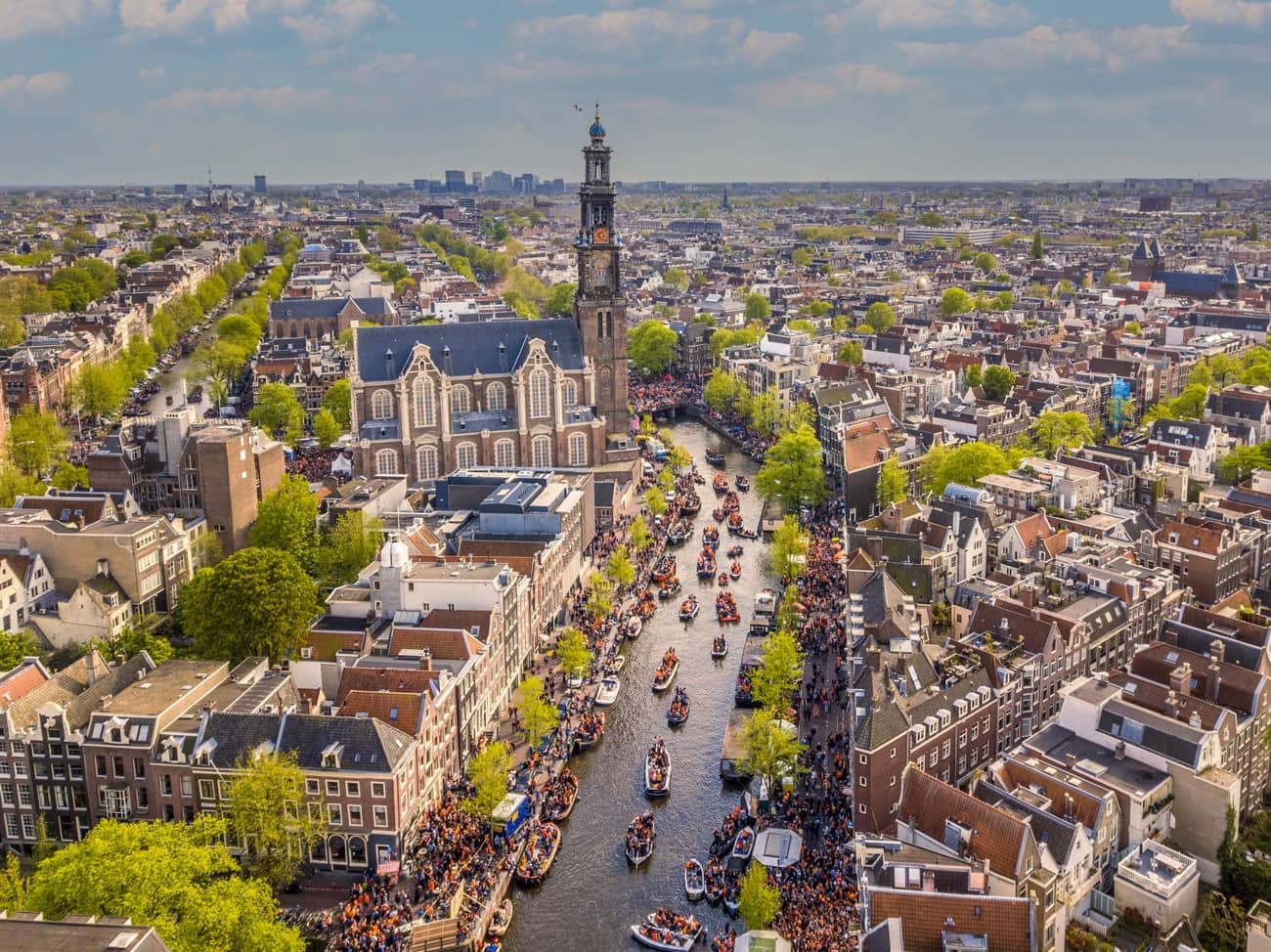 When: April 27th
Where: The Netherlands, especially Amsterdam
A kingdom-wide celebration to commemorate the birthday of the Crowned King of the Netherlands, Willem-Alexander, King's Day, or Koningsdag, is marked by feasts, public events, and the ubiquitousness of the color orange.
Though King's Day celebrations take place throughout the Kingdom – including the constituent countries in the Caribbean and Dutch Antilles – they are most pronounced in Amsterdam where celebrations begin the evening before in the city's nightclubs and continue throughout the day with massive outdoor concerts, sporting events, and a nationwide flea market that sees many residents selling their unneeded treasures.
The holiday dates back to 1885, first dubbed Prinsessedag to celebrate the 5th birthday of Princess Wilhelmina. It was later changed to Koninginnedag (Queen's Day) when she ascended to the throne in 1890 and has since been changed to reflect the birthday and gender of every following monarch.
Stuttgart Springfest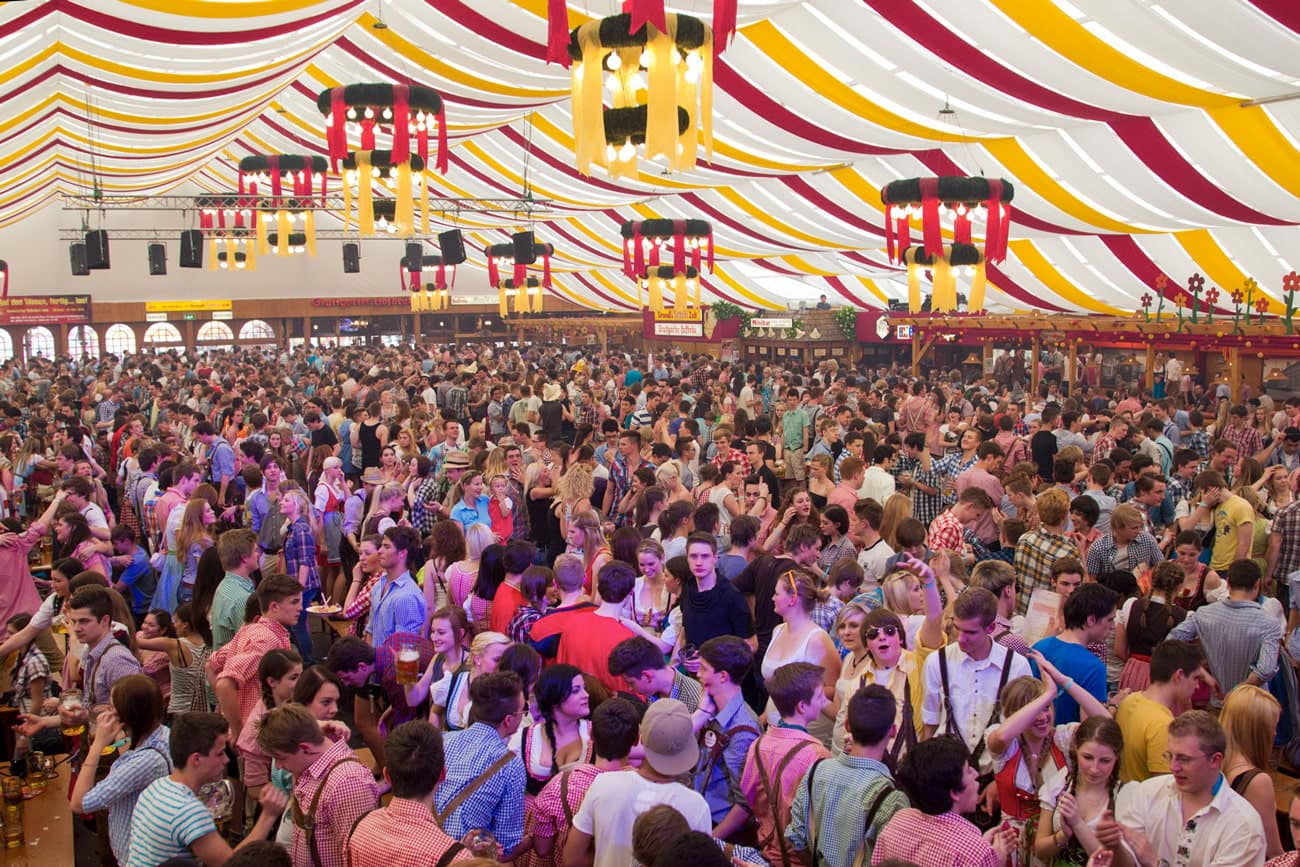 When: April 16th – May 8th
Where: Stuttgart, Germany
The largest spring festival in Europe, the Stuttgart Springfest, or Stuttgarter Frühlingsfest (sometimes also called the Cannstatter Wasen after the district the fairgrounds lie within) is an annual carnival replete with beer gardens, an amusement park, and flea markets.
The festival kicks off with the ceremonial opening of a beer barrel and continues for the next three weeks, wherein every night ends with a fireworks display.
It's not uncommon to see attendees wearing Lederhosen, so you may want to bring your own. But regardless of what you're wearing, you'll be privy to a variety of beer gardens serving some of the region's best beers and bratwurst.
Sónar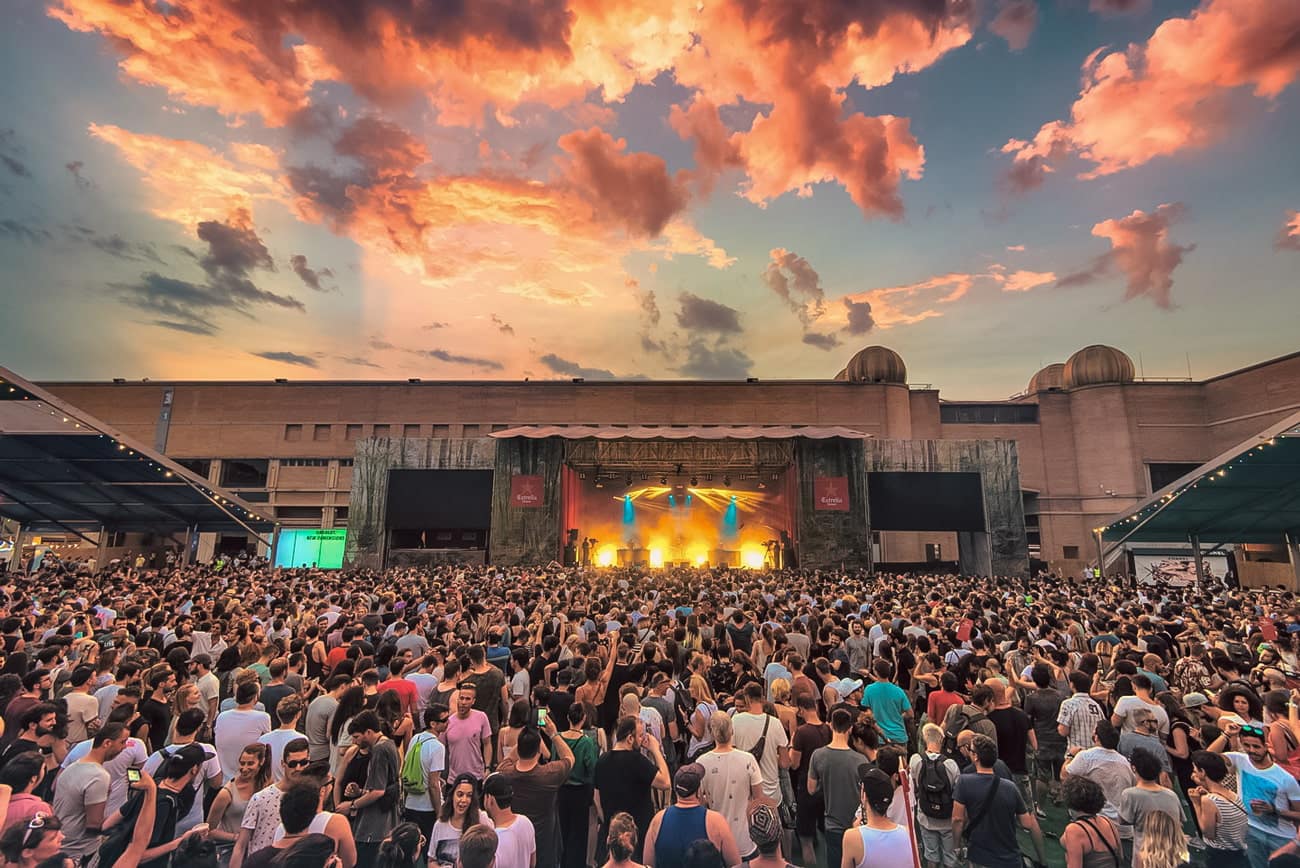 When: June 16th – June 18th
Where: Barcelona, Spain
A multimedia festival that celebrates the confluence of technology with music, design, and the arts, Sónar is one of Europe's largest and most well-attended festivals. Split into two sections of programming, Sónar+D encompasses a series of talks, panels, and presentations, while Sónar Music presents a wide variety of solo performers, bands, and DJs.
Since its inception in the mid-nineties as the Festival of Advanced Music and Multimedia Art, Sónar has expanded to include satellite annual festivals in Reykjavik, Istanbul, Bogata, and Buenos Aires, and they have hosted one-off events in 60 other cities around the world.
Sideways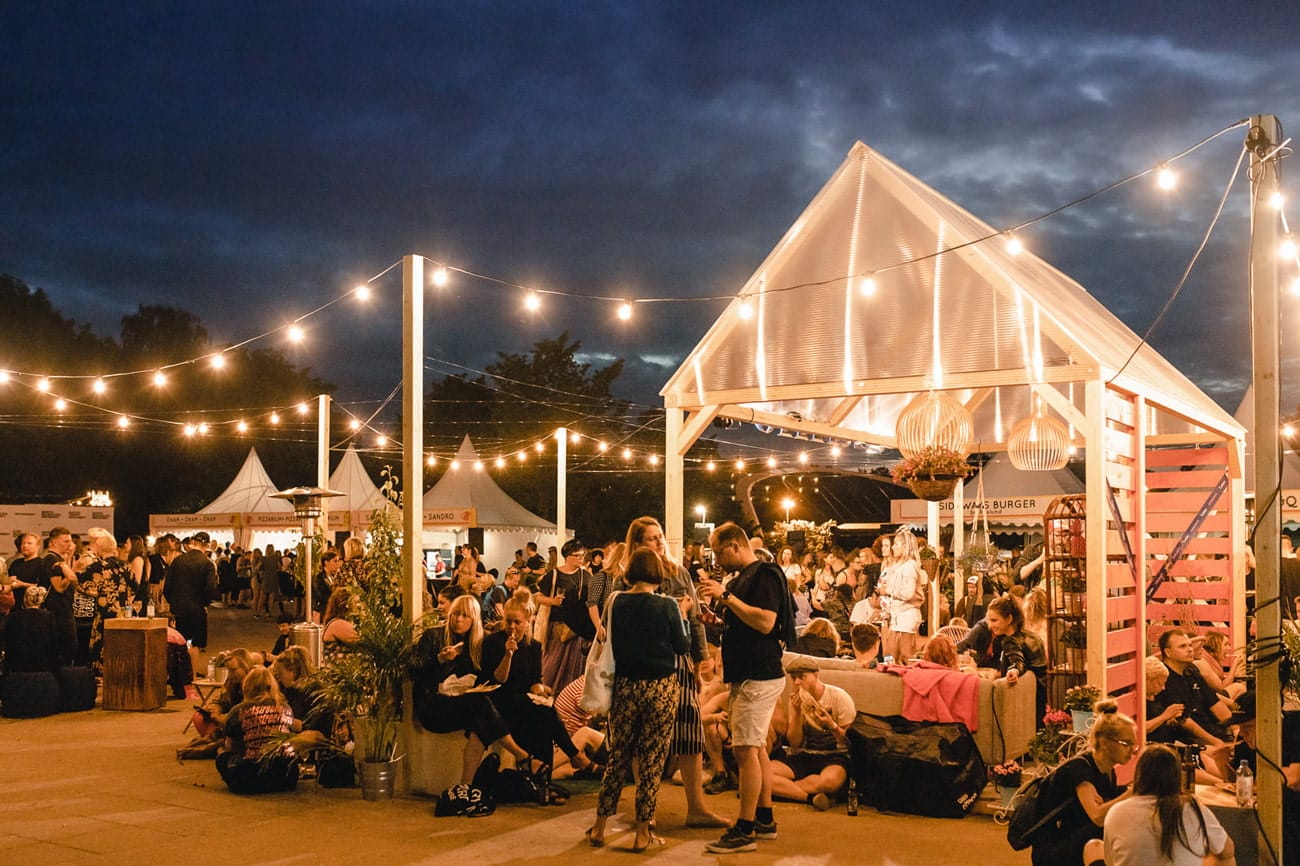 When: June 16th – 18th
Where: Helsinki, Finland
Featuring the best of both national and international independent musical acts, Sideways is a beloved festival that attracts counterculturalists from around Northern Europe and beyond. Nearly 80 bands perform over the weekend, and alongside them, several "sideshows" are scheduled including karaoke, drag shows, and arcade games.
Billed as a "boutique festival," Sideways promises compelling, often experimental acts, without the long queues and huge crowds of many commercial music festivals. They aim to create a 100% equal festival, so in addition to creating a comfortable space, they pay special attention to accessibility, diversity, and inclusion.
Walpurgis Night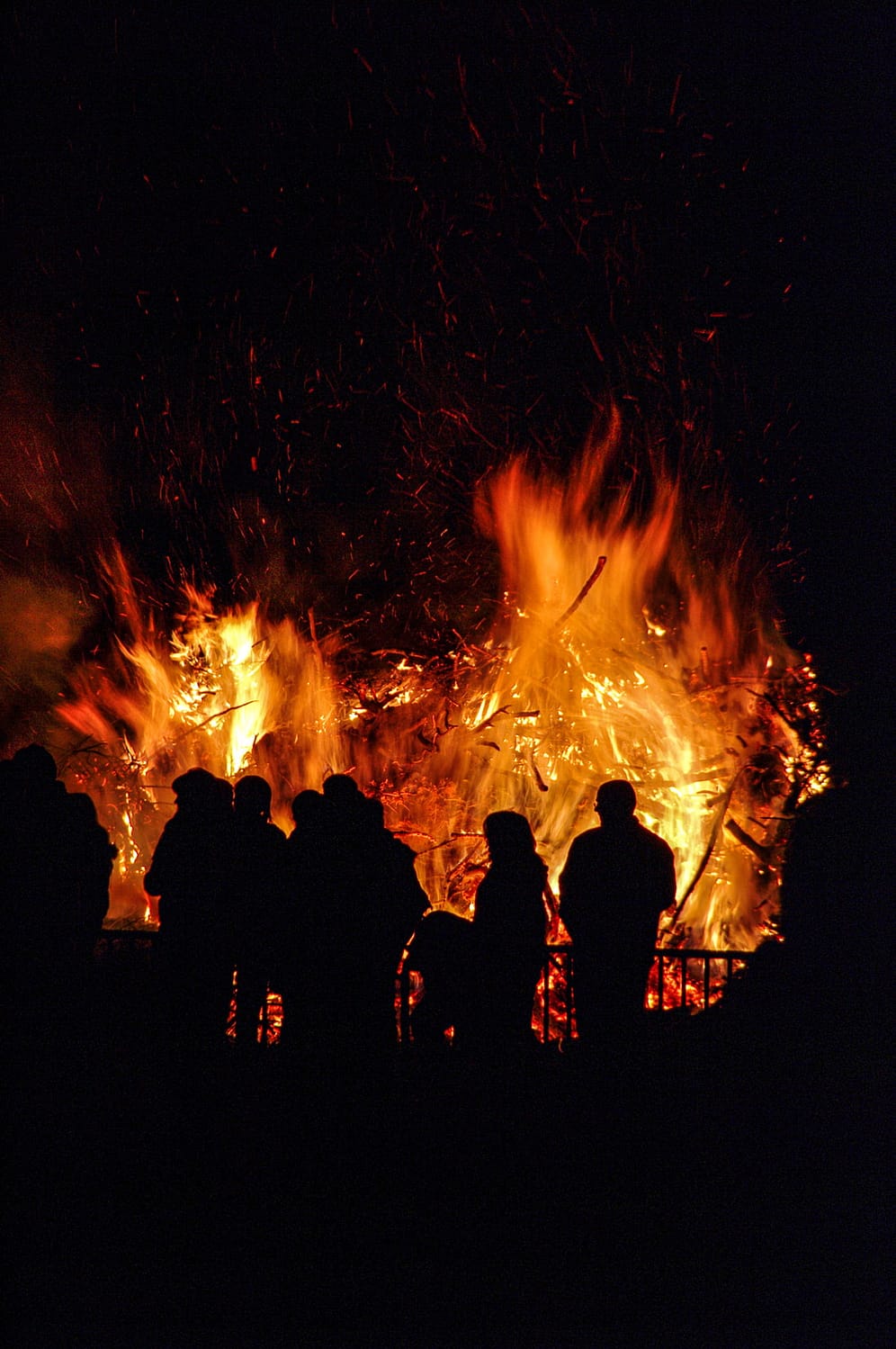 When: April 30th
Where: Northern Europe, especially Sweden and Germany
Commemorating the canonization of St. Walpurga, Walpurgis Night is marked by an outdoor celebration filled with dancing and bonfires. The party starts in the evening and continues into the next day, and legend has it that it helps to ward off evil spirits and witches.
It is celebrated all over Europe, especially in the north. One of the largest celebrations is in Stockholm, where the largest Scandinavian Valborgsmassoafton (Walpurgis Night in Swedish) celebration is hosted at the Skansen Open Air Museum. In Berlin, Walpurgisnacht (Walpurgis Night in German) was for many years marked by a series of accompanying protests, though those have receded recently.
Snowbombing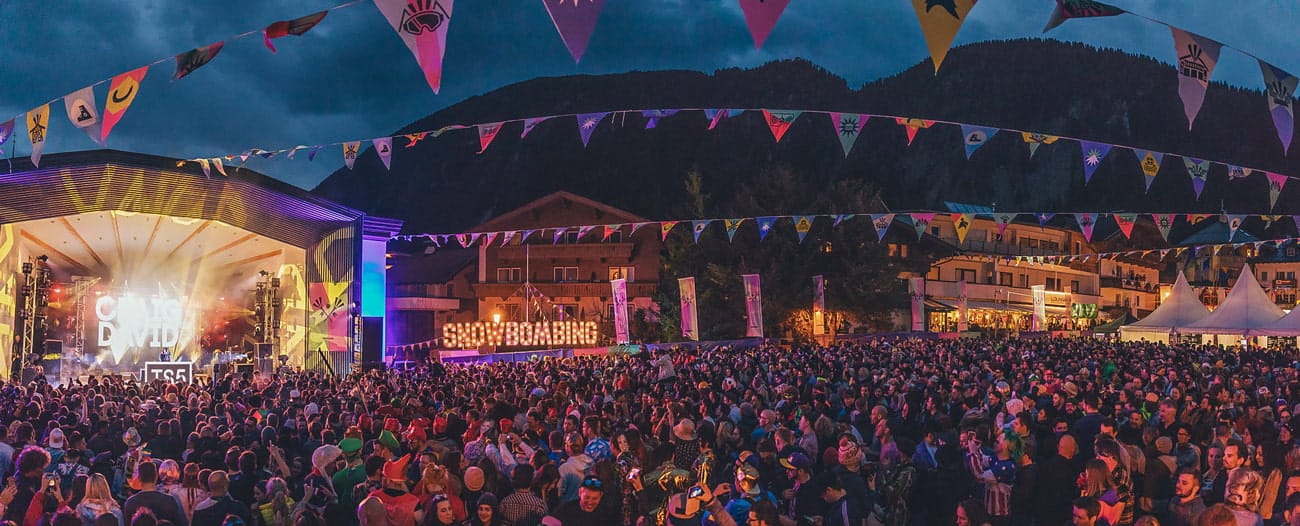 When: April 4th – 9th
Where: Mayrhofen, Austria
Though it's held in the spring, you'll want to bring your winter gear to Snowbombing, an Alpine festival that combines electronic and indie music with skiing and snowboarding. It has grown larger every year since its inception in 2000, and now has hundreds of acts that perform almost continuously on six different stages for nearly a week. Included in these is the famed Forest Stage, literally set in a clearing surrounded by towering pine trees.
Because it's held in a ski resort town, it's easy to book your festival ticket, lift passes, and accommodation in one. They have several different inclusive options for all different budgets, with rooms ranging from simple, rustic lodging to ultra-luxurious suites and apartments.
National St. Patrick's Festival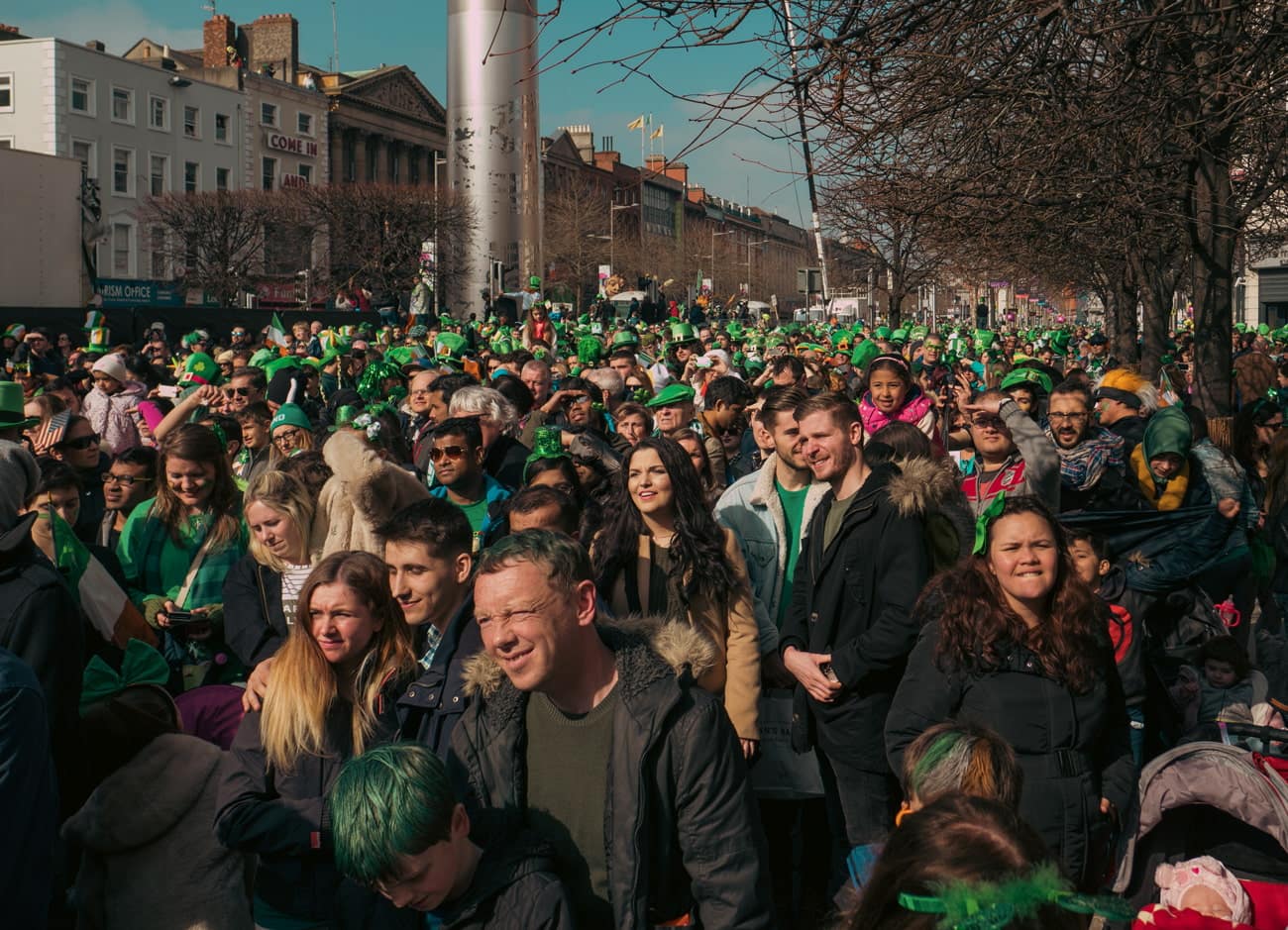 When: March 16th – 20th
Where: Dublin, Ireland
Though St. Patrick's Day is celebrated to different degrees all over the world, no celebration may be more renowned than in Ireland's capital. Since the nations' government took the helm of choreographing celebrations in 1995, it has grown into a multi-venue, major event spanning several days. Celebrations now include live music, comedy, theater, and dance performances, as well as plenty of food and activities for kids.
The highlight of the festivities is the annual St. Patrick's Day Parade, which begins at Parnell Square and ends at the Kevin Street Junction. Expect to see marching bands, elaborate floats, and hundreds of folks in various costumes, especially those colored green.