Located in Pyrgos, the highest village of Santorini, the Small Architect's House offers a refreshing mix of authenticity and quirkiness, along with sweeping views across the island and its mythical caldera.
Designed by Oikos Architecture, this stylish Cycladic retreat is rooted in the area's architectural vocabulary, but has a playful, contemporary aesthetic featuring bright, bold colors, chic fabrics, and lots of white, smooth surfaces. The inspiring minimalist decor matches with the construction's vernacular forms and materials, infusing the interiors with a quintessential Greek island feel.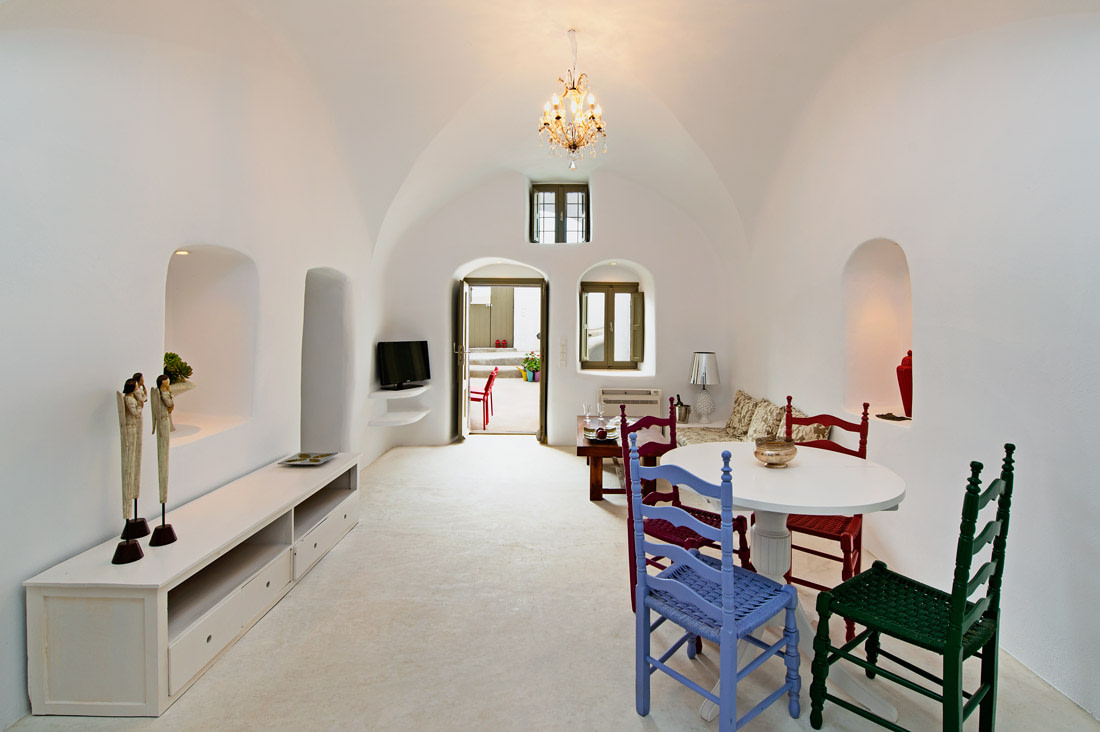 The villa is laid out over two stories, each with its own vibrant ensuite bedroom, cute red kitchen, harmonious living/dining area, and private terrace. Partially carved out of volcanic rock, the ground floor bears resemblance to Santorini's typical cave dwellings, whereas the upper level compensates for it with beautiful island vistas.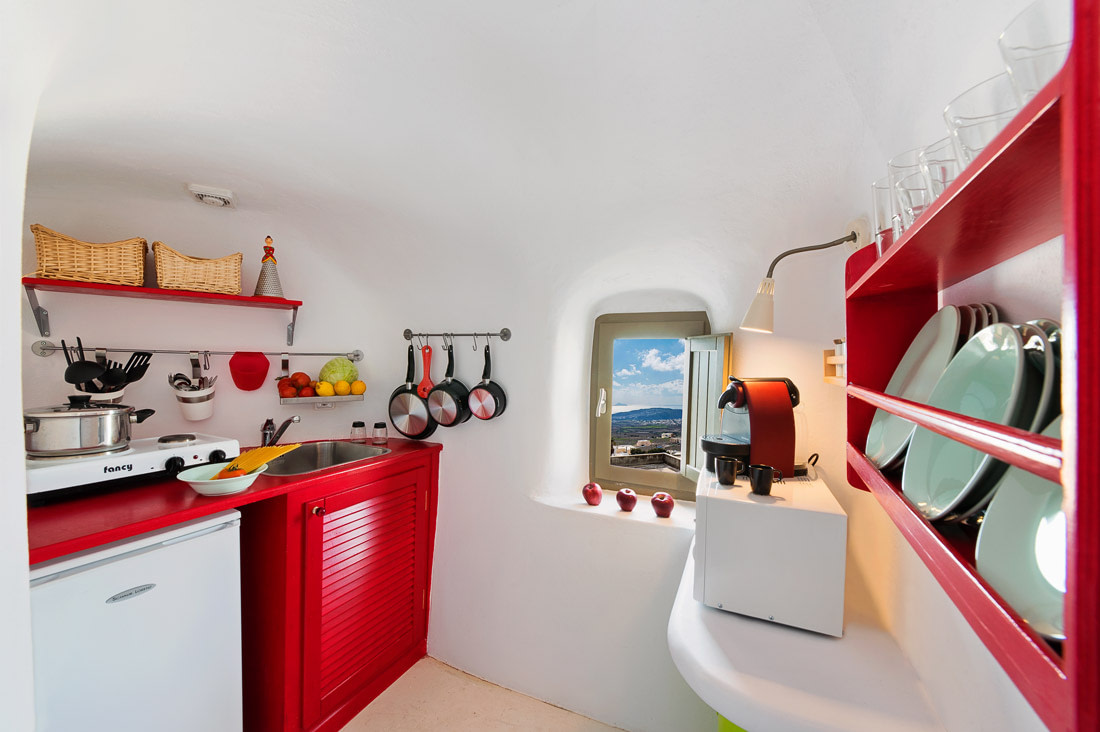 Crisp whitewashed walls, gently curved edges, and the use of cheerful statement pieces give the spaces a timeless atmosphere with a cool, contemporary twist. Flat-screen TVs, fashionably upholstered sofas, and beautiful traditional furnishings in dazzling colors adorn the tasteful living areas.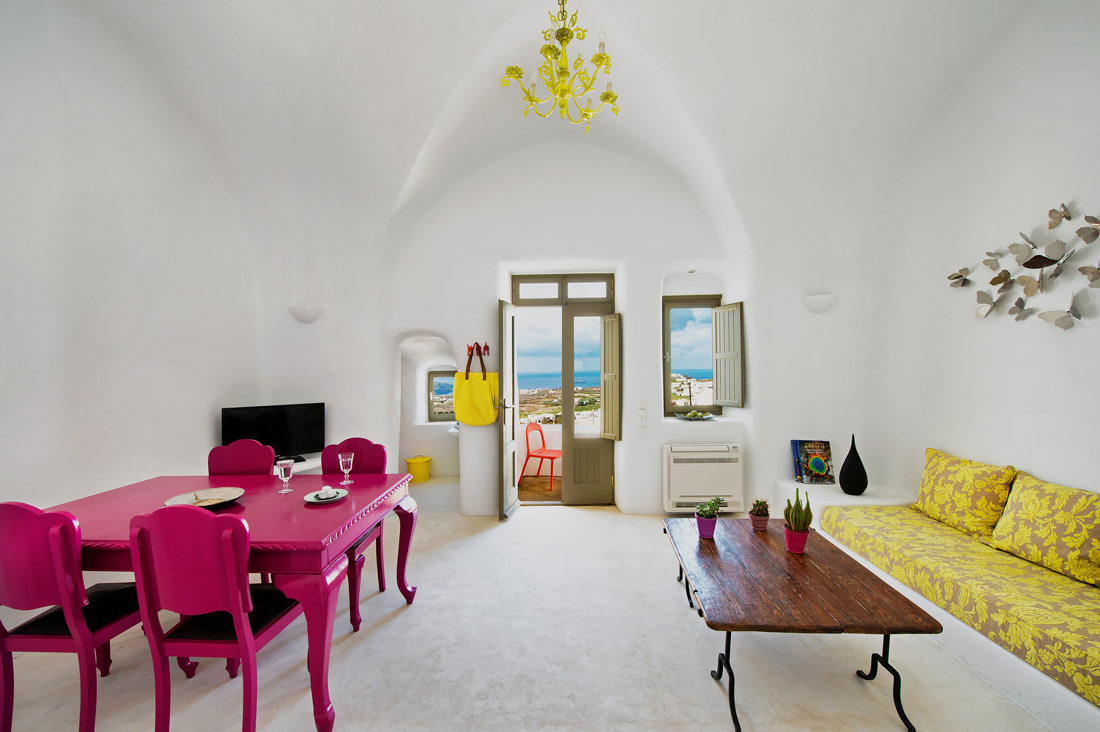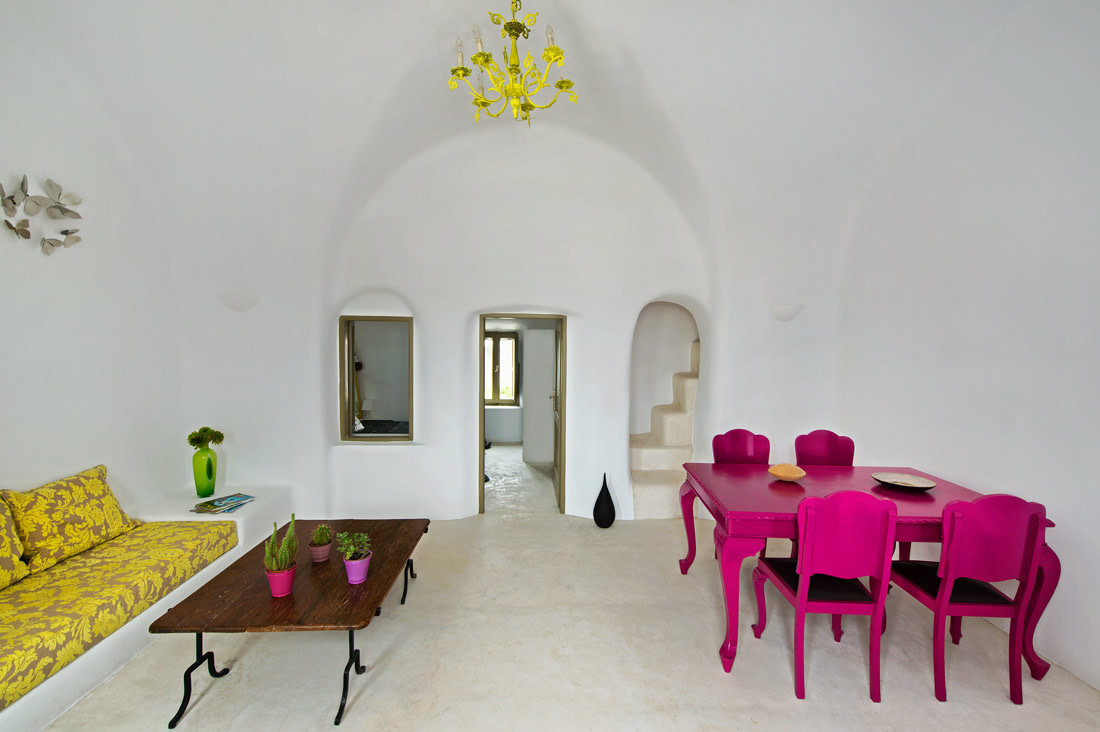 Decorated with open built-in wardrobes and shelving, bedrooms are effortlessly chic, while the intimate bathrooms – although modernly equipped – remain faithful to the traditional Cycladic architecture, featuring rounded walls and integrated showers.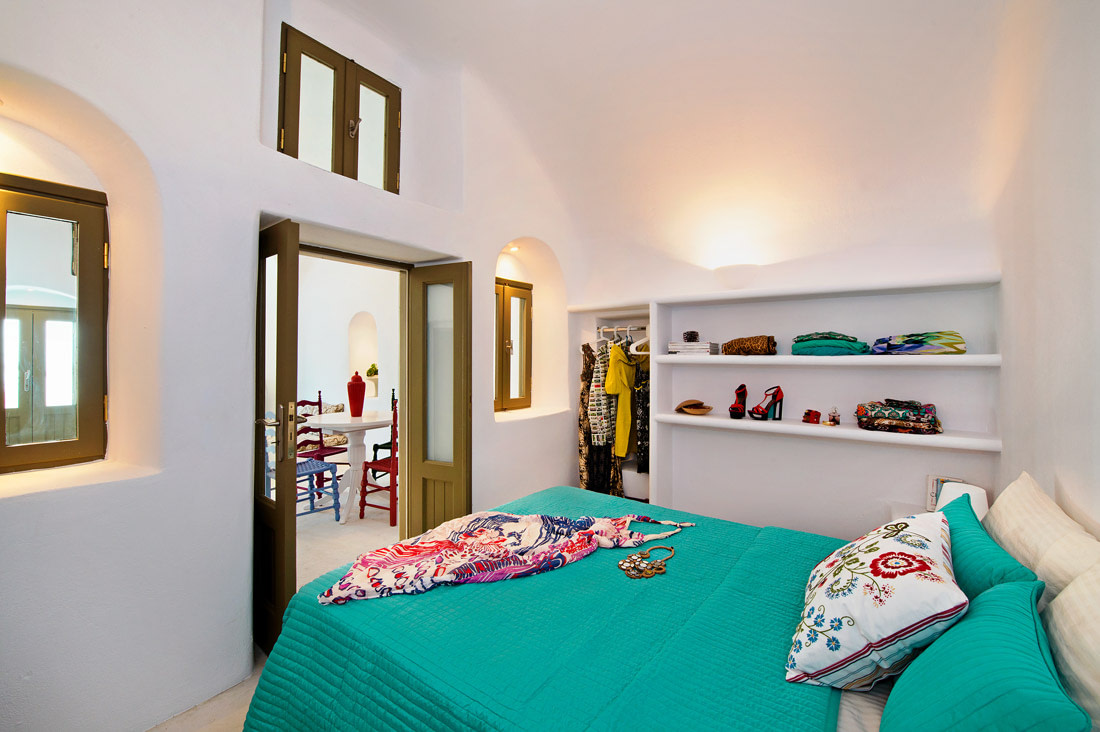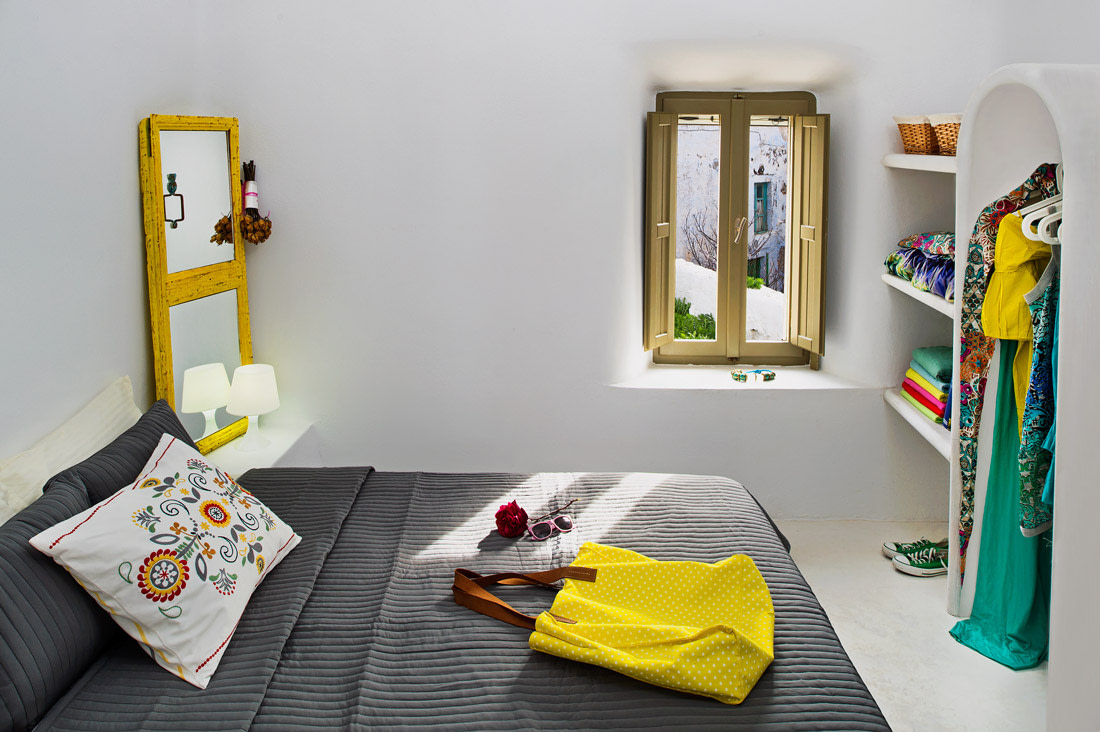 The Small Architect's House's prettiest feature is its tiny, sun-kissed veranda – complete with outdoor furniture and BBQ, where guests can relax in privacy or dine alfresco in the fresh sea air.