Enveloped by the eerie silence and glorious scenery of an eight-million-year old New Zealand peninsula, Seascape is where nature and architecture speak the same language and dreams become one with the ocean.
Designed by Andrew Patterson – one of the country's most celebrated architects, Annandale's secret refuge nestles in its own bay and offers cocoon-like comfort and privacy in contemporary, light-filled interiors. The design is minimalist but exquisite, and organized with geometric perfection to make the most of the views outside the glass façade.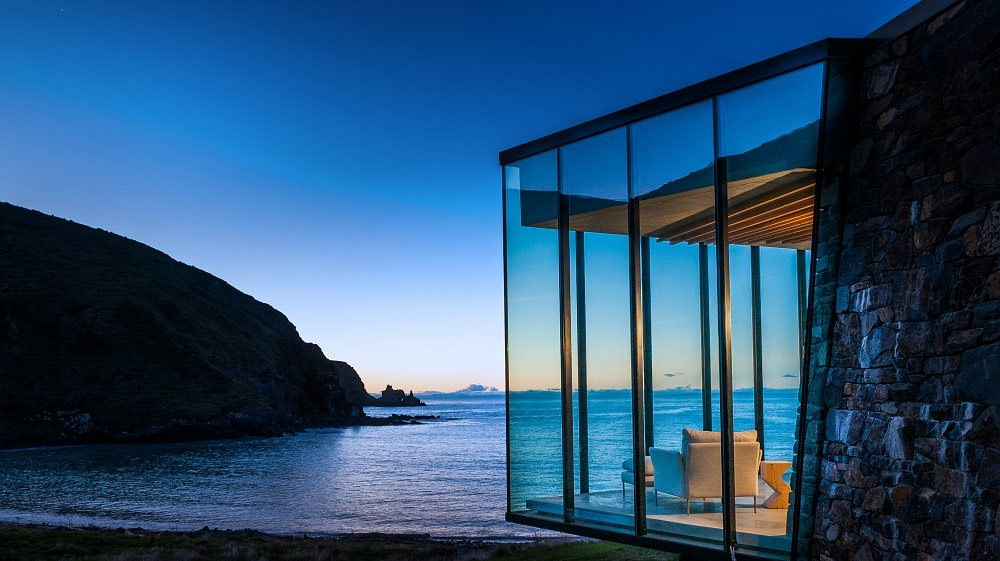 The futuristic structure, with part of it being dug into a hill, features an open-plan living space with designated spaces for sleeping, lounging, and dining. Rather than being crowded with excessive furnishings, this stone and glass couple's hideaway has an elegant seating area, a striking fireplace, and a super-king bed which rises on a platform nearby.
The presence of a stone wall in the right place, an intricate artwork by Chris Charteris watching over your sleep, or a transparent Eero Aarnio Bubble Chair from where you can contemplate a breathtaking sunset, are small details that add to the unique sensorial experience that is Seascape.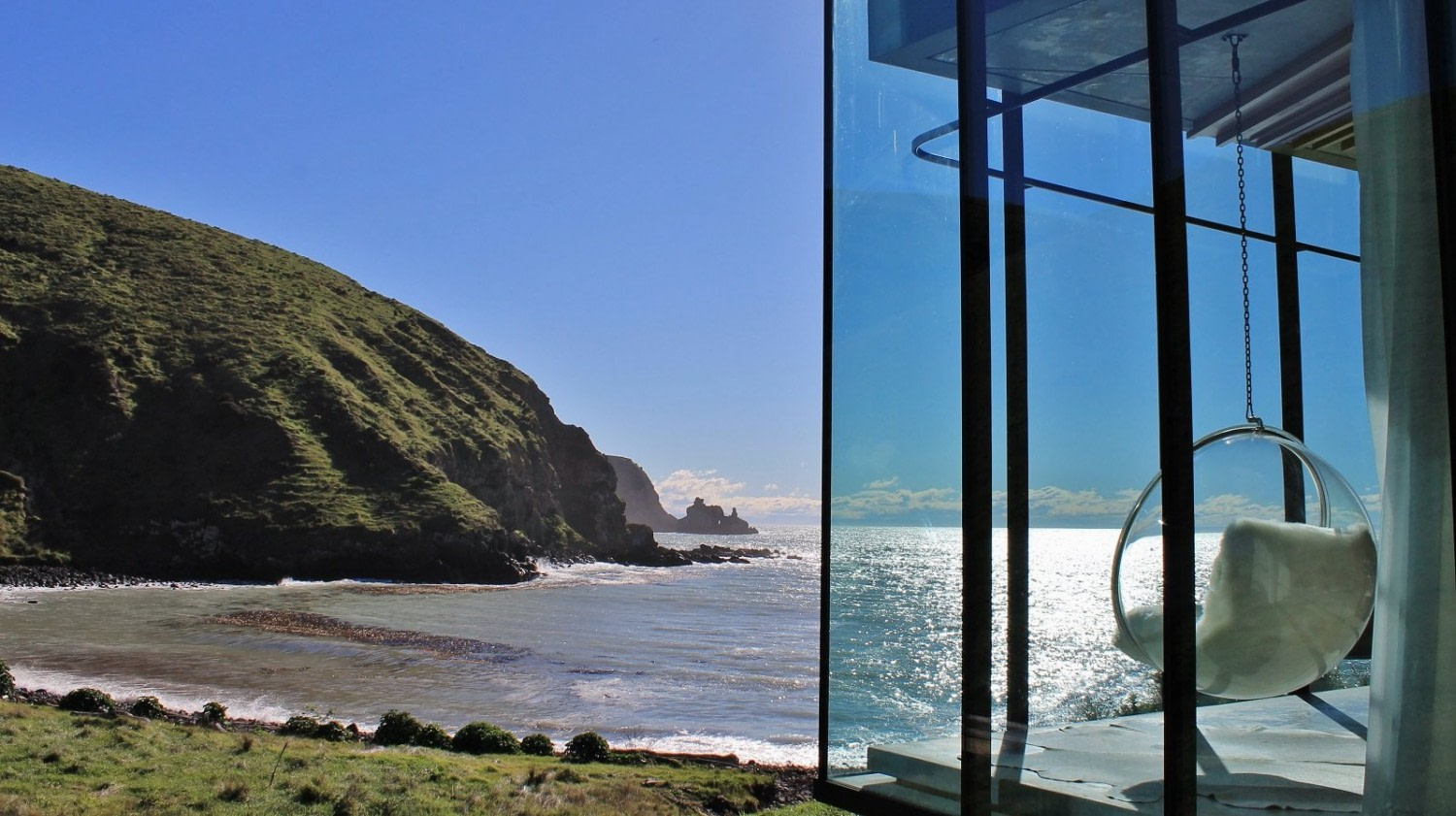 Complementing the house's interior features are a small kitchen and a beautiful cave-like bathroom with a deep soaking, freestanding tub and a skylight that allows natural light to pour in.
Outside, the sleek wooden deck comes with its own gas fireplace and designer chair; the bathroom's terrace invites you to relax in the soothing waters of an alfresco spa pool; and Hector's dolphins (the world's rarest and smallest) put on a show from time to time.
Seascape is located at Whitehead Bay, on the tip of the Banks Peninsula, and is part of Annandale – one of New Zealand's most exquisite coast farms.