This post contains affiliate links, which means we may receive a small commission, at no additional cost to you, if you make a purchase through these links. See our full disclosure here.
You know how some places are just effortlessly cool? Well, that is how I would describe Casa Impala, a rustic, yet refined private retreat on Mexico's tiny Holbox Island.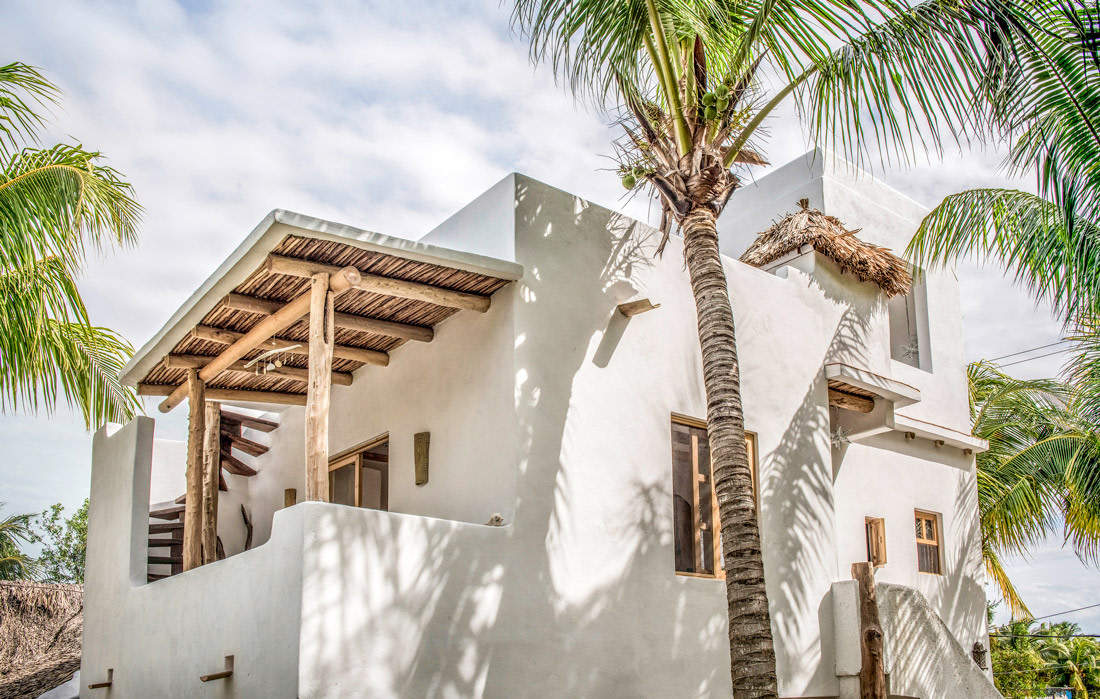 Forget famous Tulum. Holbox Island, a charismatic 26-mile long stretch of sand in the Yum Balam Nature Reserve, is the new boho-chic place to be on Mexico's Yucatán peninsula. Life on the isle flows along at a dreamily slow pace, and the experience is all about lazing in hammocks, indulging in fresh ceviche, and basking in the sun on empty beaches – and Casa Impala places you in the midst of it all.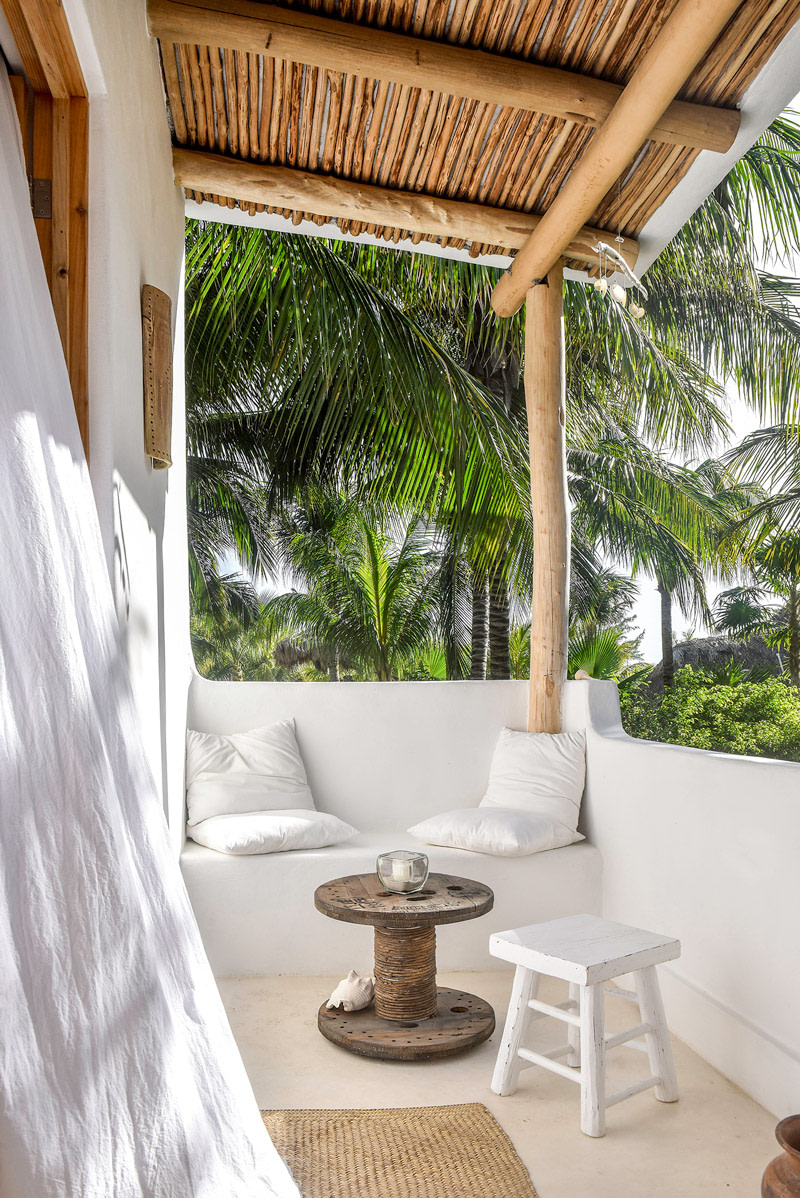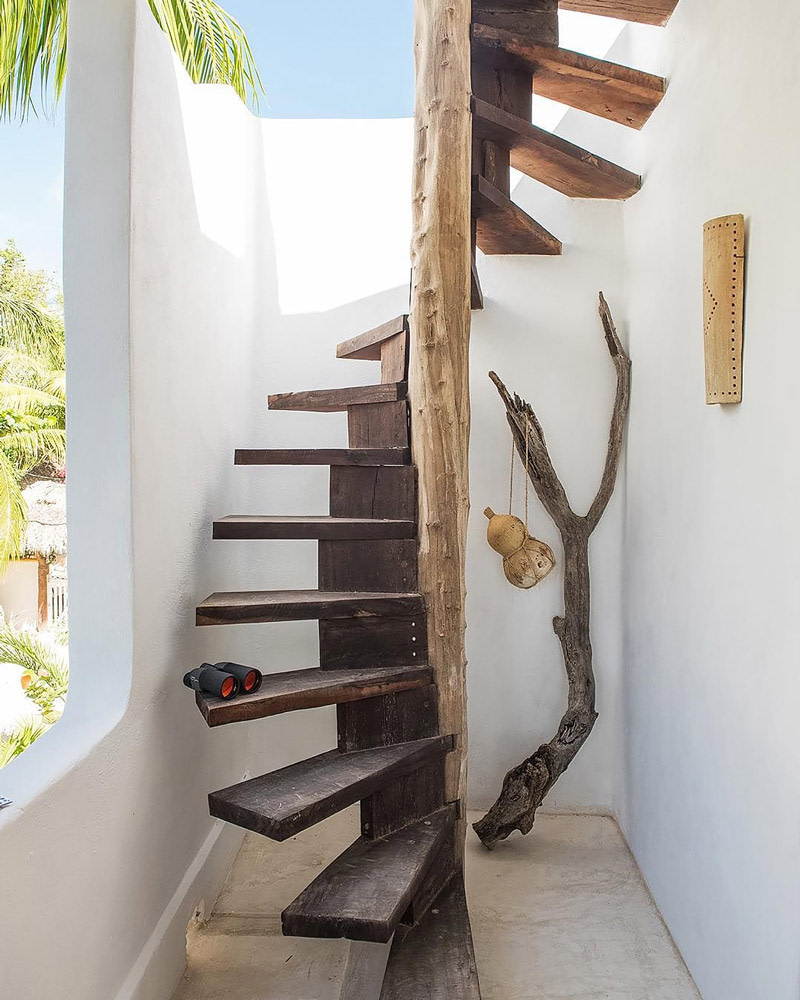 Tucked into a verdant palm grove near an idyllic beach and only a short stroll from the town center, this chic Airbnb rental sleeps two, making it the perfect getaway for a honeymoon or romantic escape.
The house extends over two levels and comes equipped with everything a vacationer needs, but the real catch is its artful design – a seamless blend of tropical and Mediterranean styles, with a natural palette of colors and materials that wouldn't look out of place in Ibiza.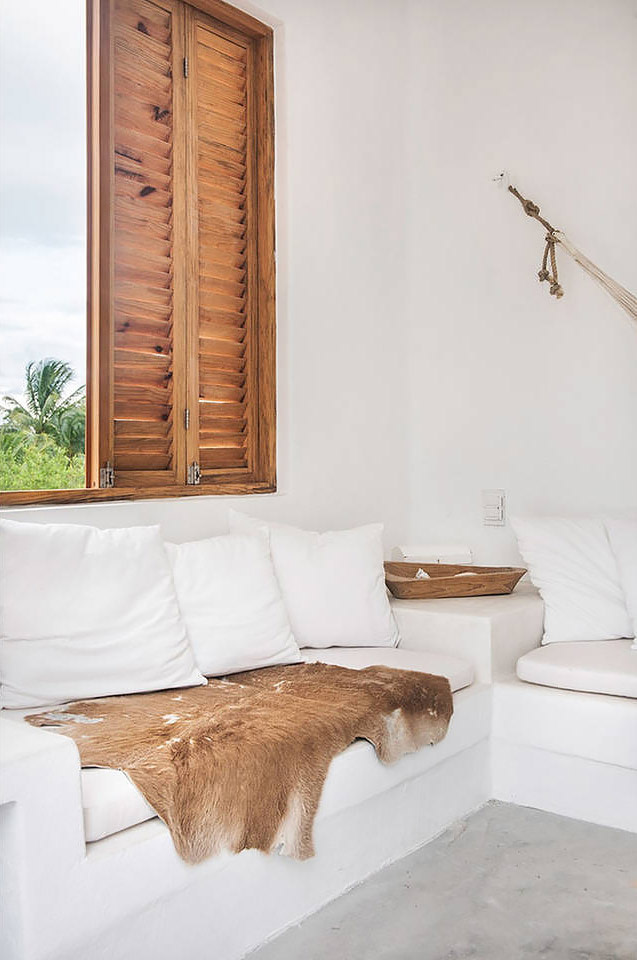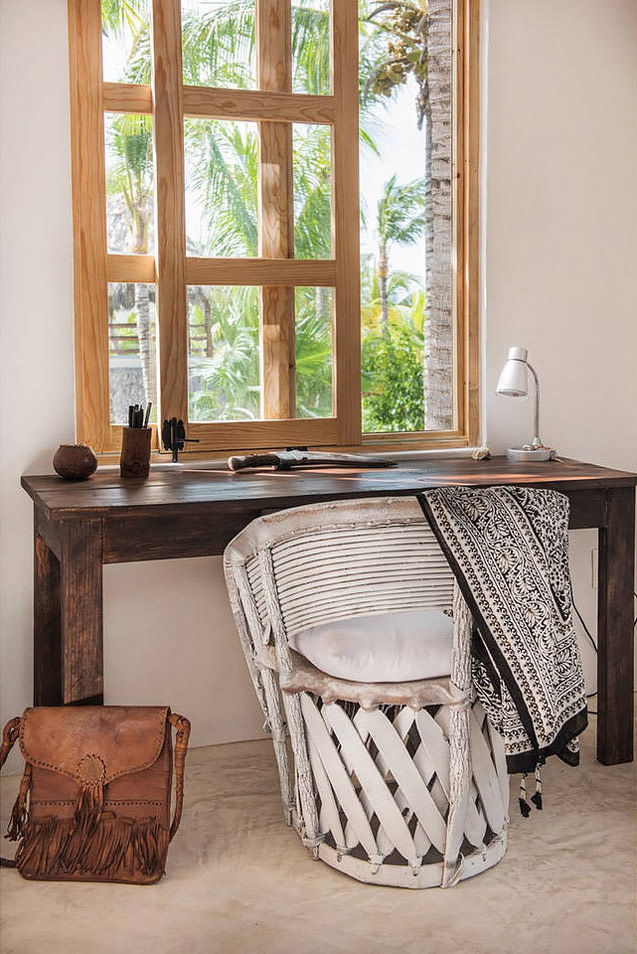 Carefully selected furnishings and tasteful Mexican artifacts stand against pristine white walls enveloping guests in delicious simplicity, while stylish African details give the spaces a hip, multiethnic vibe.
With its built-in furniture and raw wood details, the cozy bedroom brings to mind the unassuming elegance of the Cyclades. The decoration is kept sweet and simple – think rustic exposed beams, natural fabrics, and a handful of refined collectibles.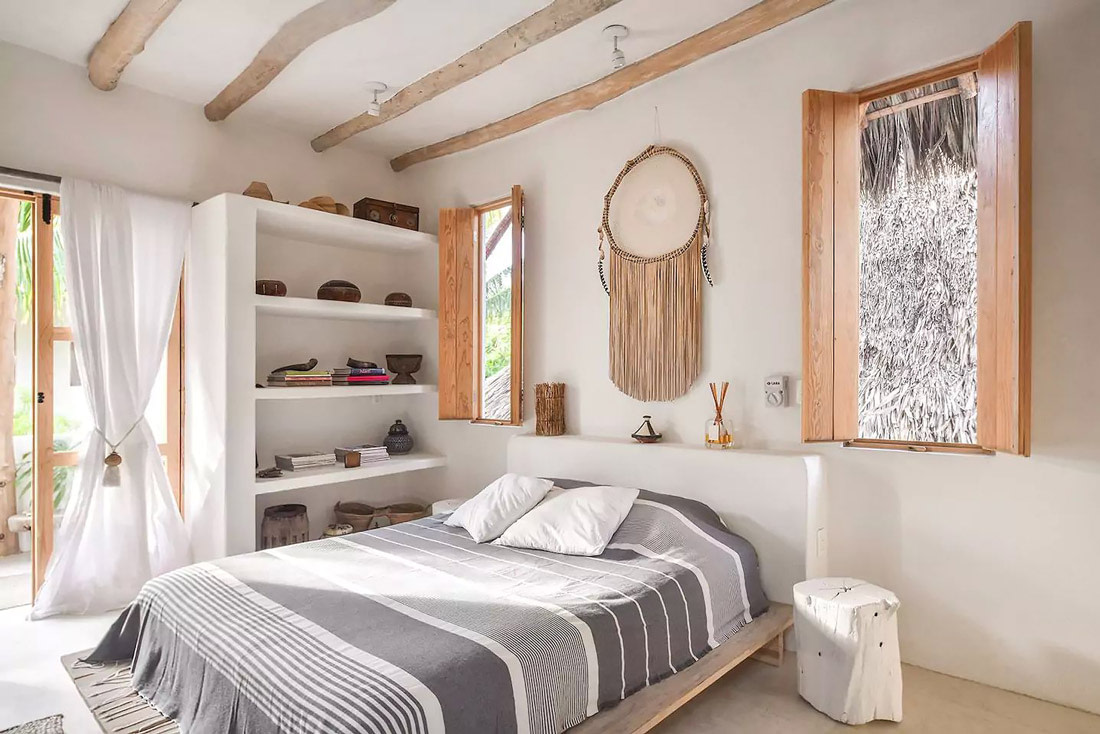 Chic outdoor seating, a cozy hammock, and lovely sunset views make the alfresco living room on the roof the perfect relaxation corner, whether that means reading a good book, cuddling with your loved one, stargazing, or just watching the sun go down, margarita in hand.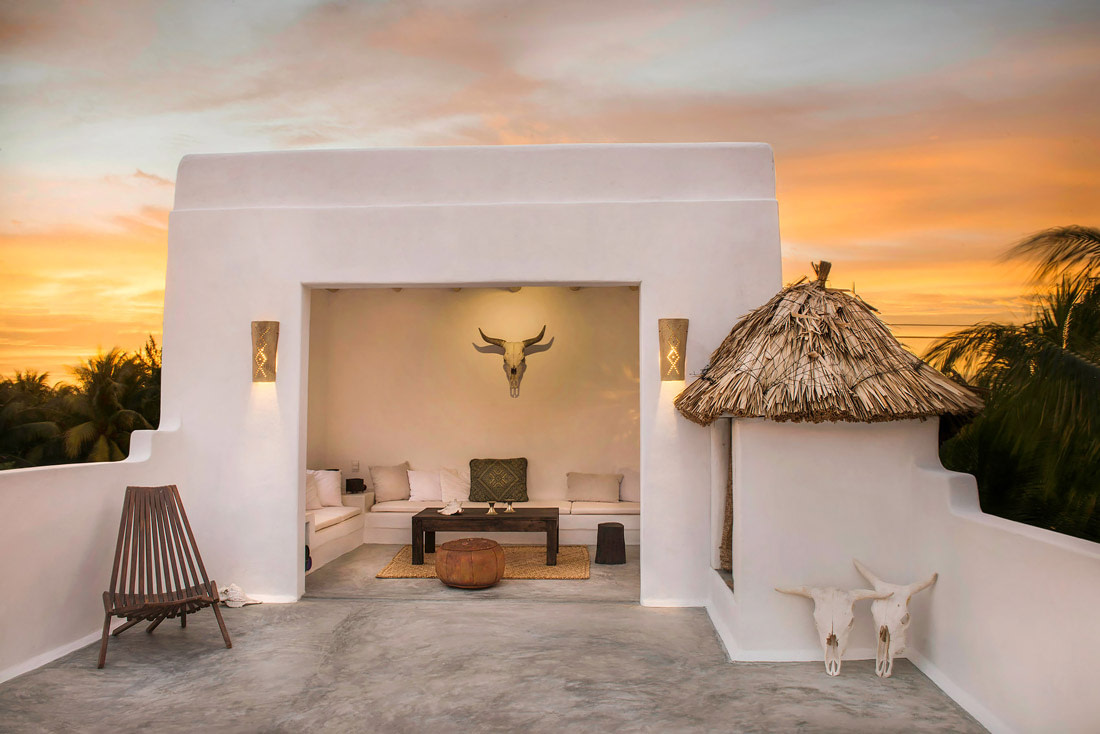 Holbox Island is a 20-minute ferry ride from the village of Chiquila, off the coast of the Yucatán Peninsula, and although beautiful Casa Impala is worth the trip alone, its friendly, laidback locale is just as seductive.