Perched 14 meters above the renowned Jimbaran Bay, on Bali's west coast, the Rock Bar at Ayana resort overlooks spectacular sunsets and crashing waves while offering a delicious selection of cocktails and tapas.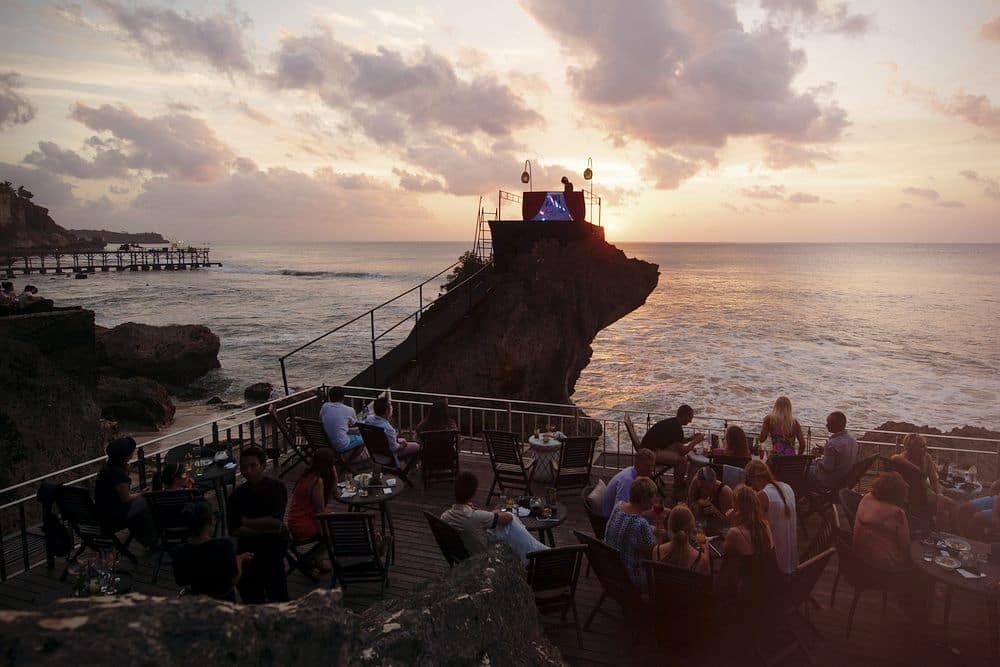 Rock Bar's outstanding design has been undertaking by Yasuhiro Koichi, the creative head of Tokyo's leading Design Studio SPIN, who managed to make the most of the amazing setting, using the cliffside as walls and the bewildering coastal scenery as décor.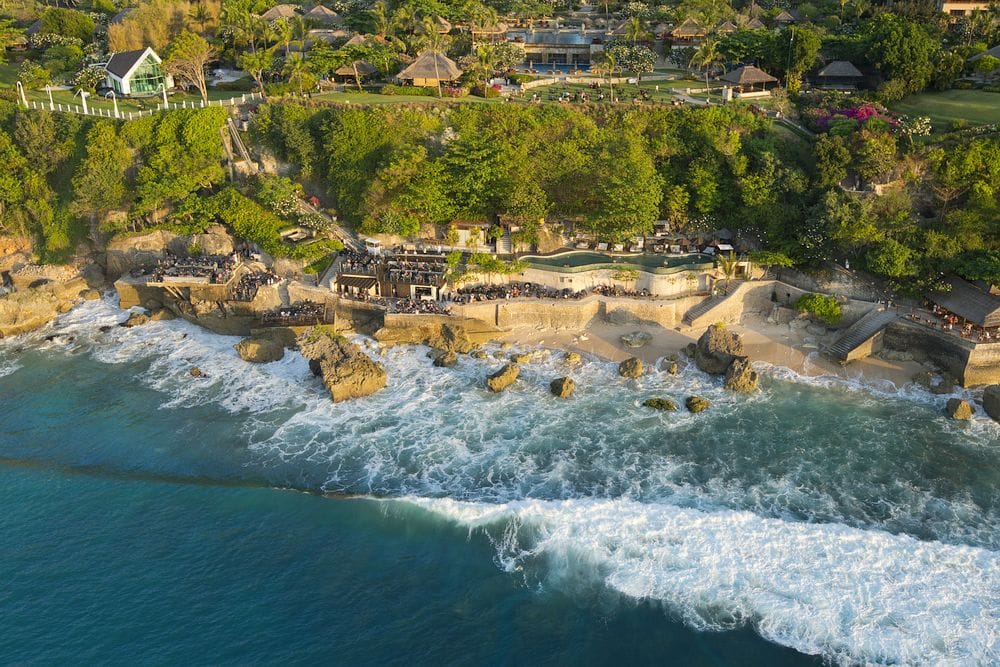 Made of recycled glass canes, the bar itself has an innovative, minimalist design, while additional wooden decks provide the perfect vantage point from which to watch the natural spectacle unfolding before your eyes.
The open-plan venue is one of Bali's coolest sunset spots and its menu is as impressive as its location, offering everything from gourmet tapas and world-class wines to over 40 cocktails to choose from.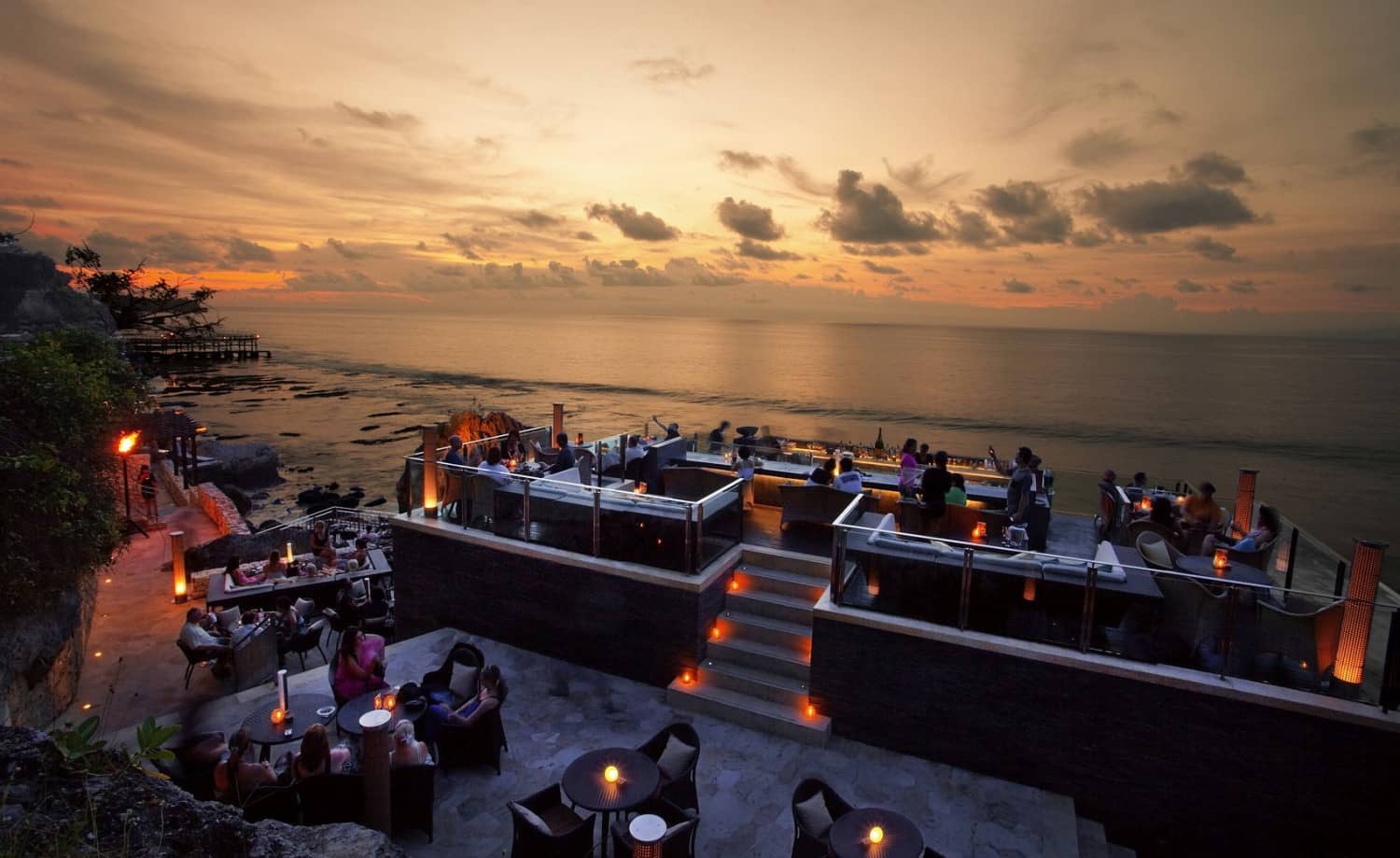 There's also a dress code, so be sure to wear a smart outfit.