Although Andorra doesn't make the list of Europe's most famous destinations, there are plenty of reasons why this little state wedged between France and Spain does worth a visit.
With the highest capital city in Europe – Andorra la Vella (1,023m), and a predominantly alpine climate, the country is an ideal winter destination, but also a wonderful year-round one, filled with unique customs and folklore, striking natural beauty, and heaps of Catalan charm.
If you still need reasons to visit Andorra, here are my top 5:
Heavenly Shopping
https://vimeo.com/192957966
As one of Europe's few remaining tax havens, it's no surprise Andorra is a true shopping paradise. Over 5,000 shops spread throughout the principality offer extremely low prices for almost everything, from alcohol, perfumes, cosmetics, and tobacco to designer fashion and even electronics. The best shopping areas in Andorra are Andorra la Vella – the capital, Escaldes-Engordany, Pas de la Casa, and Sant Julià de Lòria.
Lively Nightlife
A great range of pubs, restaurants, open-air bars, discos, live music venues, cinemas, and funky clubs with resident DJs animate Andorra at night, offering visitors various opportunities to have fun here after the sun goes down. Moreover, the safe streets and the cheap drinks make Andorra an authentic party destination all year round.
The nightlife epicenter of Andorra la Vella is Plaça Guillermó square and the adjacent streets, but you'll also find lots of places to party in Escaldes-Engordany, La Massana, Erts, El Tarter, Soldeu, Arinsal, and Sant Julià de Lòria.
Some famous spots include Buda Espai Andorra (near the capital), Cisco's (Arinsal), Blue Night discotheque (Andorra la Vella), as well as Tabola Club (La Massana).
Exquisite High Mountain Cuisine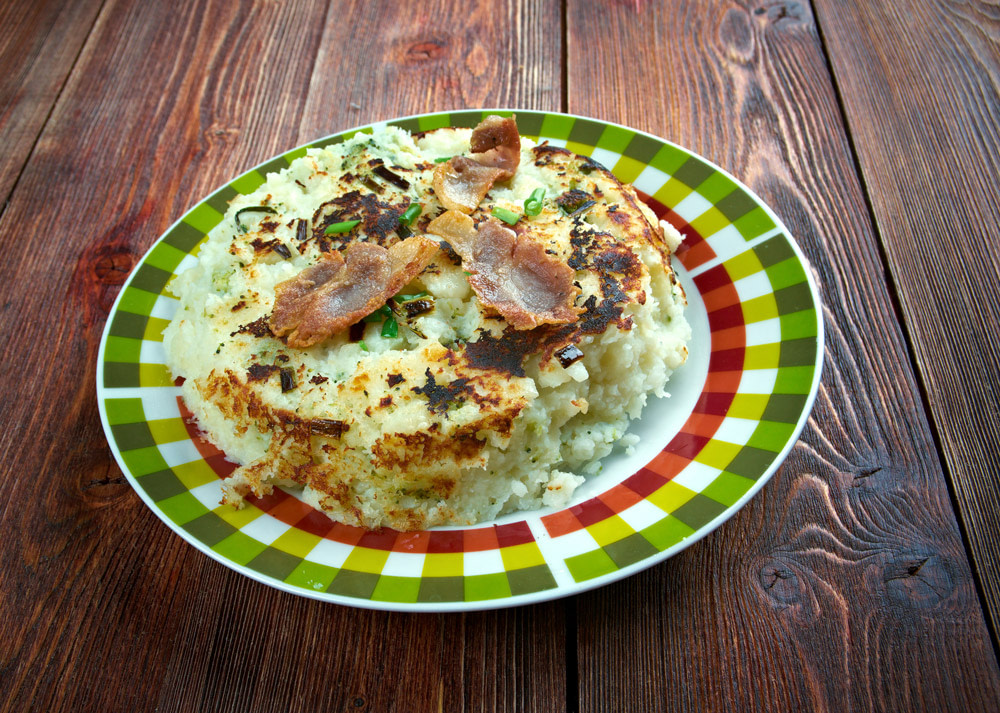 Strongly related to the country's geography, Andorran cuisine is a flavorsome mix of French and Catalan influences. Nevertheless, the bounty of the surrounding mountains and an array of unique culinary traditions give it a taste and personality all of its own.
Sausages, cheeses, and cured hams are staples of Andorra's high mountain style gastronomy, but the principality is also famous for its snails, aromatic herbs, and freshwater fish like trout. Typical dishes include Escudella – a hearty winter stew made with a variety of meats and vegetables, Trinxat – cabbage and potato patty, and Formatge de Tupi – fermented cheese with garlic and brandy.
For an authentic Andorran meal, make sure to visit a local borda – cozy mountain restaurant serving delicious traditional cuisine.
Europe's Largest Mountain Thermal Spa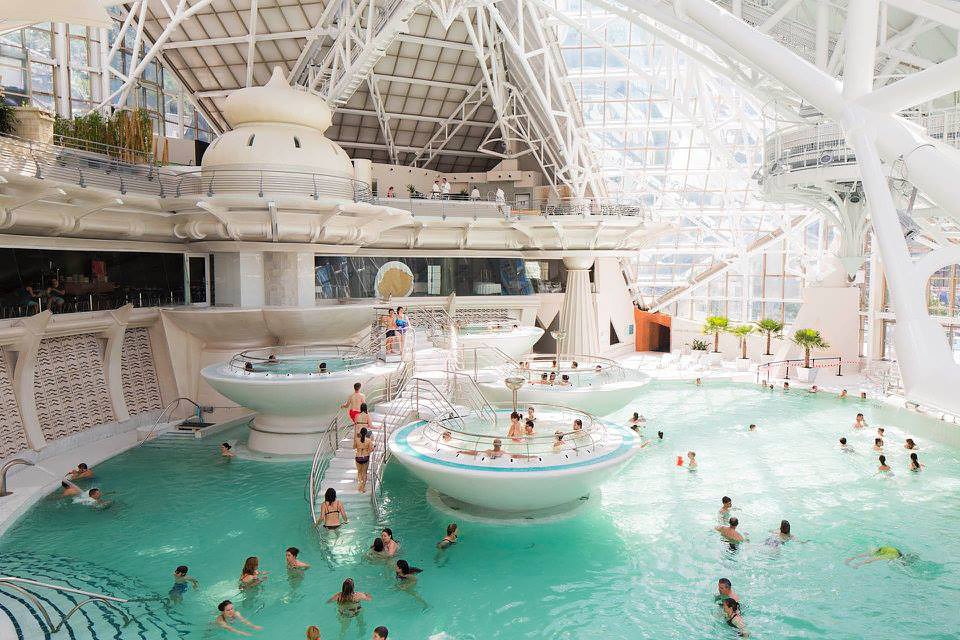 Enjoying a spectacular natural setting – right in the heart of the Pyrenees, yet just a short walk from the center of Andorra La Vella – Caldea is the best place to relax and soothe your tired, stressed muscles after a day out skiing or hiking.
Dubbed the largest mountain thermal spa in Europe, the stunningly designed complex has everything from indoor/outdoor lagoons filled with mineral-rich waters to saunas, Jacuzzis, and Roman baths. They also offer an astounding selection of massages, a range of restaurants serving Mediterranean and Asian cuisines, as well as various nighttime events.
Excellent Skiing
Ideally located in the Pyrenees, Andorra enjoys snow-rich winters and dramatic views, being the perfect setting for your ski holiday.  From peaceful alpine villages to animated destinations with lively après ski scenes and vibrant nightlife, it boasts a variety of ski resorts catering to all budgets, preferences, and skill levels.
Featuring excellent infrastructure and facilities, most of Andorra's ski slopes are suited for beginners and intermediates, but there are also areas such as Encamp, Canillo, or La Massana, where experts are welcomed as well.
The country's main ski areas include the lively Soldeu El Tarter, charming Pal Arinsal, and Pas de la Casa – the highest ski area in Andorra.