As any experienced traveler knows, traveling in the summer can be unbearable: soaring temperatures drain your energy, while elevated prices drain your bank account. But for those who can afford to take time off in the shoulder season, October is a far more ideal time for a holiday and is the perfect time to visit some of the world's most iconic places.
If you've got a week or two free for a holiday in October, there are so many interesting destinations around the world that are begging for a visit, especially when you consider that many of them have events that only occur during this auspicious time.
From Turkey to Tokyo, these are the best places to visit in October:
Tokyo, Japan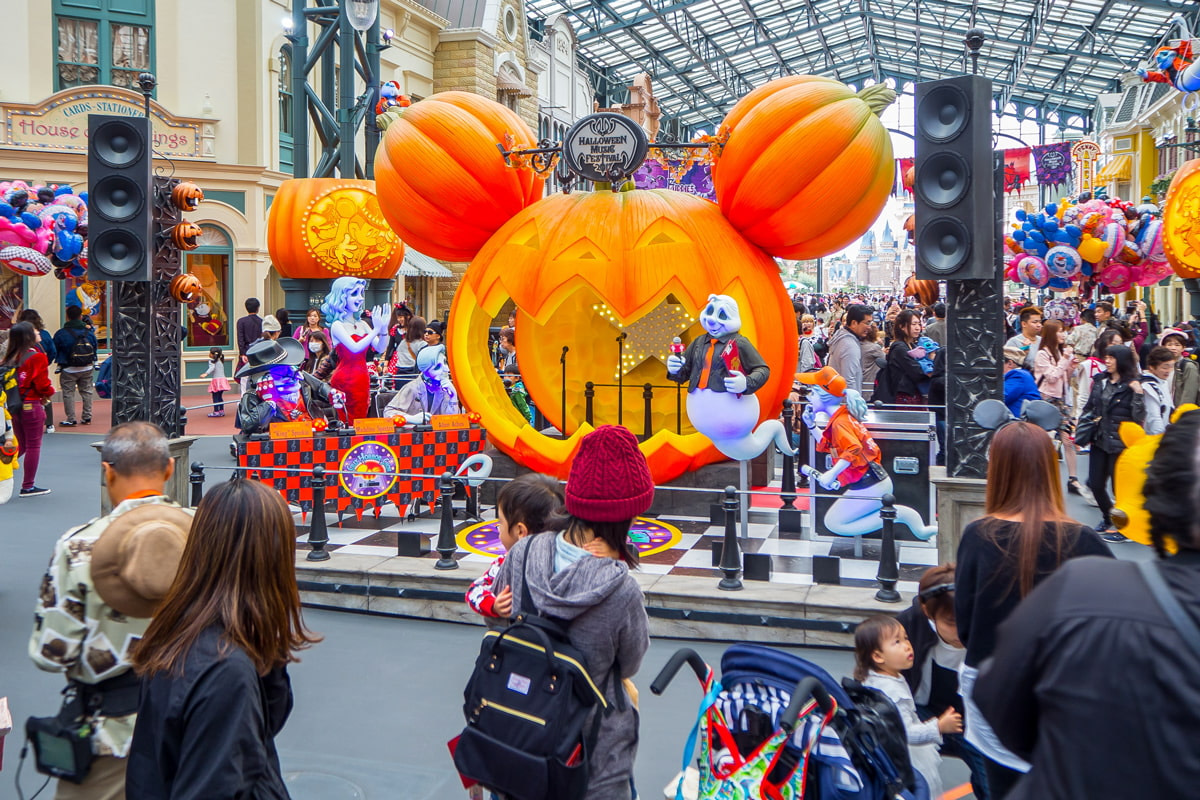 Unlike the spring, when the world descends upon Japan to see its famed cherry trees in bloom, fall in Tokyo is less crowded and much less expensive, and still boasts some of the country's best seasonal festivals, holidays, and traditions.
Throughout the month of October is the best time to see kochia, or summer cypress, as their leaves transition into their autumnal wardrobe. The Kochia Carnival at nearby Hitachi Seaside Park features several acres of elegantly manicured grounds and even kochia ice cream: cones of swirled matcha and cranberry ice cream reminiscent of the small cypress' yearly transition from green to red.
But the highlight of a visit to Tokyo in October is definitely Halloween. Since 2000, when Tokyo Disney threw Japan's first large-scale Halloween party, it has only grown in popularity until it has become a massive street party, filling central Shibuya with thousands of costumed revelers.
Keep in mind that drinking alcohol in public has been banned on Halloween in central Shibuya since 2019. If your Halloween isn't complete without a cocktail or two, be sure to make a reservation at one of Tokyo's annual Halloween parties at a dance or gaming club well in advance.
Reykjavik, Iceland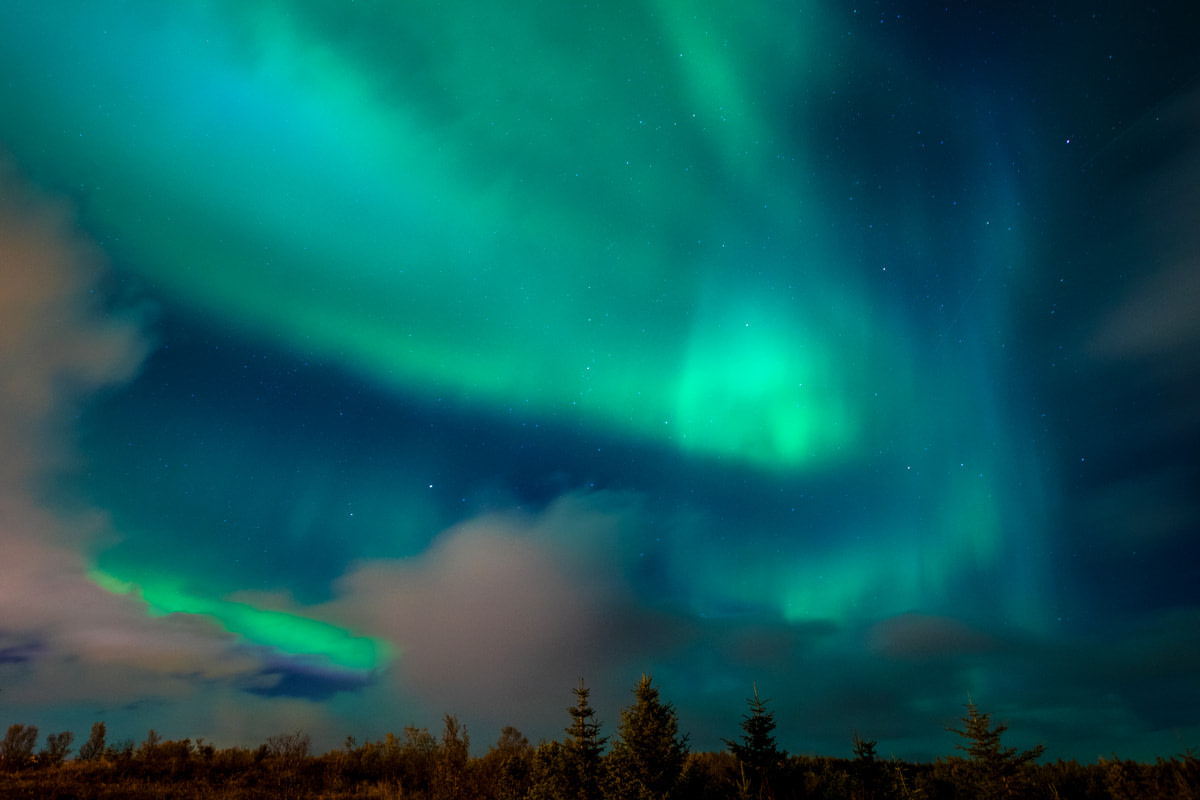 Far up in the North Atlantic is the frozen island nation of Iceland, and its quirky capital Reykjavik is garnering more and more visitors every year. With an enviable restaurant scene, excellent public transportation, and inexpensive flights from mainland Europe, Reykjavik is becoming a favorite among European capitals.
It may seem counterintuitive to visit a nation partially within the Arctic Circle in the fall, but October is one of the best months to see the Northern Lights in Iceland. While often visible from the city of Reykjavik itself, you can also schedule a tour to take you into the sparsely populated natural areas nearby, where you may have an even better chance of catching nature's greatest light show.
Bacolod, Philippines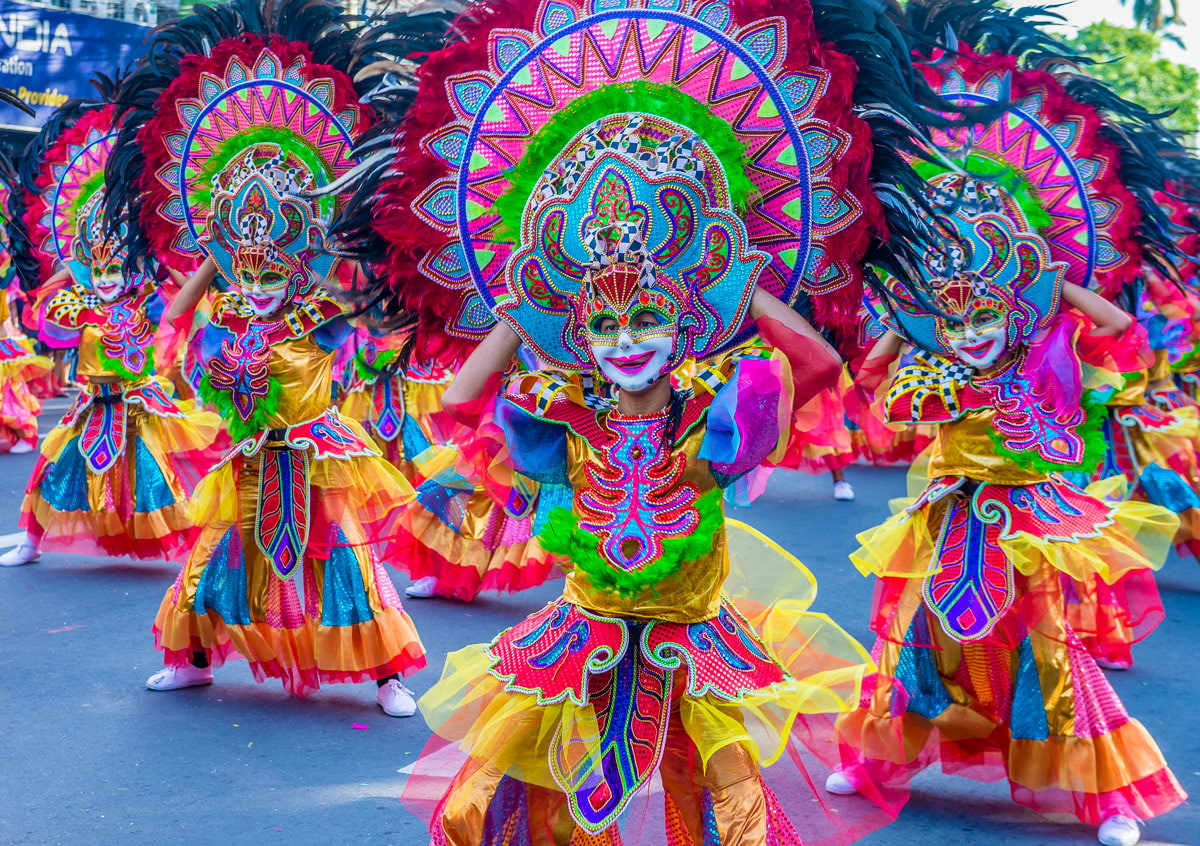 The urban Philippine city of Bacolod is always pleasant to visit, but just as the seasonal rains subside is when the city erupts into a festival that rivals Brazil's Carnival. During the third week of October, the annual MassKara festival transforms the city into one gigantic party featuring food, dancing, music, and many handmade art objects.
Literally translating to "many faces," Bacolod's MassKara Festival was created in response to an agricultural crisis and a tragic ferry accident that left the province reeling and nearly destitute. The signature smiling masks sported by party-goers during the festivities symbolize the enduring optimism and resilience of Bacolod's communities, serving as a hopeful reminder that better days are always on the horizon.
Munich, Germany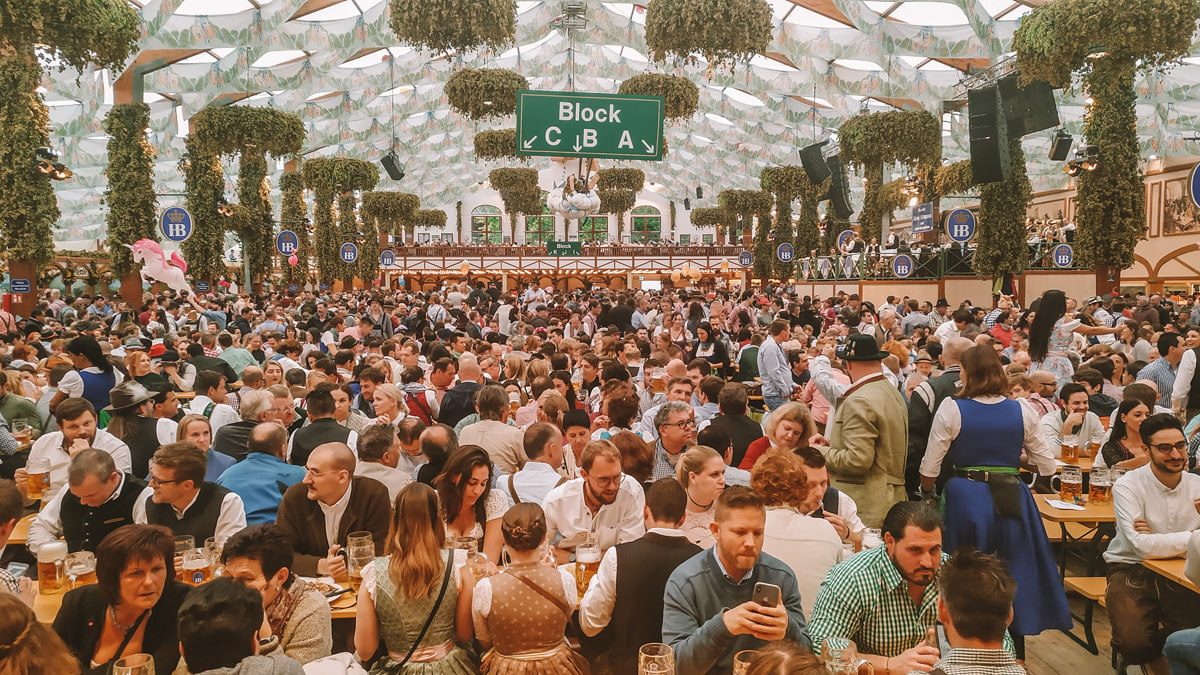 Probably the most well-known of October festivals around the world is Munich's Oktoberfest. This nearly three-week celebration of all things beer and bratwurst has been observed in some iterations since 1810, and it only gets bigger yearly.
If you'd like to join, be sure to reserve your accommodation well in advance, and be aware that it can be much more expensive than visiting Munich at other times of the year. In addition, you may want to buy lederhosen or dirndl (traditional German clothing for men and women, respectively) in advance as the pop-ups that sell them in Munich during the festival price their goods in a manner that preys upon your unpreparedness.
While it's fun to dress up, you don't have to wear anything in particular to attend. After all, Oktoberfest is all about the beer. But be careful: there are upwards of 15 different tents, all sponsored by different German breweries, and the most popular sized stein is an entire liter. If you'd like to try one of every variety, be prepared to spread your visits over a handful of days.
Paris, France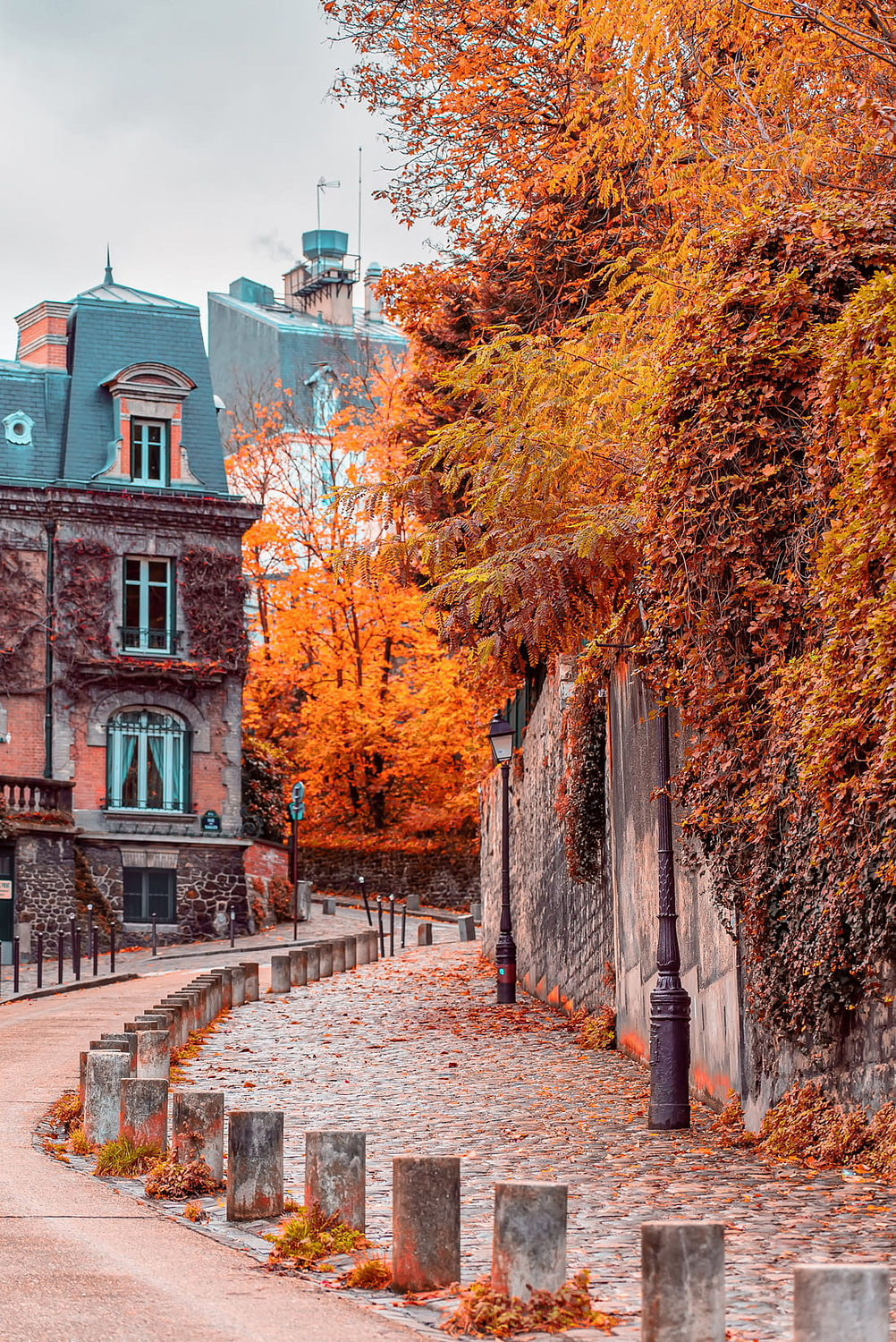 As the most toured city in the entire world, Paris suffers from an unbearable crush of tourists in the summer months. But beginning in late September, as schools reopen and folks return to work across Europe, Paris becomes a lot easier to navigate and much less expensive. If you plan a trip to Paris in the fall, don't miss the first weekend in October.
Based on a model that began in Helsinki in the late 80s, Paris' Nuit Blanche – literally: White Night – has emerged as the premier annual all-night arts and culture event in the world. Held on the first Saturday night in October at a myriad of museums, galleries, and performance spaces all over Paris, it begins at sundown and continues until sunrise on Sunday morning.
Participating venues submit their proposals for exhibitions well in advance and are cataloged ahead of time so patrons can design their own personalized art crawls. Amazingly, all of the official spaces taking part – from independent artist studios up to and including some of the major state-owned museums – are all completely free to enter, as is public transportation, which runs all night long for the occasion.
Tibet, China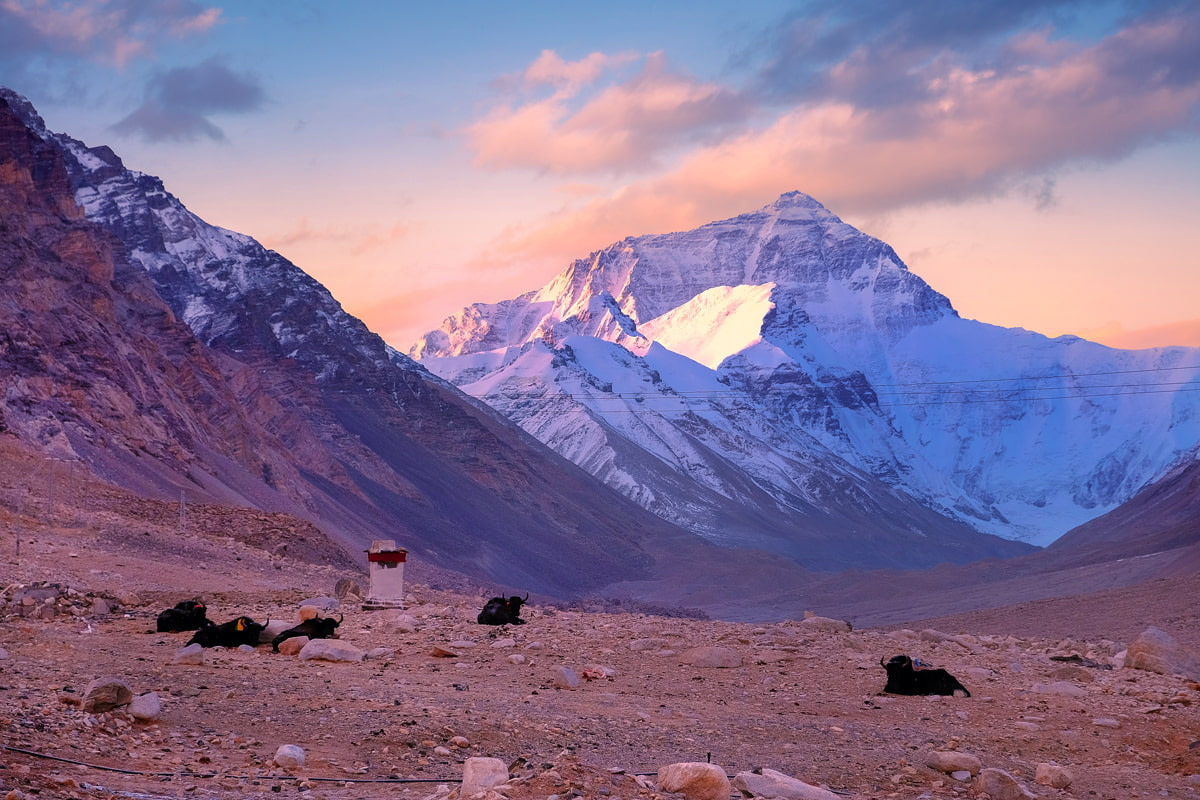 Both the world's highest and largest plateau, Tibet fortuitously enters its dry season beginning every year in October. With clear skies and balmy temperatures, this means ideal conditions to experience the unique beauty and singular natural caché of this autonomous region within southwestern China.
The Tibetan plateau sits just north of the Himalayas, home to several of the tallest mountains in the world, including Mount Everest. While attempts to summit Everest are generally made in May, October is renowned as the ideal time for general trekking in the area. Base camp on the Nepalese side of the mountain might be teeming with tourists this time of year, but you'll find the Tibetan side much more peaceful. And for those who may not be interested in a multi-day mountain trek but have dreamed of seeing Everest in person, you can access the base camp on the Tibetan side of the mountain by car.
Sydney, Australia
October on the world's smallest continent, Australia, means it's springtime, which brings with it balmy weather and fewer tourists. In summer, temperatures can reach 40º C, but if you schedule your trip just right, you won't have to miss one of Sydney's most iconic events.
The beloved City2Surf, a 14 km fun run that ends at Bondi Beach, is held every year in the middle of October. It's the largest event of its kind in the world, with upwards of 80,000 participants annually. If you're worried if you can handle running 14km, don't! City2Surf is way more about fun and community than physical fitness, so you can go as fast – or slow – as you like.
Istanbul, Turkey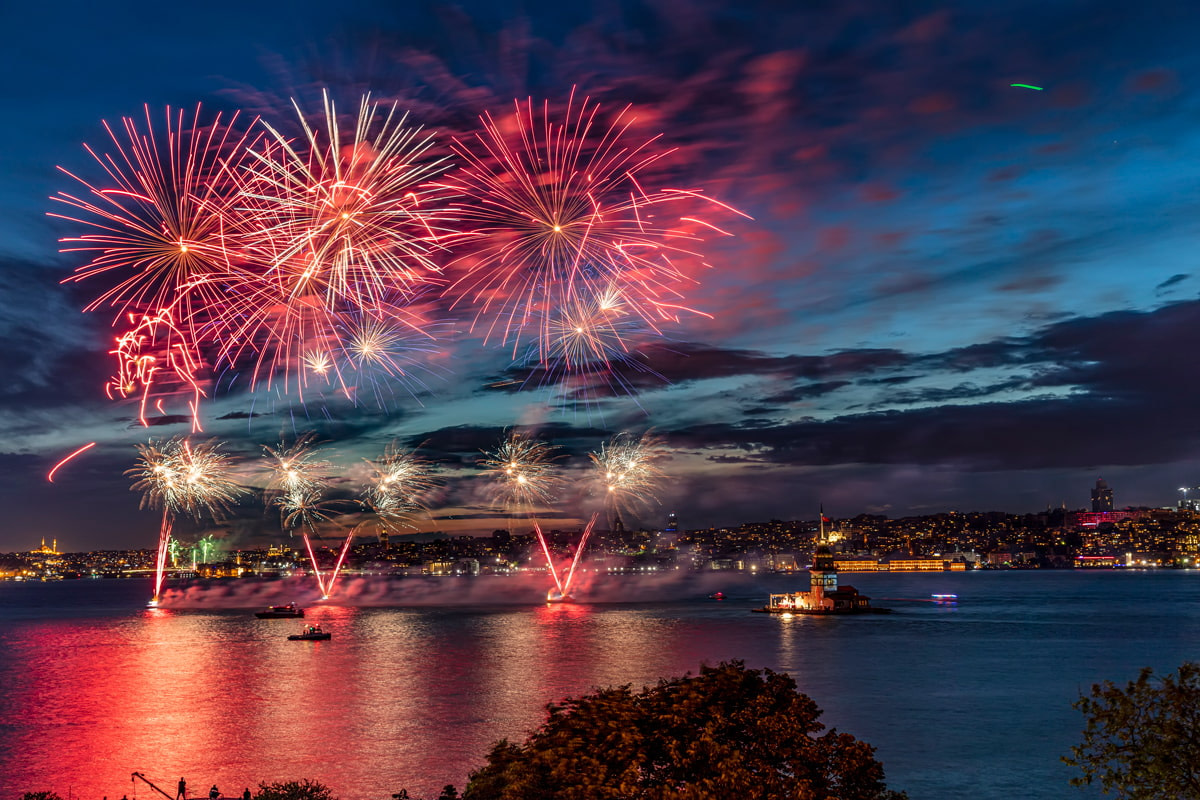 There's never a bad time to visit Istanbul, but in October, the nation of Turkey celebrates its Republic Day. While the actual day falls on October 29th, the celebrations begin in the afternoon the day before, with outdoor concerts and performances, parades, and street parties. As it marks the day Turkey was officially declared a republic, you'll see lots of people waving the Turkish flag, as well as dressing in matching red and white attire.
After a day and a half of celebrations, Republic Day in Istanbul culminates in a series of fireworks displays, of which the largest is over the Bosphorus. You can find excellent vantage points from both the European and Asian sides of the city, but for the best views, arrange to ride on a special Republic Day Bosphorus boat tour.
And if your vacation days don't match these days, no worries, Istanbul is also one of the best places to visit in November.
Vermont, USA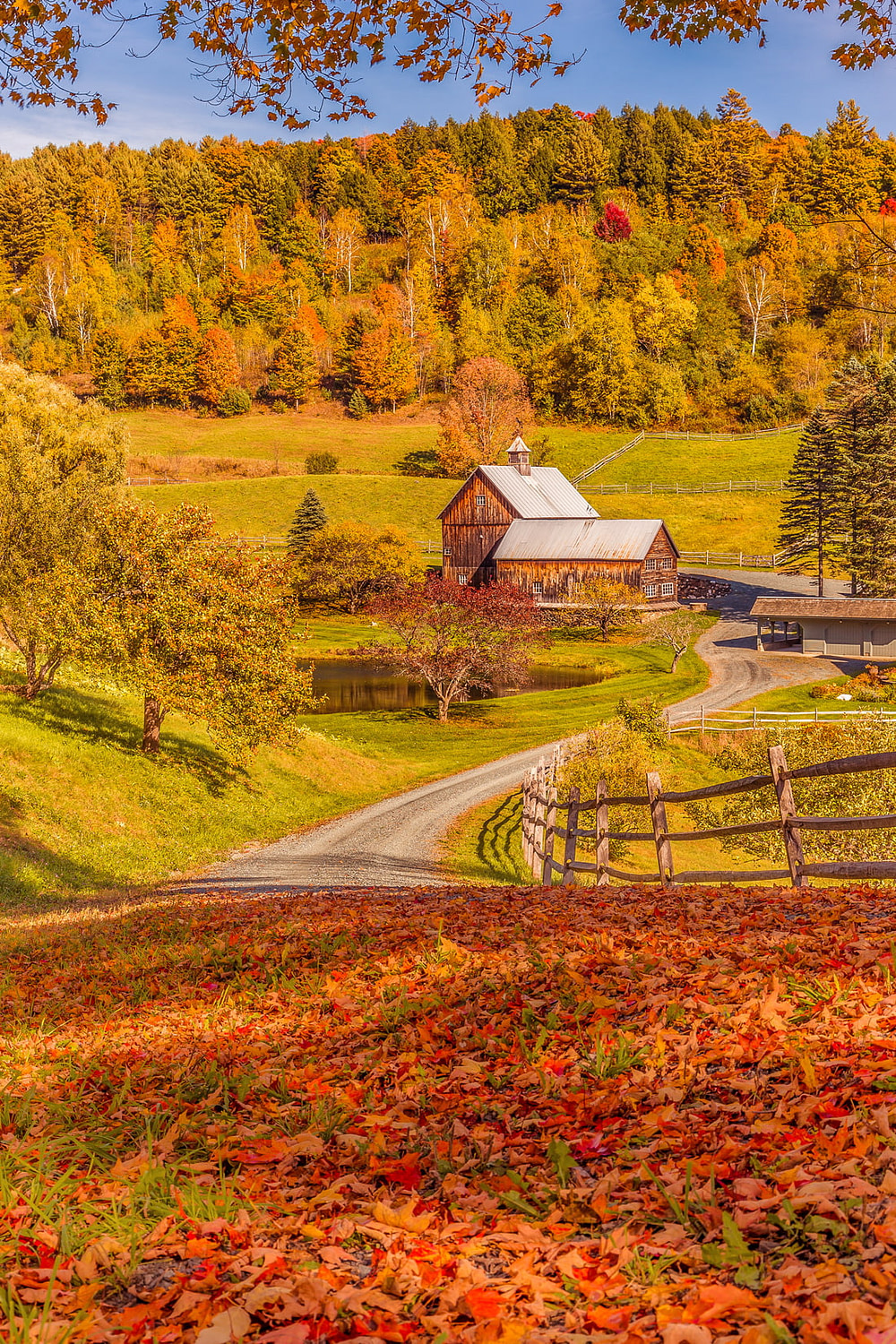 Within the United States' bucolic state of Vermont are some of the densest, deciduous forests in North America. In the autumn, these forests are transformed as the leaves turn red, orange, and yellow, drawing tourists and locals alike outdoors to see the change of seasons.
The best way to immerse yourself in Vermont's legendary fall foliage is to get out into one of the state's many national forests or parks. For a truly unique experience, you can visit the Vermont Institute of Natural Science, where they've constructed a 900m long, above-ground nature trail to experience what it feels like to stand within the canopy of tawny leaves.
Kilimanjaro, Tanzania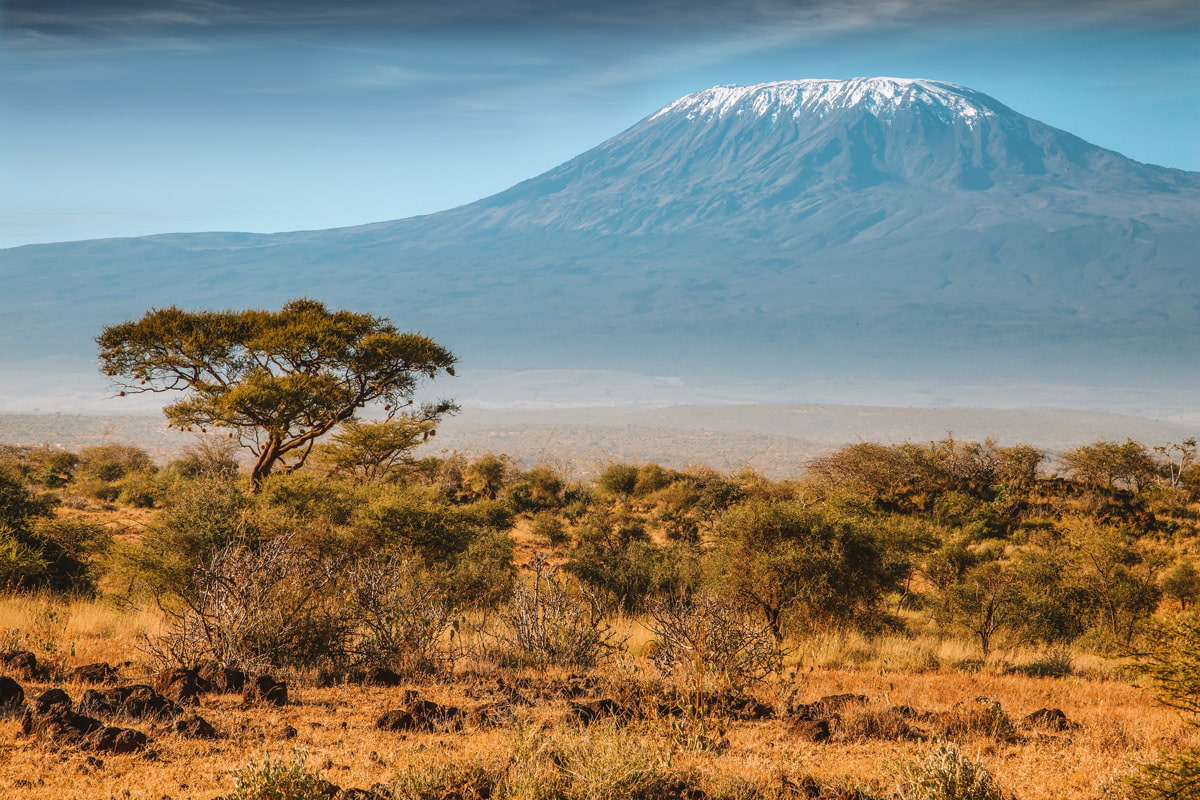 The tallest freestanding mountain in the world, Mt. Kilimanjaro is one of the most popular climbing destinations in the world. While the ascent may be physically demanding, the climb isn't characterized as being technical, meaning that not much skill, beyond physical fitness, is required to ascend to its summit.
Kilimanjaro can be climbed year-round, although the tail end of the autumn high season, falling in the middle of October, is generally thought to be the most viable yet least crowded time for a summit attempt. Because this time of year is less crowded, you'll have many more options for choosing a guest house, tour guides, and porters.