Located in the Romanian Carpathians, just off Sinaia mountain resort, Peles Castle is the most exciting and beautiful castle in Romania, and it definitely competes with the best ones in Europe. Built by the first king of Romania – Carol I, between 1873 and 1914, the construction features an elegant Neo-Renaissance style combined with Gothic Revival and striking Baroque, Saxon and Swiss alpine influences.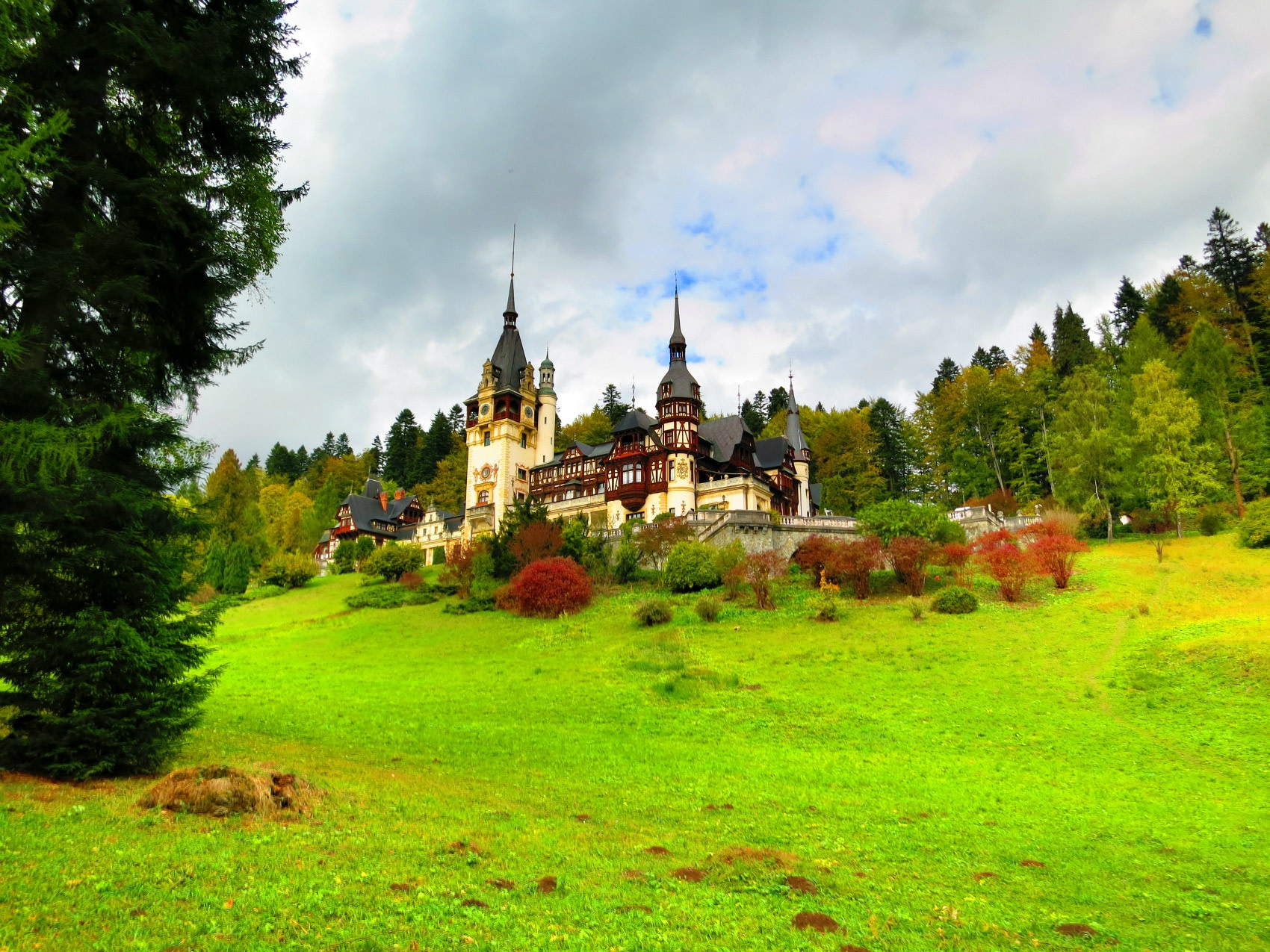 In the cradle of the palace lies a breathtaking backdrop of majestic mountains covered in dense timberlands of evergreen pines and wild flowers. The spectacular exterior of Peles Castle is represented by Italian Neo-Renaissance terraces proudly adorned with large balconies, landscaped gardens, fountains, marble paths, splendid stone sculptures and guarding lions impressing even the most demanding visitor. The jewel on the crown, however, is the soaring statue of King Carol I overlooking the main entrance.
At least as impressive as the spectacle outside, the interior of Peles Castle embodies the perfect merger of art, culture and history. Refined, sumptuous and decorated to the slightest detail, all the 170 rooms comprised in the magnificent establishment reflect wealth, good taste and high class, all assets of Romanian royalty.
Among the most impressive venues in the castle are: the Big Armory Room – home to one of the finest collection of hunting and war gears in Europe, the Florentine Room displaying Michelangelo motifs, the Moorish Saloon with its astonishing decorations and indoor marble fountain, the Louis XIV- style Theater, the Imperial Suite featuring extraordinary Cordoban leather wall coverings, and the Turkish Parlor – an accurate illustration of Turkish flamboyant lifestyle.
Further top features of the Peles Castle include the hand-painted stained glass vitralios, the aboriginal fairytale-inspired motifs and the remarkable collection of art on display, which is one of the greatest in Eastern and Central Europe.
Peles Castle is actually a palace composed of several buildings (The Pelisor, The Guard's Chambers, The Economat Building, The Foisor Hunting House, The Royal Stables, The Electrical Power Plant and The Sipot Villa) and a Romanian National Monument. It was the first establishment of its kind in Europe to have central heating and electricity. Another unique feature is the fact that here, the monarchs shared a bedroom, something quite unusual among royal families.
Visitors at the Peles Castle should note that during November the palace is closed for maintenance. Also, visits are not allowed on Mondays. For additional info, please visit Peles Castle Official Website.