Simply put, Nutella is happiness in a jar. And what better way to show off our love for the irresistible hazelnut chocolate spread than with a list of Nutella bars, shops, and cafes around the world. Watch and savor!
Nutella Café, Chicago
Ferrero's first restaurant in the U.S., Nutella Cafe Chicago serves breakfast, lunch, and dinner on Michigan Avenue, in the heart of the city. And while there are plenty of tasty savory items to choose from —fresh salads, soups, artisanal sandwiches —the real stars of the menu are the irresistible Nutella desserts. Prepare for a sweet hazelnutty feast of crepes, gelato, and fluffy baked goods, served in a hip design-forward space that pays tribute to the delectable spread.
Classics aside, this permanent Nutella restaurant also serves bold, new creations such as Panzanella Fruit Salad, Mocha Shortbread Cookies, and Croissant French Toast.
Nutella Chicago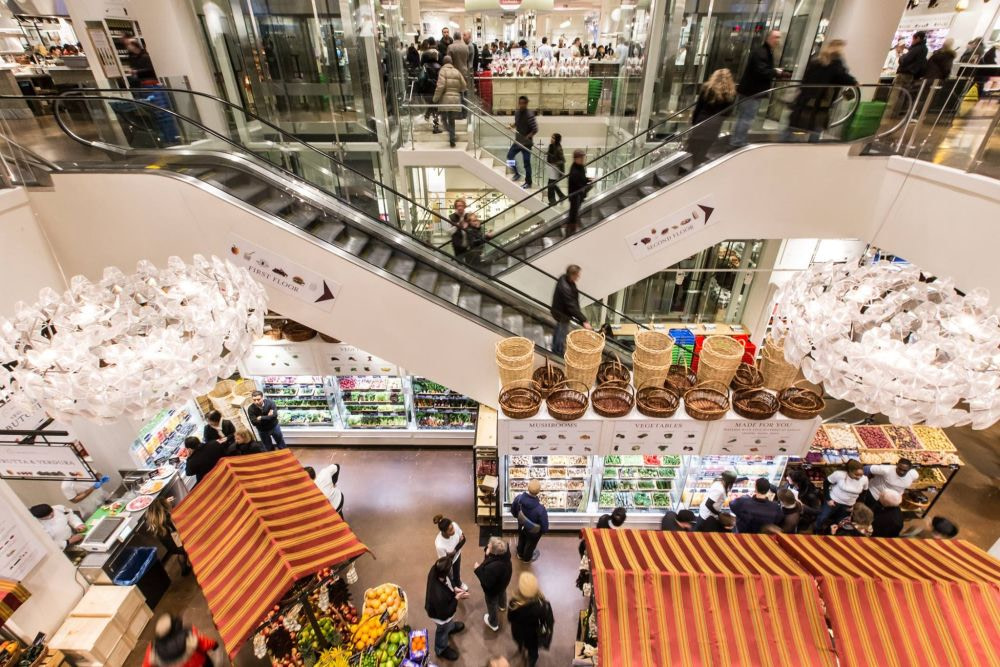 Housed in the foodie's mecca that is Eataly Chicago, this sweet Nutella bar serves a mouthwatering assortment of pastries filled with the famous hazelnut spread, from Crostatine alla Nutella and Saccottino con Nutella to decadent Nutella filled crepes.
Nutella-Mobile, NYC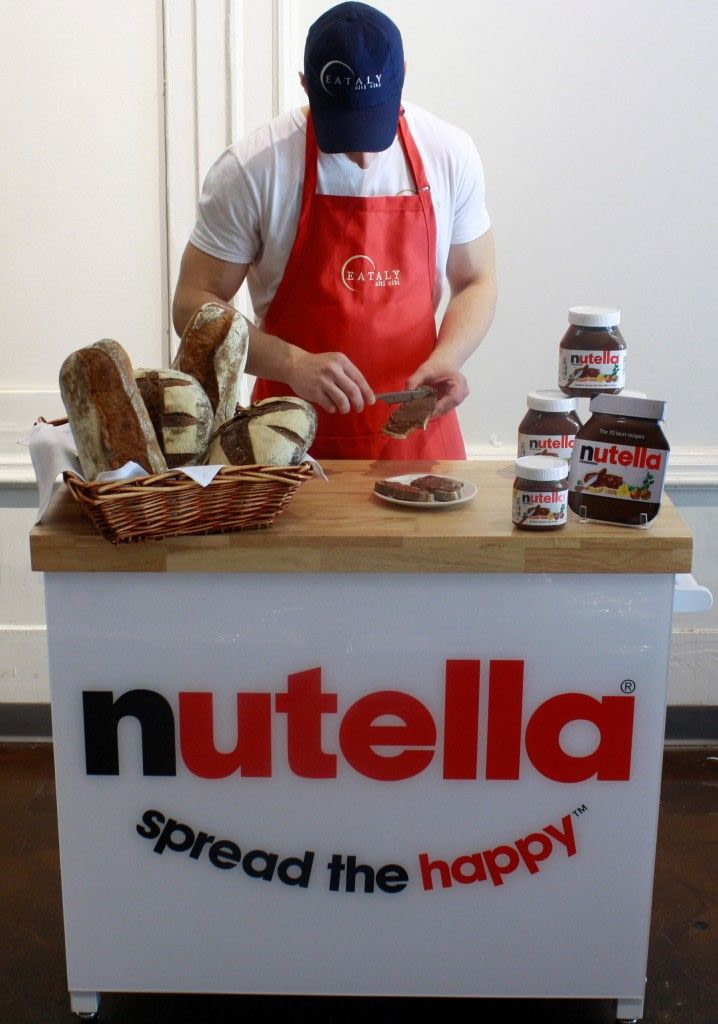 Lined with shelves stuffed to the brim with sinful Nutella jars, Eataly NYC Nutella Bar was an excellent spot to indulge in your favorite hazelnut chocolate combo until a couple of months ago, when Eataly Vino took back its spot in the famous gourmet Italian market. Nowadays, a mobile version of the beloved Nutella bar, called Nutella-Mobile, cycles its way around Eataly NYC, selling all sorts of Nutella treats, including buttery croissants, freshly baked muffins, and scrumptious cookies – all smothered in the creamy, delicious duo.
Nut'Leiria, Portugal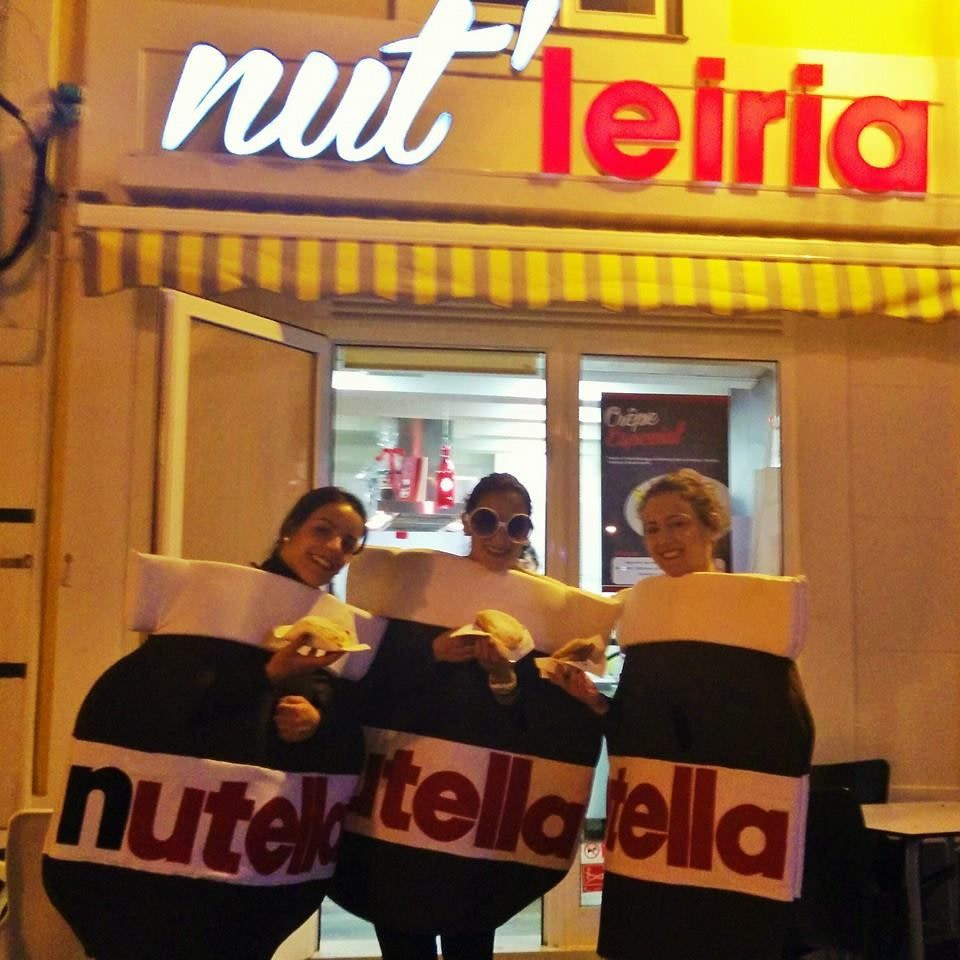 When in Portugal, you can satisfy your cravings for Nutella in the historic town of Leiria, halfway between Porto and Lisbon. The city prides itself with the only nutella shop in Portugal – Nut'Leria – a small facility selling delicious local goods filled with Nutella. In addition to crepes and croissants, you can find tasty churros, waffles, and even kebabs packed with refrigerated chocolate and hazelnut cream.
Nuteria NY, Brooklyn
Another destination for Nutella lovers in New York City is NuteriaNY in Brooklyn's Park Slope. An independently owned business, the tiny shoppe features a selection of creative sweet snacks drenched in Nutella, from crepes and brioches to flaky Danishes.
Nutelleria Creperie, Ios, Greece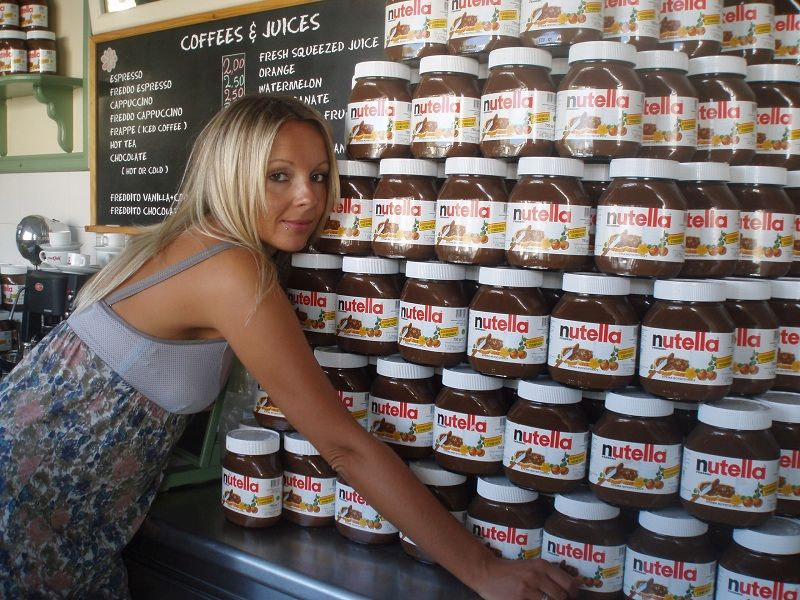 The white-washed village of Chora (Ios Island) has many surprises up its sleeve, and one of them is certainly the bite-size Nutelleria Creperie. They use an authentic recipe to create perfect crepes and serve them with different types of filling, including, of course, velvety smooth Nutella.
Nutella Shop, Ramallah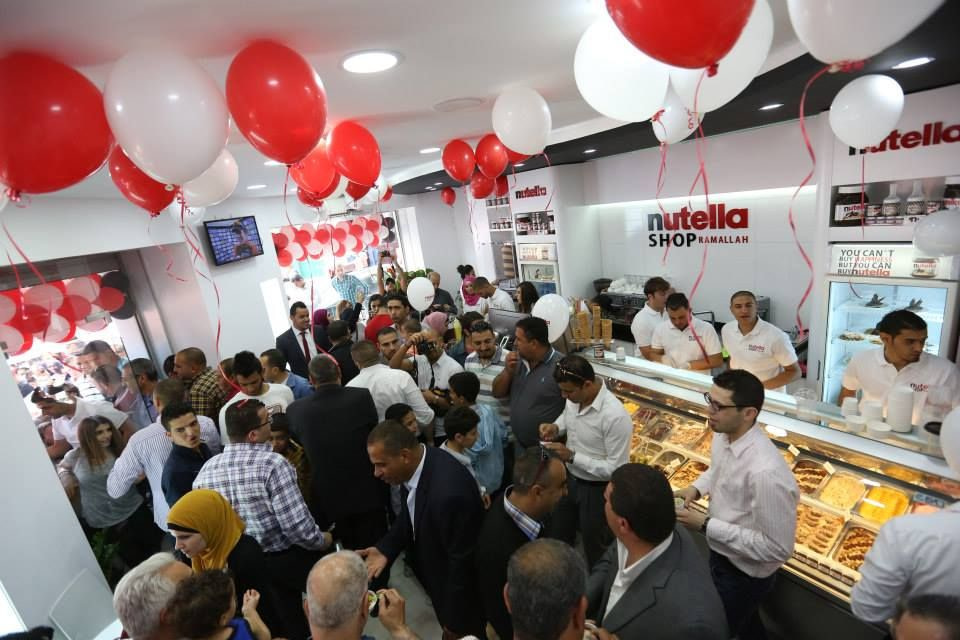 While there's a high risk of travel to the West Bank, in the Palestinian territory, the lively city of Ramallah remains relatively safe for foreign tourists, and is home to a wonderful bistro devoted to Ferrero's most famous product. Situated next to the central Al-Manara Square, Nutella Shop in Ramallah sells everything from delectable crepes, pastries, and cakes to their own Nutella Kebab.
Piazzetta Nutella, Hilton Molino Stucky Venice, Italy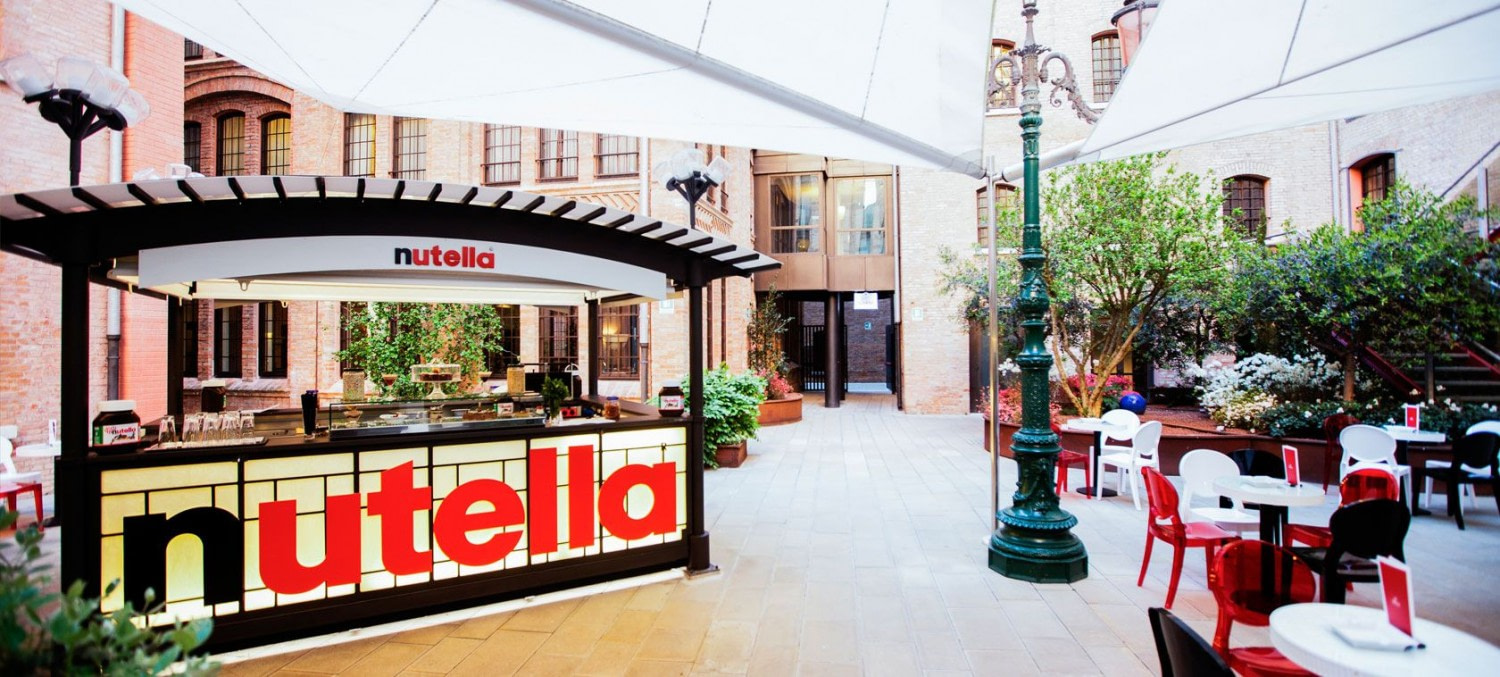 Part of Hilton Molino Stucky Venice, Piazzetta Nutella is where Nutella addicts can get their fix by choosing from a wide array of Nutella goodies. Their menu dazzles with temptations such as heavenly Nutella stuffed crepes and waffles, but also ingenious Nutella cocktails and ice creams. Even their cheesecake and tiramisu are made with the rich cocoa and hazelnut spread.
Nutella Kiosks, Sao Paulo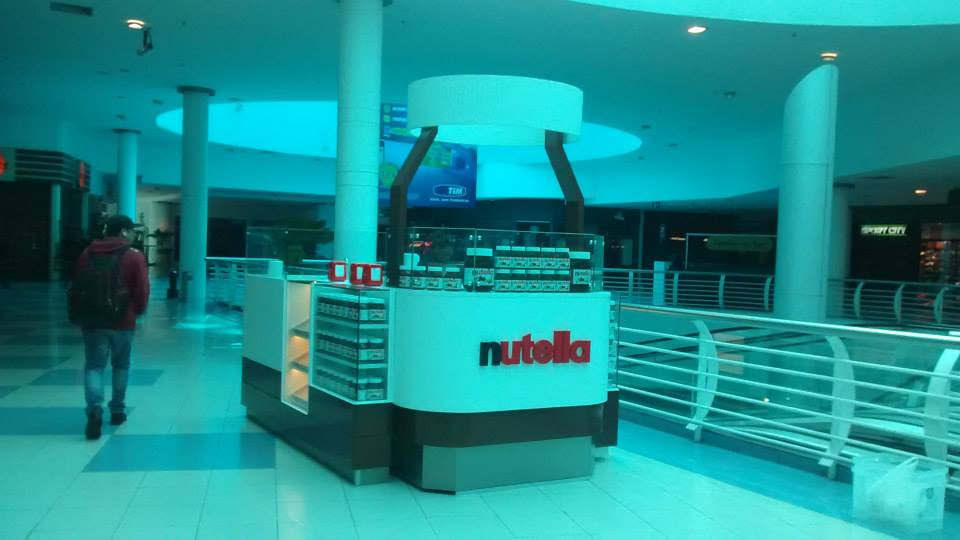 The famous Italian manufacturer couldn't find a better location to launch their official kiosks than Sao Paulo, Brazil's foodie paradise. The brand has already opened a couple of Nutella stands in the city's shopping centers, including the International Shopping Guarulhos and Top Center on the buzzing Paulista Avenue. Expect fresh crepes, croissants, and brioches – all of them spread, filled, or topped with delicious Nutella.
NUTS I 10 Peccati di Gola, Syracuse, Italy
Combing their deep commitment to the pastry craft with the distinctive nutty-chocolate taste of Ferrero's Nutella, NUTS I 10 Peccati di Gola offers a delightful range of artisanal gelato along with finger-licking Nutella specialties. Also known as Nuts Nutelleria, this pastry and ice cream shop is situated on the small island of Ortygia, in the old town of Syracuse, Sicily. Among others, their menu includes crepes with Nutella ice cream, Nutella frappes, and homemade Nutella cakes.
Nutella Café at Sobey's Spadina, Toronto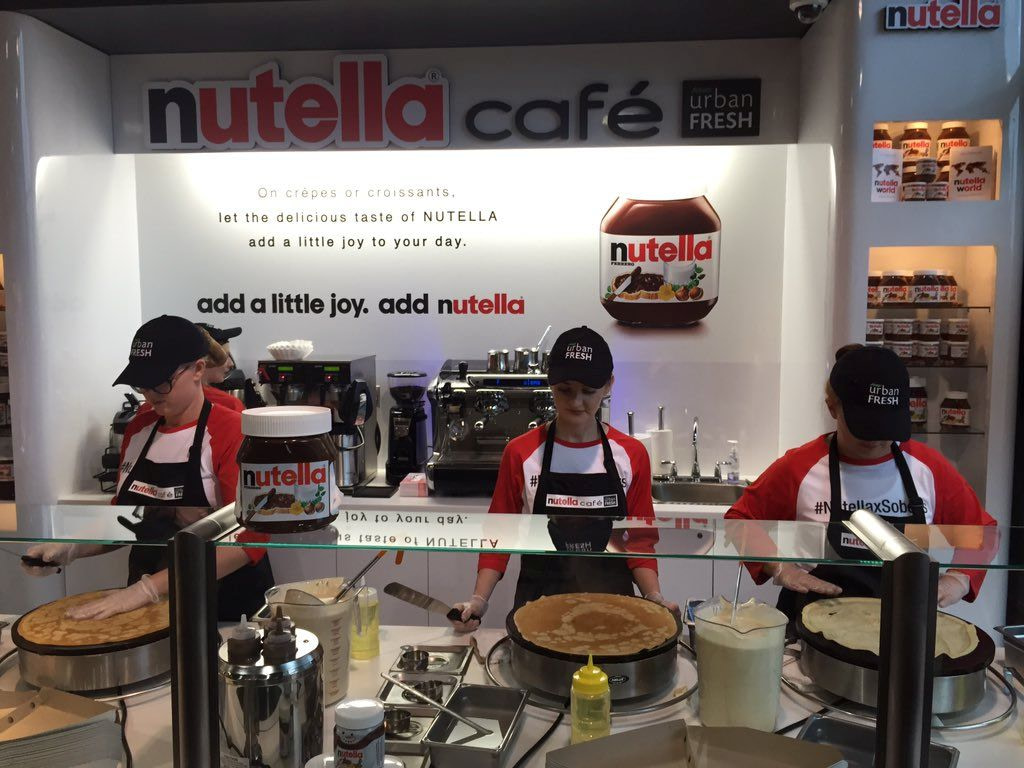 The newest addition to Toronto's vibrant food scene, Nutella Cafe is located at 22 Fort York Boulevard, inside the Spadina Sobeys Urban Fresh store. Featuring a crepe station and a handful of small tables, the cafe serves up a variety of Nutella filled treats, from crepes and croissants to danishes and artisan breads. This is the first Nutella Cafe in Canada and stays open from 7 AM to 9 PM daily.
Nuts-About-Tella, Melbourne
Nuts-About-Tella, Melbourne's most delicious pop-up bar and dessert pizzeria, serves heavenly Nutella creations inspired by Italian Renaissance Art. Starring on the menu are masterpieces such as The Mona Lisa pizza, topped with Nutella, strawberries, and icing sugar, or The Last Supper – with Reese's peanut butter, banana, raspberries, and organic coconut sugar. Their Donut Nutella Burger is also a big hit.
Update: Some of these shops changed their names, while others no longer exist!