This post contains affiliate links, which means we may receive a small commission, at no additional cost to you, if you make a purchase through these links. See our full disclosure here.
From Lapland in the north to the country's southern coast, Norway's retreats have seen a huge resurgence. From brand new forest design cabins to renovated farm stays, the country has positioned itself as the premier destination for those seeking to immerse themselves in nature and toss city life aside.
If you are looking to plan a rejuvenating vacation, here are some of the best places to stay in Norway if you truly want to get away from it all.
WonderInn Mirrored Glass Cabin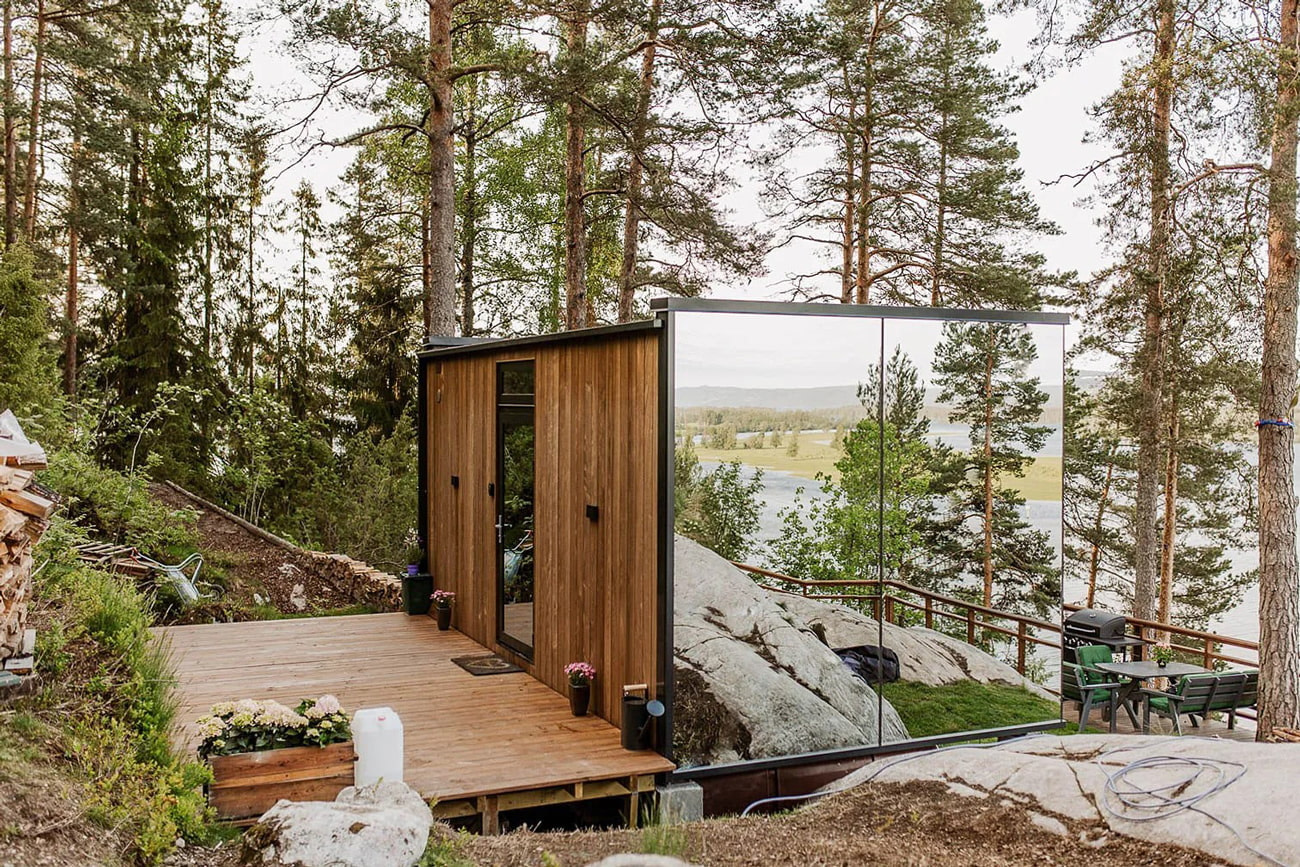 Where: Built in the Nordre Øyeren nature reserve near the confluence of two of Norway's longest rivers, less than half an hour from Oslo.
Why: Because it's so easy to reach from Oslo Airport, it's the perfect place to begin or end a vacation in Norway, or as a day trip from the city.
Camouflaged into the surrounding forest, the otherworldly WonderInn Mirrored Glass Cabin and its tiny one-room annex are, incredibly, only half an hour from Oslo. Between the two buildings, the property sleeps up to four people and includes a terrace and a jacuzzi. Inside you'll find the washed finishes and neutral textiles you might expect in Scandinavia, the perfect backdrop to let the wilderness take center stage.
Herangtunet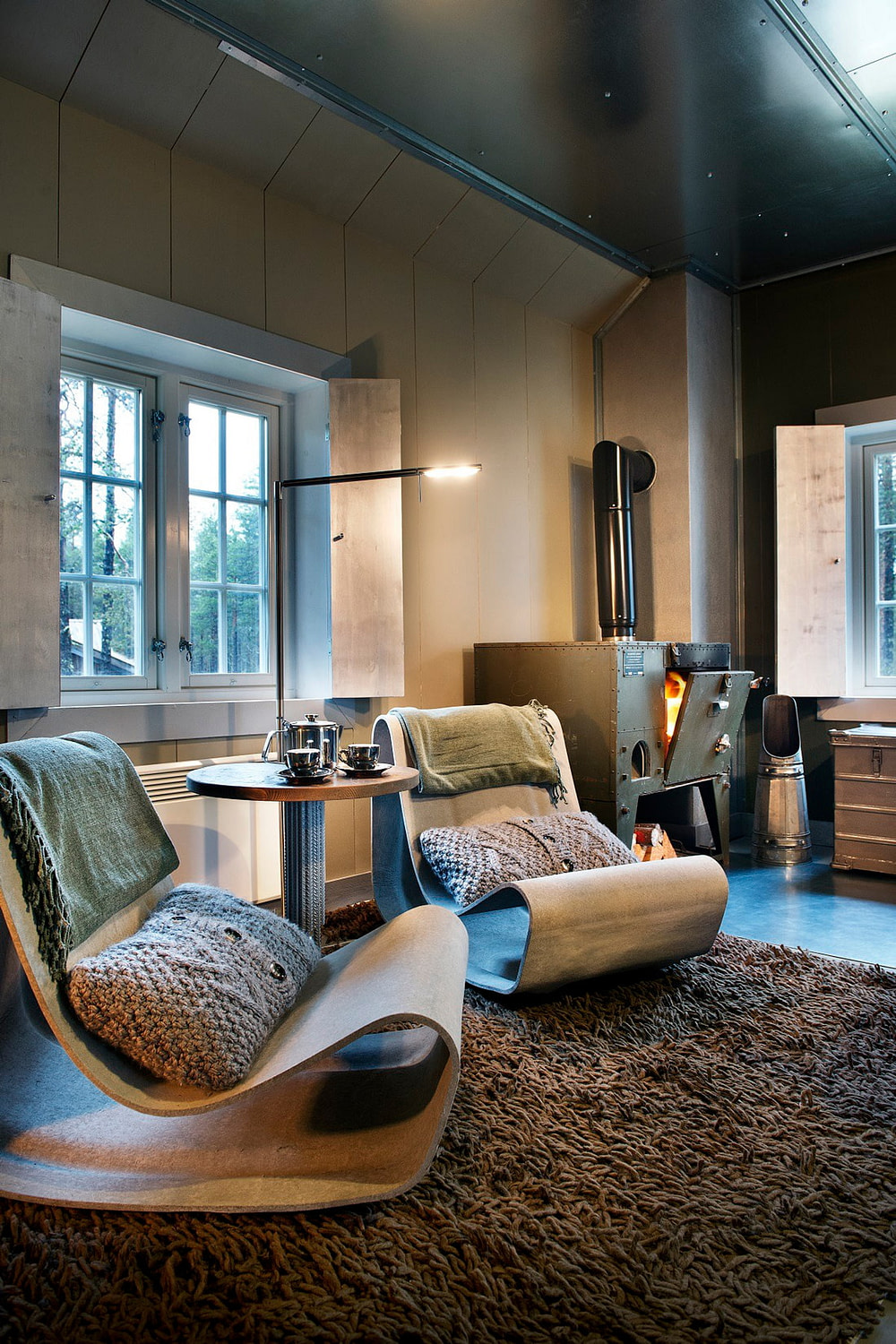 Where: Between two lakes in a mountainous portion of southern Norway, just outside a thickly forested national park.
Why: The spirit of the Norwegian outdoors truly comes alive here, especially in the winter.
A former farmhouse turned boutique mountain lodge, Herangtunet is the perfect place to test your mettle against the lifestyle of the Norden. While your digs will be quite plush – guests can choose between a themed room, luxury suite, or a fully furnished apartment – those who crave adventure might end up spending their days snowshoeing, ice fishing, or hiking in the nearby Jotunheimen National Park.
Juvet Landscape Hotel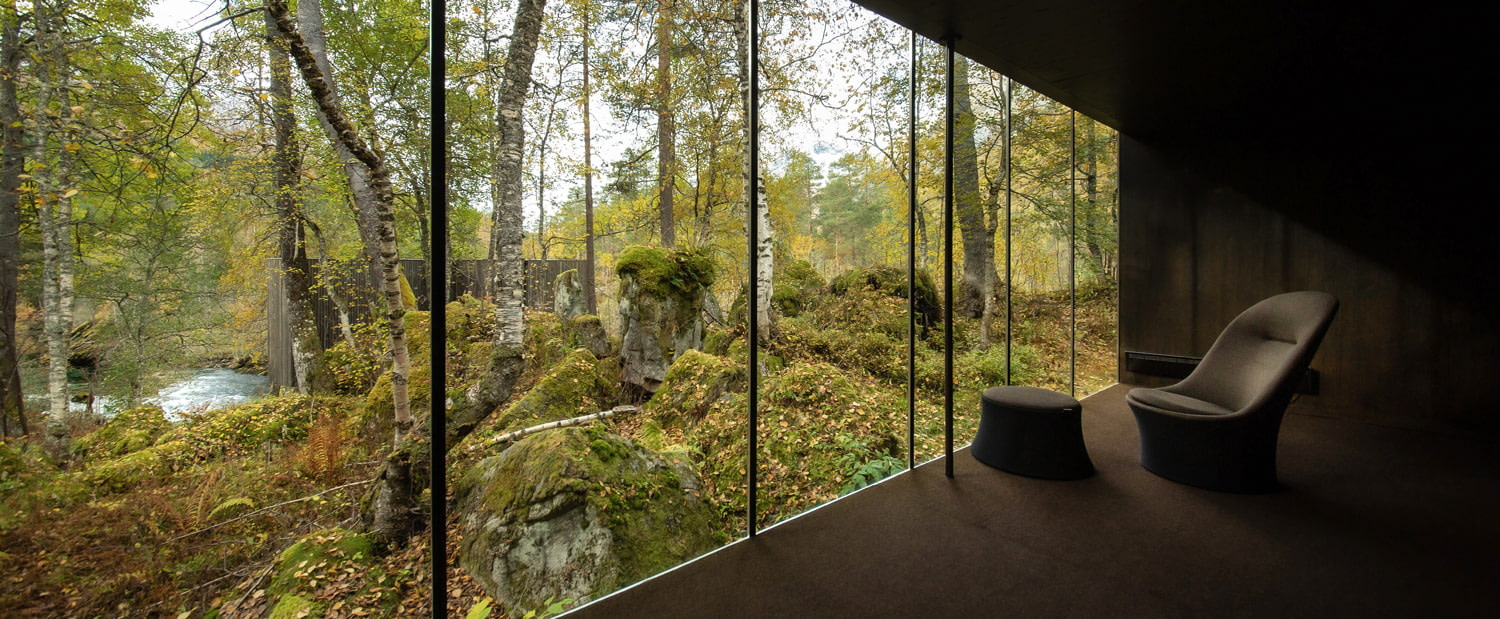 Where: Immersed in the mountainous forest of southwestern Norway near the terminus of a deep-inland creeping fjörd.
Why: One of the finest examples of a landscape hotel in the world, the Juvet is a paradise for those seeking to forest bathe, disconnect, relax, and rejuvenate.
Melting into the surrounding west Norwegian woodland, the immersive Juvet Landscape Hotel is designed to make you feel as though the forest creeps indoors. Inside the nine units, two of which are described as "birdcages", you'll find floor-to-ceiling glass punctuated by tasteful and minimal furnishings. All seasons are suited to a dip in the outdoor hot tub, but in the winter, it's particularly magical to watch the steam rise from its surface into the long dark when you're surrounded by snow.
Woodnest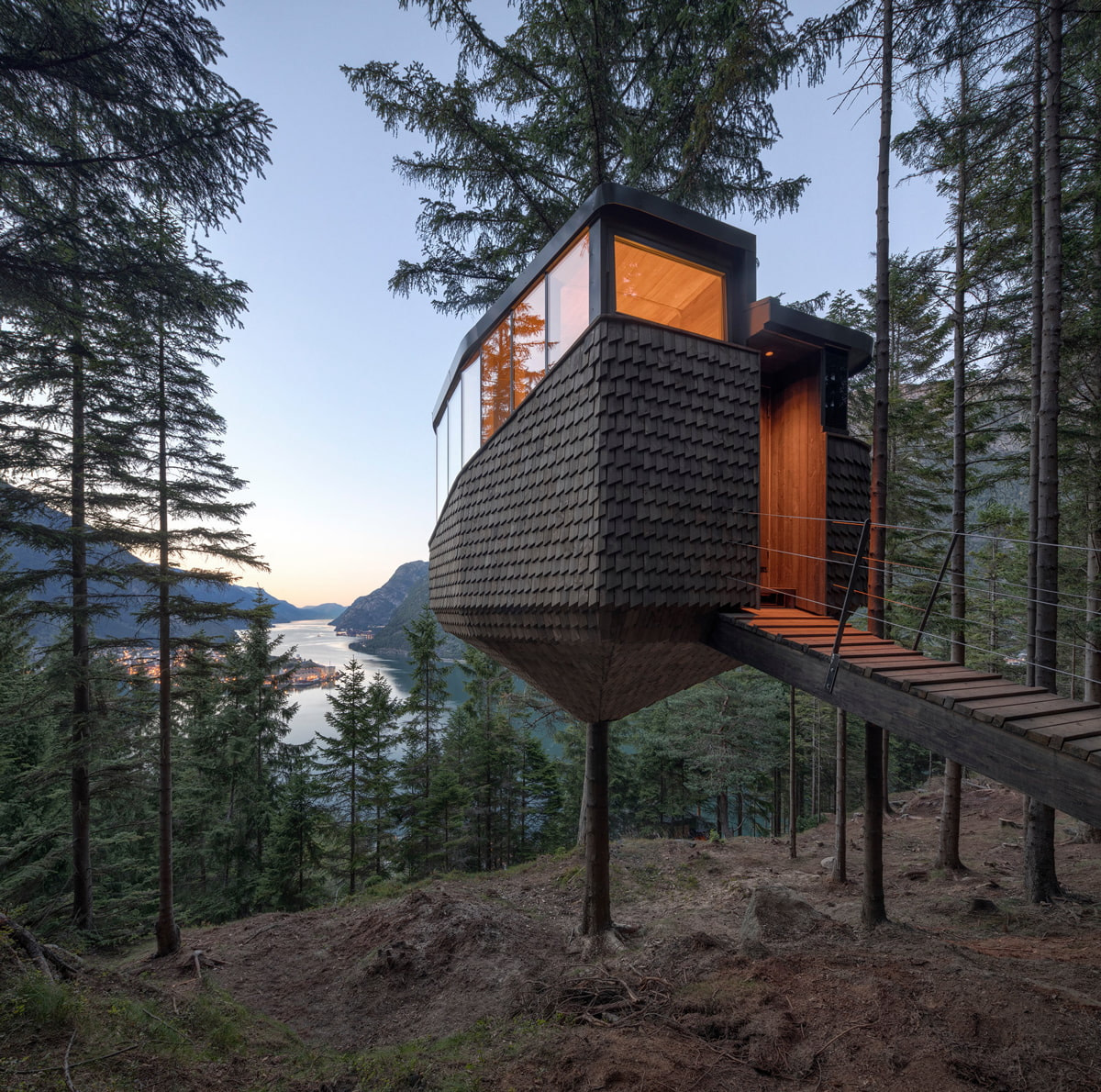 Where: Built about 15 feet from the base of a pine tree in the evergreen forest of southwestern Norway overlooking the Hardanger Fjörd.
Why: It offers incredible stays in incredibly designed spaces.
Literal treehouses built just west of Hardangervidda National Park, the Woodnest is for those who require the most unique accommodations, design enthusiasts, and all types of tree-huggers. The property may look rustic but offers a luxurious experience in the middle of nature – its houses are built about 15 feet off of the ground, each encompassing a living pine tree, in addition to plush fabrics, handcrafted furnishings, and floor heating. Thankfully, you won't have to climb a ladder with your suitcase to enter, as their unique placement on a hill is combined with a transverse walkway for easy access.
Birdbox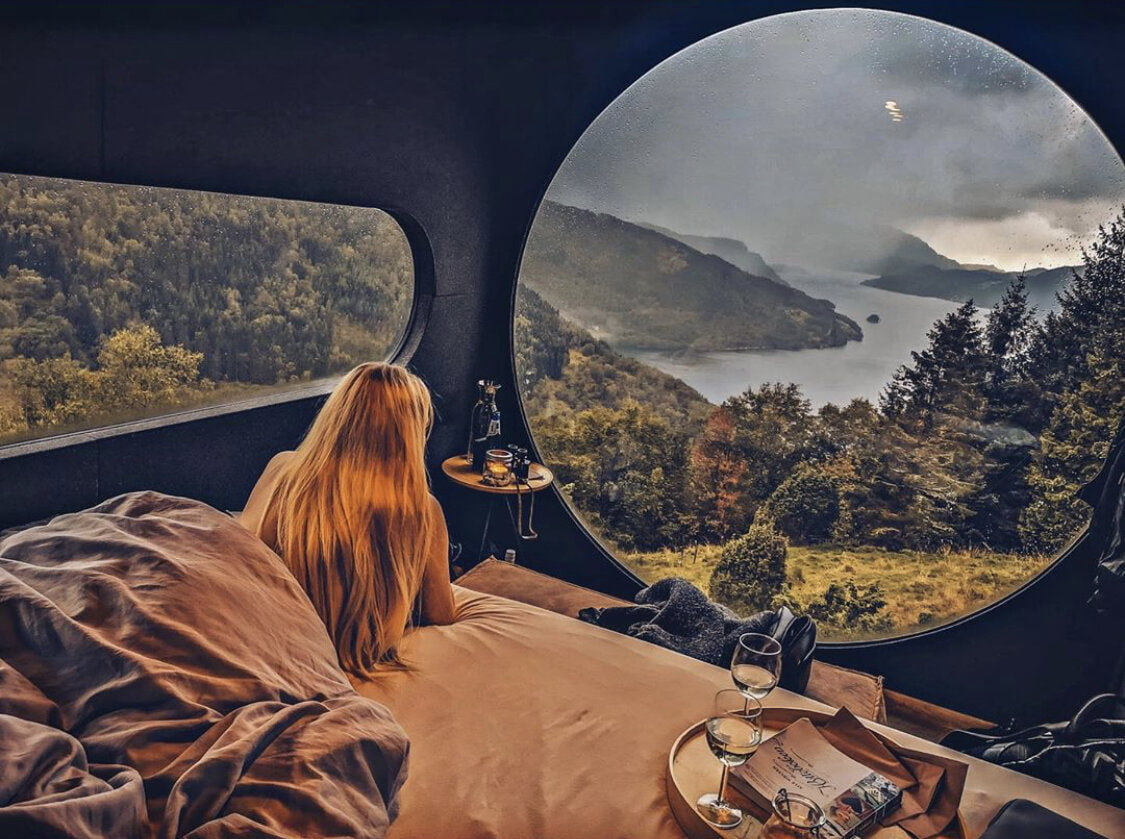 Where: Atop a hill with a picturesque view overlooking a wide fjörd in the far west of southern Norway.
Why: Who doesn't love the idea of sleeping in a human-sized birdbox high above a Norwegian fjord?
What began as a design concept has become one of the most immersive and Instagrammable stays in all of Norway: the Birdbox Fauske. The simple but intriguing design of the sleeping quarters literally frames the forest and fjörd below, and your hosts provide a pair of binoculars so you can get a better look. Though the accommodations are sparse, you'll be privy to a plush bed and luxurious linens, a small but lovely terrace, and high-end details throughout.
Aure Cabin
Where: Perched on stilts among the evergreen trees in the forest of southern Norway's Fjördland.
Why: Simple living has never been more exhilarating.
An octagonal, barrel-shaped glamping domicile in the Norwegian Forest, Aure Cabin has everything you need and nothing you don't. While you may not find the amenities of a slick Oslo hotel, you will find an outdoor bathing tub, a wood-burning stove, a small porch with a beautiful view of the river, and up to three cozy beds to tuck into at night. It's perfect for those seeking to unplug and unwind in secluded stays among lush, natural surroundings.
Gamme Cabins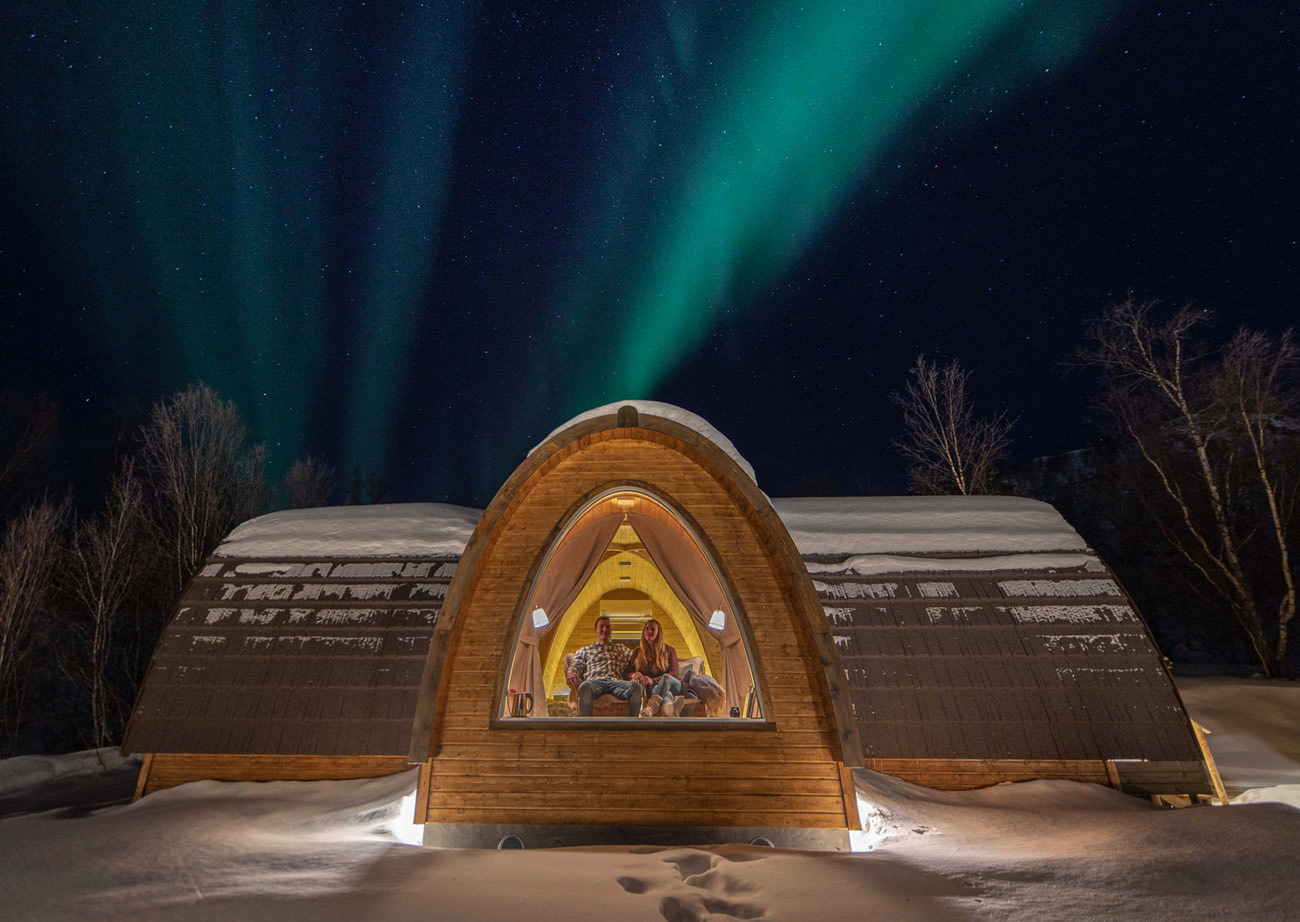 Where: In the northern echelons of Norwegian Lapland amongst a sparse tundra forest just south of the Barents Sea.
Why: A stylish Arctic cabin experience awaits Northern Lights hunters, fans of Scandinavian farm-to-table dining, and anyone who'd like to try a tipple at a bar made of solid ice at these Sami-inspired fishing huts.
Way up in Norwegian Lapland, the Gamme Cabins were designed specifically to keep guests cozy in this extreme part of the world. These unique chalets feature arched roofs that naturally shed excess snow while imparting a cozy intrigue to their well-appointed interiors. Though they're open year-round, in the winter, this remote retreat is privy to the spectacular displays of the Northern Lights that the far north of Norway is so famous for.
Manshausen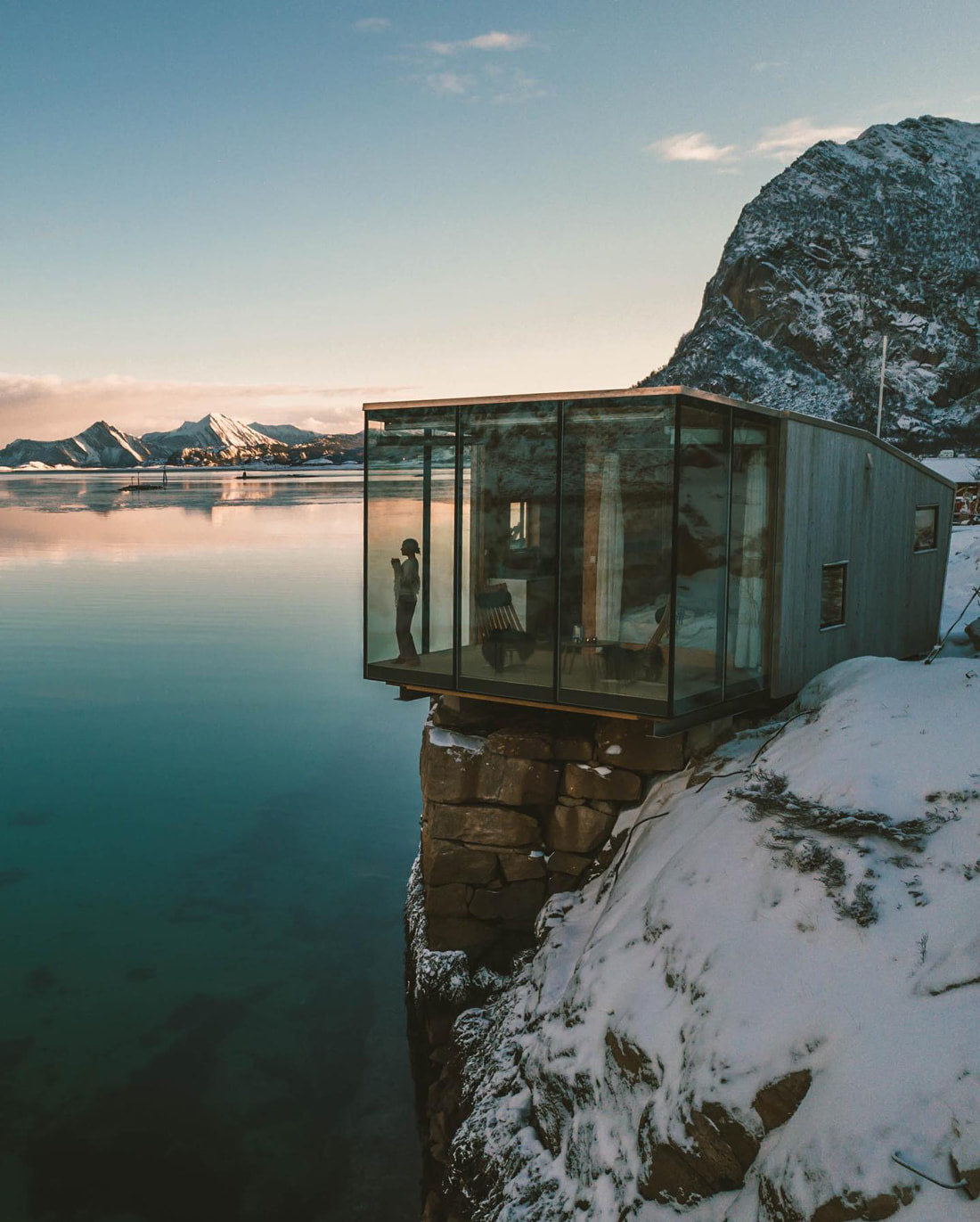 Where: Suspended over the Norwegian Sea on a rocky island inside the arctic circle, accessible by boat from the port town of Nordskot.
Why: For the unique opportunity to sleep in a jaw-dropping glass cabin on a private island above the Arctic Circle.
Billed as the place "where mountains meet the sea," Manshausen is a collection of over-water design cabins that immerse you in the rugged but rewarding Norwegian island lifestyle. Though each one is small, they're crafted immaculately to offer guests every comfort and provide staggering views from the floor-to-ceiling windows in the front salon.
Voss Lodge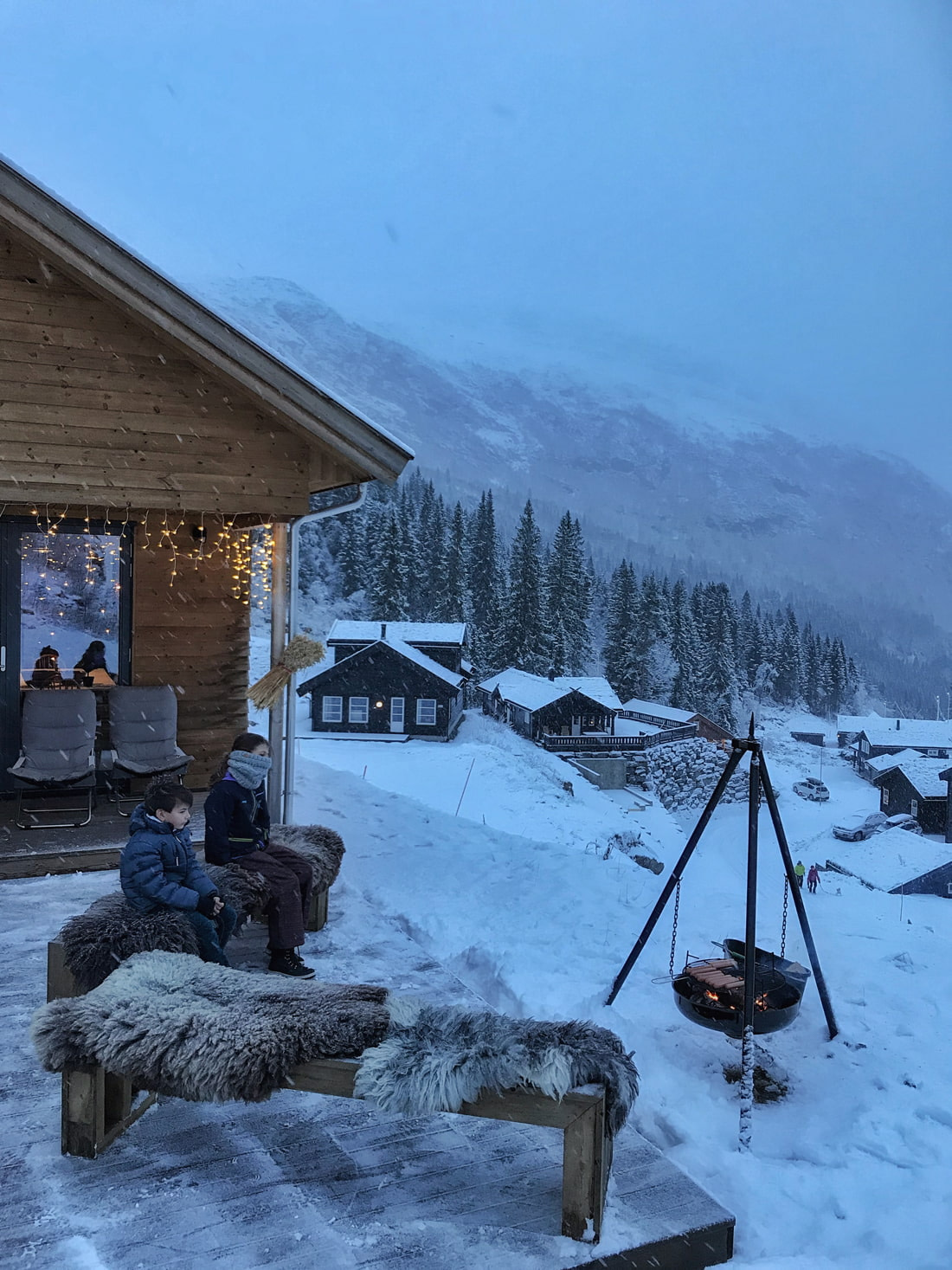 Where: Deep in the fjörd region of western Norway, on top of a mountain with 360º degree views of the surrounding peaks and valleys below.
Why: It's a chic, contemporary base for exploring the Western region of Norway.
On a mountaintop in a western Norwegian resort, the Voss Lodge may seem like a typical mountain chalet, but a second look reveals the details: the commitment to using natural materials, the superior craftsmanship, and the artisan touches peppered throughout. In the winter, the cabin offers ski-in/ ski-out access to both groomed slopes and off-piste skiing, while the gloriously long days of summer mean hiking and relaxing on the terrace that looks out over the valley.
Pan Treetop Cabins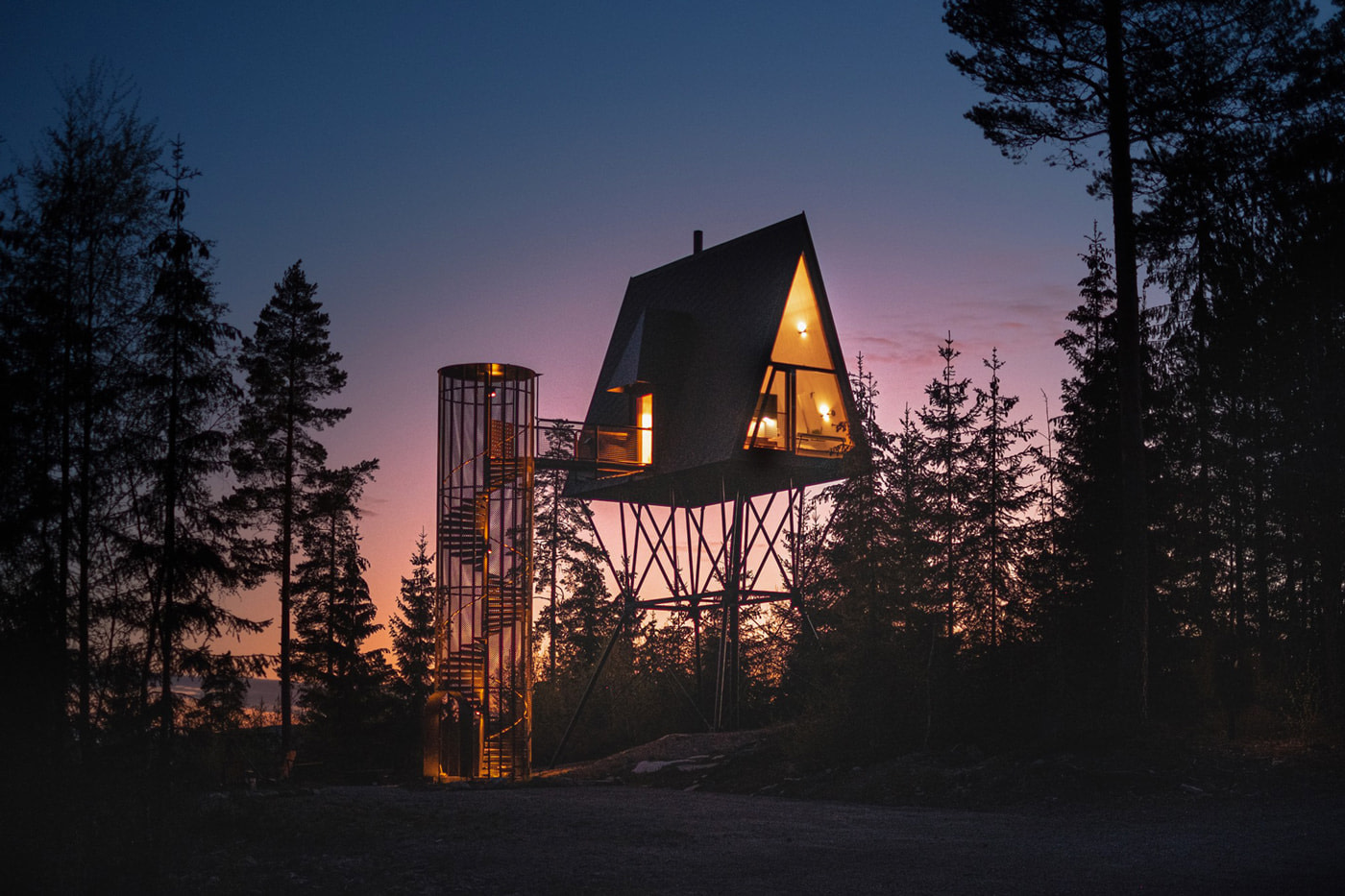 Where: Set on stilts above the roof of the mountainous forests just outside of Flisa in southern Norway.
Why: Magical design, breathtaking views, and endless outdoor pursuits combine to deliver a unique experience in Norway's Finnskogen forest.
Designed to emulate the shapes of the trees in the surrounding evergreen forest, the three Pan Treetop Cabins are piercingly steep A-frame buildings set upon stilts. While the architecture, inspired by Tove Jansson's Moomin books, is spectacular, it's the views over the canopy of trees that draws tourists to these gorgeously built cabins.
Volda Floating Home
Where: Set on a fjörd filled by the Arctic Sea in the far north of Norway, on a bridge-accessible island just northwest of Tromsø.
Why: You can actually sleep on a Norwegian fjörd!
A decommissioned vintage ferry has been fully restored to become the Volda Floating Home, now permanently docked on a fjörd just outside of Tromsø. Filled with thoughtful architectural details, every nook and cranny was crafted with both guests and traditional Norwegian architecture in mind. Throughout the space, you'll find bright white walls, rich wood finishes, and crisp glass, the perfect space on which to project anything you need it to be.
The Arctic Hideaway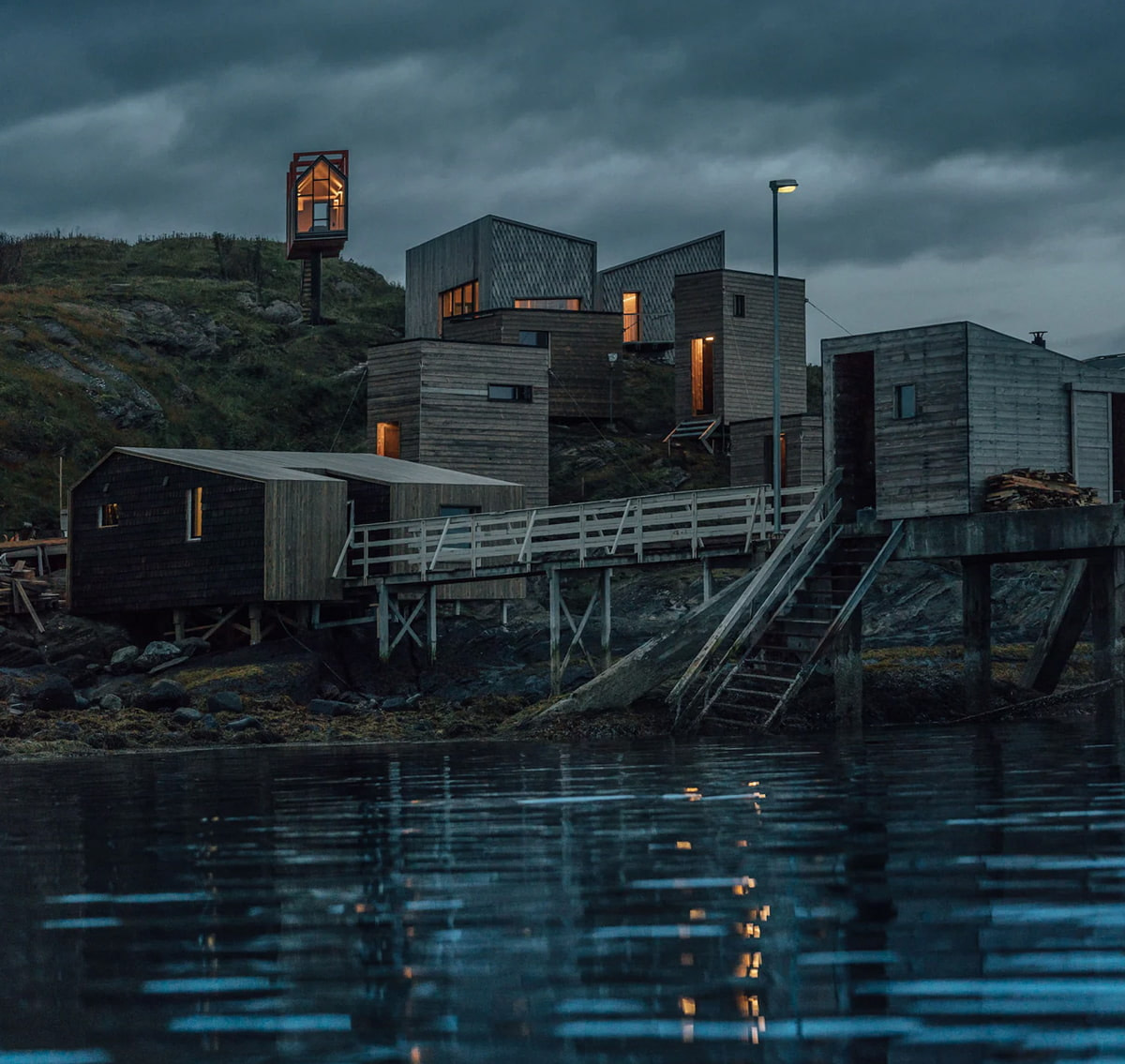 Where: On a hill near the coast of a tiny, sparse island in the ferocious Norwegian Sea, just inside of the Arctic Circle.
Why: For one of the most immersive retreat experiences you will ever have.
Part short-term rental, part boutique hotel, part artist's residency, The Arctic Hideaway aims to be both a tourist respite and a beacon of creativity in the region. This is immediately evident from the architecture of the complex: ten individual buildings are designated for different requirements like sleeping, cooking and dining, creating, and even one that's a Nordic-style sauna. This makes the grounds feel almost like a village, albeit one made from ultra-contemporary cabins.
House Vindlyveien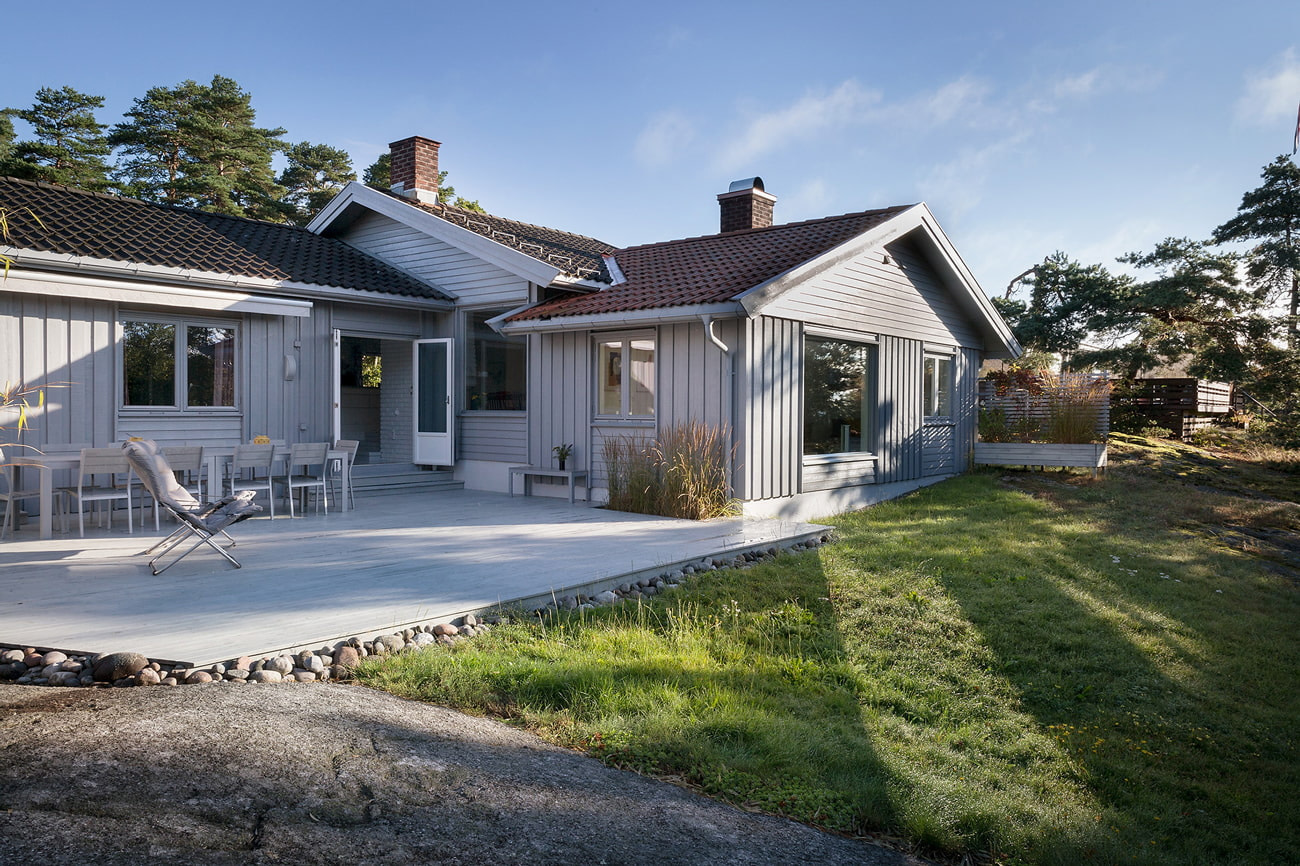 Where: On a hill in a stand of trees in a small nordic community two hours south of Oslo, only a few minutes walk from a wild, sandy beach.
Why: You get to experience Norwegian village life in a cozy, Scandi-chic timber bungalow designed by local architect Ulrik Hellum.
On a dead-end road in a village by the North Sea sits the House Vindlyveien, a classic Scandinavian home dripping with hygge. A three-bedroom, one-bath former residence, it is now a vacation home ready to introduce tourists to the Norwegian village lifestyle. Inside you'll find a classic Nordic design with bright pops of color. A sprawling deck and yard surround it, an enticing respite if you visit during the summer.
Canvas Telemark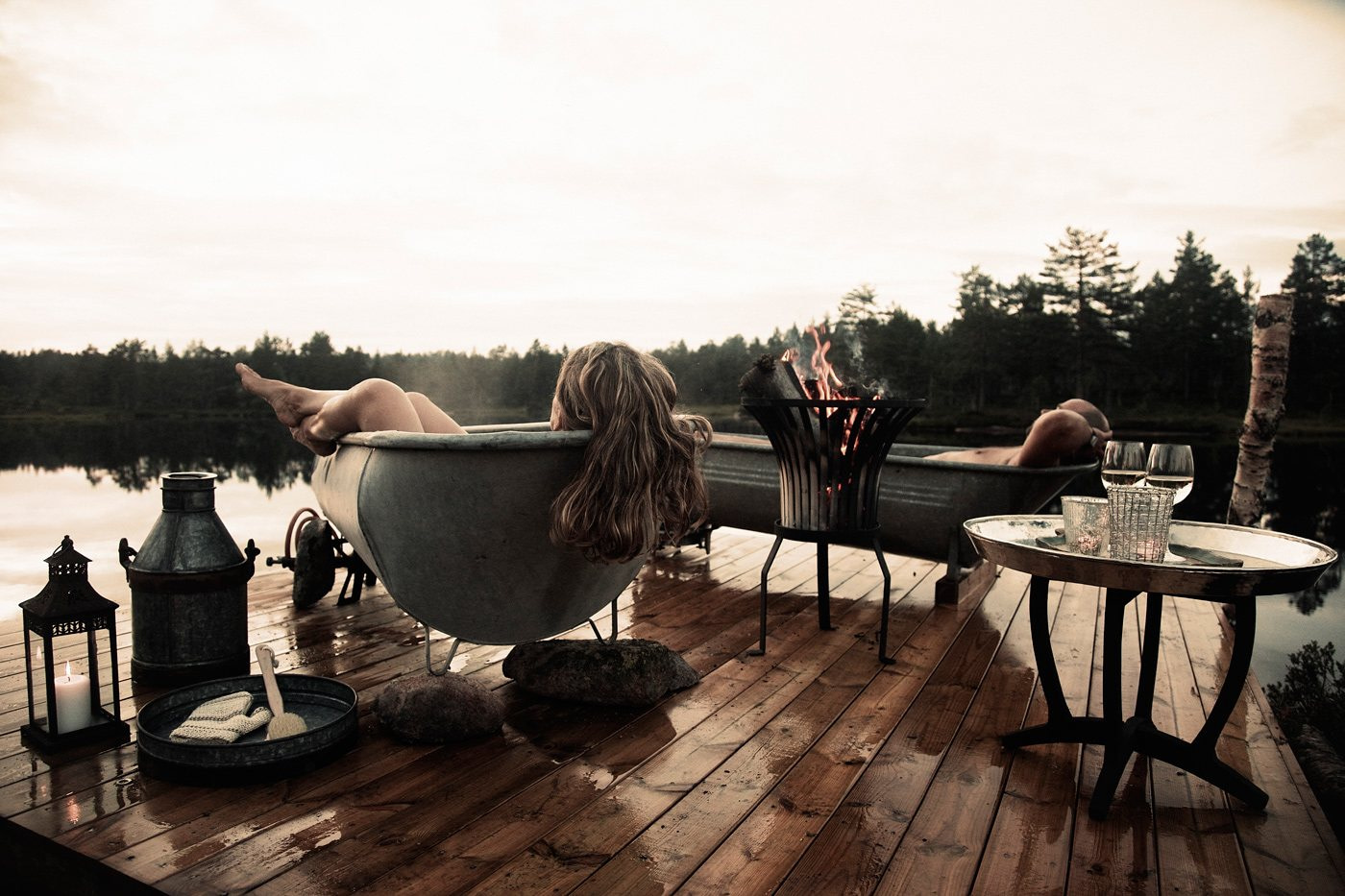 Where: Nestled on a lakeshore in the scenic Telemark County of Southern Norway.
Why: Glamping and mountain banking come together at this luxury tent hotel.
Made up of Mongolian-style yurts, Canvas Telemark boasts a sauna, a "Maldives dock" floating over the lake, and a cozy establishment where meals are served. Accommodation units are made exclusively from natural materials and are appointed with chic rustic-inspired décor, log fires, and wooden platforms. When they're not out there exploring the excellent choice of mountain biking routes and training programs on offer, guests relax in vintage French bathtubs while taking in the energy of the Norwegian wilderness.