Aiming to promote the health benefits of a midday siesta, nap bars around the world give tired individuals on the go a place to rest and relax for a while.
This new wellness concept has become a trend in big, bustling cities where life moves at a frenzied pace and everyone is busy trying to keep up. And who can argue the sweet pleasures of daytime sleeping, laid down on fresh sheets in a private, serenity-inducing environment?
Complete with soothing lighting, music, and aromatherapy scents, a visit to these pay-by-the-snooze establishments and relaxation cafés will leave you refreshed and ready to take on the rest of your day.
Siesta & Go, Madrid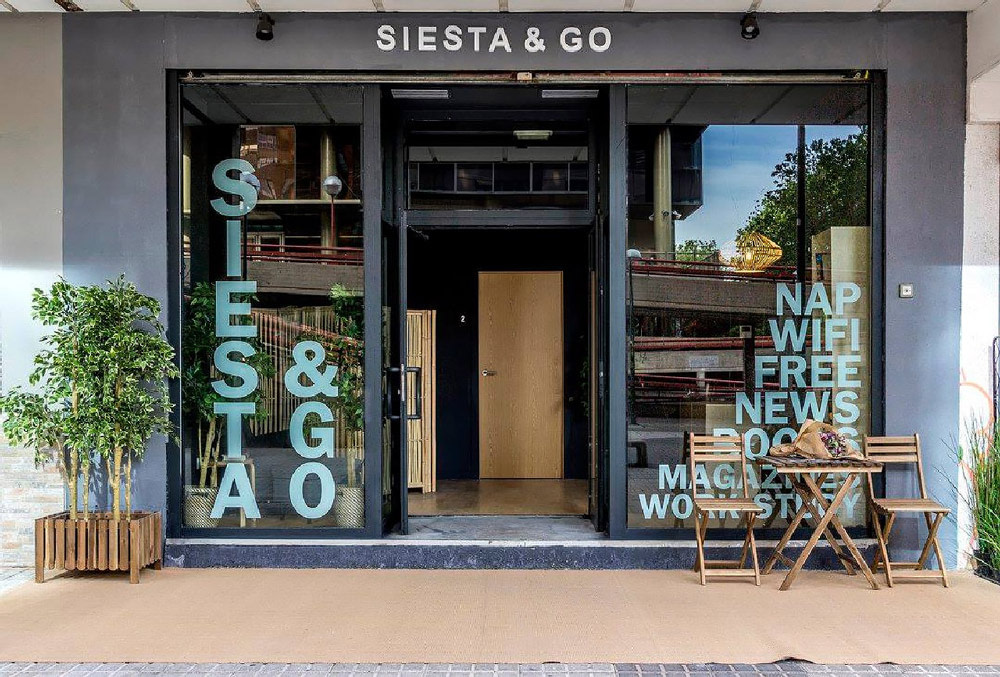 Nestled on Calle Orense, in Madrid's business district of Azca, Siesta & Go invites hard working locals and fatigued travelers to recharge with a restful midday nap.
Open daily from 11:00 AM to 7:00 PM, this is Spain's first nap bar, renting out beds by the minute/hour, as well as armchairs, footrests, and even workspaces complete with Wi-Fi and tablets for those who need to get their work done in quiet and privacy.
Visitors pay around €14 for an hour of napping time inside a private room, but they can also opt for a cheaper bunk bed in a shared dorm.
Yelo Spa, New York City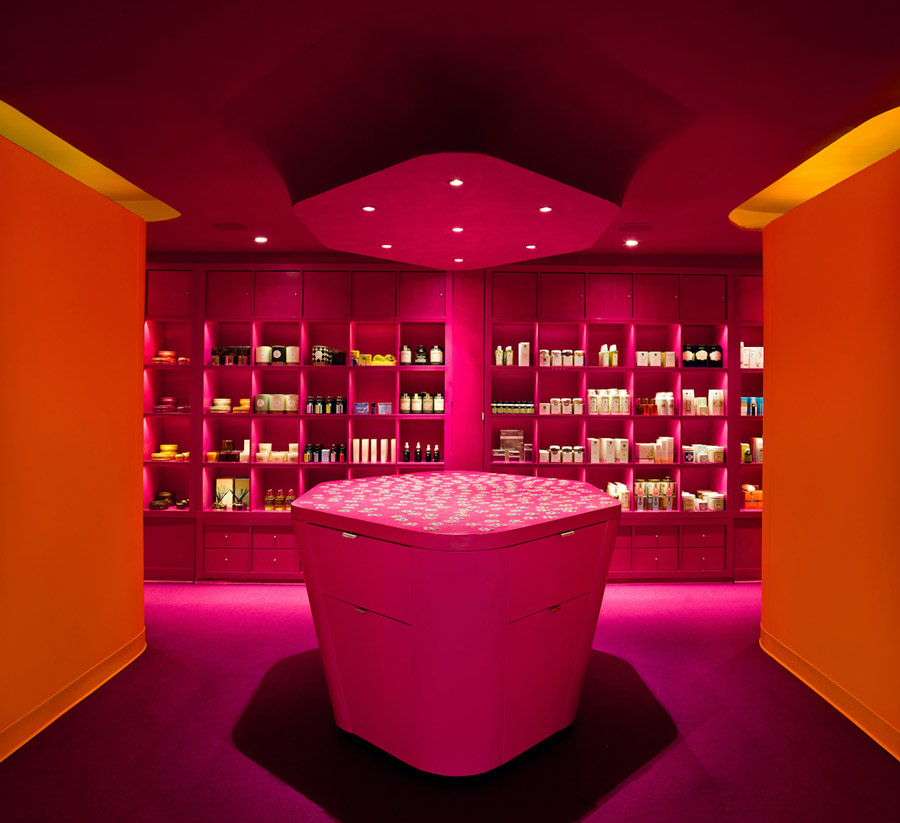 A wellness oasis in the heart of Manhattan, Yelo Spa offers 20 to 40-minute napping sessions, along with personalized treatments and innovative therapies, in backlit rooms scented with aromatherapy essences.
The YeloCab nap, their signature zero gravity sleep therapy, takes place in a futuristic cocoon-like cabin which can be customized with ambient lighting and sound settings. The fare is $1 per minute, and each session culminates with a simulated LED light sunrise in order to help guests feel like they are waking up naturally.
Pop & Rest, London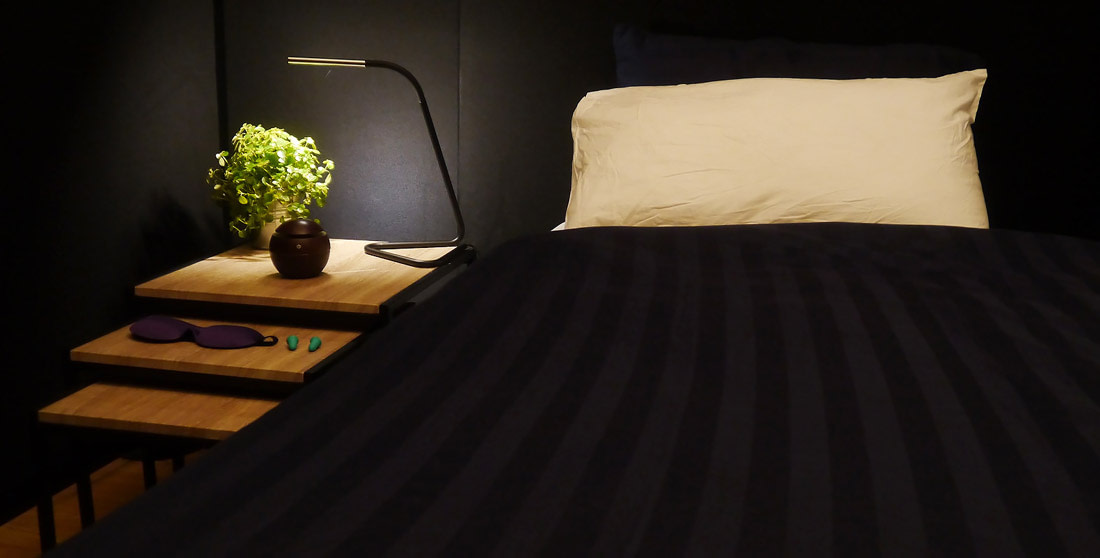 Designed for sleep-deprived city dwellers and exhausted tourists, Pop & Rest is London's first dedicated space for a quick snooze in the middle of the day. The facility is located in trendy Shoreditch and features four Japanese-inspired sleep and meditation pods.
Each private unit features a single bed with fresh sheets, as well as soft music, sleep mask, and earplugs to help improve rest. Those looking to disconnect and recharge their batteries can book a space for 30 minutes to 4 hours – it's £8 for every 30 minutes and this also includes access to showers, tea, coffee, and fruits.
ZZZen – Bar à Sieste, Paris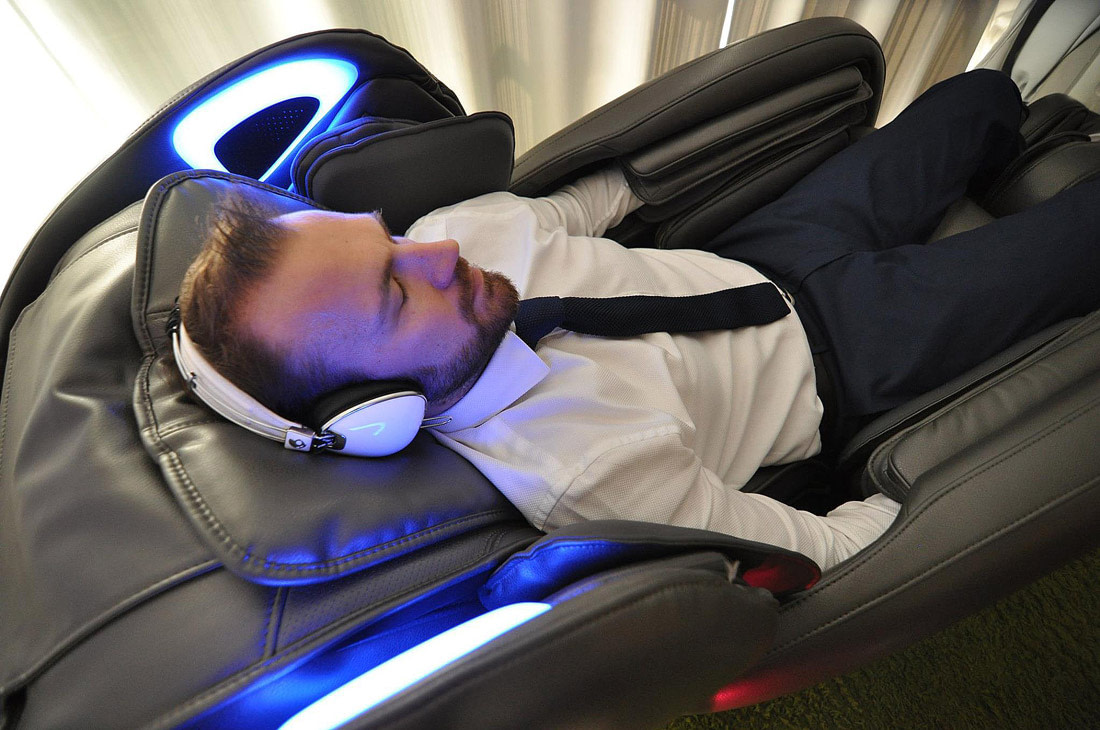 Take a break from the hustle and bustle of Paris with a visit to ZZZen – Bar à Sieste, a nap bar and relaxation center in the elegant Quartier de l'Opéra. Equipped with zero-gravity chairs, shiatsu massage beds, ambient music, and subdued lighting, the establishment, which is the first of its kind in France, provides a soothing respite for those looking to rest and revitalize during a busy day in the capital.
Experiences range from quick power naps to deeply restorative siestas, and the menu also includes tension-releasing massages, manicure/pedicure, and fish spa.
Mahika Mano, Tokyo
Part showroom, part hammock café, Mahika Mano is the perfect place to kick back and catch a quick shut-eye in Tokyo's charming, sought-after suburb of Kichijōji. Once you step foot inside, you are invited to take off your shoes and make yourself comfortable in one of the white hanging nets, all of which are available for sale.
Though not exactly a nap bar, this unique hammock café greets visitors with warm, inviting decor, soft background music, and health-conscious meals. Couple these with the undisputed therapeutic benefits of swinging in a hammock, and you can rest assured that you will leave feeling relaxed, rejuvenated, and looking forward to your next visit.