From Europe and the Middle East to the mighty Americas, the Earth is teeming with extremely varied environs that range from dramatic landscapes and remote natural wonders to gorgeous mountains, picture-perfect villages and spectacular cities that seem to be taken from outer space, from fairy-tales or perhaps from our boundless imagination.
Here are my picks for the world's most spectacular cities:
Rio de Janeiro, Brazil
With its amazing carnival vibe, intriguing lifestyle and fabulous landscapes declared a World Heritage Site by UNESCO, the mesmerizing Rio de Janeiro it's truly one of a kind. The sun-drenched beaches of Ipanema and Copacabana, the dramatic Sugarloaf Mountain rising from the water, the sensual rhythms of Samba, the eclectic locals, the football fever, the bohemian Santa Teresa neighborhood, the dazzling carnival and the mighty Christ the Redeemer watching over them all, are certainly crafting one of the most spectacular cities in the world, one that makes for an unforgettable experience full of flavor and life.
New York City, USA
New York is many things – The Big Apple, The Gotham, The Financial Hub, The Metropolis or The City of Dreams, but most of all, it is a downright spectacle. With more than 8.3 million people calling it home, more skyscrapers than any other city in the world, and an atmosphere that's more vibrant and cosmopolitan than anywhere else, New York will always be there to capture and fascinate, to bewilder and to give hope.
Petra, Jordan
We're blessed with dozens of wonderful places, but Petra is like nowhere else on Earth. The stunning "rose-red city" hidden in the mountains of Jordan is an archaeological marvel and an awe-inspiring experience, although its glory days are now long gone. The peculiar decor here overflowing with amazing rock-cut architecture is able to leave extremely powerful impressions, to capture your heart and never let it go.
Rome, Italy
Brimming with art, history and romance, the Eternal City is something you'll never forget. With its inestimable collection of art, friendly chaos and sweet dolce vita flair, Rome oozes history and grandeur as much as it oozes energy and youth. It is the largest archaeological site in the world and yet an amazingly modern metropolis.
Home to astonishing ruins, the Vatican and the world's most beautiful Renaissance and Baroque landmarks, the bustling capital city of Italy, with its thrilling past and buoyant present, never stops to enthrall the visitors.
Dubai, UAE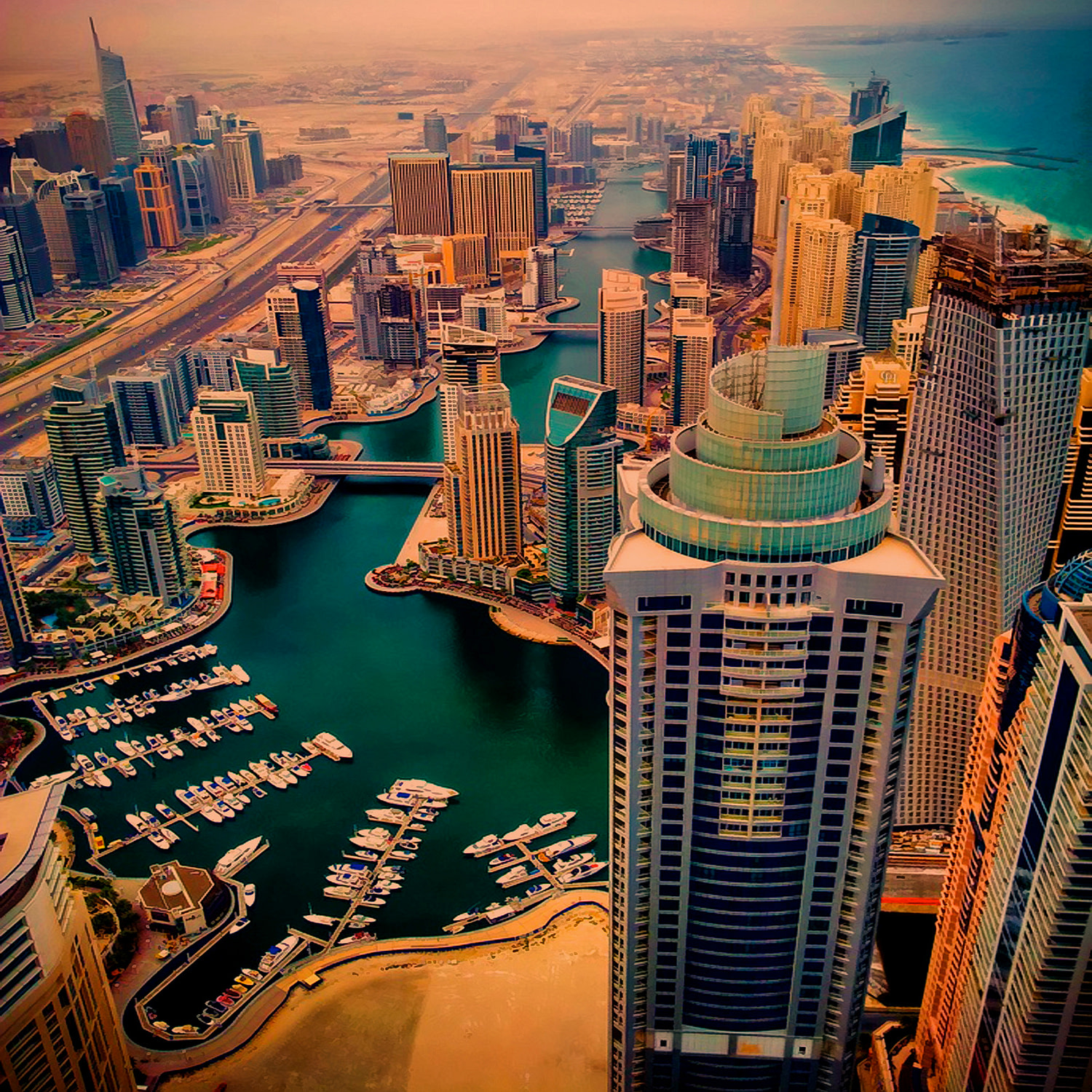 Often described as the city of superlatives, Dubai is the place where the world's tallest skyscrapers, trendiest shopping malls and most extravagant resorts come together in order to form the planet's most surreal metropolis.
Cutting-age architecture that seems to defy the laws of gravity, mind-blowing artificial islands popping out of nowhere, and an up-scale vibe that exudes pure luxury, are the signature features of this opulent Arabian wonderland.
What's your favorite city in the world?