Housed in a Baroque mansion on Tverskoy Boulevard, Café Pushkin is one of the most beautiful and romantic places to dine in Moscow.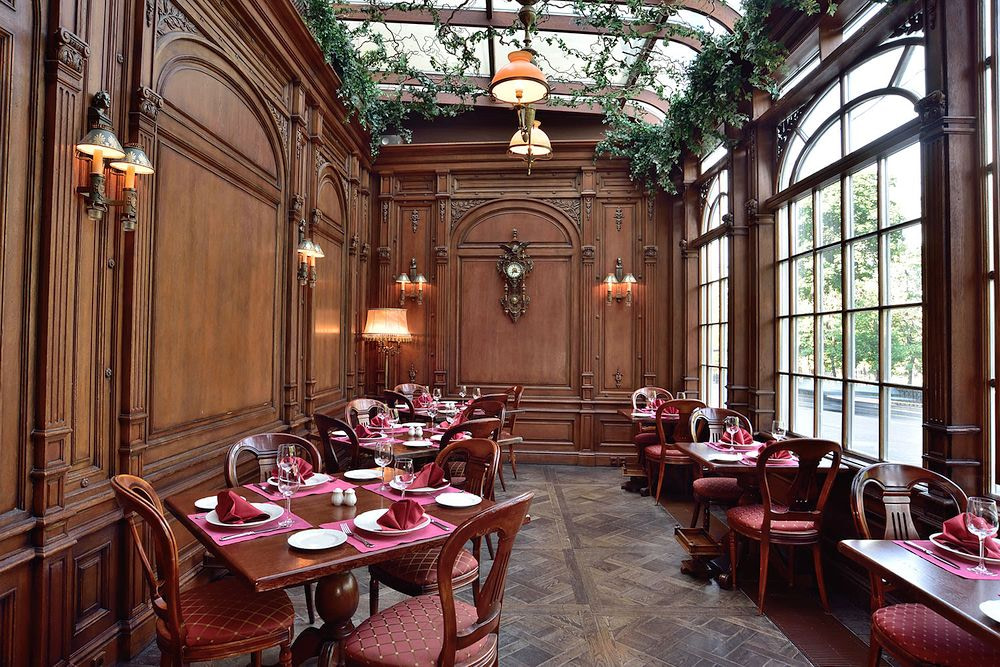 Although established in 1999, the legendary restaurant seems to have been there for decades, and stepping inside is like traveling back to a time when Moscow's high society took leisurely strolls along the promenade, and noblemen from all over Europe gathered here over meals to discuss money and politics.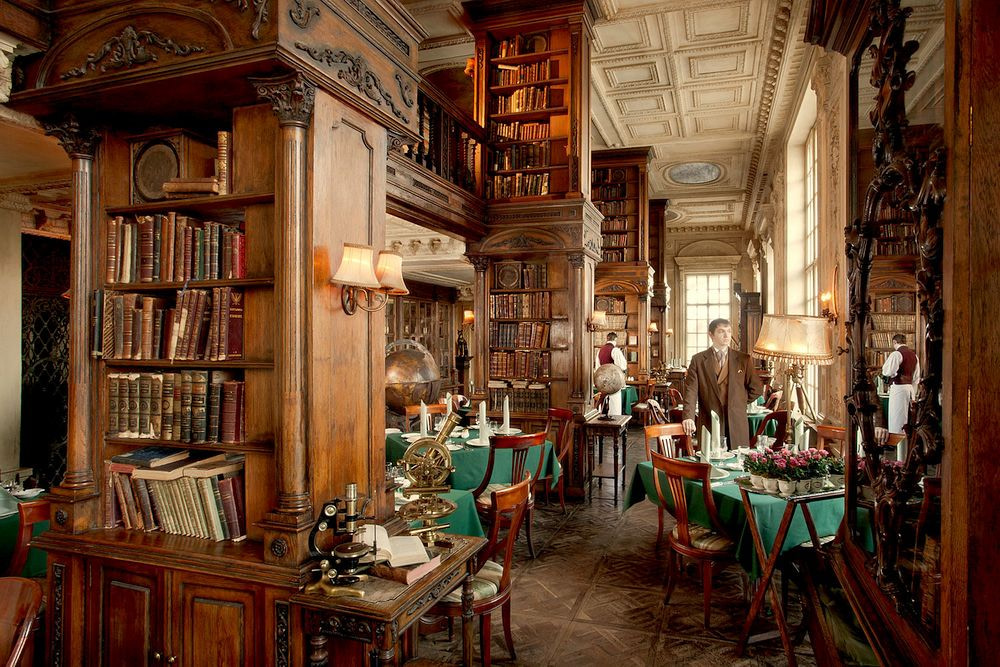 This is a special place, and its story is even more fascinating. Café Pushkin only existed in a song by French chansonnier Gilbert Bécaud, until 1999, when Franco-Russian artist Andrey Dellos decided to bring it to life and make it the refined restaurant that it is today.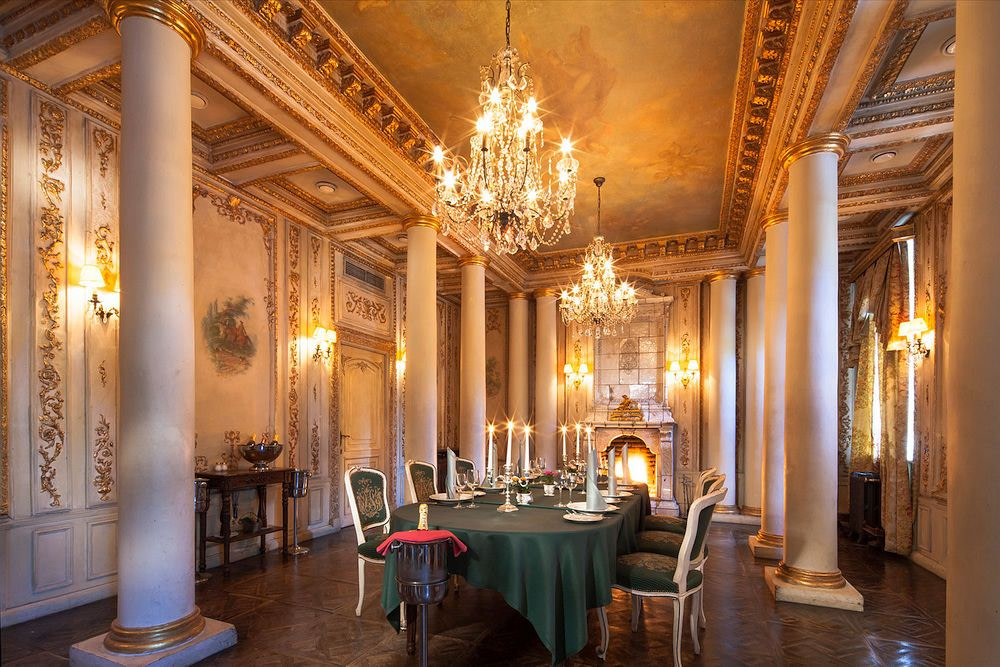 Its art-filled interiors emulate the slower pace of life of yesteryear and an air of timeless elegance envelops your mind as you enter.
There are 4 distinct areas inside, each with its own fabulous décor and atmosphere. The Pharmacy Hall pays tribute to its former incarnation with a host of original features and collector's items; the intimate Fireplace Hall invites guests to dine in grand style beneath a gorgeous ornate ceiling depicting the Winged Goddess of Victory, Nike; and the Summer Terrace looks over the iconic gold onion-domes of Moscow.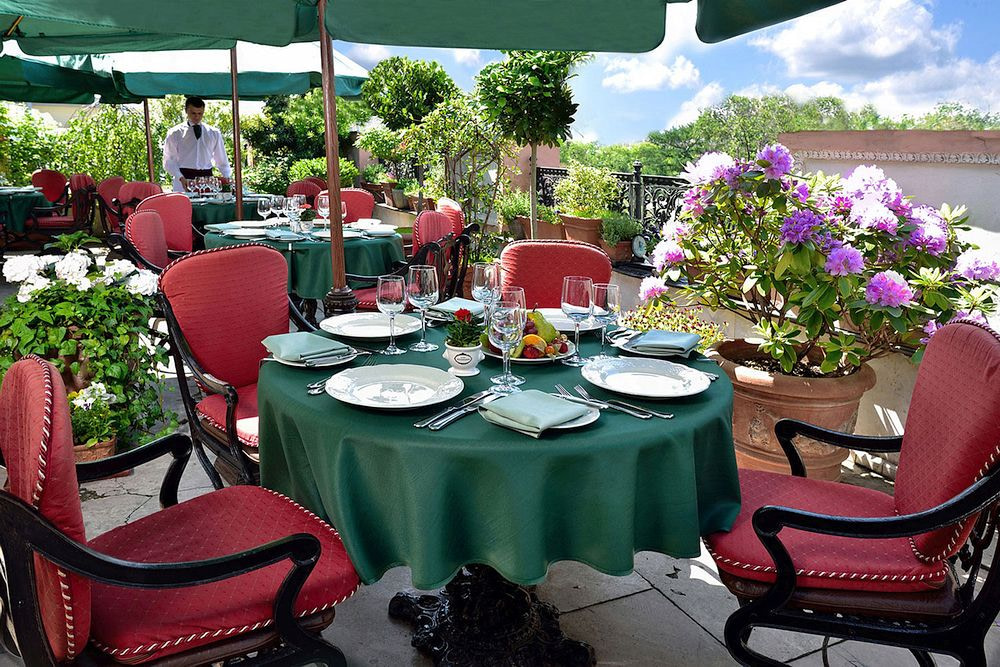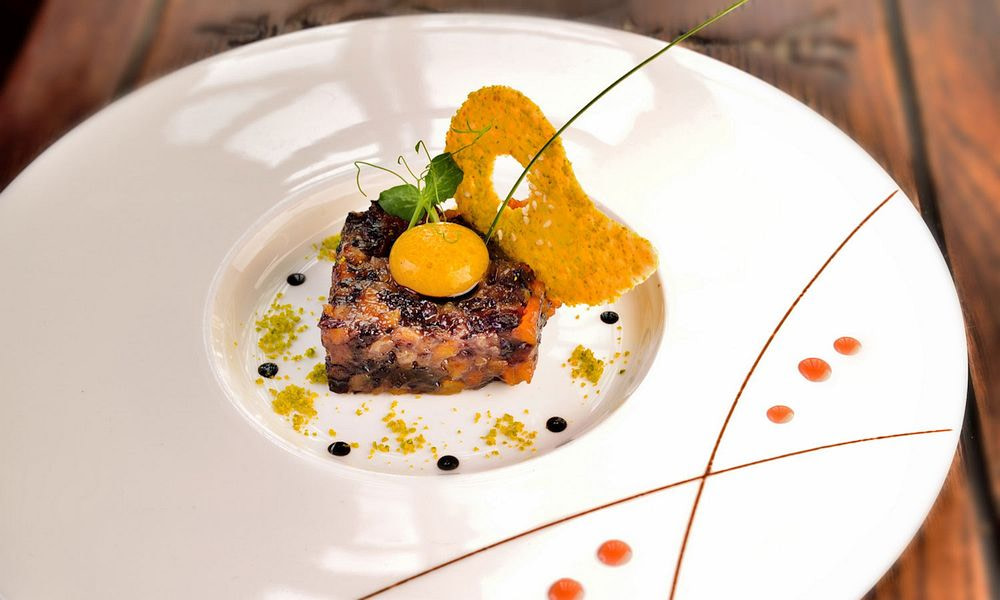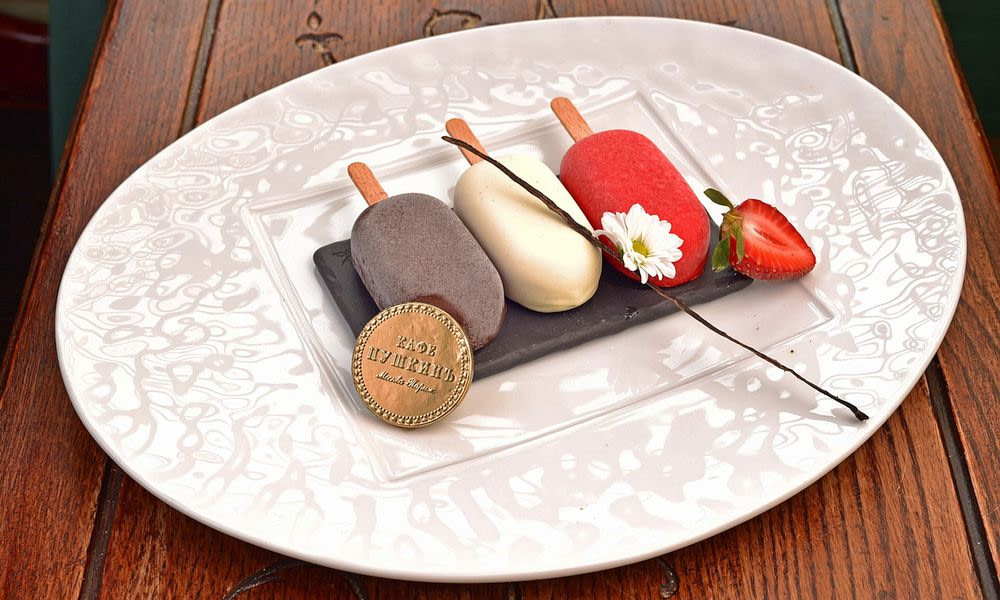 Café Pushkin's most spectacular dining rooms, however, are The Library and The Mezzanine, two Baroque-style halls adorned with precious antiques and floor-to-ceiling bookcases teeming with world-class literature, scientific works, and political periodicals.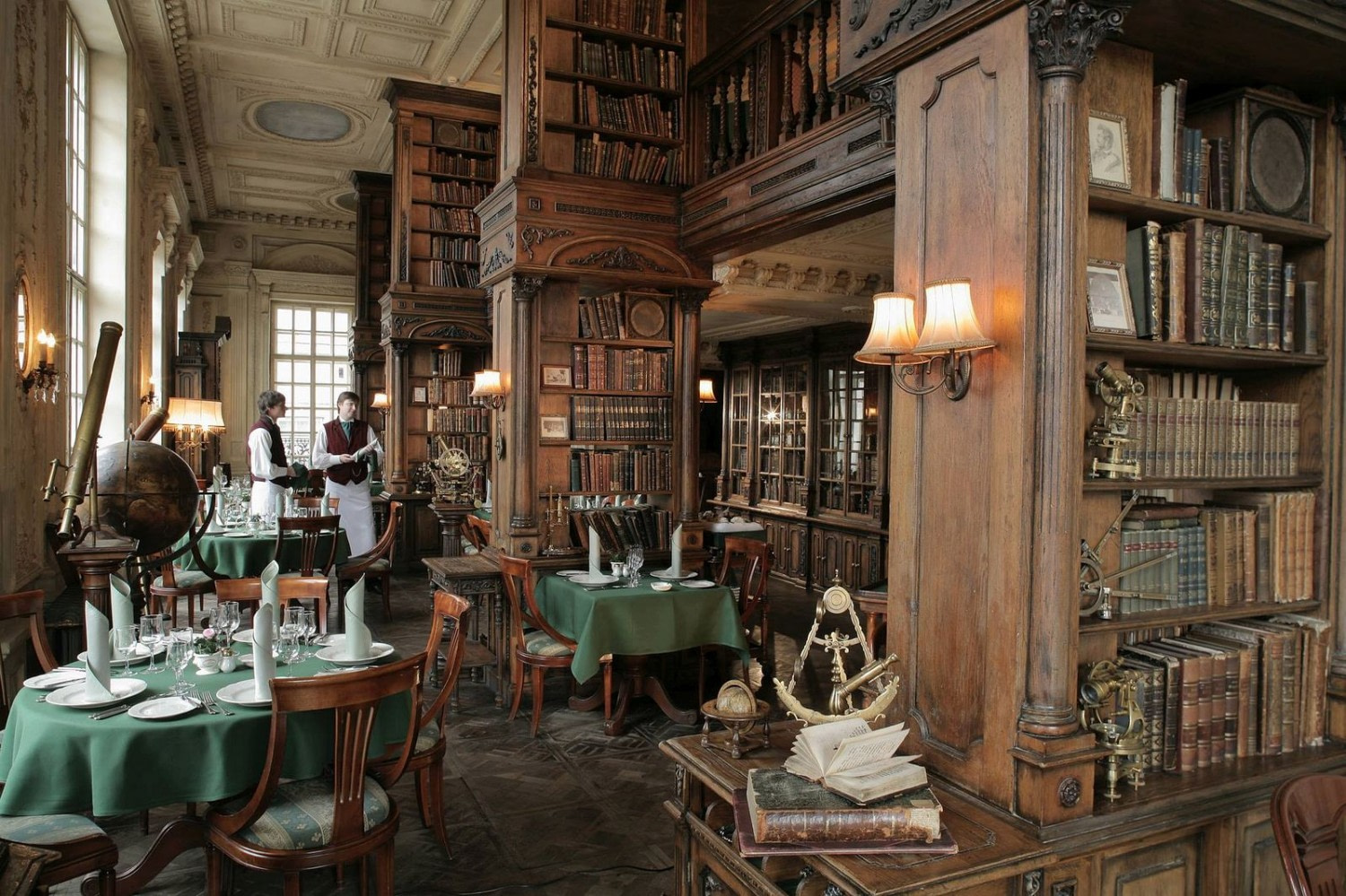 In the kitchen, Resident Head Chef Andrei Makhov, inspired by the ideas and customs of Pushkin's times, combines historic recipes with contemporary flair.