With its modern minimalist design and breezy color palette evoking the Puglian landscape, this tiny souvenir store is like a breath of fresh air amongst the historic atmosphere of Gallipoli's 14th century Old Town.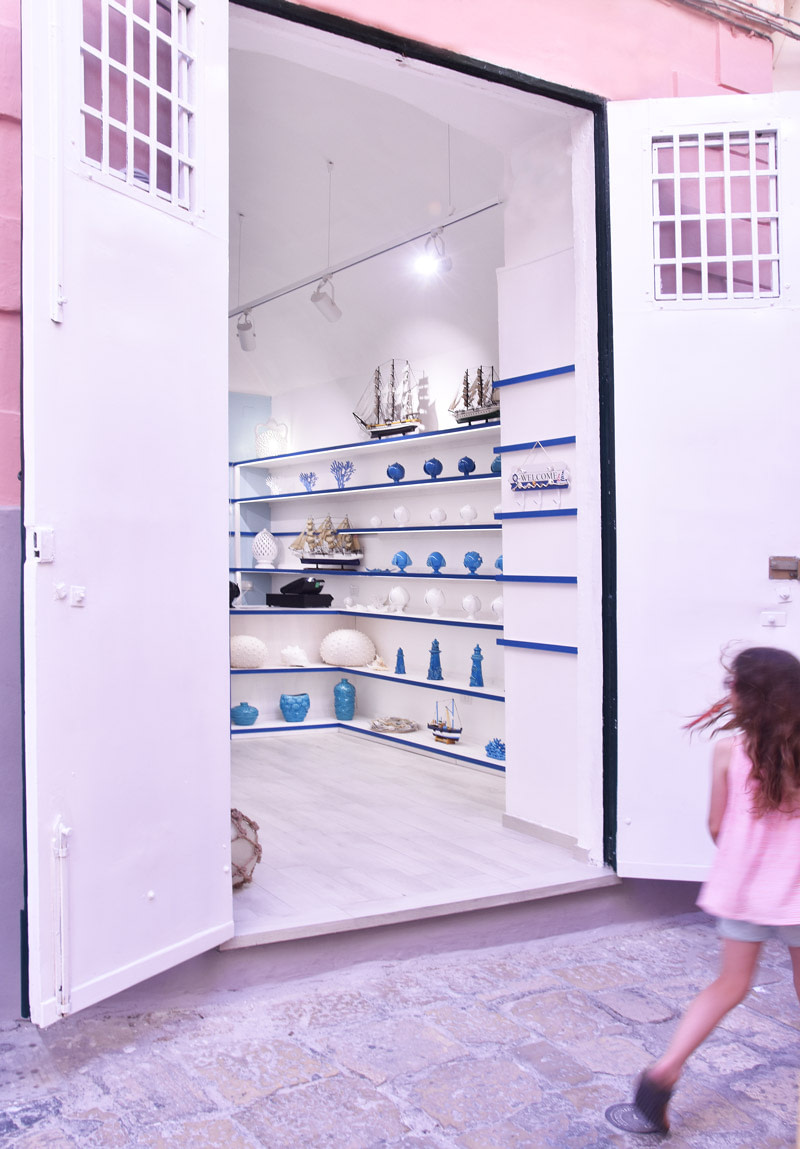 Tucked away on a quiet alley in the historic center of Gallipoli – a delightful fishing village on Puglia's Salento peninsula, SEA SOU oozes clean, contemporary sophistication while remaining true to the local culture and heritage. It specializes in genuine "made in Salento" souvenirs, selling everything from decorative corals to beautiful ceramics.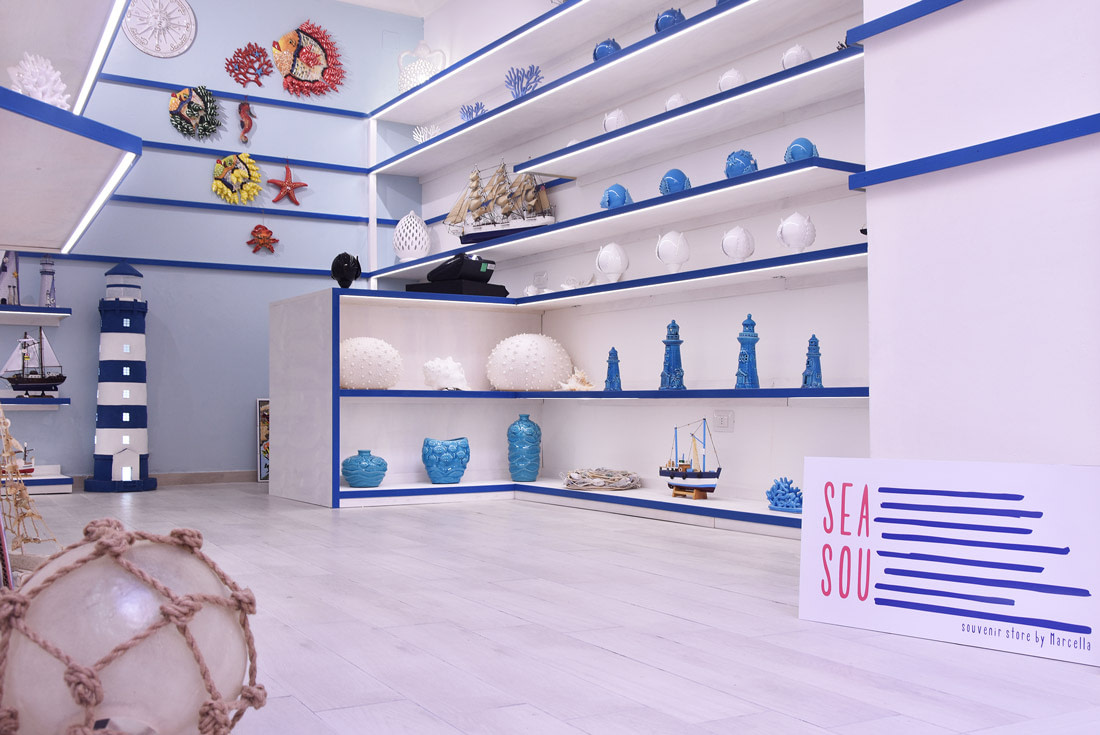 A brainchild of Italian architect Alessio Zanzarella, the shop occupies the ground floor of a former military building, and, with its graciously understated aesthetics, feels closer to an art gallery than a usual commercial space.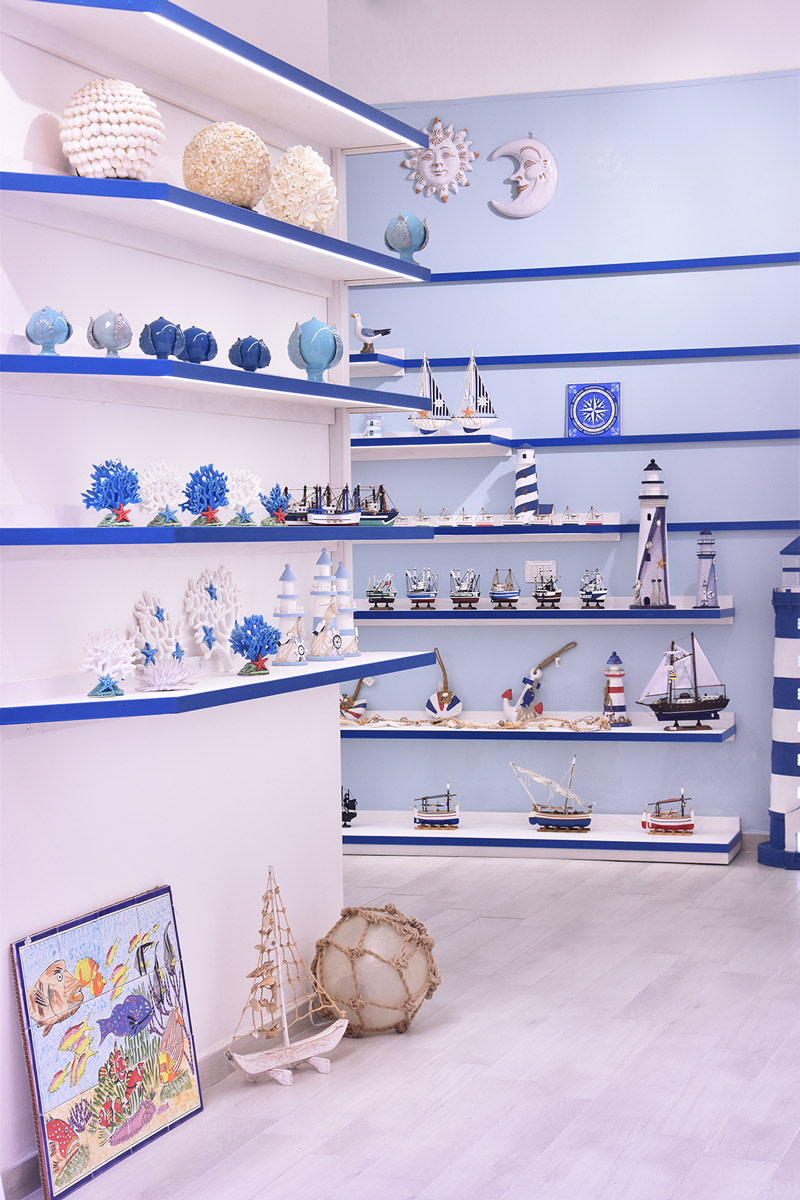 In creating SEA SOU, the architect opted for a linear design concept, characterized by straight, clear geometry, minimal ornamentation, and the use of simple, common materials. The sleek, airy decor gravitates around a serene nautical color scheme, with unique artisan crafts displayed on custom-built linear shelves that seem to float in mid-air off the stark white walls.
As the only decorative element, the racks feature a shiny cerulean lacquer finish, giving the impression of symmetrical blue waves in an endless sea of white, and are ingeniously illuminated in order to highlight the little treasures on display. The wood-effect porcelain tile flooring throughout refines the look and adds visual continuity to the space.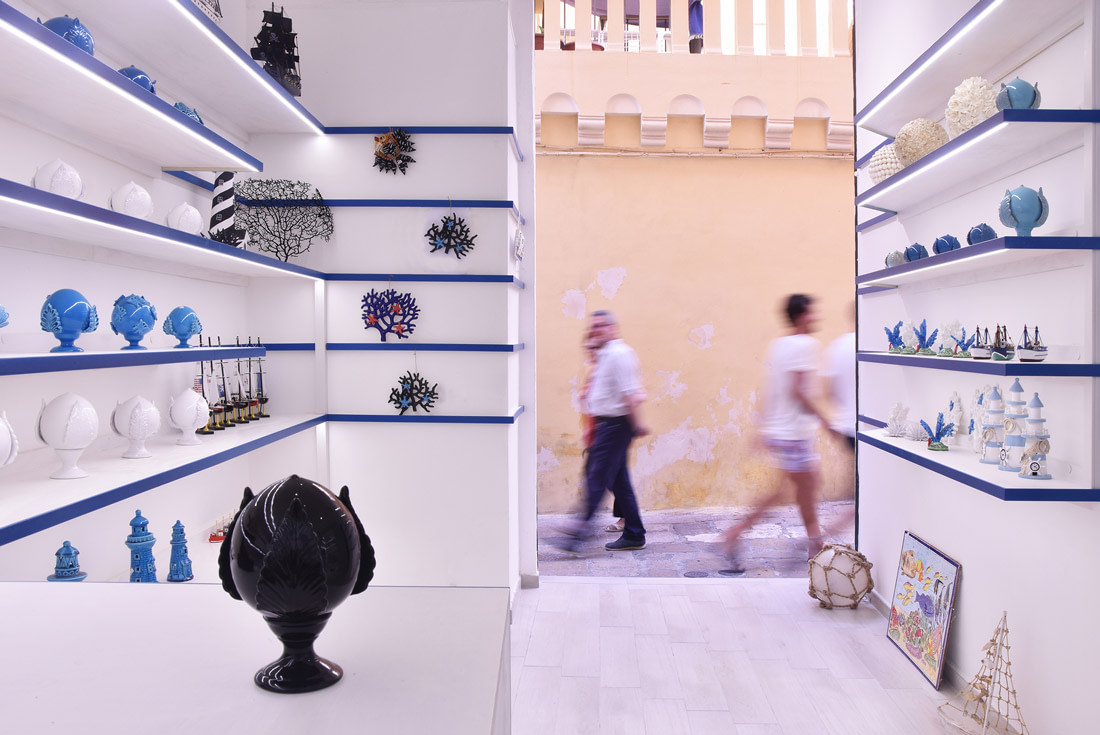 Although decidedly contemporary and innovative, this small, minimalist souvenir boutique in Gallipoli manages to perfectly capture the very essence of Puglia within its tight, glistening white walls.
Photos: Alice Zaccaria