Situated in Cluj-Napoca, Romania, Enigma-The Machine is much more than just a café, is a design marvel with a focus on steampunk culture and kinetic energy.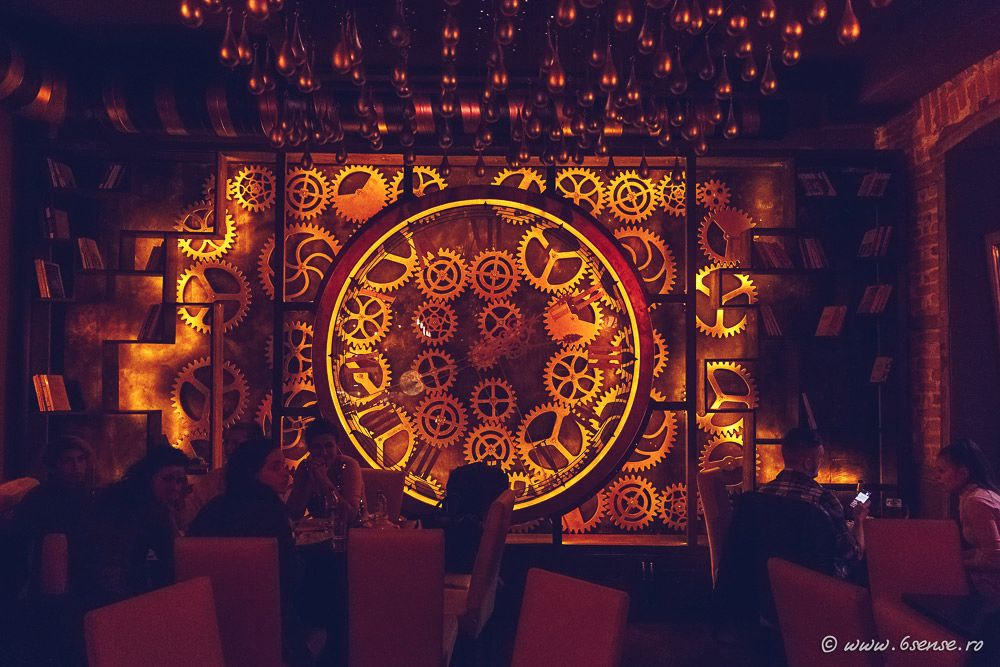 Envisioned by Romanian design studio 6th Sense Interiors, Enigma café invites guests to travel back and forth in time through a series of intricate kinetic elements that move and unfold in some sort of hypnotizing motion.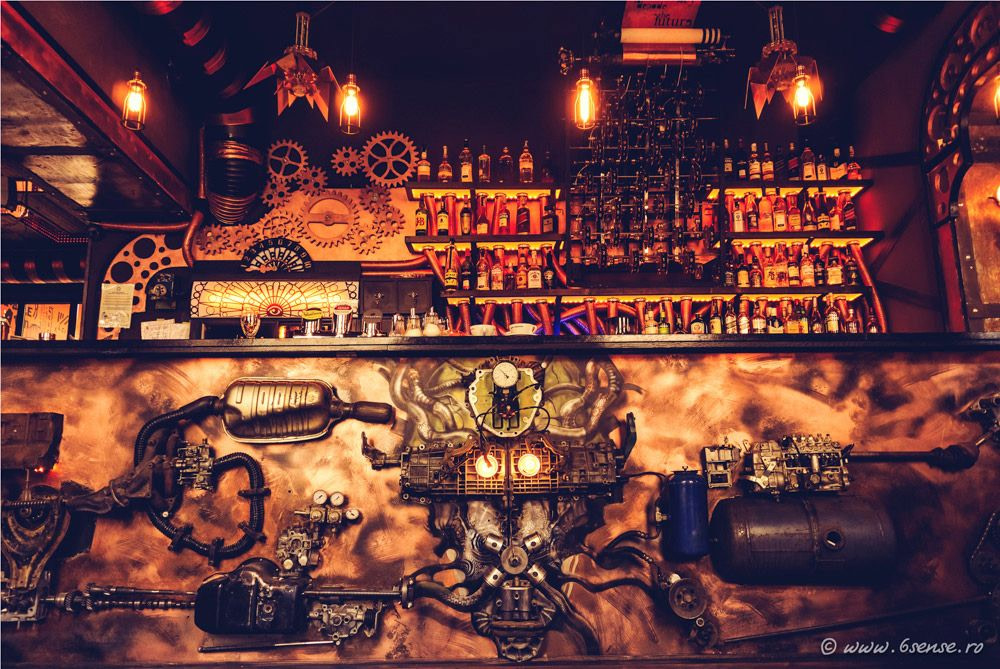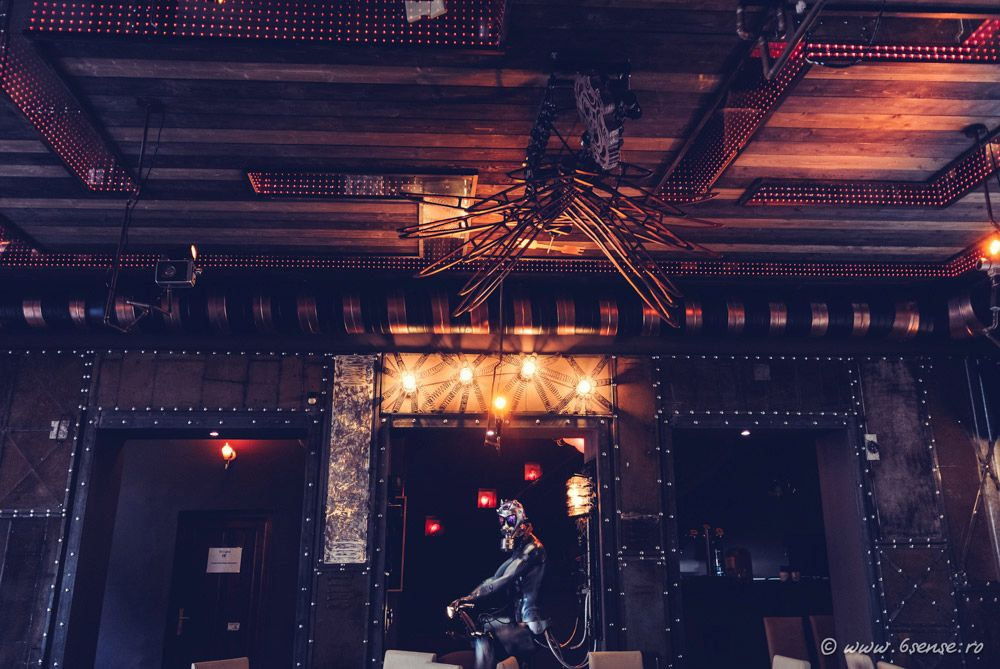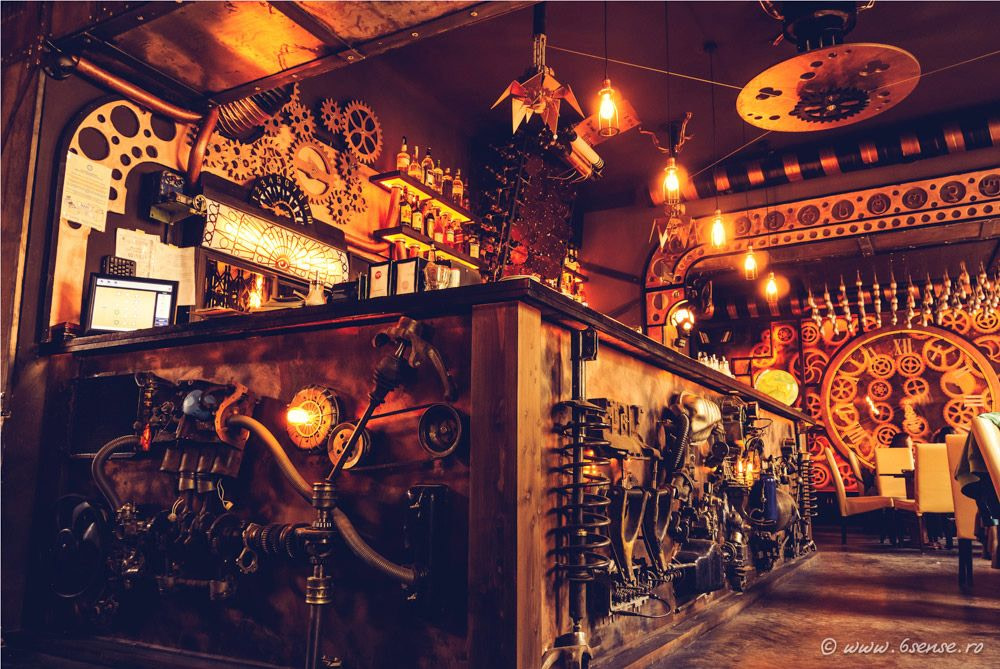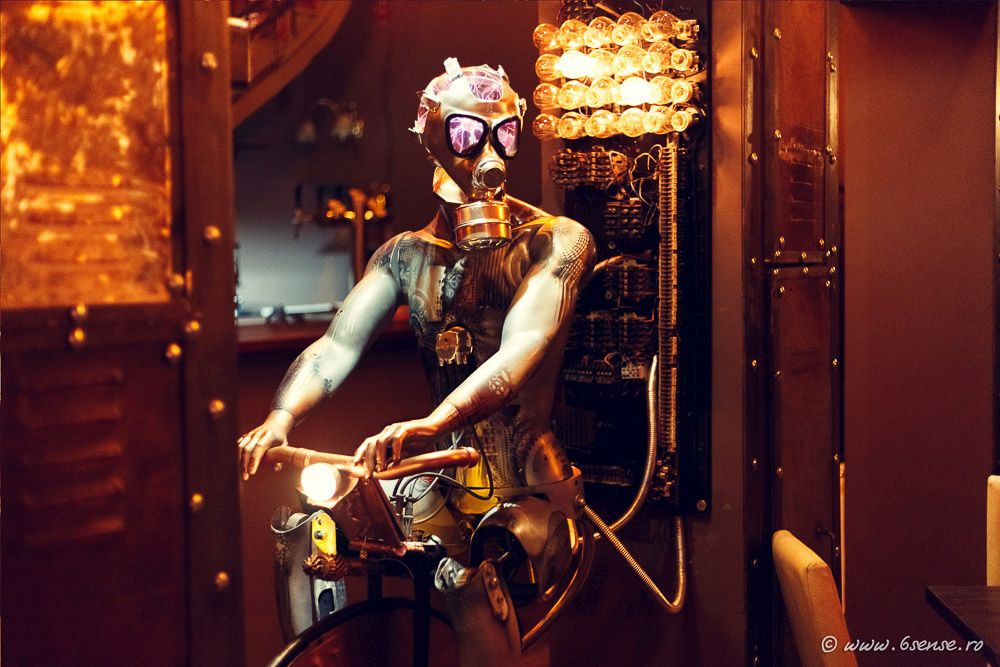 The concept centers around time travel and incorporates a sequence of symbols such as an elaborate giant clock on the wall illustrating the universe, a bird mechanism moving on the ceiling in an attempt to break free from all time constraints, a time machine built in the shape of an elevator, and a robot embodying a time slave who pedals his life away, producing time, energy, and even life.
All these fantastic kinetic sculptures that decorate the unique Enigma Café lend a sense of fluidity and movement to the design, which is in fact a narrative about the mystery of man and time.