Although often overlooked in favor of the more famous alpine destinations of Europe and North America, Japan is a true skiing treasure, offering excellent powder, fewer crowds, lower prices, and a culture that's unlike anywhere else on the planet.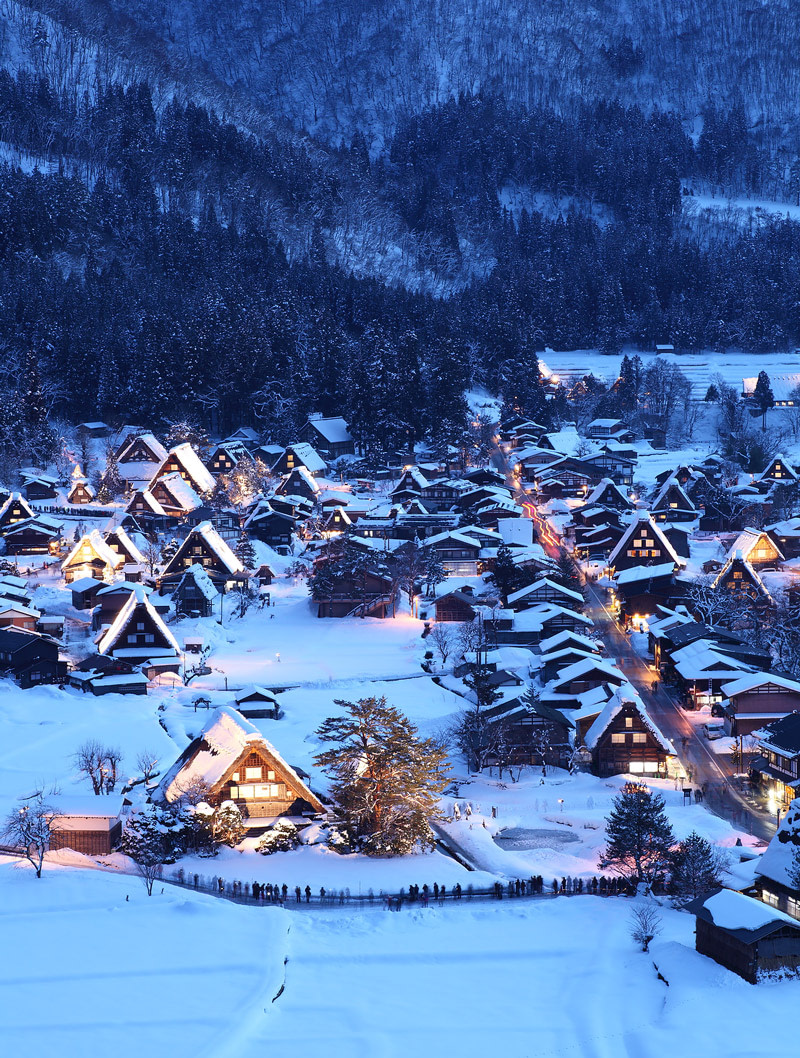 The Land of the Rising Sun prides itself with almost 600 ski resorts, and their snow is among the best in the world. And although nightlife is not really a strong point, there's still plenty to keep you occupied off the slopes – from food and culture to the typical onsen (hot spring).
Niseko
Niseko, Japan's largest, snowiest, and most popular ski resort, attracts a significant number of international skiers (especially Aussies) with its well-groomed runs, fantastic off-piste terrain, fun parks, and animated après ski scene. It is situated in Hokkaido – the country's northernmost island, only 100 km from Sapporo, and receives an annual average snowfall of 15m.
With more than 800 hectares of skiable terrain, Niseko welcomes skiers and boarders of all ability levels, and it's also famous for night skiing, offering the largest lit area in Japan. Accommodation options are plentiful in the area, and the dining scene reflects the resort's cosmopolitan atmosphere, with a great choice of Japanese and Western-style restaurants clustered around the lively Hirafu village.
Rusutsu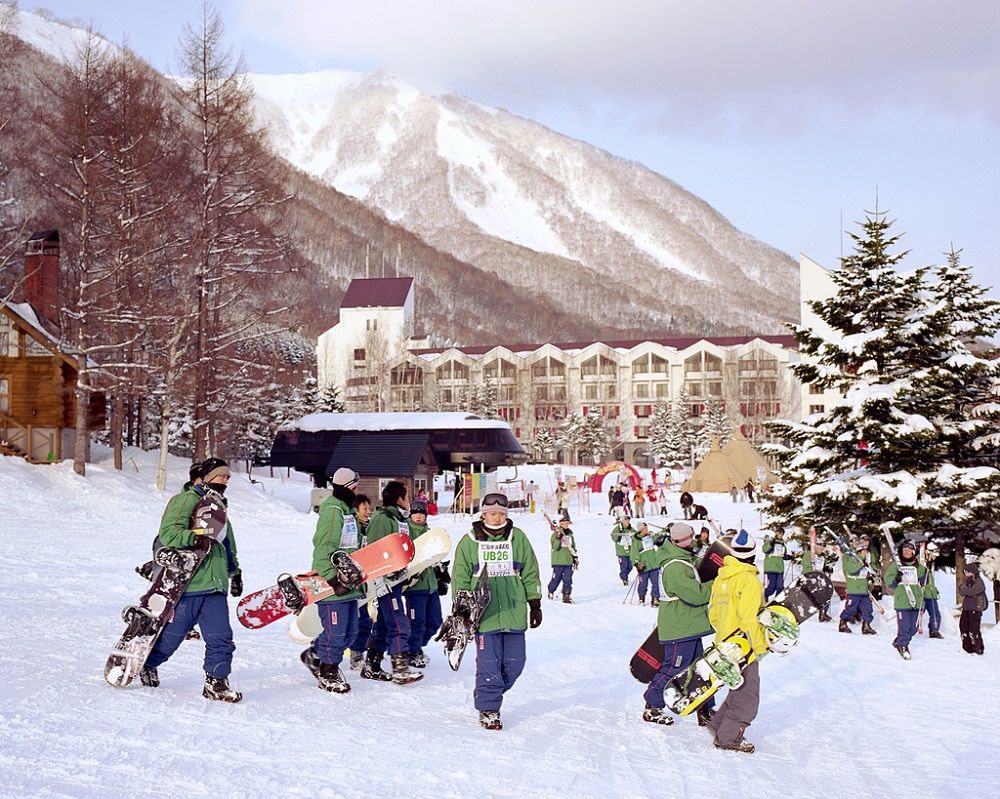 Only 40 minutes away from famous Niseko lies Rusutsu Ski Resort, another hotspot for skiing and winter spots in Japan, with heavy snowfall, excellent tree runs, and modern lift infrastructure. Packed with exceptionally deep, dry powder, the resort's 37 gentle courses are best suited for beginners and intermediates.
Dining and lodging options are also varied, but unlike Niseko, Rusutsu is quieter and more family oriented, with an outdoor amusement park and lots of activities like horseback riding, dog sledding, snowmobiling, and handicraft courses.
Appi Kogen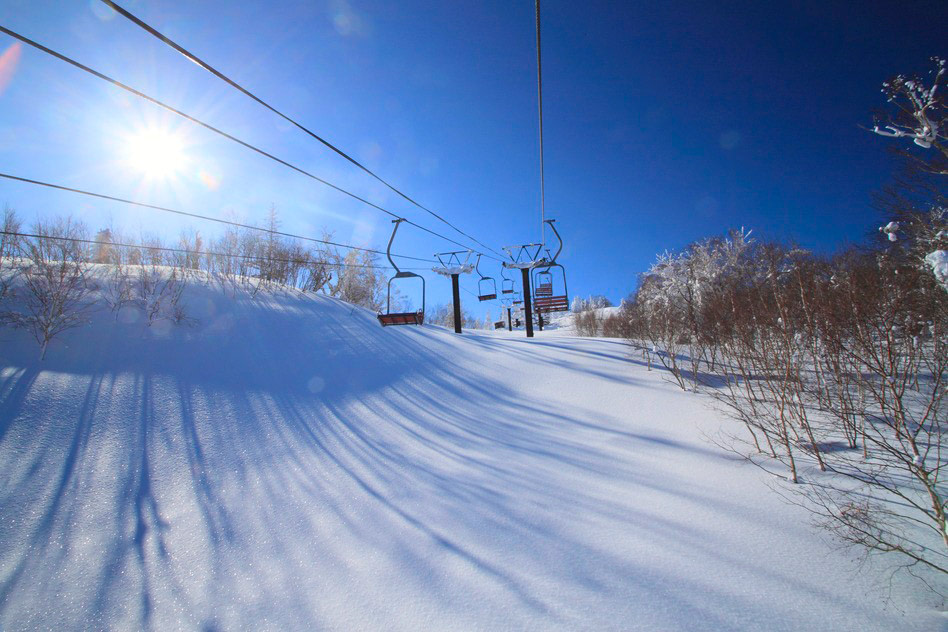 Nestled in the Towada-Hachimantai National Park, Appi Kogen is Japan's answer to glitzy St. Moritz. Off-piste skiing is not allowed in the area, but the resort's 21 perfectly groomed slopes and first-class facilities make skiing a blast for both beginners and experts. Snowboarding, snowmobiling, and snowshoeing are also popular alternatives during the snow season, and so are sledding, onsening, and indulging in fantastic Japanese food.
One of Appi Kogen's highlights is its excellent kids' park, where children can play in the snow, learn how to ski, and enjoy a great range of activities.
Zao Onsen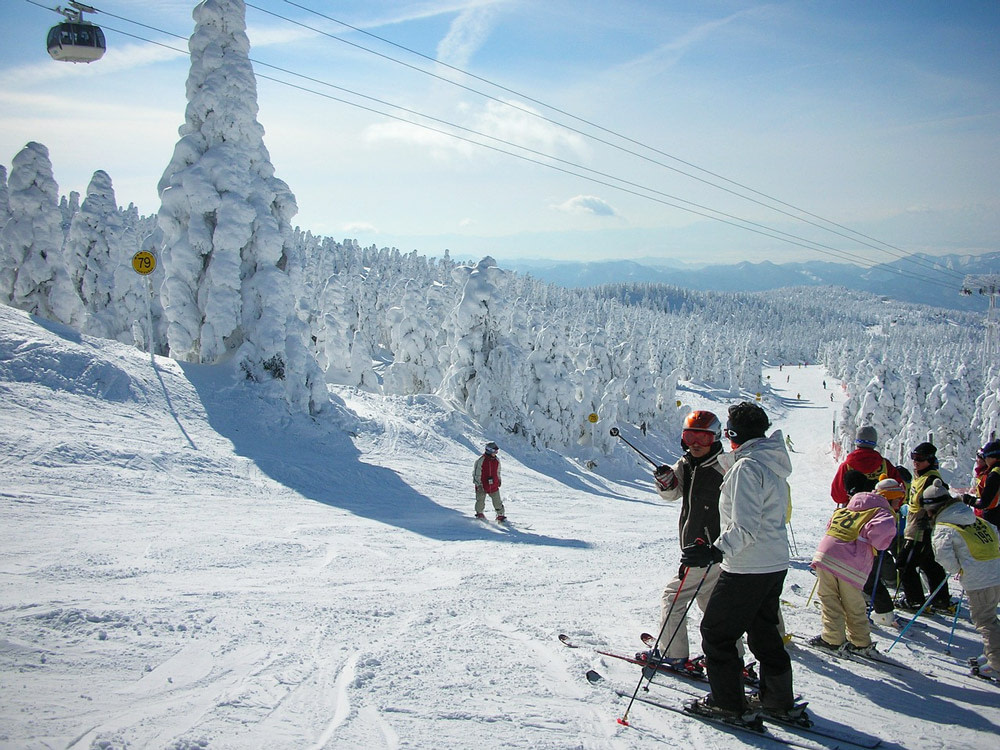 Situated on Honshu island, in the Yamagata Prefecture, Zao Onsen is particularly known for its ubiquitous hot springs and spectacular Juhyo (ice monsters). Moreover, the lack of Australian tourists translates into a more traditional Japanese experience and plenty of room on the slopes for both skiers and snowboarders.
The slopes in Zao Onsen might not be the best this country has to offer, but the otherworldly snow monsters make for a fantastic backdrop for your skiing ride. Most of the hotels and ryokans (Japanese inns) in this ski resort have their own onsens. Karaoke bars are also a popular pastime for visitors.
Hakuba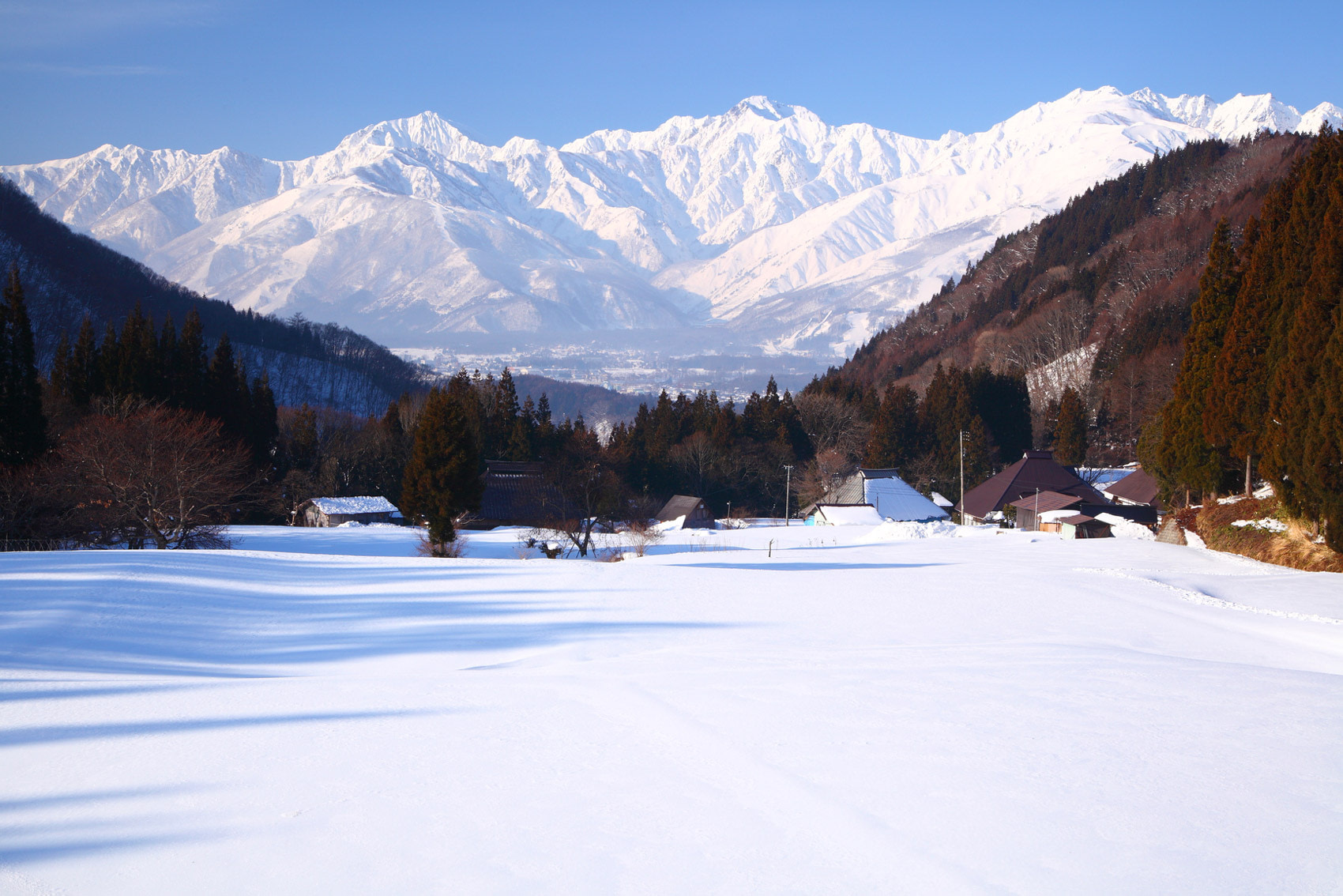 Home to a variety of ski resorts and the steepest runs in Japan, Hakuba is perhaps one of the most complex ski destinations in the area. It is situated in the northern Japanese Alps, and, as the setting of many events of the 1998 Nagano Winter Olympics, it's no surprise it comes equipped with all kinds of world-class facilities, from beautifully groomed runs and high-speed lifts to great restaurants and a wide range of accommodation options.
Each of the ski resorts clustered in the Hakuba valley has its own distinct flavor and unique features. Happo One is the most popular and caters primarily to the intermediate skier, while Hakuba 47, with its long, steep and challenging runs, is a mecca for advanced riders. Goryu, Iwatake, and Tsugaike are excellent for beginners, and Cortina is one of the best resorts for powder hounds and one of the few in the area where off-piste and tree skiing are permitted.
Shiga Kogen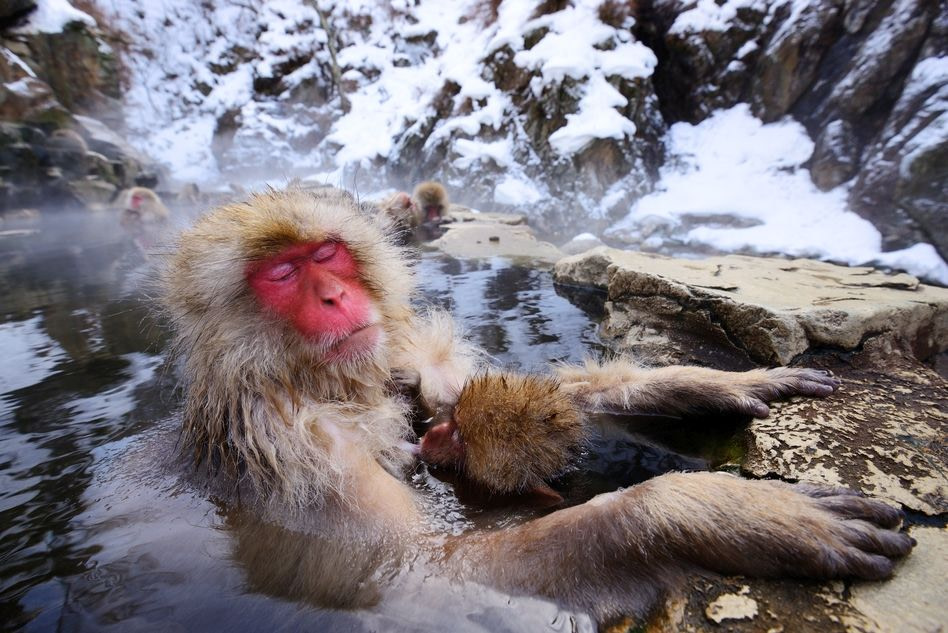 Set in the Jōshin'etsu-kōgen National Park, Shiga Kogen is not only the highest and largest ski area in Japan, but also the one with the longest ski season (mid-to-late November to early May). It comprises 21 interlinked ski resorts that can be experienced with just one ski pass.
The large variety of trails, which cover more than 800 kilometers, makes it a favorite for all levels of skiers and snowboarders, and the hotels – many of them with ski-in/ski-out facilities – cater for all budgets and tastes. Additionally, Shiga Kogen has a decent après-ski scene, with a good choice of bars, restaurants, and off-piste activities.
A visit to the nearby Jigokudani Monkey Park offers tourists the opportunity to see the famous snow monkeys bathing in natural hot springs, while a day trip to Nagano (about 50 km) allows you to immerse yourself more in this nation's fascinating culture.
Myoko Kogen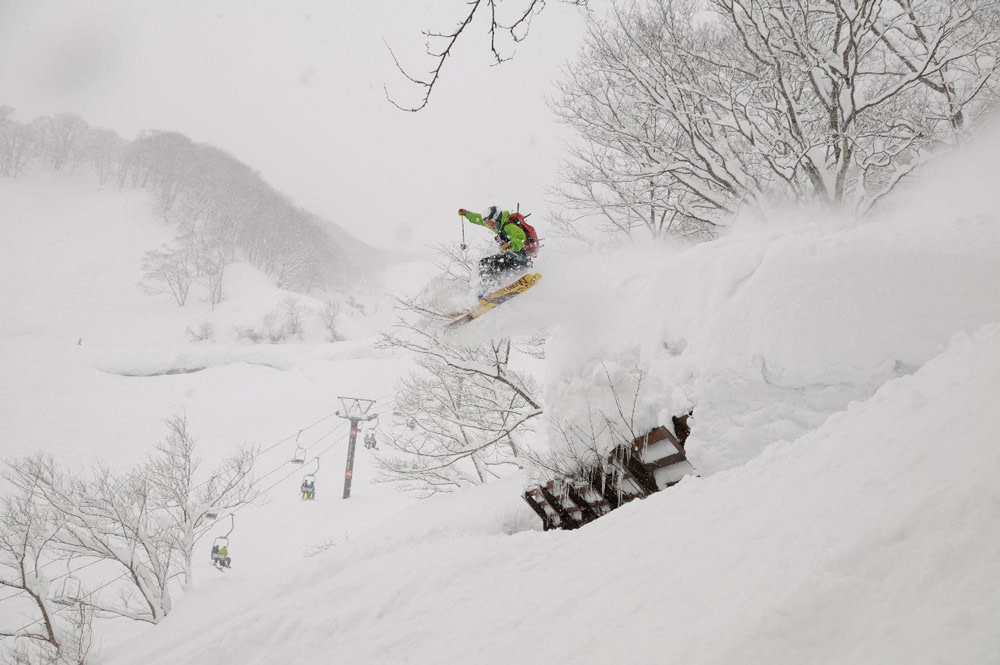 For an outstanding skiing experience combined with an authentic taste of Japan, look no further than Myoko Kogen in the heart of Jōshin'etsu-kōgen National Park. Made up of several mountain resorts, including Myoko Akakura, Suginohara, Seki Onsen, and Myoko Ski Park, the area offers everything from beginner runs to powder, tree, and backcountry skiing.
In Akakura Onsen, Japan's first international ski resort, you'll find the country's longest ski run and a great choice of bars and restaurants. And the further you venture away from Akakura, the quieter and more traditional it gets.