A pretty rare phenomenon occurs each year in Tragoess, Austria. This picturesque region at the foot of Styria's snow-capped Hochschwab Mountains has always been a favorite among hikers and nature lovers in search of scenic trails and spectacular views. Not in the summer months, though. When spring arrives and the snow melts from the surrounding mountains, the park becomes a spectacular diving site.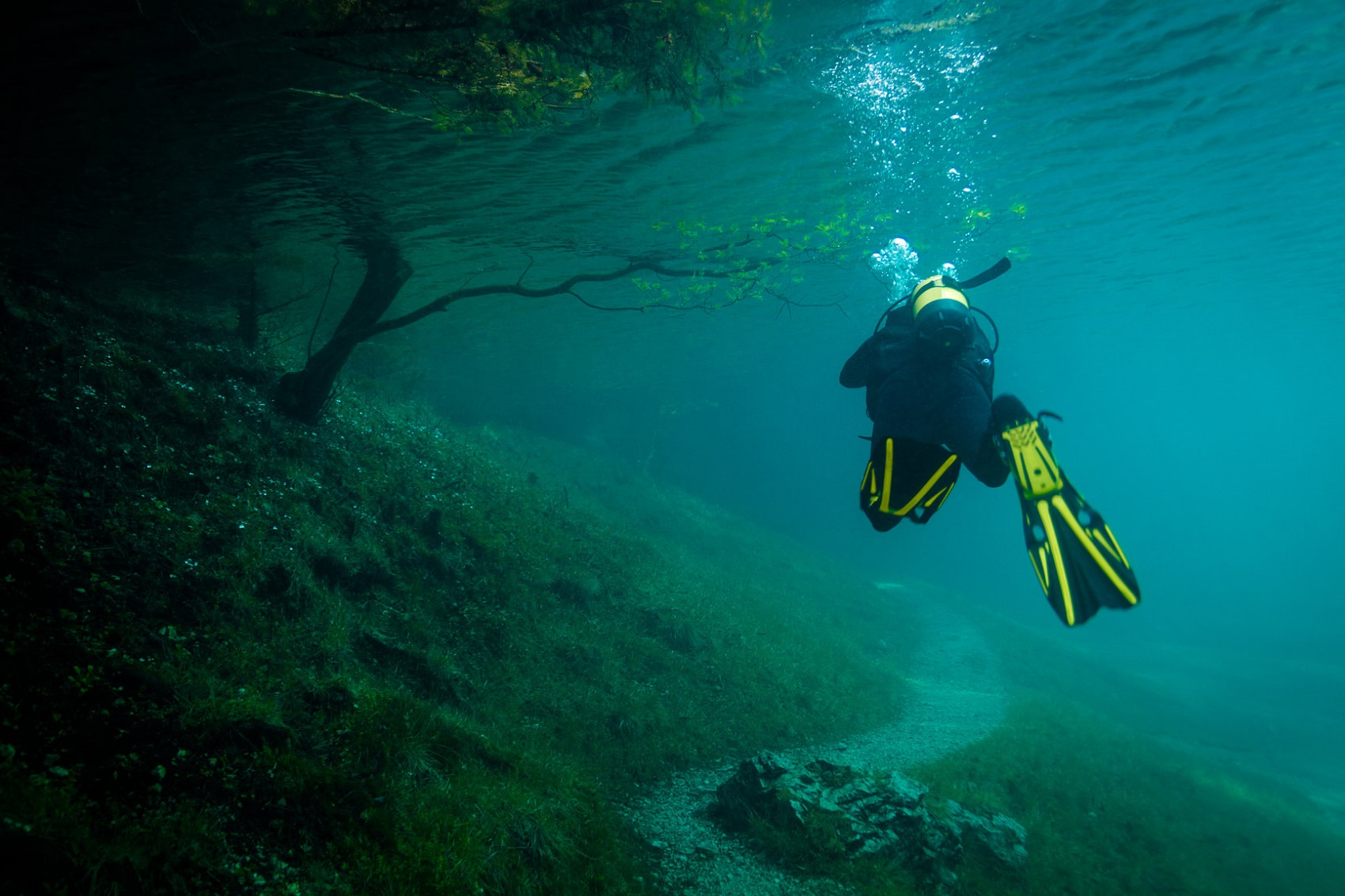 Normally, Green Lake (Grüner See) is a 2000 sq. meters, 1-2m deep lagoon surrounded by bridges, benches, and footpaths from where visitors can admire the beautiful alpine scenery. The décor changes dramatically in late spring, when the lake doubles its size, flooding everything around it.
It reaches its highest peak in early June, when is entirely submerged under 12 meters of water. This is the time when divers in search of unusual experiences flock to Austria's greenest state to explore this peculiar underwater world that doesn't seem to belong there. And according to many, swimming around trees, benches, small bridges, and green meadows bursting with wild flowers is as spectacular as it gets – a fantastic, almost surreal marine experience. Moreover, thanks to the rich vegetation underneath, the water has a gorgeous emerald color and is as clear as those in the faraway tropical seas.
Do you know other peculiar places on Earth?