Nestled in the heart of the Canadian Rockies, the brand-new Glacier Skywalk offers unparalleled experiences for visitors to this fantastic part of the world.
Rising 280 meters above the stunning glaciers, majestic mountain peaks, and pristine wilderness of Sunwapta Valley, in Jasper National Park, the cliff-edge walkaway provides a bird's eye view of the surrounding landscape. The experience is much more spectacular than it sounds as the barrier-free observation platform extends 30 meters over the valley and has a glass floor, allowing visitors a literally breathtaking and unobstructed glacier vista.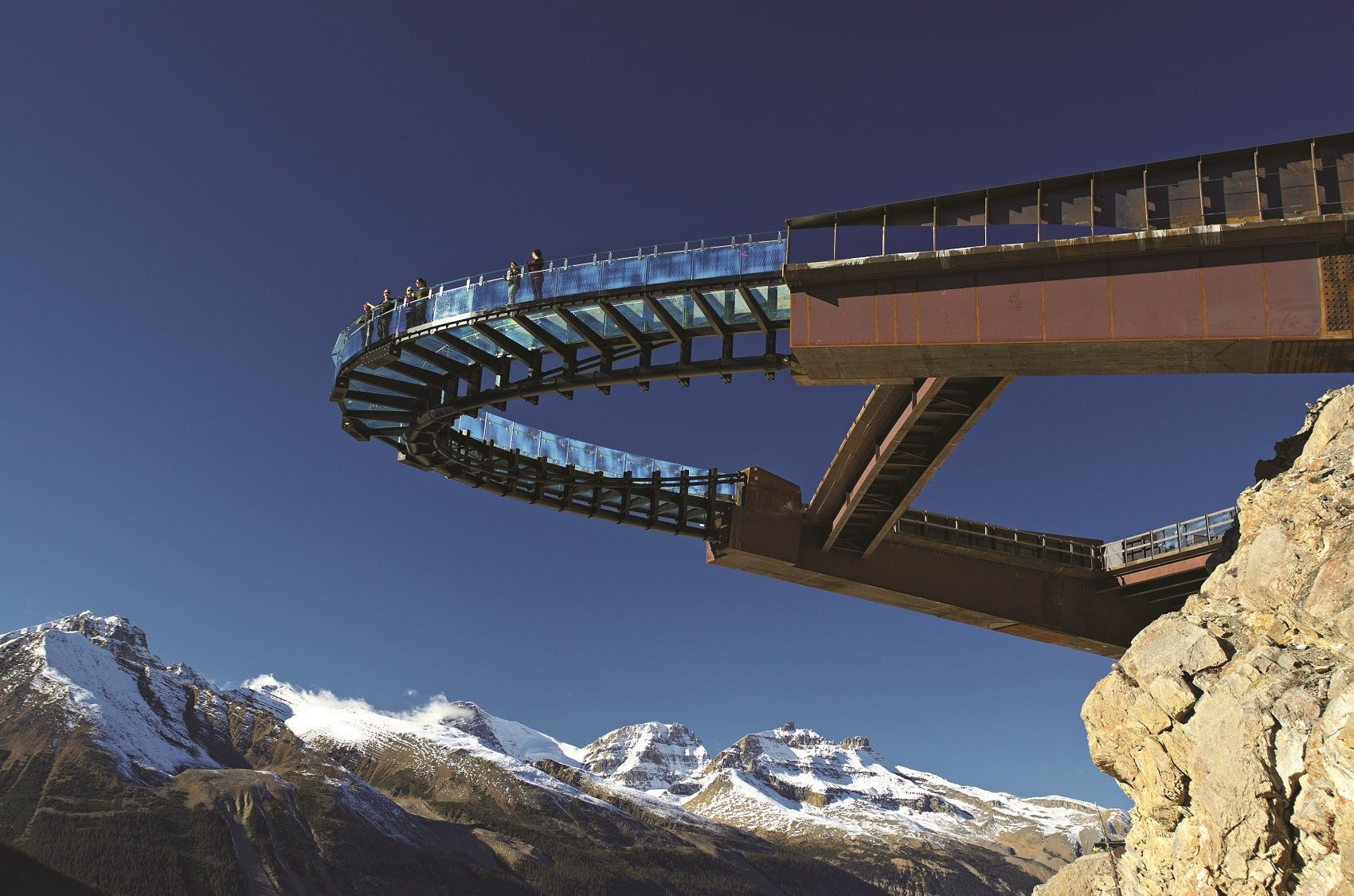 Although this awe-inspiring and innovative design project brought to life by Sturgess Architecture in collaboration with RJC Engineering has already been awarded first prize at the World Architecture Festival, Glacier Skywalk is a much more complex experience.
Owned by Brewster Travel Canada, this stunning attraction near the Columbia Icefield Glacier Discovery Centre combines adrenaline-pumping thrill with interpretive story-telling to create a unique and insightful journey into this fascinating ecological area that is Columbia Icefield. Six interpretive stations have been designed to explain different aspects of this exceptional glacial environment, from its distinctive flora and fauna to the elaborate geological and hydrological features.
In a nutshell, the Glacier Skywalk is a not-to-miss destination whether you are an outdoor aficionado or just looking for a one-of-a-kind experience with nature. It is situated one hour from Jasper, on the Icefields Parkway, but if you plan on visiting, I recommend you to check out Brewster's official website.