Cobblestone streets steeped in history, medieval town walls, excellent festivals, and an outstanding bohemian vibe, make from West Ireland's largest city one of the sexiest Irish destinations.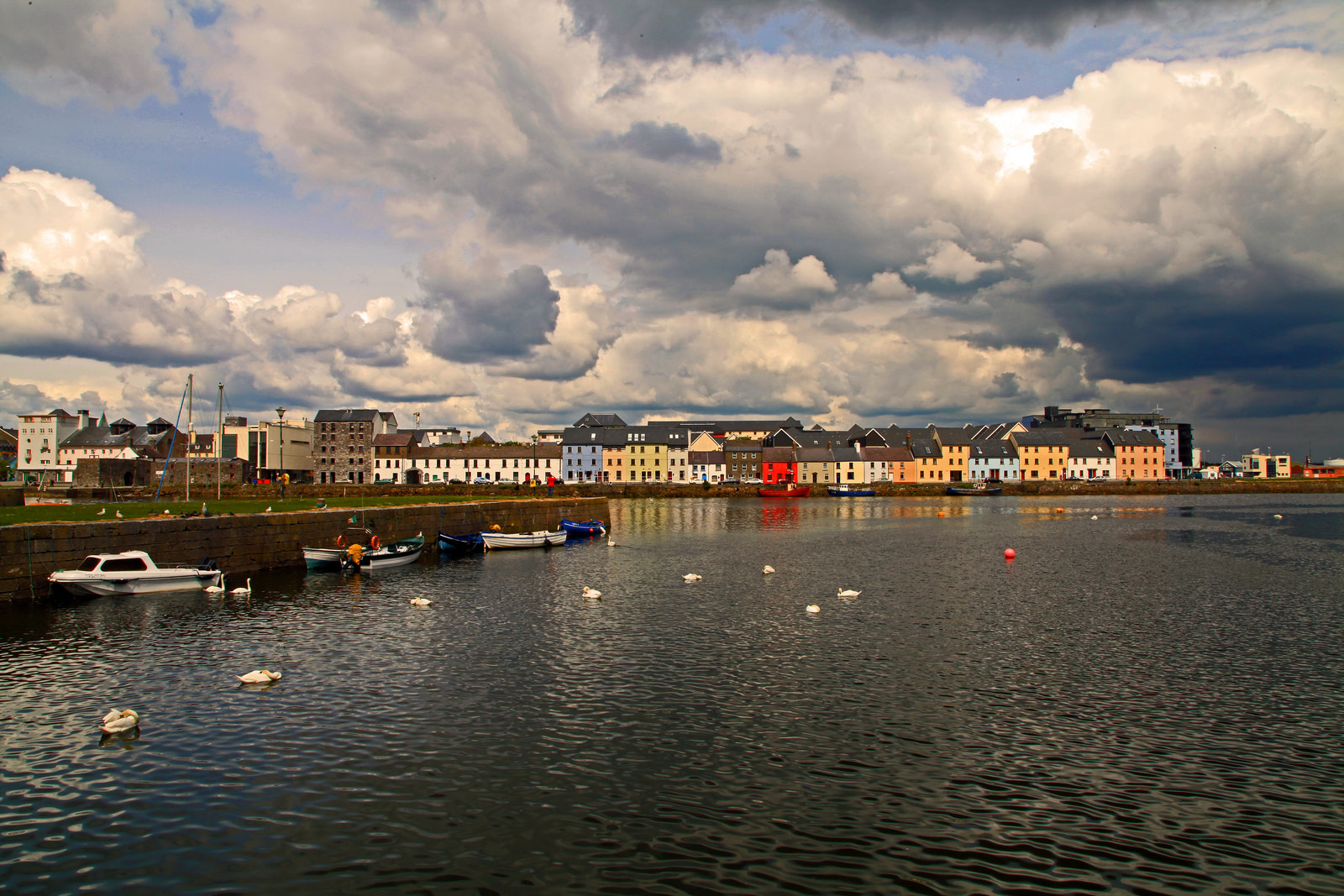 Often regarded as Ireland's Cultural Heart, Galway plays host to a wealthy range of festivals and events such as the Galway Arts Festival with its flamboyant Macnas parade or the Galway International Oyster Festival, one of country's most exuberant celebrations.
Throughout the day, both locals and tourists fill the city's charming streets in order to soak up the laid-back atmosphere, admire the eye-catching buildings and cool off in the arty cafes. Galway is also a great place to throw off some money, providing a surprising range of shopping opportunities. The finest place in town to wander the stores is the pedestrian Shop Street.
As the night falls, Galway comes to life with the cheerful sound of traditional Irish music popping out from its colorful pubs. The city's thriving nightlife is complemented with ultra-modern clubs and alternative hangouts, so expect to be spoiled for choice.
Culture plays an essential role to Galway's dynamic society, thus the offering is abundant, ranging from Irish-focused theaters and interesting museums to a multitude of events that take place here throughout the year.
As exciting as the city itself, the dining scene varies from traditional family-run eateries to gourmet restaurants where you can indulge in avant-garde international menus.
A paradise for shopping, culture and nightlife, Galway is one of the most alluring city-break destinations in Ireland, but also an excellent base to explore some of the country's most exciting attractions such as the Aran Islands, with their mind-blowing limestone sea cliffs and Iron Age forts, and the iconic Cliffs of Mother, located about 1.5 hour drive from Galway.