Home to Guinness, a great literary tradition, more than 1000 atmospheric pubs, and some of the world's friendliest people, Dublin is obviously one of the most exciting and enjoyable European cities. Moreover, the intimate, yet lively and characterful capital of Ireland packs a punch when it comes to culture, art, history, and live music, making for an enchanting city experience, whether you're in for a fun-packed time or simply wish to relax, do some sightseeing, and soak up the local culture.
Here are 5 fun things to do when visiting Dublin:
1. Enjoy the legendary pubs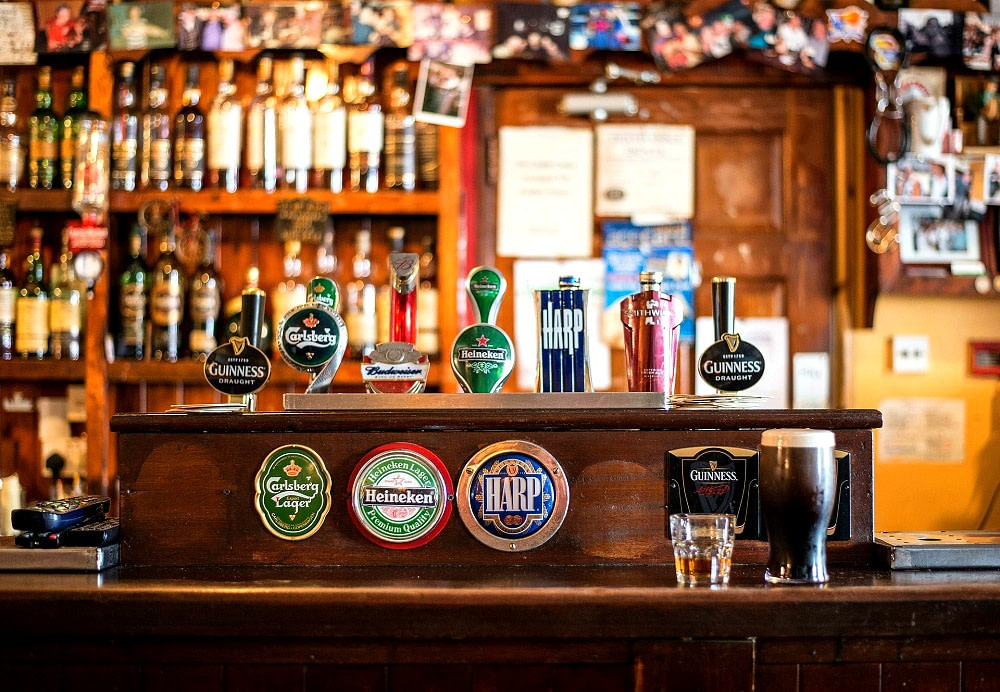 Irish pubs are known all over the world for being part of the country's living culture and history, and those in Dublin are no exception. Scattered all over the city, these great institutions of Irish society are not only an excellent source of entertainment, but also an extraordinary way to immerse yourself fully in the local culture, sample a variety of Irish beers, and mingle with the friendly Dubliners.
Ranging from old-fashioned public houses that pull a real pint to modern establishments with their own microbrewery on site, Dublin's pubs are full of atmosphere day and night. For a hell of a time and a true taste of the city's buzzing pub culture, head to the vibrant Temple Bar neighborhood. Dubbed "Dublin's cultural quarter", this area is jam-packed with a plethora of pubs to choose from, no matter your style, music tastes, budget, or drinking habits.
Other interesting options include Georges Street, the central Dawson Street, South William Street, Wexford Street, and Baggot Street, known especially for its gorgeous mix of Georgian and Victorian architecture, but also for its Baggot Street Mile – the city's traditional Christmas pup crawl route.
2. Visit the Guinness Storehouse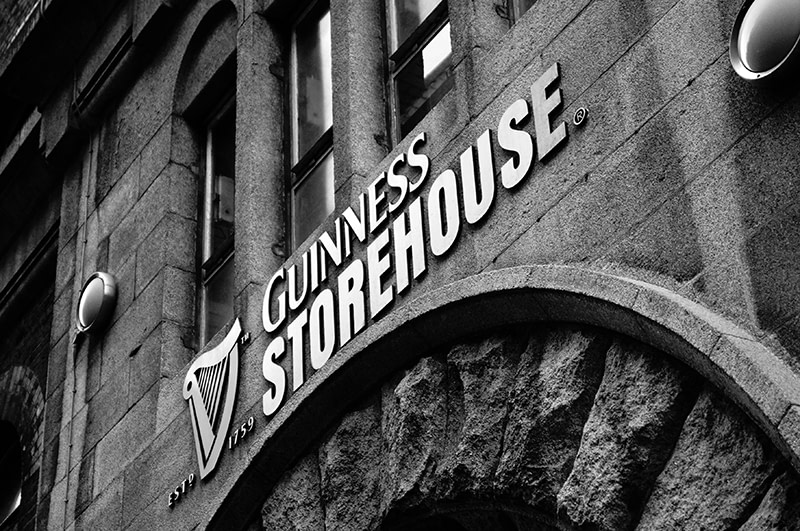 No trip to Dublin is complete without a visit to the Guinness Storehouse. Situated in the St. James's Gate Brewery, Ireland's number one tourist attraction welcomes visitors into a seven story museum built in the shape of – what else? – a huge pint of Guinness.
A visit here will offer you the chance to discover pretty much everything about the brewery's history and its elaborate brewing process through a series of wonderful interactive multimedia displays, including fabulous exhibitions and legendary commercials from around the world.
Top off your experience with a visit to the spectacular Gravity Bar, on the top floor of the Storehouse, where, in addition to the best pint of Guinness in the world, you'll also get the finest panoramic view of Dublin.
3. Go shopping on the Grafton Street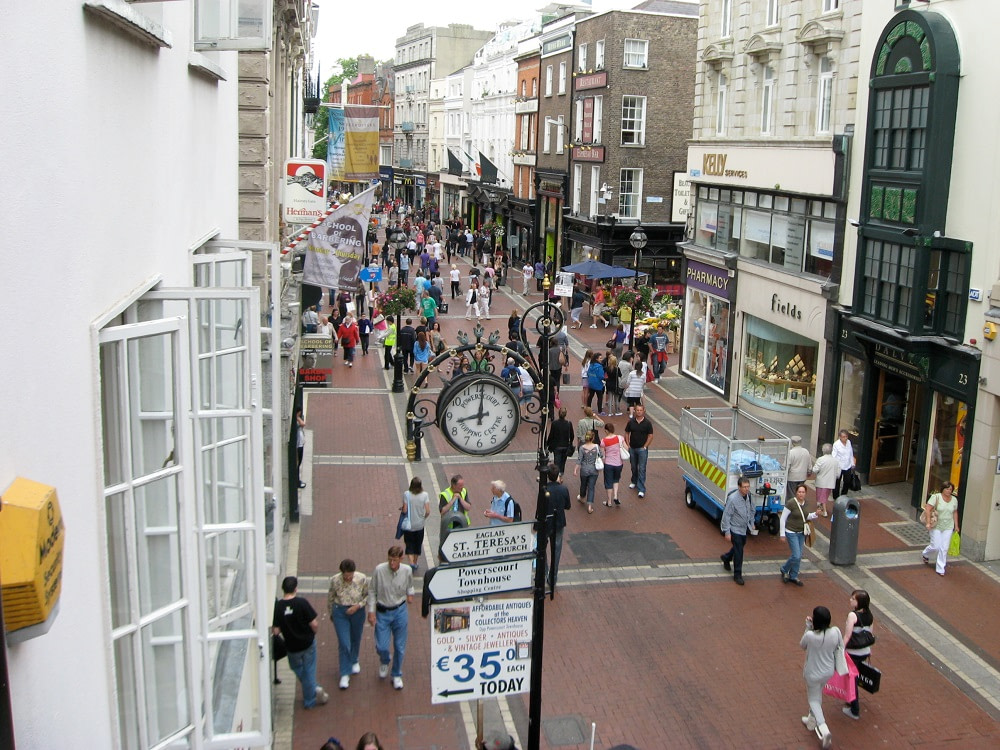 Situated in Dublin's South Side and easy accessible from all over the city, the fashionable Grafton Street is, hands down, the city's main shopping hub. Lined up with an impressive collection of elegant shops and boutiques, the lively pedestrianized boulevard offers the best in both high street fashion and popular Irish chain stores.
Moreover, the area plays host to Brown Thomas – Dublin's most famous and upmarket department store, the St. Stephen's Green Shopping Center, a good range of pubs and eateries, as well as an amazing variety of street artists that entertain visitors daily, from sunrise to nightfall.
4. Explore the lively Temple Bar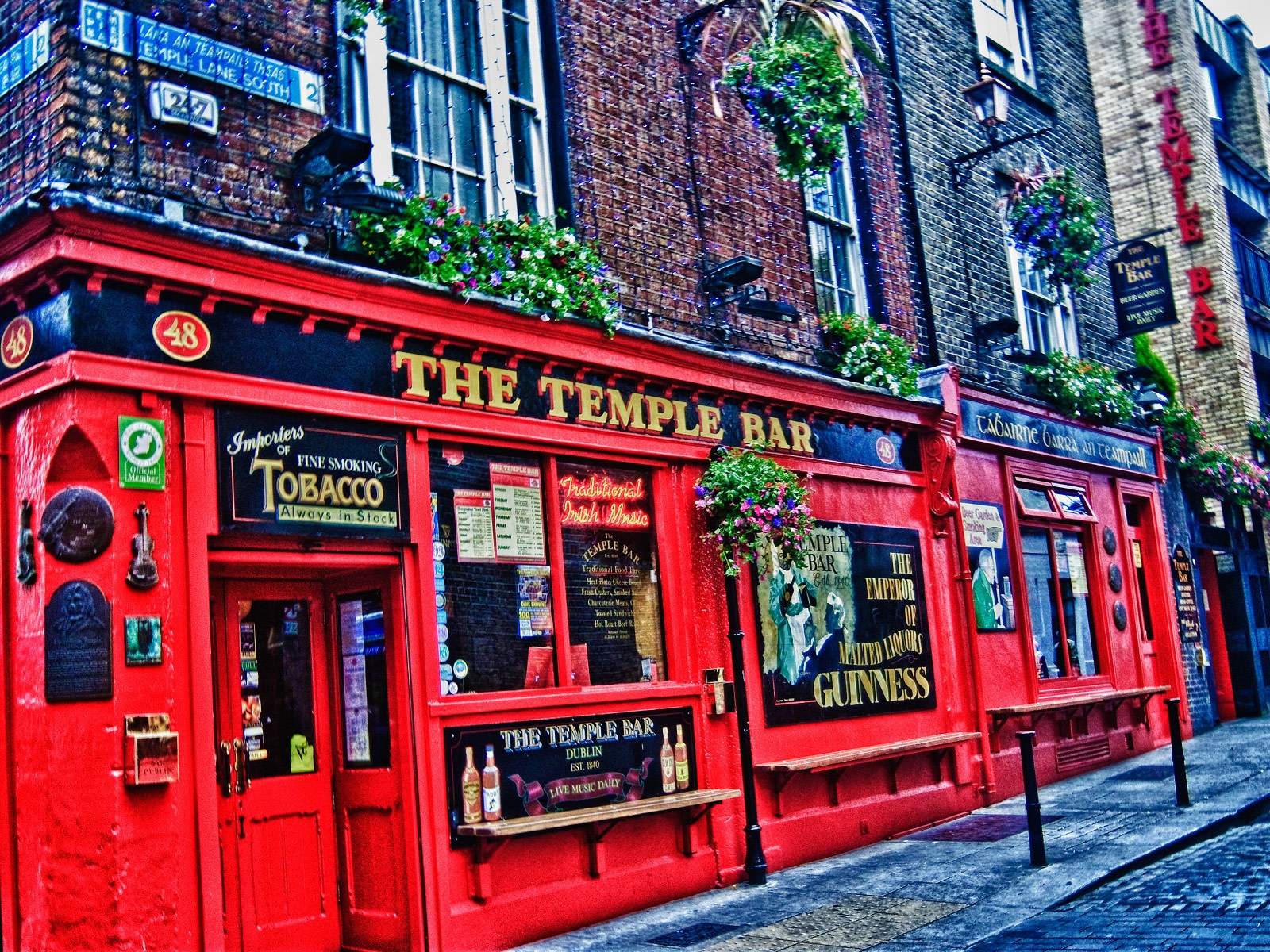 Bursting with cool, creativity and a great diversity in art, cuisine and entertainment, the vibrant Temple Bar neighborhood is a must for anyone visiting Dublin. Both the core of the city's nightlife as well as the focus of its bohemian art scene, this colorful district on the south bank of the River Liffey is an excellent destination whether you're looking for legendary pubs, quirky shopping, sightseeing, dining or fabulous nighttime entertainment. A maze of gorgeously preserved narrow cobbled streets adds to its charm, making walks in the area quite outstanding.
Some of Temple Bar's main attractions are the Irish Photography Centre; the Temple Bar Gallery and Studios – one of Europe's largest and most complex institutions dedicated to contemporary visual arts; the world-famous Porterhouse brewpub; and a couple of food, book and design markets held each weekend throughout the neighborhood's main squares.
5. Go outdoorsy in Phoenix Park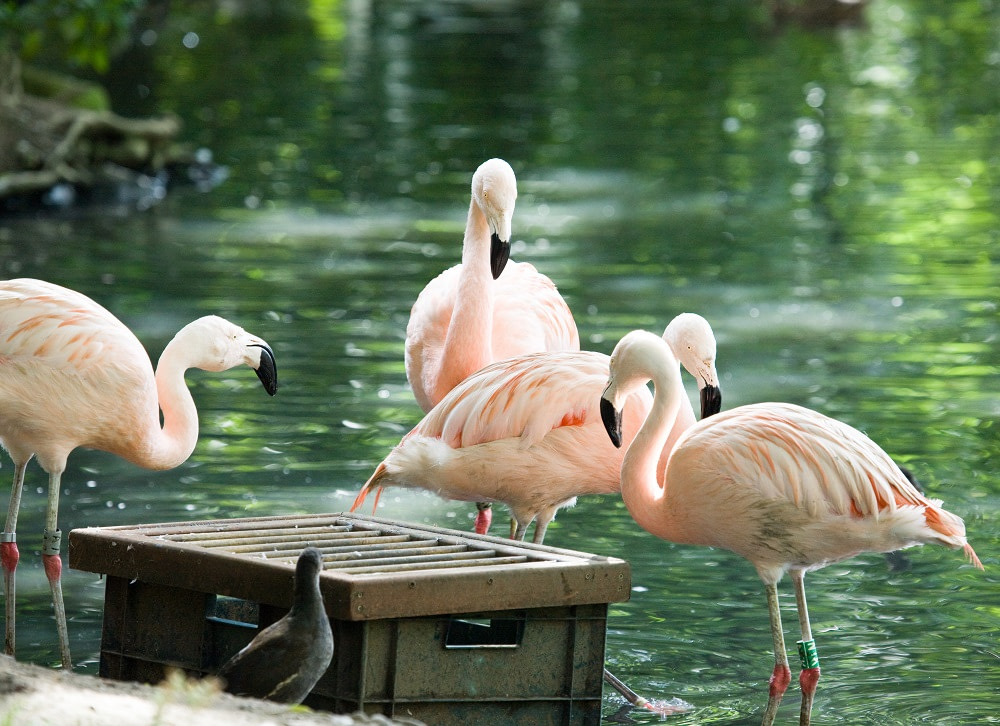 Home to the biggest zoo in the country, the residence of the President of Ireland, and a fascinating collection of monuments, landscaped gardens, wildlife habitats and entertainment opportunities, it's no surprise the sprawling Phoenix Park is the city's favorite playground for outdoor activities. Furthermore, this is also one of the largest urban parks in Europe, with an area twice as big as Central Park in NYC and five times larger than London's Hyde Park.
Highlights in the park include: the enthralling Dublin Zoo – home to more than 700 tropical birds and animals gathered here from all over the world; Áras an Uachtaráin – the grandiose residence of the President of Ireland, which can be visited every Saturday; the impressive Wellington Monument – Europe's largest obelisk; the enchanting People's Gardens and the Polo grounds, which come to life during the summer weekends.
Dublin's Phoenix Park lies 3 km west of the city center and can be reached by Dublin Bus (lines 37, 38 and 39) from Middle Abbey Street.
What are you waiting for? Check out Cheapflights.co.uk for some great last minute deals, book a nice hotel and pack your fancy bags! Dublin is waiting for you with its arms wide open, a plethora of pubs and some truly exciting activities to keep you entertained throughout your Irish adventure.