Envisioned by Yaroslav Galant innovative design, Rambutan Fruit Studio in Kiev promotes healthy living by inviting the community to enjoy fresh and delicious products in a stunning "club atmosphere".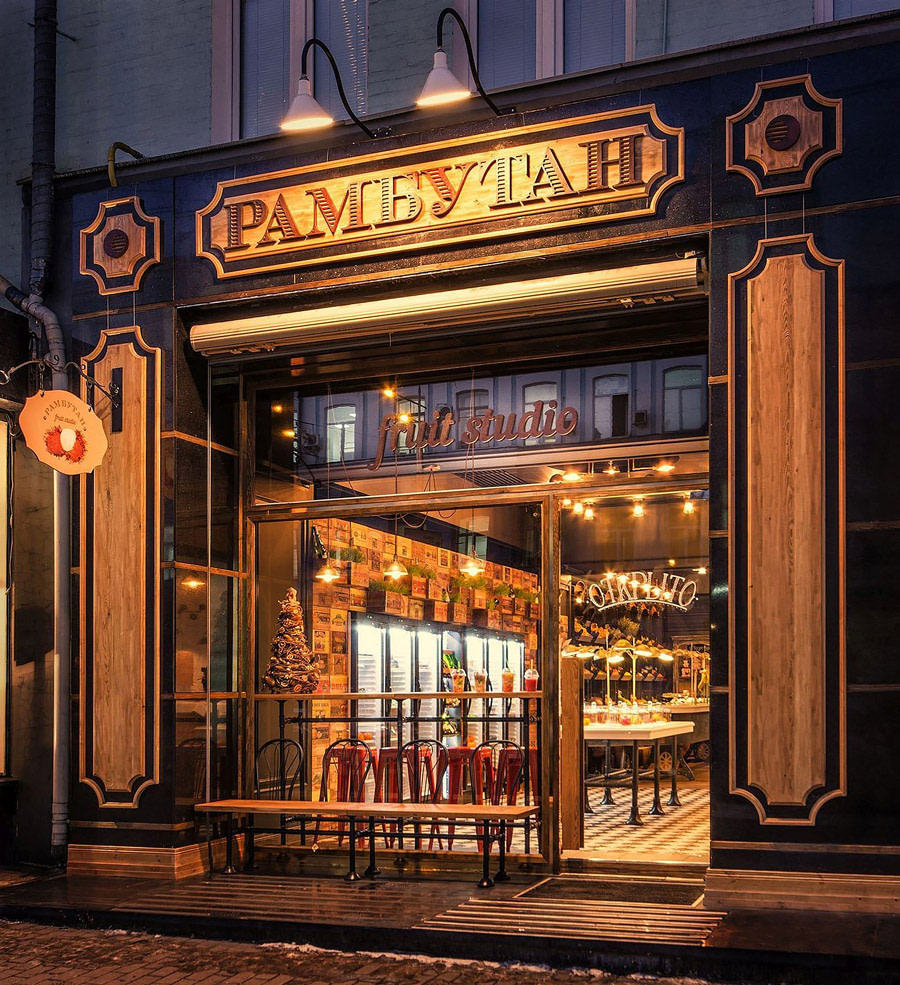 A wine bar and an exquisite display of rare fruit species welcome guests at Rambutan, Kiev's spectacular fruit studio. The assortment and quality of the produce is outstanding, but it's the concept that really gets people excited and draws them in, in the first place.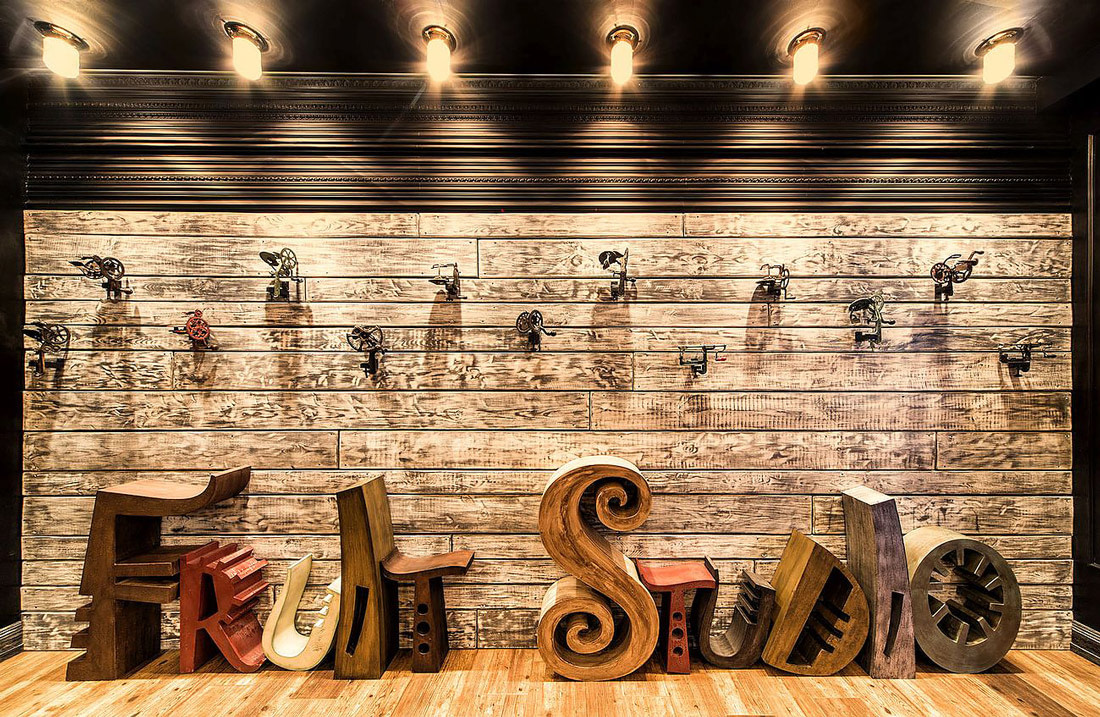 This is not your average fruit market, but an uber chic fruit boutique where luscious lemons, creamy coconuts, ripe pineapples, and other tropical delights are presented in museum-quality displays, just begging to be devoured.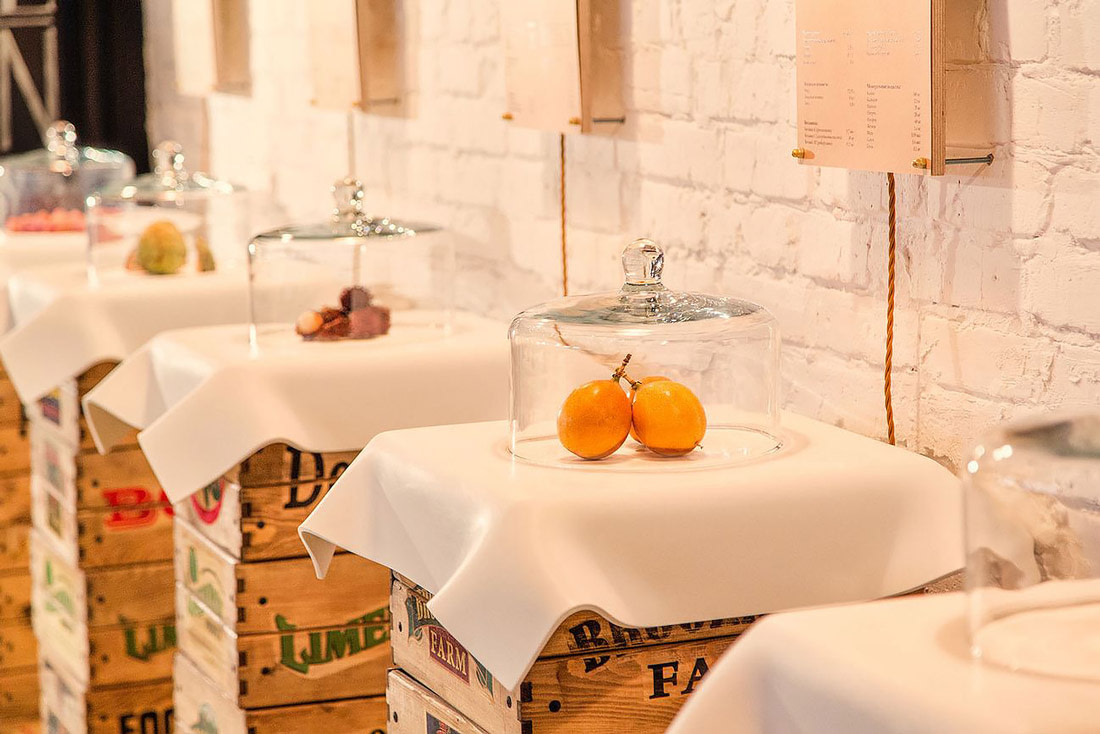 A wonderful blend of vintage and industrial elements, the design is a big part of Rambutan's appeal. Decorated with distressed wooden boxes and inspiring antique-style lighting fixtures, the space has a gorgeous old-world feel to it, yet is so very sleek and modern.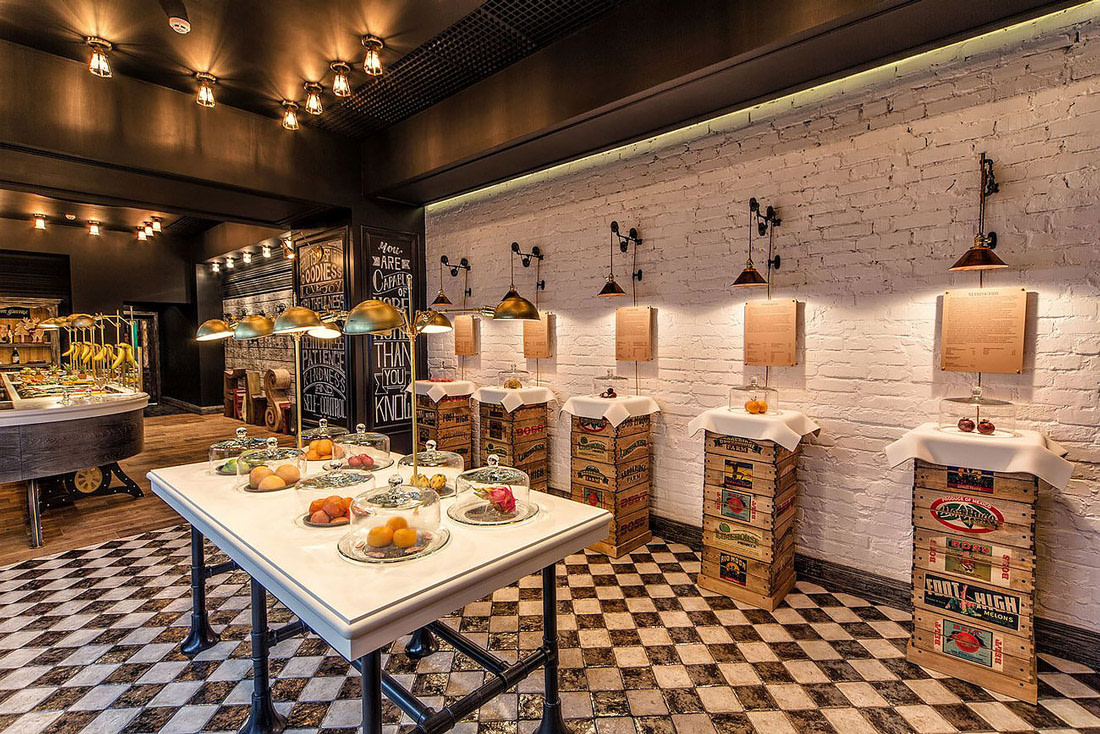 Once you step inside the shop, you'll instantly feel like you've entered an art gallery. In the main hall, jewel-like fruits stand proudly on pedestals against a whitewashed exposed brick wall, while the second room – a bit darker and more masculine – resembles an ancient drugstore, but with fresh, brightly colored fruits instead of pills and medicines. Equally striking, the studio's bathroom comes complete with professionally reconditioned brass tubes and an eye-catching copper basin.
The well-organized glass refrigerators lining the walls are stocked with delicious, freshly made smoothies and salads, but these can also be prepared in front of you upon request.
In addition to the enticing fruit displays, the studio features a small collection of vintage fruits' peeling instruments, as well as free Wi-Fi and a couple of bold, red chairs for the visitors to take a rest while tasting the produce.