A chic alfresco terrace overlooking the sea and the pastel brushed hillside of Positano, Franco's Bar is fresh, timeless, and decidedly Italian.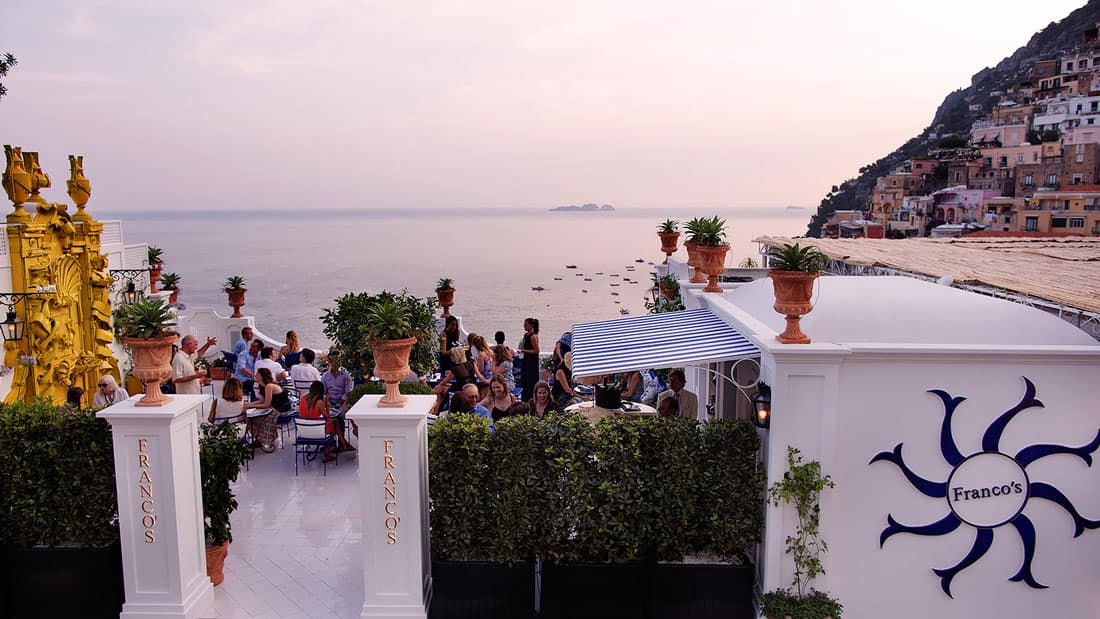 With the area's striking geography on display, guests at Franco's Bar socialize in style, sip on delicious Bellinis, and just relish in the moment. After all, that's what living La Dolce Vita is all about.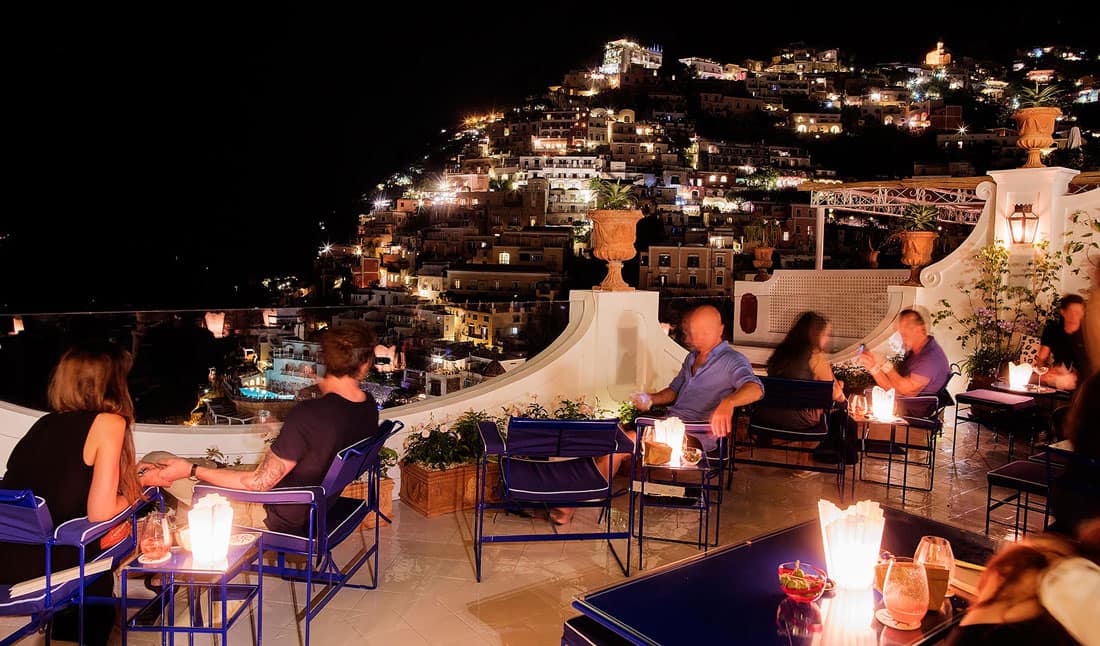 Luckily, the artistic decor and wonderful atmosphere more than live up to the striking view, setting the stage for a memorable Positano experience. The service is topnotch and the brightly colored hillside houses dangling over the sparkling azure sea create a poetic backdrop for drinks with friends or romantic sundowners.
Part of Le Sirenuse – the most fascinating of the Amalfi Coast's hotels, the scenic venue honors the owner's late father, Franco Sersale, as well as his impeccable taste in design and just about every aspect of life.
Once a car park, the sunny open-air terrace is now a remarkable showcase of artistic talent. Hand-fired pearl-white tiles cover the floor, ethereal Marie Antoinette lamps by Orsina Sforza decorate the bar, and Mediterranean plants curated by landscape architect Isabella Casali di Monticelli perfume the air.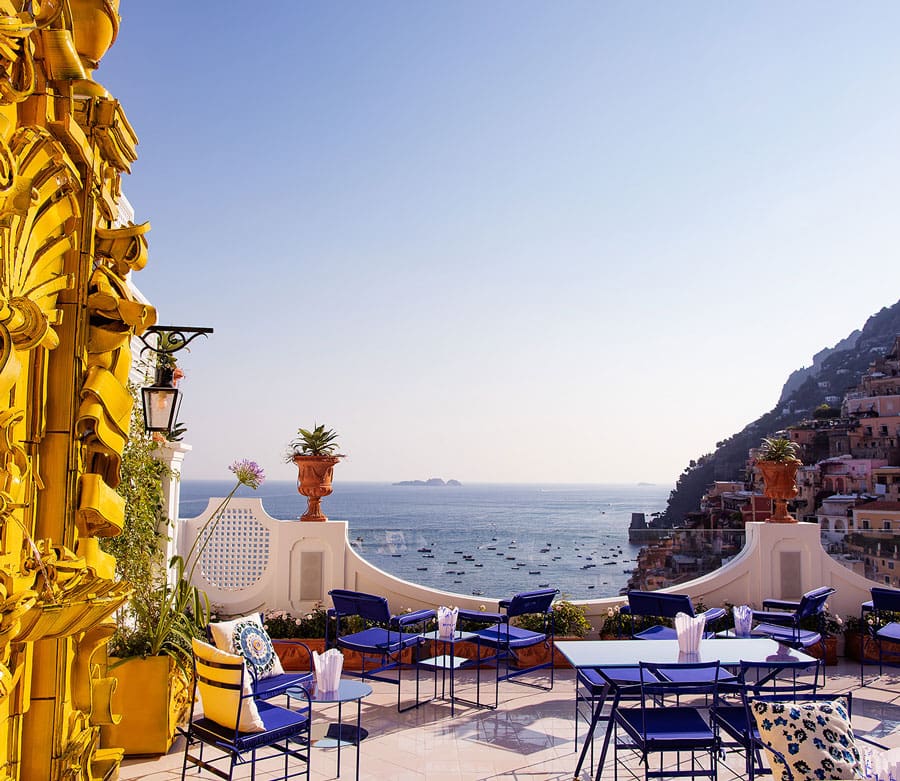 The decor of Franco's Bar plays with the colors and brilliant light of the Med, with chic garden tables and chairs in royal blue placed against a Canary yellow ceramic fountain of Baroque inspiration sculpted by celebrated Roman artist Giuseppe Ducrot. An intriguing touch is Karl Holmqvist's graffiti-style mural featuring Dadaist poetry inspired by songlines from Jay-Z and Jenny Holzer.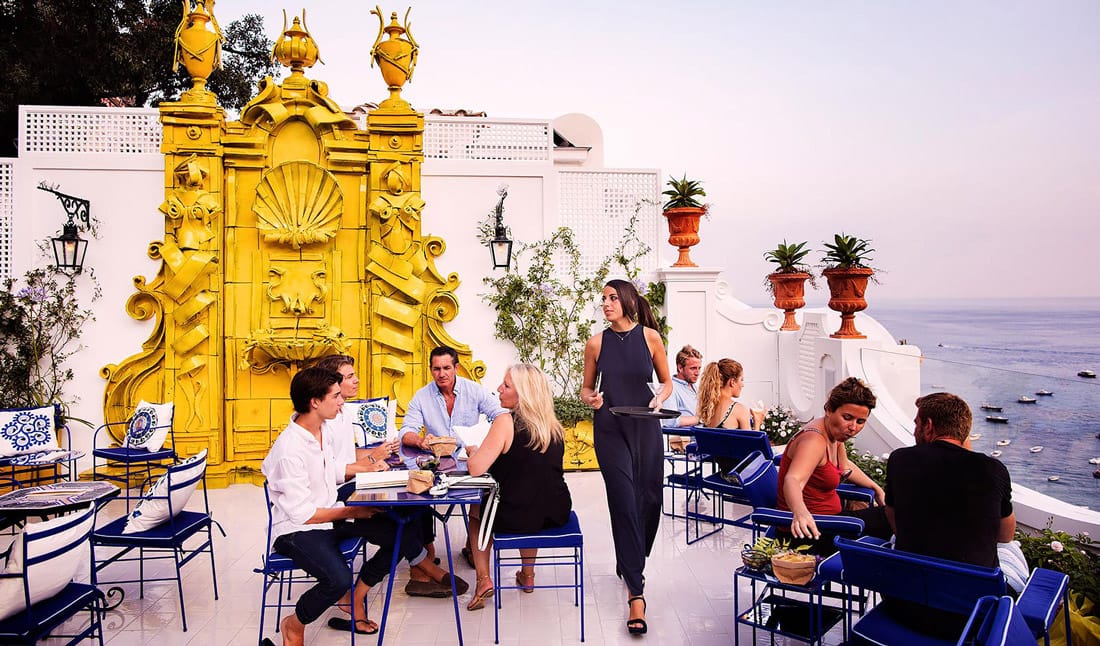 As you would expect from a bar that pays tribute to the golden age of fine spirits, the menu is a connoisseurs' heaven, with elegant old-fashioned cocktails and exquisite champagnes, curated by Le Sirenuse's head barman Robert Wimmer and served from Murano glassware by Laguna B.
Photos by Roberto Salomone