Visiting Vietnam is an unforgettable experience in and of itself. Throw in some breathtaking natural beauty, fascinating local culture, warm hospitality, and a culinary scene that rivals any other across Southeast Asia, and it's safe to predict this country will transform you forever.
Here are 5 life-changing Vietnam experiences that will enrich you physically, intellectually, and spiritually, while also leaving you with meaningful memories that will last a lifetime.
Cruise Around Halong Bay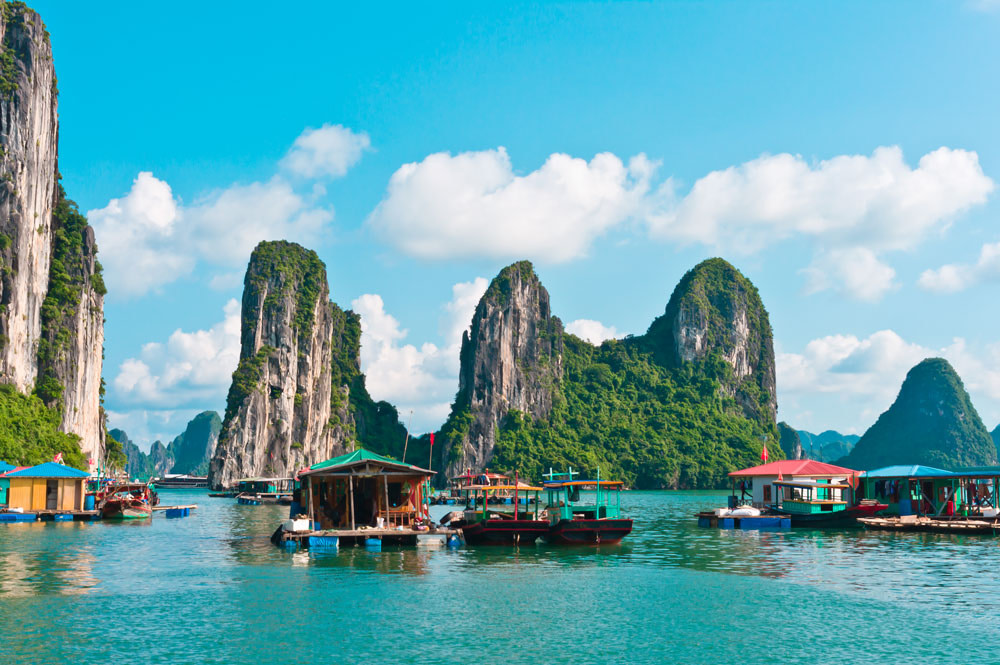 Scattered with lush limestone islands and rocky outcrops rising from the peaceful, emerald waters of the Gulf of Tonkin, Halong Bay's UNESCO-protected seascape is an unforgettable sight, to say the least.
The surreal attraction, whose name translates to "where the dragon descends to the sea", sits off the northeastern coast of Vietnam and is best explored by boat. From kayaking tours to luxury overnight cruises, there are tons of trips to choose from.
Tour a Floating Market
Forget museums, touring an age-old Vietnamese floating market is the best way to immerse yourself in the local culture. From intimate and relaxed to big and bustling, there are lots of them mushrooming around the Mekong Delta, in southwestern Vietnam, where life is inextricably linked to the river.
Farmers from nearby villages gather each morning to sell fruit, vegetables, flowers, and crafts on boats and sampans along the muddy waterways. This makes for a colorful, chaotic scene that reflects the identity, lifestyle, and traditions of the delta's water civilization.
Trading usually starts at the crack of dawn (around 4 or 5 AM) and lasts until midday, so it is wise to arrive as early as possible in order to witness this absorbing spectacle in full swing. And don't worry about breakfast, there are plenty of small sampans turned mobile cafés, where you can buy a traditional noodle soup and iced coffee to enjoy along the way.
The largest and most famous floating market in the Mekong Delta is Cai Rang, near Can Tho city, but Cai Be in the Tien Giang province or Phung Hiep in Nga Bay town are equally captivating.
Indulge in Vietnamese Hospitality at its Finest
There's no better place to experience Vietnamese hospitality at its finest than in the country's most flourishing city, at a hotel that combines the ultimate in luxury and design with the nation's genuine warmth and kindness.
One such place is the lavish Reverie Saigon in the heart of Ho Chi Minh City (aka Saigon), where rooms are decked out in luscious Venetian fabrics and a 6th-floor swimming pool offers underwater sound & light shows along with jaw-dropping urban views.
Its palatial interiors wear the signature of Italy's best designers, so it's no wonder bathrooms are clad in beautiful marble, beds dressed up in exquisite Frette linens, and ceilings embellished with hand-sculpted porcelain chandeliers.
As one of Vietnam's most luxurious hotels, the Reverie Saigon takes your stay to a whole new level of indulgence with soothing Ayurvedic spa treatments, personal butlers, and a glittering fleet of luxury vehicles (think Bentley, Maybach, and Rolls-Royce limited edition Phantom Dragon) to get you around the city when in the mood for shopping or sightseeing.
Needless to say, the fabulous restaurants on the premises serve anything from artisanal pizzas and gelatos to gold leaf beef burgers and some of the best dim sum outside of China.
Visit a Hill-Tribe Village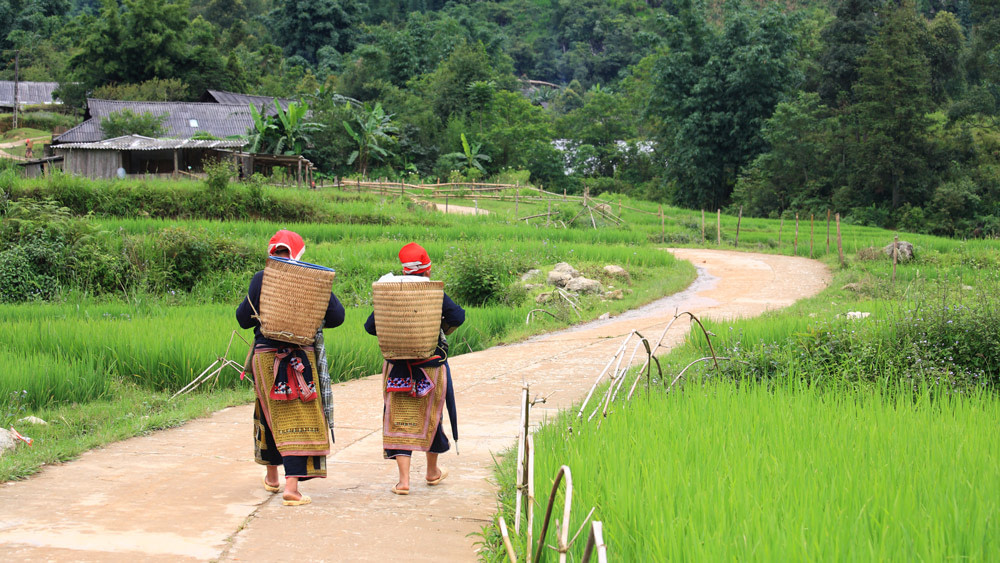 Vietnam is home to more than 50 distinct ethnic groups, each with its own unique language and customs. These intriguing minority communities live in the country's most remote mountainous regions, including the Central Highlands and the far north, and with so many hill-tribe tours on offer, you can easily get an insight into their daily life and fascinating age-old traditions.
For an even deeper cultural exchange, there's also the option to combine trekking adventures with homestays. Spending the night in their welcoming rustic abodes, eating authentic regional dishes, wearing their colorful hand-woven costumes, and learning their crafts is an inspiring and transformative experience that will leave you moved, enriched, and educated.
Vietnam's main hill-tribe trekking destination is Sapa, where epic scenery and genuine tribe culture combine into vibrant pockets of authenticity.
Explore the Rice Terraces of Mu Cang Chai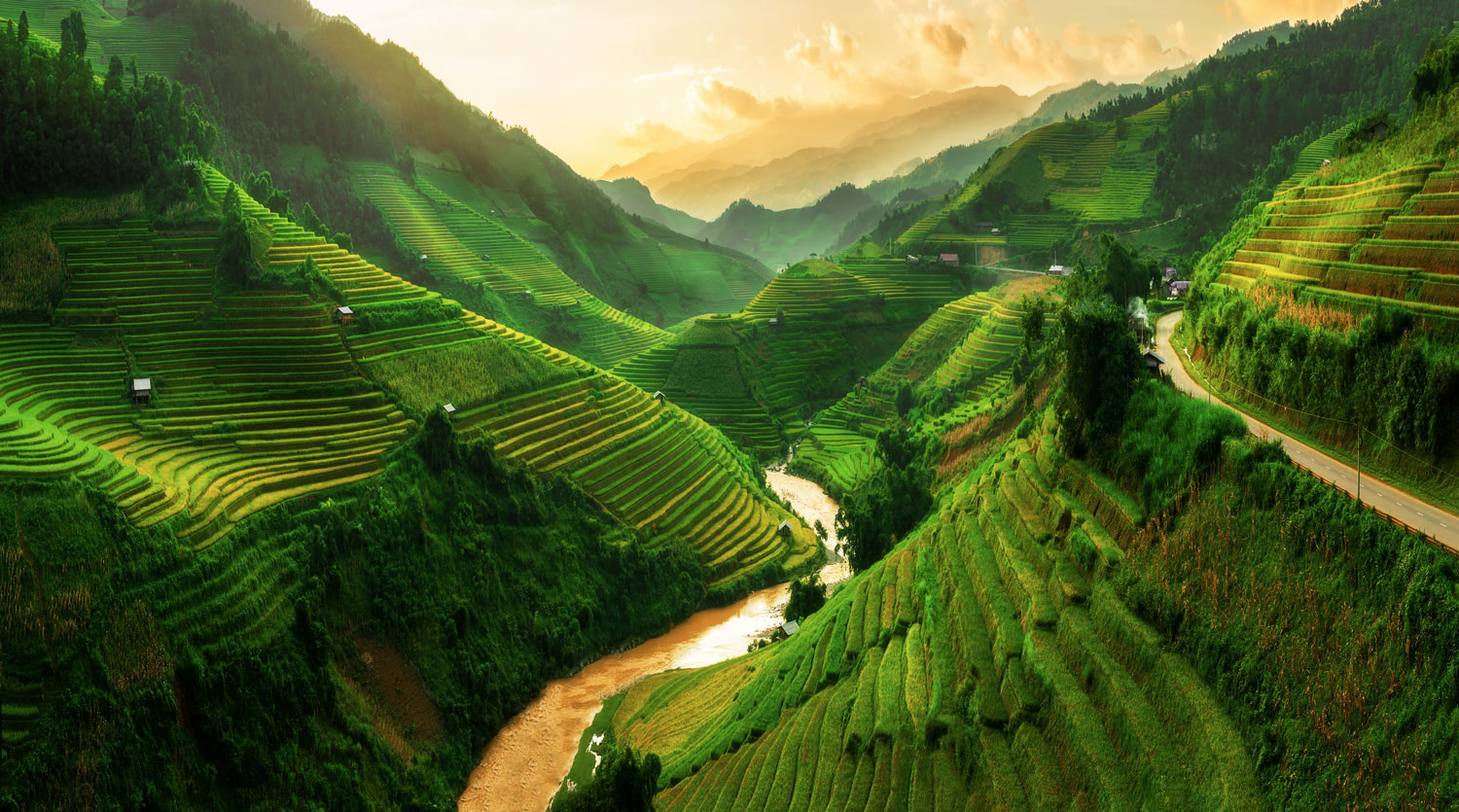 Trekking over rice terraces in Vietnam is a must-have experience, and nowhere are theses more beautiful than in the rural district of Mu Cang Chai, in the northwestern Yen Bai province.
The area's breathtaking landscapes, with vibrant terraced rice fields tumbling down the mountainside and sprawling as far as the eye can see, over rolling hills and into deep valleys, will calm your spirit and fill your heart with joy. Here, the scenery is quiet and inspirational, swathing you in peace and tranquility, as if all the chaos and stresses of daily life have melted away in the background.
There's no right or wrong time to visit Mu Cang Chai, but if you want to see the rice terraces in all their emerald green glory, plan your visit in the middle of the crop (June – September). The harvest time (September to early October), when the fields shimmer in bright shades of yellow, is equally stirring.